5 Products To Make Your Hair Grow That Actually Work
When you live in a society where celebs with waist-grazing hair extensions are promoting gummy bears that claim to make your grow up and down your Instagram feed, it's hard NOT to think about how to get thicker, longer hair. So whether your hair seems to be thinning or the last hair stylist made you look like Kate Gosselin when you wanted a Lucy Hale bob, we've rounded up the best hair growth supplements for you to try that aren't SugarbearHair gummies.
To Promote Topically:
If you're not into swallowing horse pills, Evolis' hair activator drops are your way to go. The drops are the "Promote" step in the brand's three step Reverse, Promote and Prevent collection which, well, reverses hair loss, promotes hair growth, and prevents future hair loss and breakage. You simply apply the drops to the scalp twice a day (on wet or dry hair) and within about two months (or by the end of the bottle, whichever comes first) you should see hair length and thickness accelerate by about 20%.
To Promote From The Inside Out:
Mane Master Jet Atkin created Ouai Thin Hair Supplements to give you the most luscious locks in about 90 days. The supplements are packed with Biotin, Silica, Ashwagandha, and amino acids so you just pop one a day and watch as your hair becomes thicker, shinier, and less prone to breakage.
To Revitalize & Promote:
If you didn't already know, major build-up on the scalp can stunt your hair's growth, but it can also cause you to experience hair loss. So if you use dry shampoo like a psycho and try to avoid washing your hair at all costs, you definitely need OGX's detoxifying pomegranate and ginger scalp toner. It rids the root of your hair of excess build-up, cleanses the hair, and balances the scalp to promote growth.
To Protect & Promote:
The Mane Choice's five step hair growth kit has just about everything you could possibly need to get your strands to grow. The kit contains Manetabolism Plus, Multi-Vitamin Scalp Nourishing Growth oil, Easy On The Curls Shampoo, Easy On The Curls Conditioner, Soft As Can Be 3-In-1 Co-Wash, Leave In, Detangler and Green Tea & Carrot Deep Strengthening & Restorative Mask Treatment to create a regimen to restore the hair's health, promote growth and prevent breakage. I know that was a lot to take in at once, but just trust me. It works.
To Replenish & Promote:
A biotin supplement that has proven results within just seven days, Seven Haircare's Satara Opti Biotin Supplement might be the quickest option on our list to longer, fuller hair. The supplement was created using vitamin b7, which serves as the key for metabolism, and Biotin. Two vitamins a day will help to process amino acids, which serve as the building blocks of protein which hair and nails depend on.
Images: Kyle Smith / Unsplash
How To Get Longer Hair Without Resorting To SugarBearHair
From Rapunzel to Kim Kardashian and Ariana Grande, long hair has been in for a while now. I mean, even Amber Rose was rocking long hair at the VMAs this year—that's how you know this shit is serious. And during New York Fashion Week this year, a bunch of designers gave their models extensions down to their butts—which seems impractical if you ask me, but I guess that's why nobody asks me. So yeah, unsurprisingly, long hair is here to stay. But what's probably not here to stay? The money in your bank account. Extensions are expensive af, but there's an easier and cheaper way to get long locks. And no, a certain sugary bear-shaped gummy vitamin is not involved in the making of this hair. Here's all the shit you need to buy so you can embody the "long hair, don't care" life.
For starters, nothing is going to change if you have a shitty shampoo. You need a volumizing vitamin-loaded shampoo that will give you bounce and tons of nutrients that encourage quick growth. The infused Vitamin B helps strengthen and thicken fragile hair so you won't feel like you're pulling clumps out of your head every morning. (P.S., if you're doing that, read this on how to prevent your hair from falling out.) Don't forget to use the corresponding conditioner because if not, did you even really wash your hair?

This is basically a bomb facial for your hair. This treatment prevents hair breakage by strengthening each and every follicle, all the way through each strand. It ensures your hair stays strong enough to not fall out in order for it to grow faster and actually stay long, that way you're not wasting your precious time. Use in between shampoo and conditioner for like, 5 minutes.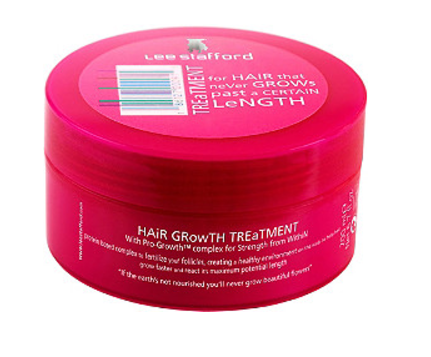 On the rare chance that you didn't know biotin was the holy grail for hair, now you know. Biotin encourages hair strength and growth like nothing else. Needless to say, this oil treatment that's composed of a lot of biotin and collagen hydrates, protects, and nourishes your hair for extra long, voluptuous, healthy locks. It def doesn't make your hair look greasy, and the fact that it smells like a tropical rainforest is an added bonus.

I know people say perfection isn't real, but they obviously haven't met me used coconut oil. Coconut oil works for just about anything you can imagine—from makeup remover to acne-free skin (bless) to insanely healthy hair. This multi-purpose detangler can also be used as a leave-in conditioner that softens and strengthens your hair. After regular conditioner or in place of it, leave this in for just a few minutes before rinsing out and voilà. No more ripping your hair out after brushing it.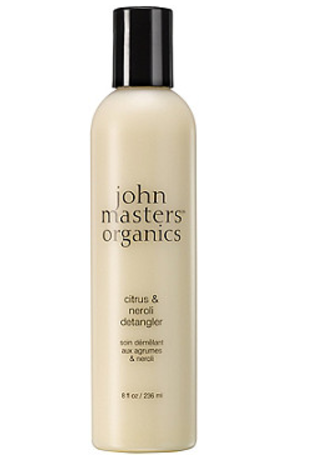 As an apology to your very likely heat-damaged hair, apply this finishing treatment to the very ends of your hair after styling—wet or dry, whatever floats your boat, it doesn't matter. Not only does it allow your hair to grow a million times faster and give it a gorge shine, but it also helps with oil control and eliminates frizz all at the same time. Ugh, there is a god.