5 Products To Make Your Hair Grow That Actually Work
When you live in a society where celebs with waist-grazing hair extensions are promoting gummy bears that claim to make your grow up and down your Instagram feed, it's hard NOT to think about how to get thicker, longer hair. So whether your hair seems to be thinning or the last hair stylist made you look like Kate Gosselin when you wanted a Lucy Hale bob, we've rounded up the best hair growth supplements for you to try that aren't SugarbearHair gummies.
To Promote Topically:
If you're not into swallowing horse pills, Evolis' hair activator drops are your way to go. The drops are the "Promote" step in the brand's three step Reverse, Promote and Prevent collection which, well, reverses hair loss, promotes hair growth, and prevents future hair loss and breakage. You simply apply the drops to the scalp twice a day (on wet or dry hair) and within about two months (or by the end of the bottle, whichever comes first) you should see hair length and thickness accelerate by about 20%.
To Promote From The Inside Out:
Mane Master Jet Atkin created Ouai Thin Hair Supplements to give you the most luscious locks in about 90 days. The supplements are packed with Biotin, Silica, Ashwagandha, and amino acids so you just pop one a day and watch as your hair becomes thicker, shinier, and less prone to breakage.
To Revitalize & Promote:
If you didn't already know, major build-up on the scalp can stunt your hair's growth, but it can also cause you to experience hair loss. So if you use dry shampoo like a psycho and try to avoid washing your hair at all costs, you definitely need OGX's detoxifying pomegranate and ginger scalp toner. It rids the root of your hair of excess build-up, cleanses the hair, and balances the scalp to promote growth.
To Protect & Promote:
The Mane Choice's five step hair growth kit has just about everything you could possibly need to get your strands to grow. The kit contains Manetabolism Plus, Multi-Vitamin Scalp Nourishing Growth oil, Easy On The Curls Shampoo, Easy On The Curls Conditioner, Soft As Can Be 3-In-1 Co-Wash, Leave In, Detangler and Green Tea & Carrot Deep Strengthening & Restorative Mask Treatment to create a regimen to restore the hair's health, promote growth and prevent breakage. I know that was a lot to take in at once, but just trust me. It works.
To Replenish & Promote:
A biotin supplement that has proven results within just seven days, Seven Haircare's Satara Opti Biotin Supplement might be the quickest option on our list to longer, fuller hair. The supplement was created using vitamin b7, which serves as the key for metabolism, and Biotin. Two vitamins a day will help to process amino acids, which serve as the building blocks of protein which hair and nails depend on.
Images: Kyle Smith / Unsplash
The 5 Haircuts To Ask Your Stylist For In 2018
We're exactly one month away from the new year, which is great because this year I've been trash has been the worst and I can't wait until it's fucking over. And with a new year comes the inevitable hope that there will also be a "new you". Maybe a you who doesn't buy her work attire from Forever21 or who isn't in an emotionally committed relationship with her Seamless guy. Well, a girl can dream. Anyway, here are 5 haircut trends that are about to be everyfuckingwhere in 2018 so you can embrace the best "new you" aka the same you, but with better hair.
1. Curtain Bangs
Curtain bangs are officially happening and we can thank the psychos on Pinterest who gave this trend a 600 percent increase in pins this year. It's a dreamy, yet romantic look that works best on people who have straight hair. So if your New Year's Eve resolution is to be more "daring" but you don't actually want to take any risks, then this haircut might be right for you. It's like getting bangs, but not, because they're basically almost all grown out anyway.

2. Extra Long Hair
Kim Kardashian has been trying to make fetch extra long hair extensions happen for a straight-up year now, and apparently she's going to get her wish, because 2018 is the year of long-ass hair. Extra long hair or "Cher hair" is predicted to be one of the hottest hair trends of 2018, which is great because I literally just got a lob last week. Seriously. This is v good for my my mental health rn. Anyway, unless you can afford to import hair extensions from a starving child in India *cough* Kim K *cough cough* then you better start growing your hair out now.

3. Blunt Bob With Bangs
If you're one of those who wants to look betchy AF but doesn't want to commit to hair that's long enough to accidentally touch a toilet seat, then the blunt bob/bang combo is going to be the haircut for you. I'm not gonna lie, it takes one hell of a confident woman to pull this look off, but if Elena Gilbert—someone who survived after her entire family died, turned into a vampire, hooked up with her ex's brother (and got away with it), found out she was a doppelgänger to the nastiest skank bitch in town, and still had to graduate high school during all of this—can pull of this look, then so can you.

4. The Grown-Out Pixie
Is it wrong that I'm predicting style trends based off of someone who hasn't even hit puberty yet? Whatever. If it's wrong, then Netflix shouldn't have made a 12-year-old so fucking chic I don't want to be right. Last year the pixie cut was everywhere, so naturally the grown-out pixie, or as I like to call it, the wtf-have-I-done-I-just-want-long-hair-again cut is going to be the "it" look of 2018. I mean, how else should you start a new year if not with a haircut that says you're full of shame and regret from last year's poor decisions? Anyway, if you got the pixie cut because one time Millie Bobby Brown got a pixie cut, then this is the perfect new look for you. Try leaving it extra long on top to give you some more styling options.

5. The Meghan Markle Knock-Off
In case you're a mole person and missed it, the hottest European ginger is officially off the market thanks to Meghan Markle. That lucky fucking bitch. But if you can't have her man, you can at least attempt to replicate her hairstyle so that you can feel close to Prince Harry like an actual princess in the new year. This isn't so much a haircut as just a look you can attempt before hitting up happy hour. It's the first Friday back at work after the Thanksgiving holiday, what the fuck do you want from me. Long hair and bouncy curls are about to be everywhere because of this bitch, I'm calling it now.

How To Get Longer Hair Without Resorting To SugarBearHair
From Rapunzel to Kim Kardashian and Ariana Grande, long hair has been in for a while now. I mean, even Amber Rose was rocking long hair at the VMAs this year—that's how you know this shit is serious. And during New York Fashion Week this year, a bunch of designers gave their models extensions down to their butts—which seems impractical if you ask me, but I guess that's why nobody asks me. So yeah, unsurprisingly, long hair is here to stay. But what's probably not here to stay? The money in your bank account. Extensions are expensive af, but there's an easier and cheaper way to get long locks. And no, a certain sugary bear-shaped gummy vitamin is not involved in the making of this hair. Here's all the shit you need to buy so you can embody the "long hair, don't care" life.
For starters, nothing is going to change if you have a shitty shampoo. You need a volumizing vitamin-loaded shampoo that will give you bounce and tons of nutrients that encourage quick growth. The infused Vitamin B helps strengthen and thicken fragile hair so you won't feel like you're pulling clumps out of your head every morning. (P.S., if you're doing that, read this on how to prevent your hair from falling out.) Don't forget to use the corresponding conditioner because if not, did you even really wash your hair?

This is basically a bomb facial for your hair. This treatment prevents hair breakage by strengthening each and every follicle, all the way through each strand. It ensures your hair stays strong enough to not fall out in order for it to grow faster and actually stay long, that way you're not wasting your precious time. Use in between shampoo and conditioner for like, 5 minutes.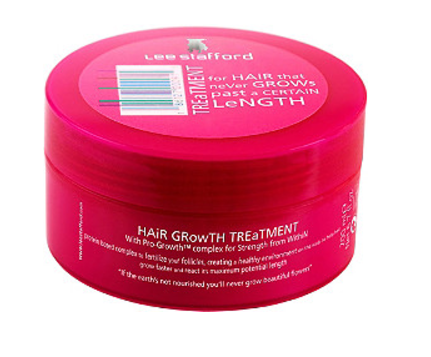 On the rare chance that you didn't know biotin was the holy grail for hair, now you know. Biotin encourages hair strength and growth like nothing else. Needless to say, this oil treatment that's composed of a lot of biotin and collagen hydrates, protects, and nourishes your hair for extra long, voluptuous, healthy locks. It def doesn't make your hair look greasy, and the fact that it smells like a tropical rainforest is an added bonus.

I know people say perfection isn't real, but they obviously haven't met me used coconut oil. Coconut oil works for just about anything you can imagine—from makeup remover to acne-free skin (bless) to insanely healthy hair. This multi-purpose detangler can also be used as a leave-in conditioner that softens and strengthens your hair. After regular conditioner or in place of it, leave this in for just a few minutes before rinsing out and voilà. No more ripping your hair out after brushing it.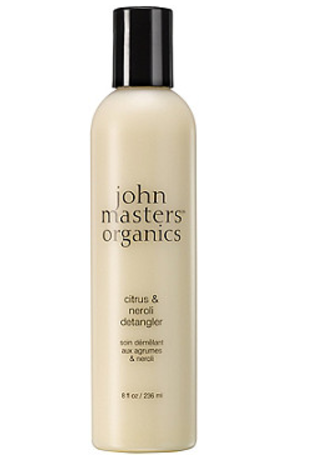 As an apology to your very likely heat-damaged hair, apply this finishing treatment to the very ends of your hair after styling—wet or dry, whatever floats your boat, it doesn't matter. Not only does it allow your hair to grow a million times faster and give it a gorge shine, but it also helps with oil control and eliminates frizz all at the same time. Ugh, there is a god.

Are Super Long Hair Extensions Chic Or Extra? An Investigation
Unless you've been living a full life on a hiatus from social media, you've probably noticed the drastic change in Kim Kardashian's appearance. First, she stopped wearing makeup, which FINE, I guess that's in since the whole No Makeup Alicia Keys thing. Fine. I have a hard time believing that the girl whose ass is listed as a beauty option at plastic surgeon's offices is suddenly living a "natural" life, but again, fine. Then she came out with the lip ring and I was like, okay, Kanye has to be behind this. If you watched the Paris robbery episode then you know Kanye literally flew to fashion week when he saw a pic of Kim wearing something he didn't like, so him forcing her to get a lip ring seems pretty plausible. Now, our girl Kim has transformed once again with the addition of long-ass hair extensions and that's when it was finally like, "Okay let's slow this down." 
Like, am I missing something here? Are super long hair extensions betchy? I'm on the fence. On the one hand you might look chic AF but on the other hand you might also look like your hair and poor life decisions are giving you premature back problems. It's 50/50.

Seriously worried for this girl. One of my thighs probably weighs less than what she's wearing on her head rn and this has me genuinely wondering if I should have a medical professional on speed dial in case she falls and can't get up. Also, my condolences to the 13-year-old Indian girl who had to go fully bald to provide Kim with this mane, which she'll probably throw out in favor a platinum lob in like a week or so.
Since I was already planning to spend my night trolling the Kardashians on Snapchat examining this hair trend, let's lay out the facts and get to the bottom of its betchiness, shall we?
Exhibit A: Celebs Are Obsessed With Them
Super long hair extensions are making more appearances at high-profile events than Nick Viall does on ABC shows, and the Kardashians aren't the only ones hyping this look. Celebs like Rihanna, Nicki Minaj, Beyoncé, and a random former Disney star named Vanessa Hudgens are all stepping out with locks longer that my actual body height. Tbh this doesn't mean much to me. Celebrities also name their children things like Dream and eat placentas to stay forever young (I assume). They are glam, but they can't be trusted.

Exhibit B: They're Pricey AF
Something about this look just exudes wealth. I can't decide if this is because of the look itself or because the people usually wearing extensions wipe their ass with more money than I pay in New York rent. Hair extensions on their own are expensive but hair extensions that are over 30 inches long can range from the hundreds to the thousands of dollars depending on how much you get, how you get them attached, and the type/grade of hair you use. And that's not including maintenance every six to eight weeks. So should I just hand over bank account number now or?

Exhibit C: The Trend Originated From Models
Like casual cocaine habits and eating one cube of cheese per day, super long hair extensions also originated from models. Specifically, Naomi Campbell circa the 1990s. So, like, not only is it vintage and dramatic, but it was also invented by a genetic superhuman. K.

The Verdict
I think—and it pains me to say because of the effect this declaration will have on my wallet—these might actually be betchy. I'm not saying you should put these in to go to Trader Joe's or anything but, like, out at bar? It will definitely make you look like a queen amongst peasants, which is really what we're all striving for in this life. Fuck. I guess I have to go to India and buy some hair off a kid now. So exhausting.

And because I know there's at least one betch out there who's thinking about trying this look out at Coachella, I've got some pro tips lined up for how you can get the look for cheap(er).
First, you could always do it the old fashioned way and buy your hair from a prostutite grow your hair out past your ass. But since this could take literal years and the trend might be over before Nick and Vanessa break up, it's best to buy this look.
The thing to keep in mind when buying extra long hair extensions is the thickness and finish of the hair. Like your freshman year body, they should look slim and sleek. If the extensions look too heavy or too thick it can be overpowering (Hi Corinne). You'll also want to make sure they're extra shiny and glossy. Again, Corinne please take notes. Shiny. You want your hair to be shiny. 

So there you have it: lobs are out and extra long hair extensions are in. This makes me sort of want to die inside, and yet, I'm also googling salon prices so that's where we're at rn. If you need anything, I'll be on my phone weighing the pros and cons of paying rent vs buying three pounds worth of fake hair. Looks like the hair is going to win.