How To Choose A Band For Your Wedding
It is my personal belief that DJs are a viable choice at bar/bat mitzvahs and absolutely nowhere else. Sorry to The Chainsmokers, but your time is up and y'all need to let the real musicians take the stage back. Regarding wedding receptions, I think opting for a band is 110% better than a DJ, but I understand that some couples prefer that their big day feel more like Marquee on a Saturday at 4am than that scene in Ferris Bueller's Day Off when "Twist & Shout" officially became everyone's favorite song, so the choice is fully yours. For the purpose of this article, I took a survey of the people whose desks are in my immediate vicinity at work and I got a resounding 4/4 pro-band stance on the issue. I mean, numbers don't lie, guys. Don't make your wedding a trip down blackout boulevard by having a sh*tty DJ blast ear-assaulting remixes when you could have an awesome band playing the hits. If you don't believe me, believe Steve Davis, cofounder of Live Music Pros, who will answer all of your wedding band-related questions!
Why Should You Hire A Live Band?

I think I thoroughly answered this question above, but happy to elaborate more here. Davis says, "Live music is essential to rituals and celebrations throughout the world, and for good reason: something magical happens during a live performance that connects the audience to the musicians and takes the experience to a whole new level." You hear that? It's literal magic in the air! Davis continues, "While more affordable in some cases, a DJ standing behind a table just can't match the presence or the energy of a live band who is giving a unique performance just for you. You want your wedding to be the party of a lifetime, and booking a great live band is the most effective way to make that happen." Seriously, I know Davis is a little biased, but so is everyone with working ears. Live music kills at weddings. If you don't believe me, just watch Wedding Crashers. Something about the weddings makes Vince f*cking Vaughn actually appealing to these women, and I for one think it's the music. 
What Should You Be Prepared For?

Like the hunt for the dress, a lot goes into choosing a wedding band. The best place to start is with personal referrals. If you sweat out all of the champagne you downed on the dance floor at your friend's wedding because the band was just that damn good, ask her for their contact info and get them on board at your big day. There's no shame in sharing the same great taste, people. Secondly, sites like The Knot are really good for vendor referrals. The only thing is, if you've never heard the band play, figure out a way to hear them, whether it be with a promotional video or an upcoming performance. Davis says, "Always go see a band live to hear what they really sound like, and be wary of bands who will only show you performance videos in their offices or headquarters. Our flagship band Atomic Funk Project plays live shows and showcases all the time, and our live videos are all over Instagram and YouTube." If that doesn't mean much to you, imagine this: You're going on a first date with someone and he tells you to meet you at his basement apartment before going to the bar. You'd be sketched out, right? Right.
Equally as important as the band's skill level is making sure it will cater to your and your crew's musical tastes. True story: my best friend hired a band because the lead singer had the voice of an angel, but it turned out, they only played showtunes and did not tell her that because she did not ask. So we pounded margaritas and got low to the soundtrack from Hairspray. My point? Know what you want and make sure the band will play what you want. Davis says, "A good band will have an identity, a repertoire that is focused on what they do best, and will be open and willing to learn two to three additional songs for their client." You heard it here first.
What Is The Biggest Challenge When Hiring a Band?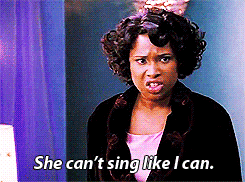 Everyone is used to hand picking every aspect of their wedding, so obviously when it comes to the band, that mindset gets carried over. But in this case, it might actually be best to leave some decisions to the pros. After all, how many times have YOU put a band together? Davis says, "Your wedding is one of the most important days of your life, so you should absolutely have control over your musical preferences, special dances, and how you want things to happen. Beyond that though, I think the biggest challenge for people is trusting that their band knows how to give them the best possible performance within their guidelines. Sometimes people forget that we do this all day every day and that our #1 priority is making them happy."
"Singers are by far the biggest concern of our clients," Davis explains. "Everyone wants the best talent for their money, but a lot of people want performers guaranteed because they think that's the only way to quality control things. The problem is, there's a conflict there: what professional musician moved to NYC to sign an exclusive deal with a wedding band? I think it's important for people to realize that we know how to cater to their personal preferences when it comes to singers, and that guarantees usually come at the expense of quality."
If you think about it, this makes sense. Booking someone a year out is a long-ass time, and there are a ton of other factors that need to be taken into consideration. Davis continues, "A professional, high-level band will take your preferences into account and customize the perfect experience for you. Once you've conveyed your vision, all you need to do is sit back and let them do their job." Letting go of that control may seem overwhelming, but this is why we hire professionals.
At the end of the day, your wedding is the only time in your life that you'll actually be booking a live band, right? So it makes sense that you'll want the best of the best for what you're paying. Unless your wedding theme is "cliche wedding," you don't want the cheesy crap from say, Maroon 5's "Sugar" music video. Davis says, "I think a large part of the reason we run into these concerns is that there is a stigma associated with the music industry, and wedding bands in particular. There is a lot of fear associated with such a major decision, and we completely understand that. We designed Live Music Pros specifically to make this process easy for clients, and to be the antidote to the typical wedding band experience."
How Will The Band Coordinate With The Rest Of The Reception?

Like most things that don't go according to plan, weddings can definitely get off schedule. Hey, it happens, but if you don't want things to get messy, hire a band with a band coordinator who will smooth out the schedule so that you can carry on drinking greeting guests. Davis says, "Typically, if anything needs to be communicated with the band, someone needs to go up to the stage to talk with the band leader. These kinds of interruptions don't look good visually and cause major stress and confusion for everyone involved. A professional, high-quality band will have a team around them to ensure that everything goes smoothly on your big day. For example, our company provides a dedicated coordinator who is available on-site to communicate with the venue and planner throughout the night without interrupting the band's performance. We know that most people haven't hired a live band before, so we try to make everything as easy as possible for our clients." Professionals know how to manage an event and create ebbs and flows throughout the evening that align with what is going on. And that is why we hire professional musicians and not our next door neighbor's kids to play. 
Images: Giphy (2); Forged in the North Photography; Mark W. Spooner; Unsplash 
The 8 Best Music Festivals You Haven't Heard Of
Having withdrawal from Coachella? Want to go to a festival you can actually afford? Same on both accounts. Live music is an expensive habit, and a lot of festivals don't come cheap. The solution? Instead of going to a big-name festival where tickets will cost you a month's rent in a Southern U.S. city, set your sights on a lesser-known one. These underground festivals will often pull some big names, and plenty of newcomers just waiting to be discovered. That's the best part of a festival anyway, right? Discovering new artists because you just happen to walk by their set? That's how I discovered Flosstradamus, one fateful Bonnaroo night. Anyway, this isn't about me; it's about you. Sort of. Check out these underground festivals this summer. For the purposes of this article, I am mostly classifying an underground festival as a newer one, since you probably haven't heard of something if it's new. Not so much that they are highlighting underground music, because I don't know anything about underground music, unless we're talking about alt. R&B artists I found on Spotify and Soundcloud. Let's begin!

Set in Central Park, Atlanta, Georgia (yes, that is a real park, and no, they do not mean Centennial Park), this two-day dance music festival boasts headliners Rüfüs Du Sol and Martin Garrix. Other performers include Big Gigantic and San Holo, plus tons of other names you'll want to see. While not super duper underground, Shaky Beats is still relatively unknown since it's only in its third year. That means you can actually see the performers you want. Having been, this is a fun, small, manageable festival where you can't really lose your friends since the grounds are not that big and you will have service (hallelujah!). Plus, since it's not on an island, you're not going to get stranded with no shuttle service (unlike a certain other EDM fest). And if you want to keep partying once the festival is over, there are a few late-night show options. With tickets at $139 for two days, it's very affordable, considering that is less money per day than I paid for one Khalid show at MSG.
If you've got eclectic taste in electronic music, you'll want to check out Elements Music & Arts Festival. Now in its third year, this camping festival in Lakewood, PA has headliners including Disclosure, Big Gigantic, and Sofi Tukker, but the rest of the names are not the types of artists you're hearing on the radio. Or at least, I'm not. And I thought I was hip! There will be art installations and programming from sex-positive NY-based venue House of Yes. It takes place over Memorial Day weekend, meaning you don't even have to take a day off work to enjoy this festival. Tickets start at $249 for a three-day pass, which is still way less than renting a house in the Hamptons.

So apparently Capitol Hill Block Party has been around since 1997, but this is the first I'm hearing about it. Then again, I don't live in Seattle, so what do you expect? Did I totally miss the mark with this pick? Tell me in the comments! Anyway. Taking place from Friday, July 19 through Sunday, July 21, Capitol Hill Block Party has artists from a variety of genres. Headliners are RL Grime, Lizzo, and Phantograms. Other performers include Snakehips, Aminé, Denzel Curry, and others. Sure, the lineup is lighter on indie rock bands and singer-songwriters than Sasquatch!, but since it's not returning in 2019, what else do you have to do? Tickets start at $160 for a 3-day ticket, which in the festival world, is basically free.
Judging by the bare bones website, lack of pre-2019 Facebook profile picture, and two single Instagram posts to date, I'm guessing this is the inaugural Under The Sky Music & Arts Festival. The Americana, folk, and alt-country fest is taking place at Big Mtn Ranch in Whitefish Montana, which is precisely the setting I would picture for this genre of music festival. Even though this festival is flying under the radar, they've booked big name acts like Jenny Lewis, ZZ Ward, Band of Horses, and Nathan Rateliff & The Night Sweats. (Incidentally, The Night Sweats is also what I call my backing band.) Two-day tickets start at $119.

I attended Greatest Day Ever a few years ago, back when it was on Governors Island in one small tent with MetroBoomin and DJ 4B. It's come a long way in the six short years since its inception and now boasts performers like Pusha-T, Carnage, and Zeds Dead. While they've tried out a few locations, this year the festival and carnival is happening at Ford Amphitheater on Coney Island. There will be carnival rides, meaning you can get that ferris wheel pic, and actually go on the ferris wheel, unlike some other festivals. This one-day-only event (hence the name) will be on July 13, with tickets starting at $65. Again, given I paid way more than that to see one artist, that's not a bad price.
In 2018, Chicago's Lyrical Lemonade and Spkrbx Presents joined forces to put on a one-day festival in Douglas Park. Back for its second year, the festival has expanded to two days, bringing performers such as Playboi Carti, Lil Yachty, A Boogie Wit Da Hoodie, and Cam'ron. And that's just for day one. Day two artists include Juice Wrld, Tyga, and a whole lot more. Damn, that's a lot of people. And it's outside, unlike other festivals you might go to that typically pull this kind of lineup but take place inside an arena (*cough* every radio stations' "summer festival" that's not even really a festival because it takes place inside, which is way less fun). Tickets start at $150 for a two-day pass.
After its inaugural year in 2018, the self-proclaimed "adult-alternative rock music festival" returns to Panama City Beach, Florida. With a lineup including Kings of Leon, Young the Giant, The Revivalists, and more, it's sure to be a vastly different experience than the time you went to PCB on college spring break. (Or perhaps that was just me.) The festival takes place literally on the beach, and you can't beat that setting. Tickets start at $149 for a 3-day pass.
From what I can tell (i.e. lack of info to the contrary and sparse social media presence), 2019 will be the festival's first year, so if you've heard of it I am extremely impressed. Happening in Queen Mary Park in Long Beach, CA, this two-day festival will have performances by MGMT, The Yeah Yeah Yeahs, Phoenix, Passion Pit, and many more. The festival is sold out, according to the site, but you can join the waitlist for tickets (or check out the event's Facebook page, where you might have some luck and get one secondhand from someone trying to offload their pass).
Images: justlikeheavenfest, sandjamfest, thesummersmash, underthebigskyfestival, elementsfestival_ / Instagram; Joshua Lewis; Jerry Chen; Courtesy of aLIVE Coverage (2)