A Definitive List Of All The Things Millennials Have "Killed"
Insane as it sounds, in a world where our highest ranking public official watches four to eight hours of television a day and every male Hollywood exec has like ten assault allegations against them, millennials are still considered society's villains.
The olds are threatened by fast-texters and have decided the only way to take us down is to write lengthy articles about products, brands, and trends we've "killed." By "killed" they just mean, things we DGAF about anymore. Sorry face-to-face conversations are boring, Grandma.
Here is a list of my favorite things millennials have killed.

Diamonds
When millennials started swiping instead of settling, diamond companies freaked out and were like who TF will buy our unethically sourced jewels?! Honestly, we're receiving false alarms that Hawaii is being nuked and our president is in a dick measuring contest with an insane dictator across the world. That "forever" diamonds are promising doesn't have much value at the moment. Also, have you ever seen a millennial's bank account? They're mostly overdraft fees caused by 2am drunk purchases on Amazon. Diamonds aren't exactly on the menu.

Doorbells
Millennials are texting their friends when they roll up instead of ringing doorbells and this is hurting Baby Boomers' feelings. This feels nitpicky and anyone who has strong feelings about doorbells and how often they are used can just chill. Plus, I'm not going to just answer the door if I don't know who is going to be there? I think that is a shared sentiment and coincides with the decrease in popularity of serial killers. No need to look that up, seems undeniably true.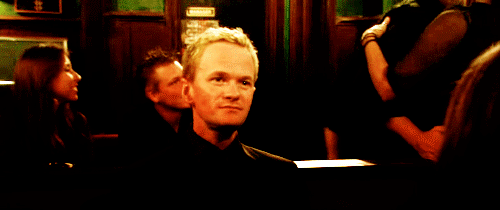 Napkins
Well, first of all, we aren't buying napkins because we're getting free napkins in our takeout bags. Duh. Second of all, we're using paper towels. Rent costs like 90% of my paycheck and Rihanna's Fenty Beauty products account for the rest of the what I spend. I don't have the luxury to buy two different types of paper products? Napkins are over.

HAVE YOU HEARD OF AVOCADO TOAST ???

Motorcycles
Millennials have "killed" motorcycles but tbh I think that's just because we haven't hit a midlife crisis yet. Give us like 15 years and we're all going to buying those bad boys to rev up our lives and seem sexy again. Just be patient and those Harley sales will spike back up. For now we will spend our life saving on Lyft rides and then wonder why we can't afford luxuries like "health insurance."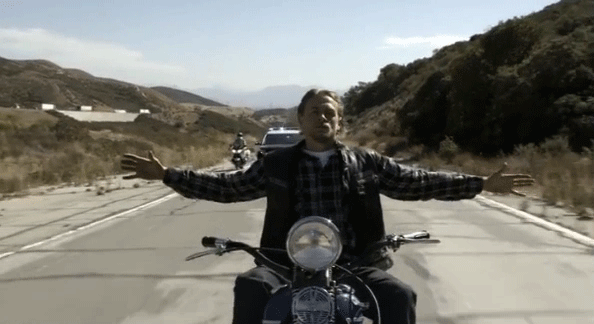 Heads up, you need to keep up with the news. It's not cute anymore. That's why we've created a 5x weekly newsletter called The 'Sup that will explain all the news of the week in a hilarious af way. Because if we weren't laughing, we'd be crying. Sign up for The 'Sup now!
15 Signs You're Dating A Fuckboy
Fuckboys are not always easy to spot in the wild, given their highly adaptive nature and ability to blend in. Any betch that's been through the Amazon jungle of dating knows that meeting a fuckboy now is like finding a Rattata in the original Gameboy Pokemon—it's common AF but you always hope it's something better. The key to getting rid of the fuckboys in your life is to know how to identify early signs of fuckboyism before you get too attached. Here are some telltale signs the guy you're dating is a fuckboy you should def ditch.
1. He asks you to hang out but doesn't text you to follow up, and when you ask if you're still on he's just like, "sure where should I meet you".

2. He says things like, "we should hang" but never initiates an actual date.
3. He says things like, "let me know when you're free" rather than proposing an actual time and place.

4. When you ask him if he's seeing anyone else, he avoids answering and says something like, "you don't have to worry about that"
5. He uses phrases like, "keep me posted" and, "let's stay in touch" when you invite him to come out instead of just giving you a straight answer.

6. His friends don't seem to know who you are, which means chances are slim he's raving about you to them.
7. Or his friends all know who you are but act like they know something you don't because they do: They know he's seeing other people.

8. He'll disappear for days without you hearing from him, and when he finally resurfaces he offers no explanation, like it's perfectly normal.
9. When you ask him what's up, he over-explains why he's been so busy and offers specific details like, "hey! just been super busy with this work presentation and my cousin's in town and also my dog is sick so I haven't been sleeping what's up with you?" which really translates to, "please don't ask me to hang out."

10. When other guys flirt with you in front of him he seems totally unfazed, not in a chill, do-whatever-you-want-because-I'm-a-feminist way, but in the honestly-could-not-care-less-about-you way.
11. When you run into other girls when you're out, he definitely doesn't introduce you as his girlfriend, and sometimes doesn't introduce you at all.

12. He's always texting other people when you're together, and they're def not all bros.
13. He shadily will not respond to you during prime date hours of 7-11pm, because he's obvs on other dates.

14. His friends avoid direct eye contact with you when there's other girls flirting with him, and more than likely some of them are also hooking up with him.
15. He's never initiated taking a picture with you, and he's never posted one of you guys hanging out on his social media.

If you spot, like, more than three of these behaviors, it's time to reevaluate your life and your choices (not to mention your relationship). For more dating advice, buy our new book, I Had A Nice Time And Other Lies, and stop falling for fuckboys.
Images: Elsa Donald on Unsplash; Giphy (18)
A Definitive Ranking Of The Betchiest LaCroix Flavors
In the past few years, LaCroix has gone from something I'd only vaguely heard of before to literally taking over the world. Betches have ridded their fridges of Diet Cokes (JK not really) and flavorless flat water (God forbid) and replaced them with brightly colored cans of effervescent deliciousness. The good news? All LaCroix is pretty fucking betchy. They're calorie-, sugar-, gluten-, sodium-, anything bad for you-free so they're not going to make you fat like other sodas. They make amazing mixers. And who doesn't love bubbles? The bad news is that all flavors are NOT created equal. But that's what you have us for.
So we bring you: a definitive ranking of the betchiest LaCroix. Two things before diving into this: 1) There are a million fucking flavors so they're not ALL on here. 2) If you disagree with our ranking, that's fine. If it really upsets you, however, you need to relax and either pretend this list never happened, or make a life change and send us a box of LaCroix as a thank you. Preferably option 2.
10. Cran-Raspberry
Does anyone even drink this? Out of all of the flavors, this one is the fakest tasting and it's just not good. If you go to someone's house and they offer you a LaCroix then whip out this bad boy, it's time to go home and reevaluate the friendship.

9. Peach Pear
It's not necessarily bad—if I'm being perfectly honest, I think it's pretty good. I'm a Southern betch though, so anything peach is my shit. It's just that it tastes SO MUCH. It's like a transition drug for people trying to break into the world of sparkling water except they just can't give up their sugary soda ways. I feel like Peach Pear people probs keep a secret stash of Mountain Dew in case of emergencies.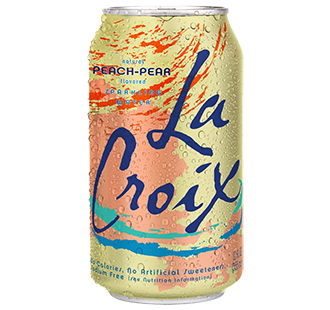 8. Coconut
The problem here is the way it smells. I literally crack open a can and start gagging because it's like cheap tanning oil and when I think about drinking it, I want to vomit. The only excuse for drinking this one is that it's a skinny option for a tropical mixer, but like, can't you just use coconut rum?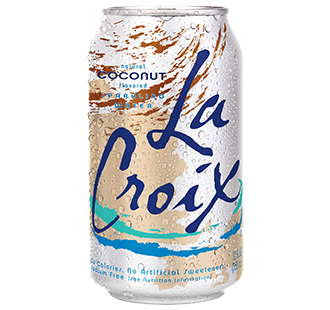 7. Pure
The OG LaCroix is a little boring because it has no flavor whatsoever, but I can definitely appreciate people who are hardcore enough to drink plain sparkling water. Best part about this one is you can throw it in any drink you want and it won't fuck up the taste, just make it a little bubbly.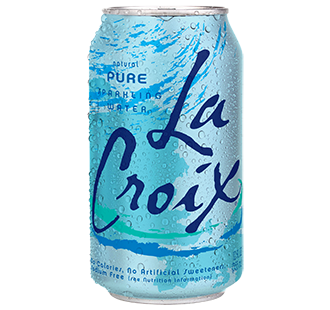 6. Piña Fraise
Ah. The first one from LaCroix's Cúrate (it's pronounced coo-rah-tay, btw). I feel like some people are gonna hate on these and be Team Original, but idc because they're amazing. This one mixes pineapple and strawberry so it's a little on the sweet side for my taste, but it has a good bit of flavor without fucking punching you in the face. It says "I'm not quite a LaCroix pro, but I'm not a lame AF newb either."

5. Melón Pomelo
If you couldn't tell by the name, this is another of the Cúrate variety. It breaks into the top five because of its uncommon mix of fruits that actually works and isn't totally nasty (looking at you, Cran-Raspberry). It's like a mixologist handmade your sparkling water for you. I mean, who knew cantaloupe and grapefruit combined could be so damn tasty?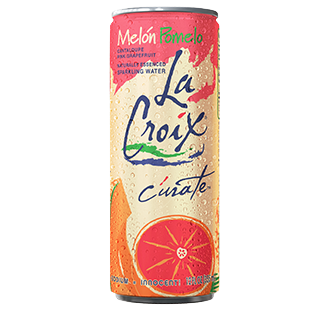 4. Cerise Limón
This one is literally like a calorie-free cherry limeade from Sonic. Well not quite, but close. The subtle flavors are usually the betchiest, but because it's all tart and no sweet, it doesn't taste as fake as some of the other flavor-heavy options. A vodka soda with a cerise limón instead of standard club is never a bad idea. But you can just say cherry lime so you don't sound like an asshole who's trying to speak Spanish.

3. Lemon/Lime
These two are tied because they're pretty much the fucking same. They're basically only liked by LaCroix snobs because they kind of taste like a fountain Sprite when it's running low on syrup. Tbh, these two are okay, but not my faves. The only reason they're up this high is because they're awesome mixers and go with pretty much any kind of alcohol.

2. Múre Pepino
Surprise! It's another member of the Cúrate fam and it is fucking incredible. The mix of blackberry and cucumber is like something you'd get at the spa. It's so damn refreshing and it's relatively unknown so you look betchy AF and slightly hipster, but not overtly, so when people go in your fridge and stumble across the lavender and lime cans. If you like crafty cocktails with herbs and shit, make this your new go-to.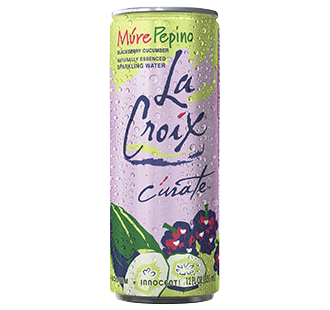 1. Pamplemousse
This should come as a surprise to no one. Pamplemousse (grapefruit, if you speak English) is an OG LaCroix and has managed to stay the betchiest. It has a little more taste than lime and lemon, but it's still super light and exclusive to veteran LaCroix drinkers. It's also one of the bubbliest which is always a good thing. Plus, the name is fancy AF. Long live the pamplemousse.