The Best Amazon Early Access Sale Products You Can Shop RN
Betches may receive a portion of revenue if you click a link and purchase a product or service. The links are independently placed and do not influence editorial content.
Is it just me, or does it feel like just yesterday we were talking about New Year's resolutions and promising ourselves to take full advantage… and now here we are. I mean, I can't just be the only one who just saw a holiday commercial and went into full menty b mode, right?
The first thing I thought of when I heard there are 75 days until Christmas (yes, you read that right) is how the hell am I supposed to get all the gifts I need? As I've gotten older it feels like the number of people I'm getting gifts for is growing and growing—like, why do I feel the need to buy my doorman's wife a pashmina?! I digress. I guess my Alexa was listening to me because for the next 2 days (October 11-12), Amazon is hosting a Prime Early Access Sale. If you're reading this, I guess you're on the nice list, because I've rounded up the very best holiday deals for you to shop. Maybe get a little something for yourself while you're at it. You deserve it.
Gifts For Her
For the reader on your list, or the person who is always saying they want to start reading haven't picked up a book yet. The Kindle is perfect for traveling without a bulky book or reading in bed.

Kindle Paperwhite Signature Edition

Amazon
Slippers are one of those little luxuries that no one wants to buy for themselves but have always really wanted. These are super comfy and aesthetically pleasing for those who want their life to look like a perfectly curated IG feed.
While not only practical, this bag is incredibly cute and trendy. Did I mention it's made with vegan leather made out of recycled plastics?

Gabbi Ruched Hobo Handbag

JW PEI
Gifts For Him
What guy doesn't want a reason to use a torch? This cocktail smoking kit keeps things interesting (and safe) with four different flavor wood smoker chips of apple, cherry, pecan, and oak without artificial fragrance ingredients.

Cocktail Smoker Kit with Torch

Taigin
Ok, ok… This might be just as much a gift for you as it is for your significant other. Quality coffee in the morning? I'm in.

Pour Over Coffee Maker Set

KitchenBoss
No Shave November is right around the corner and I have a feeling a lot of men are going to keep the beard through the holidays. You're welcome.

Grooming & Trimming Tool Complete Set

Comfy Mate
Home Gifts
I wasn't kidding when I said I was getting this for my mom. It's one of the best purchases I've ever made—especially if you have a shedding dog, a child, or overall are just a mess (like me).
Okay, ice is having a moment on TikTok and we really should all invest in one of these.
For all your cheeseboard, butter board, dessert board, whatever-board dreams.

Bamboo Cheese Board and Knife Set

Smirly
Tech Gifts
Because honestly I feel like anything Kris Jenner Kim Kardashian touches is gold. Plus, I've found all the Beats products to be very functional and good quality.

Beats Fit Pro x Kim Kardashian – True Wireless Noise Cancelling Earbuds

Beats
Adding a record player into your life just makes everything 10 times more classy. This one even has a Bluetooth receiver so you can connect your phone and use it as a normal speaker.

Vinyl Record Player Turntable with Built-in Bluetooth Receiver

Kedok
Make your binge-watching days easier with a smart TV. It's worth it.
Fashion Gifts
Everyone could use a shacket for those in-between weather days. It's a great gift to use as a layering piece or as outerwear for the balmier winter days.

Women's Ruby Jacket

Free People
This dress has gotten me through so many weddings this year. It's perfectly trendy but still timeless, plus the ruffles and neckline allow it to be dressed up or down.

Crossed Halter Neck Tiered Maxi Dress

Endless Rose
Everyone needs a good blazer—they're so versatile and stylish. You can wear it to work, an interview, or just a night on the town.

Blake Long Blazer

Amazon The Drop
Beauty Gifts
The reviews are in—this balm is a 10/10. Get one for yourself, your sister, your aunt, your friend, literally whoever. Everyone needs this Cleansing Balm.

Pro-Collagen Cleansing Balm

Elemis
This stuff smells like heaven. On top of that, it's talc-free and has over 10,000 ratings & reviews. It's a great addition to anyone's beauty routine.

Perk Up Talc-Free Dry Shampoo

Amika
I won't lie, I originally bought these because I liked the look of them, but once I used them I was hooked. They are another little luxury you might not want to buy yourself but are perfect for a gift.

Gold Under Eye Patches

Wander Beauty
Stocking Stuffers
This lip mask is a cult favorite that every person should try at one point in their life. Once you start you won't be able to stop.
Want to put a smile on someone's face every-time they look at their phone? This'll do it.

Pink Dripping Smiles Positivity Radiate Face

MOSNOVO
This feels like something a father-figure would get you, but if we're being honest it's useful and replaces the need for a ton of tools in a pinch.

18-in-1 Snowflake Multi Tool

Desuccus
6 Good Things That Have Happened Since The 2016 Election
Not to be a bitch, but some good things have happened since Trump was elected. Am I saying everything happens for a reason and maybe this was meant to be? Ew, no, never. Never forget that this is not normal and a true nightmare. But it is important to take some time and focus on the positive. At least that's what my therapist says and she's like, really smart.
We put together a list of good things that have happened since a spray-tanned prune entered the Oval Office to help you cope with the existential dread that has become ever-present in your life. Mmmya, you're welcome.

More Women Running For Office
Well, it looks like America has gotten itself in a pickle and it's up to women to fix it, as per fucking usual. There's clearly a glitch in the system, and that glitch is rich, white men. Donald Trump is essentially the cherry on top of a shit-sundae that has been our male-dominated government. Enough is enough, and that's why over 500 women are running for office in 2018. Is this the part where we all move to an exotic island built by the gods and spend our days toning our biceps and training for war with Robin Wright? God, I hope so.

The #MeToo Movement
While we're on the topic of women being sick of everyone's shit, let's take a moment to appreciate the fact that holding men accountable for their actions went viral this past year. I mean, it's long overdue, but so is everything I've ever received from a man. Like an orgasm, for example. Anyway, powerful men are having their careers negatively affected when they are outted as sexual abusers, which is something I honestly wasn't sure I would live to witness. Here's to hoping this continues as more than just a trend, and all industries take it upon themselves to make real change when it comes to sexual harassment in the workplace. Also, fuck Harvey Weinstein.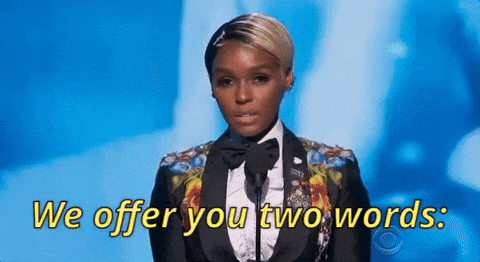 More Marijuana Legalization
This one is tentative for now, so we have to keep fighting. As I write this, Jeff Sessions is probably putting the finishing touches on his fan fiction about arresting every black man in the country who has ever looked at marijuana. California just legalized weed, which was supes chill. But then Narc Master 3000 (Jeff Sessions) rescinded guidances from  Obama's administration that allowed states to legalize marijuana with minimal federal interference, which was supes not chill. He actually received some backlash from Republicans on this one, because as we all know, Repubs are v horny for state rights. Interesting how conservative politicians are all about state rights until it comes to things like weed and abortion. Veeeery interesting. Anyway, weed is on the rise and we hope it keeps rising…higher.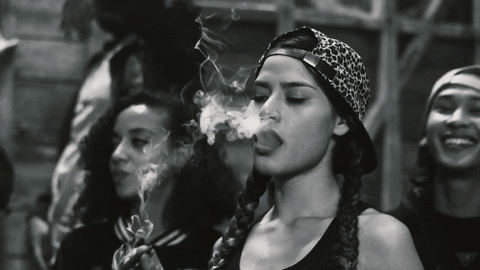 Cardi B's Rise To Fame
Speaking of things rising (wow, I am killing it with these transitions), let's talk about the incredible gift that is Cardi B. "Bodak Yellow" dropped this summer and we are forever changed. It's the perfect anthem for anyone who holds a petty grudge against all the haters and losers of their past. So, all of us. Not only is this song a banger, Cardi B herself is literal perfection. She's hilarious af and her Instagram is proof that she is a goddess that walks among us. We are not worthy.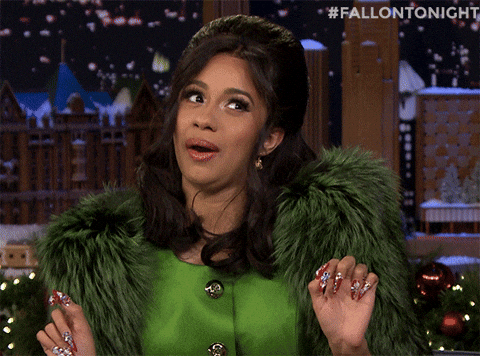 Jake Tapper's Rise To My Fantasies
Jake Tapper is the hero that none of us knew we needed. Before the Trump presidency most of us didn't know or care who some CNN news anchor was, but now we've been forced to watch the news and welcome Jake Tapper into our lives/fantasies. Jake is v smart and v good at making dumbasses look like dumbasses on live television. What else could you ever need? Also, one time he publicly humiliated Stephen-Most-Likely-To-Be-A-Virgin-Miller and it was everything.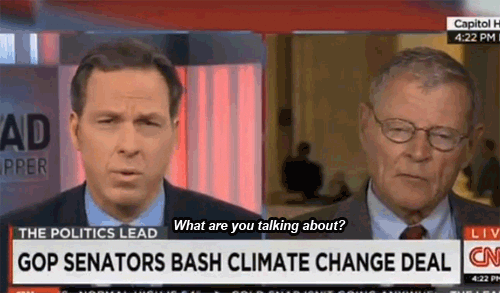 The Sup
The Sup became more of a thing this past year, and tbh it is taking the nation by storm. We know you read The Sup, because you literally are right now, but don't forget to spread the word. Tell your friends, tell your wife, tell your kids. We will take down this administration, one betchy comment at a time.

Heads up, you need to keep up with the news. It's not cute anymore. That's why we've created a 5x weekly newsletter called The 'Sup that will explain all the news of the week in a hilarious af way. Because if we weren't laughing, we'd be crying. Sign up for The 'Sup now!
The Official Michelle Obama Arm Workout
In case you were unaware, today is a very special day in our nation's history. January 17th marks the birth of our most fashionable, intelligent, badass, strong, beautiful queen First Lady, Michelle LaVaughn Robinson Obama. Mrs. O turns 54 today, which is absurd considering she looked like a MF SNACK at the beach just last weekend.
So to celebrate the day the gods built such a magnificent creature, here's a very real, sensible, and well-researched arm workout inspired by the very biceps that single-handedly lifted generations of women up to strive for their full potential, go out and change the world, and feel confident buying strapless dresses again.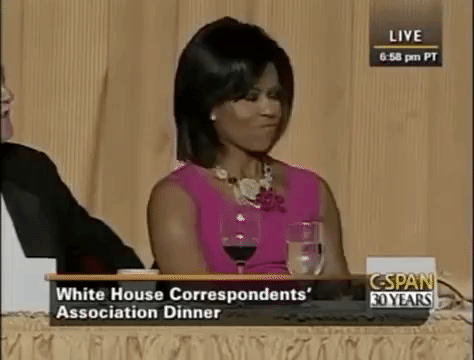 The "When They Go Low, We Go High"
This first move gets its name from the most inspirational sentence you've ever heard in your GD life, and everyone's eternal mantra when it comes to dealing with me petty people.

How to do it: Start with your arms low, and flick your wrists as you bring your arms above your head. Make sure to include as much sass as possible in your coordinated hip bump. Throw in a Backstreet Boys finger point for good measure.
Reps: Repeat until you feel the burning fire of feminist strength coursing through your veins.
The "Veggie Garden"
This one time, I saw Michelle growing her own vegetables, so I started growing my own vegetables. Grool.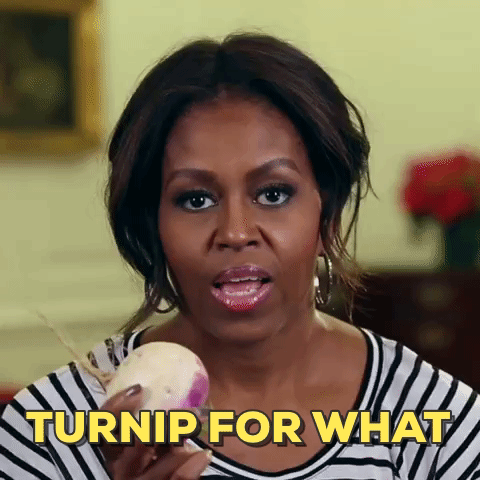 How to do it: Use a yanking motion and pull some carrots out of the ground to add to the kale salad you're lying about enjoying because it's January and you're still pretending you'll stick to that "healthy eating" resolution. Imagine you're kneeling in the dirt with M.O., exchanging gossip and compliments on each other's chic sun hats.
Reps: Stop when you remember there are worms and bugs in dirt and immediately hit the showers.
The "Bye Felicia"
Tell 'em boy, bye.

How to do it: Toss a wave at anyone who tries to imply you weren't the best First Lady America's ever seen. Make sure to include a healthy dose of shade into each finger wiggle to strengthen the hand muscles.
Reps: Repeat every time Melania walks by.
The "I'm Friends With Beyoncé"
Remember when Michelle recreated Bey's "Formation" look for her birthday last year? Brilliant. Incredible. Amaze. Show-stopping. Spectacular. Never-the-same. Totally unique. Completely not ever been done before. I-CON-IC.

How to do it: Have you been living under a dumb rock? Everyone knows how to do the "Single Ladies" dance.
Reps: Repeat until he puts a ring on it.
The "Get It, Girl"
If one thing is true about the Obama family, it's that they have the best taste in music.

How to do it: Go back in time and attend one of the Obama-era White House concerts which featured lineups that put Coachella to shame – I mean, Kendrick Lamar, John Legend, Janelle Monae, and Chance the Rapper have all performed there, just to name a few. Purse your lips, do a little steering wheel move to keep the shoulders loose, and get your groove on.
Reps: Put your thing down, flip it, and reverse it. Repeat 8x to represent the eight glorious years we spent with FLOTUS.
The "Role Model"
Adopt me. Or if you can't do that, at least teach me how to be like you when I grow up.

How to do it: Literally and figuratively lift up every little girl who says she wants to be just like you when she's older. Use caution: Millennials may be stronger than they appear.
Reps: Never stop. Your inspiration means the world to us.
The "Perfect Marriage"
When you look up #CoupleGoals in the dictionary, you get a picture of Barack and Michelle.

How to do it: Use all of your remaining arm strength to hug Barack as tight as you can. Marvel at the fact that you get to call him your husband. Make everyone else jealous.
Reps: Do not let go until you convince him that he should look for a loophole in the Constitution that lets him serve indefinite terms. Reclaim the White House. Save us all. Don't forget to bring Biden.
HBD Michelle. You rock, don't ever change.
Heads up, you need to keep up with the news. It's not cute anymore. That's why we've created a 5x weekly newsletter called The 'Sup that will explain all the news of the week in a hilarious af way. Because if we weren't laughing, we'd be crying. Sign up for The 'Sup now!
5 True Crime Stories To Google When You're Stoned
If you're not spending every waking hour on the verge of a panic attack, are you even really living? Like, have you been to Earth? Shit is fucked up. But don't worry, we did a round up of true crime stories that will keep you on edge and unable to sleep at night. Why get a full night's rest and find your zen when you can freak the fuck out researching serial killers and convincing yourself everyone you know could be a straight up MUR-DUR-ER. Trust no bitch. Also, maybe pop a Xanax after reading this.

The Couple That Kidnapped Their Own Children
Just this week a couple was arrested for holding their 13 kids captive in their California home. The kids ranged from ages 2-29 and some were bound with chains and padlocks. One of the 13 kids managed to escape and call the cops and tell them WTF was up. The couple is being charged with torture and child endangerment, with their bail set at $9 mill. Most families who lived in their neighborhood didn't suspect anything and thought they seemed like loving parents. Things aren't always as they seem, as in sometimes your neighbs have literally kidnapped their own children. What. The. Fuck.

The Creepy AF Submarine Murderer
This is another recent one and is scary AF. So this Dutch inventor, Peter Madson, invited Swedish journalist, Kim Wall, to come *submarine and chill* aka interview him on his submarine last August. Ten days after she was reported missing, her dismembered body was found in a bag off the coast of Copenhagen. Madson was sloppy with his story, first denying having dismembered her body and claiming she died in a terrible accident after getting hit in the head with some sort of machinery while on board. Then he changed his story and said she died of carbon monoxide poisoning, and that he did in fact casually dismember her. Likely story, bro. What are you BFFs with Robert Burpity Durst? Anyway, his trial is set for March and he's totally guilty. Sidetone: I feel like submarines are v underrepresented in crimes. I'm basing this completely off the fact that I just watched a Jane the Virgin ep where a criminal hides out underwater in her submarine and I thought that was like, really smart, but, food for thought.

The Female Serial Killer Who Low-Key Bathed in Blood
This bitch. Known as the most prolific female murderer ever, she is thought to have killed more than 600 people back int he 1600's. At least she was very ahead of her time in terms of breaking the glass ceiling for female murderers. JK. This woman was seriously disturbed and supes dramatic. She would murder female virgins and then bathe in their blood in order to "soak up their youth." That is the grossest and most extra thing I have ever heard. Exfoliate with some sand or whatever it is they did back then for skin reigmens. No need to go taking a bath in virgin blood. Just my honest opinion.

The Stalker Known As 'The Watcher'
A family bought a house in Westfield, New Jersey back in 2014 but have yet to move in due to harassment they have received from an anonymous stalker known as "The Watcher." After the family bought the house, they started receiving threatening letters from someone who claimed to have the rights to the house. A particularly menacing letter read, "All of the windows and doors…allow me to watch you and track you as you move through the house." It adds, "I watch and wait for the day the young blood will be mine again." It's all very season 1 of American Horror Story, and very, very creepy. Also, another reason to never by a house, IMO.

The Man Who May or May Not Have Predicted His Death
This one is for all you alien conspiracy theory freaks out there. Max Spiers, a UFO researcher and conspiracy theorist himself, was found dead just days after he sent his mom a text that said, "If anything happens to me, investigate." Police say he died of natural causes, but his mom says he was incredibly healthy AND she has been refused paperwork about the cause of death. Sounds suspicious to me. Now, please excuse me while I Google UFO sightings for the next, IDK, twelve hours.

Heads up, you need to keep up with the news. It's not cute anymore. That's why we've created a 5x weekly newsletter called The 'Sup that will explain all the news of the week in a hilarious af way. Because if we weren't laughing, we'd be crying. Sign up for The 'Sup now!
The Official Ranking Of Trump's Worst Tweets
Trump didn't win the popular vote, but he should definitely win the award for "World's Pettiest Twitter Troll." It'd be one thing if he was actually good at throwing shade, but he can't even pull off being a raging bitch. Like, how do you fuck that up? I'm pretty sure I threw shade before I took my first breath. We can go ahead and add content creation to the list of things Trump is terrible at, along with having regular sized hands and literally just doing his job. Anyway, we put together a list of some of his worst tweets, and it was even harder than picking out a lipstick shade at Sephora — there were just too many options.
Complaining About Fake News Instead of Commenting on the NYC Bombing
We'll start with a recent one. Last week, Trump sent out an angry tweet about The New York Times (shocking), instead of commenting on the bombing at Port Authority that had literally just happened. Always great to see where the President's priorities are.
Supporting a Literal Pedophile

While we're on current events, here's a casual reminder that our President publicly supported a dude who is banned from malls for trying to pick up underaged girls.
Being a Dick to the Mayor of San Juan

Remember when Trump insulted the woman who was literally running around the flooded streets of San Juan to save people, while he sat on his ass and tweeted? Good times.
The Infamous Rocket Man Tweet

So glad our Prez casually tweets things that could trigger a nuclear war at any moment.
The Time's Person of the Year Lie Tweet

This is like the new girl in middle school who wanted everyone to like her so she said that Aaron Carter was her cousin but made sure to tell us not to look it up.
The National Anthem Bullshit

Tell us again how you're not racist.
Some More Fake News Bullshit

We get it, you have a huge hard on for Fox News.
Calling the Russia Investigation a Witch Hunt

Pretty sure the biggest witch hunt in America was the literal one in Salem that killed hundreds of women. But okay.
Insulting Merly Streep

You literally cannot come at Meryl Streep. That's just, like, the rules of feminism. Who am I kidding, Donald Trump doesn't even know what feminism is.
Insulting Bette Midler

Okay, he needs to be stopped.
Saying Obama's Birth Certificate Isn't Real

Uh huh, and an "extremely credible source" called my office and told me I'm not the the one who drunkenly danced on the bar topless at the my office holiday party.
Implyig that Rape is Inevitable

Casual reminder that 19 women have accused Donald Trump of sexual misconduct.
Casually Being Sexist AF

He managed to completely disrespect two women in one tweet. Wow. Just wow.
Claiming He Has Respect For Women

I can't.
Claiming to be the Emperor of Twitter

This article literally proves this to be false.
Heads up, you need to keep up with the news. It's not cute anymore. That's why we've created a 5x weekly newsletter called The 'Sup that will explain all the news of the week in a hilarious af way. Because if we weren't laughing, we'd be crying. Sign up for The 'Sup now!

10 U.S. Presidents That Were Actually Low-Key Fuckboys
If the 2016 election taught us anything it's that America has no problemo electing a fuckboy. Unfortunately, this wasn't the first time an entitled douchebag was sworn into the Oval Office. In fact, fuckboys have been elected as POTUS since the start. It's almost like there's a common denominator. *ehem, old white men* Here's a ranked list of the top ten fuckboys to ever have lead the free world. Spoiler alert: they're all racist AF.
Woodrow Wilson
This may come as a shock because your high school history teacher probs forgot to mention that along with leading the US during WWI, Wilson also did a lot of racist BS. He fired a bunch of black workers and replaced them with white people and was v chill with the KKK (he called them 'The Great Ku Klux Klan'). Not cool, bro.

Calvin Coolidge
Cal Cool is another guy who was probs depicted as a "good dude" in your history books, but he was — you guessed it — racist.  He signed the immigration Act of 1924 which restricted immigration from Africa and southern and eastern Europe, and banned the immigration of Arabs and Asians. It was basically the OG Muslim Ban, but like, worse.

Bill Clinton
Sorry, Bill, but you are the defition of a fuckboy. I mean this a man who cheated, lied, and then continued to charm America for years after. Plus, he fucked with the woman, the myth, the legend, Hillary Rodman Clinton. SMH.

Lyndon B. Johnson
Sorry to tell you, but your boi LBJ was another lying, cheating, asshole. Johnson used an incident in which American ships were allegedly attacked by Vietnamese patrol boats as a way to get congress in favor of the Vietnam War. However, historians have found that this alleged attack probs never happened. And LBJ totes knew it was a lie. That's why his forehead is so big, it's full of secrets.

George W. Bush
George Dubya has been getting some good press as of late, mostly because his stupidity pales in comparison to Trump. I mean, my ex would look like a GD hero compared to Trump. But lest we forget George W's fuckboy rep he earned for being a low-key war criminal and starting a war in Iraq based on false pretenses. Which led to major Islamophobia in America. Also his presidency started a recession. Don't let his cute little paintings fool you, he's got you on read and still isn't texting you back.

Andrew Johnson
Tbh I had never even heard of this guy until I started doing research for this article, but turns out he can be added to the list of fuckboys. He wrote in 1866, "This is a country for white men, and by God, as long as I am President, it shall be a government for white men." Honestly, presidents being racist and having massive hard ons for white supremacy is super derivative. Like, get your own brand.

Andrew Jackson
Ugh, this fucking guy. You may remember him from your twenty dollar bills, or as the douchelord who casually ordered his troops to kill thousands of Native Americans. I mean, he literally caused a mass genocide just because he felt like it. WTF is up with Andrew J's being raging assholes?

Ronald Reagan
Not only was Ronnie Reag the ultimate buzzkill, he was also supes homophobic. Reagan started the War on Drugs, which, for the record, continues to be ineffective and perpetuates institutionalized racism. As if being Lord of the Narcs wasn't enough, he also straight up ignored the AIDs crisis, and outwardly opposed the gay rights movement. Boo!

Richard Nixon
And the runner up is…Lil' Dick Nix. He's most famous for the colossal fuck up that was Watergate. But he also lied about the Vietnam War, which was apparently a trend amongst presidents. He ran his campaign as an opponent of the Vietnam War, but he needed the war to continue in order for his strategy to work. So, he stalled peace talks in Vietnam, all so he could win the election. Wow, that is some shady BS.

Donald Trump
And the winner is… the Fuck-Boy-In-Chief himself. Honestly, it wasn't even close. This asshole causes drama on Twitter, is petty AF, and has been accused of sexually harassing/assaulting multiple women. Congrats Donnie, you're the best at being the literal worst.

Honorary Non Fuck Boy: Obama
To cleanse your palate, we'd like to present you with the ultimate anti-fuckboy, Barack Obama. He respects women, is casually BFFs with Beyoncé and Jay-Z, and he's fine as hell. Oh, Barry. Sigh. Miss you, love you, mean it.

Heads up, you need to keep up with the news. It's not cute anymore. That's why we've created a 5x weekly newsletter called The 'Sup that will explain all the news of the week in a hilarious af way. Because if we weren't laughing, we'd be crying. Sign up for The 'Sup now!
A Definitive Ranking Of The Betchiest LaCroix Flavors
In the past few years, LaCroix has gone from something I'd only vaguely heard of before to literally taking over the world. Betches have ridded their fridges of Diet Cokes (JK not really) and flavorless flat water (God forbid) and replaced them with brightly colored cans of effervescent deliciousness. The good news? All LaCroix is pretty fucking betchy. They're calorie-, sugar-, gluten-, sodium-, anything bad for you-free so they're not going to make you fat like other sodas. They make amazing mixers. And who doesn't love bubbles? The bad news is that all flavors are NOT created equal. But that's what you have us for.
So we bring you: a definitive ranking of the betchiest LaCroix. Two things before diving into this: 1) There are a million fucking flavors so they're not ALL on here. 2) If you disagree with our ranking, that's fine. If it really upsets you, however, you need to relax and either pretend this list never happened, or make a life change and send us a box of LaCroix as a thank you. Preferably option 2.
10. Cran-Raspberry
Does anyone even drink this? Out of all of the flavors, this one is the fakest tasting and it's just not good. If you go to someone's house and they offer you a LaCroix then whip out this bad boy, it's time to go home and reevaluate the friendship.

9. Peach Pear
It's not necessarily bad—if I'm being perfectly honest, I think it's pretty good. I'm a Southern betch though, so anything peach is my shit. It's just that it tastes SO MUCH. It's like a transition drug for people trying to break into the world of sparkling water except they just can't give up their sugary soda ways. I feel like Peach Pear people probs keep a secret stash of Mountain Dew in case of emergencies.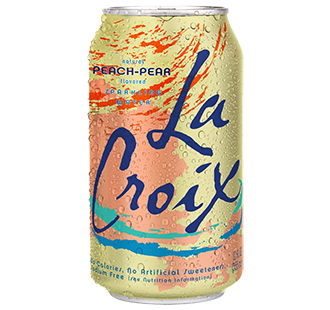 8. Coconut
The problem here is the way it smells. I literally crack open a can and start gagging because it's like cheap tanning oil and when I think about drinking it, I want to vomit. The only excuse for drinking this one is that it's a skinny option for a tropical mixer, but like, can't you just use coconut rum?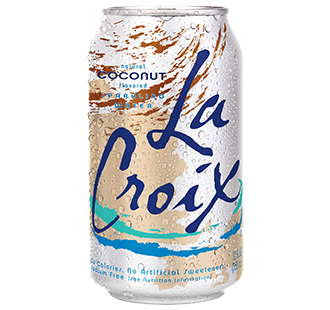 7. Pure
The OG LaCroix is a little boring because it has no flavor whatsoever, but I can definitely appreciate people who are hardcore enough to drink plain sparkling water. Best part about this one is you can throw it in any drink you want and it won't fuck up the taste, just make it a little bubbly.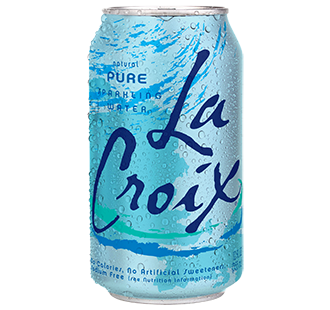 6. Piña Fraise
Ah. The first one from LaCroix's Cúrate (it's pronounced coo-rah-tay, btw). I feel like some people are gonna hate on these and be Team Original, but idc because they're amazing. This one mixes pineapple and strawberry so it's a little on the sweet side for my taste, but it has a good bit of flavor without fucking punching you in the face. It says "I'm not quite a LaCroix pro, but I'm not a lame AF newb either."

5. Melón Pomelo
If you couldn't tell by the name, this is another of the Cúrate variety. It breaks into the top five because of its uncommon mix of fruits that actually works and isn't totally nasty (looking at you, Cran-Raspberry). It's like a mixologist handmade your sparkling water for you. I mean, who knew cantaloupe and grapefruit combined could be so damn tasty?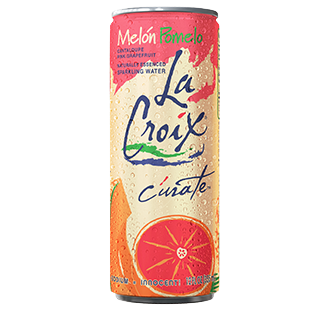 4. Cerise Limón
This one is literally like a calorie-free cherry limeade from Sonic. Well not quite, but close. The subtle flavors are usually the betchiest, but because it's all tart and no sweet, it doesn't taste as fake as some of the other flavor-heavy options. A vodka soda with a cerise limón instead of standard club is never a bad idea. But you can just say cherry lime so you don't sound like an asshole who's trying to speak Spanish.

3. Lemon/Lime
These two are tied because they're pretty much the fucking same. They're basically only liked by LaCroix snobs because they kind of taste like a fountain Sprite when it's running low on syrup. Tbh, these two are okay, but not my faves. The only reason they're up this high is because they're awesome mixers and go with pretty much any kind of alcohol.

2. Múre Pepino
Surprise! It's another member of the Cúrate fam and it is fucking incredible. The mix of blackberry and cucumber is like something you'd get at the spa. It's so damn refreshing and it's relatively unknown so you look betchy AF and slightly hipster, but not overtly, so when people go in your fridge and stumble across the lavender and lime cans. If you like crafty cocktails with herbs and shit, make this your new go-to.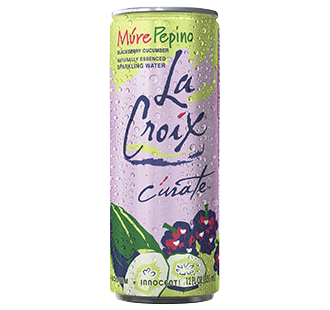 1. Pamplemousse
This should come as a surprise to no one. Pamplemousse (grapefruit, if you speak English) is an OG LaCroix and has managed to stay the betchiest. It has a little more taste than lime and lemon, but it's still super light and exclusive to veteran LaCroix drinkers. It's also one of the bubbliest which is always a good thing. Plus, the name is fancy AF. Long live the pamplemousse.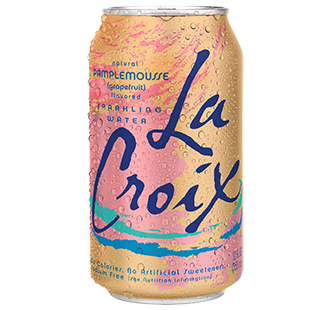 If You Have Sex, Will You Actually Get Chlamydia & Die? The 7 Most Common STDs & Their Treatments
If anything can immediately make you regret every time you've deigned to let someone take off your Lululemons, it's the phrase sexually transmitted disease. Honestly, just typing it is enough to make me want to pop a Xanax and wear a chastity belt until STD rates go down, which should be soon since apparently our generation isn't having any sex. Go figure.
But just because some millennials are going through a dry spell doesn't mean we all are, and that means STDs are an actual concern on top of all the other shit that comes with being half an adult. (Read: paying taxes scanning your W2 and emailing it to your accountant and showing up for work often enough to not get fired.) Terrifyingly, the CDC reported last fall that chlamydia, gonorrhea (aka the clap), and syphilis rates have all skyrocketed among 15- to 24-year-olds, and it's probably thanks to lack of education. I would say we should have paid better attention to health in high school, but everybody knows American sex ed is about as useful as a broken condom. Or one you put on wrong because you had shitty sex ed.
So what are your actual chances of getting chlamydia and dying? Here are the most common STDs in the U.S. to give you anxiety when you go to sleep tonight.
1. Human Papilloma Virus (HPV)
Because the world is a terrible place, the same kind of virus that gives you gross warts is also the most common STD. According to the CDC, HPV is so common nearly everybody gets it at some point in their lives, and there are approximately a bajillion different kinds. Most strains are symptomless, but sometimes they can start causing issues like genital warts and fucking cancer after a few years. *Cries* The problem is that by then, it's been so long and the disease is so common it's impossible to know which fuckboy is responsible so you can go strangle him in his sleep, but even if you caught that shit right away there isn't even a way to test for HPV in men. THANKS, PATRIARCHY.

The good news is HPV usually goes away on its own, so at least you're not stuck with it forever. Unless you get the kind that gives you cancer. You might even live in blissful ignorance, because doctors don't usually start testing for HPV until you're 30 anyway. So basically you got those three Gardasil shots when you were 15 and had a sore arm for a week for nothing, because you'll still probably get HPV but hopefully not the kind that gives you warts or cancer. This is your life; just accept it now.
2. Chlamydia
Chlamydia had its first 15 minutes of fame thanks to Mean Girls, and now it's back in the spotlight as the second most common STD in the U.S. AND the most commonly reported one. (HPV doesn't count because it's usually symptomless so it goes undetected a lot of the time—apologies for your impending anxiety attack.) It's especially common in young women between 20 and 24 years old, which is why so many of your sorority sisters had it at one point. 
Chlamydia is honestly not a big fucking deal, but it CAN give you pelvic inflammatory disease if you let it stick around too long, which is why you should listen to those billboards you see everywhere and get tested regularly. If you DO feel symptoms—which most people don't—it's mostly burning when you urinate and a weird discharge, so like, nothing too drastic. I've had yeast infections that were probably worse. Also, it's treatable with antibiotics, #bless. 

3. Trichomoniasis
WTF is some disease nobody's ever heard of doing so high on the list? Apparently, there were more than a million cases of trichomoniasis in 2013, and I would honestly like to know who these people are that are spreading and contracting this mystery disease. Anyway, like all these other diseases, this one's mostly symptomless, but it's caused by a protozoan parasite which sounds like the beginning of a horror movie. If you start showing symptoms, it's mostly itching, discharge, and maybe a funny smell. So basically go to the doctor next time stuff is weird downstairs because there might be a parasite swimming around. Casual. But before you call Amy Adams (that was the plot of Arrival, right?), according to WebMD aka the official source of 99% of my anxiety attacks, 9 out of 10 cases of trichowhatever are cured by a single round of antibiotics. Fab.
4. Gonorrhea
There's no justice in the world: Of the 800,000 new cases of gonorrhea each year, women are more likely to report it than men. Is that just because we're like, actually responsible and proactive about our sexual health? That's my personal working theory. Anyway. The good/bad news is that the symptoms are—shocker—discharge and burning when you pee for women, and we usually don't have any issues at all. So like, if you think you have a UTI/yeast infection combo, don't buy a bunch of Monistat and cranberry pills at CVS and go to the doctor to be sure. Dudes, on the other hand, are way more likely to have symptoms like painful urination and swollen balls. I'm not taking joy in their pain, but I'm also not not taking joy in their pain…

Gonorrhea is supposedly treatable with antibiotics, but apparently it's becoming harder to treat because it's becoming resistant to the usual medicine. So I think it's fair to say that gonorrhea will be what kills us all. Not ISIS. Not nuclear war. The fucking clap. Start stocking your bunkers now.
5. Herpes
Thank the fucking Lord herpes is number five on the list, because it's literally untreatable. But you didn't need me to tell you that since it's probably already the source of most of your nightmares. ICYMI, genital herpes is basically cold sores for your vagine—except usually more painful and unpleasant. You know the drill by now, it's usually symptomless, but if you have symptoms, it's bad news bears. First, you get blisters, then they burst and leave super sores. Then you may have to deal with outbreaks for the rest of your life and worrying if anyone will ever have sex with you again and how soon you should tell the guy you're seeing that you have herpes and is the first date too soon and do you have to sign up for one of those herpes dating sites and does anyone have a paper bag I can hyperventilate into? And it's all because some dick (pun fucking intended—and that one too, wow I'm so meta) gave you herpes. I am not a lawyer but I think this is one of those cases where "justifiable homicide" would apply.
6. Syphilis
Only about 50,000 people get syphilis every year because this isn't the 1700s anymore, but it's scary enough that it still bears mentioning. There are four stages: first it shows up as a painless sore, then it's a rash, then it goes away. Most people with syphilis are happily stuck in the third stage, but sometimes it keeps developing into a fourth stage where you go blind and die horribly, or, the bacteria goes to your brain and eats holes in it like Swiss cheese and you end up going poastal and killing four children and ending up on death row for murder. I saw that in an episode of SVU one time, so it's 100% factual.

7. HIV
I'm not a soulless monster, so even I will refrain from making fun of HIV. That shit kills people. I'll just leave you with a reminder that there are still about 40,000 new diagnoses in the U.S. every year, so when some health organization offers to test you for free, take them up on it. Also like, stay away from intravenous drugs. For many reasons.

I'm not your mom, but don't be an idiot or you might get syphilis and die.