5 Lipstick Trends You Need To Try For Valentine's Day
There's like, nothing lipstick can't fix. Too lazy to put on a full face? Just lather on lipstick. Reminding a fuckboy of the fucking queen you are? Swipe the sexiest nude shade on. Need to mask controversial lip fillers? Start a lipstick line. I'm just saying, the limit for our obsession with lipsticks does not exist for many good reasons. Some of which our parents can't understand when we blow half of our rent money at Sephora, but it's totally justifiable. With the pregame to Singles Awareness Day Valentine's Day tomorrow, it's basically a big af deal to make your lips look on point. Whether your plans include a makeout sesh or taking numerous bottles of wine to the face, here are the lipstick trends you need to try just in time for V-Day.

1. Barely There Pink Nudes
This is clearly one of a few ongoing lipstick trends that's about as timeless as your go-to red lip. They're def perfect if you're not even that into lipsticks to begin with, but still want to add some color to your face. Plus, they're clearly a life-saving backup when you get hit with the "send nudes" text. What? He didn't specify. Find a shade that's glossy and rosy if you're looking pale af this winter or opt for one that's more on the coral side you already have a bronze glow.

KKW Crème Liquid Lipstick Collection
2. Rose Gold Shimmer
Sure, rose gold is about as overplayed as Cardi B, thanks to our iPhones and Michael Kors watches, but we're making a metallic twist on the old school trend. #TBT to the days we'd apply like, dozens of layers of glitter Lip Smackers. (I'm cringing just thinking about it, tbh.) This year, layer a rose gold shimmer shade if you're feeling bougie, or keep a tube in your crossbody for nights you want to keep your look minimal.


Kevyn Aucoin Molten Liquid Lipstick in Rose Gold Metallic Finish
3. The Color Of Your Soul
As if our inner 90s grunge spirits weren't enough, now we can freely wear a betch's true fave color on our lips. I'm assuming that we're both on the same page when I say the color I'm speaking of is fucking black. DUH. It's a bold move, but is it even really that bold if we're probs doing worse things on a Saturday night after 2am? Hardly. To ease yourself into this one, start with a vampy shade like this one.
4. Clear Gloss
Because if it's not black, then I don't want it. A clear gloss is definitely an essential to buy, just to like, spend more money on something you don't necessarily want, but will end up needing. Leave it to none other than Glossier to give us the best no-bullshit high-shine gloss without glitter or stickiness,

Glossier Clear Lip Gloss
5. Bright Colors Because We're Extra AF
Out with the old lame shades, and in with the new bright hues. Although we're still (very unfortunately) suffering through this depressing winter, we can prep for day drinking seasons warmer weather by adding bold bright shades to your look. Come spring, you'll already be rocking one of the biggest trends of the year.


MAC Cosmetics Lipstick in All Fired Up
Images: ian dooley / Unsplash; Giphy (1) KKW Beauty (1); Sephora (1); Ulta (1); Glossier (1); Nordstrom (1)
The 5 Lip Colors You Need For Your Winter Instagrams
Winter is upon us, and I've been ready and waiting for this shit since that time during Labor Day Weekend when I blacked out in a star spangled bikini and woke up wanting to banish myself to Canada for my actions. So, yeah, I'm pretty fucking ready for winter. Not just because it gives me an excuse to do nothing and see no one live my best life with my Netflix account, but also because I can finally break out my winter lip color, which is v similar to my spring, summer, and fall lip color, but I get less shit for wearing it. And, trust me, if I'm choosing to leave my house in the dead of winter it's because my bff forced me off the couch at gunpoint I have a damn good reason, and you best believe I will be armed with the appropriate lip wear. So, anyways, let's talk winter lip colors, k?
1. It's All About The Nudes

Nude lips are always in, but for this winter, try a more sophisticated pinkish-brown off-nude to elevate your winter look. These nudes look moodier than your basic nude lip, which is perfect because I am always striving to be the moodiest bitch in NYC. We suggest buying Josie Maran Argan Love Your Lips Hydrating Lipstick. Not only is the shade to die for, but the people at Josie Maran should be using their talents at NASA because this shit is fucking groundbreaking. The outer shell of the lipstick is made with moisturizing argan oil, while the inner shell is made with highly pigmented color so your color will stay locked into place without peeling off halfway through happy hour. It's a Christmas miracle.
2. Bold Red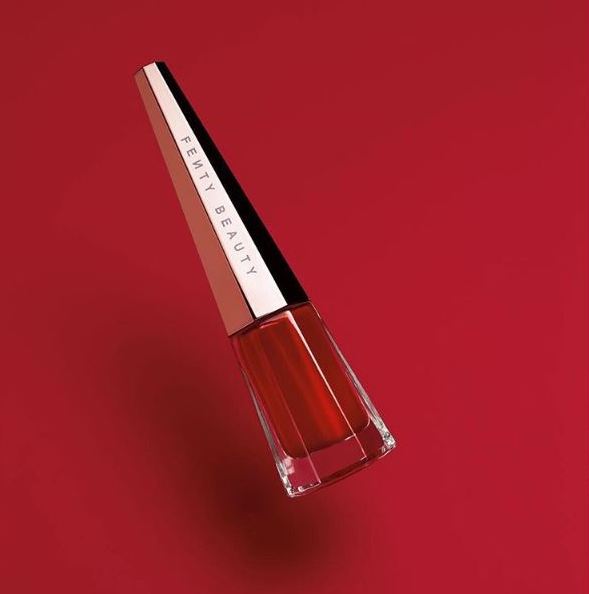 Bold red lips for Christmas? Groundbreaking. So, FINE, it's not original, but it's timeless and classy and don't pretend like you won't be puckering up the second December 1 hits. And prepare to lose your fucking mind because this just in: Rihanna is releasing a liquid lip paint in the shade, you guessed it, bold red Stunna, like, really fucking soon. Like, cancel-your-Thanksgiving-plans-because-it-drops-on-November-23rd soon. We already told you how obsessed we are with her Fenty lip gloss, which I was fully prepared to hate because I retired all lip glosses with my Juicy Couture track suit years ago, but now use religiously. Similar to how her lip gloss works for all skin tones (which I am still convinced is witchcraft tbh) so too will her red lip shade. Regardless of if it complements my skin tone or not I will be buying it to feel closer to Rihanna, and you should too.
3. Forbidden Fruits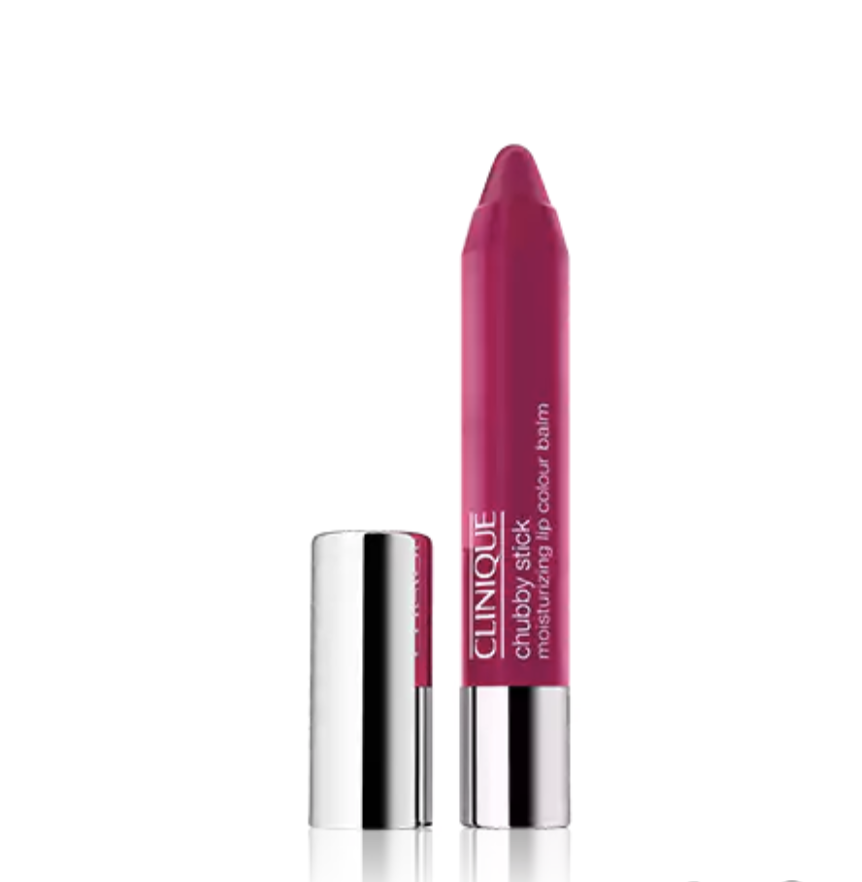 Berry lips were literally everywhere during fashion week, and we're actually not mad about it. These hues are flattering on everyone AND they scream winter-chic. We suggest trying the Clinique Chubby Stick in Pudgy Peony, which if you can excuse the name (seriously v sorry I used the word "chubby" and "stick" before noon on a Monday), it's actually amazing to use. The berry balm is v moisturizing and it gives your lips more of a berry tint instead of full-on color so you'll look more chic and less extra.
4. Crimson Hues

If you're trying to be sort of different and original but not too different and original (think Ariel Winter channeling Kylie Jenner in a thirst trap Insta) then crimson hues are about to be your go-to lip color this winter. Brick-red hues, like Nars Semi Matte Lipstick in VIP Red, are about to be all over the brunch scene soon—I'm calling it right now. Nars' semi-matte formula is made with Vitamin E to make it long-lasting AF and keep the color locked into place no matter how many mimosas you chug. Plus your lips are left looking velvety and full-bodied with a sheer finish that will look great on your after-brunch Snapchat story.
5. Vampy AF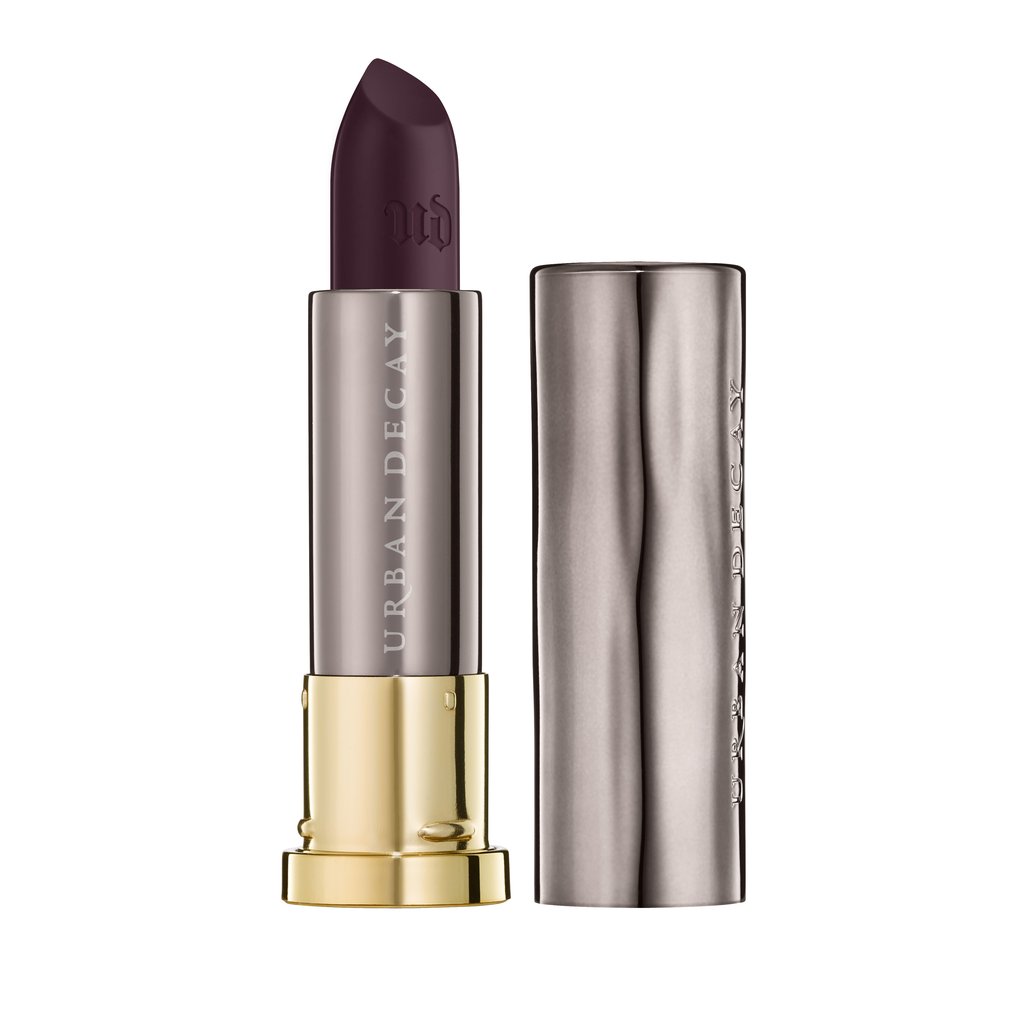 Let me be clear: I don't need any one season to tell me when and where it's appropriate to don dark, vampy lip colors, because in my opinion the time and place for that is literally always. Even if that time and place is my couch at 5pm on a Sunday. Just saying. One of our favs vampy lip colors is Urban Decay in Blackmail, and that's not just because I feel personally connected to the name. Well, at least not the only reason. This highly pigmented lip color goes on as a matte and stays on for hours. And by hours, I mean it can outlast you between the hours of 11pm-4am. You're welcome.