Summer Beauty Products That Won't Sweat Right Off
Betches may receive a portion of revenue if you click a link and purchase a product or service. The links are independently placed and do not influence editorial content.
Summer is officially here, which means the temperatures are rising and your makeup is starting to melt off by noon. We all know the feeling when you want to throw out the thick shit and swap in some newer, lighter summertime alternatives. I feel like there are some people out there that can get away with no makeup but, *speaking for myself*, that's not everyone. So we've rounded up all the best summer beauty products that will give you that effortless, no-makeup-but-I'm-still-wearing-makeup look.
Face & Skin
Two words: Sweat. Resistant. Estée Lauder has been in the beauty business for longer than many of us have been alive, and they've really hit the nail on the head with this one. With a weightless feel and over 25 shades, your skin will glow all day long.

Double Wear Sheer Long-Wear Foundation
For those of us who tend to get a bit oilier in the summer (*cough* me *cough*) a powder foundation can keep you shine-free for a lot longer than some liquid products. Bonus points: there's a built-in primer.

Camo Pressed Powder Foundation

e.l.f.
This concealer is honestly everything you needed and more. It's a concealer, eye cream, and spot treatment all in one little tube. Less time layering products = more time day drinking on rooftops.
I know some of you are thinking, "Setting spray, really? Isn't it just overpriced water?" But I promise you this product is worth every penny. It's smudge-proof and transfer-resistant for up to 16 hours and perfect for those late summer nights.

All Nighter Setting Spray

Urban Decay
Merit's cult-favorite complexion stick is not a foundation or concealer, but it also kind of is? Offering breathable and buildable coverage, this lightweight product can also serve as a contour. I mean, what can't it do?

The Minimalist Perfecting Complexion Stick

Merit Cosmetics
Eyes
This base layer provides an incredible blank, crease-free (& vegan!) canvas for all the fun beauty trends you'll want to try this summer. If you're feeling brave enough to try them, that is. I heard blue eyeshadow is coming back and idk how to feel about it.

Eyeshadow Primer Potion

Urban Decay
Okay, this is definitely a cult favorite of mine. With its smudge-proof formula and shimmery pigments, this stuff is perfect for the golden-hour-every-hour vibe you're hoping to give off.

Long-Wear Cream Eyeshadow Stick

Bobbi Brown
Am I the only one whose eyebrows sweat? I didn't think so. Enter: this Brow Sculpt Shape and Hold Gel by REFY. Whether you want your brows to have that feathery effect or you simply want to make sure they stay in place, this wax/gel hybrid will work wonders.

Brow Sculpt Shape and Hold Gel

Refy
Talk about natural—the first ingredient listed in this mascara is water. It's vegan, cruelty-free, and makes people around you ask, "Are those your real eyelashes?" It's buildable so you can take it from day to night and the only thing that's flaking is you canceling plans.
Cheeks
For those of us who are locked in an office 24/7, it's still possible to look sun-kissed without going in the sun. This easy-to-blend formula is perfect for both the bronzing expert and the cosmetic newbie.
This cream-to-powder formula has a natural, yet visible shimmer to it. Highlight for the perfect dewy (not sweaty) look that won't budge. Also, it's Rihanna… Enough said.

Match Stix Shimmer Skinstick

Fenty Beauty
This blush boasts a 12-hour wear, and I can promise it lives up to the hype. Made with Amazonian clay, this blush glides on seamlessly and provides a true blush, not a fake flush.

Amazonian Clay 12 Hour Blush

Tarte
Lips
There's quite literally nothing worse than thick, sticky lip gloss in the heat. This Wet Lip Oil is the perfect balance of treatment and color. It's light, hydrating, and sheer for a perfect kiss of color.

Wet Lip Oil Plumping Treatment Gloss

Kosas
A lip stain is the ultimate summer lip product—it gives your lips natural color while staying in place virtually all day long. This best-selling cream lip stain is transfer-proof and full coverage—perfect for sweat-filled days or nights.

Cream Lip Stain Liquid Lipstick

Sephora Collection
If you are really going for that "no makeup" makeup look, a balm is perfect for you. This Vanilla Lip Butter Balm smells incredible and can even double up as an overnight lip mask. Great for the beach or bed—my two favorite places.

Vanilla Lip Butter Balm

Summer Fridays
Image: Martin Pisotti /Deathtothestockphoto.com
The Top Beauty Looks You Need to Try for Spring 2020
Presented by Ulta Beauty
Spring means relief from ice, cold, snow, etc. Unless you live in LA, where weather is just a myth, and then spring just means new trends are upon us! No matter where you live or what your current level of skill is at applying makeup, you can try (and pull off) these spring beauty trends. And even better is that on March 15 (technically still winter for you people on the East Coast), Ulta Beauty is starting their 21 Days of Beauty event, just in time for you to put all these trends to use. The event features daily beauty steals, offering 50% off top makeup and skincare products for one day only. That means you can't do your indecisive "add to cart and let it sit there collecting dust of a week" thing. If you want to take advantage of the amazing deals Ulta Beauty is offering, you have to act fast. If you want to be the most on top of the spring beauty trends this season, here's what looks to try, and which products will help you achieve the looks.
Glassy But Classy

Since everything we loved in middle school is back in, glossy lips are back, but this time we're elevating the look and doing it in a glassy, smooth way (aka no hair stuck in your lip gloss). To try this look out yourself (and make your 7th grade self super jealous), grab a Kylie Cosmetics High Gloss (an Ulta Beauty exclusive) that's on sale on 3/28, or the Buxom Full On Plumping Lip Cream on 4/2. The key is hydration, not lip superglue, this time around. You can just swipe it on and go!


Buxom Full-On Plumping Lip Cream
Speaking of hydrating, this also applies to your skin. We want to look fresh-faced and glassy instead of the super matte looks we've done for the last 10 years. I'm extremely oily, so THANK GOD, my time has come! But even with my oily skin, serums somehow keep my natural oil under control and give me a glow, as opposed to my natural look which is "greasy pizza". For life-changing serums, the Mario Badescu Vitamin C Serum is on sale on 3/15 and  the Peach & Lily Glass Skin Serum is on sale exclusively at Ulta Beauty 4/4. Serums are so easy—you just put them on after washing your face but under moisturizers or sunscreens. They make such a difference in your skin's texture, trust me. 


Make People Think You Got Microblading & Eyelash Extensions

Lashes are always in, but this season,  it's more important than ever to have them big and bold. If you're into falsies, select lashes go on sale on 3/19. Otherwise, a couple swipes of Tarte Maneater Mascara on 4/4 (also exclusive to Ulta Beauty), or Benefit Badgal Bang Mascara on 3/20 will finish off your look. 

Benefit Badgal Bang Mascara

But since your eyes are the window to your soul or whatever (wouldn't know, I've been told I don't have a soul), we can't stop at lashes, and have to give brows some love too. Is there ANYTHING more important than brows right now? The answer is no. And since the razor-thin brows have been out since we all graduated high school, we can grow out our brows but still keep them neat and well-groomed. If you have sparse brows from the days of overplucking, pick up the Anastasia Beverly Hills Brow Wiz pencil on 3/15. If you need to keep unruly brows tamed down, try the Benefit Gimme Brow eyebrow gel on 4/4.

Anastasia Beverly Hills Brow Wiz pencil

Benefit Gimme Brow eyebrow gel

Bold, Bright Eyes

The best part of spring is how everyone puts away their dark wardrobe in favor of fun, bright colors. Well, now we're doing that with our makeup colors too. Instead of going dark with your going-out looks, neon is now the way to play. You can do bright eyeshadows (select Lime Crime palettes on sale on 3/24), or lips (select Kylie Cosmetics lipsticks and glosses on 3/28), but unless you're a very skilled colorist or makeup artist, you probably should not do both at the same time. Think super hot pink lipstick or a bright blue eyeshadow (but not both, lest you look like a clown). Neon is a super fun and modern way to change your look and really easy to pull off well through summer.
Finish off your fun neon eyeshadow with a bold liner that's a little easier to apply than the traditional cat-eye. Apply it along your top eyelashes and flick it out towards the ends to imply longer lashes. You still get the drama, but it doesn't take quite the same level of hand-eye coordination. My holy grail favorite eyeliner of all time is Stila Stay All Day Eyeliner, which you can buy on sale on 3/26, or IT Cosmetics Superhero Eyeliner on 3/27.


IT Cosmetics Superhero Eyeliner
You guys are SO WELCOME for all the savings you're about to get from Ulta Beauty. Get your credit card ready, because you do not want to miss the 21 Days of Beauty event before it ends on April 4th. Now is the time to spring clean all your old, out-of-style makeup and start fresh with this amazing sale. 
Images: Ulta Beauty
We Asked A Plastic Surgeon Our Top Questions About Facial Procedures
It's 2019, so we're not going to pretend anymore that getting plastic surgery is some kind of weird taboo that women do in dark rooms on their 40th birthday. Embracing the chance to change something on your body that you feel insecure or uncomfortable with is f*cking awesome, and stigmas are not. And if you're going to do something, it's better to have all the information than to go in blind because you were too embarrassed to do research and end up with a botched procedure, right? Right. That's why we chatted with Dr. Gary Linkov, a Facial Plastic Surgeon from New York to answer all your questions about preventative, non-surgical, and surgical facial procedures.
Which Facial Procedures Are Most Popular?
Nonsurgical: Botox, Filler, Chemical Peel
Surgical: Rhinoplasty (nose job), facelift, blepharoplasty (eyelid surgery), and lip lifts are growing in popularity
When Should You Start Non-Surgical Preventative Treatments?

Although rumours and Instagram ads may suggest otherwise, Dr. Linkov believes that the only truly preventative strategy is botox. He's had clients who start as young as their early 20s, ranging to about late 20s to early 30s. So if you're still a child and scared of needles like me, there's no need to panic. You can still prevent those wrinkles in due time.
How Do You Know If You're Overdoing It?
It's not hard to spot an overkill face (we're looking at you, Tori Spelling), but when you're in the heat of it, how do you know if you've gone overboard? Dr. Linkov says that with Botox, you're too far once you've lost the ability to show emotions through facial expressions and have difficulty animating your face. This low-key sounds like a really good thing that I'd 100% be down for, but it doesn't look so cute.
In terms of filler, you want to avoid anything that looks disproportionate to the rest of your face. Like, you can legitimately pick anyone from the cast of Real Housewives of Beverly Hills and go as far in the opposite direction as possible. The facial procedures are meant to enhance what is already there, not build cheeks from silicone. For lips specifically, you want to avoid an anterior projection that is unnatural, aka you don't want to look like you're making the duck face all the time (unless that's your strategy, then go for it).   
How Do You Fix Botched Work?

In his line of work, Dr. Linkov has seen plenty of botched faces. He says the most common type of corrections he performs for non-surgical procedures has to do with too much filler being injected or filler being injected in the wrong place. In that case, he needs to dissolve all the filler and start from scratch.
For surgical facial procedures, rhinoplasty is often one that needs correction. Sometimes too much cartilage is removed during the initial surgery, causing the nose to lose shape or sink in. Or Maybe Becca from Long Island got her nose job the summer before college and did way too much coke so now the bridge of her nose is collapsing. But like who really knows, we all started with a deviated septum anyway, right?
How Do Patients Decide The Best Course Of Treatment?
A lot of what Dr. Linkov spends his time doing is actually talking to patients and truly understanding their concerns. He likes to get a background on what procedures they've done prior to coming to see him, as well as their tolerance for various intensities of treatments. It's also vital that Dr. Linkov has time to properly analyze a client's face to choose the right method of approach. The bottom line is your surgeon should work with you, not for you, to help determine the best way to achieve what you're looking for.   
When Is The Best Time To Get A Facelift?
Dr. Linkov suggests getting a facelift once the jowls start to show *shivers* and there is some heaviness forming in the neck. Usually, this happens in the mid to late 40s for most women, but it can be later for some lucky betches. The trick, he says, is to do the facelift while the underlying muscle still has good integrity and strength. If you try to get a lift too late, the muscle will have already thinned out and will not support a transformative lift.
Do Facial Gyms Help Wrinkle Prevention?

So apparently taking a spa day to have someone smack your face doesn't count as going to the gym. Shame. Dr. Linkov says there is very little data to show that facial gyms and wrinkle-prevention exercises actually do anything. In fact, strengthening muscles may even promote wrinkles, since wrinkles are from the activity of the skin's underlying musculature. It's fine, you tried.
Who Would Preventative Treatments NOT Be Beneficial For?
If you have limited wrinkles (even when you smile or do a double chin or whatever weird sh*t Snapchat prompts you to do) you don't actually need preventative botox. Lucky. Fillers, on the other hand, are never really 100% preventative, according to Dr. Linkov, so no one should be trying that out before they want to commit to it.   
How Do You Choose A Location And Person?

While these procedures can be pricey, there's no benefit in trying to cut costs. Dr. Linkov says a lot of people often hunt for the best price per unit of Botox or syringe of filler, but those are also the faces that get botched and have to end up paying more for corrections in the future. Dr. Linkov instead strongly recommends picking a doctor by their experience to treat the face and maintain safety as their top priority. Some treatments can have side effects that range from mild to more severe, so having someone who knows what they're doing and can do it well is very important. He also suggests that you make sure your injector has the appropriate antidotes, such as hyaluronidase for fillers, and to ask what type of filler is being injected.
What Are Typical Price Points For These Procedures?
Botox: Anywhere from $10-25 per unit or $200-500 per area
Filler: $500-1000 per syringe
Chemical Peel: $200-300 per treatment
Rhinoplasty: $9000-15,000+
Facelift: $10,000-20,000+
Is There Any Downtime?
Botox: Rarely any downtime
Filler: Can have bruising or swelling for up to two weeks, but usually one to two days of downtime
Chemical Peel: Depends on the intensity of the peel, but about one week
Rhinoplasty, Facelift, Liplift: One to two weeks of downtime
What Are The Side Effects?
Botox: Paralysis of neighboring muscles, bruising (rarer)
Filler: Bruising, swelling, vascular occlusion (including skin changes, or in rare cases, blindness)
Chemical Peel: Scarring, skin pigmentation changes
Rhinoplasty: Swelling, bruising, breathing issues, cosmetic deformities
Facelift: Scarring, bleeding, facial nerve damage
Liplift: Scarring
If you want to learn more about Dr. Linkov and the procedures he specializes in, feel free to check out his website. To keep up with his daily surgical antics you can follow him on Instagram.
Images: Giphy (2) 
I've Tried Every Lip Plumping Product Short Of Fillers—Here's What Works & What Doesn't
Not to be one of those people who claims to have liked a song before everyone else did, but I was into big lips before self-made billionaire, Kylie Jenner, came along and made it a "thing." No, but seriously…I started the trend. I've always had small lips, in fact, in seventh grade, this boy told everyone he had a crush on me, and that his favorite thing about me was my small lips. And that's probably the meanest thing anyone has ever said to me. Given my obsession with big lips, I've tried everything on the market besides actually getting fillers. Look, I want them badly, but I'm also scared my dad may disown me if he knew I got them done. That being said, I've tried everything from lip liners, to plumpers, to dermarolling, to try to enhance my naturally small lips. So, in my continued efforts to always help you guys out, here are my findings of lip plumping products that work—and the ones that don't.

Sooo this one is probably my favorite product for immediate results. Like, if you're going out that night, and want some more bodacious and supple lips, this is the product to use. Although, disclaimer, put it on at least two hours before you're planning to see people. It not only enhances your lips with plump and color, it also reddens the skin around your lips, which isn't a great look. But, if you do it as the first step in your getting ready routine, you should be good to go by the time you're ready to face the world! And by "world" I mean the bartender you're trying to schmooze for free drinks that night. 

This is another great option for immediate results, because it's a pulsating device designed to stimulate collagen production. However, it's time-consuming and tedious. When I say time-consuming, I mean it takes like, five minutes. But I have places to go and people to meet! That's a lie, I've cancelled all my plans for the weekend so I'm just sitting around watching Netflix and stuffing my face, but STILL. I prefer to use the aforementioned lip serum for immediate results because it requires no effort and is almost half the price. I'm not lazy, I just work smarter, not harder, baby!!!!!

This product is overall geared for long-term results. Which, like all things that require time and dedication, this product's efficacy requires diligence and patience… which aren't exactly my strong suits. Although, I was very dedicated to using it as instructed for like, a week, and didn't really feel I could see a difference. Now, I still keep this product in my arsenal and use it nightly because it's definitely hydrating and makes my lips look younger. (Whatever that means?) It primarily uses hyaluronic acid to directly fill and plump, and given how trendy hyaluronic acid is right now, I got to believe it's doing something. Maybe it's a placebo effect, maybe it works. I guess you can spend $129 and decide for yourself.

This is another lip-plumping product I had high hopes for and was certainly disappointed. It comes in the form of a gloss, and the instructions say to apply it and then let it sit for 2-3 mins before putting any other lip products on top. This didn't really work because of the fact that the gloss itself is so sticky. So when I went to go over line my lips post-gloss, it became a sticky mess. I realistically had to let it sit for 20 minutes before being able to even attempt to put any color on them. If you want to try this product, I suggest ordering one that's already colored, so you don't have to worry about having to add the color on top.

This is another product that's more about the long-term effect. It will provide minimal immediate results, but it's more so about the end game with this one. Over time, it claims to stimulate collagen production in your lips. To ensure the best results, use a hydrating lip plumping product (such as Fillerina) before and after dermarolling your lips. Apparently, you're not actually supposed to dermaroll yourself these days, but I've been doing it for years and haven't had a problem. Just make sure you don't push too hard and that you keep the roller clean and disinfected. But then again, I'm no dermatologist here, so take whatever I say with a grain of salt. You see how much I'm spending on these products, I can't afford a lawsuit on my hands.

This one is made by the company that creates Botox and Juvederm, so I had very high hopes for it. But then again, if I think about it more analytically and put my useless college education to the test, why would they make a product that actually works that well? If they did that, people would stop paying for their more expensive products to actually get their lips done. Well, as logic would suggest, this product was pretty much a flop. So if you're going to buy one of their products, might as well just go pay for their fillers instead.

This was another product that felt way too thick for everyday use. Dr. Lancer like, knows his sh*t, but he's got to fix the consistency of this product. Because I trust Dr. Lancer, (I mean he is a legit doctor right???) I keep trying to make this product work. Oh, and also because I paid $42 for it so like, got to get my money's worth! But honestly, I always find myself avoiding it when I reach into my purse, because it's really just too thick.
Obviously, these lip plumping products aren't cheap, so hopefully this article at least helps you narrow down which ones are worth trying. And don't you worry! Just like Tristan Thompson won't ever stop being a cheating sleaze-bag, I will never stop searching for the ultimate lip enhancing product for us small-lipped gals everywhere! And, unlike Khloé in the whole Tristan-Jordyn scandal, you guys will obviously be the first people I tell when I do find it.
Images: @aiony / Unsplash; NIOD; Dermstore (4); City Beauty; Sephora
Betches may receive a portion of revenue if you click a link and purchase a product or service. The links are independently placed and do not influence editorial content.
Lip Balms That Are Drying Out Your Lips & The Ones You Should Use Instead
No one likes crusty lips. They aren't attractive, make you look like you ate sand for breakfast, and can cause your lips to bleed—making everyone you run into question whether or not a vampire kid. It's true. The bleeding, dryness, and generally chapped appearance that you're struggling with is actually the fault of many of the ingredients present in some lip balm, making a bad situation worse. According to Style Caster and dermatologist Leslie Baumann, MD, "Lip balms with humectants such as hyaluronic acid and glycerin make lips worse … these ingredients pull moisture out of the skin, especially in a dry environment, and then the water evaporates away." But before you throw away everything with a humectant, Baumann goes on to say that as long as the product has occlusive ingredients like shea butter, beeswax, and some oils, you'll be fine. Those ingredients help hold water, so the two things can work together.
Here are the best and worst lip balms for you as we (barely) trek into spring.
The Best Lip Balms
Are you bougie enough to wear gold flecked lip balm? Duh. Allure awarded this brand with a Best of Beauty stamp for 2017 thanks to its high content of vitamins, fatty acids (amazing for your lips), and hydration powers.

It can be used for eczema, which proves it's perfect for calming down the dry, chapped, and cracked lips that have come to be our go-to accessory this winter. It isn't fancy, tinted, it comes in a cute tube—which makes it super legit in our book, and NY Mag's, apparently, too. Don't worry, it's great for sensitive skin.

Tinted, minty, and used by our favorite weirdos, the Olsen twins, Smith's Rosebud Salve is amazing because it can be used ANYWHERE your face is chapped. It also has a super slight tint—perfect for rubbing into lips and cheeks for a nice, subtle glow. NY Mag, HuffPost, and Total Beauty can't all be wrong.

Allure loves it, The Fashion Spot loves it, HuffPost loves it, so you should, too. With a combo of shea butter, vitamin E, AND sunscreen, you definitely need to start using this lip balm. It goes on a super smooth, and actually heals your lips as opposed to just coating them in weird chemicals.

This tinted and slightly shiny balm is listed on several sites including The Fashion Spot, Style Caster, and BeautyEditor as a great chapped lip treatment. It does contain several of the no-no ingredients like fragrances and perfumes, but the high percentage of natural oils derived from apricot, grapeseed, and black currant helps to moisturize even the crustiest lips.

Sometimes you just need something simple that will get the job done. Even if you're not using the ~fancy~ new Vaseline lip tins that come in varieties like Aloe and Cocoa Butter, this product has been with you since day one. Probably literally—I bet you still have that 10 gallon tub of Vaseline you bought in 2008. Vaseline is the ultimate ride or die, and it's good for your lips, too.

The Worst
We're by no means saying don't, like, EVER use these three, but we're putting it out there that the internet says they aren't so great. So, like, buyer beware.
It isn't going to kill you, doesn't contain formaldehyde, and doesn't contain cut glass. According to The Cut, though, the reason it may be irritating or making your lips drier is due to the benzocaine (which many people are allergic to) and the salicylic acid (which you'll recognize from every acne product ever). The higher levels of menthol feel cool on your lips, but can actually dry them out further.

Sigh. Unfortunately for those of us who pick up packs of this classic and been-around-forever lip balm, Chapstick is likely making your lips worse. It kind of just sits on the top of your lips without actually healing it, causing you to constantly reapply. If you want a classic, plain, normal lip healer and helper, go for the Vaseline or Aquaphor.

HEAR ME OUT. I know we all love the little spherical shapes and pastel colors of these cutesy lip balms. But don't forget the lawsuit from January 2016, which alleged this product caused blistering, rashes, and other negative effects for one user.
The case was quickly settled, but by November there were at least 10 more class action suits which EOS also settled alleging the same blistering, rashes, and other not-cute side effects. You and I may use EOS with little to no issue, but it's worth mentioning that two lawsuits and a lot of people in the past few years have claimed something is up with these lip balms.

Images: RW Studios /Unsplash
7 Matte Lipsticks That Won't Dry Out Your Lips
Name something worse than a matte lipstick that makes your lips feel cracked out. Go ahead, I'll wait. Lipsticks are like, the very cornerstone of our tequila shot-taking, Hinge-messaging, blackout Snapchat-posting existence. We no longer use the sticks that we have to apply every other hour, so we use beauty's best invention: matte lipsticks. A lipstick that applies just as creamy, but dries smoothly and stays all fucking night, regardless of the ratchet shit we're doing. The downside? Finding a matte lipstick that doesn't make our lips look like the Sahara desert. That shit ain't cute. Just when you thought the impossible couldn't be done, here are 7 matte *and* moisturizing lipsticks that won't dry your lips out, for once and for all.
These are ideal if you're a busy betch who's always running late to get somewhere. So like, all of us. These apply like liquid, but dry a creamy matte that won't make your lips feel dry af. The formula actually stays on your lips, versus on your coffee cup or wine glass. The collection comes in a shit ton of colors, including this gorg pale nude.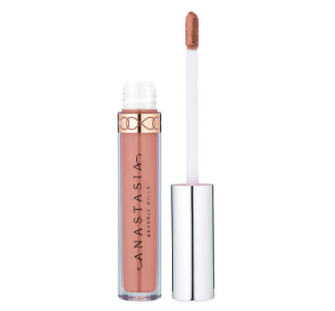 These liquid matte lipsticks offer full coverage so you won't have to apply more than one coat, and they last long enough to get you through a night of binge drinking. They're full of oils and vitamins so you have all the hydration you need to keep your lips from looking and feeling chapped. This limited-edition set comes in flirty reds, pinks, and purples (some with a bit of shimmer), to carry your look from daytime to 3am pizza.

This shit is so soft, you'll forget you're even wearing any lipstick at all. This big lipstick lasts you forever, and comes with a gel-like formula that feels both luscious and moisturizing without needing a Chapstick layer. You'll only need a small swipe for an intense color you'll get a ton of likes with.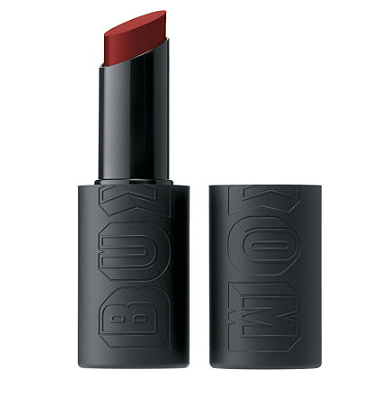 Honestly, this is def in my top 3 of best lipsticks of all time. This shit is the real deal when it comes to a decent matte that doesn't make my lips feel like a fucking mummy's mouth—a feeling I can confidently say I know, thanks to Kylie's drying-ass lipsticks. Their "thin film technology" is water- and oil-based, making the formula feel v lightweight and long-lasting. It's both streak- and smudge-free, definitely non-drying, and totally buildable if dramatic lips are your thing.

If there's one thing I need in life, it's a good lipstick that doesn't give me more stress than I need. Butter London's award-winning formula is praised for being lightweight, nourishing, and matte drying, but WAIT, THERE'S MORE. It ~also~ comes with an addictive champagne scent and some mood-boosting complex that quite literally gives you a rush of happiness after application. Fucking bless, I officially can die happy.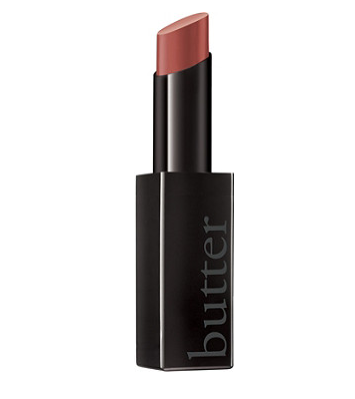 I honestly try to stay from anything over $30 (for most things in life, if we're being honest) because I'm a cheap bitch on the DL. However, I'm willing to make an exception on worthwhile things I definitely need, such as pricey gin and moisturizing matte lipsticks. While rationalizing my own purchase, Chanel's lipstick is def worth the splurge because the wide range of colors complement basically everyone's skin tone and keep your lips feeling moist and on-point for an entire day.

Whether your go-to is a plain Jane pink or sultry, vampy winter berry, these creamy matte lip paints def have it all. Although they're basically the same as your average matte lipstick, the lip paints are way more pigmented and liquefied to feel 10 times more velvety and intense, all while providing full coverage with an easy swipe of the wand. You won't even believe they're matte drying after seeing how long and how amazingly well they stay on for.

Betches may receive a portion of revenue if you click a link in this article and buy a product or service. The links are independently placed and do not influence editorial content.
8 Drugstore Lip Products That Are Better Than Kylie Jenner's Lip Kits
Nothing says more about my personality than a dark, vampy lip. I mean, do I own other lip colors? Yes. But do those other colors accurately describe my cold, dead heart? Fuckkk no. That's not to say that I don't buy a shit ton of lip products in every shade of the rainbow. I will buy anything that any celebrity only slightly endorses because I am a garbage human. And while I do love throwing my hard earned money at people who make millions of dollars by taking selfies for Instagram with, like, a bottle of Sugar Bear Hair somewhere in a very corner of the frame *cough* KYLIE *cough*, I also value being able to eat and afford rent. So for those of you who want to look good AND avoid living in a cardboard box, here are 8 lip products that are better than Kylie Lip Kits (a bold statement, I know).
BEST PLUMPING LIP PRODUCT
It's a hard world out there for a girl working with the lips she was born with. Take it from me, someone who is 100 percent silicone- and filler-free, and also someone who does not have Instagram sponsors lining up for me to pimp out their products. Coincidence? I don't fucking think so. So thank god for Soap & Glory's Sexy Mother Pucker Lip Gloss. We've repped this shit before but that's because it fucking works. I'm not saying using this product will give you an Instagram ad endorsement deal, but I'm also saying it won't give you an Instagram ad endorsement deal. Seriously. It won't. But it will make your lips rival somewhat resemble that of a Kardashian's and that's really all I ask for in this life.

BEST LONG LASTING LIPSTICK
There's not a lot that can outlast me when I'm blackout except maybe the texts I sent my ex last night. But Rimmel London's Provocalips 16 Hour Kiss Proof Lipcolor certainly gives me and my bad decision-making skills a run for my money. This shit could last through a nuclear bomb or, conversely, six vodka sodas, a drunken makeout session with the bro I matched with on Bumble, and an unattractive amount of Joe's Pizza. Give or take. What it won't outlast? A night in your bed. Expect to wake up with this shit all over your face but, hey, at least you have flawless lips in your Insta story.

BEST MATTE & LIP CREAM
NYX Soft Matte Lip Cream is the beauty product that I can only imagine keeps Kris Jenner up at night. Literally everyone is saying that this shit is just like Kylie's Lip Kits, but instead of risking your life at a pop-up shop or camping out in front of your laptop to spend the rest of your rent check on blue fucking lipstick that you will never ever wear, you can grab a tube of NYX for a cool $5.99 at any local CVS or Ulta or whatever. Idk if you can fake that kind of good publicity, Kris.

Seriously though, this product is winning at life and that's why it's the best matte and lip cream. It's got highly pigmented colors and a long-lasting finish, plus it glides on better than Demario sliding into Rachel's DMs. Sorry, Kylizzle, you may not want to cross sex tape off your list of potential business ventures just yet.

BEST LIP GLOSS
A few weeks ago someone was feeling v nostalgic at The W and gave Paris Hilton a voice to tell everyone that not only did she create the Kardashians but also literally everything we like wearing. According to Paris the '90s trend is officially over and the '00s are back in. So I guess I'll just go dig my Juicy tracksuit out of storage now. Can someone please tell the very condescending girl at Plato's Closet that this was never out of style to begin with?? But now that the '00s are back and better than ever so too is lip gloss and you definitely need to try L'Oréal Paris Infallible 6HR Never-Fail Lip Gloss. At $11 is v cheap and it'll low-key make you look like Rachel Lindsay on night one of The Bachelorette before she started wondering why she put being a lawyer on hold in favor of being courted by a grown man who refers to himself as "whaboom."

BEST NUDE LIPS
Leave it to a model to come up with the best nudes. And just to clarify, I'm not talking about the kind of nudes they're sending Leo rn in an attempt to become his next serious girlfriend a girl he'll date until she ages out turns 25. I'm talking about lip shades. And if you thought I wouldn't make a joke about models and nudes because that's kind of seemed like low-hanging fruit just there, then you don't know me at all. ANYWAY, Rimmel London's Kate Moss Nude Collection is the best in the game if you're looking for a nude lip color. It has a semi-matte finish, but it's also v hydrating and you'll find your perfect shade every goddamn time.

BEST DAY TO NIGHT
If you know anything about me it's that my transformation from office professional to Happy Hour Hoe is something that should legit be listed under the "skills" section of my resume. And E.L.F Day to Night Lipstick Duo is def being added to that transformation process ASAP. It's a dual-ended lipstick, with one end a work appropriate day shade and the other end a bolder color for night time shenanigans. The velvety satin formula is enriched with Shea and Vitamins A, C, and E to keep your lips nourished and hydrated throughout all the shit you're bound to put them through. But I care less about that and more about the fact that I can buy two lip products for the price of one because I'm just a cheap asshole at heart.

HONORABLE MENTION: Milani Color Statement Lipstick
You'll recognize this product because it looks sketchy AF and, even though online it says it costs $5.99, I swear I've never paid more than $2 for this shit. Whether that's from me and my great bargaining skills with the cashier at CVS or because this product is legit never marked at full price is neither here nor there. Just know that Milani will save your life work in a pinch and plus they have sooo many dark wine colors that speak to my soul.

5 Lip Colors You Should Never Wear
Because it's the year 2017 and people will do literally anything for an Instagram like, I'm being pushed to the fucking edge with makeup trends these days. Fucking barbed wire eyebrows? Glitter butts? Grown women buying Unicorn Snot? No, no, no, no. That's it. Trendsetting is cancelled, it's done. None of you bitches can be trusted.
But if I thought people couldn't be trusted to discern a real beauty trend from a moronic one, then I really shouldn't be surprised that people are fucking up their lip color. Because nothing pisses me off more than seeing people try and be "bold" with their lipstick. I know they say the eyes are the window to the soul, but have you ever seen how good I look in a dark purple lipstick? That says wayyy more about my soul then the cat eye I fucked up this morning. That being said, there are some lip colors you should never wear. Like, ever. So buckle up because I have a feeling this might be a rude awakening for some of you bitches. Here are the 5 lip colors you should never be caught dead in:
1. Baby Blue

Jesus, why do you test my patience like this? I'm a good person. I go to work most days, I never go to the gym, and I only drink on the weekends. So why does my extra AF friend always show up to happy hour looking like she just sucked off a Smurf? I will never understand why beauty companies even thought to manufacture this color. Even Kylie cannot make this color look good, and that should say something to you. Like, pastels barely look good as clothing on my body, much less as the fucking focal point on my face. Avoid this color at all costs lest you end up an Internet meme.
2. Electric Orange

I'm not going to call anyone out here *cough* Selena Gomez *cough* but someone is trying to make orange happen and they are seriously disturbed. Perhaps she's trying to prove that she's just as much of an artist as The Weekend so that's why she's made the color orange her pet project for the summer, but you can give it up, Selena, because over my dead body will I let orange lip color become a trend. Selena isn't the only person who's delusional, though. Several beauty sites are calling orange the "hottest color" of spring 2017 and each and every one of those sites are getting a spot in my personal burn book. Let me just be clear here people: Orange looks good on NO ONE. Only wear this color if you want me to mock write about you in future articles.
3. Any Shade Of Green

I made a case for dark green lip color once upon a time but that was in the name of a V important drinking holiday and you really can't take anything I say seriously when I'm trying to match my outfit to a themed drinking event. Like the above Smurf comment I made, people will sure as hell talk shit about you if you show up to the bar looking like you've got a fungus growing on your lips. Don't fucking do it.
4. Glitter

Yes, this is a real shade of lip color. And, yes I'm feeling personally victimized by it. Like, what is even the appropriate setting for said lip color? I'm assuming it's any sort of music event that involves casual drug use. Though, I'm sure if I wore this lip color for any occasion my mom would probs roast me in a Facebook post. Plus, this has to be some sort of health hazard. Can you imagine drunk eating pizza with this mess on your face? You'd be inhaling glitter chunks to go along with your pepperoni. Nah, sorry. There's a reason I don't drink Goldschläger. It's a no from me.
5. Bubble Gum Pink

I'm not saying this lip color looks bad on anyone per se, but it does send a message, and that message is that you still wear a retainer and a training bra. If you're a grown-ass woman wearing this lip shade then you're either Katy Perry or someone who claims Katy Perry is your style icon and either way you can't be trusted. Stay home and write in your sad handwritten book, because no one wants to see that shit in public.