Blame All Your Problems On Scorpio: Weekly Horoscopes For October 8-12
We all know our Scorpio friend is the shadiest in the friend group. All signs will solemnly swear they're up to no good with Mercury, Venus, and Jupiter in Scorpio this week. Prepare to leave your friends on read and ghost like Halloween is tomorrow and not weeks away. If your hair seems frizzy, don't blame the humidity, it's just full of secrets. Here are your weekly horoscopes for October 8-12.
Aries
The energy from Scorpio this week pumps up your sex drive. Remember that we're weeks out from Halloween when you pick your costume this week. You might want to reconsider the lingerie and animal ears, because even though you feel like a sex kitten right now, two weeks from now you might be giving off more cat lady vibes.
Taurus
Scorpio grabs hold of planets directly opposite your sign this week. Venus opposite your sign sounds like a bad thing, but it totally isn't. Venus 180 degrees from Taurus smooths all your relationships, even with your enemies. Maybe it's time to buy that person you hate a round at the bar and talk things over. At the very least, you probably can find common ground in equally hating someone else even more. The enemy of my enemies is my friend, right?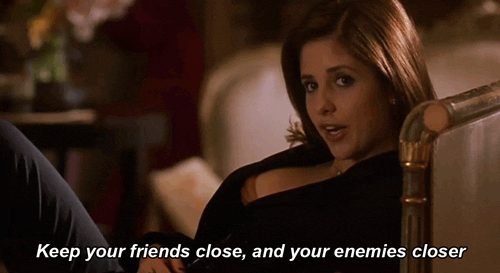 Gemini
The New Moon is in Libra for the next two weeks. For you that means a new cycle of romance and creativity. With all the sh*t going on in secretive Scorpio, you'll want to keep any new interests or projects under wraps until you feel it's time to go public. After all, your friends don't need to know every single thing going on in your life, do they?
Cancer
You're, like, really lucky this week. The party of planets happening in Scorpio promotes your own kind of party as well. You'll have parties, vacations, and romance to attend to. The hardest part of all of this, actually, is that you might have a hard time penciling it all in. Prioritize based on what sounds like the most fun and send the others your regrets and apologies.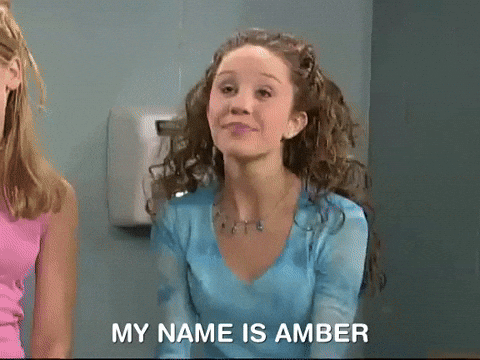 Leo
The New Moon in Libra for the next two weeks revs up your brainpower. It's like you've found the perfect combination of caffeine and Adderall. But instead of thanking your dealer, you can thank the planets for your newfound clarity and insight. It's a great time for you to take test, give presentations, and collect accolades for being so goddamned amazing.
Virgo
This might sound totally lame, but hear me out. The planets collecting in Scorpio right now make you better at the dumb sh*t you have to do every day. That might not seem like a big deal, but when you look back on this week, you'll be thankful you actually got your ass to things on time, didn't spill anything on your outfit, and cooked something that didn't belong in the trash,

Libra
The Sun is still in your sign, shining on you and bringing good things your way. The New Moon is also in your sign for the next two weeks, pushing you to embark on a new journey. This means you don't have to be so suspicious of new romantic interests in your life. As long as you don't start dating a DJ or a magician, things will probably go pretty smoothly with this one.
Scorpio
You shady betch. With Mercury, Jupiter, and Venus in your sign, you have all the power over what happens to you this week. And since you're a Scorpio, you don't have to share your secrets with anyone. Be on guard for the evil eyes of jealousy, though. Other signs will crave what you have without the resources to get it.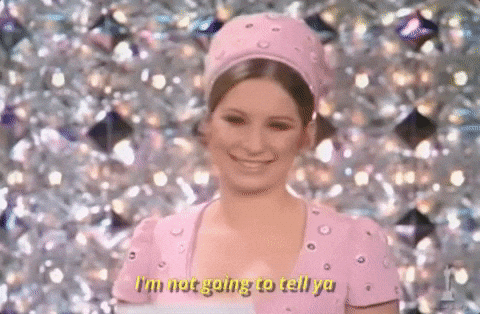 Sagittarius
The activity in Scorpio takes place in a secret part of your chart. Since Scorpio is already the shadiest of the signs, it's like secret inception happening with you. You might not even know what you're hiding from yourself this week! Just, like, let your bestie track your iPhone or something if you plan on getting into something you don't want people knowing about. Better to have her catch on than wind up as the subject of a Law & Order episode, right?
Capricorn
Your reputation could not be better right now, so don't f*ck it up. The Sun continues shining a flattering light on you, so as long as you keep doing what you've been doing, you should be okay. A few rules to live by: never be the last person to arrive at work, don't RSVP and then not show up, and don't be the drunkest girl at the party (second drunkest is ok).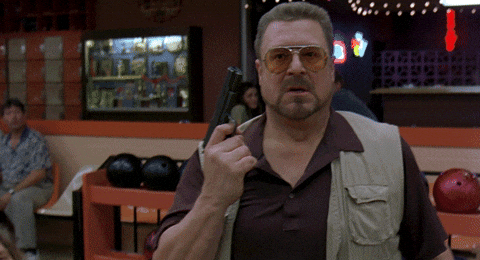 Aquarius
The happy gathering of planets in Scorpio sit at the top of your chart this week. The heightened role Mercury plays in your life this week will be important to your career. It encourages you to make some plans, set goals or some sh*t. With the luck of the other planets smiling down on you, whatever you put in motion this week will be #blessed.
Pisces
The New Moon in Libra brings to light something you've been keeping from yourself. So if you have some strange feelings bubble up, that's totally why. Likewise, the planets in Scorpio encourage you to keep those things on the DL. It might be wise to fight those emotions and share how you feel with someone you trust. It's better to get it out in the open than ugly cry alone at night while you eat those feelings. K?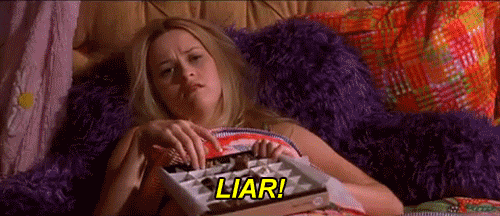 Images: Shop Betches; Giphy (6)
You Better Work, Betch: Weekly Horoscopes For October 1-5
If you thought you were busy last week, you don't even want to know what's in store for you now. Surprise, b*tch. The Sun and Mercury are in Libra making people happy, which is good. Happy people just don't shoot their husbands. Jupiter and Venus are in Scorpio which are a catalyst for sex, drugs, and rock and roll. Oh, and Saturn is in Capricorn, which means, in the words of Britney, you better work, b*tch. Here are your weekly horoscopes for October 1-5.
Aries
Saturn at the top of your chart serves as a reminder for the harvest. In other words, you need to be reminding people of the sh*t they owe you this week. Ask your roommate if you can borrow her really expensive dress because she owes you after that time she threw your cashmere in the dryer. Make your boyfriend take you apple picking because he agreed to do while he was blacked out that one time. Whatever little seed you planted in the past need to be collected on now. You're kind of like a loan shark of favors this week.
Taurus
Venus opposite your sign sweetens your work life and dealings with others, while the Sun and Mercury put you to work. This is the best time for you to be assigned a dreaded group project because you probably won't want to murder everyone you deal with, and you're just motivated enough to put together something great while dealing with bullsh*t from others.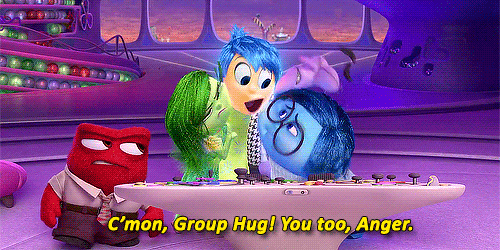 Gemini
Mercury is pushing you to play mind games this week. (As if you needed an excuse to f*ck with people's heads.) But if you don't want to make others feel like they're in an episode of Black Mirror, you better watch yourself. Be careful, or you'll be setting traps for you boyfriend in the form of weird and confusingly worded questions. That poor guy doesn't stand a chance.
Cancer
You might have a hard time focusing this week. You'll definitely be busy, but Venus and Jupiter are pushing you off on fun diversions instead of keeping you on task. Even if you have a big project at work, your boss is more likely to look over your shoulder as you spend all day plugging in dates and locations to Google Flights to plan your next getaway.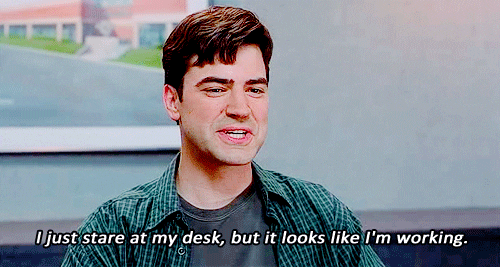 Leo
Girl, this is the week you stop pushing people away. Mars finally moves out from being opposite your sign, so you can stop alienating yourself from others. Let a guy buy your drink at
happy hour
. Make plans to attend that bachelorette party with your college friends. If you feel like you've been excluded or singled out lately, it's actually your own damn fault.
Virgo
The Sun and Mercury are in your Money House, stoking your desire to boost your money-making abilities. This is the week to finally start that Etsy shop or side hustle. As I always say, there really aren't enough overpriced watercolor paintings and macrame creations on the market right now.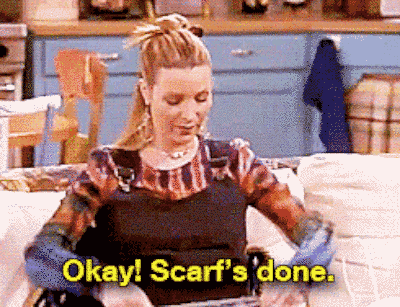 Libra
This is an excellent week for you, Libra, because both the sun and Mercury are in your sign. The sun, like coffee, recharges you and gives you more energy to do dumb sh*t. Mercury makes you talkative and a go-getter. Mars is in your corner too, inspiring you to actually leave the house and be social… for once.
Scorpio
Mars continues to f*ck things up in your life this week. It makes chaos in your home life. Whether you're dealing with BS from roommates or family members, rest assured that next month looks a lot better for you. So, like, you only have to deal with hearing Kaitlin and her boyfriend have sex every night for six more weeks before they break up. Bad for Kaitlin, great for the bags under your eyes.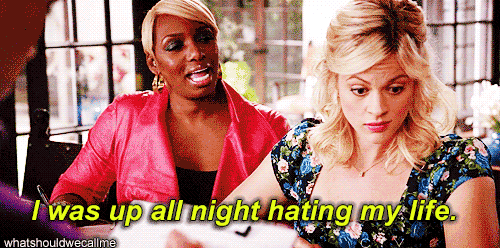 Sagittarius
Mars continues to invigorate your communications, making you effective at getting your message across. If you work in PR or just give a sh*t about your social media following, this is a great week for you. Likes will flood in. Followers will come easy. You'll look like you actually know what the eff you're doing. Must be nice.
Capricorn
This is the week for you to really have it together in front of bosses, professors, and any other type of authority figure. With the Sun at the top of your chart, the spotlight is on you. You might want to actually show up on time for work and maybe also bring your boss a coffee. You might look like a kiss-ass, but this is the week to pucker up.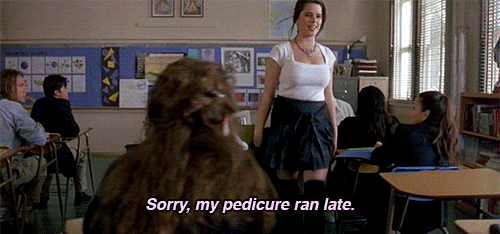 Aquarius
Mars gives you a boost of energy this week, but you need to be cautious. Your fervor to kick ass and take names could come off as a little overbearing. People will say they admire your passion and drive, but then they'll totally talk sh*t about you for being annoying and pushy. You've been warned. These hoes ain't loyal.
Pisces
The Gemini Moon in your domestic realm means things will not go as planned at home this weekend. Double-check the alarm on your phone and set a backup if you have an early morning meeting you can't miss. Also, stock up on
dry shampoo
and makeup remover wipes. If there was ever a week for you to lose hot water, this is it.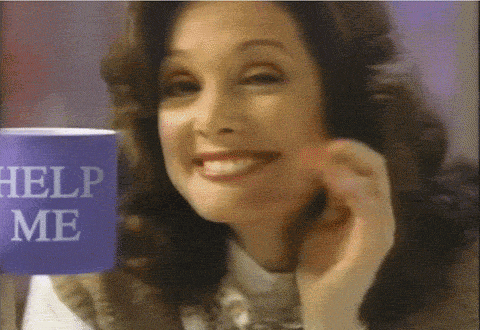 Images: Mike Von / Unsplash; Giphy (6)
Time To Procrastinate: Weekend Horoscopes For September 28-30
Okay. We're like a week into fall and officially annoyed with the temperature and mood swings fall brings. If I wear a sweater, am I going to be roasting my tits off by 2pm? Do I order my coffee hot or iced? Is it too early to put up Halloween decorations? Your horoscope can't give you the answers to these questions, but it might give you some insight as to if you should go home with that guy you just met at the tailgate or if you need to avoid Twitter so you don't ugly cry over the news all weekend long. Here are your weekend horoscopes for September 28-30.
Aries
There's power in numbers for you this weekend. Socializing will give you energy and boost your spirits. Your competitive side will thrive and you'll keep a smile on your face as long as you keep winning. Aries are not known for taking a L with ease. Be careful about who you pick to be on your flip cup team. Feel free to send the team hottie walking if he can't keep up with the rest of the group. Like, Brian, were you seriously born with zero hand-eye coordination? Get it together.
Taurus
The Moon is in your sign this weekend, meaning you'll attract and appreciate the simple pleasures in life: the smell of apple-scented candles, the taste of a PSL  wearing a cozy pair of socks, having a dude text you back quickly, but, like not too quickly, etc. With the Moon linked to Pluto, you're also inspired to make things happen. This is your opportunity to turn that perfectly timed texting conversation into an actual date or meet-up.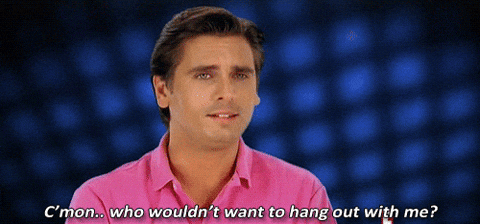 Gemini
The Moon linked with Pluto brings out your resourcefulness this weekend. Out of the ingredients for a decent cocktail? You'll be able to whip something up with whatever is left in your fridge from your last party. Cold at the bar? You'll use your ingenuity to snuggle up to a guy who has a jacket he can conveniently offer you. Basically, this is your weekend to charm people out of their money and possessions to make your life better and easier.
Cancer
According to your weekend horoscope, you're keenly aware of what your needs are right now. You'll be able to ask for what you want and how you want it. I mean, this can apply to all things, but it's especially helpful in the bedroom. If you need a little more of this or a little less of that, it should be your prerogative this weekend to vocalize your wants, needs, and desires. Like, the dude's going to get off no matter what; it should be the goal to get you there too, right?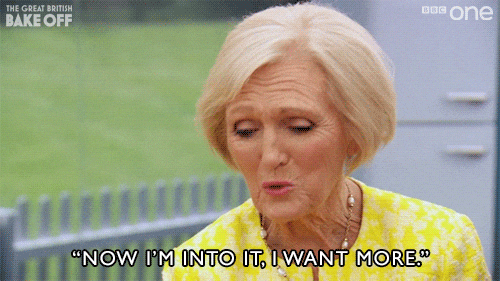 Leo
This is a great weekend for you to achieve a goal. If you're a literal crazy person and signed up for your first 5k, half-marathon, or marathon this weekend, you'll most likely finish the race. The planets are on your side for this one. For the rest of the Leos, who happen to have smaller, more attainable goals like changing out of leggings once this weekend or going outside at least one time, they'll be able to get there too. There's no trophy for showering and then doing your hair and makeup, but, like, maybe there should be.
Virgo
Luck and hard work combine for you this weekend putting you in the right place at the right time. Things don't just fall in your lap, though. You're actually going to have to go, like, 51 percent of the way in order for the planets to get you the other 49. Think of it like this: you could have a ton of great matches and connections but you have to sign up for the dating app first and actually do some swiping.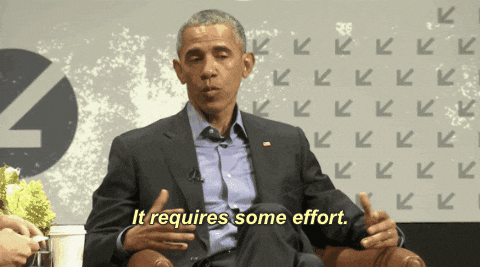 Libra
You might have to get a little more vulnerable than you'd prefer this weekend. If you're looking to build a strong connection with someone, you're going to have to remove the dark sunglasses, look someone in the eye, and let your guard down. The Moon joining with Pluto puts you in the mood to purge and heal. Go ahead, get out the good red wine with the girls and have the type of heart-to-heart you haven't had since freshman year.
Scorpio
You're going to feel a little frustrated and stuck this weekend. This stems from your inability to solve a problem or help someone in need on your own. It probably doesn't help that you just watched a full day of Senate hearings and are mentally and emotionally wrecked. Hey, it's really okay to log out of your social media accounts and live your life if the news is stressing you out too much. You can't be an effective leader for social and political change if you're really lacking in the self-care department. Remember that.

Sagittarius
As a Sagittarius, you're usually an excellent multitasker. This is not the weekend to test just how good of a multitasker you can be, though. In fact, it's best that you give your focus to one activity at a time. Like, don't try to have a text conversation with your boss while you're trying to be one half of a cornhole team at the tailgate. You're either going to have a bunch of weird-ass typos or you'll lose at cornhole. Remember the F-word: focus.
Capricorn
This weekend's motto is pace yourself. Whether you're drinking, spending or banging, doing too much too soon is going to bite you in the ass by Sunday—in one of those cases, it might even be literal. Of course, you should totally imbibe. You just don't want to be the drunkest girl at the pregame or the poorest friend during the holidays. If you're having a hard time staying in control, recruit your most boring responsible friend to babysit or some shit.

Aquarius
The Moon causes you problems in your family and home sector this weekend. Thursday, the Moon was colliding with Mars, making you easily agitated with a family member. This weekend, as the Moon joins Pluto, you'll be able to see the issue is deeper than what it seems. Like, you thought you and your sister were just fighting over something dumb. Nah, betch. Something has probably been stewing in her for years and it's destined to come out.
Pisces
You need to rid yourself of distractions to get shit done this weekend. Yes, social media is blowing up with hot takes over the news this week, but you'll never finish the task at hand if you can't pull yourself away from Twitter. Find a quiet place where your WiFi is dodgy so you can work. I mean, that's my advice, but I know you're just going to procrastinate until the last second. You are a Pisces, after all.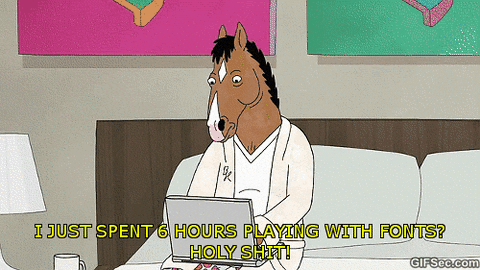 Images: Giphy (6); Unsplash/Candice Picard
It's Libra Season: Your Weekly Horoscopes For September 24-28
Haps Birthday, Libra betch! Now that it's officially your time to shine, the other signs also reap the benefits of the good-natured Libra spirit. We can all treat ourselves a little bit better. Maybe you need to forgive yourself for a relationship transgression that happened while the Sun was in Virgo. Maybe you need to be kinder to your liver by, like, actually drinking water and, no, the ice in your cocktail doesn't count. Anyway, here are your weekly horoscopes for September 24-28:
Aries
The Full Moon is in your sign to start the week. That means things can feel a little intense for you, especially at work. The Moon squaring up with Saturn in your career house means you might question whether you're on the right path. Bumping heads with authority figures at this time is also probable. So, like, remember your reusable mug for your coffee so when you're late to work, your boss doesn't automatically know it's because you knew you were going to be late and stopped at Starbucks anyway.
Taurus
This week, the position of Mars can bring a lot of uncertainty in life. Does he like me? Did I pick the right major? Do I spend too much of my time reading recaps of television shows I already watched? You might not find answers to those burning questions by the end of the week. Just accept that not knowing is part of life. Live in the uncertain, you nosy betch.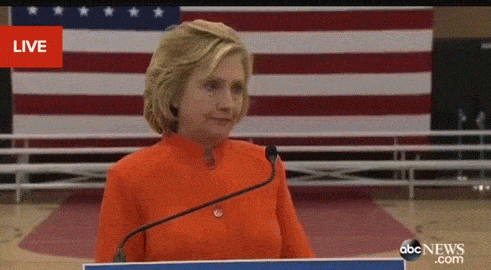 Gemini
With the Sun now in Libra, your two sides are ready to find some balance. Find relief in knowing you probably won't feel like you're being pulled in two opposite directions all month. You might be able to stick to a workout regimen since your lazy side will just give up on fighting it. I mean, it's more likely that you just accept you're a lazy POS who pays to never go to the gym, but at least you'll come to terms with that. This week is all about inner peace. Namaste.
Cancer
The Full Moon in Aries energizes you to make your mark on the world. You're passionate. You're public. You're going after what you want. You're the betch that's too busy calling her senator about the Brett Kavanaugh hearings to respond to the text from the guy who left you on read all last week. You know what? This is actually the better version of you. Keep not texting that guy back.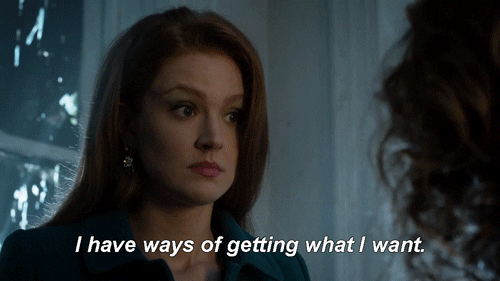 Leo
It's time for you to take a step out of the spotlight for a little bit. With the Sun in Libra, you're motivated to pamper yourself and rejuvenate your spirit before really getting back into it to crush the end of the calendar year. This is the week to finally use that nine dollar bath bomb you've been saving for so long that it probably doesn't even fizz anymore.
Virgo
The Sun and Mercury are in your money house starting this week. Even though your birthday month is over, the planets continue to bless you with opportunities to impress your bosses, professors, and, like, anyone with some power over you. This is the week to ask for too much vacation time over the holidays and also probably a raise while you're at it. You're a valuable member of every team you're on. Don't let anyone, especially your boss, forget it.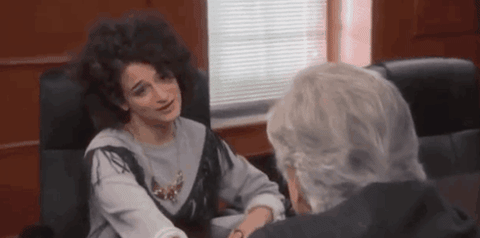 Libra
The Full Moon in Aries energizes your partnership zone. This is really the week of all weeks to examine your relationship status and if you're getting what you want out of whatever you call what you're in. Start your personal year off on the right foot checking in on your feelings and checking out on dating f*ckboys.
Scorpio
It's been kind of hard for you to fall back into a routine now that summer is over. You, like, so totally still have summer brain. This week, though, the planets align in just the right way for you to get your sh*t back together. This is the week you stop forgetting about assignments and maybe answer an email or two in a timely manner. Whoa, things are really getting wild.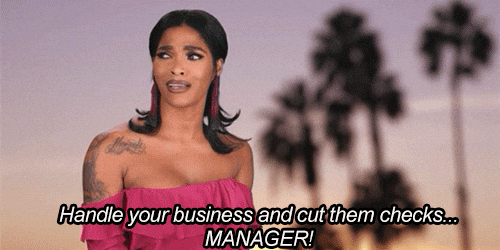 Sagittarius
The Full Moon at the beginning of the week is honestly going to be a little stressful for you. It's going to illuminate some feelings you didn't know you had. It's also going to bring some issues to light you'd rather keep hidden. Maybe see a therapist before these feelings manifest into a total freakout/break down or, worse, a really poorly thought-out Halloween costume.
Capricorn
Mars controls your situation with your family and home. Now that Mars is moving out of bounds this week, arguments and passive-aggressive stalemates will come to an end. Weird sh*t with your family or roommates will work itself out. So that's good! This could be the week that you get your roommate to finally wash that bowl of mac and cheese that's been sitting in the sink. Probably not, though.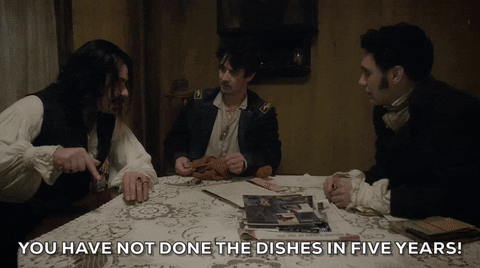 Aquarius
Since the Sun has moved from Virgo to Libra, your focus now shifts from work to romance. Charli XCX's "Boys" could be your theme song this week. Your coworkers will definitely catch you on Hinge at the office. Also, be aware of where you're taking those flirty Snapchat selfies. Your boss doesn't need to see you adjust yourself for the perfect amount of photo-ready cleavage.
Pisces
The Full Moon in Aries makes you industrious and prosperous this week. If you've been looking for a money-making opportunity, this might be the time it falls in your lap. Your Pisces-level patience pays off. Maybe collecting all those crystals has now made you an expert in balancing Chakras or some sh*t. IDK what that means, but if you can use your mystical skills to scam some idiots out of money, you totally need to do that.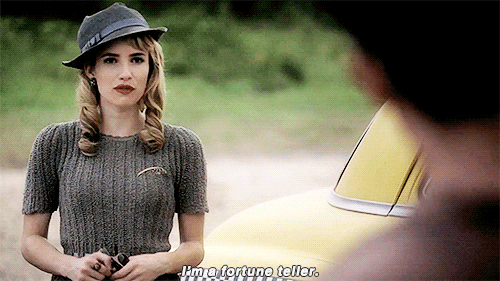 Images: Giphy (6)