What's Wrong With Being Confident: Weekly Horoscopes August 17-21
Thank you, Leo New Moon! This week we're all getting a mega-dose of glam Leo energy, leading to a 100% chance of feeling the f*ck out of yourself. If the pandemic has had you feeling bloated/dusty/acne-prone, this is the week to bust out of that mentality. Sure, you may still be bloated, dusty, and acne-prone, but like Summer Roberts once said, it's all about confidence, Cohen. Confidence.
Aries

That fire that's always raging within you is getting even bigger this week, as the Leo New Moon pushes you to be bigger and better. That means more creativity, more risk-taking, and less f*cks to give. We're genuinely scared for anyone foolish enough to try and stop you.
Taurus

Is there anything a Taurus loves more than getting their house in order? (Besides an enormous bowl of comfort food.) This week is all about domestic bliss, aka making your space as comfortable as it possibly can be. Don't be afraid to rearrange your layout or Marie Kondo the f*ck out of your desk. Oh, and if you end up spending the entire week Zillow-scrolling and imagining yourself as a Selling Sunset broker, that's fine too.
Gemini

Well hello Miss Popular! This week the world is literally obsessed with you. People are hanging on your every word, liking your every tweet, and commenting on your every 'gram. It's honestly exhausting, but such is the life of a celebrity. Just don't forget the little people, k?
Cancer

New moon, new you! This week is all about opening yourself up to exciting new possibilities, even if they're not quite what you'd envisioned for yourself. Newsflash: literally nothing is what anyone envisioned for themselves right now, so why not take a risk? While still following CDC guidelines, of course.
Leo

Leo…welcome to your moon! This week is all about celebrating yourself. Indulge in your favorite foods, post a sexy selfie, set aside time for your favorite workout (or give yourself the day off). It's all about reminding yourself that you f*cking rule, even as the world is going to sh*t. That's a pretty big accomplishment.
Virgo

What makes a Virgo tick? You're about to find out. The Leo new moon has you diving deep into your own mind, and you may find yourself plagued by life's most pressing questions. What is the meaning of life? What happens when you die? And most importantly…if I get an amazing tan in quarantine and no one is around to see it, did I really get a tan?
Libra

Team Libra, assemble! This week you are craving your crew as the Leo new moon puts you in the mood for some collaborative vibes. So strap that mask on your face, grab the biggest round towel you can find, and plan an outdoor hang with the ride-or-dies. You know, the ones who haven't been posting pics of themselves at a party every other weekend. (**Cough** Kaylee **Cough**)
Scorpio

The Leo new moon has you seeing all the possibilities for your life, Scorpio. So what path do you want to take? Give credence to your daydreams and fantasies this week as they could be showing you your true life's purpose (or that you're just really horny and or hungry).
Sagittarius

Lay off the pressure, Sagittarius. You love to learn, but you also hate to be a beginner. This week, let yourself do something that—say it with me now—you're not naturally good at. Pick up that dusty guitar, clean off those oil paints, or even *gasp* stretch your body. You'll become an expert in no time (and then you can pretend it was always this way.)
Capricorn

Keep an eye out for an intriguing offer that could set you on a whole new life path. It may come in an unexpected way, or from an unexpected source, but it could be exactly the thing you need to get out of this pandemic rut. Oh, and pro tip: it'll probably be something that kind of scares you.
Aquarius

Feeling distracted? Blame the new moon. Sorry to your boss, but this week your social and romantic lives are taking center stage, and your ability to concentrate on work is basically non-existent. Might as well go ahead and reschedule those Zoom meetings now…
Pisces

Yoga mat collecting dust in the corner of your room? Not anymore! The Leo new moon has you in the mood to sign up for a Zoom fitness class and then actually attend said class. Shocking, I know. Take advantage of this newfound desire for a healthy lifestyle and see if this whole "endorphins make you happy" thing actually holds up.
Finally Some Optimistic Vibes: Weekly Horoscopes July 27-31
Venus is forming its third and final square of the year with Neptune this week, giving us idealistic, optimistic vibes. For once, quarantine doesn't feel so bad. Maybe you could even get used to this life! Maybe you can thrive in it! Or at least, maybe you won't feel completely f*cking hopeless every second of the day, which, in 2020, is something.
Aries

Your rosé-colored goggles are firmly planted on this week. On the bright side, you're seeing the bright side (for once)! One the other hand, don't be fooled or let yourself start ignoring obvious red flags. I guess what we're saying is: don't catch feelings for the wrong person.
Taurus

Q: Has your generosity been taken advantage of lately? A: Yes. You love to show people you care by providing material assistance (i.e. sending a little Venmo to a depressed friend "for wine"), but remember you need to take care of yourself, too. And yes, it is okay to decline to donate to your roommate's tequila fund even if she is calling it "mutual aid."'
Gemini

It's manifestation time, Gemini! Chances are your goals, or even entire life plan, has changed recently. Out with the old and in with the new! Take some time this week to dream up a new vision for your future, then write it down. And we won't judge you if spend a little time on WitchTok looking up manifestation spells, either.
Cancer

How are your boundaries these days, Cancer? Actually, don't answer that. At the risk of sounding like a selfish millennial, you've been giving and sacrificing too much for others these days. This week is all about reestablishing boundaries and recommitting to yourself. Newsflash: you are living through a pandemic too!
Leo

Who are your ride or dies? That is the question you'll be answering this week, Leo. This week, something will come to the surface that will set apart the real ones from the fakers. As stressful as that may be, be thankful. Some people have to go through entire seasons on a reality show just to figure that out.
Virgo

This week, you're taking a second look at someone or something you wrote off because, let's face it, any decisions we've made in 2020 are more guidelines than actual rules. Open yourself up to new possibilities, even if that means revisiting an old possibility you let go at the time. (Betches Media is not responsible for any exes contacted as a result of this post.)
Libra

Promises, promises! This week, a promise you made in less pandemic-ey times may come back to bite you. Be honest about what you're capable of, and try to find a middle ground. There usually is one. Unless they want you to join them for a 6am fitness class you agreed to when you were blackout, in which case that is a hard no.
Scorpio

Love or lust? Or a little bit of both? You'll be dealing with this classic human dilemma all week, Scorpio, so be prepared to answer the hard questions. Mainly, do you like him, or is he just the only other single person in your quarantine pod?
Sagittarius

You're dealing with your own love vs lust dilemma this week, Sagittarius, but with a twist. Someone from your past might slide into your DMs asking to "break quarantine," if ya know what I mean. Be thoughtful, not just about your health, but also about your heart. Nobody wants to end up risking it all for just an average hookup situation.
Capricorn

You've got a case of The Mondays that are lasting all week, Capricorn. Leave it to you to be the one sign that's grumpy during "idealism week." There's only one thing to do: make like Garfield and drown yourself in lasagna. Though maybe like, one of those eggplant ones to cut down on the carbs.
Aquarius

The stars are aligned for you to make some risky decisions this week, Aquarius. No judgemnt. Your rebellious sign is looking to cause a little trouble, just make sure you don't make trouble for yourself. You don't want to end up one of those people whose last words were "YOLO."
Pisces

You might be feeling a little off balance this week, Pisces, and its not just the midday margs (though like, those aren't helping…) Take time to center yourself with some deep, cleansing breaths whenever you get overwhelmed. And if that doesn't work, just say f*ck it and add another shot to those margs.
Images: Giphy (12)
It's Leo Season: Weekend Horoscopes July 24-26
Welcome to Leo season, bitches. We seem to be out of the moodiness that was Cancer season, so it's time to embrace the lion and live our best f*cking lives … that we can … in quarantine … without seeing other people. I mean, on the bright side, sunglasses and masks make it socially acceptable to not wear makeup or do our hair in public, so getting ready to leave the house takes way less time than it used to! Talk about silver linings, amirite?
Let's dive in.
Leo

Examine your finances on Friday night, Leo. The moon in Libra on Saturday and Sunday is pushing for short drives into the mountains, communicating with your fav people, and relaxing. Combine all that sh*t and give yourself a much needed break this weekend. Refuse to check your work email, too. Then have a panic attack on Monday.
Virgo

Treat yo'self, Virgo. The moon is highlighting material affairs, which means you can focus on important sh*t, like sales on Madewell dresses and end-of-season specials at Anthropologie. Just be careful about overspending, since the stars are showing that doing so could majorly f*ck up your week.
Libra

Pay attention to your dreams this weekend, Libra. They could bring to light some important things going on and make clear how to get that sh*t out of your head and into reality. Saturday and Sunday you'll be feeling sexy af, so take advantage of that fact and make your S.O. do something nice for you.
Scorpio

The planets are highlighting communication and social engagements this weekend, Scorpio, so get ready for some riveting convos either in person or via FaceTime on Saturday. Use Sunday to sleep in, be lazy, and give yourself a f*cking break. Summer in quarantine is exhausting.
Sagittarius

Look at your f*cking budget this weekend, Sagittarius. It'll help to understand what you can and can't (or shouldn't) spend come Saturday, since you'll be dying to see your people. If you do plan to head out, make sure you sit outside, don a mask, and try not to be an asshole to the wait staff at whatever restaurant you grace with your presence. Better idea: Get takeout brunch and sit in a field away from other people.
Capricorn

You're going to feel f*cking unstoppable this weekend, Capricorn. Lean into it and give your nest a thorough cleaning on Friday night, meal plan for the weekend, and get to bed early. Attack Saturday with morning yoga, a walk outside, checking like, three work emails, then enjoying the weather. Sunday you can take it easy with takeout, sweats, and patting yourself on the back for being so amazing.
Aquarius

Adventure and sex are the highlights for your weekend, Aquarius. Go on a camping trip with your partner so you can appropriately social distance while getting closer to one another. If getting out of town isn't exactly in your plans, blow up a kiddie pool and drink beer in it with your S.O. Nothing says "I love you" like warm booze and day drinking.
Pisces

Get closer to your partner on Friday, Pisces. The moon in Virgo will highlight relationships and the need to deepen your commitment, so do something like not picking a fight or trying to pay attention when your beau is telling you about his day. Come Saturday and Sunday, the planets will be pushing intimacy, so it's a great time to try a new sex position or attempt cuddling without complaining you're too hot/he's leaning on your hair/his breathing is annoying.
Aries

Even though it's Friday, the stars are like "work, bitch." Don't be afraid to put in a few extra hours even after it's time to gtfo of the virtual office. It could pay off later. Saturday and Sunday are all about you and your partner (or your hunt for one). Turn up the romance by changing out of your sweatpants and walking around downtown this weekend (while wearing masks, and being a responsible human being) while drinking wine out of water bottles. Then, go home and do something other than missionary.
Taurus

The moon in Virgo means you'll be feeling creative on Friday, so tackle that adult coloring book you bought at the beginning of quarantine but never cracked open. Come Saturday and Sunday, the planets will want you to focus on work, which is honestly really rude. Ignore that sh*t and shop online for something you don't need (or more face masks). You're just doing your part to help the economy.
Gemini

It's all about family and home on Friday, so do something like laundry or calling your mom—maybe both to make yourself feel accomplished. Saturday and Sunday are all about sex, romance, and things that would not go with calling your mom. In fact, the opposite of calling your mom. Don't even think about your mom. Get into some freaky sh*t with your partner, or take the plunge and order that interesting vibrator you've been eyeing.
Cancer

Learn some sh*t on Friday, Cancer, 'cause the moon wants you to be a better communicator. Then, apply your skills on Saturday and Sunday when the universe wants you to stay home, read books, and spend quality quiet time with a loved one.
Images: Giphy (12)
Get Your Sh*t Together – It's Virgo Season: Weekly Horoscopes August 19-23
Welcome to Virgo season—do you have your day planner ready? Virgo is a sign that is known for very much having its sh*t together, meaning this month is the perfect time to clean up the (literal) hot mess that has been your summer. Harness some of that old back-to-school energy and get your life in order for fall. And yes, buying a new fall wardrobe totally counts as "harnessing back-to-school energy." Your bank account might hate you, but whatever. You're welcome.
Aries

You're finally ready to get back on the wellness train, Aries, so you'd better get caught up on the latest Diet Starts Tomorrow podcast (shameless plug). As the balls-to-the-wall Leo Season energy starts to give way to significantly more responsible Virgo, you're finding yourself with the motivation to actually make it to that 6am yoga class, or to stay through the stretching at SoulCycle. Beyoncé thighs, here you come!
Taurus

Looks like you're the responsible one. Again. This week you may find lots of friends, coworkers, and random ass people at the bar are relying on you for very basic sh*t. Annoying, I know, but at least it goes to show that the world sees you as someone who actually has it together. If only they knew the truth…
Gemini

Cuffing season starts now, Gemini, as Virgo season has you looking to stop f*cking around and just settle down already. You're over playing the field, and ready for some lay-around-in-bed-all-day-watching-Office-reruns type of love. Aka the best type of love there is. Go out there and find it!
Cancer

Virgo season has transformed you from a social caterpillar into a social butterfly this week, Cancer, so make sure to take advantage of it. No event is too far. No happy hour too stressful. For one week, you are 100% that bitch who stays out late on a Tuesday and somehow keeps the party going 'til Friday. Don't waste this opportunity to go hard as f*ck before summer ends, and please preemptively stock up on Pedialyte for Sunday.
Leo

Hate to tell you this Leo, but your season is coming to a close. I know, I know, every season is Leo season when you're a Leo, but it's Virgo's time to shine. Use this as an opportunity to chill tf out for a sec, and to relax and recharge after a whole month of non-stop limelight. Basically, use this as an excuse to book yourself a massage.
Virgo

Welcome to your season, Virgo! Starting this Wednesday, everybody is going to want a piece of that Virgo glow. As you know, being popular is v fun, but it's also v exhausting, so be sure you're not burning the candle at both ends trying to give the masses what they want. Your fans—I mean friends—will love you no matter what.
Libra

You might want to send out a preliminary "I'm sorry" text right now, because for the next week you're going to be that person who can't stop talking about their dreams. Sorry, but it is how it is. Virgo season is supercharging your dream realm, and it's going to be hard to keep all the crazy sh*t your brain is feeding you every night straight. Maybe invest in a dream journal?
Scorpio

What is that strange feeling, Scorpio? Is it…? Could it be…? You being opent to trying new things!?!? I thought I'd never see the day! The new season has you looking for new horizons, and for the first time in a while you're ready to shake up the routine. Try that weird underwater kickboxing thing you saw on ClassPass. Hit up a new bar. Swipe right on someone with a f*ckton of gym selfies…actually don't do that last one. Too risky.
Sagittarius

Virgo season is making you want to get sh*t done in your love life, Sag, whether you're single or not. If you are single, take a look at your standards. Are you setting the bar too low in certain places? Too high in others? Plenty of people have made an Andriod-iPhone relationship work. Just sayin'. If you're in a relationship, now is a really good time to start working on something with your partner, whether it be a business venture, project around the house, or just some cute ass cupcakes you saw on Pinterest that will inevitably turn out terrifying when you try to make them.
Capricorn

You're looking to shake things up in your love life, Capricorn, and per usual, the only person you can rely on is yourself. Try making a date outside your usual bars/restaurants, or plan a last-minute romantic vacation before you don't have summer Fridays to keep you sane anymore. Nobody has ever regretted a last minute beach trip.
Aquarius

Virgo season has you ready to go deep, Aquarius, so don't be surprised if you temporarily become that chick at the bar asking everyone what they think happens after you die. You're just in a mood. Honor your inner philosopher this week by starting a new book, watching an interesting documentary, or just doing something for yourself that feels spiritual. It'll help stop you from hitting a vape pen and asking everyone if they believe in the Matrix later.
Pisces

You're feeling veeery coupley this week Pisces, so be aware of getting too clingy with your partner. Sending an "I miss you!" text is cute once per day, not once per hour. Try to make plans for some quality time later in the week, so you'll get the attention you crave without breaking into anyone's apartment.
Images: Giphy (12)
Stay Calm: Your Weekly Horoscopes July 29-August 2
Not gonna lie, the stars are trying to f*ck us over this week. The Sun has squared Uranus and it's turning everyone into assh*les. (Assh*les…Uranus…Get it??) Time to load up de-stress meditations from the mindfulness app of your choice because this week you're going to need it. At least Mercury goes out of retrograde on Wednesday. TG for small miracles.
Aries

Maybe you don't need to keep it quite so 100 this week, Aries. Not saying you shouldn't speak your mind, but there's a value to shutting the f*ck up every once in a while, and the stars are aligned for you to put your foot in your mouth if you're not careful. Maybe try running any angry texts by your one nice friend for he next week or so?
Taurus

People are testing you this week, Taurus, but don't lose your cool. Before losing your sh*t on a coworker for another meeting that could have been an email, take a breath and think, "do I really need to go apesh*t right now?" If the answer is no, take a moment to scream in the bathroom, then return to work. If the answer is yes, then go awffff queen. You earned it!
Gemini

Typically nothing phases you, Gemini, but not this week. The time for keeping sh*t to yourself is over and it's finally time to let  know how you feel, in the nicest way possible of course. Save the passive-aggressive emails for another day and address any issues you have head-on. Not only will you get what's bothering you off your chest, but you'll also get to look mature in the process. Win-win.
Cancer

Red alert! There's friend drama ahead! Turbulence in your friend group might cause some significant anxiety over the next few days. It's unfortunate, but at least you know it's coming. Whatever happens, just remember pre-school rules still apply: use your words, and always maintain your inside voice.
Leo

You're one of the only signs actually having a good week this week, Leo, so congrats. Probably that birthday month energy. The Sun in your sign has you feeling particularly in need of some adventure and freedom, meaning a little solo journey could be just what you need. As an added bonus, you'll avoid bad vibes from other signs, who are totally going through it right now. So sad for them.
Virgo

This is it. This is the week where you finally tell that one person who has been annoying the living sh*t out of you that they've been annoying the living sh*t out of you. We all knew it would happen eventually. Say what you have to say, but just remember swearing is generally frowned upon on the workplace.
Libra

You're a ticking time bomb right now, Libra, so get ready to explode. You don't know on whom, and you don't know when, but it is going to happen. You can minimize the chance that you'll go crazy on a loved one by being kind of a hermit this week. Watching Netflix alone is a great way to avoid having too many brunch margs and telling Megan she can't keep posting pics from her wedding two years ago. You can rejoin society next week when you're not so volatile.
Scorpio

You're throwing yourself into your work in a bad way, Scorpio, and it's starting to show. Remember your friends? Remember your family? When was the last time you talked to your mom? Take a little time this week to reinstate some balance into your work-life balance before you end up like the sad lady at the beginning of a rom-com with a corner office but no one to share it with. A tragedy!
Sagittarius

This week you're like Beyoncé in 2002: about to break out on your own. It's time for your very own solo career, whatever that means to you. You might be surprised to find that you enjoy your own company wayyy more than you enjoy 99.9% of other humans. Just make sure you don't love hanging out with yourself so much you neglect the .01% of people you do actually like.
Capricorn

You're not one to dive into an activity without a detailed itinerary (remind me to hit you up about planning my bachelorette), but this week you might find yourself needing a little spontaneity. Not saying you have to get in your car and "just drive," but maybe this week you don't have to have every moment of every day meticulously planned. Leave some time in your day for some unplanned fun. At the very least, you could end up at some very fun happy hours.
Aquarius

You're in for some drama in one of your closest relationships this week, Aquarius, so don't be surprised if you have some novel-length texts in your future. No matter what the drama brings, or who it is with, try to keep in mind that at the end of the day you do really love this person.
Pisces

Tell us how you really feel, Pisces. Woah okay, not that much. You're on edge this week (Mercury retrograde will do that to ya) but that doesn't mean you have to take the filter completely off. The filter is there for a reason, and that reason is not getting fired. As an added bonus, you've been burning the candle at both ends and that stress is finally catching up with you. Exhaustion due to overwork + general irritability due to Uranus' placement in the cosmos? Uh yeah, I'd just go ahead and call out sick right now.
Images: Giphy (12)
RIP To Your Plans: Weekend Horoscopes For July 27-29
It's the first weekend of this cycle of Mercury in retrograde, so be prepared for major SNAFUs even for the best laid plans. Mercury causes traffic jams at the beach, delayed flights, and may or may not be partially responsible for you drunk texting your ex. Whatever you planned to do probably won't happen, so pack a roadie in case you get stuck somewhere on the way to the party. Here are your weekend horoscopes for July 27-29.
Aries
This is a weekend for calling it quits. Well, maybe deciding to call it quits. Wait to part ways with a lazy lover or an annoying friend until Monday so it doesn't ruin your whole weekend. Then again, if you cut ties by Friday afternoon you can have a lot more fun all weekend long without worrying about how you're going to do it. IDK, just weigh your options and then drop the dead weight.
Taurus
Normally, you don't draw attention to yourself, but you could find yourself in hot water if you let that Taurus temper flare up in public. Instead of yelling at your boyfriend in public for getting too drunk at the pregame, wait until you get home to passive-aggressively sulk until he figures out what he did wrong on his own. He might never figure it out, but at least you didn't embarrass yourself in front of your friends.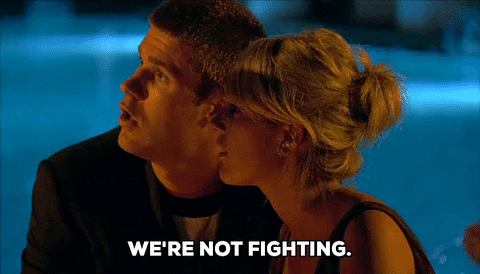 Gemini
Friday's full moon in combination with Mercury in retrograde can really make you vulnerable to mishaps. Clumsiness might be your curse. Sure, you look smoking hot in an all-white outfit, but maybe stick to drinking clear liquors and not whatever jungle-juice-sex-on-the-beach-fruit-punch concoction is on special. It's inevitable that even if you aren't a sloppy mess, someone else will be, and it will be spill city. Just lookin out, hun.
Cancer
You're likely to get in a tiff about one of those two topics banned from polite conversation: sex and money. Hopefully, you aren't somehow fighting about both at the same time, amirite? Anyway, if you're in an argument, avoid letting a third party get involved. You don't need Kat or Jess or even your mom stepping in to help fight your battles. You're a big girl; resolve sh*t on your this weekend.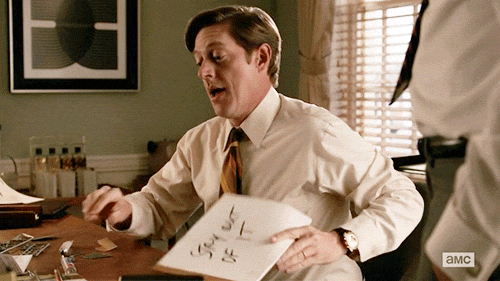 Leo
With Mercury in retrograde this weekend, you might feel like you're literally losing your GD mind at every turn. You'll be that friend asking for a hair tie, asking for a phone charger, asking to use someone else's sunscreen because you literally just can't get your sh*t together. Luckily, the Sun is in your sign, so everyone has basically be nice to you. Keep things simple and make sure you pack both pieces of your bikini if you're hitting the water.
Virgo
With Mercury in retrograde, you're prone to reminisce a little too hard this weekend. There's a lot going on with you and the weekend is busy, too. You might think back to a time when all you had to do was smoke weed and eat pizza on Chad's futon. Resist the urge to text whomever Chad is to you. The guy that you find comforting because he doesn't challenge you whatsoever isn't in your life for a reason, and that reason is he's an unemployed stoner whom you can't introduce to your friends.

Libra
Friday's lunar eclipse in Aquarius means you can't play nicely with others. As a balanced Libra, you aren't the biggest attention whore of the signs, so it's important that others pay attention to you this weekend since you rarely ask to be the focus. When someone bucks your authority in the group text about suggesting a brunch place, all hell could break loose. Tantrum City, population: you.
Scorpio
The lunar eclipse could have you feeling betrayed this weekend. Your friend could post a snap to her story where a girl you don't really like appears in the background. Like, why would they even be hanging out together?? Your boyfriend could drop info about his past that isn't, like, bad, but you just didn't know. You'll feel like he's been hiding stuff from you and, yes, it will be a fight.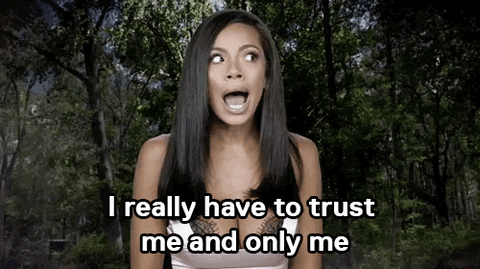 Sagittarius
It's time to keep yourself from mouthing off this weekend. Instead of firing back in public, and by public I mean on Twitter, type what you were going to say to a friend, screenshot it and have a good laugh between pals. With Mercury in retrograde, it's easy for your words to get misconstrued. It's easier to explain what you meant to one friend than to battle trolls all weekend. #notworthit
Capricorn
You may think your bank account can handle your habits this weekend, but you could be wrong. Check yourself before going out. Like, how embarassing would it be to have your card denied at the bar because you went too HAM buying novelty pool floaties on sale earlier in the day? Pretty damn embarrassing. I mean, I hope you got enough likes on the Insta of you on that giant pizza float to make it worth it.

Aquarius
Weird things happen when Mercury is in retrograde, so don't be surprised if you're sick of your own sh*t this weekend. You might be frustrated and angry with yourself for not being able to get it together, be a better friend/girlfriend, eat healthy all the time, exercise regularly, etc. etc. etc. Well, tell those bad thoughts to f*ck right off. Having it all together is for mommy bloggers on Instagram. You just do you, and put off trying to be perfect forever or at least until fall.
Pisces
The lunar eclipse in your subconscious realm means any garbage feelings you're having will mostly be chilling under the surface, waiting to bubble up and make you look insane. Save yourself some embarrassment and tell your friends you're just hormonal or something when you cry uncontrollably in a screening of Mama Mia: Here We Go Again. That way you don't have to explain that your mom used to clean the house to ABBA when you were growing up and you wish you were nicer to her when you were in high school. Not speaking from experience here or anything, of course.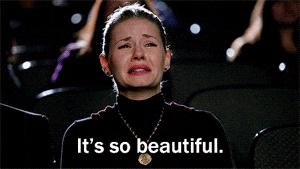 Images: Shutterstock; Giphy (6)