This New True Crime Podcast Is The Next 'Dirty John'
If you've listened to Dirty John or Dr. Death, then you have an idea of what Wondery's podcasts offer. They're grisly, salacious looks into crimes you never knew existed, and honestly my morning commute has never been better. This week, Wondery dropped their newest podcast: Over My Dead Body. It tells the story of Dan and Wendi, "two good-looking attorneys" with "a bad breakup, a worse divorce, and a murder case involving a menagerie of high-priced lawyers and unexpected co-conspirators." So basically, the details of how a power couple fell apart, plus a murder twist. That's literally all of my favorite things.
So, what's the crime being investigated here? If you're the kind of person who hates having an appropriate amount of context spoilers, then I'd recommend you stop reading here.
Do I google the story @WonderyMedia did for #overmydeadbody podcast or keep guessing who's responsible? I've changed my mind 5 times! #truecrime pic.twitter.com/wS6410j6sX

— Jamie- Uglee Truth Podcast (@theugleetruth) February 14, 2019
Still with me? Good. In 2014, Dan Markel (the husband) was found dead in his Tallahassee home: shot in the head. According to Refinery29, Wendi Adelson's (the wife's) family was "immediately suspected of hiring someone to complete the crime." To be fair, if I had a bad divorce from someone I would want my family to at least OFFER to send a hitman. (JK! My family's not rich enough to pull that off.) The podcast starts with the story of Dan and Wendy's relationship (and subsequent divorce), then goes into the details of Dan's death and the investigation that followed.
Given how the trial in this case concludes, the story becomes less about their relationship, and more about the dynamics of race and privilege involved in the trial. Despite the Adelson family being immediate suspects, and further connections being found between the family and the suspected hitman, no family members were ultimately charged with any crimes. Instead, only people of color were arrested in connection to the crime. Given that the Adelsons are a wealthy, white family, Over My Dead Body explores how the family's privilege may have played a role in who was ultimately charged for this crime. I mean, yeah, if it's between wealthy Floridians staging a hit on their ex-son-in-law and a random break-in, I am 100% going with the former. People from Florida are, as a rule, insane. In-laws are also generally insane. It just adds up.
I listened to the first episode this morning, and what struck me most (other than how f*cking addictive it was) was how easy it was to forget that the story led up to a murder. Episode one starts with Dan's upbringing, then how he met Wendi, and what their wedding was like. They also interview friends who knew them as a couple. It tells you, from Dan's perspective, about the divorce. And as much as I love hearing the gory details of a murder, I have to say I find autopsies of relationships equally interesting—and this one sounds like a real mess. Also, and this may just be because I'm a messy b*tch, I live for seeing any two people who are described as "the perfect couple" be torn down. Especially when they try really hard to convince people they are, in fact, a perfect couple.
If you binge the first few episodes of 'Over My Dead Body' (can't blame you) and are hungry for more true crime content, here's a list of other relationships with famously violent ends. Enjoy.
Debra Newell
I mentioned 'Dirty John' earlier, but if you're not lucky enough to have listened yet, then here's what you're missing. 'Dirty John' is the story of Debra Newell, a wealthy, middle-aged interior designer, and John Meehan, the criminal and con man who seduces her. In classic Wondery fashion, the story starts with the dynamics of the relationship: the intense emotions, the broken trust, what it looked like from the outside. But as tensions build, the focus shifts from how to spot and catch a con man—and more to how you survive him. (If you're more of a visual learner, there's now a Bravo series on this too.)
Lorena Bobbitt
Lorena Bobbitt famously became known as the woman who cut off her husband's penis. While this crime was thrown around as a zany joke for most of the '90s, details of the crime—and the relationship leading up to it—are far from funny. I'll let you discover the rest on your own (preferably by watching Jordan Peele's new Amazon series about it), but suffice it to say that women don't typically go around cutting off genitalia without due cause.
Jodi Arias
On May 8, 2013, Jodi Arias was convicted of first-degree murder for the death of ex-boyfriend Travis Alexander. Alexander and Arias met in 2006, and began a long-distance relationship in 2007. Over their 18-month, off-and-on relationship, Arias moved twice to be closer to Alexander. Meanwhile, Alexander's friends consistently disliked Arias and felt her behavior was "worrying." Naturally, when these same friends found Alexander covered in stab wounds with a gunshot to the head, they pointed the police in Arias' direction. Arias pled "not guilty" to initial charges, but claimed she committed the murder was self-defense two years later, and alleged that she was a victim of domestic violence. While the Jodi Arias story doesn't have a TV show (so sad), there is a Lifetime movie that I am very excited to watch.
Basically, if you like hearing people talk sh*t about other peoples' relationships along with your regular dose of true crime, any one of these stories will be right up your alley. Do yourself a favor and start Over My Dead Body today, then drop your number in the comments so I can text you all my insane theories as I come up with them. Thanks!
Chris Soules Copped A Plea Deal For That Fatal Hit-And-Run
Another day, another drama desperately in need of Chris Harrison's commentary. Not because Chris Harrison provides particularly insightful wisdom. He's just managed to make me feel okay about a lot of things that would otherwise inspire long-term trauma. Today, it's the news that former Bachelor Chris Soules is getting off on an aggravated misdemeanor after literally taking someone's life back in 2017. To quote TMZ, Soules "copped incredibly sweet plea" on Tuesday. He's now pleading guilty to "one count of leaving the scene of a personal injury accident." Right, because getting rear-ended into a ditch by a drunk driver sounds like "personal injury" to me.
Pretty much Soules' attitude towards this whole thing: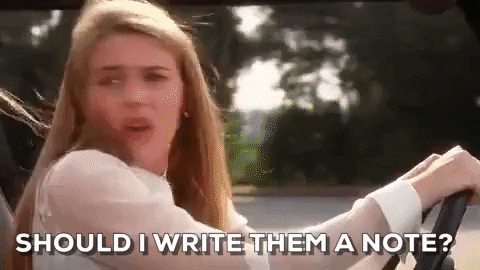 In case you don't know the story, my last sentence provides a pretty thorough summary I'll dig in. In April 2017, Soules was driving through Iowa, rear-ended a man's tractor and knocked it into a ditch. According to Soules' attorney, he then proceeded to call 911 and administer CPR, staying on the scene until EMTs arrived. His attorneys have less to say about this part, but Soules then got back in his car and hauled ass out of there before the cops showed up. The tractor driver died, and cops tracked Soules back to his house. They found empty and "partially consumed" alcoholic beverages in Soules' car, and arrested him.
Soules was initially charged with leaving the scene of an accident resulting in death, which is a felony. While other members of our community might have shut the f*ck up and been thankful they weren't hit with a murder charge, Soules felt that any repercussions for his actions were way harsh and could not stand. So he briefly had his lawyers try to argue that the law itself—the one ruling that the surviving driver in a hit-and-run should return to the scene—was unconstitutional. In a ruling that should be considered common sense but currently feels like a tsunami level wave of relief, this argument did not stand.
Cut to today, and Soules has been offered a plea deal. In exchange for pleading guilty to the non-felony charge of leaving the scene of a personal injury accident, Soules could face up to two years in jail. He'll receive his sentence in January. And I'm not one to argue that anyone should spend the rest of their life in jail, but I just have to say one more time that this is a really, really light punishment for literally killing someone. While drunk driving, no less! And then fleeing the scene after! Meanwhile, Ice-T is out here getting arrested for unauthorized use of the E-ZPass lane. It's almost like…the police treat people differently based on their race??? Nah…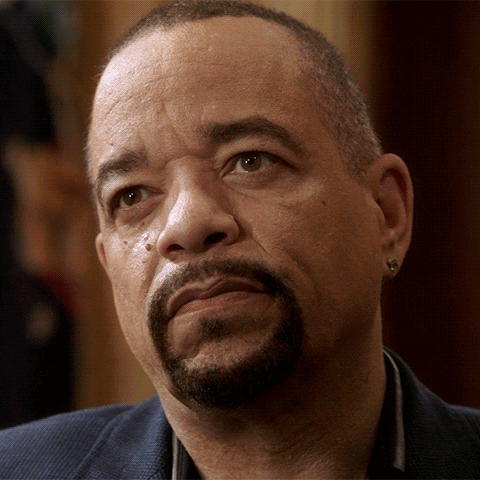 I'm sure it won't be the worst news of this week, or even today. But that's no reason we can't let it depress us! Let's hope at least that this is the worst Bachelor Nation news we hear until Colton's season starts airing and Arie and Lauren give birth. At that point, I'll just resign myself to rage-weeping through the next 12 or so Mondays.
Images: Giphy (2)
One Of Harvey Weinstein's First Accusers Paid Off An Accuser Of Her Own
 Last night, the New York Times broke a horrifying, heartbreaking story on Asia Argento, one of the first public accusers of Harvey Weinstein. The report states that Argento paid $380,000 to Jimmy Bennett, an actor who accused her of sexually assaulting him in 2013. (*Cue enormous wave of people taking this as a reason to discredit the entire #MeToo movement.) Neither Argento nor her representatives have commented at this time, but here's what we do know about their relationship.
In 2004, Bennet played Argento's son in the film The Heart Is Deceitful Above All Things. They exchanged friendly messages on Twitter and Instagram through 2012 (Bennett's Twitter is now inactive.) In 2018, Bennett filed a notice of intent to sue against Argento. In the notice, he details a May 9, 2013 meeting with Argento in her Marina del Rey hotel room. Bennett was 17 at the time; Argento was 37. The legal age of consent in California is 18. Bennett claims Argento requested to be alone with him, gave him alcohol, performed oral sex and then had intercourse with him. She then asked to take photos of him. The photographs allegedly taken on this day, of the two of them partially clothed in bed, were included in the notice sent by Bennett. The following Instagram posts from the day in question were also included. I wouldn't recommend reading the comments if you wanted to eat or sleep tonight.
Not much is known about the contact between the two following the alleged incident, with the exception of one Twitter message sent by Bennett on June 8, 2013, saying "Miss you momma!!!!" In the 2018 notice of intent to sue, Bennett requests $3.5 million in damages for intentional infliction of emotional distress, lost wages, assault and battery, highlighting the harm to his mental health and subsequent hits to his career. Argento's lawyers agreed to a settlement of $380,000. In exchange, Bennett relinquished the right to sue Argento, or post the photograph taken of the two partially clothed in 2013. The settlement does not include a non-disclosure agreement. In an April 2018 letter, Argento's lawyer claims the decision to omit non-disclosure language was because Argento "felt it was inconsistent with the public messages conveyed about the societal perils of non-disclosure agreements."
Since the settlement, only one instance of contact has been logged between Argento and Bennett, when she liked an Instagram post on July 17. While neither Argento nor Bennett are speaking to the press, other members of the #MeToo movement have come forward, stating their disappointment, heartbreak, and an urging not to let this story destroy the message of #MeToo.
I've said repeatedly that the #metooMVMT is for all of us, including these brave young men who are now coming forward. It will continue to be jarring when we hear the names of some of our faves connected to sexual violence unless we shift from talking about individuals [+]

— Tarana (@TaranaBurke) August 20, 2018
So, yeah. What a terrible day, what a terrible year. It hurts to see any story as painful as this come forward, it hurts to hear this about a woman I admired, and it hurts me to think how this story will be used to further attack the voices of #MeToo. I'm sure I'll pitch a dozen more thinkpieces on this this week, but for now I'm too dazed and too sad. I'd like to say at least this week can't get any worse but hey, Trump still has the nuclear codes. So let's just buckle in and see where this shitstorm takes us.
Heads up, you need to keep up with the news. It's not cute anymore. That's why we've created a 5x weekly newsletter called The 'Sup that will explain all the news of the week in a hilarious af way. Because if we weren't laughing, we'd be crying. Sign up for The 'Sup now!