Hot Take: Let's Keep Erika Jayne On 'RHOBH' For As Long As We Can
There's nothing that brings the internet together like a good old fashioned scandal. Whether that's Hilaria "how you say cucumber in English" Baldwin, the O.J. trials, or Tom and Erika Girardi vs. everyone they've (allegedly) f*cked over. 
As of late 2020, Erika Jayne/Girardi officially transcended the reality TV world into mainstream news and pop culture after she filed for divorce from Tom and the couple was sued for allegedly leveraging their breakup to embezzle money. And even though the Housewives franchises are no stranger to legal scandals (Teresa Guidice, Lynne Curtin, Jen Shah, etc.), Tom's reputation and the sheer gravitas of the situation has catapulted the story into major news outlets like the LA Times and CNN — but most importantly, it's being featured on the Real Housewives of Beverly Hills. 
Up until this season, Erika Jayne was the Kourtney Kardashian of RHOBH: boring AF (Kim said it, not me). And sure, unlike Kourtney, Erika has been interesting to look at, but beyond that she's been cold, reserved, and truly an enigma wrapped in a riddle and (allegedly stolen) cash. 
IMO, getting to feature the divorce/lawsuit this season is the best thing to happen to RHOBH in a looooong time. Over the past few years the franchise has been littered with trivial storylines like PuppyGate that drag out for 10 episodes longer than they should, so bringing in an actual scandal to basically be the eighth cast member this season is bringing much-needed dimension and depth to the show. Otherwise, you just know the entire season was going to be ViolateGate (Sutton vs. Crystal). Yawn. 
And I commend Erika on what she's given us so far in season 11. She's basically the Faye Resnick we never got — divulging her perspective on the lawsuit, commenting on Tom's declining health, and sharing her real feelings about her and Tom's relationship now that she doesn't have to protect him. Her storyline this season has seriously resurrected the franchise from the brink of irrelevance, lacing it with a hint of true crime-ish elements combined with a more open and off-the-cuff Erika who's actually pulling her weight within the cast. 
And that leads me to my hot take: let's keep The Pretty Mess on RHOBH as long as she's still being… well, pretty messy. 
If I'm getting too far ahead, there are CliffsNotes below to get you up to speed. But if you already have your PhD in the Erika/Tom scandal like me, feel free to skip the summary and get straight into my open letter to Bravo on why they should keep Erika around for season 12. 
Erika's Involvement in the Lawsuit(s)
About a month after Erika filed for divorce, Edelson PC filed a class action lawsuit against Erika and Tom, alleging that the couple embezzled settlement funds meant for victims who lost family in the 2018 Boeing plane crash. The lawsuit also claimed that the "'divorce' is simply a sham attempt to fraudulently protect Tom's and Erika's money…". 
On the heels of that, Tom's former business partners filed a separate suit against him, claiming that Tom kept funds over $315,000 that he owed them for his own gain.
And although all this shadiness was allegedly orchestrated by Tom, the scandal is being framed in a way that implies Erika is guilty by association — and not just because of the allegedly opportunistic divorce, but also because her company EJ Global received over $20 million in loans from Tom's law firm. 
That $20 million was probably spent on her glam squad's room and board during cast trips alone (kidding) (not really), which makes it all the more sad to know it could have been used to pay victim settlements — and all the more infuriating considering it did not belong to Erika in the first place. And that's a sentiment the judge agrees with, after ruling that specific victims can go after Erika for up to $11 million to replace the amount Tom never paid them.
Why This Sh*t Is Interesting
What punches up the entire storyline is the juxtaposition between the way the media/lawsuits are framing Erika, and how she's portraying herself on RHOBH. 
While the lawsuits suggest that Erika had some part in/knowledge of Tom's shady dealings, the RHOBH version of Erika is acting as if nothing illegal happened. In fact, she's enraged that people dare speculate that the divorce timing was suspect, saying during the latest episode, "What's being said is just, I mean, it's insane. That my divorce is a sham, but nobody cares about the facts." She also explicitly said the divorce wasn't a ploy to hide assets while FaceTiming Kyle and Lisa. THE TEAAAA. 
I'm the first to admit that she's in a sh*tty position, mostly thanks to Tom. But we can't forget that Erika is a performer by trade with an alter ego that even Danielle Staub couldn't pull off. We've seen her transform from the world's best poker player to a puss-patting, bodysuit-wearing, loud and bright singer/dancer. All this to say, her time on the stage and those two episodes in The Young and the Restless prove that she has the chops to act the part that her PR recommends. 
And as much as I love to analyze what's strategy and what's not, at the end of the day I just want good TV. So Erica sharing those tidbits about the lawsuit hit hard, as did the comments about her and Tom's pre-divorce relationship. For the past five seasons, we've heard nothing but glowing reviews of Tom "styrofoam cup" Girardi. Not a peep of indiscretion or disagreement, and not even Kim Richards piped in threatening that she had dirt. But Erika has finally, finally expressed several iotas of emotion and raw stories about their relationship this season, and whether those are her true feelings or a narrative suggested by her PR team (or Mikey), it makes you wonder, what other dirt is she going to spill, now that she's not protecting Tom?
And we're going in the right direction. So far this season, Erika has detailed his heartless goodbye, admitted she was pissed he didn't come see her on Broadway, and even expressed her fear about her public perception post-divorce in the last episode when she said, "I don't want his actions to absolutely kill what I have created."
And there are logical reasons why Erika is being more real. For one, she needs that Bravo paycheck more than ever, especially after detailing her fears about the attorney fees in the latest episode. Now that she literally needs this job, it's in her best interest to involve herself in the storyline and bring some actual juiciness — whether that's Tom related, post-divorce dating stories, etc. 
Another reason to keep her on the show is that despite the accusations, Erika's still proving it's expensive to be heeeer-er-er-er by boarding a PJ and sporting a $189k ring. That's some major BDE when you're in the middle of an embezzlement lawsuit, and some very Jen Shah-esque energy that makes for ridiculously entertaining TV. 
And while Erika's attorneys briefly dropped her and then took her back (for reasons we can only speculate), her castmates have continued to show their support and allegiance to Erika, both on the show and on social media. From Kyle and Lisa dancing to "XXPEN$IVE" and most of the ladies wishing her a happy birthday publicly, they clearly don't feel a need to distance themselves at all. Truly women supporting women, in the words of Ramona Singer. 
Thanks to Tom, Erika's part of a truly impactful scandal that I'm 100% sure will be turned into a Hollywood blockbuster. With that being said, capturing Erika's perspective on the RHOBH is a fresh, deep, real storyline that's captivating AF. And because court cases take forever and Erika can only say so much right now, Bravo can easily milk this content well into next season as well. Not to mention, Erika will definitely be opening up with some new storylines about post-Tom life in an effort to stay relevant (and liquid… with those big lawyer bills). 
Image: Bravo
Why LGBTQ+ Creators Are Suing YouTube
Et tu, YouTube? Members of the LGBTQ+ community are  filing a lawsuit against YouTube and its parent company Google, after facing what they claim is discrimination when it comes to posting and regulating their content on the platform.
The lawsuit claims that LGBTQ+ members are being subject to "unlawful content regulation, distribution, and monetization practices that stigmatize, restrict, block, demonetize, and financially harm the LGBTQ+ Plaintiffs and the greater LGBTQ+ Community." You hate to see it.

YouTube has the power to prevent creators from running ads and to put age restrictions on the content that is uploaded to their site. And LGBTQ+ members have found that their videos and ads are either denied or marked as only appropriate for ages 18 an up. Obviously, this restricts their visibility, and furthermore the amount of money they can make. What's more, these restrictions seem to be only because the content contains queer elements, or simply feature queer creators.
Plaintiffs in the lawsuit include a company that makes a LGBTQ show called "G News," which submitted an ad that YouTube rejected. The ad in question was meant to promote the show's Christmas holiday special video, and when they reached out to YouTube to inquire why their ad wasn't allowed to run, they were told it was due to "sexually explicit" and "shocking" content in the video. What was so shocking and sexually explicit about it? In a recording of a phone call with a representative for Google Ad Sense, the rep said the block was "because of the gay thing," according to CNN. Oh. Oh, no, YouTube.
Eventually YouTube agreed to run the ad and categorized the whole situation as a "misunderstanding," but this was once the holiday season had already passed. Too little too late, babe.
Alex Joseph, a spokesperson for YouTube, told CNN, "Our policies have no notion of sexual orientation or gender identity and our systems do not restrict or demonetize videos based on these factors or the inclusion of terms like 'gay' or 'transgender.'"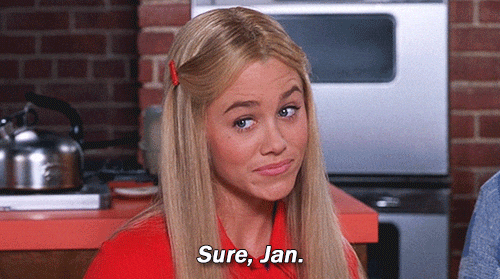 The lawsuit was filed in Federal Court in California on Tuesday, so we shall see if justice will be served.
Was 'The Act' Fair To Gypsy Rose Blanchard?
Warning: This post contains spoilers for Hulu's The Act. 
As the finale nears, I've been reflecting on Hulu's The Act—a masterpiece of true crime television, in my opinion, with one nagging issue. As a fictionalized version of events, The Act can and does take liberties with the truth. Some portrayals are adjusted in a flattering way; others are not. We also know that The Act chose not to consult Gypsy Rose Blanchard, who is currently in prison, or her family. As The Act season continues, and the show seems to increasingly turn on its lead character, I have to wonder: how much should a fictionalized show be able to editorialize before it becomes unethical? Was The Act fair to Gypsy Rose?
According to Gypsy's family, the answer is a resounding no. In a Vulture interview earlier this month, Gypsy's stepmother Kristy Blanchard spoke out against The Act's depiction of Gypsy, her friends, and the mother-daughter dynamic. "Untruthful tellings don't help," she said. "It doesn't help time in prison and it doesn't help her family." She cites an early shoplifting scene as an example, in which she says "Gypsy being portrayed as the one who tried to encourage the mom to steal something for her…that came from Dee Dee." Dee Dee was a "fraudulent individual," Kristy reminds us. Gypsy, on the other hand, was "an unwilling participant" who was "scared to death of her mom."
I remember that scene, but I hadn't read it as harshly as Kristy Blanchard feared people would. In that scene, I read Gypsy's actions as the symptoms of having grown up in a f*cked-up environment—I didn't judge her or make assumptions about her character. In later scenes, that I'm hoping Kristy never sees, I can't say this same. When Gypsy coaches boyfriend Nicholas Godejohn through shoplifting schemes, she's definitely the one in control. She's also the one in control when she wakes Nicolas up to mock him for the list of reminders he carries in his pocket ("open doors for her"). Or when she berates him in their motel room: "what do you know?" she demands, dripping with contempt.
In many scenes since Dee Dee's murder, in fact, Gypsy has been depicted as cold, manipulative, and cruel. They indicate the extreme stress she was under, and the physical and emotional toll it was taking, but that doesn't undo the damage of seeing how she treats Godejohn during this time. The Act, for me, has taken a turn, and is now depicting Gypsy as the mastermind behind her mother's murder—and Godejohn as her hapless victim.
Thanks in no small part to Juliette Lewis' performance as Godejohn's devastated mother, The Act has given Gypsy's boyfriend a kinder take than others. Godejohn is currently serving a life sentence with no parole for first-degree murder, but The Act shows him as gentle, inept, and completely at Gypsy's mercy. (Earlier in the season, their relationship had felt more nuanced—it's only in recent episodes that I feel the power has really shifted to Gypsy.) These scenes where Gypsy acts out toward Nicholas are a powerful reminder of the rage her childhood of abuse has left with her. But they also undeniably paint Gypsy as the more murderous of the two, and not-so-subtly imply that she's the real villain of this duo. Gypsy is due for release in 2026—is The Act suggesting that she shouldn't be?
When asked her feelings about The Act, Gypsy kept her objections fairly neutral: she doesn't like that the show "used actual name and story without consent, and the life rights to do so." Fair enough. But here's my question: if she ever does watch the show, and feels strongly that her character was misrepresented, are we okay with that? The Act is taking the most license with her character in the moments we know the least about—the days following the murder. No one in the world but Gypsy and Nicholas can attest to what their relationship was like in those crucial days: and The Act, without consulting either, has made a strong choice about how things unfolded.
In the end, it's a take with damning consequences for Gypsy, whose story is ostensibly the one that's being told. Call me old-fashioned, but I think you should make a real effort to get your subjects right when adapting true crime into television, and I'm not sure that was ever The Act's goal. Especially if those subjects are still alive and very much facing the consequences of shifts in public opinion. I can appreciate, from a storytelling perspective, that the angle they've chosen is compelling. But if it's not in fact what happened, and they've explicitly fictionalized events to make Gypsy look like the bad guy? Well, that sounds like a lawsuit to me. Gypsy's already threatened legal action, and after seeing the way this season has gone, I can't say I blame her.
Images: @theactonhulu (2) / Instagram
The Viral GoFundMe That Raised $400K For A Homeless Vet Was A Scam
Does everyone remember the homeless vet GoFundMe campaign from last year? Good, me neither. Usually, stories described as "heartwarming" don't appear in my feed because of who I am as a person. But the story that this campaign was actually allegedly run by three scammers who made up every detail, though? Yeah, you better believe I was the target audience for that kind of groundbreaking news.
As someone who is both financially and morally bankrupt, I can't help but love a good scamming story. This one has it all—the compassion of trifling fools charitable strangers, incriminating texts, and even the alleged scammers turning on each other. Read on for what Vice calls, "another example of how our world is a dark and depressing place," and what I'm calling a how-to guide for gaming the world of online fundraising. Just kidding! (Or am I?)
The Original GoFundMe
Back in September 2017, Kate McClure started a GoFundMe. Apparently, she'd gotten stranded in Philadelphia, and encountered a homeless veteran named Johnny Bobbitt. She claims that Bobbitt spent his last $20 to buy her gas. McClure and her boyfriend, Mark D'Amico, decided that "all Johnny one little break," and with that thought, they started a GoFundMe campaign.
Their initial goal was set at $10,000, but people are such suckers the story got so much media attention that they ended up raising over $400,000. Cute, right? Hah. This is America, people. You gotta know there's a twist coming. Especially with a hook as wholesome as a homeless vet GoFundMe page.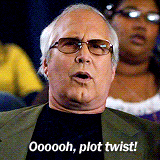 Johnny Bobbitt's Lawsuit
In August, the headlines about this started getting weird. Bobbitt, the vet they were allegedly raising money for, turned around and sued McClure and D'Amico. He alleged that they had taken over $200K for themselves. Bobbitt claimed that McClure had initially provided him with food, clothing, and cash. Yet the bulk of the money donated to the GoFundMe campaign never came his way. He was even back on the streets. Bobbitt then alleged that the couple was using those funds as a "personal piggy bank to fund a lifestyle that they could not otherwise afford." The fact that this is precisely how I used my parents' credit card in college is neither here nor there.
The couple responded to the lawsuit by claiming that they were withholding the remaining funds until Bobbitt—who struggles with drug addiction and has been in and out of rehab several times—got clean. They further claimed to have set up two trusts in Bobbitt's name, providing him a small salary, retirement funds, and investment funds to be overseen by a financial planner. D'Amico popped off even further, claiming he would rather "burn in front of him" than hand it over, given Bobbitt's situation. Way harsh, Tai.
He also apparently hoped to get a book deal out of this whole situation. He pitched the title "No Good Deed" for said memoir while the lawsuit was ongoing, to further the whole "white knight being victimized" thing he had going. Unsurprisingly, the trusts they claimed to have established for Bobbitt did not exist.
The Alleged Scam Revealed
Ultimately, Bobbitt's lawsuit had the exact opposite effect of what he hoped. Not only did news coverage do little beyond painting him as an erratic, ungrateful drug addict, but the subsequent investigation led to this week's revelation. The entire GoFundMe was allegedly an elaborate scam—and Bobbitt himself was in on it. Prosecutors say that "every shred" of the campaign was a lie. This includes the initial charming anecdote about Bobbitt spending his last $20.
Text message evidence between McClure and her friend proves that less than an hour after the campaign went live, McClure wrote, "Ok, so wait, the gas part is completely made up but the guy isn't. I had to make something up to make people feel bad." And that, my friends, is why I don't give to charity. I'M KIDDING. But always, stay on your toes—evil is real and walks among us.
For those of you saying: "But wait! Who cares if she made up a detail if the guy is real," I have some further bad news. This was not an innocent-white-lie-to-serve-a-greater-good kind of situation. McClure and D'Amico allegedly had no intention of using the money to help Bobbitt.
In fact, all of the money is now gone. And the couple spent most of it. Some of the purchases that ABC News lists include luxury handbags, a New Year's trip to Vegas, a BMW, and over $85,000 worth of ATM withdrawals "at or near casinos in Atlantic City, Philadelphia, and Las Vegas." Yeah, these are not people who started a homeless veteran GoFundMe page in good faith.
When the prosecutors confront them with this evidence: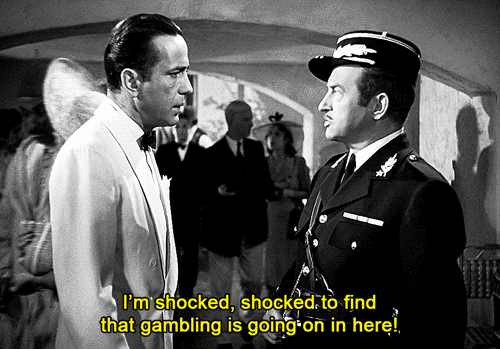 While Bobbitt's exact involvement in hatching the scheme is unclear, prosecutors have uncovered a Facebook post he made back in 2012. In this post, he tells a very similar story to the one shared on the GoFundMe page. A woman ran out of gas, he spent his last few dollars to help her, and so on. Interesting.
The Criminal Charges
Back in September, the Burlington County Prosecutor's office raided McClure and D'Amico's home. Many of their possessions (including the BMW) were seized. On Wednesday, McClure and D'Amico turned themselves in to prosecutors, they've since been released. Bobbitt was arrested later that night on charges of "being a fugitive from justice." All three are being charged with second-degree theft by deception, as well as conspiracy to commit theft by deception.
According to ABC News, the New Jersey couple is facing five to ten years in prison if convicted. Bobbitt, on the other hand, will be extradited to Burlington County to face his charges. And in a final poetic turn, the couple will appear in court on Christmas Eve.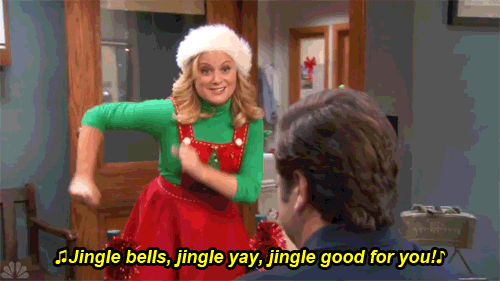 Others typically view scamming stories like this as a sign of humanity's decline. But I feel like I already knew that most people are self-serving assholes! So, it doesn't quite shake me to my core when I find out that one more person shamelessly stole for their own gain. Ultimately, it's nice to know that a charitably minded GoFundMe page could be effective. But that is, of course, if the story is aw-shucks enough to get its peddlers on Good Morning America (like these three were).
On the other hand, it's yet another reminder that the internet world is a shady place. It's all too easy to sell people on outright fabrications. I don't really have any advice on how to counter that. I just want to make sure we're all appropriately spooked about the state of the world. And with that, enjoy your weekend.
Are you obsessed with scams, cults, conspiracies, and true crime? Listen to Not Another True Crime Podcast! New episodes drop NOVEMBER 19TH!!
Images: Sharon McCutcheon/Unsplash; Giphy (4)
Jenna Cooper And Reality Steve's Feud Has Escalated
Bachelor Nation never ceases to amaze us with the absurdity that puts their contestants people in the limelight. The Jenna Cooper-Jordan Kimball drama continues but this time, Jordan is nowhere to be heard (but we'll get to that later). Instead, Jenna Cooper and Reality Steve now have beef. Jenna posted a public statement on Instagram this weekend addressing the text messages Reality Steve posted in his article exposing her fake relationship. Nine hours later, Reality Steve posted his statement on Twitter in response. This is a classic "he said, she said" dilemma told via screenshots from the Notes app, so let me break it down for you.
The Plaintiff: Jenna Cooper
Jenna has accused Steve of publishing "fake texts" and telling "vicious lies" about her. Her lawyers have requested he hand over the text files so they can "forensically examine" them (see below). As well, Steve has been asked to identify who sent him these files and how he was able to "vet" their authenticity. See below for Jenna's full statement (and gratuitous glamor shot).
I have a few issues with her statement. I get it girl, if these texts weren't from you then I'd be v pissed. But not once did you mention in your statement that you didn't cheat on Jordan. Steve explained in his statement that she neglected to mention that the cheating rumor was false. Even Shakespeare would agree, "the lady doth protest too much" aka she's denying everything so much, it's basically admitting she did it.
The Defendant: Reality Steve
Steve posted his counter-statement on Twitter following Jenna's allegations. He stated that Jenna's lawyers demanded he release the information on who sent him the text messages in question. If he refused to do so, they would assume the messages were "fabricated to harm Jenna." That seems like a rather large jump to conclusion, but whaetvs, I'm not a lawyer. Keep in mind, which Steve also includes in his statement, that he has dealt with his fair share of drama when it comes to releasing spoilers about The Bachelor so he has done his research on what he is legally allowed to post or not. Here's Steve's rebuttal to Jenna's allegations.
Here is my response to Jenna's silly Instagram post she put up at 12:30am this morning. Go check it out if you haven't had a good laugh to start your day… pic.twitter.com/AVIz8mcCRw

— RealitySteve (@RealitySteve) September 22, 2018
Sidenote: lol that Steve's first instinct was to call out the modeling pic.
The Breakdown
Reality Steve publishes an article containing what he claims are text messages between Jenna and a man who is not Jordan, basically expressing that she was never in love with Jordan.
Jenna released a public statement about the messages 10 days after Steve's original article was published. Why did she wait so long to release a statement? Weird.
Jenna accuses Steve of hiding behind his lawyer during this whole confrontation but she began this fiasco with her lawyers reaching out to him. Seems rather hypocritical.
Jenna is asking Steve for the original messages so they can be "forensically examined." IDK how you forensically examine text messages. Also, Steve was sent screenshots of messages from his anonymous source so that's not going to help her in a forensic examination (whatever that entails).
Steve claims that these messages have "been verified they are from Jenna, these are confirmed from her phone number, so in case you have any doubts, just know this has been vetted out." I have a few issues with this statement in his original article. Firstly, is the only way they were verified is from the anonymous source who sent them? Not so reliable. Secondly, how were they confirmed they were from her phone number and how do we know for sure someone didn't just spoof Jenna's number? (Yes, I watch Law & Order: SVU.)
Jenna is asking Steve to reveal his anonymous source. But by doing this, Steve risks losing his reputation as a reliable source of information and breaking the trust he has with those who provide him with information. He's also not legally obligated to reveal his sources. Also, unless Jenna has cheated on Jordan with multiple men, why does she need to know the identity of the source?
Where is Jordan in all this? Would love to get his thoughts.
The Verdict
TBH I'm no lawyer so I can't say for sure. BUT, I can say that I think Jenna looks pretty ridiculous. If she spent half her time denying the cheating allegations as much as she denies those texts are from her, then maybe she'd be in a different situation. Also, by getting lawyers involved in all this, she's only prolonging the amount of time it's going to take for people to forget about this scandal. Like, I don't really get the point of this. Jenna already lost Jordan; what good is going to come out of this "investigation"? I think it's also telling that when Reality Steve's lawyers wouldn't comply to Jenna's requests, she took everything public to social media. Would you really do that if you had a winning case? Not according to the fake, honorary law degree bestowed upon me by Dick Wolf.
In any case, I love a good scandal, so I'm excited to watch this circus continue to play out in the media, if for nothing else, so that I can put off thinking about Colton for a little longer. I will be waiting for updates with bated breath.
Giphy: Images (2)
One Of Harvey Weinstein's First Accusers Paid Off An Accuser Of Her Own
 Last night, the New York Times broke a horrifying, heartbreaking story on Asia Argento, one of the first public accusers of Harvey Weinstein. The report states that Argento paid $380,000 to Jimmy Bennett, an actor who accused her of sexually assaulting him in 2013. (*Cue enormous wave of people taking this as a reason to discredit the entire #MeToo movement.) Neither Argento nor her representatives have commented at this time, but here's what we do know about their relationship.
In 2004, Bennet played Argento's son in the film The Heart Is Deceitful Above All Things. They exchanged friendly messages on Twitter and Instagram through 2012 (Bennett's Twitter is now inactive.) In 2018, Bennett filed a notice of intent to sue against Argento. In the notice, he details a May 9, 2013 meeting with Argento in her Marina del Rey hotel room. Bennett was 17 at the time; Argento was 37. The legal age of consent in California is 18. Bennett claims Argento requested to be alone with him, gave him alcohol, performed oral sex and then had intercourse with him. She then asked to take photos of him. The photographs allegedly taken on this day, of the two of them partially clothed in bed, were included in the notice sent by Bennett. The following Instagram posts from the day in question were also included. I wouldn't recommend reading the comments if you wanted to eat or sleep tonight.
Not much is known about the contact between the two following the alleged incident, with the exception of one Twitter message sent by Bennett on June 8, 2013, saying "Miss you momma!!!!" In the 2018 notice of intent to sue, Bennett requests $3.5 million in damages for intentional infliction of emotional distress, lost wages, assault and battery, highlighting the harm to his mental health and subsequent hits to his career. Argento's lawyers agreed to a settlement of $380,000. In exchange, Bennett relinquished the right to sue Argento, or post the photograph taken of the two partially clothed in 2013. The settlement does not include a non-disclosure agreement. In an April 2018 letter, Argento's lawyer claims the decision to omit non-disclosure language was because Argento "felt it was inconsistent with the public messages conveyed about the societal perils of non-disclosure agreements."
Since the settlement, only one instance of contact has been logged between Argento and Bennett, when she liked an Instagram post on July 17. While neither Argento nor Bennett are speaking to the press, other members of the #MeToo movement have come forward, stating their disappointment, heartbreak, and an urging not to let this story destroy the message of #MeToo.
I've said repeatedly that the #metooMVMT is for all of us, including these brave young men who are now coming forward. It will continue to be jarring when we hear the names of some of our faves connected to sexual violence unless we shift from talking about individuals [+]

— Tarana (@TaranaBurke) August 20, 2018
So, yeah. What a terrible day, what a terrible year. It hurts to see any story as painful as this come forward, it hurts to hear this about a woman I admired, and it hurts me to think how this story will be used to further attack the voices of #MeToo. I'm sure I'll pitch a dozen more thinkpieces on this this week, but for now I'm too dazed and too sad. I'd like to say at least this week can't get any worse but hey, Trump still has the nuclear codes. So let's just buckle in and see where this shitstorm takes us.
Heads up, you need to keep up with the news. It's not cute anymore. That's why we've created a 5x weekly newsletter called The 'Sup that will explain all the news of the week in a hilarious af way. Because if we weren't laughing, we'd be crying. Sign up for The 'Sup now!
Images: Instagram (3); Twitter
Stassi Made Crazy Allegations Against Faith & Now She's Getting Sued
Happy Monday, everyone! Stassi Schroeder of Vanderpump Rules is may be getting sued for some shit she said on a podcast—and no, not the time she referred to the #MeToo movement as a "male witch hunt." Or the time she said she was "tired" of people of color talking about race. Against the advice of everyone with a grasp on logic and a desire to see Stassi succeed, Stassi went on another podcast, The Bitch Bible, and proceeded to fuck herself over yet again. This time, she accused ex-VPR cast member Faith Stowers of stealing "over $300,000 worth of stuff," and also maybe Jax's car. I'm not sure who Stassi's publicists are, but I wonder why they continue to let her appear on podcasts, including her own. This story is fucking crazy, so pop an Adderall (but stay away from the tequila) and let's get into the details of what she said.
Stassi & Kristen's "Investigation"
Stassi made a ton of claims during this podcast episode—it was honestly kind of hard to keep up. First, she says that Kristen's friend texted her saying "do you know Faith Stowers? She was out and stole my credit card." If you're thinking this sounds less than rock-solid, don't worry—the text continued to say "I know because her friend came to me and admitted it." Maybe I'm being jaded here, but I feel like it's rare for someone to walk up to you and tell you the first and last name of the person who just stole your wallet. Must be an LA thing.
Kristen, because she's Kristen, obviously goes batshit with this information. She finds a Daily Mail article covering an investigation of a woman who allegedly drugs and robs men in LA night clubs, and decides that woman is "100% Faith." All she has to go off is some grainy surveillance footage that, I guess, could be Faith, but could also be a ton of other people. Kristen and Stassi then do a bunch of psycho shit like screen shotting surveillance footage, comparing it to Faith's tagged Instagrams, and seeing if tattoo placement lines up.
hey tweeties, doesn't this ex #pumprules thief look familiar?

someone put her on mtv & gave her a platform for press. I didn't wanna go there but I'm going there. https://t.co/4682a7jyzG

— kristen doute ???? (@kristendoute) April 26, 2018
After consulting with DJ James Kennedy, they further allege that Faith (or rather, the unnamed woman in the surveillance footage they've been obsessing over who they think is Faith) is wearing Logan's jacket in the video. (Logan is James' ex-friend/spurned lover, in case you've forgotten. God, this cast is messy.)
and she's wearing Logan's jacket!

PS it was his favesies and he would really like it back. https://t.co/SnxmJdcHIo

— kristen doute ???? (@kristendoute) April 26, 2018
Once JacketGate breaks, Stassi and Kristen go full Law & Order and call the authorities. The police tells them in no uncertain terms that they don't give a shit and are not convinced, which seems like as good a time as any to stop telling people about your "findings." Or, you know, go on a podcast six months later, up to you Stass!
Listen to Benson, sweetie, she's better at this than you.

Don't Worry, There's More
Stassi, whose Adderall appears to be furiously kicking in at this point in the podcast, drops a few more bombs. She talks about how Faith was "homeless" while shooting VPR, and says that while Faith was couch surfing, Lala Kent would "plant things in her apartment to see if Faith stole it." A statement that really exclusively makes Lala look bad, but ok. Stassi then goes on to mention Jax's car being stolen the night that the Jax/Faith hookup is revealed. Again, for unknown reasons, she decides this must be Faith too.

As a parting shot, Stassi warns Faith that she has "video cameras all up in house" and "everyone is going to know it's you." First of all, unless Faith stole the car and then stashed it in Stassi's apartment, I'm not really clear on what kind of damning footage she'd have. Also, WHY do you have video cameras all over your house?? Do you watch old footage of yourself on a regular basis? Is it a sex thing? Please explain. (Actually, don't.)
Faith's Response
Unsurprisingly, Faith has a different version of events. On Wednesday, Faith went on The Tomorrow Show and announced that she's suing Stassi, supposedly using Lisa Vanderpump's legal team. On the car-stealing accusation, Faith seems just as bewildered as I am on how Stassi got from "missing car" to "Faith took it." As Faith puts it, "Jax Taylor's car magically went missing and I had to be the person that stole it." As for the other accusations, she recounts Stassi seeing the Daily Mail article, and adds that the woman pictured "was a black woman who looks nothing like me." Hmm. "I don't know if Stassi's been around a lot of black women in her life," Faith continues. "I'm guessing probably not."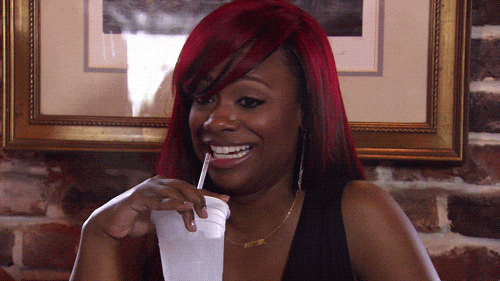 Judging from the general diversity level of VPR's cast, I'd say that's a safe assumption. Faith adds that she was "really shocked" that Stassi would associate her with the woman in the article. But notably, she refuses to label Stassi as a racist outright. "I don't want to put the 'r' word out there and say that she's racist because that can really stick with somebody," Faith says. (Despite the fact that Stassi wasn't particularly concerned about the possibility of false criminal charges sticking with Faith.) As a further insult, Faith reveals MTV "had to do a background check" because of the things Stassi said (for her new show, Ex on the Beach.) V impressed with your restraint, Faith. And good for you for getting off the toxic mess that is VPR (for the not-at-all toxic show that basically Bachelor in Paradise, but with everyone's exes). Also, I kinda think reality shows should be doing background checks in general (Chad Johnson, anyone?), but whatever.
Faith concludes by stating that she doesn't want money from this lawsuit. (I take it with a grain of salt whenever a reality star says in a TV interview that they're not doing something for the money.) She says she just wants Stassi to retract her statements, and more generally, to understand the power of her voice. "You have a reach ma'am," she says of Stassi's VPR fame, "and because you have that reach, you have a responsibility so when you say things…you make a check and you make sure they're true." As for why Stassi might be making these accusations? "Maybe she still likes Jax" is Faith's theory. Truly, the burn Stassi deserves.
Images: Twitter (2); Giphy (3)
World's Pettiest Fuckboy Sues Bumble Date For Texting During A Movie
Brandon Vezmar, 37, who will be forever be remembered as one of the pettiest fuckboys of all time, is suing his Bumble date after she wouldn't stop texting during Guardians Of The Galaxy 2. According to KVUE, the suit states that it's not so much about being reimbursed as it is about the fact that "the Defendant's behavior is a threat to civilized society."
Can you countersue someone for having no chill? Asking for an unnamed Bumble woman I've never met.
According to Brandon The Petty, he clearly told his date her texting was "driving a little nuts" to which she rightfully responded "I can't not text my friend," and continued texting.
Honestly I've never been more on anyone's side in my entire life.
Apparently, Unnamed Bumble Woman found out about the suit when American Statesman called her for comment, to which she responded, "Oh my god. This is crazy."
Again, a 100% appropriate reaction from Unnamed Bumble Woman.
So how much money is Brandon looking for his troubles? $17.31. The price of a movie ticket, and probably .000001% of what it cost Brandon to meet with a lawyer about this for even one minute.
While of course Brandon will not win this lawsuit in any way shape or form (TBH I imagine the judge is going to laugh him out of the courtroom), this does have the potential to set a very dangerous precedent. What's next? Getting sued for the price of your side salad for table texting about your date's Axe body spray? Being subpoenaed for helping your friend get out of a disastrous date by calling and saying there's an "emergency?" Finding out there's a search warrant out for you because you ghosted?

Are we going to have to like, pay attention to our shitty dates now? This is how we get The Handmaid's Tale, people.
After what we assume was a thorough roasting of Brandon in Unnamed Bumble Woman's group chat, she released the following statement:
"I did have a very brief date with Brandon, that I chose to end prematurely. His behavior made me extremely uncomfortable, and I felt I needed to remove myself from the situation for my own safety. He has escalated the situation far past what any mentally healthy person would. I feel sorry that I hurt his feelings badly enough that he felt he needed to commit so much time and effort into seeking revenge. I hope one day he can move past this and find peace in his life."
Wow. Honestly, I love Unnamed Bumble Woman. Her response literally hit every passive-aggressive tactic in the book, and I am living for it. In just one paragraph she:
1. Questioned Brandon's very questionable mental health.
2. Said she felt sorry for him.
3. Pointed out how much time and effort his weird revenge plot actually will take.
4. Made him sound like a complete and total tool with no life.
5. Wished him peace in his life.
And she even fit in an "I'm sorry I hurt your feelings." Girl is on fire. Honestly I'd go to a movie with Unnamed Bumble Woman any day. The only way that she could have knocked this out of the park more was if she started the paragraph off saying she wasn't 100% sure on who Brandon was, and ended it by thanking her fans for support.

According to The Telegraph, Brandon and Local Hero Unnamed Bumble Woman met up and she gave him the money and he agreed to drop the suit, adding that "he would donate the money to charity." All $17 of it. Oh, I'm sorry, and 31 cents. Just in case you had any doubts that it was not about the money, but about what this neckbeard thinks he was "owed" by a woman who dared to go on a date with him without fucking him or even pledging her lifelong devotion to him immediately afterward. The audacity of that woman!
We wish Unnamed Bumble Woman all the luck in the world with her dating life, and hope to see her texting with full brightness in a movie theatre soon. As for Brandon, I think I speak for all Bumble users when I say: delete your account.