9 Last-Minute Gifts For People Who Have Literally Everything
Is it just us, or can getting holiday presents for everyone on your list start to feel like a full-time job?
I mean, it's not like we're all sitting here taking meticulous notes all year about products that our fav people have their eye on, right? (If you are one of these people, please tell us all of your secrets).
And let's be real—we all have that one friend who mentions something they want, and next time you see them, welp—there it is. They're the type of person who has literally everything. Is there anything more frustrating than thinking you found the perfect gift just to find out they got it for themselves before you could even hit the "buy now" button? We think not.
Shopping for these people can be a tough task, which is why we've collected the best gifts to give for those hard-to-please people in your life. From unique experiences to little luxuries they wouldn't normally buy for themselves, trust us when we say there really is something for everyone here.
Give them a reason to stop scrolling and go smell the metaphorical flowers by gifting them a National Parks Pass. Nothing says, "You need to get outside" like a gift that will force them to spend some time in nature.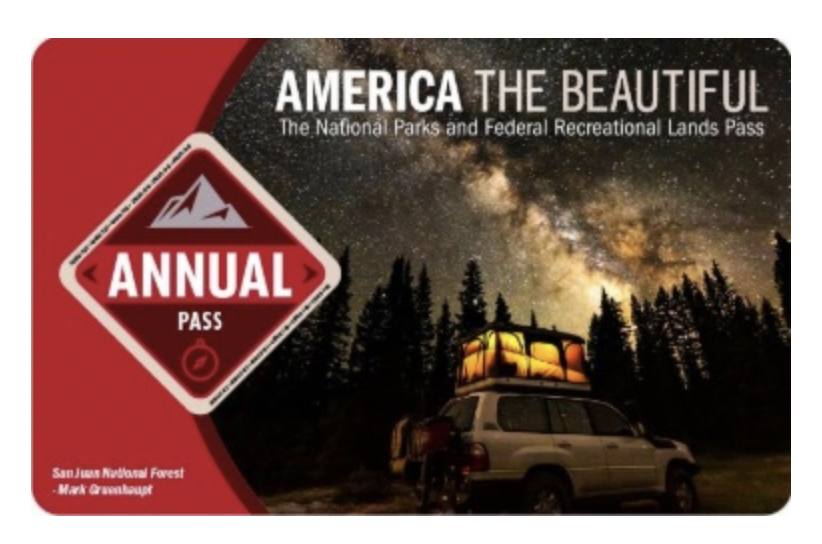 National Parks Annual Pass
USGS
That's nothing quite like the gift of competition. Bananagrams is a thought-provoking, anagram game that will get everyone gathered around a table for some quality time together. Albeit, we can't promise you won't get into a screaming match about if a word is real or not. You win some, you lose some, right?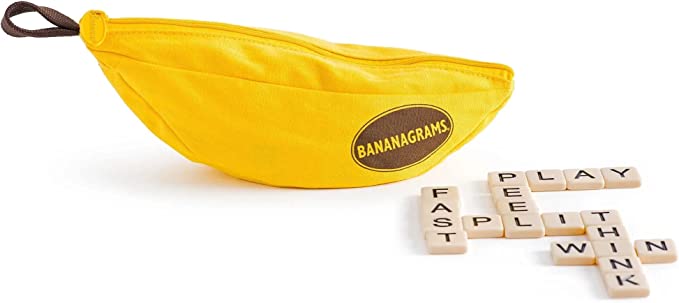 Cozy up together with the blanket of your literal dreams. We've never met a person who was upset with receiving a chic, comfy blanket, especially when it just so happens to be the Kardashians' favorite brand.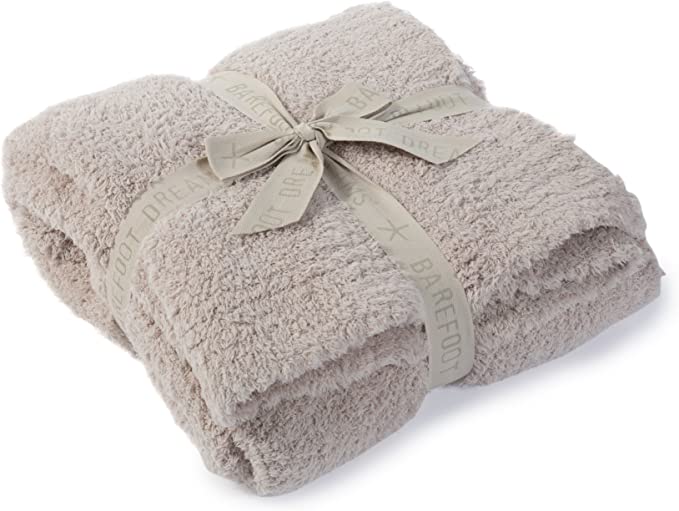 CozyChic Throw
Barefoot Dreams
Okay hear us out on this one—this flavored olive oil set is a little something special. Most people would probably never buy it for themselves since they likely only use flavored oils on certain cooking occasions… aka get this for them and have them make you a nice meal. Win-win.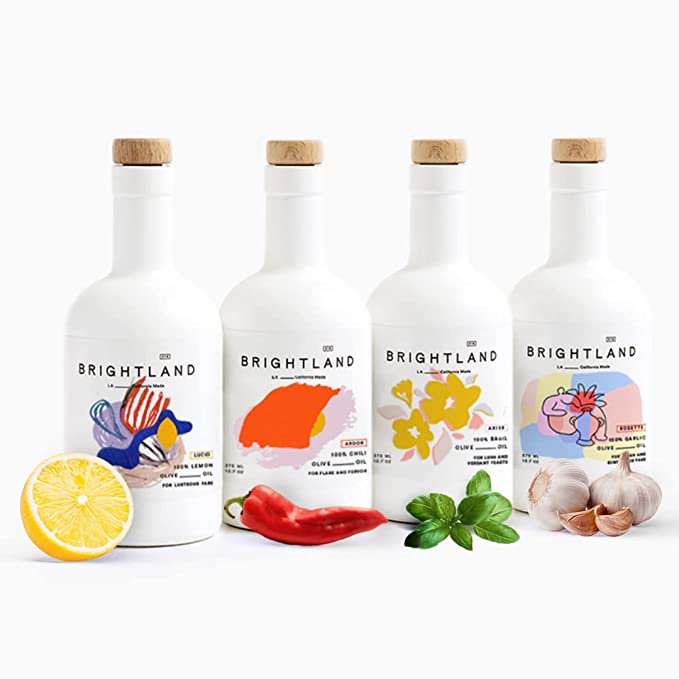 Olive Oil Set Infused with Garlic, Lemon, Basil, and Chili Peppers
Brightland
Truth be told, the holidays are stressful AF and we could all use a drink. Enter: these chic colored coupe glasses. They're chic, trendy and the perfect luxury to gift your bestie for a future wine night. Pro tip: assign everyone a color and you'll never get your drinks mixed up again. Probably.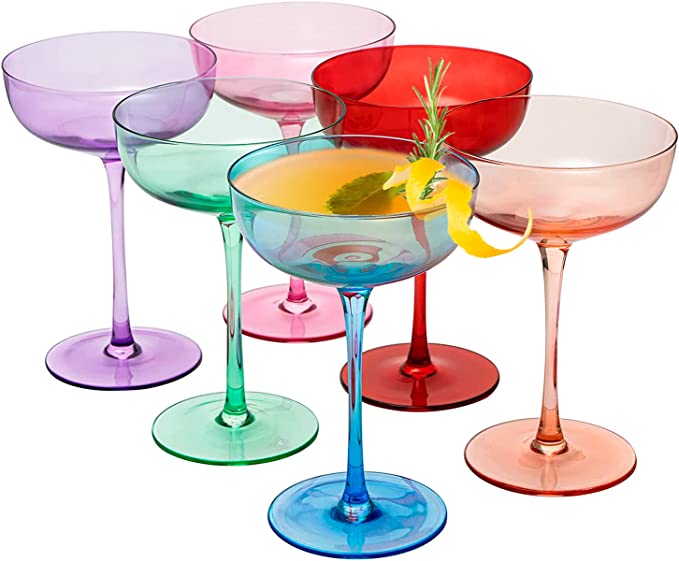 Colored Coupe Glasses
The Wine Savant
A custom photo puzzle will keep them busy during the strange abyss that is the week between Christmas and New Year's while also showing how thoughtful you are by displaying one of your favorite photos. Thank us later.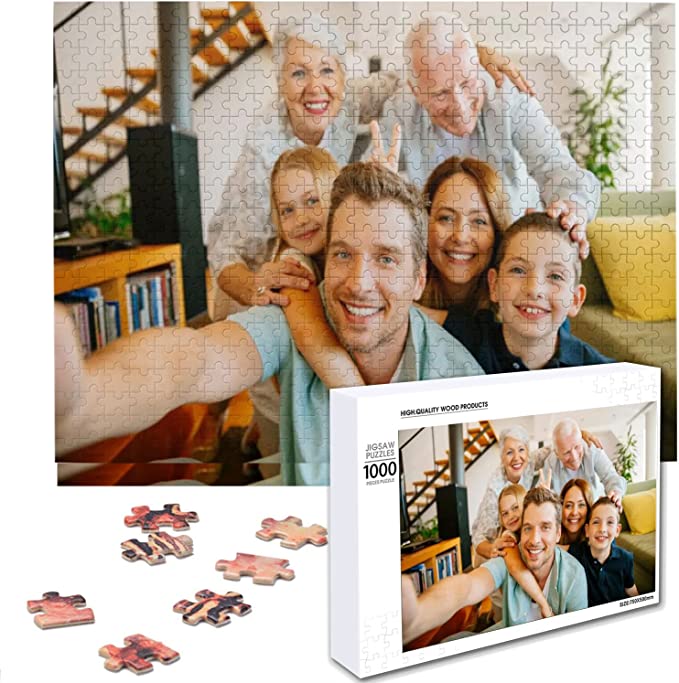 A wise woman once said you can never have too many candles, and who are we to doubt that as fact? Not only is this candle the best scent in the world (in our humble opinion), but the packaging is so gorgeous you hardly even need to wrap it. Throw a bow on it and you're good.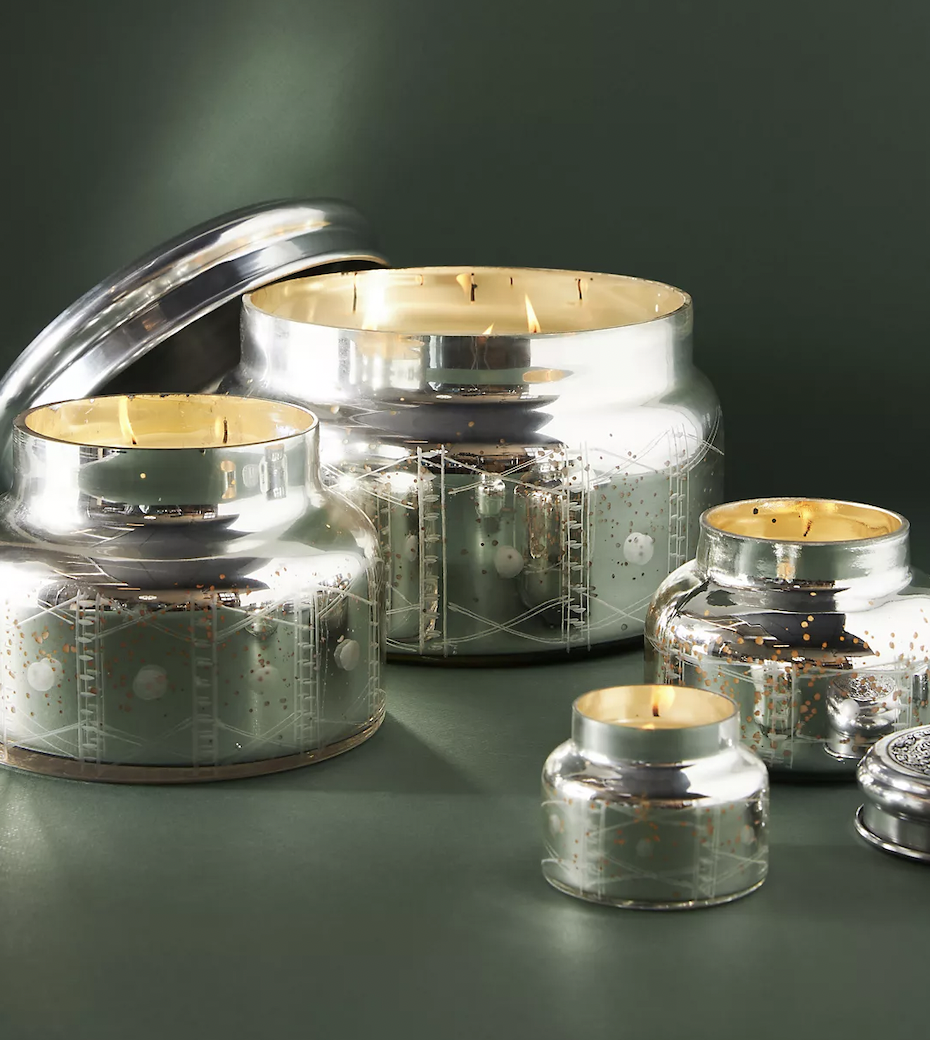 Volcano Mercury Glass Jar Candle
Capri Blue
Everyone loves chocolate. Need we say more?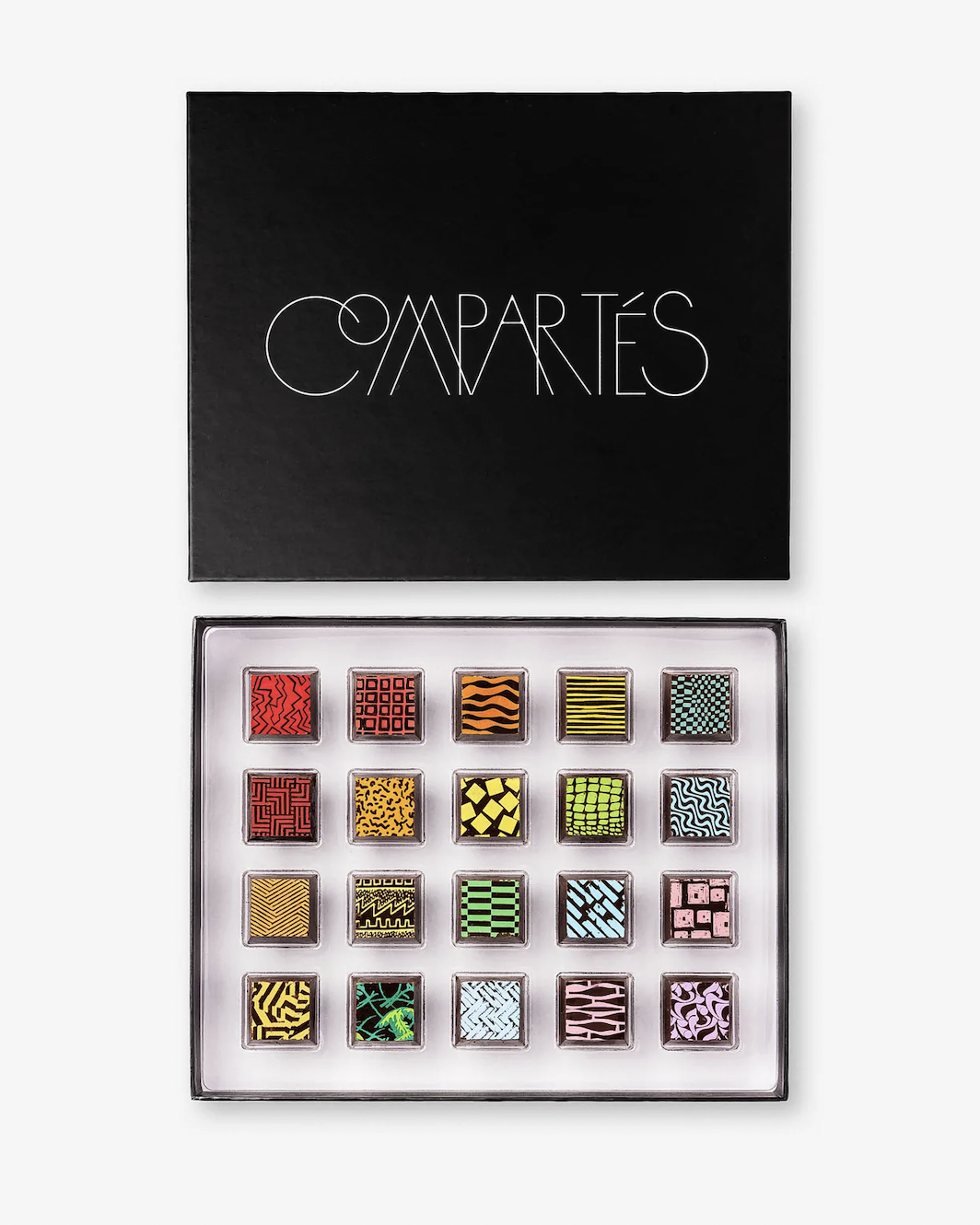 20 Piece Signature Truffles Gift Box
Compartés
Last but not least… If you're truly stuck, there's no better gift to give than to give. Pay it forward on their behalf and you'll stay on karma's nice list for another year.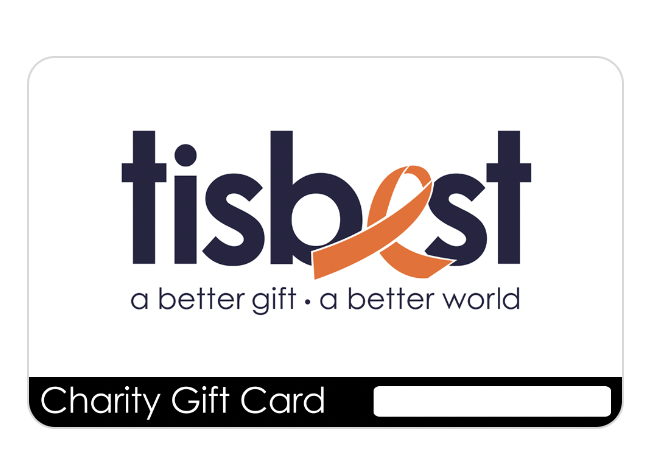 Last-Minute Father's Day Gifts Because We Know You Forgot Too
Betches may receive a portion of revenue if you click a link and purchase a product or service. The links are independently placed and do not influence editorial content.
Let's be honest, we all waited until the last minute to find a Father's Day gift. We're all just trying to stay in the present, ok? Speaking of presents… All I have to say is thank goodness for expedited shipping or my ass would be in trouble right about now. It looks like we're on the same page since you're reading this article, so we've taken the liberty of rounding up all the best Father's Day gifts on Amazon Prime for you. (You can thank us later.)
I don't know why, but I feel like if there's something smoked on a cocktail menu, the dad at the table is bound to order it. Bring the buzz home with this cocktail smoker kit. Did I mention there are 4 different kinds of wood to burn?

Bedside Docking Station

TESLYAR
Because we know he'd be a mess without you, help your partner (or dad) get organized with this bedside docking station. It has a perfect little nook or hook for everything he uses on a day-to-day basis. Bonus points: he'll never have to ask you, "Hey, where's my wallet?" again.

Breakfast Sandwich Maker

Hamilton Beach
You know what they say, "If you teach a man to fish…" Well, if you get him a breakfast sandwich maker he'll have fresh breakfast for life. Plus, what Dad doesn't love a good BEC?
Okay, so maybe he's not up for a trip to the spa, but that doesn't mean you can't bring the spa to him. This foot and leg massager is quiet and super effective. It's the perfect gift to show you care without actually having to touch his feet.   
Nothing quite says "Dad" like grilling. This 19-piece grill set is all he'll ever need when mastering the BBQ. It's made from quality material and has a portable carrying case so he can show it off to all his friends.
For the active Dad who's always on-the-go, the Amazon Halo tracker is the perfect addition to his ensemble. It'll track his steps, sleep, and heart rate without being intrusive or distracting.

Waterproof Portable Bluetooth Speaker

JBL
Not only is this speaker portable, but it's also wireless and waterproof—making it a perfect addition to your next family beach day. What more could he ask for?

Wireless Premium Noise Canceling Overhead Headphones

Sony
The father of your children might need some peace and quiet every once in a while, and these noise canceling headphones will do the trick. If he starts telling too many Dad jokes, you can always borrow them to tune him out.

Steel Smokeless Indoor Grill

Gotham Steel
I know we talked about grilling already, but what if it's raining on his BBQ parade? Or, you don't have outdoor space for a grill? Not to fret—this indoor grill has you covered. It's non-stick and dishwasher safe, which means no extra dishes for you to deal with.

Indoor Garden with LED Grow Light

AeroGarden
Give him the gift of a green thumb all year long. Dads that love being on garden duty during the warmer months will love having an indoor version of it for every season.

Double Cotton Hammock with Space Saving Steel Stand

Vivere
Let him relax a little—setting up this hammock in your backyard will make him feel like he's on an island somewhere without you having to fork over the funds for flights. 
Cure his caffeine fix during the hot summer mornings with a cold brew coffee maker. He'll stop complaining about his hot coffee being too watery when he adds too many ice cubes to it. 
Let's get to the point, pickleball is having a moment. It's a great game to play with the entire family. Just make sure he doesn't get too competitive.

Industrial Strength Hand Healer

Jack Black
OK, anything with the phrase "industrial strength" in the name has to be made specifically for fathers, right? We all know that he's probably never going to buy this for himself, but he desperately needs it. 

Insulated Cooler Backpack

SEEHONOR
Let him be the "cool" Dad he thinks he is with a leakproof, soft cooler backpack. Perfect for all the summer picnics, beach days, and boys' nights ahead. 
Image: Cottonbro / Pexels
Last-Minute Gifts Available On Amazon Prime That Will Arrive By Christmas
Christmas is going to be here in like five minutes, and unsurprisingly, you don't have your shit together. Unfortunately, you also can't go out to the mall to holiday shop because you don't feel like it. (That's a totally reasonable excuse. Finding parking at a mall during the holidays is considered especially heinous.) Even if you did all of your shopping on time, there's probably someone you don't really like that much who bought you a present and now you have to give them a gift, too. Ugh. Holidays are so annoying. Anyway, here's a bunch of shit you can buy on Amazon Prime so you don't have to get off the couch, and it'll show up at your apartment like, tomorrow.
Paying for Uber is the fucking worst. Give someone you love (or at least tolerate) the gift of 20 minutes of awkward conversation with a total stranger while a Sara Bareilles song plays quietly in the background.

Cards Against Humanity is perfect because it's a "party game for horrible people," and I'm going to go out on a limb and assume that you have at least one or two horrible people left on your list to shop for. If they already have the game, just buy them an expansion pack so they don't have to keep using the same played-out Helen Keller jokes every time.

I know this sounds like a questionable gift, but hear me out. Literally every parent is obsessed with ancestry. Real adults love to be like "I just discovered that I'm 18% German! How incredible!" It's like, the safest bet for any parents, aunts, uncles, etc. that you still need to shop for. Plus, it's part of Amazon's Shop (RED) Save Lives program, so proceeds from your purchase will go to (RED), which is a very good cause, I'm sure.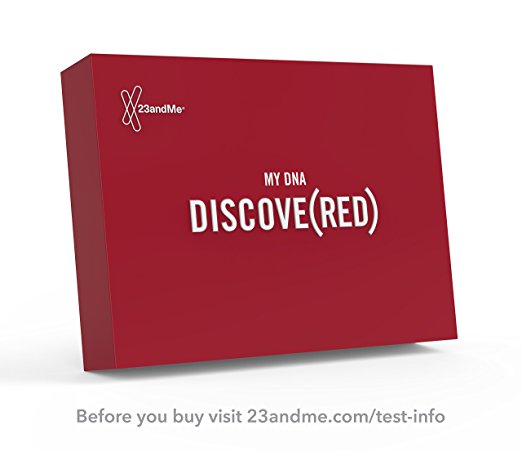 Just stalk the person you're looking to buy a gift for on Instagram and see which makeup artists or celebs they follow until you find someone that has a makeup palette. This will be easy, because this is 2017 and literally every person with a shit ton of Instagram followers has something you can buy. Then, see if that person has a product available on Prime. Again, this is 2017, and everything is available on Amazon Prime.

Ridiculous face masks are always a great gift because they're a) really fun, b) great content for your Snapchat story, and c) actually necessary because we all eat and drink like shit around the holidays and need all the help we can get.