Two Ways To Use Lasers That Have Nothing To Do With Hair Removal
If you've read any of my articles, you know that I have two obsessions in life: weddings and skin care. I am grateful for overpriced moisturizers the way most people are for their health. Look, I know that most of these designer products are brewed in a lab with the key ingredients of good marketing and absolute bullsh*t, but nothing feels better than slathering a $72 lavender-infused cream on my face at night and waking up the next day looking the exact same. However, there is something to be said about other beauty treatments that actually do what they say they'll do so that don't have to basically throw your money into a cremator at Bloomingdale's. Well, I'll be damned! So what are these magical beauty treatments, you ask? I'll give you a hint, the one and only Lupe Fiasco has an album named after them and that man has an impeccable complexion. Coincidence? I think not. He's using lasers on that gorgeous mug, y'all!
If, like me, your mind immediately goes to the most painful experience known to humankind, laser hair removal, you aren't wrong because this treatment is what really kicked off the beauty industry's exploration into the world of lasers, but there are so many other treatments that neither cost your life savings nor feel like your aesthetician is pouring literal fire on your ~problem areas.~ If your interest is piqued, let me just tell you, it only gets better. I'm talking photofacials and laser genesis. And if you have absolutely no idea what either of those things are, hello same, but fear not because Dr. Steve Fallek, MD of BeautyFix Med Spa has all the answers.
What Is The Difference Between Photofacials And Laser Genesis?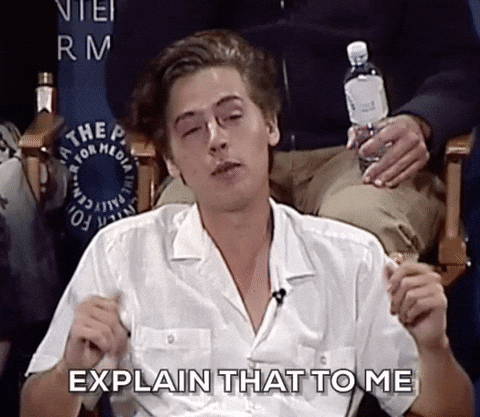 Photofacials use IPL or intense pulse light to lighten the skin. It's more of a corrective treatment for redness, blemishes, sun spots and about a million other things that separate Paul Rudd the rest of humankind (I imagine). But the lightening is targeted, so you won't, like, get all your skin lasered off. So now you're probably wondering how this works, and let me just say, it does work. Dr. Fallek says, "The laser light is absorbed by the red areas of your skin, where it is changed from light to heat. This causes the pigment to 'break up.' It promotes collagen and elastin production, too, which leaves your skin feeling and looking more supple." AKA #skingoals. 
Laser genesis is a similar process, but addresses a completely different set of issues associated with anti-aging. Annoying little fine lines and wrinkles are legit zapped by "heating the dermis below the skin's surface and stimulating collagen production. This treatment will promote vibrant and healthy-looking skin," Dr. Fallek says. One more selling point before you book your appointment: the results happen within minutes and there's no downtime for recovery whatsoever. So if immediate gratification gives you all the life you'll ever need, I assume you're really feeling laser genesis right about now.
What Are The Side Effects Of Each?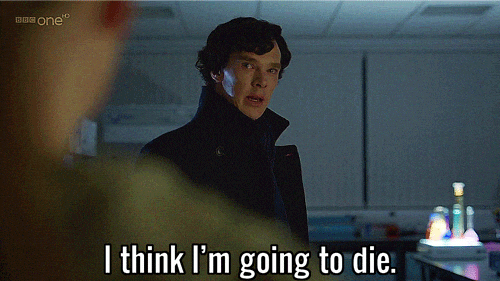 Well, neither of the treatments are invasive so if there are any side effects, they're really minimal. For instance, Dr. Fallek says that a few side effects of photofacials are "swelling or slight darkening of pigmented areas." But, he notes, "the redness and mild swelling disappear within a few hours." That's to be expected, so it does not sound very intimidating. But, full disclosure, some patients develop a striping pattern, which will slough off within a week or so of the treatment, which, like, gross, but this is not an indication of anything "wrong."
Laser genesis has no side effects except for an occasional and minimal reddening, which doesn't happen to everyone who undergoes the treatment. No, really. Dr. Fallek says, "There are no harmful side effects. No irritation and no bruising. The sessions are completed in the relaxed and comfortable atmosphere of our clinic." And that's all I have to say about that. 
What's The Laser Protocol?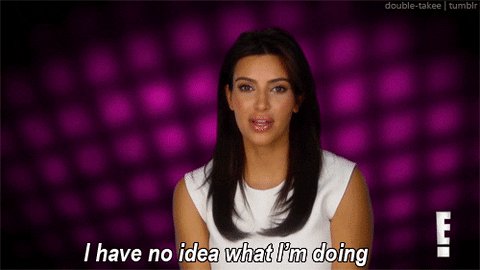 If you choose photofacials, you'll have to get between four and six treatments before you really see the results you want, but you'll start seeing slight improvements with each session, so don't lose hope if you're the only one who notices your glow at first. Dr Fallek recommends getting them two weeks apart at first then stopping by for monthly maintenance to upkeep the results. Honestly, that sounds like a lot of work. Laser genesis, however, is pretty immediate, so you'll see results within minutes, but Dr. Fallek still recommends coming in for four to six treatments because all good things take time, ya know?
Which One Is Better?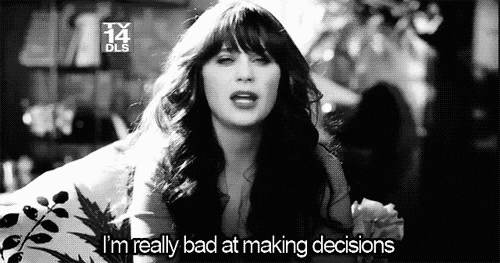 Neither is necessarily better than the other, but because laser genesis is meant for all skin types and photofacials are just for lighter skin tones, maybe laser genesis is the winner here. However, they are so similar that you really can't go wrong (unless you have dark skin and try a photofacial).
However, one major difference between the two treatments that should be taken into account is preparation. Laser genesis requires a lot more prep, plain and simple. Namely, it's absolutely imperative that you have zero traces of any product or hair on your skin because it makes the laser less effective. Take all of your makeup, moisturizers, and cleanser, and Dr. Fallek also recommends shaving your face beforehand. (Personally, I dermaplane with these cute pastel-colored Dorco Tinkle eyebrow razors. Yes, they are meant for shaping your eyebrows, but as someone who can barely fill them in properly, there is no way I am taking a tiny knife to my brows. So I use these little guys to dermaplane.) Anyway, back to the original question. Both treatments have their benefits, and everyone's skin is different. While I personally prefer laser genesis, a photofacial may be better for you. Do what your heart (and derm) tells you!
Images: Giphy; Unsplash
What I Wish I Knew Before Getting Laser Hair Removal
I've been doing laser hair removal on my entire body since 2013. I used to be one of those people who shaved every single day, and sometimes twice a day, because of my total neurosis about having any stubble. Now body hair is making a comeback—women don't have to feel pressured by the patriarchy to shave/wax/etc. It's too late for me to be in on this trend, as I'm already a hairless dolphin person, but I do support it even if I can't actively participate. Look—your body hair, should you choose to have any or not, is totally your choice. But if you despise having hair and are at all interested in doing laser hair removal, let me tell you everything I wish I knew.
1. You Will Forever Need Touch-Ups
 When I bought my first laser hair removal package, they were like "oh, it'll take 6-8 sessions." I thought that meant 6-8 sessions to never having hair again. I have been going every 2-4 months for the last six years. That's a f*ckton more sessions than "six to eight". That's math I can't even do. And I still get regrowth and still need touch-ups. However, it's a huge difference. The hair that comes back is patchy and only in certain spots. Additionally, you decrease how often you need touch-ups—originally, I was completely hairless for 2 months before I'd get regrowth. Now I can be hairless for four months before I need to go back. When I get regrowth, it only shows up in a tiny patch on my knee or elbow, or like, six scattered armpit hairs. It's way easier to manage than when I used to look like a yeti, even when I do need to shave. And then it's time to go again to be hairless for another four months.
2. You Can Accidentally Activate Follicles
If you don't have hair in a particular spot, don't let the tech just go ham all over you. For example, I actually don't have any foot hair, but the tech would always try to do my feet. If you don't stop them—like, "hey, I actually only have hair on the top of my arms, not underneath, you can actually activate dormant hair follicles." Because that can actually happen, which is literally the opposite of what you want.  Be vocal and make sure they are only getting sections that need it, lest you make the situation worse.
3. You Will Still Need To Shave
Laser hair removal is pigment based, so it only kills dark hair. I had so much dark hair that it didn't occur to me that I also grow blonde peach fuzz hair. Instead of shaving daily, I only shave every few weeks to get rid of the blonde fuzz that will never go away. The good news is it isn't stubbly and no one can really see it. But it's quite a shock when I wear shorts for the first time in a while and go in the sun to find a literal inch of blonde hair on my legs. Whoops.
4. It F*cking Hurts
Did they tell you it doesn't hurt? Because it hurts. Especially when you're first starting out. The less follicles you have over time, the less it hurts, but then they just turn the intensity of the laser up so it hurts again. My place sells expensive numbing cream that takes the bite out of laser hair removal, and I consider it an absolute necessity. Put it on your underarms, bikini, knees, and ankles. Trust me. Your skin also feels raw/sunburnt for a day or two afterwards and you can't go in the sun unless you want to feel like a scalding vampire and risk scarring. But tbh, waxing hurts way more for worse results—especially since you have to grow your hair out each time. Laser hair removal, on the other hand, requires you to shave before your appointment, so you never have to be hairy to be hairless ever again.
5. You Get Almost Immediate Results
I thought I wouldn't really see results after my first session, but I was sooo wrong. After just one session, I never had the same amount of hair grow back ever again. Your hair does grow in stages, so the laser kills only the follicles that currently have a hair at that time. That is why you have to go back every couple months. After my first session, it took about a week for the hair follicles to fall out (you can try to shave them but they're so thick it still looks like you have stubble) and I was completely hairless for two months on the dot. Then only about half the hair returned. So if you do decide to try it out, it will immediately change your life.
6. It Saves So Much Time/Money Long Run
When I was shaving every day, I had it down to an exact science. I could shave every hair in 15 minutes flat, and that included exfoliating beforehand. But I spent that 15 minutes every single day (and sometimes twice a day). Now I go for a 15 minute touch-up appointment every four months and shave every few weeks or so. It's so much easier to get ready now, I can take a four minute shower if I don't wash my hair (and I only wash my hair sparingly because it's dyed). While LHR is expensive, so is other hair removal. My place was really expensive upfront but offered free touch-ups for life. I also rarely need to switch my razor head since I use them so sparingly, whereas before I burned through them. And let's be real, I'd rather have to pay for a touch-up that works for four months than get a $65 bikini wax once a month that makes me cry and it really only works for two weeks before you have to start growing the hair out again. In my opinion, the results are totally worth it.
Images: Giphy (6)
Is Laser Hair Removal Worth It? What To Know Before You Book
I've literally always wanted laser hair removal. It seemed completely unattainable; an urban legend of hairlessness reserved for celebrities (or like, Corinne). Then things changed. Instagram influencers started publicizing the "secrets" of their beauty routines. (Hint: many involved laser.) Laser centers multiplied (at least in NYC/LA), and prices dropped. And, most importantly, I graduated college, got a job, and started paying my own bills (*sob*). The only silver lining of that last change? I suddenly had free reign over how I wanted to irresponsibly blow spend my money. So on a day I was feeling particularly brazen (read: my paycheck had just hit), I went for it. I bought five Brazilian laser hair removal sessions at the "special discount price" of $800. Having gone through the process, here's what you should know before getting laser hair removal.

The Cost Of Laser Hair Removal
Obviously, the cost of laser hair removal will vary depending on what you want done, where you go, and whether you've heard of Groupon. Groupon is a must (especially if you live in NYC or LA, where you'll get the best deals), but don't go crazy. You should always research facilities by reputation first—a hack lasering job can leave you with scarring, burning, and a whole host of other nasty consequences—and then see what deals are available. It's also important to note that most areas will take a minimum of five sessions to see lasting results. (If you have particularly thick hair, it can take a few more). So, most places offer packages of 5 or 6, which I highly recommend if it's your first time.
All told, you should be able to buy a set of underarm treatments for around $200, bikini/Brazilian for around $500, and lower leg for upwards of $700. (Disclaimer: I live in DC, so my options were more limited. Hence the $800 payment). And while I found myself paying off my laser hair removal treatment over several months, I haven't regretted it. I've been getting Brazilian waxes since high school, usually at around $50 each. So I went to a very dark place thinking how much money I could've saved by getting laser earlier. On the other hand, the cost of shaving my legs is so relatively cheap (financially—the emotional toll is enormous). So I couldn't quite justify a laser leg treatment since a razor is like, $20 every few months or whatever. You ultimately need to decide what makes sense for you.

The Experience
As I said before, I've been getting Brazilian waxes monthly for a little under a decade. So compared to that, the pain of laser hair removal was NBD. It's kind of like a hot, sharp pinch, but it passes quickly and they give you a cooling pad after. It's obviously not the most relaxing experience in the world—I'm naked from the waist down and talking about my weekend plans with a stranger, after all. Other cons include some redness/swelling for 24 hours max (not every time), the terrifying comment that I might find "ash in my underwear," and the time my time my technician shaved me instead of giving me the option to do it myself. But it only takes about 15 minutes per session (legs take longer), and honestly, no hair removal is fun.
Disclaimer: If your skin is particularly sensitive, or if you're at a facility that's using shitty machines, you may have a more painful experience. Never be afraid to ask questions about what to reasonably expect from treatment, or more information about how the procedure works and what they're using.
The Results
To be honest, I'm not as blown away as I thought I'd be. Five sessions later, I'm still growing hair—thin and fine hair, granted, and it's mostly invisible unless you're six inches away. Then again, I'm really only doing this treatment for the people who are six inches away, and I'd been hoping for a full-on Beyoncé bikini line. I also have some ingrown hairs, and hoped laser would heal those marks. And it did—but again, it didn't eliminate them entirely. It just made them less obvious.
Since having a few fine hairs on my lower legs would bother me less than having them on my bikini line, I don't think I would have these complaints with lower leg laser treatment. I'm just still trying to justify the cost to myself. Which brings me back to the original question: Is laser hair removal worth it?

In certain cases, like replacing a waxing habit, I say just do it. Even if it's not quite the swath of Barbie skin I had in mind, my bikini line is effectively clean. I won't have to put mental energy into whether I'm bikini-ready all summer, and I've already saved $250 and three hours of my life from waxes I no longer need. On the other hand, buying laser for areas where the alternative is shaving (like my legs) is still something I can't commit to. In the end, it all comes down to your current needs. If you're someone who shaves her legs every day, is sensitive to razor burn, and freaks out at the first sign of stubble, then laser might be for you. It won't turn you into a Victoria's Secret Angel, but it will take unwanted hair off your mind for a long, long time.*
*(Touch-ups after a few years are common.)
Images: Tumblr (3); @alexiswaters_ / Instagram