Itinerary For Our Fun Hamptons Weekend—As Long As Nobody Deviates From This Plan Whatsoever
From: [email protected] 
Subject Line: Last Bash of Hot Vax Summer!!!
HAYYY BETCHES!!!! 
After months of planning, the Labor Day share house is THIS weekend, and I don't want to hear any last-minute excuses!! I've checked accuweather, and there is NO hurricane threat, and I saw half of you posting from the Kygo concert last weekend. If you're anxious about the Delta variant because of the news about booster shots, lmk because my doctor on the UES will hook you up… with some Xanax so you can chill the fuck out.
We have eight rooms and 18 people confirmed which may sound like a nightmare even pre-covid, but it's the Hamptons. It's going to be chaotic but FUN! 
Also, as Stacy is struggling with debilitating depression after yet another breakup (Steve was not worthy, Stace) — this is for YOU. Thanks for venmo'ing me the deposit! Still waiting on some people, so if you haven't sent me your share yet, please do so ASAP!
ITINERARY
Friday: Leave the city. 
Troy, my FIANCÉ (not on copy as we are now one unit) (have you seen the ring yet?? Pics attached here for your convenience) booked us a Blade. Please reserve your concerns about the environmental impact for someone who gives a fuck; if you're so worried, then take the LIRR. 
Abby, I know you're still dating artists, but if your plus-one can't afford to split the group dinners, leave him at home. We'll find you a guy who can afford to shop at Whole Foods. (We will make an exception if he can pay with other, non-monetary contributions…)
7pm: Dinner at Surf Lodge and then stay until whenever. Not to be tacky, but is everyone ok splitting the bribe? These reservations were impossible.
Saturday: Sleep in! 
But for those who are interested…
10am: SoulCycle, duh! My drug of choice is endorphins (but please don't forget the chocolates for Sat night, Abby!) I've taken the liberty of pre-registering all of you, and there's a $40 fee if you cancel. Bring your own water.
12:30pm: Daybed at Gurney's. Was gonna do brunch at Morty's but last week Troy took me to lunch there and we saw Scott Disick and his latest teenage girlfriend. Felt old. Lost my appetite. 
3-4:30pm: Nap time. That's not a suggested timeframe, btw, so set your alarms.
4:30pm-6:30pm: Get ready for…
7:00pm: Dinner at Showfish, followed by…
Night out at either: Sloppy Tuna, Liar's, Memory Motel or Talkhouse — can't decide, I'm such a Libra. (Before anyone comments, yes I know my birthday is in March but I'm a Libra rising.) This feels like a good time to mention if you haven't started saving up for those Uber surcharges… consider taking out an additional line of credit.
Sunday: Pool Party at the House
Sleep in, for real this time! Except
9:30am: I booked my favorite Barry's trainer to come to the house and do a private class for those who are interested! Nothing crazy, mostly strength training so it's definitely doable after a night out. Let me know if you're out but I gave him a prospective head count of 18.
11:30am-6pm: Rosé all day. Stacy, pace yourself. 
6pm: Pre-game cocktails at 6pm. 
8pm: Dinner prepared by the private chef Troy doesn't know I used to hook up with for free gourmet meals. (Again, not on copy and need I remind you that forwarding this chain is a violation and you will be hearing from my family attorney)
I'm wearing a white linen Veronica Beard suit with a Pucci bikini underneath and silver Staud sandals. Don't any of you dare so much as bring a white blazer. Kidding! We can totally share!
I suggest dressing cute, esp if you're single. As my mom would probably say if she understood social media platforms, TikTok is not just an app, it's your biological clock. 
Let me know what you're wearing for the pool house party! It goes without saying that there are no flip-flops allowed. That goes double for the men. 
CAN'T WAIT TO CELEBRATE 🎊
Image: Aleksandra Jankovic / Stocksy
7 Ways To Make Your Labor Day Getaway As Safe As Possible
Summer is slipping away before our very eyes, and we're left wondering if it was ever here at all. It's safe to say summer 2020 has not gone as planned considering Americans basically can't leave the country, masks have replaced bikinis as the season's must-have item, and the most exciting thing to happen in August was Michelle Obama giving us this year's mantra: "It is what it is."
Luckily, there's still one last opportunity for a blowout this season: Labor Day weekend. And by blowout, we mean maybe drinking too much alcohol and getting too much sun with a couple of friends from your bubble. LDW is the perfect time to enjoy the beach or the mountains and celebrate that we've made it through eight months of this dumpster fire that is 2020. There are plenty of viable options from road trips to staycations, or even your regular park hangs. If your European vacation was canceled this summer, don't worry, you can still find overpriced hotels and cheap wine in America.
Here's how you can plan a Labor Day weekend vacation that isn't lame, but also keeps your stress levels at bay, and is as safe as possible—because no one needs a repeat of Memorial Day weekend and its resulting COVID hot spots.
People Suck, Just Avoid Them
Honestly, being antisocial is my preferred vibe even without a pandemic, so I'm here to tell you to avoid crowded vacation spots that are sure to be packed with people. Nothing spoils a good tequila buzz like screaming children or a million people in your vicinity germing it up, anyway. On the upside, Labor Day tends to be the less busy long weekend of the summer compared to Memorial Day. Still, that doesn't mean you should flock to a packed vacation spot or high-risk social gathering (*side eyes those huge parties in the Hamptons where nobody is distancing*). Instead, opt for lesser-known destinations with a small group, and be sure to plan outdoor activities. Think wine tastings, picnics, or just drinking bottomless rosé by a private pool.
Do Your Research
.

What, Like It's Hard?

Look up the number of cases, quarantine restrictions, and mask requirements for that state, and stay up to date on the CDC's travel guidelines. Google now has a handy feature that allows you to type in any destination at google.com/travel, and to find key details including the percentage of available hotel rooms and flights operating the route, plus travel advisory info and cases. Don't take a chance and just show up somewhere like a bunch of uninvited frat bros who heard there was a party with girls and a keg—the information is out there, so use it.
Find Accommodations That Are Actually Accommodating
Choosing an accommodation that has implemented meaningful precautions is key. It's not March anymore—hotels and resorts have had six months to figure out how to accommodate social distancing, and thankfully, many are doing it well. Do your research to find places that have gone beyond sending out an email regarding these ~unprecedented times~ and are going the extra mile to keep guests safe. From private pantries and grocery delivery to personal plunge pools, an in-room bar, and distanced activities, it's not difficult to find a hotel that will keep you entertained while isolated.
Another way to stay safe is to book an Airbnb that has contactless check-in and good ratings for cleanliness. With so many options like Airbnb Plus for luxury stays or homes set up for long-term getaways, you can find your perfect escape from the city. Also, a word to the wise: the farther away your accommodation is from other people, the louder you can blast "WAP" and learn the dance for your latest TikTok.
Shut Up And Drive
We get it, you have a million miles from flying for work and you couldn't possibly survive without TSA PreCheck. Well, it's basically useless now because just like those international flights, we're grounded. The solution? Drive rather than fly this Labor Day weekend, as you have much more control over your environment in a car. If you rent a vehicle, be sure to sanitize the inside and try to make as few stops as possible. Who knew 2020 would be the year of the road trip and that we'd see a serious surge in the RV business? Pre-COVID, we definitely thought RVs were reserved for suburban families in the midwest making their annual trip to Mount Rushmore, but booking an RV can actually be cute and worthy of your Instagram grid, not to mention a safer option than flying.
Pack The New Essentials
You know, the germophobe kit that would make you a weird Howie Mandel wannabe a year ago that is now the standard? Regardless of where you're heading for the long weekend, be sure to come prepared. Pack a coronavirus safety bag with masks, sanitizer, and wipes so that you can clean your travel area or any surfaces upon arrival. "Wallet. Phone. Keys. Mask. Wipes. Purell." The leave-the-house-checklist has got a lot longer this year.
Treat Yo'Self With The Money You've Saved
Splurge on something you might not usually buy with the money you've saved from not leaving your house and keeping travel domestic this summer. This could be something special at home, like a night in with a catered dinner, a massage therapist that comes to your backyard or balcony (if restrictions allow), a private tour, or delivery from a nice restaurant that's normally only dine-in. These options all work for your staycation at home, too. After dealing with listening to your significant other's work voice since March, it's time to treat yourself.
Listen To Michelle: It Is What It Is
Remember when we all thought lockdown would be done by May? Lol, now we've nearly hit all four seasons in isolation and collectively binged at least three reality shows. Turns out avoiding touching your face wasn't the ticket to flattening the curve. Regardless, we've found a way to (somewhat) enjoy summer, even if it meant wine tasting locally rather than in Tuscany. The vineyard pics look pretty much the same regardless of the continent, so does it even matter?
Before summer is gone, say a little toast to the fleeting season and its unexpected events. From getting out of quarantining with a boy you had no business moving in with to spending countless hours contacting airlines for credits in lieu of your canceled honeymoon, it has really been a rollercoaster. So plan a Labor Day vacay that's distanced, has lots of White Claws on ice, avoids everyone but particularly anti-maskers, and maybe even for a few days takes your mind off of all the adult Trump children's dead eyes that streamed live at you last week. You deserve it!
Images: Taylor Rooney / Unsplash; @betchestravel / Instagram
Oh F*ck, It's Fall: Weekly Horoscopes September 2-6
Welp, that's it. Summer is over. Okay, so technically summer lasts until September 23rd this year, but we all know once Labor Day hits, summer is done. Here's how every sign will be ringing in the start of fall, and mourning the end of summer Fridays.
Aries

You're having trouble flying solo and might be feeling a little bit lonely right now, Aries, and that's okay. I know you pride yourself on being an independent woman who don't need no man, but that doesn't mean you can't be in need of a little TLC every once in a while. Make plans with someone this week to keep the loneliness at bay and, please, make sure it's someone you actually like.
Taurus

The Full Moon isn't until next week, but its energy is already affecting those closest to you. Translation: look out for friend drama. Whether it be a text taken the wrong way, a drunken night gone bad, or just everyone getting their period at the same time, things could be on edge for the next few weeks. But don't worry. Then it'll be over and you'll all pretend nothing ever happened.
Gemini

Don't freak out, but you may be facing a rough patch in your career right now. Try not to sweat small mistakes and give yourself a break. Nobody can be at 100% every single day. It's totally okay to cut yourself a little slack, just don't let your boss catch you napping in the break room.
Cancer

Mars is moving through your message sector, meaning you're ready to speak your mind about any and everything. Good for you. This more assertive energy could bring you good things in both your professional and personal life, just make sure to check yourself a little bit. No need to go overboard and tell Megan from HR how you really feel about her Powerpoints.
Leo

Watch your spending this week, Leo! The back-to-school are making you feel like buying a whole new wardrobe, but sadly, mom doesn't buy your clothes any more. Refrain from any late night impulse purchases or, if you must, limit it to one item. Your future self will thank you when you actually have enough money to pay rent and eat food this week.
Virgo

You've been coasting high on your own season lately, but that could come to an abrupt halt with problems in your love life. Are you getting too attached? Are you not letting yourself get attached enough? Make sure you don't get in your head and make some drastic decisions before cuffing season!
Libra

The end of summer has you feeling kind of low-key, and that's totally fine! Don't force yourself to go out and be social when you really just want to stay home and watch reality television. The parties, brunches, and happy hours will all still be there when Bachelor in Paradise is done for the season.
Scorpio

You're feeling a little bit lost in love this week, Scorpio, but it's okay. So is literally every good character from TV, film, and literature since the beginning of time. You're in good company. Take some time to think about what you want, and compare it to what you have right now. You might even find you're actually doing better than you thought!
Sagittarius

You are thriving right now, Sagittarius, so you better f*cking embrace it. No bullsh*t. No negative self talk. No not messaging first on the apps because you're nervous. Just f*cking go for it and love yourself, or else Lizzo will be disappointed in you. And nobody wants to disappoint Lizzo.
Capricorn

You've got big professional opportunities coming your way, Capricorn, so make sure you have your Girl Boss lewk ready. This is not a bad time to set your alarm a little bit earlier, or to hang back a little bit late. Your hard work is bound to get noticed, and then you can go back to hitting the snooze button until you're going to be late again.
Aquarius

You might find yourself broke as a joke this week, Aquarius, with some unforeseen expenses putting you in the red. Find some ways to cut back until you can make up the difference. (Nobody likes an overdraft fee.) Might I suggest not ordering Postmates *every* night this week? It could work…
Pisces

Your month of fairytale romance begins now, Pisces! Your knight in shining armor could be right around the corner! Just make sure he's actually Prince Charming and not just like, some dude named Prince who's 6'5″ and that he hasn't committed any felonies (that you know of).
Images: Giphy (12)
Alison Wonderland Is The Badass Female DJ You Need To Know About
Looking at her Instagram, you might think Alison Wonderland is a Gen-Z influencer and not a veteran DJ who's played festivals like Coachella (where she is the highest-billed female DJ in the festival's history) and Electric Zoo, where she's headlining Sunday night. With her ever-changing hair (that seems to be hovering around lavender right now), signature oversize T-shirts, and blasé expression, she seems to have that cool girl DGAF vibe. And with a Facebook bio that simply reads "I spin at places you want to hang out at, making you shake your ass like Beyoncé on crack" and a link to her new single "Church"; a pretty bare-bones website that simply lists tour dates, Instagram photos, and reads "F*ck me up on a spiritual level"; it's easy to surmise that she doesn't actually give a f*ck.
View this post on Instagram
That assumption could not be further from the truth, though. The classical cellist-turned-celebrated DJ won the 2018 Billboard Dance Breakout Artist Award, and her sophomore album debuted at number 1 on the Billboard Dance/Electronic charts. Wonderland has sold out two dates at the iconic Red Rocks Amphitheater—she's one of just two Australian artists to accomplish that—and recently released a new club track, "TIME", with New Zealand electronic/trap artist, Quix. That comes on the heels of her acoustic remix of "Peace", which features her vocals. And her album, Awake, has racked up over 150 million Spotify streams since its April 2018 release. In short, none of these accomplishments are those of someone who does not care. 
In fact, for someone who just appears to be so effortlessly cool, she gives a lot of f*cks. Back in June, she posted on her Instagram a declaration that she'll be playing 90% of her own music at festivals from now on. That should be a no-brainer, but in today's festival scene, where people just go to hear remixes of the same five songs, such an assertion was nerve-wracking for Alison.
"I was really nervous to post that, but I didn't want to let fear get in the way again," she told Betches. The gamble ended up paying off in the end, though, because as she says, "It was one of the best things I have done. I feel it has been so positively received and I have gotten so much support for it. It has genuinely taken me to a new level as an artist."
In addition to being well-known for her music, Alison often shares her struggles with mental health with her fans and speaks about the importance of mental health awareness. In fact, just last week she made the difficult decision to cancel some of her European tour dates due to "mental and physical exhaustion."
im sorry to anyone coming to my shows this weekend in Europe. Please read pic.twitter.com/brcCc9vZMf

— ALISON WONDERLAND (@awonderland) August 21, 2019
But Alison is poised for a triumphant return to the festival scene, telling Betches, "I'm excited for that New York energy!" at Electric Zoo this Labor Day weekend on Randall's Island. She has a lot of upcoming projects in the works, but tells us coyly, "I don't want to ruin the surprise but there is a lot."
While we'll have to wait to find out what else she's up to, for now you can listen to Awake and check out this Labor Day playlist Alison made just for Betches readers.
Images: Gilbert Sanchez; alisonwonderland / Instagram (2); awonderland / Twitter
So Long Sweet Summer: Here Are Your Labor Day Weekend Horoscopes
Don't cry because it's over, smile because it happened, Ew. Gag me. We're full ugly crying that summer is coming to an end. Sure, officially it's not over until the middle of September or some shit. But we all know the actual summer season is Memorial through Labor Day. Though you'll probably be doing some end-of-summer pleasure seeking, don't be surprised if complete happiness continues to allude you. Anxiety about something in your life lingers, but, like, hopefully you can ditch those feelings like a bad boyfriend as we change seasons. Here are your Labor Day Weekend horoscopes:
Aries
You're seeking activities that make you feel productive this weekend. So, sure, sipping margs by the pool sounds appealing in theory. But you've got so much on your mind, sitting around on your ass doing nothing will actually bring you more anxiety. Ironic. Anyway, your best bet to keep you from psycho-texting your best friend, mom, and boyfriend all weekend is to stay active and moving. Plus, you get drunk faster if you're moving while you're drinking, right?
Taurus
The Sun linked to the Moon in your sign sets you up perfectly to act exactly like your real self this weekend. If rocking just a bikini top and tiny jorts isn't your thing, don't feel pressured into doing it to fit into the group insta. I promise, wearing and doing what feels right to you will make you stand out from the crowd way more than having the same style as every fucking fashion blogger on the internet right now. You do you, boo.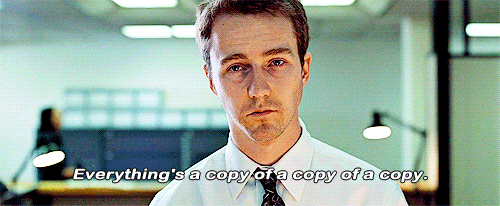 Gemini
Sure, it's expected that you party all weekend to commemorate the end of summer. It's a good thing you don't mind being unconventional because you'd rather take it easy and relax at home than catch herpes in some Vegas day club swimming pool. You only need to recharge at the beginning of the weekend, though. By Sunday, you'll change your tune and be ready to get out of the house. Typical Gemini. As always, you can enjoy the best of both worlds.
Cancer
If you were planning on having a relaxing and leisurely Labor Day Weekend, you're SOL. Your moving and shaking doesn't stop even into next week. You'll get phone calls, texts, and DMs from all kinds of people. Likewise, people will be demanding your attention in person. By Sunday, you'll probably be begging for a break from being so popular. You probably won't get it, so come up with a really good excuse as to why you're still hungover on Tuesday morning.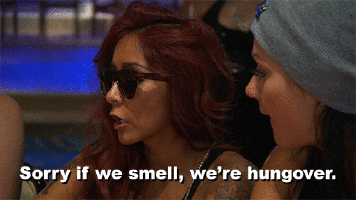 Leo
You're all about making the right connections this weekend. Unfortunately for the single betch, that connection might be more professional than personal. Like, maybe you match with a great guy on your chosen app only to find out it's more of a match in the boardroom than in the bedroom. The good news is you guys can be friends with benefits even if the only benefit is access to more industry gossip and insider knowledge.
Virgo
According to your weekend horoscope, you're out to experience new things and learn more about who you are as a person. No, you don't have to go on a yoga retreat or take some lame vow of silence in order to achieve self-realization. You can push yourself outside of your comfort zone by trying a new activity or connecting with a new friend. Go ahead and agree to be lawn-dart partners with that handsome stranger at the barbecue this weekend.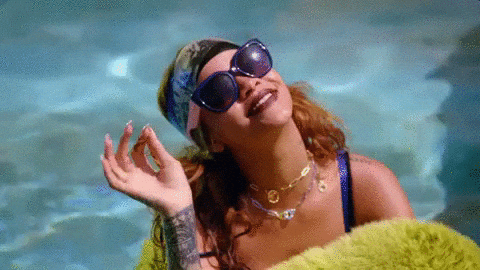 Libra
You have a lot to process emotionally this weekend. That's not something to necessarily shy away from. You're getting closure on something important and emotionally preparing to begin a new phase of your life — which includes less swimsuits and more boots and sweaters, probably. You don't have to hide out from your friends to work through some of this sh*t. In fact, a good convo with your most trusted besties could do you a lot of good.
Scorpio
This weekend, a beneficial Sun-Moon aspect is getting you in touch with what you need from a partner emotionally and physically. Like, maybe your guy is the nicest, sweetest thing, but you just can't get your lady boner up for him. Time to have a convo about what's going wrong in the bedroom or just end it altogether. You deserve to have all your needs met, so if there's a missing piece, stop wasting your time by Saturday, so you have half the long weekend to get over him and under someone else.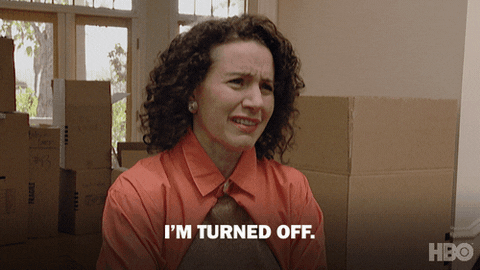 Sagittarius
Patience is at an all time low this Labor Day. Whether you're waiting for your friends to get their shit together so you can get out the door, or you're over Jen talking about her amazing world travels on her dad's dime, you can always just leave. I mean, like, they invented Uber for a reason. There's no need to be held back by slow people or conversations that drag you down. This weekend, when you don't like what's going on around you, GTFO.
Capricorn
The Sun-Moon pushes you to get in touch with a higher form of love. Sure, you could have too much frozen sangria and end up crying about how you'll never find your soulmate. You could also discover a passion that fills the deep, empty void in your heart so you don't even really realize that you're unhappy single or in an unfulfilling relationship. This kind of sounds depressing, but I swear you'll come out on top with a love that's not just superficial.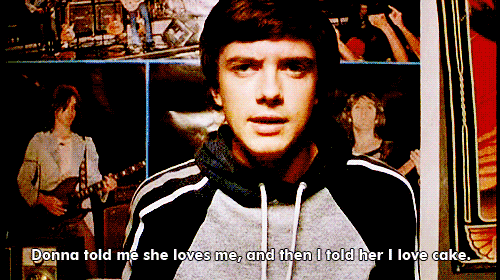 Aquarius
Connecting with someone one-on-one refreshes your soul. Even though you've got a lot to pack into this long weekend, it's important that you take time to bond with someone close to you. Call your mom. Call your grandma. Call your college roommate in Peace Corps in Tonga. International charges be damned, you need to have conversations with people who share history with you. Reminiscing about the drunken trainwreck that was the summer will have you refreshed and ready for the fall.
Pisces
Your Pisces intuition is a little bit off this weekend. It's like you're putting out a lot of bad vibes so that you can be right about a situation, ultimately making you unhappy. Tell your psyche to shut the f*ck up this weekend and let you live your life. You can always give yourself the "I told you so" lecture later on, so why not enjoy what you're doing now. I think it was my mom or Gandhi or someone else really wise who said "on't waste time worrying about sh*t that hasn't happened yet."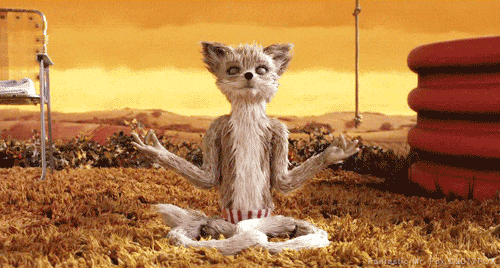 Images: Shutterstock; Giphy (6)