6 Fall Lip Colors That Reflect Just How Dead Inside You Are
There's a lot to love about the fall season. For one, you can stop pretending you like eating air dieting for bikini season and can finally let yourself go embrace the layering season. There's also this whole idea of rebirth associated with fall that people love to lose their shit over. You know what I'm talking about here. The girl who posts a selfie of herself looking off into the distance, with like, "embrace the change" as her caption. Like, just because the leaves are changing doesn't mean your hoe ass will. That said, I do love a good rebirth story, and nothing says "bye bitch" to your summer image like dark fall lip colors. For those of you who are dead inside know what's good for you and have been embracing this trend for months already (hi), then congratulations, you're ahead of the curve. Feel free to tell the world that It's Britney, Betch supports you and your lifestyle (a coveted endorsement tbh). But for those of you who have yet to embrace this trend, you better get your shit together, before I go Gossip Girl on your ass in my next beauty article. I am not above public shaming, and I'm hurt that you think I am. I do love educating the masses, so here are the 6 fall lip colors that reflect just how dead inside you are.
If you're not into looking good AF the vampy lip trend, then I guess I can't fault you for that. If you aren't going to embrace the blackness of your soul a plum lip color, then I recommend going red. Red is, like, the color of fall. I mean, it's basic AF, but you'll still be making a statement. Reds are about to be your new neutrals, and the VIP Red shade is one of NARS' bestsellers, so you know it's gotta be fucking amazing.

If you know anything about me, then you know I mask my emotions prefer a dark, vampy lip color. Seriously. I'm not going to show up to a bar wearing anything less than a shade called damned, lest people get the wrong idea about me and think I'm a joy to be around. NOPE. If you can't take me when I'm emotionally isolating myself as I am, rocking dark lip color, then you can't have me when I'm sober at my best. ANYWAY, this black cherry hue is going to be everywhere in the fall, so you need to try it ASAP. Not only does it flatter a range of skin tones, but it will also make you look bad AF.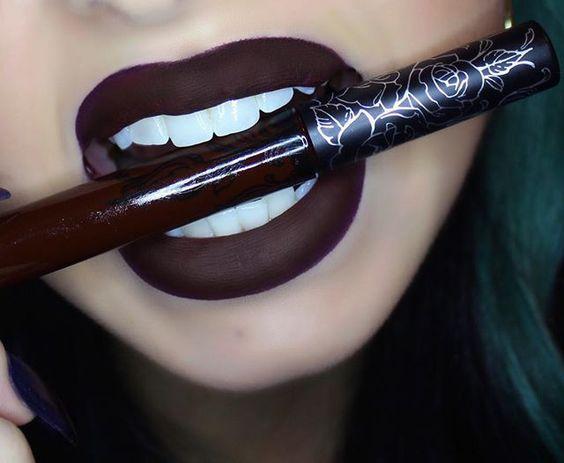 Again, if you're dead inside but aren't super into the vampy lip trend, then CoverGirl's Romantic Mauve will be your go-to lip color this fall. First of all, mauve looks good on any skin tone and second of all, CoverGirl's brand incorporates the metallics into their mauve shade, so you're about to be extra trendy this fall, that's for damn sure.

Tbh, I would buy this lip color just based on the name alone. But good news—blackmail is more than just a concept I use to get people to read my articles; it's actually a bomb lip color. It's a wine-colored perfection that's super pigmented and long-lasting AF. Like, it will last you through happy hour, you drunk calling your ex but hooking up with his best friend instead, and you waking up full of regret and late to your 9am department meeting. The cycle of life, people. It's important to count your wins where you can (even if that win is still being able to wear last night's lip color).

I heard a vicious rumor that navy is the new purple of the fall season, which seems like fighting words to me, tbh. I've always been of the opinion that wearing blue lip color is less chic and more "I just sucked off a smurf," but hey, to each her own. If navy is about to be trendy this fall, then Maybelline's Midnight Blue is what you'll want to try. It's dark, it's edgy, and for less than $10, I'll literally try anything.

I know, I know. I'm endorsing another purple lip color, SO SUE ME. You know that saying, "give the people what they want," well I say, "give the people what I want they need." You're welcome. So, yes, another plum lip color, but you'll thank me for it later, because this product is legit amaze. MAC's Burnt Violet has a more shiny finish to it and it goes on easy AF, thanks to its slightly opaque texture.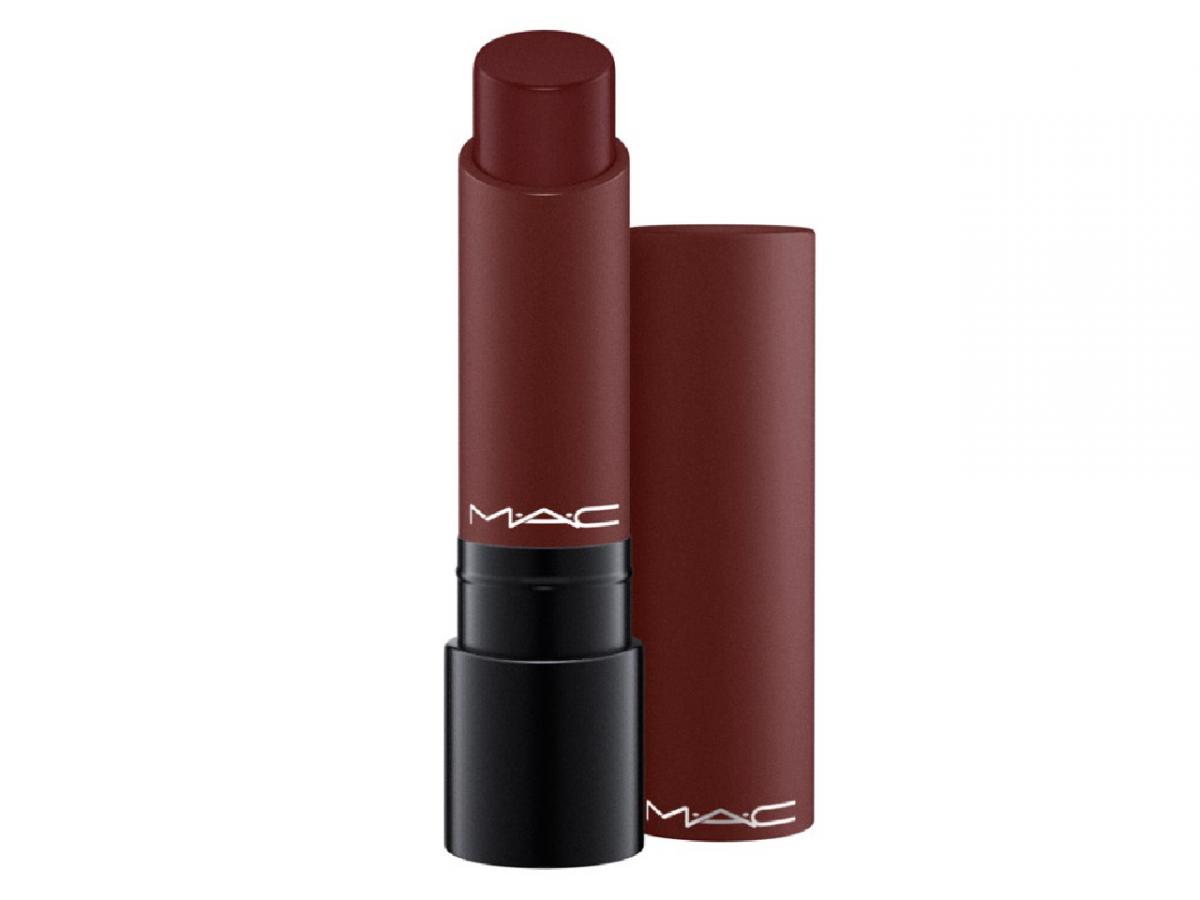 7 Under-Eye Concealers That Are Cheaper Than Botox
Unless you're 12 years old or don't consistently wake up on Monday morning from a Sunday brunch hangover (and honestly wtf else would you be doing with your life?), I hate to break it to you, but you've got bags, and I'm not talking that reusable trendy shit you hoard in your pantry. Look, we're not getting any younger. It's just the ugly truth. Like, idk when girls started treating under-eye concealers like a choice of wedding meal courses, but these aren't an option. When it all comes down to it, concealers are a matter of life or death, mostly because without something to cover up your under-eye bags or dark circles, or whatever your issue is, you actually look like a fucking corpse.
So if you're one of those self-described "lucky" girls who thinks this doesn't apply to you, then by all means, skip over this article, but expect to stop being carded at the ripe age of 25. For all the rest of us, these under-eye concealers are worth sacrificing two drinks, and selling your soul at Ulta. But like, what else is new?

First off, if someone could tell me what the fuck 'CC' means, that'd be great. But I know enough about it to know that 'CC cream' and 'full coverage' have never been used in the same sentence. Which is why this shit is one-of-a-kind and I will swear by it til death. First off, it works as an anti-aging product, so there's that. It also comes equipped with advanced Cold Spoon Technology aka a groundbreaking metal tip, but tbh the cooling application feels like heaven. It's also SPF 50, so in other words, add this product to your cart, like yesterday, so you don't look like melted butter at the beach this weekend.
You know anything with as betchy of a name as Anastasia is bound to be a decent product. I mean, just look at the success of her eyebrow products. But anyway, this concealer comes in 16 shades, so unlike last week's Bumble match, you're bound to find a match you don't feel personally victimized by. But what's best about this is that it stays put all day and for those oily skin types, won't settle into creases. Plus, in really desperate times, you can use this as an all-over foundation. So what Anastasia is basically getting at is that there's no excuse for you to look anything but fabulous during your walk of shame.

Our environment has already gone to shit, but that doesn't mean your face has to. Idfk how a makeup brand can be gluten-free, but the entire Milk line is eco-friendly, for all of you who still care about what goes on your face (I wish I did, tbh). It allows for full coverage but also the ability to still move your face freely without feeling like a cracked sidewalk. The product is infused with marshmallow and chamomile (wtf?), so it's best used on fair skin and pink undertones to decrease redness and stress pimples.
Betches love simplicity. Actually, betches love being able to get away with doing the bare minimum. In that case, this NARS concealer wand is pure gold. Not only will it give your skin a radiant glow (hence the title, duh.), but it's also lightweight and doubles up as a contouring wand and can also be used to hide those trouble areas, all while giving the impression that you actually didn't need to use Snapchat's pretty filter to take a no-makeup selfie.

When you're balling on the broke bitch budget and have to choose between a decent concealer and Sunday brunch, don't. That just adds stress, and I've already had waste my own time explaining how to cover your stress bags. But with this drugstore concealer, you won't have to enjoy brunch solely via Instagram. It allows for full, lightweight coverage, and you can either use the tip of the crayon for finer contouring lines, or the side of the crayon for larger areas of skin – you know, basic first grade shit.
If Kat Von D is able to cover up those ugly star face tattoos with her own makeup brand, then her line of under eye concealers will undoubtedly cover up all your weekend regrets. The velvety finish of this full-coverage concealer is long-lasting and will give your under-eye region an instantly brightened finish. It's also known to fall on the thicker spectrum of coverage, so bitch about the thickness all you want, but you'll be spending a stupid amount of time correcting those under-eye bags on FaceTune.

This concealer is exactly as promised in the name – it lasts for fucking ever. Wear it through your weekend alcohol binge, sport it during a zombie apocalypse, wherever the case, it's the shit. Not only that, but the lightweight formula is infused with Pure Focus Pigments designed to even out skin tones and erase shadows, so you don't look like burnt toast. But if you're still not convinced, it also won some prestigious beauty award in Allure, but I'm sure these all did at one point, so.