The Most Extra Kardashian Christmas Moments Of All Time
Ever since your dad said to you, "Hey sweetie, maybe instead of leaving out milk and cookies for Santa and leave him Cheeto's and beer instead" and it suddenly dawned on you that the whole Santa thing doesn't add up, Christmas became less and less exciting. Or maybe that was just my dad. In any case, by now, you're probably using your birth control pills as an advent calendar, you literally only take advantage of Cyber Monday to buy stuff for yourself, and the only thing you're looking forward to at family gatherings is the open bar. But one family we can always count on to never lose the Christmas spirit is the Kardashians. Let's live vicariously through them as we check out some of their most over-the-top Khristmas moments.
Literally All Their Christmas Cards
Kardashian Christmas Card 2011 and School of Athens by Raphael pic.twitter.com/6z9yVr6Ukv

— LesYeuxHiboux (@TryScience) December 20, 2017
This might be the most ADORABLE Kardashian Christmas card yet: https://t.co/LYqvhBcEVU pic.twitter.com/m0geIpVtmC

— ELLE Magazine (US) (@ELLEmagazine) December 24, 2015

This family doesn't have the capacity to feel shame, so it's not shocking that they sent these out without feeling a modicum of embarrassment. But hey, at least there's photographic evidence out there that Rob was actually hot at one point. It actually ruined my Christmas when I was told that there would be no Love Advent calendar or over-the-top Kardashian kard this year.
…And Scott Disick's Hanukkah Card
Okay, so not many of us remember this because we try to forget the era where Scott's aesthetic was "Goldman Sach's business analyst buys you a vodka soda and invites you back to his Upper East Side apartment that he nicknamed 'The Ski Lodge' because he does so much cocaine there." Not that I've been ghosted by any of those guys before or anything (because them hitting me up for Adderall once in a while doesn't totally mean I was ghosted). But I digress. Hanukkah and Christmas have their respective holiday customs, but one that they share in common? Family tension stemming from pent-up holiday stress and grudges that comes to a boil right around the holidays. And traditionally, this results in some salacious shade. I honestly think this Hanukkah card is way better than any Kardashian Christmas card, because unlike the Kardashian cards, he clearly isn't taking it that seriously and it's funny as f*ck.
Their Cringeworthy Christmas Special
How can we forget the Kardashian Christmas special from last year? First off, it was filmed in October, so it's like the television equivalent of Starbucks serving pumpkin spice lattes in August. They had the kids making Christmas cookies with Travis Barker from Blink-182, of all people, and you can tell that even Penelope is like, "It's way too early for this nonsense." They also had that cringeworthy ~*~Christmas dinner~*~ scene that wasn't even Christmas dinner. I honestly don't remember what they were talking about because I was too captivated by the camera guys clearly trying to hide the fact that Kylie was not-so-secretly pregnant. And what was up with that final scene where they had an ice skating rink in their backyard and suddenly Nancy Kerrigan shows up? I kind of felt bad for Nancy at that point, because Tonya Harding was getting all the Academy Award glory, so clearly Nancy would have done anything to stay relevant at that point—even attending a Christmas special that, as Buddy the Elf would say, "sits on a throne of lies!"
Paris And Kim's First Reunion At Their Christmas Party
Mending fences with your ex-bestie who said on the radio that your ass looks like cottage cheese in a garbage bag—isn't that what the holidays are all about? From wearing cringeworthy clothes from Kitson to enduring the public fallout of their sex tapes, these two have been a lot together. Here's a live look at my cold, dead heart when I saw these girls take a pic together at Kris's annual holiday party for the 'gram: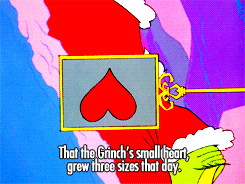 Kanye's Horrifying Birkin Bag For Kim's Christmas Gift
The Kardashians are so extra that Kim uses a Birkin as a diaper bag. I even read a while back that North West painted a Birkin bag and gave it to her mom as a present, and I honestly thought this was an Instagram of North's creation. First off, shoutout to North for being aware enough to know that her mom would never wear a macaroni necklace or use an ashtray made out of her handprint. But as it turns out, this bag was Kanye that designed the bag all by himself—which makes sense because this honestly looks like the cover art for My Beautiful Dark Twisted Fantasy. I imagine that Kim's gift to Kanye was Instagramming this literal monstrosity.
Images: Getty Images; TryScience, ElleMagazine / Twitter; betches, kimkardashian, parishilton / Instagram
5 Things Kylie's Absence From The Kardashian Christmas Card Could Mean
I think I speak for every single person on this Earth when I say that we had all been waiting with baited breath for the Kardashians to drop their final installment of their Christmas card. Well, today it came, at like 8pm EST (it's like these people are completely unaware that other parts of the country are in different time zones), and it was fucking interesting. Most of us thought that on the last day of the card, the Kardashians would finally reveal Kylie's pregnant belly, because at this point we all know she's pregnant and are just waiting for the official word so we can move on with our lives. Well, the actual final installment was even more suspicious than we could have ever imagined, because Kylie is not in it. At all. That's right, she's completely absent from all 25 days of the Kardashian Christmas card. Sure, you could say that it means they're trying REALLY hard to hide her baby bump, but Khloé is in it and she doesn't appear to be showing, and they announced their pregnancies at the same time. Plus, how hard do you think it is for a people with a team of photographers, wardrobe stylists, and makeup artists to hide one baby bump from one photo? Something isn't adding up, and I'm going to get to the bottom of it. Here's what I think Kylie's absence from the family photo means.
1. Kylie Has Been Disowned From The Family
If Kylie isn't in the family Christmas card, she must no longer be a member of the family.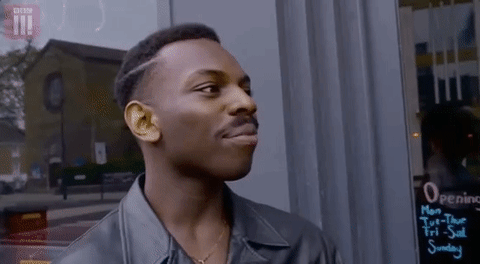 Maybe Kris was so upset that Kylie got knocked up out of wedlock that she completely disowned her. Lol, JK. We all know being married before having children is far from a requirement in this family. But I do wonder if she like, got herself emancipated or something so she'd have more of that lip kit money for herself.
2. Kylie And Travis Scott Are About To Drop Their Own Holiday Card
I'm refreshing Kylie Jenner's Instagram on a near constant basis, waiting to see if Kylie will respond to this snub with a holiday card of her own, featuring Travis and her new baby bump.
3. The Kardashians Are Waiting Until Three King's Day
Three King's Day, I learned from Google, is celebrated on January 6th and it celebrates the three wise men's visit to baby Jesus and also remembers his baptism, and I did not just lift that passage completely from timeanddate.com. Anyway, maybe for some inexplicable reason, the Kardashians have decided that they will celebrate Christmas in the way that many people in Latin America and Spain do, and that they will be gifting us, the public, with a picture of Kylie's pregnancy bump on that day.
4. Kylie Has Gone Into Hiding With Rob
Let us not forget that Rob is also a Kardashian who is absent from the family card. Maybe Kylie decided to pledge solidarity with Rob and remove herself from the Kardashian media circus and exclude herself from the narrative that is the Christmas card.

5. Kylie Is The Christmas Tree
Okay, so Kylie doesn't appear to be in the picture, but what if we're just not looking in the right place? How do we know that Kylie isn't standing behind the Christmas tree, just out of frame? Shit, how do we know that she herself is not the tree? Maybe that's what Kris has been hiding this whole time. Maybe Kylie died and her spirit got trapped in a pine tree and now she sits in the forest and gives advice to Native American women who are trying to save their tribe but have fallen in love with English men.
Yeah, I don't know. Maybe she was just busy the day of the photoshoot?
We're Pretty Sure We Know The Exact Day Kylie & Khloé Will Confirm Their Pregnancies
Buckle your seat belts, ladies and gentlemen, because I'm about to tell you the exact date that the Kardashian empire will reveal to the world the pregnant stomachs of Khloé Kardashian and Kylie Jenner. No longer will they be restricted to only taking chest-up photographs, or stealing shirts from Shrek's closet to hide their bumps. Just when you thought you no longer cared if they were with child, without child, or dead, they are finally going to give the people what they've been asking for: a goddamn confirmation. That is all we've wanted this entire time. Just say yes or no.
So how do I know the date? The latest fan theory that's been floating around the Kardashian Universe (which is the regular universe) is taking the hint from the Kardashian family Christmas card. This is the most realistic and solid theory I've heard (and I've heard them all), and I am not ashamed to say it literally gave me chills. Let's break it down piece by piece.
As you all (should) know, the Kardashians do a very extra Christmas card every year. It's their thing. Normally they'll just post the Christmas card for the whole internet to see, and everyone loves it and that's that. This year, they're shaking things up a bit. As of December 1st, they've all been participating in 25 days of Christmas, and each day they reveal a tiny piece of the entire photo. It's like a puzzle, which, on the 25th with all the pieces together, shows the final picture. Here are some of the pictures that have revealed so far.


Notice how so far we can only see a few of the kids, Kim, and who I presume to be Kourtney based on hair color and proximity to her children. Kylie and Khloé are noticeably absent at this point.
So what piece of the puzzle will be revealed on the 24th? Kylie and Khloé in the Good American maternity collection, pregnant stomachs fully exposed. Suprise! There it is. This is totally legit. Pregnancy is the exact kind of thing people share in their Christmas card photos. And if the two of them are supposed to be giving birth some time around January/February, there is no luck for them hiding this much longer. They need to just get this over with.
Kris Jenner already hinted at her future grandchildren in that Instagram of all their holiday pajamas, sent to her from Burt's Bees, who apparently makes clothes. Can I buy a camisole that matches my Chapstick? But perhaps this was a meta hint that the pregnancy announcement would be made around Christmas time. This theory also makes way more sense than it being announced in the midseason finale of KUTWK, which I admit I previously believed, but I don't think even Kris would stoop that low. This way is much more wholesome, but still gives the girls a chance to reach the most liked Instagram of the year. There obviously has to be some media value to this, or else what was the point in getting pregnant?
I'm no psychic, but I think I just predicted the biggest moment of 2017, and of our lives. And if I'm wrong, then I guess we'll just have to wait until the babies are out of the womb to confirm this shit. But even then, will we ever really know for sure? At this rate these kids may be 30 before the Kardashian/Jenner clan confirms their existence. Kris to E! News in 2048: "BTW forgot to tell you Khloé and Kylie were pregnant." Seacrest, out.