I Tried Intermittent Fasting For 10 Days & It Was Not At All What I Expected
As I'm sure many of you can relate to, I did not enter January feeling the best I've ever felt about my body. Honestly, forget holiday weight gain—I hadn't successfully lost weight since a stomach bug last May, and the whole thing was starting to feel hopeless. In 2019, I'd already tried a juice cleanse (painful, results gone within a week), and macro counting (exhausting! very difficult without professional advice on what to eat). So finally, I turned to intermittent fasting. I am in no way a nutritionist, and I cannot tell you whether IF is "good for you," or give you a scathing review of whether or not the science behind it is legit. What I can tell you is that I had a tough 10 days, and a surprising set of results. If that's enough for you, read on for my experience with intermittent fasting
What I Expected From Intermittent Fasting
If you're interested in learning more about the science behind IF (intermittent fasting), or the different ways you can do it, I used these three articles as guides. Like I said, I'm not a nutritionist, and I truly don't want my advice here to be the last word on whether or not you embark on a major diet change. Please believe me—it is a MAJOR change. I understood the merits of IF in two ways before starting. First, I learned that periods of fasting decrease insulin production and boost growth hormones—both of which mean nothing to me, but they apparently help boost metabolism, burn fat, and gain muscle. Second, by limiting your "eating window" (a term my friends would literally pay me to stop hearing at this point), you're meant to limit overall calories (e.g. you can't eat breakfasts anymore; you skip seven breakfasts' worth of calories per week).
Have some objections to that second point? Yeah, me too—don't worry, we'll get there. But just to be clear with my intentions for IF: I wanted to lose weight. Not a drastic amount, especially not in 10 days; I know all too well that that weight just comes right back. But losing maybe 1, 1.5 pounds? If nothing else, just to prove that my body was still capable of weight loss after all the weird diets I'd put it through. So, I decided on a 16:8 routine (16 hour fast, 8 hour eating window), and set off on my 10-day journey.
Actual footage of me putting together diet plans and not shutting the f*ck up about it:
How Fasting Actually Felt
Despite most recommendations for 16:8 suggesting eating 12-8pm (or even earlier), I set mine from 2-10pm. First of all, I struggle way more with snacking at night than I do during the day, and I didn't want to set myself up for failure. Second of all, I have a standing Bachelor date Monday nights, and no way in hell was I sitting through Colton's journey for love without a healthy dose of wine and pizza. The first few days were mostly the same: I showed up to work around 10 (usually when I eat breakfast) and had unpleasant but bearable waves of hunger until 2pm. This included stomach cramps (worst when I woke up, or when someone ate a delicious-looking bagel near me), and a few headaches. Water and black coffee helped, but honestly more in terms of keeping me awake than making me feel better.
The first mistake I made that week? On Day 3, I went to a spin class at 8am (a disgusting habit I picked up in LA). Not only did I nearly die from hunger that morning, I forgot the parameters of my eating window and ate until 10:30pm that night. While I worried I'd messed everything up, and was starting to question how healthy it was anyway, I woke up on Day 4 "feeling LIGHT" (per my detailed notes). My stomach felt flatter, my digestion was good, and my hunger cramps were clearing up sooner. Everything seemed good. And then, as must happen to all diets, the weekend came along.
I was spending that particular weekend in Salt Lake City, crashing some friends' ski trip. (I don't ski, I just wanted to drink in a cabin for a weekend.) In preparation, I switched my eating window for the weekend to 4pm-12am. After all, if I was going to make IF my long-term eating pattern, it had to be something I could do while maintaining a social life. And my social life right now involves ingesting calories after 10pm. (I say "involves," but really that's all my social life is.) I also weighed myself Friday morning, but both of the scales turned out to be broken, and both told me I'd gained 16 pounds in the past two weeks.
So, even though I'd woken up Friday feeling light and lean, I spent most of that day questioning reality and trying not to eat my own hand. By the time I could eat at 4pm, my body went into full animal mode, terrified I would fast for another 18 hours at any moment. Basically, I filled the day with airport snacks, a pasta dinner, and bags of Cheetos and mini Oreos the Airbnb host had left behind. Yes, right up until midnight. Saturday and Sunday, I accompanied the non-skiing group to two massive brunches and fasted through both, for which I would like several medals. (Insta proof below.)

Throughout the weekend, I felt like the bloating and general gross-ness I'd kicked during the week was back—but mostly I blamed the type of food I was eating (processed garbage and desserts, yum), and it was more of an internal "yuck" than an "oh sh*t, these pants are not fun to button." The final few days I focused on drinking sh*t tons of water, eating more real foods and fewer snacks, and bringing my eating window back to a reasonable range. (AKA Monday I ate 4-11; Tuesday I ate 3-10; Wednesday I could eat at 2 again.) But honestly, I never quite kicked the bloated feeling from the weekend and I was still freaked out by the scale disaster Friday. By the time I went back to regular eating, it didn't come a minute too soon.
Pros & Cons I Felt On Intermittent Fasting
I would need a licensed professional to confirm or deny this, but I suspect that I messed up by making my eating window so late on the weekend. Like I said, I am a chronic night-snacker—which means I've read all the advice on how it's the worst thing you can do for your body and how you're meant to give your body 2-4 hours of not eating before bed. I've also been a yo-yo dieter for years, and heard rumors of starvation mode (when your body's metabolic rate slows down bc it thinks you're dying and need the food) if you deprive your body of calories irresponsibly. Again, IDK for sure what happened, but once I started eating from 4pm-12am it felt like my body panicked, shut down any fat-burning processes, and held onto whatever calories I did consume for dear life.
In other words, with a later eating window, my digestion slowed, my usual bloated feeling returned, and it quickly seemed like a terrible idea. And while my 2-10pm eating window had made me feel lighter after a few days, it had also allowed me to stop thinking so carefully about what I was eating. I would try to break my fast with a big, healthy meal, but I was way more relaxed about carb content, afternoon snacking, and eating desserts. As long as I stopped at 10pm, I was still technically on a diet—right?
Yeah, I wasn't right. People who promote IF assume that you'll eat fewer calories if given less time, but they've clearly never been to a timed buffet. I can't say for sure whether I was eating more calories while I did IF, but I really doubt I was eating fewer (and definitely not on the weekend). And overeating with 16-hour breaks isn't a diet: it's just eating the same amount and giving you a better shot at digesting it properly. By the time I found a less f*cked up scale that Friday, I found I was two pounds heavier from the whole experiment.
BUT—and again I have no way of proving this—I felt like it was possible that part of that weight gain was muscle. I'm the kind of person who can (and has) temporarily gained two pounds from a large meal, and I'm very familiar with what that feels like. This weight gain, however, felt different.
To sum up my very scientific impression of how my body changed during this process, I felt like I was roughly the same size but less jiggly—like my pants were maybe a little tighter in the legs, but looser in the waist. It wasn't my goal, and I still have five pounds I'd like to lose, but I've experienced worse results on more painful regimes.
Overall, would I recommend intermittent fasting, or ever do it again? Kind of! I would recommend trying a few different eating windows and seeing what works best for you, for sure. I might try incorporating a 24-hour fast once a week, since I'd had good short-term results with a few days of fasting. Ultimately, I think incorporating a couple fasting periods helped me shed some bloat and regulate digestion—but extending the fasts and confusing my body on when to expect food backfired. As much as I hate to say it, I have to accept that this wasn't a "weight loss hack" by any means. If I actually want to see a lower number on the scale, I will have to consume fewer calories. Until then, I'll be accepting tips on how the f*ck I'm supposed to enjoy an evening at home without eating until the second I fall asleep.
Images: louisabhaus, dietstartstomorrow (2), betches / Instagram
Skin Care Diaries: My Four-Step Routine For Highly Sensitive Skin
As you can probably tell from the title, this skin care diary entry will be less sexy than others we've published. Welcome to the world of sensitive skin. I graduated college a little over two years ago, and it's been an absolute whirlwind watching my skin and metabolism compete over who can deteriorate faster. I've never suffered from serious acne (*knocks on every piece of wood in the tri-state area*), but my post-grad skin has offered up plenty of dullness, dryness, and increasingly visible pores. I also developed what I refer to as "my problem cheek," and my dermatologist refers to as "rosacea." Basically, one stubborn patch on my face is perpetually red with some bumps—not quite pimples but just not smooth.
Before I finally caved and saw a dermatologist about it, I was convinced I had chronically dry skin and was layering on fancy oil-based serums and thick moisturizers every night. I genuinely believed that the more I spent on a skin care product, the better it was for me. But here's the honest, tragic truth about my (highly sensitive) skin. Just about anything I do to it beyond doctor-recommended cleanser, treatment, and moisturizer only makes it worse. As my dermatologist explained, the rosacea means that my skin barrier is damaged. So any products I'm applying don't actually soak in. They just settle in the top layer, creating that fun bumpy texture I was describing.
Long story short, many of the fun, bougie skin care products I'd love to try are off-limits to me. All those "intensely moisturizing" products I used to swear by? They make my oil-prone areas worse, and ultimately clog my pores. Any physical exfoliants just activate my redness-prone rosacea patches. And forget about face makeup. Any time I go for a full face of foundation, or—God forbid—highlighter, which I seem to be allergic to in every brand, I accept that my skin's overall appearance will take a hit for the next three days. So, I've worked very hard to assemble a routine that keeps my sensitive AF skin smooth, even, and pimple-free. If your skin is more dramatic about a change in routine than you are when asked to attend a 9am meeting, read on. Here are the products I've found really work.
My sensitive skin every time I try to introduce a new product: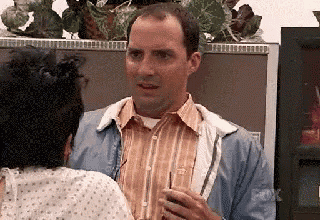 My Routine
Face Wash: I wash my face morning and night with CeraVe Hydrating Cleanser. My dermatologist recommended it, and it makes my face feel crazy soft. I'll double cleanse on days when I bothered to put on make-up, or if I skipped my routine the night before. And while I'm sure that a Clarisonic or the equivalent would make it even more effective, I frankly just do not have the time or patience to use one. Plus, I kind of hate reusable skin care accessories because I'm a germophobe and convinced they're growing bacteria. This is a problem I imagine could be alleviated by like, cleaning it, but once again I am lazy/perpetually short on time.
Toner: I follow (most) cleanses with Belif Witch Hazel Herbal Extract toner. In the words of my dermatologist, it's "not really doing anything," but she graciously invited me to finish the bottle I'd just purchased. Despite her (rude) commentary, I like the idea of an additional cleansing step while living in the cesspool of dirt known as New York City. Also, it smells refreshing and makes me feel fancy. As I mentioned before, most products that fit that description give me some kind of weird reaction, so I really appreciate the ones that don't.
Prescription: Once my doc determined that problem cheek = rosacea, I was given a prescription for an azelaic acid called Finacea Foam. It treats the redness and bumps caused by rosacea, and I use it twice a day after cleansing and before moisturizing. While it hasn't 100% cleared up the problem, I've gone from having bumps spread across both cheeks to one small patch (damn you, problem cheek!). The overall texture has also greatly improved, and what was once a weird blotchy redness now shows up as more of a flush after hot showers/working out. Highly recommend.
Spot Treatment: This is not dermatologist-approved behavior, but if I see a pimple coming on I'll dab some spot treatment with salicylic acid on the area before locking it all in with moisturizer. It's a little annoying because I have to wait for an additional layer to dry, but fully worth it if you can stop a burgeoning zit in its tracks. If I go a little too nuts and start using it daily I end up getting dry and triggering some redness, but in moderation I find this kind of product to work wonders. My two faves are Clean & Clear Advantage Acne Spot Treatment and Neutrogena Rapid Clear Acne Eliminating Spot Gel.
Sunscreen: I use EltaMD UV Clear Broad-Spectrum SPF 46 every morning, at my dear dermatologist's behest. Apparently rosacea can be triggered by sun exposure, so I guess this plays a role in calming it down. Honestly, I struggle to get excited about any product from which I don't see immediate effects, but I know it's good for me and I feel lightly smug for using it for that reason. Also, it sinks in quickly enough and replaces my moisturizer in the morning.
Moisturizer: I use CeraVe PM Facial Moisturizing Lotion every night and some mornings, depending on how dry my skin is feeling. I love it because it's lightweight, has the same silky feel as their cleanser, and doesn't sit on top of my skin like all those fancy jar moisturizers I was buying for years did. Does it make me feel rich and chic? No, but it also doesn't cost me $50 every six weeks, and my skin is way softer. I'll take it.
Serum: Eminence Facial Recovery Oil. My dermatologist all but begged me to throw this out (in her words, "I don't think more oil is what you need right now"). But I'll still dab a little on my forehead every now and then because I can't help myself. Nose, chin, and cheeks are off-limits for this riskier product, but I'll mix a little in with my moisturizer and apply to my forehead a few times a week. It smells amazing and my sister swears it's improved her fine lines.
Wednesday
Morning: Cleanser, toner, Finacea, sunscreen. I have a week-old pimple on my cheek, and last night I put on a bunch of spot treatment and extra Tretinoin on the area, plus Neosporin since I keep picking it open. (Don't @ me, it works.) The pimple is finally fading from view, but I see two to three more bumps lurking below the surface. Problem Cheek, will you ever set me free??? I've tried changing pillowcases, changing what side I sleep on, never holding my phone to that side of my face… nothing works. I take a few pictures in hopes of taking you on a visual journey, but I'm on week 7 of a 10-week shoot and the bags under my eyes/general lifeless demeanor are a little much to take.
Evening: Cleanser, Finacea, moisturizer. No spot cream or toner because I just worked 14 hours. Moisturizer I applied lying down maybe three seconds before passing out. I manage to apply more Neosporin to my cheek spot, though, because at this point I've been wrangling it for nearly 10 days and it's all I can think about. To anyone reading this: do not pick your face until it bleeds, no matter how fun and genuinely helpful it seems in the moment! I fall asleep praying it will heal overnight.
My poor, picked-at skin: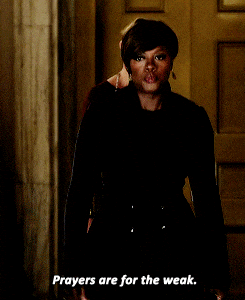 Thursday
Thursday morning I don't have to be at work until 9am. This would be better news if it didn't mean I'll be there until 11pm. However, the extra time in the morning means I can cleanse, tone, apply Finacea, and put on sunscreen all in the comfort of my home. I'm sad to admit I sometimes apply sunscreen on the subway, which I am aware makes me gross. I have a thing about layering products too quickly. I worry I'm just diluting one product with another if I don't give them time to dry. If I'm totally wrong on this, PLEASE call me out in the comments. I would love to stop putting on sunscreen with hands that just touched subway poles.
I'm not home until 11:40pm, as expected. As I dutifully cleanse, tone, Finacea, and moisturize, I realize something miraculous. Cheek pimple is, if not totally invisible, highly faded. Neosporin saves the day again. I stare at my nearly clear cheek and think about how I definitely would have skipped washing my face tonight if I weren't writing this diary. This makes me think I should start journaling my food, too. Then I eat four bite-size candy bars I stole from work and fall asleep.
Friday
Today is an exciting skincare day for you all! I'm working from home until 6:30, so I don't get out of bed until 11. I don't do anything to my face because I want to work out first, a dream it takes me two hours and 15 minutes of yoga to give up on. I wash my face in the shower, then put on Kiehl's Rare Earth Deep Pore Cleansing Masque. It's my go-to for all generalist, make-my-skin-look better needs. It's great for calming down redness and inflammation, improves overall tone, and just makes your skin look clear.
After, my skin is looking the best it has all week. The cheek pimple is totally gone, and those bumps I was complaining about on Wednesday seem to have died down too. I add toner, Finacea, and sunscreen. After sunscreen, I add my new favorite no-makeup makeup product: Smashbox Photo Finish Foundation Primer. This is the closest thing to foundation I can wear without triggering a breakout, and despite being sheer, I swear to God it visibly blurs away my flaws. Friday night, I cleanse/Finacea/maybe moisturize? I spent my evening getting high and watching Vanderpump Rules, so I honestly don't remember. I do remember eating a Twix bar at 1am and thinking the single greatest thing I could do for my health is cut down on sugar, so take that as you will.
Me: I should cut down on sugar!
Also me every time I go out: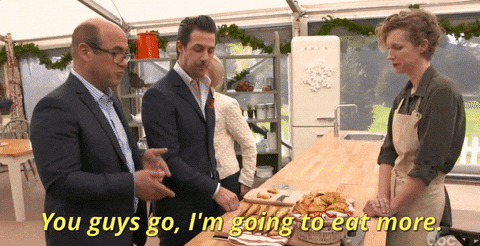 Saturday/Sunday
Saturday morning, I cleanse and tone, and get dressed in a rush waiting for toner to dry. Then I add Finacea and try to find my insurance card for a doctor's appointment for 10 minutes. Two hours later, I remember to moisturize—hope it still counts for something. No sunscreen today, oops. Saturday night I make a genuine attempt to go out. But I still end up asleep on the couch before midnight. At least I manage to wash my face before crashing. I tell myself I'll put on Finacea and moisturizer in bed. I don't.
Sunday morning I've slept for an annoyingly long time. I cleanse, tone, Finacea, and moisturize—no sunscreen. My skin's feeling dry since I fell asleep without moisturizing the night before, and I don't really plan on spending time outside anyway. I go to the movies, where I realize the junk food and half-hearted skin care Saturday has resulted in two new bumps rearing their heads on Problem Cheek. I tell myself I'll do a mask and spot treatments that night. Instead, I drink two margaritas at 5pm, and barely manage to cleanse/tone/Finacea/moisturize. I suck.
Monday
I wake up at 4:30am, regretting Sunday's margaritas with every bone in my body. I seriously consider quitting my job for five minutes, then get out of bed and cleanse, tone, Finacea, sunscreen. Monday night, I get home "early" (7pm), and treat myself to some salicylic acid spot treatment following my cleanse/Finacea/moisturizer routine. No toner because I'm already tired at the prospect of the spot treatment, but the bumps I saw at the movie theater Sunday don't seem to be going anywhere on their own.
Tuesday
Tuesday morning I cleanse, tone, Finacea, and liberally apply sunscreen to try and make up for the fact that I don't have time to apply moisturizer (and wait for it to dry). At work, I read a different skin care diary in which someone who clearly has more money and better skin than me also swears by salicylic acid for clearing breakouts. Even though the salicylic acid product is the only one in her routine I can remotely afford, I allow myself a brief moment of smugness. I also remind myself that fancy $100 skincare items have never done anything but made me break out.
Tuesday night, I cleanse/tone/Finacea, and add more spot gel (Clean & Clear) to those bumps on my cheek. I can't be sure if they're actually pimples or just rosacea bumps, but I feel hopeless if I can't even pretend I'm treating it. I tell myself I'll moisturize in bed, and as I'm sure you can guess, I do not. At 3am, I wake up, realize my mistake and moisturize. It's terrible.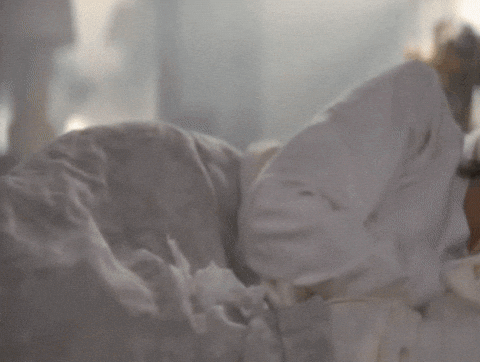 All in all, the moral of my not-so-exciting skin care routine is that I've (reluctantly) stopped chasing Instagram-perfect skin. And both my wallet and face are a lot happier for it. I don't use drugstore products because I'm low-maintenance and don't GAF. I use them because the alternative is spending $78 on a moisturizer that sits on top of my broken skin barrier and makes me break out. So if you have sensitive skin like me, remember that the #1 investment you can make is a dermatologist, and when you're rich, biannual microneedling and injections. Can't wait.
Images: Giphy (4)
The Top 10 Foods To Shame Eat During The Victoria's Secret Fashion Show
The Victoria's Secret Fashion Show is one of the biggest nights of the year. Sure, the models have been starving themselves and spending crazy hours in the gym for months, but it's also a big night for us. It's a time when our self-esteem becomes especially fragile, and we start to have strange feelings of not being perfect. We're here to say that it's okay. You might not look like Adriana Lima, but at least you can eat all of these delicious foods. Don't kid yourself and say you're going on a diet starting tonight—just lean in and shame eat these good-but-bad-for-you foods.
1. Chicken Wings
Victoria's Secret loves wings, so why not take that literally? Get messy! Bonus: You'll get as gross on the outside as you feel inside.

2. Angel Food Cake
Continue the angel theme into dessert by cutting yourself a fat slice of cake. The cake is nice and light—just the opposite of you.
3. Vodka
Okay this isn't food, but here's your gentle reminder that you should also be getting drunk rn. Drake warns against mixing vodka with emotions, but there's always an exception to every rule.

4. Burgers
Kendall talks all the time about how she loves burgers, so you can eat one for her! She'll finally have a reason to be jealous of you.
5. Pizza
We recommend ordering a large pizza and just shoving it in your fucking face when you see the fantasy bra.

6. Nachos
Eat one chip for every model who walks down the runway—you'll be full and they'll still be sad and hungry.
7. Candy
Lots of candy. Keep this on hand for the commercial breaks between your main courses.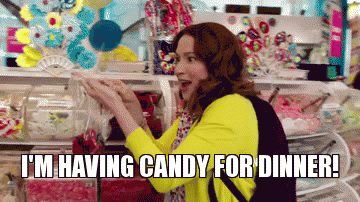 8. Vodka
Did we say vodka?
9. Popcorn
To be eaten throughout. This is a TV spectacular, after all.

10. Ice Cream
Grab a pint of Ben & Jerry's and dig in when Alessandra has her big moment on stage before she retires. Everybody hurts, okay?
Images: Christopher Flowers / Unsplash; Giphy (5)
How French Fries Are Literally Killing You
I feel like scientific studies regarding food can really go either way. There are the kind that tell you something you thought was bad for you actually has health benefits. Ya know, like the ones that says cheese and red wine are good for you and shit. And then sometimes, these studies are culinary cock blocks and just ruin your whole life day. The study I'm about to break down for you is the latter because science now says that if you eat fries, you're more likely to die. Well isn't that just fucking wonderful.
Look, it's not like I've ever been under the impression that fries are good for you, but death? That seems a bit much, no? The study at hand looked at the potato intake of more than 4,000 people between 45 and 79 years old for eight years. During that time span, 236 of those people died (bummer) and those 236 people, as a whole, had a higher frequency of fried potato eating. So you're telling me this isn't just French fries, but tots and hash browns too? OH HELL NAH!

Getting even more specific, there were findings showing that those who ate fried potatoes at least twice a week had double the risk of death. Way harsh, Tai. Tbh, the whole twice a week kinda makes me feel better. I mean, that's a fucking lot of fry eating. You can probably guess why fry consumption and death are related, but for the people in the back, researchers guess it has something to do with the ridiculous amounts of salt and fat in fried potato products. That, or the people who are eating fried tots all the damn time probably don't live the healthiest of lifestyles to begin with so they're probs at a higher risk for heart disease anyway. Take your pick—whichever helps you justify your poor eating habits sleep at night.
One positive from this buzzkill study is that there were no signs that tie death to the consumption of other forms of potatoes. So like, mashed potatoes are Gucci. Phew. Also as I learned from my AP Psych class, correlation does not mean causation, so you scientists can go shave your back now.

So there you have it: don't eat fried potatoes more than once a week. But look on the bright side. At least it isn't pizza.
How To Make Cookie Dough That Won't Give You Salmonella
There comes a time in every betch's life when instead of actually breaking and baking the cookies from the refrigerated log, she just digs into the cookie dough with a spoon—and you're lying if you say you've never done this. I mean, this is literally the reason Dō exists and has a 3-hour line that wraps around the block. 
In case your mom didn't ruin your life tell you enough times in first grade, eating raw cookie dough isn't actually good for you, considering the cookie dough contains raw eggs which can give you salmonella. Which, in turn, can cause a legit case of the shits, vomiting, and other not cute symptoms. Is all that worth it for the few minutes of happiness you get while you eat an entire package of break-n-bake Tollhouse cookies? We think not.

If you must eat a package or bowl of cookie dough, make it yourself, sans salmonella or 3-hour line. We have the technology, if you can call it that. What a time to be alive.
Ingredients
2 cups of all-purpose flour
1 cup dark brown sugar
1 cup butter, unsalted, softened
2 tbsps whole milk
2 tsps vanilla
1 tsp salt
2/3 cup chocolate chips or chocolate chunks
Time to get our shame-eating on. First, put on sweatpants, remove all makeup, and put hair in your 90s scruncie.
Next, preheat the oven to 350F. This next part is gonna sound weird, but trust us: take the flour and spread it out on a baking sheet. Bake it for 5 minutes. This will make the flour taste less, well, like baby powder and more like, um, slightly browned baking stuff.
Next, beat the flour in a large bowl with the sugar, butter, milk, vanilla, and salt. Once the mixture is combined, add in your chocolate chips or chunks. EAT WITH A SPOON. Try not to think about the life choices that have led you to this point.
Domino's Made A Wedding Registry For Everyone Whose Real Bae Is Pizza
If you know anyone who's gotten married (so like, everyone reading this rn) you've probably bought some stupid shit the couple registered for as a gift. I mean, I love a gorgeous china pattern and some Baccarat crystal as much as the next betch, but like, I eat takeout five nights a week and when I don't I'm eating cereal out of a Solo cup. It's not like the day you get married you turn into Martha Stewart and start baking muffins and hosting dinner parties for the governor and shit. No one needs this stuff. And per usual, the gods at Domino's just get it, so they've created a registry that gives married people something they'll actually enjoy: a pizza registry.
The registry is filled with a handful of different pizza-filled occasions like the "Thank-You-Card-a-thon" so writing hundreds of thank you notes to your parents' friends isn't as miserable, or a "Post-Honeymoon Adjustment to Real Life" because the only thing that can make coming home from a trip to Bora Bora or Europe not so terrible is cheesy, delicious pizza.

The only thing that's kinda lame is that it's really not a registry at all, just a glorified gift card that can be used on the Domino's website. Fuck you, Domino's and your marketing team. You just created a separate landing page for a concept that has existed for YEARS. Like, I would disown someone who got me a Domino's giftcard for my birthday, but I'm expected to ask for that for my fucking wedding, the only occasion where I can ask my closest family and friends to buy me expensive shit I can't afford without it being considered panhandling? Hard pass.
However, if some entrepreneur decided to take it upon himor herself to come up with a registry for any of the following items, let's just say I wouldn't be mad.
1. Vodka Of The Month
This very well might exist, but honestly, I'm lazy and don't want to type it into Google. Regardless, any relative who gave me a monthly vodka subscription would be at the top of my thank you note list. Marriage is apparently work, so I'm going to need a lot of fermented potatoes to make it through.

2. A Drug Dealer Concierge
See previous note about marriage being work. Why do "work" when I can register for enough Xanax to kill a large mammal to be delivered to me at some later, unspecified date?

3. A One-Way Ticket To Canada And A Valid Visa
Just saying, I might need this later on with the way things have been going lately.

4. A Lifetime Netflix Subscription
Anybody who puts a $50 Domino's giftcard on my fucking wedding registry is a cheap asshole. But someone who charges my lifetime supply of Netflix to their tab? That shit's going to add up real quick. Though, given my current alcohol consumption and exercise regimen, my doctor would disagree. But fuck you, Dr. Bernstein. I don't need your negativity.

5. HBO Go
NO IT IS NOT THE SAME AS A NETFLIX SUBSCRIPTION. Do you actually know anybody with HBO? I mean somebody who's actually your age—their parents don't count. No? That's what I thought. That's because HBO is expensive af/for real adults who can afford cable packages, which is something I will never be if my current spending habits are any indication.

But I mean if someone wanted to do all these things and buy me a ton of pizza, I wouldn't exactly complain either.
A Definitive Ranking Of Girl Scout Cookies By Betchiness
About this time every year the entire country (or maybe the whole world, IDK) freaks the fuck out over Girl Scout cookies. Weird kids who like camping and being nice come to your door in creepy-ass uniforms and the mom posse at work sends mass emails about ordering on time. And then a passive-aggressive fight breaks out over whose kid you're going to order from, and then Debbie stops getting invited to the after-work happy hours and you all have to pretend it's not weird, and … wait, where was I? Oh yeah. While normally all that pestering would annoy the shit out of me, when it comes to Thin Mints and Tagalongs you can spam my inbox all fucking day. So to get you ready for cookie season (which cruelly comes right before beach season, WHY), we're ranking all of the treats by betchiness so you know which ones to buy and which ones are total social suicide.
12. Do-si-dos/Peanut Butter Sandwiches

Look, it's a Girl Scout cookie so it's not like it's bad or anything, it's just not great. First, let's talk about these names. On the one hand, you've got Do-si-do, which makes me feel like I'm at a square dance. Also, I'm not sure what hoe-downs have to do with peanut butter and oatmeal. Speaking of, your alternative name is "Peanut Butter Sandwich"—real inventive. Then you get to the cookie, which is just two (chocolate chip-less) oatmeal cookies with peanut butter in the middle. Whatever you call these, they're fat and lumpy and ugly. Kinda like you will be after you eat a whole box of 'em.
11. Trios

Another oatmeal cookie. Bleh. The Trio has chocolate chips in it, though, so it just beats out the Do-si-do. But really, if you're going to spend $6—or whatever ungodly amount they're charging these days—on some fucking oatmeal chocolate chip cookies, it's time to look at your life, look at your choices.
10. S'mores

"Crunchy graham sandwich cookies with creamy chocolate and marshmallowy filling" sounds pretty good and all, but we fail to see how these differ from Oreo S'mores, which you can literally buy for half the price at Target. "But think of the children!" you say. Ok. Fine. On a less cheap note, these things are the newest to the cookie roster and you've gotta pay your dues before you get to sit with the plastics classics.
9. S'mores

That's not a typo; there are two s'mores flavored cookies that are both creatively named "Girl Scout S'mores". Like, what? You mean to tell me Tagalongs have two different names depending on what region of the country you're in, but you couldn't come up with a separate name for a whole other cookie? Normally I'd admire that type of commitment to not doing work, but that shit is just laziness. Do better, Girl Scouts. Anyway, this shit is essentially a graham cracker that's dipped in "crème icing" aka fake marshmallow shit and then covered in chocolate. Anything that's covered in chocolate is a definite yes in my book (future lovers, take note), but Girl Scouts really shot itself in the foot with the description on this one. "Our new crispy graham cookie double dipped in yummy crème icing and finished with a scrumptious chocolatey coating (WHOA!)" "WHOA!"? Really? Does this really warrant an all-caps WHOA? The person who wrote this description is the type of person who talks about how "naughty" they're being when they order fries at a restaurant instead of a side salad. I cannot, in good conscience, award this cookie any higher of a place on the betch scale.
8. Trefoils/Shortbreads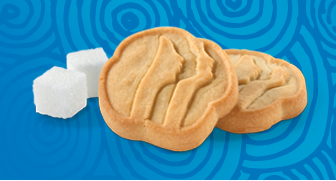 Trefoils are kind of like that teacher at your high school who only does the bare minimum and you wonder how they're still there when you go back to visit for your 10th year reunion. The answer, for both the teacher and this cookie, is tenure. Trefoils are a pretty good option when you want to eat dessert but also partake in some cognitive dissonance, i.e. "There's not even chocolate or anything in this cookie, so it can't be that bad!" False. It can be that bad, because I'm sure these things are straight butter. Look, there's even a sugar cube next to it in the picture! So anyway, while I'm sure we'll have to pry these cookies from Juliette Gordon Low's dead hands, Trefoils are actually pretty basic and not that great. Plus, the Girl Scouts have gone fucking ham with flavored shortbread cookie options lately (we'll get to those later) so you might as well branch out and not be a dud.
7. Toffee-tastics

There's not much else to say about Toffee-tastics. I've never heard of them in my life, and they're a regular-ass shortbread cookie with some toffee thrown in for a little excitement. They're kinda like, the Danielle M. of Girl Scout cookies. Bonus betch points awarded for being gluten free, though.
6. Lemonades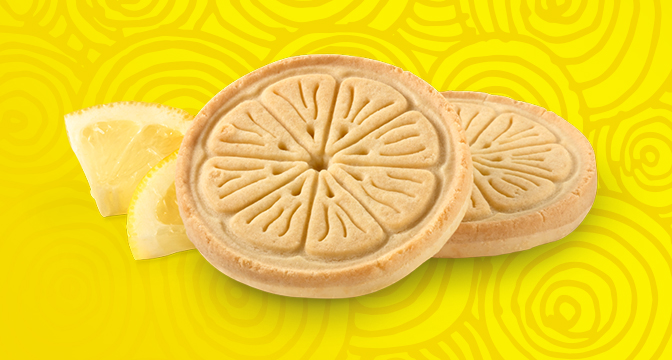 Meet the lemon version of a Trefoil. It's not gluten free so you're probably wondering why it's higher up than Toffee-tastic, and that's because unlike the Grammys we here at Betches appreciate Beyoncé and the creative genius that is Lemonade and want to show it some love. Beyhive for life (please don't come after us).
5. Thanks-A-Lots

Finally the last shortbread. Someone in the kitchen is the fucking Gretchen Weiners of shortbread, and Girl Scouts really needs to get out more and come up with some new ideas. Shortbread? For cookies? Groundbreaking. Anyway, this one is at the top of its friend group because it's dipped in chocolate (see my previous note). But it's not higher up on the list in general because it's called a Thanks-A-Lot. Like bitch, what are you thanking me for? You're thanking me for eating you? That's like your friend Karen who catches her boyfriend cheating, only to end up apologizing for "not appreciating him enough." We don't like Delusional Daters or delusional cookies, so the best these are gonna get is the middle of the pack.
4. Savannah Smiles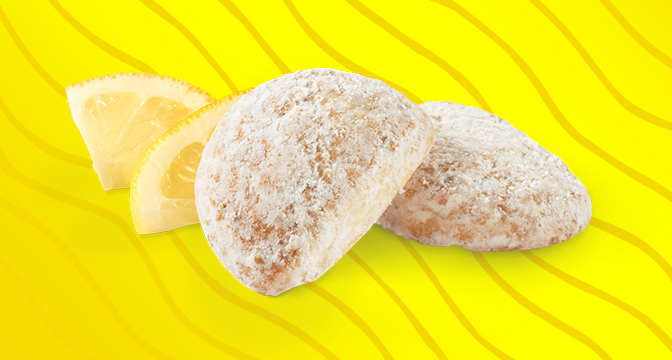 Is this what that girl from Mean Girls was talking about when she said she wanted to bake a cake of rainbows and smiles?? Whoa. I think I'm onto something here. Savannah Smiles are cute little tea cookies dusted in powdered sugar, and they look like something you snacked on at cotillion class before your Deb Ball. V betchy. They're also not going to make you (as) fat because there are only 140 calories in five cookies. And if you're eating more than five in one session, you need therapy. Or Jesus.
3. Tagalongs/Peanut Butter Patties

First things first, wtf is a Peanut Butter Patty? Just no. I am ride or die for Team Tagalong. You can put that on my gravestone. If I had to guess, TAGALONGS are like 50% of the population's fave, and it's easy to see why. It's peanut butter on top of a cookie and then the whole thing is covered in chocolate and sprinkled with hopes and dreams. It only loses points for being one of the unhealthiest cookies, but fuck it. I said I was ride or die, and I choose death by Tagalong.
2. Samoas/Caramel deLites

God these are so fucking good. They're covered in caramel and dark chocolate and coconut, so it's safe to say they're the most sophisticated of all the cookies. Samoas are def the most inventive in terms of shape, texture, and flavor combination. Also, they have a hole in the middle which allows us to pretend they're less calories than the other fully circular cookies. The only reason Samoas aren't number 1 is because we're not sure if the name is vaguely racist or not. Are you still allowed to say Samoa?
1. Thin Mints

Fucking duh. The day they get rid of Thin Mints will be the day hell freezes over. Actually, given that our country is run by a moldy fascist clementine and New York City's weather forecast is a page out of the 28 Days Later screenplay, that's probably not such a good metaphor. But you get my point: Thin Mints are amazing. You can eat them plain. You can freeze them and crumble them on ice cream. You can make alcoholic Thin Mint milkshakes. The limit on your fatness truly does not exist when Thin Mints are involved. And in case their versatility wasn't enough, they're vegan—but we bet you didn't even know that because they're not constantly broadcasting it. All hail Thin Mints.