Last-Minute 4th Of July Outfits That Aren't Tacky
Betches may receive a portion of revenue if you click a link and purchase a product or service. The links are independently placed and do not influence editorial content.
Remember back in grade school when you would get all dressed up in your once-a-year patriotic attire for the 4th of July? You'd grab your signature Old Navy T-shirt (depicting something like a golden retriever holding an American flag in its mouth), pair it with Soffe shorts in one of three colors, and finish off the look with a festive temporary tattoo? Ah simpler times, but nowadays you're an adult with a 401(k) and that iconic outfit from your youth just ain't gonna cut it for this 4th of July holiday. So what does an "adult" wear on the 4th of July, then? You don't want to look cheesy dressed in something you can only wear that one day a year, but you still want to look somewhat on theme. Well, before you run back to your local Old Navy with your head hanging in defeat, consider one of these cute outfit alternatives, all of which are available for express shipping in case you're lucky enough to be headed out for your holiday weekend ASAP.
Summery White Dress

Empire Waist A-line Layered Swing Flowy Mini Dress

Fessceruna
There's nothing better than being able to just throw on a sundress in the summer and look instantly cute and put-together. A white sundress is very all-American, girl-next-door, and this one in particular is available on Amazon for Prime shipping, so you can be sure to have it on your doorstep ASAP.
Denim Mini Dress
Nothing is more quintessentially American than some blue jeans, so why not take this classic to the next level this 4th of July with a cute denim mini dress? You can dress it up or dress it down by pairing the dress with either sneakers or summer sandals. This denim mini is from Revolve, who offers free two-day express shipping, so you can get it in time for your #ooo message to go up.
Sparkle Top

Breathtaking Crop

White Fox Boutique
If you're here to make a statement this 4th, an easy but eye-catching outfit idea is to wear a trendy sparkle top. Not only is it holiday festive, it also makes for a great Insta opp later in the evening with a sparkler in hand and fireworks in the background. Mind you, not all sparkle tops are created equal, but I can attest to the fact that this one in particular is high-quality, so it will actually last you through your night of drinking (unlike some of the others out there). White Fox offers $10 express shipping.
Festive Denim

Firecracker Flare Jeans

Free People
These cheeky Free People flares have a not-so-subtle star butt detail, the perfect accent for your 4th of July look. The star works with the theme without being so over-the-top America that you would feel weird rewearing them. Plus, through Wednesday (7/29) at 1pm EST, Free People is offering free express shipping to ensure you have these statement-making jeans in time for your festivities.
Red Gingham Crop Top
This top is actually a swim top, which allows your to transition from beach to BBQ without having to put on a bra. Just throw on a cute white skater skirt or go full USA with some overalls overtop, and you'll look super cute for the rest of the night. Even better, this popular swim brand, Montce, is currently offering free express shipping right now through June 28th. 
Simple Jumpsuit
If you're going to a more elevated 4th of July party where the aforementioned denim overalls just won't cut it, opt for an elevated jumpsuit in a basic patriotic color, like this one in white, for an easy and holiday-appropriate outfit. I'm obsessed with this jumpsuit from Revolve which is chic, timeless, and totally summery with the strapless bodice and slit leg detail. 
Matching Set

Sleeveless Tie Back Crop Cami Top and Shorts Set

SweatyRocks
Easy and chic, another go-to summer option for your 4th of July outfit is a summery two-piece set. This one in red pinstripe is just patriotic enough to look like you actually put effort into your outfit without looking so holiday-specific that you would feel weird rewearing it later on in the summer. It's from Amazon and available for Prime shipping.
Image: Alexey Kuzma /Stocksy.com
The United States Is A Cancer And We Need To Talk About Its Astrological Chart
Dear America,
I know it's unbecoming to discuss someone's flaws for their birthday, but you are a Cancer and it really needs to be addressed. Does anyone know the precise time America was born? I'm really going to need to know its moon and rising sign to see how f*cked we are.
I tried to find out myself, but your actual birth date is contested (apparently the Declaration of Independence was written on July 2nd, approved by Congress July 4th, and the thing wasn't actually signed until August 2nd?!) so I'm just going to have to assume you're Cancer on Cancer on Cancer on Cancer with a little bit of Leo. The Leo part does track considering the Kardashians and your belief you're the dominant world power despite *gestures at literally everything*.
The Cancer does explain why everyone you comprise is so sensitive, emotional, and batsh*t when it comes to change—unless it's changing electoral boundaries to sway the vote one way or another. But I guess that's a way of maintaining the status quo, now that I think about it?? And white is the color most associated with Cancer—omg. And, after all, gerrymandering has been a long tradition in this country, and we all know how much Cancers love their antiquated traditions. Change is scary—unless it's changing the channel to something toothless like current-era Simpsons!
You're such a Cancer, America, it's also hard to take you seriously! For real, you're a caricature of yourself and it's kind of nuts. We all know Cancers are crabby homebodies, but the rest of the world makes fun of you for how little your population travels. And don't get me started on the monolingual monstrosity that is everyone you stand for. Only 20% of the United States is bilingual, compared to 56% of Europeans. And our accents suck….soOoOo….
Not only do you process all information emotionally, you react intensely to everything. Seriously, e v e r y t h i n g. Remember your last president who went off the rails because someone said his hands were small? Isn't the president a reflection of the country? Didn't an insurrection happen on January 6th because that president's supporters didn't get their way? Isn't Congress just pretending none of that happened? 
I'm getting emotional whiplash over here—good thing you have some Leo in you to roll your eyes at your Cancerous parts and move on, America! It takes a real Leo rising to make your own birthday a national holiday. Especially one traditionally celebrated with an all-night party featuring fireworks. 
Sure, you may wear your heart on your sleeves, U.S., but don't have a meltdown if anyone leaves your party early. However, it is your party, America—you can cry if you want to. And everyone knows you probably will want to, you messy, emotional bitch. Just try not to be your vindictive self and post unflattering guest photos on Insta. 
My hope for your 245th birthday is that you stop being a moody crybaby. But if the past 244 years are any inclination, we're not going to have to wait for a retrograde to see you revert to your old ways. Anyway, happy birthday, America—you're a handful, but I haven't left yet. Probably because I only know one language. 
Love,
Your Antsy Astrologer with Stockholm Syndrome
Images: Daniel Monteiro / Unsplash
4th Of July Cocktails That'll Make You Forget You Hate It Here
It's that time of year again! We're gathering during a global pandemic to celebrate the creation of one singular country that's never equally valued its inhabitants!
Things haven't been ideal for a while—dating apps are free but Photoshop costs money, our infrastructure is literally falling apart, and buying a house involves….paying way more than the house is worth as an offering to the house gods who may still reject you?! Feels like a scam. But you want to be around people while making it clear you don't want to be around people for America. 
Don't be a party pooper, though. We just really need this after a year indoors, on Zoom, with our sh*tty roommates. And you know you love to party more than you hate it here! So ignore the current sociopolitical climate and the fact that the United States hasn't been tolerant… ever (and intermittent quality doesn't make up for overall lacklusterness!), and down these 4th of July spirits to forget you have no 4th of July spirit!
Watermelon Blueberry Cool-Your-Nerves-About-Being-Around-More-Than-Two-People-In-a-Semi-Enclosed-Space-Oh-God
It's been a while since you've been around this many people. Forget about your social anxiety with some sweet watermelon mixed with blueberry vodka to calm down those red-hot nerves.
Red, White, and Blew It Protecting Your Financial Data Spritzer

Add a cute raspberry garnish to some white wine and voilà!—you'll sip down so many of these delicious drinks you'll forget Russia probably has all of your bank info because of poor government oversight!
Campari Basil Moderna Mojito
The subtle red, wide, and blue shades of this drink will help your memory lapse about last month's Moderna side effects. We're still in a global pandemic, in case you forgot.
Blueberry Daiquiri with Cherry Garnish (Your Wages)

That rent moratorium will end soon, and if you can't pay your rent or the loan you'll have to take out to pay the rent you can't pay, then what? Restarting repayments on student loans is the fun, fruity cherry on top. Loan forgiveness? Never heard of her!
Layered Voter Suppression Shooter
One part grenadine (to make the redlining go down smoother), one part Blue Curacao (to highlight the bitterness of inequality), and vodka whipped cream on top (reppin' white supremacy). This delicious 4th of July treat is meant to show you the layered nuances of our voting system, and then promptly put them out of your mind and down your throat hole.
Jell-O™ Shot Summer

They're red. Or pink. Or whatever. Who even cares? Enough of these babies and you'll forget not enough people are getting vaccinated and the Delta variant is spreading.
Blueberry Rosé Sorbet Wish We Had a Voting Day Holiday
Prepared correctly, this will probably turn out purple, but does that really matter? Representation is important—put a sparkler in it.
Berry Float-Your-Nurses Mimosas

With the Delta variant picking up speed, hospitals will float all available nurses to specialized COVID units! But why worry about that? Float your worries away with this frozen blend of berries and as much clear rum as your liver can take! Forget your immune system entirely!
Krakatoa Firecracker
Mix raspberry and blue raspberry syrup with pineapple vodka in a tall-ass glass and light the whole thing on fire. Light your backyard on fire. Light everything on fire. You hate it here.
This 4th of July, stay safe, stay sunburn free, and stay blacked out until the DOJ finishes sorting out Georgia!
Image: Simone Wave / Stocksy.com; Elena Veselova, Elena Shashkina, Pinkcandy, ShotnCut
What Your 4th Of July Outfit Says About You
Every 4th of July, there are certain things that are guaranteed: hotdogs, fireworks, and drunk girls everywhere in tacky "American" outfits. Of course, just like any other day of the year, what you choose to wear on this patriotic holiday says a lot more about you than the "Born in the USA" writing on your ugly graphic tee. As the wise style icon Rachel Zoe once said, "Style is a way to say who you are without having to speak." So now, what does your predictable and thirsty American flag outfit say about you??? Let's take a look, my fellow citizens.
American Flag Bikini Betch
This girl loooovvvves attention—so much so that she'd rather give up her daily Starbs than get less than 300 likes on any given Instagram post. Like, this is the type of girl who flatters herself by referring to her own self as a thot. As if this isn't reason enough to roll your eyes, this betch is SUPER basic and thrives in her basicness. She loves a good daily Insta story of her Skinny Vanilla Latte, and often captions her Instagrams with phrases like "my whole heart" or "blessed." She's overly flirty with EVERYONE and is known to wear a full face of makeup at the beach. Basically, the American Flag bikini betch is just one of those girls whose presence alone is fucking annoying, but like, we've all been her at one point in our lives.  
Dumb Graphic Tee Dud
This girl is lazy and terrible with her finances. How do I know? Because who the fuck spends $40 on a T-shirt that you can legit only wear one day of the year? It's also the laziest option ever because even the least stylish person could run to their local mall (or Old Navy for the even less stylish but more fiscally responsible) to get one of these stupid tees. Not to mention, the graphic tee most definitely has a cringeworthy saying on it, like "American Girl" or "Time To Get Star, Spangled, Hammered." At least get creative with it! But, you see, therein lies the problem—she can't get creative with it because she's the dud, and that's what duds do. Duds do dud things, and "creative" is not in their vocabulary. I mean, at the very least, how about you put that $40 to much better use and treat the gals to a round of shots?

Sundress Sorostitute
This July 4th, you can expect the sundress sorostitute to play up her "cuteness" while attempting to mask her true slooty self by wearing a too-short white sundress. She'll probs finish the look with a pair of wedges and a red bandana in her hair (festive!). You can spot this girl from a mile away because, well, at the beginning of the night, everything about her will look perfect—curls intact, makeup looking flawless and dress still pristinely white. However, give this girl a few hours and a few too many VoSos, and she'll be crying while simultaneously vomming on the bar's bathroom floor. Of course, she'll be doing all of this while also drunkenly attempting to make life-long besties with the other drunk girls in the bathroom. Pretty much, when you think of the sundress sorostitute, just think Tinsley Mortimer pre- and post-mug shot… but like, those two extremes all in one night.
One Piece Wonderwoman
This is the "cool girl" who can hang with the best of them, and she can do so alllll day long. She's not to be confused with the bro-y, try-hard girl wearing a fratty "Back-to-back world champs" tank. Rather, she'll be the one looking hot af and having fun, all while handling her shit. She'll be the girl shotgunning beers, yet never manages to get to the point of blackout because her drinking tolerance is just that good. She'll be dressed in a subtly hot one piece, paired with denim cutoffs and maybe some fun, but not over-the-top, 4th of July accessories. A seasoned vet in the art of day drinking, this bitch knows her one piece/denim cutoff combo is the ideal ensemble for her all day-party affairs. Oh, and you know she'll def be getting a fire pic in her Gram-worthy outfit.

Images: @zonde / Unsplash; Giphy (2)
Overdone July 4th Instagrams You Should Avoid At All Costs
How you spend the Fourth of July says a lot about you. How you Instagram how you spent the Fourth of July says even more. Whether you're planning to show off the cherry pie you baked, the bikini body you spent all winter dying for, or you simply want to remind the world that you still drink like a sophomore in college, there are a few overdone photos you should steer clear of. Just warning you, if you post one of these overdone July 4th Instagrams, I probably will like it, but I will also screenshot it and send it to my group chat. (Did you even talk shit about someone's Instagram post in the group chat if the screenshot doesn't clearly indicate that you liked it anyway?)

1. Photo Of You In Red, White, & Blue Clothes Next To A Plant In Your Yard
I mean, we've all been there. Everyone understands the struggle of overdressing for a holiday, and then actually just sitting around eating pasta salad at a family barbecue. You can redeem the day with a dope Instagram; you just can't do it in front of some mediocre shrubbery in the backyard.
2. Posing On Or Near A Unicorn Float
Unicorn floats are so 2017, which means we can expect to see basics posing with them for at least the next two summers. For those of you who aren't good at math, this makes the unicorn float Instagram one of the most overdone July 4th Instagrams you could possibly post this year. General rule of thumb: If you're going to recreate a Kendall Jenner Instagram, your window of opportunity is as narrow as two weeks.

3. Hanging On A Boat In An American Flag Bikini
Speaking of classics that aren't getting stale… if you're planning on posting a photo of yourself on a boat with your buttcheeks squeezing out of an American Flag bikini, you might want to reevaluate. Tomi Lahren kind of spoiled this one for all of us.
4. A Sparklers Boomerang
I believe that the creation of Boomerang technology was probably intended for the purpose of girls posting quick, looped videos of themselves holding sparklers on July 4th. Some may argue that this is a classic, but I'm here to tell you that it's overdone.

5. Using Babies As Props
Unless it's an extremely cute baby, using a small human as an Instagram prop is not a viable option. If you really insist on being that girl who has to post with "the cutest niece/nephew in the whole wide world!!" at least have the decency to step away from the picnic table for the photo. Why do people think that having a baby in the frame makes up for the fact that the photo is not aesthetically pleasing? It doesn't. You can do better. And also, why is everyone these days so obsessed with their nieces and nephews? They're not even your spawn. I don't get it.
Images: Giphy (3)
How To Recover From Your Fourth Of July Bender Without Giving Up Alcohol
Whether you spent your long weekend taking poolside tequila shots or eating lobster rolls while scouting out the underwhelming crowd at Gurney's, you currently feel like shit. I mean, it makes sense. When you start drinking vodka out of a water bottle on the LIRR Friday afternoon and don't stop until late Tuesday night, you can expect to feel pretty shitty for a few days afterwards. Fourth of July was a sick time and you got 200 likes on your American flag bikini Insta, but now you're getting back to reality and it's time to get your body back on track. Here's how to recover from your Fourth of July drinking bender.
1. Cut The Salt, Chug The Water
You might notice that aside from being colossally hungover and in need of a new phone and/or Snapchat identity, you're also bloated as fuck. I mean, the amount of sodium and empty calories in your beer and hot dog intake is probably the reason, but it's nothing that can't be fixed. By cutting out salty foods this week and drinking as much water as you can, you'll start flushing unwanted toxins out of your body and you'll slowly notice yourself getting less bloated by the day. I mean, your food might be bland and your bathroom runs might increase, but it's worth it. We saw you at that buffet when everyone else was watching the fireworks. You had your fun.

2. Get A Good Night's Sleep
Another reason for feeling so gross is lack of sleep. I mean, there's no chance you got your recommended 7-9 hours per night when you were drunk-eating a family size bag of Doritos after the club at 4am, so don't pretend you're on a normal sleep cycle. Take this week to actually get into bed at a reasonable hour, put your phone away, and go the fuck to sleep. Also, many studies show that lack of sleep makes your body crave junk food, so you'll actually make healthier food choices during the day when you get more sleep at night. Can't argue with that.

3. Do A HIIT Workout
We totally get that you don't want to drag your hungover body out of bed to make it to the gym, but doing a quick HIIT workout at home will actually make you feel (and look) a lot better. High intensity interval training raises your heart rate in short intervals, so your body is actually burning calories during the workout and afterwards. The science behind it is called EPOC, and it's basically about how when your body works super hard for a short amount of time, then your body has to restore oxygen for up to 24 hours afterwards. Studies have proven that even a 15- or 20-minute workout will do the trick, so I'd start now if I were you.

4. Eat Real Meals
This might sound stupid, but simply eating real meals with whole foods will help your body recover from the damage you've done to it this weekend. Your body is used to eating substantial meals, so when you put it through 3-5 days of vodka for breakfast and rosé for dinner, it might be a bit confused. Focus on eating real meals for breakfast, lunch, and dinner, and you'll automatically start feeling better. Also make sure those meals aren't coming from a frozen box or like, a McDonald's dollar menu.

5. Be (Slightly) Less Social
We're not telling you to cancel plans every night this week, but if you're still feeling nauseous and bloated from this weekend, it's probably not the best week for happy hour and late-night dinners every night. Staying on track when you're out is hard enough, so adding a pitcher of sangria and three bowls of tortilla chips in the mix is just not helping your case. The happy hour frosé and unlimited guac bowls will still be available all summer, so take these few nights to cook for yourself and relax alc-free. Like, if Martha Stewart could do it for five months, you can do it for a week, but if you HAVE to drink, we stand by our BBQ advice and say just have everything on the rocks. Meaning no vodka sodas, yes vodka on the rocks with a fuck ton of limes—that way there's no carbonated sodas to bloat you even further. And if you're going to drink, drink a TON of water too. Sounds less fun, probs not worth it, but that's for you to decide.

6. Get Your Hands On Some Ginger
Whether you're taking a wellness shot with ginger and cayenne, or just ordering an extra side of ginger with your rice-less sushi roll, a little ginger goes a long way with healing bloating, nausea, and inflammation. It might not taste as good as the red wine you've been chugging all weekend, but it'll seriously help you out and you'll thank us when you feel like a human again. I mean, we know this info literally goes down the drain once you're ready to rally again next weekend, but try to get some ginger in your system before you buy your liver its goodbye gift.

Read: How To Detox From Your Fourth Of July Blackout
How To Detox From Your Fourth Of July Hangover
Listen up, heathens. Whether you really give a shit about Independence Day or not, you and I both know you drank enough alcohol this weekend to put Lady Liberty under the table. But now the excuses for day drinking celebrations are over and it's time to drag your bloated, hungover body into work like an adult with bills to pay and a mouth to feed.
Unfortunately, you probably feel like you have absolutely destroyed all the work you put into achieving the summer body you were able to display this past weekend. Fortunately, you have a month or two to recover before the next big binge-drinking event that marks the end of summer—Labor Day parties. Seize this opportunity to cleanse and restore your body from all the shit you put it through this past weekend before you inevitably fuck it up again next weekend.
How, you ask? Follow the advice you found on the internet, obviously. Here are 7 ways to detox after all the burgers you ate and shots you took this July 4th.
1. Drink A Fuckton Of Water
Research shows that hangovers are caused at least in part by dehydration. While the very thought of chugging anything may make you want to vom right now, start sipping on some water ASAP.

2. Replenish Your Electrolytes
Again, you're probably super dehydrated right now, which means you need to replenish all the body salts you lost while participating in the great American tradition of getting blackout. Sports drinks and salty soups like miso soup are good sources of electrolytes, plus they make you look like you just did something athletic.

3. Eat A Banana
Apparently potassium is good for counterbalancing sodium, so it can reduce all that water making you swell to three times your size. If you don't like bananas for whatever reason (I get it—you can't transport them anywhere without them turning to mush, you can't eat them in public for fear that some perv will get the wrong idea), snack on other potassium-rich foods like sweet potatoes, yogurt, clams, etc. (That last one was a test—send me the names of anyone who can stomach clams when they're hungover and I'm calling the police on them.)

4. Go For A Walk
Studies have shown that going for a walk after eating helps lower your blood sugar and get your digestive system moving faster. I'm assuming you've already digested all the beer from yesterday, but go for a walk just in case—your body can use all the help it can get. It also puts you in a better mood, so you might manage to make it through the day without stabbing someone (Debra in accounting) in the eye with a ballpoint pen.

5. Make Some Asparagus
Asparagus is also known to help your hangover go away faster by up-regulating cell metabolisms. In other words, it helps you metabolize alcohol faster. Who knew?

6. Go For A Starbucks Run
Caffeine has been shown to reduce headaches caused by hangovers, so indulge in your Starbucks addiction today, assuming you haven't already. Just make sure to go back to #1 and drink water afterward, because caffeine causes dehydration.

7. Skip The Soda
Carbonated drinks have bubbles in them. Bubbles contain air. Gas and bloating are caused by air in your digestive system. You do the math—stay far, far away from carbonated stuff today, unless you want to continue looking and feeling like the angry marshmallow man from Ghostbusters.

What You Should Drink This 4th Of July Weekend According To Your Horoscope
Happy fucking birthday, America. We'll skip the lofty introductions and just get to the weekend horoscopes. Drinking is in store for all of us, so find out what you should drink and how much—not by listening to your limits or caring for your liver, or anything, but by interpreting the movement of the stars. What could go wrong?
Aries
While Aries may typically be one of the drunkest of the zodiac, this patriotic weekend is a time for pacing yourself. No one likes the girl who's blacked out before the fireworks even start. The goal here is to still be the drunkest person at the barbecue, but to maintain that drunk for the entire day, which means you'll be sticking to ciders. Unlike beer which is heavy and makes you bloat like no other, cider is light and refreshing. Bonus: an Aries alcohol tolerance means you can drink it all day without wreaking havoc. Branch out into a festive red berry flavor that'll look super patriotic in your 300 second Snapchat story.

Taurus
This weekend is looking like a marathon for you, Taurus. Endless parties, multiple family obligations, and the burning desire to be drunk at each and every one of them. Nothing says "thanks for the invite, I'm going to eat all your potato salad and then GTFO" like the girl who arrives with a bottle of tequila. Start easy with some blended margaritas, and then slowly ease into debauchery that our forefathers would be proud of by peer pressuring everyone in attendance to take shots with you. You'll be the life (and eventually death) of the party.

Gemini
We all know you have one goal, and one goal only, this weekend, Gemini: the illusive perfect 4th of July Instagram. No easy feat, this photo must strike the perfect balance of contrived and natural, patriotic while still self-aware enough to realize America is burning, cute but not so glam that people can tell you spent three hours getting ready for a barbecue. You have a lot of work ahead of you, but we can by making at least one part simple. The perfect photo calls for the perfect summer cocktail: a fruity punch that photographs well and will have people leaving comments asking for the recipe. Something big batch is perfect for a weekend like this because it will trick people into thinking you showed up with an item to share. Pour it into a festive ice tea cooler, and your guest obligation is done without any actual cooking at all.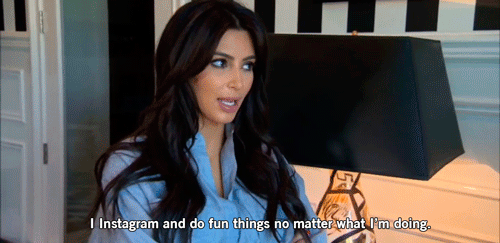 Cancer
With a full weekend of family time ahead of you, Cancer, you have the very specific task of being as drunk as possible without anyone noticing. Strategically this means drinking what everyone else is drinking and hoping no one notices that the alcohol is disappearing at an alarming rate. Your best bet this weekend is sticking to wine, preferably white and refreshing. Your mom will be psyched that you showed up to an event and actually brought something to share, and if you do it right she won't even notice that you took down ¾ of the bottle on your own.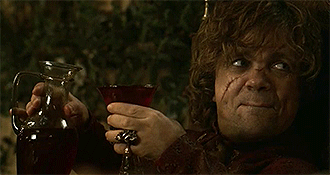 Leo
You have one goal and one goal only this weekend, Leo: to not remember anything that happens after the fireworks start. We commend your dedication to blacking out no matter the occasion, and have some ideas of the best way you can do it. Vodka is the answer to all your problems, even the ones that aren't really problems at all. Easily the most versatile alcohol, you can switch up your drinks throughout the day to avoid getting bored and slowing down; the only constant is that half the cup is the vodka of your choosing. Avoid shots at all cost, less because of taste and more because no one like the girl who shows up and starts throwing back Absolut as if she actually enjoys it.

Virgo
This weekend is looking scenic for you, Virgo. Odds are you'll be spending a lot of time in nature, away from the bustle and chaos of a typical 4th of July. This, by no means, allows you to forgo drinking, but more so means that you can relax and drink something luxurious. Before you head off on your weekend adventure, spend some time putting together a really top-notch jug (or three) of sangria. If you're feeling really wild, make a red and a white: one for day time adventures and the other for relaxing at night under the stars. You're about to have the most relaxing 4th weekend of all time, so just sit back and sip the night away.

Libra
On a hectic weekend like this, Libras need a chill af drink to match their chill af demeanor. As much as I hate to say it, you're looking at a weekend full of beer. Hopefully that's your thing. But also, why is that your thing. It's summertime so why not dive into Corona and lime and worry about things like calories and bloating later? The holidays are meant for over-indulging anyways. Plus, this is a super easy drink to offer to people without seeming weird, meaning you can cozy up to literally anyone at your party. Can you imagine telling your grandkids that you and your husband met over a shared Corona? It's precious, in a painfully California way.

Scorpio
Scorpios are here this holiday weekend to fuck up your party and drink all your alcohol. That's it. So instead of worrying about what you're going to drink, just show up and drink whatever the guest offers. If they don't offer anything, drink it anyway. Pros of this approach: a cheaper alternative to buying alcohol. Cons: You're going to be doing a lot of mixing, which won't bode well for your hangover. But that's a problem for later you, and present you's only concern is that your cup is never empty. Go forth and wild out, Scorpio. No one does it better than you.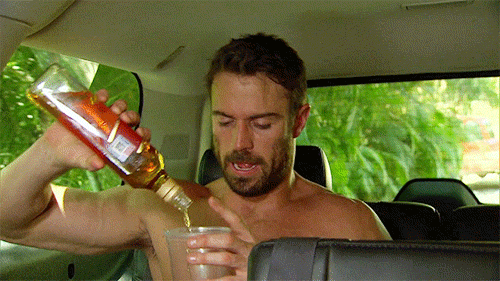 Sagittarius
While Sagittarians can frequently be the life of the party, they're always riding the fine line of being one drink away from sobbing in the bathroom because they looked up the tree hashtag on Instagram, and like, "nature is just so beautiful" (a true story). To combat this, your only rule for this weekend is to stay as far away from wine as possible. While an excess of any alcohol can set you off, wine is a fast track to tears. Venture off into the land of hard alcohol and party the weekend away without worrying about being that girl.

Capricorn
Capricorns love all types of alcohol, as long as it's on the rocks. While I may never understand this preference, I respect it. This weekend, don't stray from what you know. In fact, make it as obvious as possible. Nothing garners respect amongst strangers like the girl casually sipping tequila on the rocks in the corner of the room. You'll make friends in no time.

Aquarius
It's really all or nothing with Aquarians when it comes to alcohol. You're either at a reasonably responsibly (aka boring) two drinks, or you're a fifth deep and trying to convince everyone that now is a really good time to go skinny dipping. This weekend, lean toward the latter. It's a holiday! Let that freak flag fly! And do it while drinking questionable amounts of champagne. Start off tame with mimosas and then abandon the notion of juice about halfway through the day. There's nothing quite like the sophistication and impending migraine of a champagne drunk, which is exactly what America deserves this weekend.

Pisces
You might have had a more low-key weekend in mind, Pisces, but we're here to tell you that's a terrible fucking idea. In this climate, there is only one weekend a year that you get to be unabashedly proud of being an American, and you will not be wasting it on a three day long Netflix binge. Nothing tempts you to dip your toes into the pools of alcoholism like tropical rum based drinks. Drinking rum is like going to a party you didn't plan on attending, but after a few Mai Tais you're not only hosting the party, but likely getting kicked out of it at some point. Save the lounging for your inevitable hangover and spend that time cursing America and everything it stands for. So, kind of the way you spend the rest of the year.