The Best Long-Lasting Lipsticks That Will Stay On No Matter What You're Doing
Any betch who's into makeup will tell you that finding a good lipstick can be a fucking ordeal. Like, first you have to find the right color. Then you have to find a liner that matches, lest you end up looking like Gwen Stefani during her No Doubt days. Then you have to worry about it drying out your lips and will it actually stay on this weekend while you down vodka shots/make out with the first guy in your line of vision/drunk eat a whole pizza? Okay so maybe if you're doing pizza to the face at 3am your last concern is your lipstick, but the point still stands. You need your shit to stick to you like that creepy bro at the bar who bought you a drink. These are the best long-lasting lipsticks—and before you ask, you will not see a certain Jenner's products on this because while they last forever, that shit makes your lips dryer than the Sahara desert.
This lipstick is enhanced with extra pigment for a more intense color that's designed to last for up to eight hours. Honestly, when food and alcohol is involved, you really only need about half that time before you're going to be falling asleep or too drunk to care, so this lipstick is perfect.
It's usually a pain in the peach emoji when a vegan person constantly reminds you that they're vegan, but Tarte Cosmetics is like, the one exception. This satin matte lipstick is created with a hydrating vegan formula that keeps your lips moisturized. Plus, the tip is narrower than a typical lipstick, so when you're trying to reapply after a few glasses of vodka wine, there's less room for error.

​
3. NYX Liquid Suede Cream Lipstick
This cream lipstick dries into a matte finish, but it's waterproof, which is basically another way to say it can hold its own through a night of eating and drinking better than a betch who just turned 21.

​
If you have a favorite lip product that you're not willing to give up on, try lining your lips with the NYX Wonder Pencil. It helps to prevent lip colors from bleeding all over your face so that even if you happen to drink too much and embarrass yourself, you'll look a little less messy in the Instas.

​
This colorless lip base moisturizes your lips and helps prevent lipstick from feathering and cracking if your heart is really set on rocking Koko K (which claims to be long-wearing and promises not to dry your lips out, but is lying).

​

A Coconut Macaroon Recipe, Because Passover Is The One Time Of Year When Dessert Is Allowed
Oh, Passover—you're back again. Because Passover desserts are often referred to as the 11th plague, we decided a really fucking great coconut macaroon recipe is in order. Funny how Passover is the one time of year you crave desserts—maybe this is what my therapist said about me always wanting what I can't have. Macaroons are a Passover staple because they're easy to make and not completely chalky. If you don't like macaroons, go ahead and pour yourself another glass of Manischewitz. Then another. Then another. Now you're suddenly hungry for dessert. Funny how that works, isn't it?
Queen of all things betchy, snotty, and Jewish, Ina Garten is here to help. We've adapted her bitchin' recipe for coconut macaroons 1) because she clearly knows WTF she's talking about and 2) you know these will be good for all the adults at the party since Ina hates kids and is all about classy shit. We added melted chocolate for dipping because, like, is it really Passover if your grandma doesn't hint at the fact that you're getting fat? No. So on that note, make these macaroons and try not to eat them all in one sitting.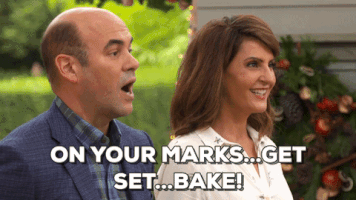 Ingredients
14 oz. sweetened shredded coconut
14 oz. sweetened condensed milk
1 tsp. vanilla extract
2 extra large egg whites, at room temperature
¼ tsp. kosher salt
4 oz. bittersweet chocolate, melted — if you can't figure out how to melt chocolate, we cannot help you
Preheat your oven to 325F. While that heats up, combine the coconut, condensed milk, and vanilla in a pretty big bowl. Grab your KitchenAid mixer (if you don't have one, Ina would literally never be your friend) and whip the egg whites and salt on high speed until you've got medium-firm peaks. Now pause for some fuckboy to make a joke about the fact that I just said the words "firm peaks."
CAREFULLY fold the egg whites into the coconut mixture. If you're rough and not cute about it, that shit will deflate faster than your self-esteem at a runway show or like, your will to not eat bread on the third day of Passover. Too much? Ok, yeah. Let's go with the runway metaphor.
Drop the batter by rounded ½ tbsps onto sheet pans lined with parchment paper. Bake for about 25 minutes or until those bitches are as golden brown as you aspire to be this summer. Transfer the baking sheets to racks and let cookies cool.
Dip the bottoms of the macaroons into the melted chocolate, letting any extra drip back into the bowl or into your mouth, you animal. Drizzle extra chocolate over the top. Be fancy and Jewish.
The Top 10 Kosher For Passover Wines That Aren't Manischewitz
Drinking as a Chosen One is a tough job. At least twice per year we have to throw our tastebuds to the wind and partake in Kosher food AND wine that sometimes, really, does not cut it in terms of taste. I mean, I'm still not convinced that Manischewitz is a wine and not just mislabeled juice. It's a centuries-long conspiracy, I'm telling you! Anyway, lucky for you and my tinfoil hat, we scoured the internet for the best kosher for Passover wines so you A) don't have to suffer through another glass of Manischewitz and B) can get Passover drunk like an adult. Check out lists here, here, here, oh—and here, for even more suggestions.

1. Drappier Carte D'or Brut
Literally any holiday calls for some bubbly, and this Champagne is Kosher AND palatable. Mostly Pinot Noir grapes make up this dry, crisp, and fruity bubbly drank. Pop this shit and feel like Drake at his bar mitzvah.
2. Domaine du Castel Grand Vin
Since this blend of Cabernet Sauvignon and Bordeaux varietals is produced in the Judean Hills of Israel, it's no wonder it's decent kosher for Passover wine. It's smooth, it's got tons of berry and (non-bitter) herb flavor, AND it works perfectly with brisket.
3. Yarden Odem Chardonnay 2008
If Bubbie usually puts out a bowl of matzah ball or chicken soup for Passover, bring this Chardonnay. It's produced by Victor Schoenfeld, a true baller in the Israeli wine arena. It smells like spring fruit and is made with organically grown grapes from northern Galilee, so you know it's legit. If your family is legit and you typically have both soup and brisket, bring wines 2 and 3—fucking duh. I mean, you are supposed to drink at least four glasses, so. It's what Elijah would want.
4. Capçanes Peraj Ha'abib Flor de Primavera, Montsant, Spain 2009
It's a mouthful to explain, so you know it's good. This red is a blend of Grenache, Carignan, and Cab Sauv, so it goes nicely with something like a roast chicken or turkey, if that's how you do Passover. It's one of the more popular Kosher wines in Spain—which, I'm not really sure how big of a sample size that is. But, shit, you know Spanish people know their wines. Trust.
5. Bartenura Moscato
The famous blue bottle of Moscato from Italy has been a staple in kosher households for years. You might have even seen those "Hello Bluetiful" ads on a nearby bus stop or billboard and thought to yourself how cheesy and/or dumb of an ad slogan that was. Well, this is that wine! The wine is better than the marketing campaign, trust me. It's smooth, sweet, but not overtly sweet. Sound familiar? That's cause DJ Khaled has been known to drink it out of the bottle. Kosher wine being featured in a hip-hop video—that's what Moses was really fighting for.

6. NV Laurent-Perrier Cuvée Rosé Brut
Rosé Champagne for the win—the berry-forward, bubbly, and almost nutty drank goes really well with anything salty, like your aunt Sharon's attitude towards your dating life. JK, break out the fried smelts and brisket.
7. 2014 Covenant Israel Syrah
Yeah, this bottle retails around $70, but it's also dark with fruit, licorice, cloves, and is intense in the best way. I don't really know who reading this is spending $70 on kosher wine—or any wine, for that matter—but if you are, more power to you. And also: adopt me?
8. 2013 Carmel Kayona Riesling
This isn't your normal honey-sweet Reisling. It's more of a dry variety, with some citrus and nuttiness. It goes well with chicken, soup, and other light fare, so knock this back during appetizer hour and/or sip it on the low when your dad is passing out the matzah/bitter herb/charoset sandwiches.
9. Baron Herzog Chenin Blanc
What goes with matzah? This Chenin Blanc which is inexpensive, not too dry, and highly rated. It also pairs well with veggies and white fish, so you're pretty much set on the whole Passover wine pairing thing. Honestly, though, if you eat matzah of your own volition and not just because it's forced upon us AND like it so much that you're pairing it with wine, I'm calling the police. You are not well.
10. 2014 Flam Classico Judean Hills
Bordeaux and a hint of Syrah make this wine great with literally (like, almost) anything. The winemaker behind it studied in Italy before heading back to the Promised Land, and it shows.