Amazon Is Selling An Anti-Semitic Book Written By A Literal Nazi
Just when you thought you could feel less guilty about being a Prime member, Amazon goes and sells books written by a legit Nazi. You hate to see it.
The grossly anti-Semitic book in question is called Der Giftpilz (The Poisoned Mushroom) and was first published by Julius Streicher in 1938. Streicher was ultimately executed for crimes against humanity.
The book was widely used as anti-Semitic propaganda, and warned about the supposed dangers of the Jewish people by using the metaphor of a beautiful but deadly mushroom. Oh, and also it's a children's book. Real cute.
This is, quite literally, a book of hate speech. Like, why, Amazon? Just, why?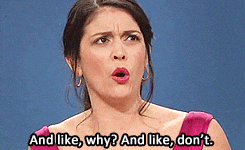 The book teaches children that Jewish people are murderous, deceitful parasites that "abuse little boys and girls" and was used as evidence in the Nuremberg trials.
As expected, people are fucking pissed about this. Karen Pollock, the chief executive of the Holocaust Educational Trust, had some words for Amazon, and they were *on point*. She said:
"This book is obscene. It is worrying that distinguished publishers like Amazon would make available products that promote racist or hate speech of any kind, let alone those from the darkest period of European history. We have already raised our concerns about similar issues over the past decade.
As the Holocaust moves from living history to history, our survivors regularly raise the concern that Holocaust denial and anti-Semitic still persist.
We urge Amazon to do the right thing and remove this material from sale immediately, audit other items may be on sale, and review their policies to prevent this ever happening again."
My question is: how the hell did this happen? Are we really supposed to believe that nobody over at Amazon noticed that a book written by a Nazi that is nothing short of Nazi propaganda made its way onto the cyber shelves? This asshole (Julius Streicher) was a well known Nazi too, and was convicted of crimes against humanity at the Nuremberg trials and executed. No one should be selling his books. Explain yourself, Jeff Bezos.
Hopefully Amazon will do the right and very easy thing and remove this trash from their site. Bezos, u up?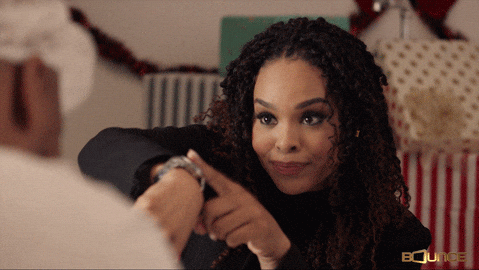 November is coming, and it's never been more important to stay informed. Subscribe to the Betches Sup newsletter for a lunchtime briefing to make you laugh, instead of cry, about the news.
Images: Giphy (2)
UPDATED: Amazon Has A Dating Site & We Have A Lot Of Questions
UPDATE: Though this Amazon Dating site looks pretty much identical to Amazon.com and Amazon Prime, we've learned that it is in no way actually affiliated with Amazon. The freelancers behind it created it only as a way to make fun of the current dating mess that is our unfortunate reality. TBH, I now find this whole thing way funnier and also way more impressive—like, damn, you really had us convinced. And I think it's a creative idea knowing now that the freelancers behind it have no involvement with Amazon on a day-to-day basis. I'm glad the tech nerds at Amazon are sticking to what they know best (coding?) and that Amazon Dating is the brain-child of people who are original and actually have something to say. Now don't go getting any crazy ideas, Jeff!
Do you ever wish that the monopolies that control our day-to-day lives could also play matchmaker? Like, Netflix would have a section like, "here's a list of singles near you who also binged The Office 6,700 times last year? Or Uber could give you a list of eligible bachelor(ette)s within your Uber Pool route? Or that Facebook would—never mind, you know Facebook Dating exists, right? Well, now the latest corporation to try to control your love life is Amazon, with Amazon Dating—well, sort of.  
Upon my regular Prime perusal, I discovered that Amazon created a fake dating site called "Amazon Dating." It's organized just like Amazon Prime, where you can buy products—or in this case, buy time with people—for a certain price. You can select people based on their "Love Language" and height. It even says "FREE One-Hour Delivery" under each person. Here's what it looks like:

Omg Amazon, so witty! …except not at all. Firstly, I'm just confused since it's not even April Fools' or anything. I kept clicking around looking for answers as to why Amazon all of a sudden decided that dating jokes were in their wheelhouse. But with each click, I felt more confused, creeped out, and embarrassed for Amazon…and for our generation for making this wretched company that owns literally everything feel empowered to make bad jokes. Dating is bleak enough as it is without Jeff Bezos getting involved.
Why??
Now, before you go trying to order your next boyfriend off Amazon Prime with two-day delivery, the "About" section of Amazon Dating states, "This is a joke. Amazon Dating was spearheaded by creative duo Ani Acopian and Suzy Shinn and built by Thinko, with help from Morgan Gruer." Lol, how groundbreaking to literally just take Amazon Prime, sub out those handy paper towels and toilet paper options, and instead place real-life HUMANS in there! Real out-of-the-box thinkers! I wonder how many meetings it took to bring this to life. And how many pitch meetings, which could really have only went like this:
"So I have this idea. We're going to play a JOKE on our audience that we've come out with a dating site. It will have inappropriate undertones and completely objectify the people on it. It's not really interactive—people will be so confused. And that's it. That's the joke."
So basically, Amazon Dating exists because a couple people who probably get paid more in a year than you'll make in five got too bored at work. Meanwhile, their warehouse workers are forced to pee in water bottles because they don't have enough time to take bathroom breaks. But sure, let's spend company time and resources on a fake dating site.
My favorite question in the "FAQ" section is, "How does it work?", with the answer being, "It doesn't." Cool, we get it, this isn't a real dating site, but again, what is the purpose? Is it a warning sign? A cultural commentary on the commodification of dating culture? 
What would really be funny is if we put Jeff Bezos on there, allowing us to each contribute an imaginary racy text we think he'd send his girlfriend, instead of a boring ol' review. Now THAT'S a million-dollar idea! You're welcome, Amazon. 
The People
Probably the best and creepiest part is the actual people listed on the site. 
Let's take "Phil." Phil is 32 years old and definitely is a regular contributor on the r/niceguys subreddit. His reviews are stellar, just take this one!

"By no means am I a sex toy connoisseur but my wife and I have no complaints thus far. We have used it twice and she was very pleased."

Lmfao, yikes. Also, "Like sitting on several hard lumps"? Did we just body-shame Phil? Phil, you don't deserve this!
And that's not where it ends. Here are some other good ones:
For 78-year-old Cora:

"I bought this as a birthday present to my single self in November. Had a good life, really enjoyed, easy to hold. But it died just last month! it was working at like half strength. it was extremely weak and then it died completely. I expected a reliable product but it's not worth the buy if it dies only a few months later. Very disappointing!"
Okay, first of all, I've got to question the motives of anyone "buying" an elderly person to date/have sex with. Also, did she DIE?? This is so f*cking dark, Amazon.
For 27-year-old Suzy:
"I finally found a woman that listens and can be controlled. (Just kidding) Excellent product."
Have I said YIKES enough times yet? Need I remind Amazon, there are men out there who actually think like this. Horrifying.
It's also worth noting that when you click "Your Last Relationship" on the menu bar, it brings you to YouTube to watch "Toxic" by Britney Spears; and when you click "Don't See What You're Looking For?", it brings you to Netflix. Okay, so that might be the one useful part of Amazon Dating, except I could have just typed Netflix into my address bar myself.
The funniest part is that if you are really desperate into this idea, you can apply to be on the Amazon Dating site, according to their FAQ section.

I think I'll just stick to my mom setting me up with all her coworkers' tragic-looking sons who happen to be around my age, thanks.
I think the bottom line is that while I can sort of appreciate what Amazon tried to do here, the reality is, dating as a millennial is enough of a joke as it is, and if I need a good laugh, I'll just open up my Hinge recommendations. Amazon, just stick to what you're good at: delivering my cleaning supplies in two days or less.
Images: Amazon
The Most Shocking Celebrity Breakups Of 2019
We've barely made a dent in 2019, and we've already had some major sh*t thrown at us. Aunt Becky is a hardened criminal facing jail time, A-Rod gave J.Lo an engagement ring big enough to make her forget the cheating rumors, and now Kim Kardashian is apparently going to become a lawyer without ever attending law school. And if that wasn't enough to process, we've also had some major celebrity breakups of 2019. It turns out even celebrities just want someone to face their racist grandma with at the holidays, and then they want to drop them as soon as the honey baked ham goes cold.
Unfortunately for me, this does not apply to my crush who is currently cruising the Caribbean with his girlfriend and her family and probably enjoying the all-you-can-eat buffet or proposing or something equally horrifying. I'm totally handling it well, and not at all writing this article from my darkened room where my only companion is a bag of Doritos. But I digress. Let's forget about my tragic reality, and instead take a look at the celebrities that have broken up so far this year, and TBH we're lucky a few of them didn't end in murder-suicide.
Emma Roberts and Evan Peters

You would think that the first time Emma was arrested for assaulting Evan these two would have broken up, but you'd be wrong. Young love is strong as sh*t you guys, hormones are no joke, and they clearly had a strong hold on Emma's brain in her early days. The couple remained on and off for another SIX years after that, assaulting each other in private, I assume. They finally broke up in March of this year, and Emma immediately appeared out with Garrett Hedlund, who most recently played a sexy Special Forces dude in a Ben Affleck movie, which in my opinion is a major upgrade to the guy that played a nerd in Sleepover. 
Lady Gaga and Christian Carino

So apparently Lady Gaga was engaged to her manager, Christian Carino, and they broke up right before the Oscars. Did literally anyone know about him? I'm sorry, she is LADY GAGA, singer, actress, dancer, mother monster, meat dress wearer, the great bambino, and I had to google his last name. I can not even picture his face. Does he even have a face? This all seems very off-balance to me. It's definitely right that they broke up, because Gaga needs to be with someone more on her level, like say, Jesus Christ or Bradley Cooper. We all saw that mad chemistry in A Star is Born, unless you're my mother and slept through the whole thing except the part where he pees himself at the Grammys, and you could cut that sexual tension with a knife. Now Bradley, just ditch that model girlfriend and abandon that adorable child of yours (she's so young she won't even remember you!) so that world can have the couple of our dreams. We deserve it.

Demi Lovato and Henry Levy
Demi Lovato and "fashion designer" Henry Levy broke up this March after dating for five months. I'm using air quotes here because I'm more familiar with Forever 21's spring line than anything this man has ever created. I think this breakup is for the best; should Demi really have been dating only a few months after relapsing? I think they say if you're in treatment for substance abuse you shouldn't date someone for at least a year, and yes I did get that from a Sandra Bullock movie. I think it's probably best she focus on her recovery anyway, because I need her to be happy and healthy so she can put out another banger like "Skyscraper". Am I right?!
You got this, girl
Jeff Bezos and MacKenzie Bezos

I know you youths out there probably don't care about this one, but come on, Jeff Bezos is the richest guy in the world, and he just ditched his wife to send "u up" texts to his mistress. Kidding, he actually texts her, "I love you, alive girl. I will show you with my body, and my lips and my eyes, very soon." Excuse me while I go pour acid into my eyeballs. Needless to say, the couple finalized their divorce a few weeks ago, with MacKenzie receiving 25% of their Amazon stock.
Jeff Bezos is 55 years old, ladies, so I can confirm men do not, in fact, get better. At least MacKenzie has that $35.7 billion to keep her warm at night instead of his body, his lips, and his eyes. I think we'd all prefer that anyway.

Khloé Kardashian and Tristan Thompson

We all know Khloé and Tristan broke up. I'm sick of talking about them but I also didn't want anyone in the comments to call me a moron for leaving them out. I'm emotionally fragile right now. So here they are! Tristan is a cheating cheater that cheats, and Khloé puts up with it only until she can get the most publicity out of the breakup. You can find many articles about it on this site alone, including the one I wrote, which is the only one I'm going to pimp out here because I'm the worst. You can't say I'm not self-aware. Enjoy!
What's been harder & more painful is being hurt by someone so close to me. Someone whom I love & treat like a little sister. But Jordyn is not to be blamed for the breakup of my family. This was Tristan's fault.

— KoKo (@khloekardashian) March 2, 2019
Miley Cyrus and Liam Hemsworth

Really, truly the most shocking of all. This weekend, we got the news that Miley and Liam are dunzo after less than a year of marriage, because we just can't have nice things. Miley was then seen making out with Brody Jenner's ex Kaitlynn Carter in Italy, because we really can't have nice things.
So those are the major celebrity breakups of 2019. In the next three quarters of this year, prepare for many more breakups *cough* Emma and Garrett *cough* and I hope you'll all pray that my crush and his girlfriend are also one of them. Thanks!
Images: Giphy (3); ddlovato/Instagram; khloekardashian/Twitter