I Asked 7 People Why They Were Blocked By Jax Taylor
Vanderpump Rules' Jax Taylor is many things: a cheater, a liar, a manipulator, the Number One Guy In The Group. He is also one of the most notoriously sensitive people on social media, second only to Jonathan Cheban. And he's fully aware that he can be extreme when it comes to blocking, telling Us Weekly, "I'd rather block them, because they think they're being cute, so I'm just going to block them. They want to say something and see what they can get away with, so I block them." Jax is so quick to block people who call him out, in fact, that his behavior has inspired an Instagram account and "Blocked By Jax on Twitter" T-shirts and other apparel. When it comes to blocking, Jax does not discriminate. He has blocked his own cast mates including Kristen and Tom Sandoval, fellow Bravolebrities like Below Deck's Captain Lee, and many a random internet hater.
So I decided to speak to a few of those aforementioned internet haters and chat with them about the circumstances—and the offending tweets—that caused them to get blocked by Jax on Twitter.
Evelyn M, a member of the Bravo by Betches Facebook group, says she was blocked in March of this year after tweeting a reaction to a Vanderpump Rules marathon. In a bold move, she tagged Jax, which earned her a swift block.
Lmao all this #VanderpumpRules marathon proves is that @mrjaxtaylor has not changed
— Ev (@eviemacs) March 24, 2020
Amira A, another Bravo by Betches group member, said, "Jax blocked me on Twitter because I said Stassi dodged a bullet that Brittany has to deal with." She didn't even tag him directly, she said: "I tagged #vanderpumprules." Upon finding the tweet, she said, "he proceeded to cuss me out and block me, along with whoever else was in the thread." She recalled, "it wasn't a good episode for him, and people were letting him have it I believe," clarifying that it was the episode when Brittany famously told Jax to rawt in hail after finding out he had sex with Faith.
Twitter user and @bravobybetches follower @Lynn_S_A was blocked just last week, after tweeting some opinions on the Vanderpump Rules OGs. She tweeted in reply to Kristen Doute revealing that she went to Sandoval's pool party because Jax had uninvited her to his, and was one of at least 170 replies to the tweet. She did not tag Jax, nor did she even write out his full name. That he was able to sift through so many replies to find the tweet is nothing short of impressive.

But Mr. Taylor does not only direct his ire at individual Twitter users—he's blocked more than one meme account on Instagram after being the subject of an unflattering post. Steve, the creator of the popular
Faces By Bravo
account, revealed to us that he was blocked by Jax in December 2018 after posting this meme:
While making a joke about passing an STD onto his then-fiancé may not have been exactly nice, it's far from the worst thing someone could say about Jax, and even far from the worst true thing one could say. However, this word play made @facesbybravo the lucky winner of a blocking.
@lucyontheground, another pop culture meme maker, was blocked by Jax on Instagram as recently as Tuesday night. She told me via DM, "I am so confused… it must have happened last night because I haven't watched for weeks." She elaborated, "I called him a man child last night and said he and Brittany just like to complain and be unhappy," but added, "I don't even tag him… he had to come looking." A subsequent meme on her account poking fun at being blocked has racked up comments from other users who have also been met with the same fate.
Perhaps most perplexingly, @twobravosisters got blocked by Jax for sharing his now-wife, Brittany Cartwright's before and after pictures with Kybella, an injectable treatment that decreases fat cells beneath the chin. Two Bravo Sisters put it on their Instagram stories back in 2018, which was when they got blocked. The perplexing part is that Brittany having had Kybella wasn't some secret Two Bravo Sisters exposed—the very plastic surgery group Brittany used posted her before and afters on Instagram, and then @twobravosisters shared that post on their stories. They told us they were "confused" by Taylor's reaction.
From big to small accounts, from individuals to faceless meme-makers, no one is immune to Jax's wrath. And while sometimes Jax just blocks and moves on, other times he starts all-out wars, and then blocks. This is what happened to Kaye, the creator of the original "Blocked by Jax" apparel, which she sells on her Etsy shop, Gold Half Moon.
In 2019 he announced that he intended to produce "blocked by Jax" merch via Kristen Doute's clothing company, before promptly getting dragged for ripping off a small business—Gold Half Moon had been making "blocked by Jax" apparel for a while.
"I did have IRL beef when I made the blocked by Jax sweatshirts and he claimed I stole the idea from him and I was selling 'cheap fakes' that disintegrated in the wash," she told me.
Despite Jax coming for her products, though, Magen, the co-owner of James Mae, quickly reached out to apologize for Jax's remarks, explain that it was never her intention to go after Kaye's business, and promise not to make the shirts. Despite James Mae and Gold Half Moon kissing and making up, Jax didn't seem to have gotten the memo, and at least in November 2019, still had her blocked.
Nobody has to tolerate negativity or trolling, and everyone can do whatever they want with their personal social media accounts. But it's one thing to block trolls who invade your comments, and another thing to personally go looking for any mentions of your name. It's nothing short of hilarious to imagine a 40-year-old man spending his days trawling the internet for people who talk sh*t about him, who aren't even in his mentions, just so he can block them. Jax can't take the heat, but he also can't stay out of the kitchen. Even better, he will go out of his way to look for any heat, so he can burn down the kitchen in a towering inferno of self-righteousness.
Oh, and I forgot one more person who's blocked by Jax: me, surely, after this article goes live.
Image: Bravo / Contributor
I Guess It's Time To Talk About Tom Schwartz's Drinking
For the past few weeks, one question has started to haunt me as I watch Vanderpump Rules. No, not "why am I still watching this drivel" (though that's a close second). Instead, I'm increasingly concerned about Tom Schwartz and his drinking. Don't get me wrong—I understand that this cast is pretty much contractually obligated to get shitfaced on camera. And I also know that drunken live footage is universally unflattering, and that's why I don't let my friends post Insta stories anymore. But even so, Schwartz has been toeing the line between occasionally sloppy party boy and straight-up hard to watch. I did a little digging to see how worried we should be about Schwartz's drinking.
Part 1: A Brief History of Schwartz's Drinking
TBH my memories of early Schwartz are as follows: dry spell, panic attack, afraid of commitment. So let's skip ahead to last season, for which Schwartz was problematically drunk roughly 90% of the time. Notable drunk moments include Schwartz screaming at Katie and calling her a bitch on their pre-wedding Vegas trip, vowing not to go through with the wedding, and then waking up as though everything was completely fine. Also, let's not forget how so many of these drunken pre-wedding fights began. Schwartz cheated on Katie with a girl in Vegas (a VPR rite of passage, I guess). You can take a guess as to whether alcohol was involved there too. Overall, Schwartz came into season 6 with a definite reputation as a heavy drinker. But for obvious reasons, the viewer's focus was less on his drinking and more on why TF the wedding wasn't cancelled.

Part 2: Tom "I Have No Recollection Of That" Schwartz
From episode 2 of this season, we were seeing a whole new side to drunk Schwartz. Namely, we see Schwartz doing what you do every Friday night and calling up his bestie Jax and sobbing about how he has no idea what he's doing in life. Relatable? Yes. But also a conversation that makes you hope Schwartz is getting a redemption arc this season, starting by sobering up. We get the opposite.
Starting in episode 4, drunk Schwartz drama starts to really heat up. Lala shares with the group that (married) Schwartz made out with her friend a few weeks ago. Schwartz doesn't remember this, but doesn't really claim it didn't happen, either. He seems to find this a sufficient explanation to his wife. Even more troublingly, when Katie responds to the incident with reasonable rules like "stop taking shots" and "this is the last time you're using 'I have no recollection' as an excuse," he acts like she's putting him on house arrest. Uh, no. Even if you weren't making out with random girls when you got blackout, that's still a perfectly reasonable request. In true Schwartz form, FYI, he chases with conversation with a round of absinthe shots.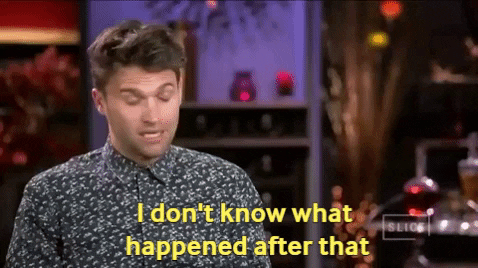 Part 3: Less Cheating, More Drinking
I'll spare you the details of every time we see too-drunk Schwartz fucking up, but here are the highlights. Katie continues to plead with him about his drinking. Schwartz continues to tell her to fuck off and refer to their marriage as a prison sentence. Gradually, the marriage dynamic improves, but the drinking doesn't. One night, he gets so wasted he can't make it home. Another, he's drinking straight from the bottle at 3am the night before an important TomTom meeting. (He of course shows up late and reeking of alcohol and possibly tweaked out on coke.) In Mexico, Schwartz reaches the height of sad-drunk aesthetic. He's mainlining tequila, he wanders into a different resort, he nearly pukes in a golf cart, and he tries to get Kristen and James  to ride bikes with him at 7am. If that isn't the saddest lost-drunk-boy thing you've ever heard, IDK what is.
*rare footage of Scheana making a good point*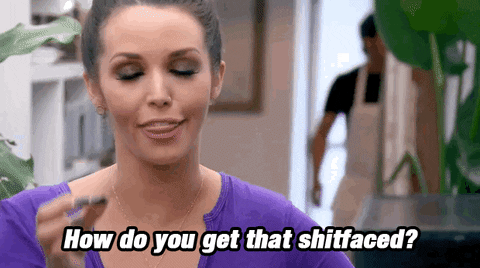 Part 4: Comments From The 'VPR' Cast
The couple spoke to US Weekly back in January, when Lala first aired the rumors of Schwartz's post-marriage makeout. When asked directly whether he has a drinking problem, Schwartz vehemently denied it. (The direct quote here is "I don't have a drinking problem, I'm not in denial or anything." Which like…no one had asked whether you were in denial, but now that you mention it…)
He goes on to admit that he has "a tendency to push to the extreme" and that he's "got to chill with the shots."  Katie, while standing 100% behind her husband in a way that's somewhere between heartwarming and enabling, chimes in with her very real concerns here too. "I don't want to have to worry about his safety," she says, adding that it's "really serious if you're black-out drunk and know what has happened."
Admittedly, most of my weekends could be classified as "really serious" by that measure. But Katie, in pointing out her genuine fear for his safety, is pointing to something a little darker. In Mexico, Schwartz slurs reassurance over and over that he's fine. Katie no longer even tries to make him a presentable companion, or bothers getting annoyed. "You didn't know where you were," she tells him. "That's not fine." And when you're speaking to your 35-year-old husband, that's absolutely correct.
*Schwartz, nodding thoughtfully*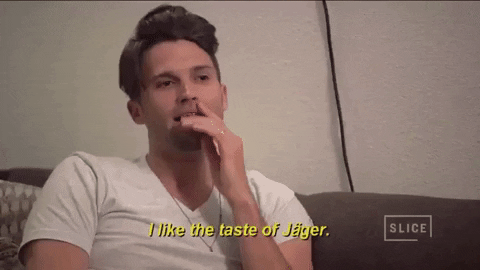 Before I wrap this up, I do want to mention that I think Katie's been an absolute angel this season. And if Schwartz is struggling with his drinking as much as it appears, I'm truly sorry for them both. Ever since Schwartz was weeping in the corner of Jeremy's birthday party, I've had a nagging fear that seems to keep coming true every episode. Even though Schwartz seems at the point with his drinking where he can tell that it's making him unhappy, and even actively tries to stop (like in Vegas), he doesn't seem to be able to. I hope he's faring better in his off-camera time, and I hope that Lisa maybe stations him somewhere other than the bar for his work at TomTom.
Images: Giphy (4)
You Won't Believe How Much The 'Vanderpump Rules' Cast Is Worth
I'll go ahead and agree with every recent Vanderpump Rules recap: the show is largely no longer fun. I fondly remember when 9pm was the tiny glimmer of light at the end of yet another hideous Monday. But I don't seem to be alone in feeling like the show is on its last legs. The Vanderpump Rules cast is aging out of the debauchery they were cast for—and all the icky, real-life stuff we're watching now is way too relatable (and dark) to be fun. So, because I suspect the show will be cancelled relatively soon, and I've always wanted to know if could make good money as a VPR star I selflessly hope the cast is financially stable enough to survive it, I looked into the Vanderpump Rules cast's net worth. Here's what I found out.
How Much Are They Really Being Paid?
According to TMZ, the Vanderpump Rules cast earned $5,000 each for the entire first season. Season 2, the cast earned $3,000 per episode, and season 3, they earned $5,000 per episode. By Season 4, they started earning what Slice refers to as "Housewives money": roughly $15K per episode.
In other words, Scheana was only slightly exaggerating with her constant refrain of "dream wedding on a waitress budget." She made around $63K for season 3, and we've discussed exactly how far that income range gets you in LA. (FYI, I can actually do math and recognize that $5K times 21 episodes doesn't sound quite right. But I'm trusting Slice's numbers and assuming varying pay rates depending on screen time, or taxes or whatever. You're welcome to find better numbers and share below.) Now, however, the cast is netting a cool $360K per season. So I'm sure the Scheana and Rob wedding plans are were even more elaborate, and that Rob will slide into Scheana's DMs once he reads this.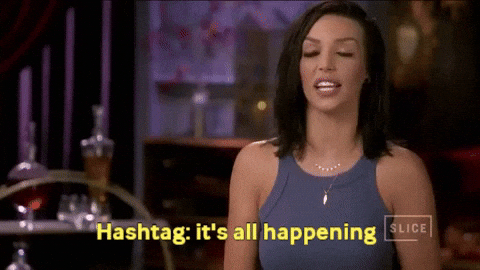 Who's Worth The Least?
In a revelation that makes perfect sense, Tom Schwartz is worth the least. Celebrity Net Worth estimates his worth at $25K, which means the tears his shed when paying for his wedding were definitely real. Katie, on the other hand, has been around since day one—and seems like one of the few competent waitresses on top of it. Even so, she has the second lowest net worth: $30K. Even accounting for wedding costs and medical bills, Katie's given this show six years of her life. I'm kind of shocked that she and Schwartz combined are still worth under $100K, and each are worth the equivalent of an entry level assistant's salary. Dark.
Finally, Katie's low net worth is even more insulting when you see who's tied for third lowest. Brittany and Lala (who joined the show for season 6 and season 4, respectively) are each worth around $50K. I'll begrudgingly admit that Lala seems like a hustler, and yes, Brittany got her own spin-off, but still. Katie can't be feeling good about that.
In retrospect, probably one of the more financially responsible decisions Schwartz has made: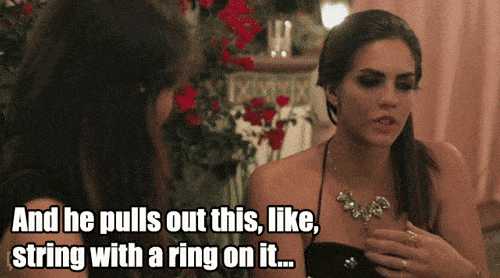 Who's Worth The Most?
Lisa Vanderpump is worth an estimated $75 million, and is the highest valued cast member by far, but honestly, Lisa doesn't really count as a Vanderpump Rules cast member as far as I'm concerned. I'll give you .05 of a second to pretend to be surprised before moving on. Beyond this, the list of highest-valued Vanderpump stars makes me want to throw my laptop out the window. To preserve my sanity, I'll rattle off the numbers quickly and then dig into analysis. Jax: $500K. Sandoval: $400K. Vail: $400K. Stassi: $300K. Kristen: $250K. Scheana: $150K. Everyone still with me? Still breathing? Great. Let's do this.
First of all, I feel literally ill over the fact that Jax is the highest-valued non-Vanderpump member of this cast. Spin-off aside, he's been on the show as long as Katie, and he is worth over 15 times more. Also, Jax pretty exclusively engages in criminally stupid, criminally cruel, or just straight-up criminal acts. (Seriously—doesn't he have legal fees to pay off? Shouldn't he be worth less from that alone?) And I don't love the power dynamic of him being worth 10 times as much as girlfriend/hostage Brittany.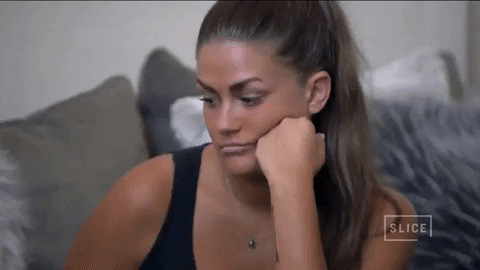 Similarly, I'm pretty fucking outraged by the value attached to Sandoval, resident assface of season 6. Slice, equally puzzled by this valuation, dubiously posits that maybe he's "good at saving." If you've watched the show and seen Sandoval's makeup drawer, you will join me in thinking probs not. Vail's value is not worth discussing (apparently it's soap opera money), and I'm nostalgically, vindictively pleased that Stassi is worth twice as much as Scheana. Other than the fact that the women's values are all so much ludicrously lower than the highest worth men, I have very little opinion on Stassi/Kristen/Scheana playing out as it did. I bet Katie has a few opinions though.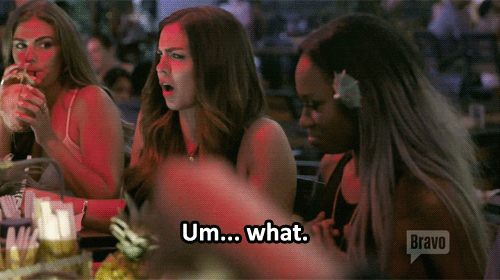 So: another Monday, another disappointing set of realities. We live in a world where Jax Taylor is worth half a million dollars. And where a spin-off called "Katie & Schwartz Navigate Bankruptcy" is probably being green-lit as we speak. At least The Handmaid's Tale comes back this month, so we'll have something relatively cheerful to look forward to.
Images: Giphy (4)
A Ranking Of The Worst 'Vanderpump Rules' Couples
Naming the best couple on Vanderpump Rules is easy: It's Lisa and Ken, and they may well be the best couple on the planet. Sure, Ken is essentially a well-dressed sofa cushion for Lisa's parade of animal companions, but I can't even get my boyfriend to sit through a full episode of VPR without grumbling about how he's going to throw acid in his eyes, let alone support me through the purchase of two ponies, eight swans, seven turtles, and eight dogs. So, it's a shame that with such a good role model, the SUR staff is still seemingly incapable of distinguishing "soulmate" from "person who also works here"—or in Jax's case, "female in my eyeline." Here's a ranking of VPR's worst of the worst.
Tom and Ariana
What's the worst thing you can say about this couple? They're kind of boring, and he wears more makeup than she does? She's pretending to be anti-marriage to get screen time not dying to get engaged? Yeah, move along. They don't actively hate each other, and they have not said things to each other on TV that have made me gasp. They're fine.

Katie and Tom
Ugh, I was really hoping to rank these two lower, seeing as most of the episodes surrounding their wedding were so goddamn traumatizing, I couldn't even enjoy the finale. I just don't understand how that Vegas trip wasn't a bigger red flag for either one of them, let alone the running joke about how sexless they are. That being said, they are still a pretty good couple by VPR standards (no cheating further than making out, vaguely promising couples' therapy, etc.).

Jax and Carmen / Jax and Tiffany
If you're thinking, "Who?" here, you have a good point. Tiffany is the girl in Vegas who paid for Jax's hotel room in which he banged another girl, and Carmen is the girl Jax was actually dating when he first got together with Tiffany. Were either of these relationships founded on more than physical attraction and shots? No, but in their defense, they didn't then stay together for three years and systematically ruin each other's lives, which is pretty much the VPR M.O.

Jax and Brittany
Speaking of that M.O., here's Jax and Brittany! Unlike Carmen/Tiffany, Brittany becomes fully invested, moves to LA, and is gifted new boobs—after which she's berated and humiliated for not showing her gratitude by doing things like "making sandwiches" and "not being around so much." Brittany is a very sweet if painfully stupid naïve girl—she deserves better than a relationship that renders both parties half as attractive as they were when they came in.

Kristen and Tom
Everyone tends to focus on how unrelentingly batshit Kristen became post-breakup (and there's a lot to focus on), but the relationship itself was also pretty fucking awful (the cheating, the constant fighting, the general vibe of two people who just couldn't figure out how to leave each other). That being said, I was full-on bawling when they had a brief emotional moment post breakup; they were probably once in love before it became a who's-shittier competition.

Stassi and Frank / Stassi and Jax
I'm grouping these together, because we don't see much of either, and they have similar trends. The relationships themselves are mostly Stassi bitching and Jax/Frank being a whiny little shit. They both have one HORRIFYING feature (Jax: impregnating a stripper; Frank: distributing Stassi's sex tape), and are otherwise unremarkable. I would've loved to see the Malibu Barbie/Ken phase of Jax & Stassi, but Stassi was too smart to be another cog in Jax's sex addiction take him back, and I applaud her.

Jax and Laura Leigh
This relationship was deliciously hard to watch. I don't think Jax paid a single piece of positive attention to Laura Leigh that wasn't related to either his dick or Stassi's presence, meaning I spent way too much time screaming, "He doesn't even LIKE you," at my TV. But seriously, if a guy is nervously smiling instead of responding with words 9/10 times, take his cue and assume they are not words you want to hear, LL! And please, either take your helium voice down a couple pitches, or tell fewer chilling meth-addiction stories in it; the combination is not workable.

Scheana and Shay
Ugh, this VPR couple wins for most brutal offenses over a long-ass period of time. It's honestly sad that Scheana didn't realize he had a pill addiction for their entire relationship, and that she somehow felt a chemistry between them that was never visible to a single viewer undoubtedly less present for Shay, if at all, behind the far more pressing issue of where he was going to get his next high. I hope Scheana finds someone who does more than sullenly tolerate her presence and that Shay finds his way off my TV screen forever.

Kristen and James
Finally, what do you get when you put the two most determinedly awful people in the world together? A Weinstein-Trump sandwich VPR's worst couple! This relationship involved cheating, lying, hints of alcoholism, verbal AND physical abuse, and also managed to be exceptionally un-fun to watch, given the fact that you are rooting for no one and nothing other than the sweet release of death for all parties involved.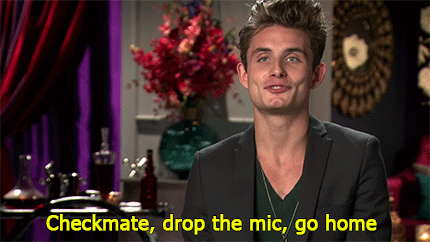 Even just recapping those relationships was exhausting—I have no idea how these people lived through all of them. Thankfully, in three weeks (!!!), I can go back to doing what I do best: getting drunk on Monday nights and continuing to watch this blessed cast do things I would never have the lack of shame strength to do myself. Blessings.
Jax Taylor Says This Season Of 'Vanderpump Rules' Is His Worst Yet & Here's What That Could Mean
Our world is crawling with fuckboys. There are fictional fuckboys like season one Chuck Bass, then real ones like, ya know, our current president for one, as well as pretty much any guy I've ever hooked up with. But one of the OGs of fuckboyery is none other than Vanderpump Rules' Jax Taylor. Who can forget when he got a rando pregnant in Vegas while he was dating Stassi? And then proceeded to turn all her friends against her because he swore it wasn't true? Or how about the time he fucked his best friend's girlfriend on their couch WHILE HE WAS SLEEPING IN THE OTHER ROOM? Or even when he got arrested in Hawaii for stealing sunglasses? You can't make this shit up, kids.
But over the past year or so, he's seemed to put his fuckboyish ways aside. Or so we all thought. Last week, he announced on Facebook Live that the upcoming season of VPR is his worst season yet. He even said he might have to go into hiding. Lol, k. Calm down. But it got us thinking… Given his impressive track record, how tf could he do anything worse? So we've listed the top 5 most likely situations that could make us hate Jax more than we already do. Tbh, it's the hardest thing I've ever done.
1. He Had Sex With—I'm Sorry, Banged—Katie
The only thing worse than banging your friend's girlfriend is banging your other, nicer friend's wife. Given the state of Mr. and Mrs. Bubba's relationship last season, this wouldn't be all that surprising. Apparently Schwartzy's dick doesn't work and he calls Katie a bitch a lot, so like, could be a perfect opportunity for Jax and his overly functioning dick to swoop right in.

2. He Had Something To Do With Lisa Vanderpump's Dog Dying
Okay, I'll admit, this is a little dark…even for Jax. But if you've been following LVP on social media, you know that in the past month, two of her precious pups have passed. RIP. If Jax is responsible for any of this, or like, left the gate open or some shit that caused a doggy death, we are fucking done.

3. He Hooked Up With One Of Brittany's Friends When They Took Kentucky
I mean, wtf else is there to do in Kentucky? And like, most of her friends would have been down. There's a reason every one of them has a baby. I could def see Jax hate-fucking that one he kept fighting with. And sure… Has he cheated in the past? Yes. Would this be all that shocking? No. But Brittany seems nice and won't be able to plot his life destruction the way Stassi did when he cheated on her so it would be extra shitty.

4. He Stole From A Charity
Like the dog murder, this is a stretch. But Jax has already stolen sunglasses and almost gone to jail for it. That was especially bad because, while obviously illegal, stealing a pair of sunglasses is just dumb. He could easily have afforded them or gotten a similar-looking pair from Diff Eyewear for free. So the only thing that could be worse than stealing again would be if Jax stole from the needy. Lisa does have a lot of charitable endeavors, so I wouldn't necessarily put it past Jax to slip himself a $20 from the donation jar or whatever.

5. He Took Up DJing So He Could Completely Destroy James Kennedy's Life
Tbh, I would actually love to see this. But it would also be a real dick move. Look, James is the fucking worst. But Jax already got him fired from SUR. Let him keep his little DJing career. If he lost that, I don't think "the white Kanye West" would fucking make it. James might even have such an intense mental breakdown that he moved to a small rural town to film a spin-off with his girlfriend. Oh wait…

Obviously, we have no fucking idea what types of shenanigans Jax will get into this season, and obviously we'll be watching and recapping the entire thing. Stay tuned.