We Have To Talk About Trump's Antisemitism
My Jewish identity has been a huge part of my life since I was born. I was lucky enough to grow up somewhere with a large Jewish community. I went to a Jewish summer camp, participated in youth groups, and now go to a college with a relatively large Jewish population. So, while I grew up aware of antisemitism, I'm privileged in that my own experiences of it have been pretty limited. 
Unfortunately, this is not super common for American Jews. As the Anti-Defamation Leauge (ADL) reported, antisemitic attacks are only becoming more frequent across the United States. In 2019, a recorded 2,107 anti-semitic incidents took place across the country. This was a 12 percent rise from the year before and the highest number since the ADL began recording.
Antisemitism is widespread across both major parties in the United States. Sometimes, it seems like attacks on Jewish people are coming from all sides. While we would expect a normal president to denounce all types of hate, including antisemitism, this isn't the case with Trump. Instead, he covers up his antisemitic policies and behaviors with pro-Israel policy. 
For his entire presidency, Donald Trump has leaned on being "good for American Jews" because he is "good for Israel." This week alone, during an annual pre-Rosh Hashanah (the Jewish New Year) call with Jewish leaders, Trump said, "We really appreciate you… we love your country also." 
I'm American. https://t.co/bWUCJBDSKR

— Sam Vinograd (@sam_vinograd) September 16, 2020
This isn't the first time he has said something like this. Over the last several years, Trump has repeatedly implied that Jewish Americans should be grateful for his actions in the Middle East and his strengthened ties with the current Israeli Prime Minister. And, peace is a great thing, no matter who the President is, part of their job is helping further peace plans whenever possible. My problem isn't with that, and honestly, I'm not even here to write about conflicts in the Middle East. 
My problem is that when Trump views Jewish Americans' electoral support as tied to Israel, he is perpetuating the idea of 'dual loyalty.' The concept of dual loyalty is an antisemitic dog whistle that implies that Jewish people are inherently disloyal and place the global Jewish community over the countries in which they live. In the United States, it is used to imply that American Jews can't be 100% loyal to America because some of their loyalty is owed to Israel or the international Jewish community. 
Trump's attempts to win Jewish people's electoral support are all based on the extremely reductive assumption that American Jews' top policy concern is Israel. While it may be the case for some members of the Jewish community, it certainly isn't true for everyone. By only attempting to appeal to Jewish voters through Middle Eastern policy, the Trump administration actively ignores dangerous forms of antisemitism in America. 
White supremacy and antisemitism are inextricable from each other. We all remember what Donald Trump said after the Unite The Right rally in 2017: "you also had people that were very fine people, on both sides." Many of the "very fine people" that Trump was talking about were carrying Nazi flags and shouting, "Jews will not replace us."
Throughout his presidency, Trump has clung to white supremacists' support, endorsed their actions, and continuously given them platforms. The most recent example of this is Trump's embracing of the QAnon conspiracy theory, which has blatantly anti-semitic roots. The theory pushes the narrative that the Rothschild family holds control of every bank in America and alleges that a secret 'elite' class dominates other important industries such as the media. 
A few weeks ago, when asked about the conspiracy group, Trump said, "I don't know much about the movement other than I understand they like me very much, which I appreciate." This is just another case of Trump not only dismissing dangerous antisemitism, but giving it a platform. 
American Jews are not a monolithic group, and we care about a lot of things. Like I said, the top priority for some Jewish people may be the state of Israel, and that's ok. However, it is neither mine nor many of the Jewish voters I talk to. In fact, around 75% of Jewish voters supported Hillary Clinton in the last election, and Jewish voters consistently make up a large Democratic party base. 
This baffles Trump, who, despite his claims of being a great ally to the Jewish community, said that he thinks that if "any Jewish people that vote for a Democrat — it shows either a total lack of knowledge or great disloyalty."
If the President actually cared about Jewish voters, he would stop perpetuating the incredibly dangerous narrative of dual loyalty and denounce white supremacy. But, I'm not really holding my breath. 
The Trump Family Traveled To A Rocket Launch That Didn't Even Happen
Considering that we're still in the midst of a global pandemic, most of us aren't taking any trips right now. Depending where you live, maybe you can eat outside at a restaurant or go to the mall, but even that sounds nerve-wracking at the moment. But you know who doesn't have any issue with non-essential travel right now? Ding ding ding! It's the Trumps!
Wednesday marked the scheduled launch of the SpaceX Falcon 9 Rocket, a joint venture between Elon Musk's company and NASA. (Not to be confused with the launch of X Æ A-12, which happened a few weeks ago.) It was to be the first astronaut launch from US soil in nearly a decade, so it's kind of a big deal. And naturally, Donald Trump didn't let a little pandemic get in the way of some historic rocket thing. He traveled down to the Kennedy Space Center, along with Melania, Mike Pence, Ivanka and Jared, and their kids.
Under normal circumstances, this wouldn't seem strange, but earlier this month, NASA administrator Jim Bridenstine literally begged people to watch the launch from home. During a remote press conferenc, Bridenstine said that in an effort to "keep everybody safe," "we're asking people not to travel to the Kennedy Space Center." But we all know rules don't apply to Ivanka and Jared, so they traveled anyway. In photos from their visit, Ivanka and the kids are wearing masks, but Jared apparently missed the whole *coronavirus* memo.
Luckily, Jared doesn't spread viruses like humans do. pic.twitter.com/f2zpA6xoad

— Schooley (@Rschooley) May 27, 2020
But what makes this whole thing especially ridiculous? The rocket launch didn't even happen! Due to inclement weather, the planned launch was canceled just 17 minutes in advance, and rescheduled to next week. So after all that unnecessary risk, Ivanka didn't even get to see anything cool. She seemed pretty bummed, and tweeted this afterward:
The launch of the SpaceX Crew Dragon to the ISS was scrubbed 17 minutes before the scheduled launch due to inclement weather.

Leaving Kennedy Space Center now … disappointing, but safety first!

Launch will be rescheduled! 🇺🇸

— Ivanka Trump (@IvankaTrump) May 27, 2020
Cute that she's focused on safety when it comes to the rocket, but she apparently has no regard for the countless people that could potentially be harmed by her careless traveling. Of course, it's not the first time that Ivanka has traveled during these socially distant times, but at least last time was for a religious holiday. Flying hundreds of miles to see a spaceship launch seems kind of dumb in the first place, and it's certainly not worth the risk right now.
The new launch date is set for next Monday, and President Trump has already confirmed he'll return to the Kennedy Space Center to see it in person. So kind of him to find a break in his golf schedule to make another unnecessary trip! It's unclear whether Ivanka and her fam will be returning next week, but it's clear she's not doing much else right now, so my money is on yes.
Images: a katz / Shutterstock.comrschooley, ivankatrump / Twitter
Kim Kardashian Is Spilling Tea About Her Latest White House Visit
In today's episode of Keeping Up With The Kountry, our girl Kim Kardashian is fighting for criminal justice reform again. Fresh off of helping to free Alice Marie Johnson, a grandmother who spent more than 20 years in prison for a first time, non-violent drug offense, Kardashian is continuing to work with Jarvanka and President Donald Trump to change our f*cked up prison system. Basically, Trump only listens to reality stars now. Can we please send Hulk Hogan to yell at him about Puerto Rico?
On Friday, Mic released an exclusive interview with Kardashian about her work as a clemency advocate. It seems that, since she's gotten a taste of fighting the good fight, no controversial appetite suppressing lollipops can stop her hunger for more. Kardashian told Mic that she's currently working to free Chris Young, who was sentenced to life without parole for a nonviolent drug offense because of federal mandatory minimum requirements. Young's sentence was so unfair that Kevin Sharp, the judge who was bound by law to give it, later stepped down from the bench in part because of Young's case.
Ep. 18: For Kim Kardashian West, criminal justice reform "can't stop at one person"

Months after successfully petitioning President Donald J. Trump to free Alice Marie Johnson from prison, Kim Kardashian West sits down with Mic co-founder Jake Horowitz to discuss why her new role as a clemency advocate is only just beginning. She shares her plans to free another person incarcerated for low-level drug offenses and responds to critics knocking her for working with the president. New episodes of Mic Dispatch air Tuesdays and Thursdays at 8 p.m. Eastern. Follow Mic Dispatch on Facebook Watch to continue to dive beyond the headlines.

Posted by Mic Dispatch on Thursday, September 13, 2018
Young joined in on the interview over the phone, saying, about prisoners, "The main thing I would like people to know is that we're human. We're not inanimate objects. We're conscious, we're sentient beings that should get treated like it." Cool, it's so great that a man like that is supposed to spend his whole life behind bars while, say, Donald Trump Jr. (AKA "The Collusion Kid") gets to gallivant around, sitting on tree stumps and being a total ass on Twitter.
tree son pic.twitter.com/Ul0um6zUBN

— Ariel Edwards-Levy (@aedwardslevy) September 5, 2018
Speaking of the Trump family, some people are upset that Kardashian would work on such a worthy cause with such unworthy allies. Is Trump just using Kardashian to make himself look better because he's screwing up like every other thing he does? To that, Kardashian said in the Mic interview, "I truly think it is a genuine commitment . But let's say it's not. It's still helping a lot of people and getting people out." Meanwhile, CNN host and criminal justice reform advocate Van Jones, who joined in the interview, added, "Who loses if we decide that because Trump is so objectionable on 99 other issues, we won't help the prisoners? The prisoners lose."

Anyways, watch the whole interview before you flip back to your regular dose of Keeping Up With The Kardashians. You'll remember you did when Kim inevitably becomes president in 2024.

Heads up, you need to keep up with the news. It's not cute anymore. That's why we've created a 5x weekly newsletter called The 'Sup that will explain all the news of the week in a hilarious af way. Because if we weren't laughing, we'd be crying. Sign up for The 'Sup now!

Kim Kardashian Is Meeting With Trump Today

On today's episode of Keeping Up With The Kountry, Kim Kardashian is heading to the White House. That's right, our girl Kim's long awaited prison reform meeting with President Trump is scheduled to happen today, because who run the world?? Reality stars now, I guess. On Wednesday, instead of pitching the president appetite-suppressing lollipops, Kim will push him to pardon Alice Johnson, a grandmother and first-time offender who has been serving a life sentence for a nonviolent drug crime. Johnson's case is a perfect example of how our prison system is more messed up than that cute fuckboy you keep telling yourself is just "complicated." Also lol at the fact that Kim Kardashian meeting Trump at the White House is actually one of the most reasonable things that's happened since he was elected president.

Kim's been working to get Johnson pardoned since last October, with Jared and Ivanka as her unlikely allies. Kim originally saw the story on Mic's twitter, so like who says the Kardashians don't read the news? (Also, hi Kim sign up for our newsletter.) As it turns out, Jared's also totally into prison reform, since his father spent a year in prison for crimes like tax evasion and witness tampering, and Ivanka's on board since her father may end up in prison one day too, or at least that's what I tell myself every night as I try to fall asleep.

According to Vanity Fair, Kim will meet with Jared and other officials first, and then they'll take her over to the Oval Office to chat with Trump himself. And while Trump's administration has been rolling back Obama-era protections for nonviolent drug offenders under the guidance of evil wood elf Jeff Sessions, Trump loooooves getting flattered by celebrities, so Kim may actually end up securing a pardon.


You know it's a big deal because Kim won't bring the camera crew for Keeping Up With The Kardashians with her, and she's leaving her sisters at home, which is actually too bad because Kourtney is famously the one who taught Kim "there's people dying" and Kendall might've had some tips for Jared on how sharing a Pepsi could help him with his other big project – making peace in the Middle East.

Heads up, you need to keep up with the news. It's not cute anymore. That's why we've created a 5x weekly newsletter called The 'Sup that will explain all the news of the week in a hilarious af way. Because if we weren't laughing, we'd be crying. Sign up for The 'Sup now!

Jared And Ivanka Tried To Bribe Planned Parenthood Because Of Course

Some couples role play to spice up their marriage, others decide to bring in a third person. Jared Kushner and Ivanka Trump get off on trying to bribe Planned Parenthood. The only president I care about, Planned Parenthood's Cecile Richards, wrote in her memoir that the West Wing – West World couple offered to increase federal funding for the organization if they stopped providing abortions. LOL. In your dreams, you heartless dorks. 




Richards said that she had met with the duo to explain the importance of the organization providing healthcare to millions of people, hoping Ivanka would at least understand. That is literally so charitable of her. Anyways, as soon as she gave her spiel about why women need their hoo-has taken care of, Kushner immediately killed the mood and was like "stop giving abortions." Then surely mimed sliding a check across the long table they were sitting at.  I have to imagine Kushner regularly kills the mood and also has no idea how to take care of a lady's hoo-ha. 

Richards said it was clear they just wanted to make a savvy deal and to be seen as strategic business people. Maybe it wouldn't raised their allowance from Daddy Trump?

Whatever their reasoning, they aren't savvy enough to understand that Planned Parenthood will never stop providing women with safe and legal abortions. That's like asking Lindsay Lohan to stop giving unwanted legal advice. It's their thing and you have to respect that. 

Obviously Richards was like hard pass and left the meeting being like, "omg I'm definitely going to write about these psychos in my book." Jared and Ivanka left the meeting thinking "wow that lady was blonde enough to work for Fox News!"

Heads up, you need to keep up with the news. It's not cute anymore. That's why we've created a 5x weekly newsletter called The 'Sup that will explain all the news of the week in a hilarious af way. Because if we weren't laughing, we'd be crying. Sign up for The 'Sup now!

(Images via Giphy)

A Historical Timeline of Jared And Ivanka's Shadiness

From Ivanka receiving Chinese licenses for her brands while Chinese diplomats lounge at Mar-a-Lago to Jared's company receiving loans from private equity groups he invites to the White House, Jared and Ivanka just can't resist acting like the Gossip Girl characters they actually once were. Seriously, Kushner Companies might be the one real estate entity more corrupt than Bart Bass's empire.
1998: Jared's Dad Buys Him Into Harvard
Jared's first brush with public shame comes when Charlie Kushner's $2.5 million donation and Jared's subsequent acceptance to Harvard are profiled in a book on rich kids getting into college on the basis of their parents' bank accounts rather than their, you know, merits as students. Ouch. While not mentioned in the book, I'm going to go out on a limb here and say that Ivanka's personal statement was not what got her into Georgetown.

2005: Jared's Dad Goes To Jail
Jared's dad is the only convicted criminal in the Jarvanka story (so far), but his saga is an essential prologue to their sordid tale. Jared's dad spent a year in jail on charges of illegal campaign contributions, tax evasion, and witness tampering after hiring a sex worker to entrap his brother in a sex scandal in order to win back control of his company. This one is so beyond the pale that even Olivia Pope couldn't cover it up.

2012: Ivanka Lies About Trump Soho
While Jared takes the reins at his family's real estate company, Ivanka is getting busy lying to the press and future investors about hers. The Manhattan District Attorney's office found emails between Donald Jr. and Ivanka in which they planned to lie to prospective condo buyers about units sold at the Trump Soho. DA Cy Vance (low-key the same DA who didn't bring charges against Harvey Weinstein) mysteriously dropped the case without pursuing prosecution after receiving a campaign donation from one of Donald Trump's personal lawyers. I assume Ivanka told Vance that her father, the inventor of Toaster Strudel, would not be happy to hear about this case going to trial.

2016: The Campaign & The Trump Tower Meeting
Jared, Donald Junior, and Paul Manafort infamously chill with a group of Russians who want to talk shit about Hillary Clinton. Apparently, Jared got bored at this election rigging pregame, which he literally told reporters because he thinks it demonstrates his innocence. Like you on a bad Tinder date, he emailed his assistant asking her to "pls call me on my cell? Need excuse to get out of meeting." Corrupt celebrity politicians, they're just like us.

2017: Trump is President, Shit Gets Real
Spring: Loans on Loans on Bribes
Citigroup CEO Michael Corbat meets with Jared in the White House, and then loans Kushner Companies $325 million. The year is off to a great start! Private equity firm Apollo Global Management also loans Kushner Companies $184 million. Try not to be too shocked, but this also came soon after a White House meeting.
Spring is an incredibly busy season for Jarvanka and espionage. On April 6, they have dinner with Trump and Chinese President Xi Jinping at Mar-a-Lago. On the literal same day as this dinner, the Chinese government approves trademarks for Ivanka clothing, jewelry, and spa brands. Subtle.
Next, Jared asked Qatar's minister of finance for a loan to keep Kushner Companies' flagship building on Fifth Avenue afloat. He is rejected, probably because his plans to renovate the building into something that a Bloomberg reporter described as belonging in the Emerald City — yes, Kushner is being compared to the Wizard of Oz by business journalists. If he only had a brain. Donald Trump then condemns Qatari foreign policy. I am sure these things are unrelated. 

Fall: Lawsuits on Lawsuits
In August, tenants of Kushner Companies buildings in New York sue Kushner Companies for overcharging rent. Kushner Companies is also sued in Baltimore for charging residents illegal fees, baselessly evicting them, and otherwise attempting to take advantage of tenants. Presumably because they knew a Baltimore jury was not going to take any of their shits, the Kushners attempted to move the case to federal court. They also tried to keep the identities of their investment partners in the Baltimore properties sealed, which does not at all indicate that said investors are probably international governments and/or criminals. 
To top off an exhausting year of colluding with foreign governments and hawking their influence with the president for money, Jarvanka are sued yet again, this time together (romantic!) over failing to include all their assets in their financial disclosures.

2018: Bye?!
Jared loses his security clearance after 'forgetting' to list multiple foreign contacts on his background check. The director of the National Background Investigations Bureau literally says that he has "never seen that level of mistakes" on a security clearance application. Now I really want to know what Jared's Harvard application looked like. To be fair, if I had as many foreign government contacts as Jared, I would probably forget a few too.  Also, multiple governments apparently plotted to play on Jared's inexperience to influence Trump. I don't know whether Ivanka's security clearance or her marriage is next, but one of the two is definitely going down in 2018.
In conclusion, bear with me and return to this Gossip Girl analogy, because real American politics are so ridiculous they are making Gossip Girl plots look restrained. There is a Bass-esque real estate empire involved, Ivanka is as blonde and dead in the eyes as Serena van der Woodsen, and Jared Kushner is basically a wildly less hot Nate Archibald. I mean, he has the businessman turned disgraced convict father with financial ties to political dynasties and also randomly owns a newspaper. Chillingly, the Gossip Girl finale ended with Nate running for mayor. Mueller, if you're reading, I would look for ties to Georgina Sparks. That bitch def has Russia connections.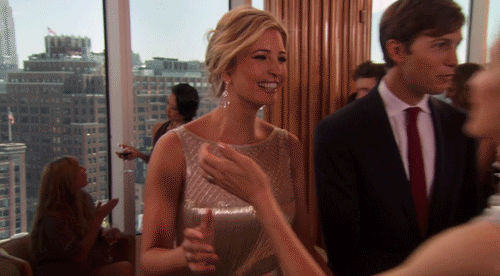 Heads up, you need to keep up with the news. It's not cute anymore. That's why we've created a 5x weekly newsletter called The 'Sup that will explain all the news of the week in a hilarious af way. Because if we weren't laughing, we'd be crying. Sign up for The 'Sup now!
Jared Kushner Just Lost His Security Clearance And It's A BFD
Ding dong, the wicked witch has had his security clearance downgraded.  And by the wicked witch, we are of course referring to senior White House advisor and human-weasel, Jared Kushner. There are a lot of questions to ask here, like what is a security clearance, what does having one downgraded mean for J-Baby Kush, and why does his face always look like he's holding in vomit? Let's unpack, shall we?
WTF Is A Security Clearance?
So, a security clearance gives you access to classified information, sensitive documents, and things of that nature. Basically, it's like being able to read the U.S. government's diary. Or at least that is how I like to think of it, so let's just roll with that. Anyway, having his access downgraded will most likely affect Kushner's ability to do his job, which begs the question: what exactly does Jared Kushner do, besides stand around and look like a weasel with a combover? Great Q. J-Money is the primary negotiator for foreign relations, meaning he deals with peace talks in the Middle East, trade deals, etc. In true Trump Administration fashion, Kushner has a complete lack of experience in this field, but was given the job by his Daddy-in-Law nonetheless. Dealing in foreign policy typically requires a security clearance, so one can have all the information they need in order to negotiate. So it would seem that having that information taken away from you would affect your ability to do your job. I mean, that's just my very smart opinion.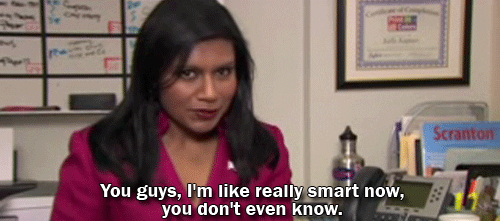 Why TF Did Jared Lose His Clearance?
Now you're really asking the important Q's. I would say it's probably because he has no experience in this field, is an idiot, and that makes him a prime target for other countries to manipulate. Think about it, a guy who has no idea what he's doing is suddenly give access to all of the country's secrets and put in charge of negotiating with other countries. That is a dream for foreign officials who would like to have an upper hand in relations with the U.S., because it'd be easy to take advantage of a dummy who has never done this before. Just spit balling here.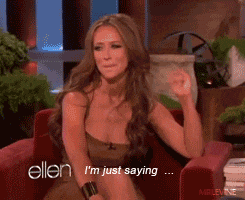 But really, its because all White House aids with interim top-level clearances were stripped of those clearances this week, in an attempt to fix the massive fuck up that was the whole Rob Porter scandal. Trump could apparently reinstate Kushner's clearance, but says he's leaving that decision up to Chief of Staff John Kelly – ouch, dad.
Sorry, Jared, but this is what you get when you're terrible at your job and also possibly a literal weasel that has taken human form in order to infiltrate the human race and complete world domination. Okay, I'm done.
Heads up, you need to keep up with the news. It's not cute anymore. That's why we've created a 5x weekly newsletter called The 'Sup that will explain all the news of the week in a hilarious af way. Because if we weren't laughing, we'd be crying. Sign up for The 'Sup now!
Images: Giphy (2)
Guess Which Members Of The First Family Literally Don't Know How To Vote
If you're looking for another embarassment to add your burn book long list of things that the Trumps are terrible at, we've got you. According to a Jezebel article, no one in the Trump Mafia knows how to fucking vote. Lol. I guess participating in legal activity is like, v hard for them.

In the 2017 NYC mayoral election, the Trump squad all had difficulties casting their votes. Melania forgot to sign the envelope on her absentee ballot. Maybe overlooking details, such as the fact that her hubby is a pile of garbage with limbs, is how she gets through life. Ivanka sent out her ballot the day of the election, not realizing that's not how it works. Sorry, honey, this isn't like your clothing brand where you can just get child laborers to get everything done quickly. Jared Kushner straight up didn't send in his absentee. Hey, Kush, may we make a request that you also ignore all of your other involvement in government? Tysm.
Actual footage of the Trumps attempting to vote:

This wasn't the first time the Trumps royally fucked up voting. In the 2016 primaries Eric and Ivanka both missed the deadline to register to vote, aka they didn't even vote for daddy. What's ironic is that Trump has promised to make voter laws stricter, which is racist and classist but we won't event get into that rn. The point is, Trump may want to rethink his promise to change voting laws, seeing as he and the #fam can't figure out how to vote as is. Then again, Trump has never applied basic law to himself.
Idk, wake me up when Beyoncé is president.

Heads up, you need to keep up with the news. It's not cute anymore. That's why we've created a 5x weekly newsletter called The 'Sup that will explain all the news of the week in a hilarious af way. Because if we weren't laughing, we'd be crying. Sign up for The 'Sup now!