EXCLUSIVE Interview With Taylor Swift's Scarf
In case you somehow missed it, pop superstar Taylor Swift just casually released her re-recorded version of her Red album in the name of being honest. The 30-track album of course has the classic songs from the original 2012 album—but also brought out some never-before-heard tracks, and along with that, never-before-heard lyrics. In doing so, she basically gave her fans a Mad Libs level assignment, matching lyrics to moments in Taylor's life with one J*ke G*llenhaal. The song that has taken over the majority of everyone's life? "All Too Well (10 Minute Version) (Taylor's Version) (From the Vault)". Yes, it is over 10 minutes long, so it may be one of the longest songs with one of the longest song titles. 
While Taylor's relationship with Jake is at the forefront of most of the dialogue, there is a third party who is taking up an almost larger amount of the cultural conversation. They've been talked about on-and-off in the past, but this is the first time they seem to also be taking back their narrative, and more importantly, sharing their side of the story. I was beyond honored to sit down with them for their first interview in this exclusive conversation. Sure, Oprah just chatted with Adele, but ladies and gentlemen—enter Taylor Swift's scarf. 
Betches: First off, thank you so much for taking the time to chat with me—I can only imagine the whirlwind of these last few days. 
Taylor's Scarf: You have no idea. I mean, literally last week I had nothing to do. Not only was "All Too Well (10 Minute Version)" not out then, but also global warming has really hurt my career. It's November and people are barely wearing scarves—it's a tough business. 
B: Ah, I can only imagine. So this really came at the right time for you. What was your involvement with the re-recordings?
TS: I mean… real fans know that while I haven't been in contact with Taylor in almost 10 years, we've definitely emotionally stayed in touch. And it's funny, people seem to keep saying that Jake Gyllenhaal inspired this entire album but like, hello… It's me. 
B: 100%. Everyone seems to be talking about you, have people reached out about their own scarf stories?
TS: My favorite thing about music is that it brings everyone together. Like, the people who have been reaching out to me, oh my god. Like, I just got this DM from someone who left an infinity scarf that they really liked on a United flight a few years back and even after calling 15 minutes after they got off the plane, they couldn't find it? Heartbreaking. But they were happy to know that they weren't alone, cause even Taylor Swift loses scarves. 
B: Missing scarves really is a pandemic in its own way. Now, I have to ask, since you were there—what was Taylor and Jake's relationship like in the moment?
TS: It's so funny you ask that. Obviously she was there and remembers it all too well, but for me… I had so much going on in 2012. Like, between Kony 2012 and the final Twilight movie coming out, I was super distracted to say the least. So I can't really recall how they treated each other, but they definitely were obsessed with me, if that answers your question. 
B: That sort of doesn't answer any question I asked. Anyway, in their infamous paparazzi shot, they seem to be carrying a bag from Union Market. Now, as a fan of that grocery store, can you tell us what they bought?
TS: I'm sorry, is this interview about me or them? I took time out of my day to talk with you and you're asking me about grocery store orders and Twilight. 
B: Well, to be fair… you brought up Twilight. 
TS: Wow. Okay. You're truly just like Jake. And I should know because i've been on-and-off with his neck for the past few years. I honestly wish Jake and Taylor the best, but I'd really like to focus on my career, my busy season of winter coming up, and my announcement. 
B: Oh! What announcement is that?
TS: I am going to be on the next season of Dancing with the Stars! I am both excited and blessed for this new journey, and I'm ready for America and the world to see what this scarf really is capable of. 
B: Well, congratulations on that—I'm excited to watch you. Any last words you want to say to the Swifties or anyone?
TS: I'd much rather take this time to show support to the real fan group in my life, the Scarfies. You guys don't know how much you mean to me, and I love that we are able to reconnect like this. Okay, I have to hang up now, Jake is going out on a coffee run and has to wear me—he's wearing me around his face now though, for you know, obvious reasons. 
Images: Brian Friedman / Shutterstock.com
Can The Celebrities Please Start Bathing Regularly?
Celebrities are really just not like us, a fact they continue to prove every day in their little interviews and their little Insta stories showing their not-at-all-little mansions. This week's weird celebrity trend? Not bathing, apparently.
On Thursday, Jake Gyllenhaal's interview with Vanity Fair came out. He spoke with the outlet about many things, including his new Michael Bay movie and fragrance campaign. Oh yeah, and washing himself. Or, more accurately, not washing himself.
It began when the interviewer asked Gyllenhaal about his "defining water experiences" in "aquatic New York"—basically, his experiences in and around the water surrounding Manhattan. Gyllenhaal, despite being a celebrity and having an estimated net worth of $80 million, doesn't spend much of his time, say, doing bougie sh*t on boats (or so he claims). He says most of his aquatic interactions with the city are "through showering" (same). Which is all fine and good, except in a follow-up question, the actor revealed he actually doesn't shower all that much.
"More and more I find bathing to be less necessary, at times," Jake replied, when asked about his showering routine. To his credit, he did say he believes "that good manners and bad breath get you nowhere." So the man brushes his teeth, at least. But then, and here's where it took an eyebrow-raising turn, he added, "But I do also think that there's a whole world of not bathing that is also really helpful for skin maintenance, and we naturally clean ourselves."
(The interview immediately moved on to a discussion of Gyllenhaal's collaboration with Russ & Daughters, so we didn't get much more on his views of skin maintenance.)
This revelation came just days after Kristen Bell and Dax Shepard went on The View and admitted they can go "sometimes five, six days" between bathing their kids. Bell explained that once the kiddos start to smell, then the couple knows it's bath time. And before ye judge, let he who has not lost track of the days during the pandemic cast the first stone.
And they're not the only celebrities to publicly eschew daily showers or baths. Late last month, Mila Kunis and Ashton Kutcher appeared on Shepard's podcast, Armchair Expert, where they again talked about bathing. Kutcher said the couple's philosophy on bathing their children goes as follows: "If you can see the dirt on them, clean them. Otherwise, there's no point". I mean, that is the philosophy I use with respect to cleaning my kitchen floor, but for the human body??
Kutcher also said that as far as his own showers go, he'll wash his "armpits and my crotch daily and nothing else ever," although he will, as he described, "throw some water on my face after a workout to get all the salts out." But how is his skin better than mine???
Even though I personally find showering to be a chore, I shudder at the thought of not doing it regularly. But are the celebrities onto something? Healthline boldly declares, "soap is pretty much unnecessary", and says, "All you absolutely need, bare bones, to stay clean is water. Just water." The reason? Water rinses away dirt without stripping important oils from your skin the way conventional soaps can, since they often have a high pH. And according to Bustle, your arms and legs don't need to be soaped down every day since they don't produce that much oil. Today noted in 2014 that, since soap is designed to strip oils from the skin, it can cause over-drying, and isn't necessary on the chest or back, either.
While that may be true, people on social media were quick to point out the inherent privilege in these celebs' statements. Jemele Hill tweeted that while these white celebrities brazenly discussed their lax showering philosophies, "Black folks don't have that luxury." She added, "*Most* of us were raised to be obsessively clean because we always have to 'present well' for white folks."
Though I will be second-guessing any desire to get within smelling distance of the aforementioned famous people, there is at least one celebrity crush we can keep. On Friday, The Rock took to Twitter to assure fans that he does, in fact, shower.
"Nope, I'm the opposite of a 'not washing themselves' celeb," the former Sexiest Man Alive tweeted. And, in fact, his routine might put yours to shame: "Shower (cold) when I roll outta bed to get my day rollin'," he wrote. "Shower (warm) after my workout before work. Shower (hot) after I get home from work. Face wash, body wash, exfoliate and I sing (off key) in the shower".
And a final note to influencers: nobody is asking about your showering routine, so please don't even go there.
Images: C Flanigan/FilmMagic; Cindy Ord/Getty Images; lev radin / Shutterstock.com
Every Ex-Boyfriend Taylor Swift Has Ever Written A Song About, Proving She's Psycho
If there's one thing we all know about Taylor Swift, it's that she loves writing songs about the A-listers she's fucked dated. And that she's annoying. Okay, that's two things. Whatever. While we know that each and every one of Taylor's lyrical roasts are about some real man out in the world, it can be hard for anyone but Taylor's most dedicated stans to keep together who she's dated and when, let alone which songs correspond to their breakup. Given that Taylor Swift's love life is a literal rubix cube of hookups, it can be hard to figure out which of Taylor's boyfriends each of her songs is about. Like, when was she dating Joe Jonas again? Was that really NINE years ago? Has Taylor Swift really been famous for the entirety of my adult life? How can one person be so annoying yet so good at writing breakup songs?
Well, I can't offer you an explanation for the last one, but what I can offer you is a detailed timeline of all of Taylor's exes and the songs she wrote about them, because I have way too much time on my hands, apparently. Use this info to wow your friends at a party, or make them concerned for your mental health. Either way, it's free attention.
Taylor Swift, 2006

Taylor Swift's debut album, from back when she was a country star or whatever, is mostly about the high school guys she dated who people only know about now because Taylor became so famous. Still, this album was a pretty good precursor to all the take-downs of her celebrity boyfriends yet to come. In fact, we actually know a surprising amount about the boys in this album, all because they made the mistake of dating Taylor Swift when she was in high school.
"Picture To Burn"
ABOUT: Jordan Alford
WHO HE IS: High school boyfriend
THE EVIDENCE: Friends have said the video "contained references to their relationship." Because just writing a song about someone is not enough.
"Teardrops On My Guitar"
ABOUT: Drew Hardwick
WHO HE IS: High school crush
THE EVIDENCE: Well I mean, she literally says his name at the beginning of the song. Bold move for a not-yet-famous 16-year-old with crimped hair. Taylor truly has been insane for years.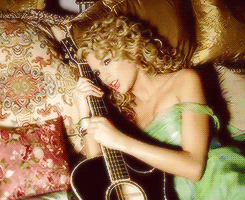 "Our Song"
ABOUT: Brandon Borello
WHO HE IS: Longterm High School Boyfriend, he and Taylor dated for like, a very long time apparently.
THE EVIDENCE: Originally performed at HS talent show when the two of them were dating. You know, before she realized she could start getting with Jonas brothers and shit.
"Should've Said No"
ABOUT: Sam Armstrong
WHO IS HE: HS boyfriend who cheated on her. Little did he know that the girl he was cheating on would become a mega famous pop star known for her epic breakup anthems.
THE EVIDENCE: In the liner notes for this song every S A and M that are in order were capitalized because Taylor Swift is nothing if not a shady, shady bitch who lacks subtlety.
"Tim McGraw"
ABOUT: Brandon Borello
WHO HE IS: Again, this was her longterm high school boyfriend who may or may not be the only ex that Taylor Swift actually likes.
THE EVIDENCE: Lyrics about breaking up for college, which they did. I guess the only way to escape Taylor's rage is to break up mutually, for geographic reasons.
Fearless, 2008

Fearless still falls into Taylor Swift's pop-country phase, but also represents a definite shift in her dating habits because it was released after her first major celebrity relationship with Joe Jonas. It would be only A-lister for Taylor from here on out.
"Fifteen"
ABOUT: Brandon Borello
WHO HE IS: Her longeterm high school boyfriend, again. Taylor clearly was still hung up on this relationship despite the whole "getting super fucking famous" thing. Maybe the reason Taylor can't seem to hold down a relationship is because her true love was Brandon the whole time? Just a thought.
THE EVIDENCE: This is who she was dating when she was 15 so yeah the song is about him.

"Hey Stephen"
ABOUT: Stephen Liles
WHO IS HE: Some musician who toured with Taylor and is part of the country duo Love & Theft. This was clearly Taylor's first attempt at celebrity dating, but I think we all knew she could do better.
THE EVIDENCE: His name is literally the title of the song.
"Forever & Always"
ABOUT: Joe Jonas
WHO IS HE: Arguably the hottest Jonas brother, Joe was Taylor's first big celebrity relationship. The two dated from July 2008 to October 2008 at which point Joe dumped Taylor over the phone. Big mistake, Joe. Huge.
THE EVIDENCE: Lyrics about "staring at the phone" after Taylor had gone all over television to tell people Joe had dumped her over the phone. Clearly she wanted people to get the reference. Very subtle, Tay.
Speak Now, 2010

By 2010, Taylor is still fucking with the country vibe, but has fully converted to only dating celebrities. In the two years between 2008 and 2010, Taylor had already gone through one Jonas brother, a Glee castmember, one of the Twilight guys, and an alcoholic John Mayer. Girl clearly had an agenda, and honestly her ability to cross pop culture heartthrobs off her "to do" list is kind of inspiring.
"Mine"
ABOUT: Cory Monteith
WHO HE IS: Late great star of Glee. RIP.
EVIDENCE: Before Cory and Leah Michele were a thing, he had a month long fling with Taylor Swift. And a month is all Taylor needs to write a song. This one is about a boy she barely knew, and many people think she's referring to Monteith.
"Back To December"
ABOUT: Taylor Lautner
WHO HE IS: The werewolf from Twilight who falls in love with Kristen Stewart's baby in the end.
EVIDENCE: Okay, so this is a bit of a journey. Basically, Swifties think this song was meant to be an apology from Taylor S to Taylor L after they'd just broken up because when Taylor S performed this song at the AMA's she added "it's too late to 'pologize" at the end, which taken to be a reference to a parody video Taylor L made for "Apologize" by One Republic around that same time. Like I said—a rubix cube of hookups.
"Dear John"
ABOUT: John Mayer
WHO HE IS: Katy Perry's ex.
EVIDENCE: As we all know, 20-year-old Taylor Swift briefly dated thousand-year-old John Mayer from December 2009 to February 2010, which would eventually spawn the Katy Perry/Taylor Swift rivalry of today (anybody who believes that shit is about a backup dancer is playing themselves). The song both has John's name in the title and refers to the pair's age difference, so I think it's pretty safe to say this one is about John Mayer. Also John Mayer told Rolling Stone the song "humiliated him" which is hilarious considering he had no shame in dating a woman only two years out of high school.

"Better Than Revenge"
ABOUT: Joe Jonas
Evidence: If you thought Joe Jonas was going to get away with leaving Taylor for actress Camilla Belle, then you don't know Taylor Swift at all. This song goes in not only on Jonas, but his new girlfriend, with lyrics referring to an "actresses" who's "better known for the things that she does on the mattress" (sick burn, Tay!) and the line "she underestimated just who she was stealing from," which is honestly probably very true.
"Last Kiss"
ABOUT: Joe Jonas
EVIDENCE: Joe Jonas, you done fucked up now. JJ had to learn the hard way that you do not dump Taylor Swift on the phone for some rando actress without having any less than three pointed breakup songs about you. The timeline of relationship vs. when song was released points to this one being another dig at Joe.
Red, 2012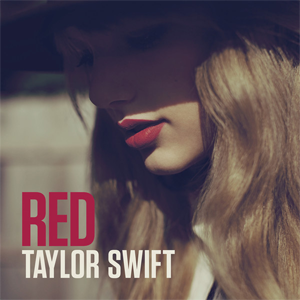 Red was the first album where we see Taylor make the full shift from country star to pop artist, and honestly, it's one of her best. Taylor had also had two more years to grow her celebrity fuck list, which is why Red has pound for pound the most songs about the most celebs than any of her previous or later works. Taylor had fully established her reputation as the breakup queen at this point, and Red is basically her just leaning wayyyy into it.
"State of Grace"
ABOUT: Jake Gyllenhaal
Who He Is: Maggie Gyllenhaal's brother who got to hook up with Heath Ledger in that one movie.
EVIDENCE: Jake Gyllenhaal and Taylor Swift dated from October 2010 to January 2011, which is pretty long in Swift years. As such, basically every song on Red is about Jake Gyllenhaal. The lyric "Twin Fire Signs and Four Blue Eyes" gives this one away. Jake and Taylor both have blue eyes, and they're both Sagittarius, which is a fire sign.
"Treacherous"
ABOUT: Conor Kennedy
WHO HE IS: A fucking Kennedy.
EVIDENCE: From July 2012 – October 2012, Taylor decided to move away from celbrity A-listers to literal American royalty by dating a Kennedy, and she promptly fucked that relationship right up. The two broke up after reports that Taylor came on wayyyy too strong (the prospect of being the next Jackie O was too much for Taylor to handle). Taylor reportedly straight up followed Conor via private jet to his family vacation on Hyannis Port. T-Swizzle literally bought a house in Hyannis Port, the Kennedys' favorite vaca spot. The lyric "I'll follow you home" is supposed to be a (very creepy) reference to this event.
"I Knew You Were Trouble"
ABOUT: Harry Styles
WHO HE IS: Hottest guy in one direction who isn't Zayn Malik.
EVIDENCE: Taylor gave this one away when she performed the song at the Grammy's and used the opportunity to show off her mock British accent (needs work, btw). Then, in case Harry didn't get the message, she went on TV and said of the performance "It's not hard to access that emotion when the person the song is about is standing off to the side of the stage watching." Also, Harry Styles is totally trouble, and you would know it if he walked in.

"We Are Never Getting Back Together"
ABOUT: Jake Gyllenhaal
EVIDENCE: One of Red's biggest his is also another one about Jake, and it's fairly obvious. She references his indie band directly here. Also they had like, just broken up. Plus, Taylor stans say that a scarf featured in the music video is identical to one Swift wore on date with Jake. Sidebar: If you're so into Taylor Swift that you notice something like this, you are disturbed.
"All Too Well"
ABOUT: Jake Gyllenhaal, again
EVIDENCE: It's this scarf shit again! This song refers to a "scarf" left at "your sister's house," which I guess is a reference to a scarf that Taylor left at Maggie Gyllenhaal's house. Very deep.
"Everything Has Changed"
ABOUT: Conor Kennedy
EVIDENCE: As you may or may not know, Taylor Swift has taken to hiding messages in the liner notes of her CDs. This made more sense when people were actually buying CDs, but whatever. The hidden liner note message for this song reads "HYIANNIS PORT," which is a misspelled version of "Hyannis Port," aka the place where 22-yea-old Taylor Swift stalked 18-year-old Conor Kennedy until (we assume) he dumped her out of fear.

"The Last Time"
ABOUT: Jake Gyllenhaal
EVIDENCE: Okay so Taylor Swift must have really, really liked Jake Gyllenhaal. I mean, he's cute and all but like, is he 4+ songs on what is arguably your best album cute? IDK. Swifties say this song is about Jake because of the lyric "Put my name at the top of your list," since Jake had been linked to both Rachel Bilson and Anna Kendrick at the time.
"Holy Ground"
ABOUT: Joe Jonas
EVIDENCE: Just when you thought Taylor was over the whole Joe Jonas dumping her on the phone thing, she's fucking not! This song is all about NYC, and at the time Joe was her only NYC-based boyfriend. You do the math.
1989, 2014

I think we have all had at least 2-3 good angry public cries to 1989 since the time it has come out. If not, you're probably dead inside, and I commend you for it. This album was the nail in the coffin for Taylor's "country girl" image as she went full pop star and honestly, we didn't hate it. 1989 is full of amazing breakup tunes, but there's actually a surprising lack of info regarding who each of these songs are about.
"Welcome To New York"
ABOUT: New York
WHO HE IS: The greatest city in the world.
THE EVIDENCE: New York City literally paid Taylor Swift to write a song about them, because there totally aren't enough songs about New York. Hard to tell who is more desperate here.
"Blank Space"
ABOUT: ????
WHO HE IS: ????
THE EVIDENCE: I only put this here because, given that "Blank Space" is one of the biggest singles off the album, it's kind of crazy we don't know who this one is about. Could it be about Taylor's breakup with the public's favor, after we all wised up and realized she's fucking insane? That's just my theory. If you have any info re: "Blank Space"'s mystery man, please forward them to the Senate Intelligence Committee immediately. The people demand an investigation.

"Style"
ABOUT: Harry Styles
THE EVIDENCE: I mean, the song is called "Style." Also, the lead in the music video looks exactly like him.
"Out Of The Woods"
ABOUT: Harry Styles, again
EVIDENCE: Harry Styles is the big winner for 1989. This song refers to paper airplanes, which is probably a reference to the matching paper plane necklaces Taylor and Harry had while they were together (barf), also she talks about "snowmobiles," which is apparently something they did together.
"Bad Blood"
ABOUT: Katy Perry
WHO SHE IS: Hillary Clinton's campaign chairwoman/pop star with boobs.
EVIDENCE: I know they never dated, but Taylor Swift is literally obsessed with Katy Perry, so it's almost like they did. Everyone knows this song is about Taylor's feud with KP over John Mayer a backup dancer. And the whole girl gang music video thing was obviously an attempt to show Katy and the world who is more popular. Pettines Level: High.

As you can see, Taylor Swift is both a lyrical genius, and a fucking delusional psychopath. Who has the time to hide so many clues in so many songs? But you know what they say, "the more batshit the betch, the better the pop album." So how did everything shake out, numbers-wise? Congrats to Joe Jonas and Jake Gyllenhaal for tying for first place with 4 songs apiece. Honestly, you're in incredible company. Though of course, they could always be knocked out of first if Taylor's next album turns out to just be a 12 song manifesto about her relationship with Tom Hiddleston. Sounds horrible but, knowing Taylor, she'd find some way to make the whole thing catchy AF.