The Iowa Caucuses Were A Hot Mess Long Before Last Night
Welp, the Iowa Caucus…happened. And who is the winner?!?! This is fun: As of Monday afternoon, we're still not sure! The Iowa Democratic Party has vowed to release results by 5 p.m. on Tuesday, with a day-long delay due to an apparent issue with the new app that was used to tally the votes.
Is this a hugely important democratic process or my mom trying to figure out how to log in to her email?
There are a few factors that could be to blame for the chaos that has spun from the Iowa Caucus, one being that this year they decided to report three different results: voters' initial candidate preferences, their final candidate preferences, and the number of state delegates awarded. It's possible this led to confusion in tallying the votes on the app, which also experienced "a major coding error" and was inadequately tested.
But even beyond that, the mess that has been made here may be a smaller symptom of larger issues within the caucus process. Alright, let's roast the Iowa Caucus. Iowans, we adore you — don't take it personally.
First, let's begin with the diversity issue.
The state of Iowa is about 90% white, which is, in technical terms, really fucking white. It's also disproportionate to both the country, which is 60% white, and the Democratic party, which has about a 40% base of people of color. 
The Iowa Caucus is thought to be a crucial race for candidates since it usually sets the tone for the rest of the races. Whoever wins Iowa has an advantage, as their win tends to show voters in the other states who probably has the best chance at winning. It's a highly influential process, so having mostly white people participate is unfair, and doesn't paint an accurate picture in terms of who everyone in the country would vote for.
It's yet another case of white people getting their say broadcast, while minorities aren't given much of a say at all.
Lol, CNN is so offended that the Iowa results are late and it's hilarious. I mean, it's a 90% white process that many disabled and working class folks can't participate in but… omg they're LATE.

— Ashley Nicole Black (@ashleyn1cole) February 4, 2020
Next up is the issue of accessibility.
For people with disabilities, the Iowa Caucus has been a nightmare in the past, effectively disenfranchising large groups of people.
There are long lines that last for hours in specified locations. Promises had been made that 2020 would be more accessible for people with disabilities, but according to a piece in the New York Times, people who had tried to inquire about how to receive help with access weren't getting many helpful answers.
It's also hard for some people to attend the caucus because of when it takes place.
The Iowa Caucus typically starts at 7pm, and takes some time to participate in (usually about an hour, not counting the time spent waiting in line). This makes it difficult, if not impossible, for people who work nights to participate. Technically people should be able to leave work to vote, but as someone who works in service, I can tell you right now, if I asked my boss to leave a shift for hours, they would be like, "Lol, no." This means a lot of working-class people simply don't have the time to participate. To say nothing of the fact that the caucuses force people to procure or pay for childcare in order to… exercise their fundamental right to participate in democracy. Yeah, that doesn't seem right. (Children are definitely allowed to attend the caucuses — but as we said, they can run late, and a 6-year-old with even the world's most tricked out iPad can't be asked to sit quietly the entire time.)
And then there is the issue of the coin toss.
Yup, you read that right, literal coin tosses are implemented in the case of a tie during the caucus process, and that coin toss actually determines how many delegates a candidate will get. Again, I ask, is this an important democratic process or a bunch of 8-year-olds trying to see who gets to eat the last Oreo? Coin tossing seems a bit arbitrary, juvenile, and inaccurate when it comes to an election, does it not?
We should consider the possibility that the Iowa Caucuses are stupid. https://t.co/uouS9tPaDS

— Ian Millhiser (@imillhiser) February 4, 2020
What happened last night is a whole ass mess, but perhaps we should take it as a sign that we need to re-evaluate this entire system and make some updates that can ensure a more fair, diverse, and accessible process. Idk sounds like that would p be chill.
Want to keep up with the news without crying into your sad desk salad? Subscribe to the Betches Sup newsletter for a lunchtime briefing to make you laugh, instead of cry, about the news.
Images: Twitter (2)
Chris Soules Copped A Plea Deal For That Fatal Hit-And-Run
Another day, another drama desperately in need of Chris Harrison's commentary. Not because Chris Harrison provides particularly insightful wisdom. He's just managed to make me feel okay about a lot of things that would otherwise inspire long-term trauma. Today, it's the news that former Bachelor Chris Soules is getting off on an aggravated misdemeanor after literally taking someone's life back in 2017. To quote TMZ, Soules "copped incredibly sweet plea" on Tuesday. He's now pleading guilty to "one count of leaving the scene of a personal injury accident." Right, because getting rear-ended into a ditch by a drunk driver sounds like "personal injury" to me.
Pretty much Soules' attitude towards this whole thing: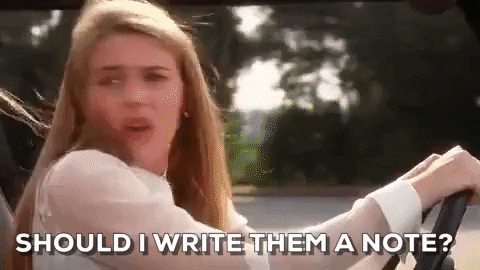 In case you don't know the story, my last sentence provides a pretty thorough summary I'll dig in. In April 2017, Soules was driving through Iowa, rear-ended a man's tractor and knocked it into a ditch. According to Soules' attorney, he then proceeded to call 911 and administer CPR, staying on the scene until EMTs arrived. His attorneys have less to say about this part, but Soules then got back in his car and hauled ass out of there before the cops showed up. The tractor driver died, and cops tracked Soules back to his house. They found empty and "partially consumed" alcoholic beverages in Soules' car, and arrested him.
Soules was initially charged with leaving the scene of an accident resulting in death, which is a felony. While other members of our community might have shut the f*ck up and been thankful they weren't hit with a murder charge, Soules felt that any repercussions for his actions were way harsh and could not stand. So he briefly had his lawyers try to argue that the law itself—the one ruling that the surviving driver in a hit-and-run should return to the scene—was unconstitutional. In a ruling that should be considered common sense but currently feels like a tsunami level wave of relief, this argument did not stand.
Cut to today, and Soules has been offered a plea deal. In exchange for pleading guilty to the non-felony charge of leaving the scene of a personal injury accident, Soules could face up to two years in jail. He'll receive his sentence in January. And I'm not one to argue that anyone should spend the rest of their life in jail, but I just have to say one more time that this is a really, really light punishment for literally killing someone. While drunk driving, no less! And then fleeing the scene after! Meanwhile, Ice-T is out here getting arrested for unauthorized use of the E-ZPass lane. It's almost like…the police treat people differently based on their race??? Nah…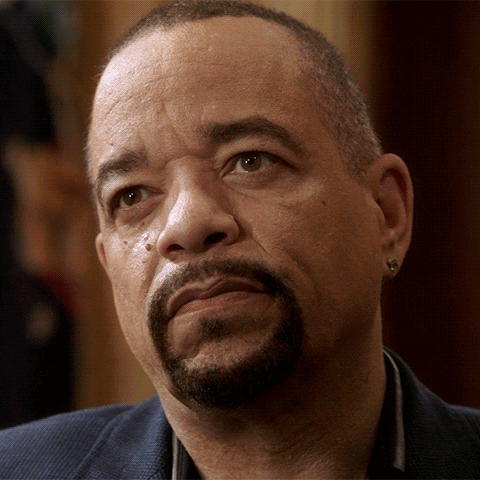 I'm sure it won't be the worst news of this week, or even today. But that's no reason we can't let it depress us! Let's hope at least that this is the worst Bachelor Nation news we hear until Colton's season starts airing and Arie and Lauren give birth. At that point, I'll just resign myself to rage-weeping through the next 12 or so Mondays.
Images: Giphy (2)
Chris Soules Is Trying To Get His Felony Charges Dropped
Chris Soules fans (do those exist?) can breathe a sigh of relief today, because he might not be quite as big of a dumbass as we previously thought. OK he still loses so, so many points for driving drunk and ultimately killing someone in an April accident, but the part about him fleeing the scene of the crime is now up for debate. Soules is trying to get his felony charge for leaving the scene of the accident dropped, because he says he actually stuck around and didn't bounce like a chicken-shit right after the accident. So, I guess, like, good for him on that matter? I mean, a literal human being is dead because of his actions but at least he (allegedly) tried to take some responsibility for that.
According to documents obtained by ABC News, Soules actually was the one to call 911 and stayed on the scene of the accident. Previous reports said he just hit a dude's tractor with a truck and then peaced, probably to seek emergency advice from Chris Harrison before making a final decision about whether or not to stick around. Soules' attorneys now allege that Chris stayed on the scene until emergency responders arrived, and then he went home. I assume to guzzle some water and try to seem less drunk.

There's even a 911 call to prove Soules tried to help this guy after the accident, which as far as evidence goes, seems pretty solid based off the countless hours I've spent watching crime documentaries on Netflix. No wonder Chris is so upset (beyond the fact that someone lost their life). I mean, I'd be pissed if I was actually sort of trying to do the right thing—after doing a really, really bad thing—and then a responding cop didn't happen to mention I at least made some sort of effort.
Soules has been super roasted by the media (#guilty) for fleeing the scene that he apparently didn't flee. How's that for fake news, huh? Does it change what happened? No. A man still died and that's very tragic. But at least I can go back to liking him more than I like Nick, which is still not very much at all.

Soules is currently out and about in Iowa (just picture that for a sec) on a $10,000 bond, but he's due back in court on Tuesday in what will certainly be, as Chris Harrison would say, a historic day for Bachelor Nation.