Donald Trump Just Got Laughed At By The Entire World (Literally)
Ever since Donald Trump took the oath of office, we've known the world was laughing at us figuratively. But now they're laughing at us literally. Last year, President Trump made a splash at the U.N. General Assembly by calling Kim Jong Un "rocket man." (It's cool – they're BFFs now.) This year, he made U.N. history by being the first POTUS ever to be literally laughed at by all the leaders of the world, for something he did not intend to be funny.
After President Trump claimed his administration had "accomplished more in 2 years than any administration in history," the audience could not contain their lols, and actually erupted in laughter.
Trump bragged about his presidency at #UNGA and world leaders laughed.

"I didn't expect that reaction, but that's okay": https://t.co/6gF9x6uE6o pic.twitter.com/nX88GMFikQ

— POLITICO (@politico) September 25, 2018
Trump tried to play it off with the whole "I didn't expect that reaction, but that's okay," move, but I think we all know that whatever's left of his brain has immediately gotten to work on a scathing subtweet of the entire international community, that he'll send out any minute now. What makes this all better is that the speech was written by racist Squidward himself, Stephen Miller, so we've humiliated two birds on the international stage with one bad speech.
Oh, and when Fox News published the video, they edited out the part where everyone laughed at him because of course they f*cking did.
I see you edited out the part where the audience laughed at him.

— Bryan Russell Smith (@bryan_r_smith) September 25, 2018
As great as this clip is, the joke may end up being on all of us, since Trump will definitely use this as an excuse to nuke literally everyone or give guns to bears or whatever the f*ck crazy idea he and Stephen come up with as retribution for this. Sad!
Heads up, you need to keep up with the news. It's not cute anymore. That's why we've created a 5x weekly newsletter called The 'Sup that will explain all the news of the week in a hilarious af way. Because if we weren't laughing, we'd be crying. Sign up for The 'Sup now!
Pics Or It Didn't Happen: All The Iconic Images Out Of The G7 Summit
Pics or you didn't understand what happened. The G7 summit was held on Friday in Charlevoix, Quebec, with this year's focus on trade. The yearly summit brings leaders from Germany, Japan, Canada, Italy, France, the UK, and the United States to what I wish was a very important dance party. Of course, Donald Trump's behavior was similar to that of my teen PMS fits as he lashed out at many of America's key allies by rejecting a communique that all 7 countries had supposedly agreed to. The 4,000 word communique tackled issues such as jobs, climate change, gender equality, building a peaceful world and investing in growth that benefits all countries involved.
Trump rejected the communique after a statement from Canadian Prime Minister/Hot person Justin Trudeau criticized Trump's recent decision to impose steel and aluminum tariffs on our allies. Trump then lashed out on (where else?) Twitter, calling Trudeau "weak" and rescinding his decision to sign on to the joint statement. He may not be the best president, but he is certainly the pettiest.
The whole thing was so dramatic, it's hard to explain in words. Thats why we're doing it in pics. Let's break down some of the summit's most iconic images.
Angela Merkel
A photo of Angela Merkel standing over Trump while he sits in an arms-crossed pout went viral as it pretty much sums up how the world is feeling about America's leadership right now.
"Just tell us what Vladimir has on you. Maybe we can help." pic.twitter.com/DLc7YJFXqT

— Guy Verhofstadt (@guyverhofstadt) June 10, 2018
Frustrations were so high that some called the summit "The G6 Plus One."
Angela Merkel posted the photo, which looks like a renaissance painting of a school teacher lecturing a bully, on instagram with the caption: "Day two of the G7 summit in Canada: spontaneous meeting between two working sessions. #G7Charlevoix."
Trump Arriving Late
He didn't stop there, though. On Saturday, in the most symbolic act ever, Trump arrived late to a breakfast meeting on gender equality.
AP grabbed this shot of Trump walking in late to the gender equality breakfast at the G7 summit pic.twitter.com/ZBR3dcXGcG

— Katie Watson (@kathrynw5) June 9, 2018
Prince Charming Prime Minister Justin Trudeau went ahead and started the meeting without Trump, which is probably for the best. Nobody needs a guy interrupting the gender equality meeting by saying, "Perhaps we could add more beauty pageants to the workplace and that would fix the wage gap?"
Trump arrived right as Gender Equality Advisory Council co-chair Isabelle Hudon was speaking, causing security personnel to forge a path for him through the crowd of photographers and journalists. The sound of cameras clicking nearly drowned out Hudon's speech. Trump, not only did you arrive late to the feminism party, but you also drowned out a woman while she was speaking.
Boy Band Frontrunner Justin Trudeau tweeted out a beautifully passive aggressive photo of the breakfast featuring Trump's empty chair and French President Emmanuel Macron stared Trump down while he took his seat. Macron must've been holding in some serious animosity toward Trump since their first meeting in May of last year when Trump greeted him with a 30-second hulk handshake. This time Macron was prepared and gripped Trump's hand so tightly that he left a mark. Which brings us to…
Macron's Handshake
During their meeting, Macron reportedly flashed a few winks and smiles at Trump's claim that their communication was "direct and open." Trump said that Macron is "his friend" and that they've "had a great relationship right from the beginning." Mr. President, when was that last time your friend almost ripped your hand off? This man hates you.
"He couldn't resist a squeeze or two"
Donald Trump and Emmanuel Macron had a handshake showdown when they met at the G7 summit in Canada
???? https://t.co/tCGdZKHKeX pic.twitter.com/XlTsATIeC9

— BBC News (World) (@BBCWorld) June 10, 2018
Can't wait for Trump to ruin our relationship with the whole world! Yay!
Heads up, you need to keep up with the news. It's not cute anymore. That's why we've created a 5x weekly newsletter called The 'Sup that will explain all the news of the week in a hilarious af way. Because if we weren't laughing, we'd be crying. Sign up for The 'Sup now!
Rihanna Just Struck A Deal With France Because There's Nothing She Can't Do
Rihanna is a living goddess, sent down from the heavens to bestow unto us the gifts of Fenty Beauty and an endless supply of straight bangers (if your inner middle school self doesn't still get hype over "Pon de Replay," you're wrong). In addition to making us fully support a completely see-through curtain of diamonds as an acceptable outfit choice, she also spends her free time being a major advocate for important causes. Truly, we are unworthy.

Our noble Barbadian queen just made the world a better place again by striking a deal with France to fund education for girls in underprivileged countries. Rihanna is an ambassador of the Global Partnership for Education, and took her passionate work work work work work ethic to their Financing Conference in Dakar earlier this month. There, she was spotted hugging French President Emmanuel Macron because what person in their right mind would pass up getting to touch Rihanna's gorgeous, talented, (presumably) silky smooth skin?!

Actual footage of Macron seeing Rihanna in person
JK, the real reason for their hug was Macron's agreement to Ri's personal request that France would contribute $250 million to the GPE's efforts to ensure that every child receives a basic education – especially those living in the poorest conditions and in countries plagued by conflict and tragedy. Rihanna tweeted her thanks at Macron, who responded, "When I commit, I deliver. @Rihanna, France will always side with those fighting for a better education. #FundEducation" Honestly, I feel you, Macron. If RiRi @-ed me on Twitter I would literally empty my pockets at her feet and beg her to take my next 10 paychecks, my rent, and my first-born child.

Rihanna ended her conference visit with a speech, saying, "We've made tremendous progress today, but of course, our work is never done. We have a long way to go. This is a fight we're never gonna stop fighting until every boy and every girl has access to education." Pop a quick drum beat and a feature from Drake under that and we have our next Top 40 single.
Seriously though, if the same woman who has been nominated for 33 Grammys can get entire foreign nations to hand her money for noble causes, we might have to reevaluate where we need her most and use this power for even more good. You heard it here first…#Rihanna2020

Heads up, you need to keep up with the news. It's not cute anymore. That's why we've created a 5x weekly newsletter called The 'Sup that will explain all the news of the week in a hilarious af way. Because if we weren't laughing, we'd be crying. Sign up for The 'Sup now!
Guess Which Shady Country Just Got Banned From The Olympics
If Breaking Bad taught me anything, it's that cooking meth can make you rich af drugs are very very bad. You would think that an organization such as, oh a National Olympic Committee, would also have a basic understanding that drugs are pretty high on the list of no-no's they hand out to each country before competition, but it looks like Russia may have missed their middle school D.A.R.E. presentation. Yesterday the International Olympic Committee announced that Russia would officially be banned from the 2018 Pyeongchang Winter Olympics due to the country's "systematic manipulation of anti-doping rules." When my mom caught me drinking in high school, she made me go to volleyball practice and run three miles, hungover the next day to teach me a lesson, so honestly the Russians are getting a much lighter punishment IMO.
For over a year, officials have been investigating Russia's use of performance-enhancing drugs in the 2014 Sochi Olympics, and whether the Russian government played a part in covering up their athletes' doping habits. What they found was pretty freaking massive because the punishment will set a very strict example for the IOC's zero bullshit tolerance policy in 2018 and future Olympic games. IOC President Thomas Bach called the state-sponsored coverup an "unprecedented attack on the integrity of the Olympic Games and sport." Dramatic, much? Maybe, but I guess when it comes to the largest international sporting event in the world, people get a little testy about cheating. Go figure.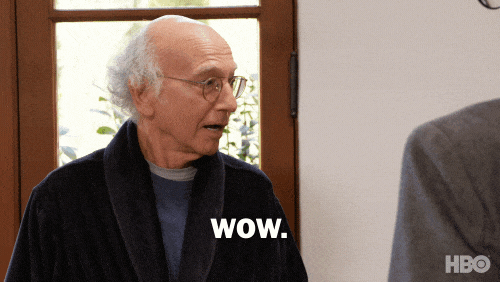 A Russian whistleblower named Grigory Rodchenko tipped off the investigation when he alleged that the Russian government was directly involved in the manipulation of samples and state sponsorship of the Olympic doping process. As a result of this ban, the Russian flag will not appear in any of the Olympic ceremonies, and their national anthem will not be played, which is a big deal since we all found out this year how much people loooove national anthems *cough* takes a knee *cough*

Instead, any Russian athletes who manage to pass a series of thorough drug testing and still wish to compete can only do so under the neutral Olympic flag and be designated as "Olympic Athletes from Russia" (OAR). Considering the only other thing called O.A.R. is that band your dad likes who sings that song about being shattered, they're already in pretty lame company. This also means that Russia will officially go on the record books with zero medals to their name for an entire Olympic season. If Putin wasn't already mad that people are poking around into his communications with the White House, he's going to be really pissed when he can't show off any shiny metal discs to prove that Mother Russia is best most strongest country in whole world.
Other names banned from the Olympics for life include Vitaly Mutko – Deputy Prime Minister of Russia, former Minister of Magic Sport, and chairman of the organizing committee for the 2018 World Cup in Russia – and his former deputy Yuri Nagornykh. 25 Russian athletes were also banned for life after being outed as cheaters, and 11 of Russia's medals from 2014 were stripped away, taking them down the leaderboard from first place to fourth behind Norway, Canada, and the US. I hope our muscular, toned, and not chemically enhanced butts look great from down there. The IOC has also gone full "bitch better have my money," and ordered Russia's Olympic Committee to reimburse the $15 million it cost them to investigate the doping scandal, and help set up the new Independent Testing Authority.

In the most beautiful moment of irony, the Russians unveiled their brand new Olympics uniforms last week, which they will never get to use now that their athletes can only wear neutral colors if they compete independently. Honestly, the IOC is doing them a favor because some of their outfits were truly heinous. That pattern cannot possibly be flattering on anyone. That is the ugliest effing scarf I've ever seen. So not fetch.

Some officials believe that Putin might call for a full boycott of the games and prevent Russian athletes from even competing neutrally, as he has previously said it "would be a humiliation to compete without any national symbols." You seem to know a thing or two about humiliating, don't you, Vlad? LMK when you feel like releasing the pee tape we're all patiently waiting on. In the meantime, do what you want about the Olympics, but don't prevent your honest and sober athletes who have trained hard and have nothing to do with dope-gate let all of their grueling work go to waste. Besides, Pyeongchang happens to be in South Korea, which is a little too close to North Korea for my comfort so like, that would definitely be my main concern if I were you. Have fun grumbling about your steroid-fueled bobsled team – I'll be far away from the crazy man with the nuclear weapons, pouring Schnapps into my hot cocoa and hoping someone eats shit during a triple axel because I'm just bitter that I don't have an athletic bone in my body.

Heads up, you need to keep up with the news. It's not cute anymore. That's why we've created a 5x weekly newsletter called The 'Sup that will explain all the news of the week in a hilarious af way. Because if we weren't laughing, we'd be crying. Sign up for The 'Sup now!
A Definitive Timeline Of Prince Harry And Meghan Markle's Relationship
Sad news for those of us who consider ourselves princesses in training: Prince Harry, aka the world's most eligible bachelor and an actual hot redhead, is no longer eligible. Monday morning, the royals announced that Harry is officially engaged to actress Meghan Markle, and that their insane fancy wedding spectacular will take place sometime in the spring.
Pour one out for all the girls who signed up for study abroad in England this year in hopes of rom-com-ing their way into princesshood. Now I guess you'll have to settle for a Duke or something. Lame.
In honor of Meghan marrying a prince and doing the one thing every woman has been taught by the patriarchy Disney should be their ultimate goal in life, here is a timeline of how tf she did it. Take notes, ladies, this is How To Marry A Prince In 365 Days, translated into normal relationship terms for the peasants:
July 2016 – Harry and Meghan meet through a mutual friend. Considering that's all the info the royals have given on their meeting (rude), I'm going to make shit up speculate wildly that she and the prince had a meet-cute while he was moonlighting as a commoner in order to get fucked up enjoy a low-key night with the peasants. Meghan came to Harry's rescue when he almost blew his cover by not knowing what a body shot was (he thought it was a type of jewel). After the two shared a beer bong (or seven), he revealed his true identity to her, and it was love at first drunken makeout.
Normal relationship translation – You go to a friend's bday party and she out of nowhere introduces you to this random ginger she's known since college. You immediately table text her that you're pissed she would hide such a hot ginger from you, and make it your mission to slide into his DMs by the end of the night.

November 2016 – The Royal Kensington Palace releases a public statement in which Markle is referred to as Harry's girlfriend. The statement is basically a clapback at what they called a "wave of abuse and harassment" that Markle had faced since rumors started flying that she was dating the Prince. The statement said "Prince Harry is worried about Ms. Markle's safety and is deeply disappointed he has not been able to protect her," and that "It is not right that a few months into a relationship with him that Ms. Markle should be subjected to such a storm."
Normal relationship translation – Him telling his ex to back the fuck off after you wake up one morning and find she's followed you on all social media and started passive-aggressively liking all of your pics.
Dec. 2016 – Meghan and Harry are photographed in public shopping for a Christmas tree at the Pines and Needles store in London, which is like, basically an engagement in and of itself. I mean, the prince doesn't just shop for Christmas trees with anybody. (Also—don't you have people to do that shit for you? I know Harry's not the heir to the throne, but damn…)
Normal relationship translation – The two of you appear in your first tagged photo together. Your bestie comments a side-eye emoji, he comments "lol".

Still Dec. 2016 –  The two were spotted seeing the play The Curious Incident Of The Dog In The Night Time on London's West End, which is just like, another one of the benefits of dating a Prince. He takes you to see hit plays on your second date, and not just like, treats you to a Groupon for a dinner that you end up having to chip in for, because he didn't read the fine print and it actually doesn't cover drinks.
Normal relationship translation – See above.
Also In Dec. 2016 – Harry makes a v casual 1,700 mile detour from his tour of the Caribbean to chill with Markle in Toronto.
Normal relationship translation – This is kind of like when a fuckboy stops by to hook up before he heads over to his job a Taco Bell, except it's not like that at all and I have to stop dating guys who work at Taco Bell.

May 2017 – Fast forward like, many months and Meghan and Harry are finally ready to make it official-official, which in royalty terms means "attending their first public event together." The two attended Pippa Middleton's wedding together. As far as relationship terms go, attending a wedding is a BFD, and considering this wedding was like, the literal future queen's sister and not just like, his friend from high school, it's safe to say things were getting pretty serious.
Normal relationship translation – You go with him to his high school friend's wedding and the two of you pose for your first official Insta together. You caption it "He puts up with me," or something along those lines so people know you two are together and having fun.
September 6, 2017 – Meghan calls Harry her boyfriend numerous times in an article in Vanity Fair, and says they're "two people who are very happy and in love."
Normal relationship translation – You post a sappy status for his birthday saying how he makes you happy and shit. All your friends like it but shade you behind your back.

September 23, 2017 – The pair made their first "public appearance," which is apparently different than "attending their first public event" (royals are so extra), at the opening of the international Invictus Games in Toronto.
Normal relationship translation – The Invictus games are kind of like, Harry's thing, so in normal relationship terms this is basically like him inviting you to participate in his fantasy league. Once that happens, you know a ring is on the way.
November 27, 2017 – In a statement entitled "His Royal Highness Prince Henry Of Wales And Ms. Meghan Markle Are Engaged To Be Married," the couple announced their engagement. The statement said the wedding will take place in Spring of 2018, and that the couple will live in Nottingham Cottage at Kensington Palace.
Normal relationship translation – You post a staged photo of him proposing and a close-up pic of your ring to Insta with #isaidyes! Then you quietly go ask your parents if its okay if the two of you move into their basement to save money for the wedding, which you say will take place in spring but probably won't happen until next winter because you're like, poor busy and shit.