5 Black Women And Femmes You Should Be Following
There can be no discussion of the year 2020 without the mention of the name George Floyd, the 46-year-old black man who was brutally murdered at the hands of Derek Chauvin and three other police officers in Minneapolis, Minnesota this past May. And while George Floyd did not ask to be martyred, his brutal and untimely death awakened the world, and was undoubtedly the inciting incident for what many are calling the civil rights movement of 2020. Although it's tough to say definitively if the uprisings we've seen this year can be compared to the civil rights movement of the 1960s (as that movement tenaciously lasted for more than 10 years), it is fair to say that the Black Lives Matter movement is certainly moving in that direction. And if, in fact, we are headed down that historic route, it would absolutely be because of the bold, radical, unapologetic voices guiding us, leading us down the path to revolution. 
It is no secret that black women and femmes have played a central role in the current Black Lives Matter movement—after all, it was a 17-year-old Black woman, Darnella Frazier, who bravely filmed George Floyd's death, providing the world with the concrete video footage that made the misconduct surrounding his murder indisputable. But Black women and femmes have always had a unique perspective into structural injustice, probably because they have always been at the receiving end of most of it. Black women's rights and interests routinely take a back seat to those of white women and cis black men. As such, you may have heard (whether directly from the source, Malcolm X, or indirectly from a pretty good source, Beyoncé) that "the most disrespected person in America is the black woman." And perhaps it is because of this regular disrespect that Black women and femmes have sought to reclaim agency and use their voices to speak.
Over the past few months, Black women and femmes from all industries have been using their social media platforms to mobilize and educate the masses, creating a revolution for the digital age. They are leading the anti-racism conversation by saying what many people don't have the courage to say; pushing the boundary and not accepting performative or shallow attempts at change; ensuring that the revolution will be televised (via Instagram), and that it will be inclusive and intersectional. This is by no means an exhaustive list, but here are some of the Black women and femmes that I follow who regularly challenge me to learn and do better—I highly recommend you consider following them as well. 
If you are like me, you first encountered Sonya Renee Taylor back in June after a video of hers went viral. The video was in response to another viral video on Tik Tok, which featured a well-intentioned yet slightly misguided teen attempting to have "the anti-racism talk" with her family. While most of the internet was applauding Haley for having any semblance of a talk with her family at all, Sonya Renee Taylor's response video challenged us all to think more critically about what exactly it was that Haley and her family were debating: "Haley was arguing with her parents about whether or not Black people were worthy of life. The fact that that is a conversation is the problem." Taylor was able to shift the conversation from the localized issue of Black lives simply mattering (a conversation that really shouldn't be a conversation at all) to the more comprehensive, structural issue: "the delusions of white supremacy." And that, in a nutshell, is Sonya Renee Taylor's enthrall—she has the wonderfully unique ability to shed light on matters that challenge and defy the obvious perspective. In addition to her keen insights concerning racism, blackness, and white supremacy, she also commits to spreading discourse surrounding gender, fatphobia, and radical self love. So if you are looking to learn, be challenged, and pick up some lessons on how to love yourself radically and without apology, you must dive into the work of Sonya Renee Taylor and follow her on Instagram. 
Noname, Twitter (@noname)
if we believe black lives matter, we must also believe capitalism needs to be destroyed. as long as that system is in place and maintained by powerful elites, black people will die forever.

globally.

— 🌱 (@noname) July 26, 2020
Admittedly, it sort of feels weird telling you to follow Noname, because her whole thing is that we should divest from structural systems, celebrity culture being one of them. With that being said… you should follow Noname. Noname has been making music and uplifting POC interests and voices for years now, but she gained mainstream traction this past year. She's been a dominant voice in the digital Black liberation conversation, regularly challenging her audience to read, learn, and think for themselves. What's most compelling about Noname's Twitter presence is she uses it as a means to not only talk the talk, but also walk the walk. You can find her calling out imperialism, the industrial prison complex, and the patriarchy; but, you can also find her calling herself out, owning past mistakes and gaps of knowledge she had before she learned better. As she poignantly points out, "growth is an embarrassing yet necessary part of the process." 
Perhaps Noname's biggest digital moment occurred this past June, when rapper J. Cole thought it would be constructive to derail from the movement and drop a tremendously odd single, accusing Noname of using a "queen tone" and thinking " better than" him and other rappers in her efforts to speak up against structural oppression on Twitter. Noname's eloquent retort came in the form of a 1 minute and 10 second song, the thesis essentially being: "he really 'bout to write about me when the world is in smokes?" With concision and flair, Noname defended herself while effortlessly redirecting the conversation back to the serious issues at hand. Noname uses her Twitter presence in a similar way, calling out problematic mainstream pop culture while consistently shedding light on critical societal issues. So if you want to be a part of her "new vanguard," follow Noname on Twitter and consider joining her book club.
I wish I could say that I've had the pleasure of following and engaging with Ericka Hart's content long before this year, but alas, I, too, fell victim to bandwagon culture, and only discovered this dope account this past May. A self-proclaimed "racial/social/gender justice disruptor," "sex educator," and "breast cancer survivor," Ericka Hart uses their social media platform to cover tons of ground on the journey to liberation and is, by far, one of the most engaging accounts I follow. Ericka Hart's social media presence is unique in that their dialogue concerning social justice is dynamic—not only do they foster conversations that discuss plain truths about race and Blackness, but they also add unique depth to the discussion by examining matters of colorism and ableism. However, what specifically drew me to Ericka Hart's account was their advocacy for the protection and uplifting of Black lives that exist beyond the scope of cis Black men. They were a dominant voice in May insisting that we not only demand justice for George Floyd and Ahmaud Arbery, but for Breonna Taylor, a Black woman, Tony McDade, a Black trans man, and countless other Black women and trans folks that have been murdered at the hands of injustice. I, myself, am constantly challenged by Ericka Hart, as they constantly provide the reminder that the revolution cannot be complete or effective if it does not seek to liberate all Black lives. Ericka Hart's Instagram presence is also a healthy one to follow because they also use it as a platform to celebrate Black joy and Black love—regularly posting content with their partner, Ebony. It's a radical reminder that the Black story is not one of plight but one of joy and abundance. So do yourself a favor and follow Ericka Hart.
One of the most powerful adages that has come out of the last couple of months is "the revolution has many lanes." And I think it's safe to say that the lane of the revolution that's "activism through humor" has been monopolized by writer and comedian, Ziwe Fumudoh. Hosting a weekly show on Instagram Live, Ziwe attracts crowds in the thousands as they eagerly watch as she talks with notable people—predominantly white people—about race in America and skillfully baits them into an incorrect, often cringeworthy answer. What's most fascinating about Ziwe's show is that her practice of "baiting" really isn't baiting at all—she just asks questions and simply waits for answers. Without fail, and despite days of preparation and sometimes even tangible notecards, guests will always say the wrong thing—revealing that even the most well-prepared, well-intentioned white people have some kind of implicit bias that they need to reckon with. Previous guests have included infamous white women like Caroline Calloway, Alison Roman, and Alyssa Milano, but Ziwe has also interviewed people of other races, like Jeremy O. Harris, forcing him to discuss his use of Black women's bodies on stage in his seminal work, Slave Play. At the end of every interview, Ziwe asks her guest what the audience has been wondering the whole time: why the hell did you agree to come on this show? And the guest's answer is almost always the same: part of doing the work is being made to feel uncomfortable and humbling yourself in order to learn. And that's the Ziwe influence—she's created a public platform for those willing to be challenged and learn, while allowing her audience to heal through community and catharsis as they watch the process take place. If you're not familiar with Ziwe, please join us in the year 2020 and give her a follow!
If there is any account that I am 90% certain you've encountered over the past few months, it's Rachel Cargle's—and it should be Rachel Cargle's, as she uses her platform predominantly as a means for education and activism. Upon scrolling through her IG feed, one of the first things of note is that her academic and mobilization efforts far precede this year's events. Cargle has been guiding the conversation on race and womanhood in support of the revolution for years, even though many of us have only come around recently to receive her words. She regularly promotes the work of "unlearning" through learning, and curates monthly reading lists and lectures via her online platform The Great Unlearn (a patreon you should subscribe to!). 
But what sets Rachel Cargle apart from other activists is that a central part of her work is providing tools and resources for her audience to ensure that learning doesn't stop at required reading, but is further translated into action. For example, when much of the world was posting open letters to their schools, universities, and workplaces to expose them for unjust practices and racist ideals, Rachel Cargle took to her Instagram account to take it one step further: providing her audience with a template for how they, too, can hold the institutions in their lives accountable for structural injustice. In addition to these accountability templates, she also curated a 30-day Do the Work challenge and posted tangible ways to decolonize your bookshelf, continuing the idea that activism must be combined with action in order to really effect change and mobilize a revolution. So if you're looking to become a student in the masterclass on effective activism, follow Rachel Cargle on Instagram. 
A prevailing question on the minds and lips of many this past year has been: "How long will this movement last?" "Is this movement just a moment?" But it's been three months since the murder of George Floyd, and the movement is still prospering. While the momentum has, naturally, oscillated, its heartbeat is still strong. Why? Because we have leaders: Black women and femmes, the new generation of activists—our new vanguard—who have committed themselves to the endurance of this movement. While it may be easy at times to be defeatist and feel overcome and overwhelmed by how far we have to go, optimism lies in the comfort that we are being led in this revolution by some of the brightest, most talented minds out there. And we can access all of them through the proximity of our smartphones. We simply have no choice but to stan these women and femmes (and send them some coin to pay them for their labor).   
Images: Angelo Moleele / Unsplash; sonyareneetaylor, ihartericka, ziwef, Rachel.cargle / Instagram; Noname / Twitter
9 Quarantine Trends You've Already Forgotten About
If you didn't already think time was a social construct, the last six months have probably changed your mind. The movie you said you watched last weekend? That was two months ago. And the tweet you thought you saw last week? It was posted today. Since we're all online literally all day and have nothing better to do than run a new meme into the ground hours after it's created, new trends come and go faster than ever before. While the banana bread and sourdough baking phase is probably seared so permanently into your memory that you'll be telling your grandkids about it when they ask about 2020, there are probably a few trends and moments that have already been erased. 
The Carrot Challenge
Approximately two days into quarantine, everyone was apparently already so bored that they resorted to an Instagram challenge where they tagged their friends to draw a carrot on their story. It is truly remarkable to look back at this moment in time and realize how naïve we were that we could have possibly thought that was the worst it was going to get.
Whipped Coffee
This feels like something from an entirely different time, back when there was still hope (aka mid March). Thanks to one of the first TikTok trends to pop up in quarantine, people everywhere were using the 20 minutes that they'd usually spend commuting to the office to whisk coffee into a froth. Given that I haven't heard anything about this in a few months, it seems like people have now realized that time is better spent sleeping in.
"Until Tomorrow"
this quarantine is really testing the limits of what photos make the cut for a throwback post on instagram

— Betches (@betchesluvthis) May 8, 2020
Another long-forgotten trend is the "Until Tomorrow" era, a time when you couldn't open Instagram without seeing a feed full of embarrassing photos, bad selfies, and baby pictures (that would be taken down the next day to avoid total humiliation). Personally I think taking your photo down is a weak move, since true Instagram baddies have had embarrassing photos up since 2010 and never took them down no matter how bad (and over-filtered) they were.
"First Photo" Challenge
As I'm sure all the other single people quarantining alone would agree, this challenge felt like a personal attack. Seriously, couples posting their first pics together? Like, did I ask for every other Insta story to remind me that I'll be riding out a pandemic alone and getting dressed up for FaceTime dates for the foreseeable future? 
Instagram Live
Remember that week (or was it a month? Who knows) where you got a notification every five minutes that someone was going live on Instagram? Including the girls from high school "running their own businesses" showing you how to use their essential oils? My thoughts and prayers go out to everyone who accidentally joined someone's live where there were only two other people watching. Leaving one of those is almost as uncomfortable as the split second of eye-contact you make with your boss every time you exit a Zoom meeting.
Push-Up Challenge
"See 10, do 10?" Yeah, I'm good thanks. I haven't done a push-up since I was forced to for the fitness test in elementary school, and I won't be picking those back up because someone tagged me in an Instagram story.
Tiger King
The memory of Tiger King feels like a fever dream. Like, we were really so desperate for entertainment at that point that we just ate that sh*t up and said "NEXT, PLEASE." It's kind of incredible that we got desensitized to the absurdity of every single event that happened in that series so quickly. But given how f*cked up everything has become since then, it was good preparation for coping with the rest of the year.
Zoom Happy Hours
if you're still scheduling 14 zoom happy hours every weekend you can chill, we all just want to sleep

— Betches (@betchesluvthis) April 24, 2020
Realizing that having a Zoom happy hour every night of the week does not make up for real-life interaction was a breakthrough that took longer than it should have. Playing drinking games at home is fun when you have somewhere to go afterward, not when you'll just be sitting in your childhood bedroom, totally wasted, after you shut your laptop.
The "One New Thing A Day" Phase
I've been thinking a lot about the people who started quarantine by saying "I'll be making one new cocktail a day!" or "Every day I'm going to make one new piece of art!" Where'd they go? Last I heard from them it was day 14 I think. Are they okay?
Instagram challenges and TikTok trends will come and go, but you know what will never go out of style? Wearing a f*cking mask.
Images: Mollie Sivaram / Unsplash; bigkidproblems / Instagram; betchesluvthis / Twitter 
Hannah Brown Said The N-Word On Instagram Live And Barely Apologized
Considering we're in-between real seasons of The Bachelor and Bachelorette, I thought we'd get a break from the eye-roll-worthy news and other bullsh*t that tends to follow the franchise's contestants. But over the weekend, Hannah Brown faced backlash because she said the n-word during an Instagram live. Smfh. Just when we were all finally rooting for her.
Hannah dropped the slur during her IG live on Saturday when she was trying to sing the lyrics to DaBaby's "Rockstar." Shortly after, she noticed people calling her out for it in the comments and gave a weak-ass apology, saying, "I did? I'm so sorry…I was singing the—I'm so sorry" and at one point even placed the blame on her brother Patrick. She tried to continue her live as normal, but people continued interrogating her in the comments. Hannah said, "I really don't think I said that word…I don't think I said that word, but now I'm like, oh god. I'd never use that word. I've never called anybody that. We don't say that word….So, you know what, I'm going to stay here, and y'all can think I said whatever I did or think I'm something I'm not, but I'm not that."
View this post on Instagram
I don't know about you, but anytime I say a word without even realizing it, or have to actively try to remember if I said something, it's because it's a word I'm so comfortable using that I don't even need to give it a second thought. And let's not forget the fact that Hannah and her friend were smiling and awkwardly giggling during her entire apology and she immediately brushed the whole thing off, with her main justification being that she was singing a song. I don't know who (besides Hannah Brown) needs to hear this, but just because the n-word is used in a song does not make it ok for you to sing or say it if you're not black.
After getting asked by Bachelor Nation fans to respond, former Bachelorette Rachel Lindsay went on Instagram Live yesterday to address the situation. She made it clear that she didn't want to drag Hannah (which she didn't), but felt like even though she confronted Hannah directly, she wanted to use her platform to encourage everyone to be better, do better, and hold others accountable for the hurt that they've caused. Rachel talked about the history of the n-word and called out the fact that people try to justify the use of it because it's "part of a song." (As a black person who's only ever been addressed with the n-word in a negative way, I can't even begin to describe how much hearing non-black people sing or say it makes my skin crawl.)
View this post on Instagram
Rachel then went on to compare the use of the n-word to the use of the word b*tch. (Before you fire off in the comments—she was in no way saying the severity of the use of the two are equal.) She said, "the word b*tch used to be a word that nobody could use. It was so vile to use that against a woman. Then women started to take power back over the word and they call each other 'hey b*tch,' 'what's up b*tch?' they say it all the time. If a man went would calling a woman a b*tch, we would be all up in arms because it's not ok for him to do that. You see women doing that because they're taking power back in the word. That is what the argument is for rappers that use in a song."
She continued, "Non-black people should not feel ok about saying that word. It's wrong, you wouldn't say it on TV, you wouldn't say it on the radio, you wouldn't say it in front of your black friend."
A few other celebrities and members of Bachelor Nation took to Instagram to their thoughts, disappointment, and/or anger about the matter. Hannah has since posted an apology on her Instagram story, saying, "I owe you all a major apology. There is no excuse and I will not justify what I said. I have read your messages and seen the hurt I have caused. I own it all. I am terribly sorry and know that whether in public or private, this language is unacceptable. I promise to do better." Did this apology come from a place of sincerity or was it an attempt to save face? Considering it took over half a day for her to really apologize, we'll never know for sure. But I'm going to take it at face value.

Hopefully the general public and celebrities alike learn from this experience. Because as stated above, whether you're in public or in private, the use of this language by a non-black person is unacceptable. Just because you have a black friend who "doesn't care if you say it" doesn't mean all black people are automatically ok with it. Just because you aren't personally offended by the use of the n-word doesn't mean others won't be. And one more time for the people in the back: just because it's written in a song does not mean you have a free pass. If you did, it wouldn't be censored on the radio. Saying "it shouldn't be in the song if they didn't want me to sing it" is not a legitimate justification.
Image: ABC; bachelorteaspill, hannahbrown / Instagram
7 Instagram Live Workouts That Are Almost As Good As The Real Thing
There are two things that everyone has become obsessed with in quarantine: baking banana bread and at-home workouts. Let's face it. We have no control over what's going on in the world, so we're turning our focus to the things we can control, like canceling our gym memberships and tuning into Instagram Live workouts instead (whether or not we actually do the workouts is another story, but we'll still watch).
With the overwhelming amount of Instagram Live workouts that are available to us every single day, it can be hard to know which ones are actually worth it. Don't worry, that's what I'm here for. Below are the best Instagram Live workouts, so you don't have to risk accidentally tuning into a live that sucks, being the only person there, and having to frantically exit out before you get called out.
Hot Pilates
View this post on Instagram
The popular LA pilates studio full of A-list celebrities, models, and your favorite influencers tops this list. Offering classes every day, I promise you your abs, arms and butt will definitely feel the burn.
@HotPilates instructors go live for a 30-40 minute body-based workout. With the hottest music, amazing energy, and moves that will make you sweat in seconds, it almost feels like you're in the luxury studios, working out next to the hottest people in Hollywood. Instead, you're working out next to your dog in your living room, but it is what it is. 
Classes are offered every day of the week, usually beginning around 10am ET and through to the evening. The times, types of classes, and instructor information is posted daily on the Hot Pilates Instagram account. 
If you really want to feel like you're in a Hot Pilates class, crank up your heat to 85 degrees, dim your lights and light your sexiest candle. It might jack up your utility bill, though. 
Barry's At Home
Known as the best workout in the world, Barry's Bootcamp now offers Barry's at Home on IG live. 
Barry's At Home typically offers two workouts per day, at 12pm or 3pm ET, every day of the week. Depending on the class time you choose, it will most likely be a total body or band workout. Both can be done without any equipment, but if you want the exact bands they use in the workouts, you can buy them through the Barry's website.
Classes are around 25 minutes long, followed by a cool down, and are taught by Barry's instructors across the country. To no surprise, their energy is just as high and the music is just as good in their living room as it is in the Red Room. 
If you really want to feel like you're in the Red Room, buy red LED lights and turn them on during the workout. Is it just me, or does working out in red lighting make you so much more attractive?
The only con to this workout is that we can't go to the fuel bar and pick up our skinny b*tch smoothie. Really can't wait for that day.
Torch'd
Torch'd creator @isaacboots hosts Instagram live workouts everyday at 11am ET. Torch'd is a workout full of targeted repetition and body resistance. Celebrities like Kelly Ripa and Vanessa Hudgens swear by it, so that's when you know it's worth it. For this hour-long workout, no equipment is needed, but Isaac will usually wear ankle and wrist weights for that ~extra~ push.
If you love the workout, Isaac asks his followers to consider paying it forward and donate to the No Kid Hungry campaign. Together, over $140,000 has been raised so far. You can donate here.
@Karaliotta x Women's Health Magazine
View this post on Instagram
Ever heard of paper circuits? Me either, until I found Kara Liotta workouts on the @womenshealthmag Instagram. Every Monday and Friday at 12pm ET, the CO-Founder of KK Sweat and celebrity trainer (NBD) Kara Liotta hosts a 25-25 minute workout on Women's Health IG live, and all you need is an 8.5×11 piece of paper and a wall. The workouts are usually total body or booty inspired, and don't require a lot of space.
#COREntine
Every day at 9am ET, Co-Founder of Cyc Fitness and Barry's Chief Instructor Keoni Hudoba hosts #COREntine on his IG live. All you need is your body, so no excuses! You can expect a 20-30 minute core intensive workout. Keoni always ends the IG Live with an inspirational message which really helps you get out of a quarantine funk. 
Keoni is raising money from #COREntine and is directly distributing it to small businesses, organizations, and charities that need help due to COVID-19. You can send the donation to @keoni-hudoba on Venmo. His motto during this time is "socially distant, but emotionally connected".
Tyler Cameron x Phil Fit
I mean… duh. America's sweetheart, Tyler Cameron, has Instagram live workouts with his friends and trainer Phil Fit almost every day. Sometimes they're outside with palm trees swaying in the background (jealous), and sometimes they're in his living room working out with his dining room chairs. There isn't a set schedule throughout the week, but Tyler always goes live for the workout at 11am ET. 
Expect to see Phil Fit break out into a TikTok song or say "Turn Up", which I really appreciate. I miss turning up.
Most of the Instagram Live workouts are around 30 minutes long and you may need a chair or wall, but that's it. The cardio usually consists of jogging around Tyler's living room (okay, brag that you have a living room), and when they are tired they actually take a second to breathe. #Relatable
Obé Fitness
Although it's not IG Live, I just needed to mention Obé Fitness. It's an online workout experience with instructors who really know what they're doing. Some classes you can expect to see are sculpt, barre, dance, cardio, and yoga. Classes are around 28 minutes long, and you can either tune into a live class which are available every day, or pre-recorded sessions. Depending on the day, you'll be able to join live classes starting at 7am throughout 2:30pm ET on weekdays, and 9am to 4:30pm on the weekends. Obe Fitness even has wine bottle workouts. They're currently offering a 7-day free trial, so trust me on this one—you'll be obsessed. 
Images: Jonathan Borba / Unsplash; hotpilates, barrys, isaacboots, womenshealthmag, keonihudoba, tylerjcameron3, obe_fitness)
This Viral Video of a Senator Making a Tuna Melt Has Us Screaming
I never thought I would say this, but a new video has been released during the coronavirus quarantine that made me cringe even harder than Gal Gadot's embarrassingly tone deaf "Imagine" sing-a-long. What on Earth could be more devastating than a bunch of rich celebs trying to heal everyone by singing off-tune in their mansions, you may ask? A senator making the most horrendous tuna melt sandwich I have ever seen on Instagram Live. That's what, b*tch.
Okay. So. First, mentally prepare yourselves to be repulsed.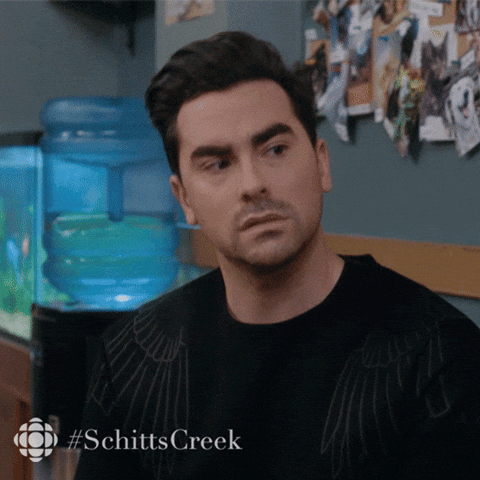 Great, now let's dive into this nasty tuna melt disaster. Democratic senator Mark Warner of Virginia decided it was time for him to give back to the community by sharing a recipe from his past that he apparently still eats all the time. Great. How very wholesome. However, the "recipe" is for a tuna melt, which is honestly fine by me. I don't mind a good tuna melt if it's done right. This was not done right, fam.
First, let's peep the caption:
My daughters won't eat them anymore, and my staff tried to stop me from sharing this quarantine delicacy with the world. Fortunately for you, they were OVERRULED. So here it is, my soon-to-be-world-famous Tuna Melt.
A lot to unpack here. His daughters and staff had tried protest this abomination, but to no avail. As they say, if everyone who loves you tells you you're making a bad decision, go ahead and go for it! Has been working for me re: my dating life for years! Also, absolutely obsessed with him calling this his "soon-to-be-world-famous Tuna Melt." Gorgeous. No notes.
Now on to the actual recipe. Senator Warner's first mistake is that he does not mix the tuna and the mayonnaise. Instead, he takes each slice of bread and just absolutely goes to town, squirting a mountain of mayo on each slice. It is…upsetting. White people: when will we answer to our sin of worshipping mayonnaise? Not soon enough.
Ok @MarkWarner we need to talk. That's too much mayo dude. Where is Lisa? I love your effort…but…. https://t.co/Fnuvg5bHhQ

— Claire McCaskill (@clairecmc) April 21, 2020
Next, the senator opens his can of tuna, which he notes is his preferred brand of Chicken of the Sea (he and Jessica Simpson both). Then he does.not.drain.the.tuna. Nope. He just scoops it right onto the bread. I…
Next up is cheese. This is fine. He chooses some mediocre cheddar, declaring proudly that he's a "two slice man." Whatever.
THEN. THENNNNNNN. This grown-ass man….puts his "soon-to-be-world-famous" sandwich IN THE MICROWAVE. Sir.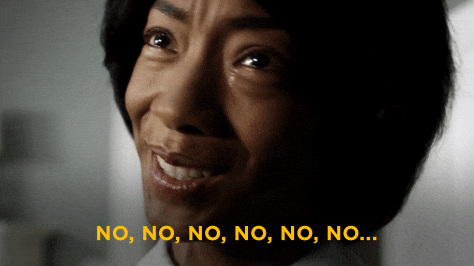 This man is claiming his sandwich should be world-renowned, and he is cooking it in the god damn microwave. Not even toasting his bread. He is microwaving tuna fish!!!! That is a war crime.
And this, my friends, is why going live on Instagram should be illegal.
Want more news like this? Sign up for Sup's daily newsletter to laugh (instead of cry) about the news.
Images: Twitter(1) Instagram(1) Giphy(2)
The Best Moments From The Betches Instathon
In case you missed it, there's a lot of scary sh*t going on in the world right now, and to help the fight against coronavirus, Betches started the Good Influence Fund for Corona Relief. In the past week, we've raised over $40,000 for four amazing organizations, and on Tuesday night, we hosted the first-ever Instathon to support the Good Influence Fund.
Our three-hour event featured live games and interviews from some of our favorite celebs and reality stars, pre-recorded videos from even more special guests, and only a few technical difficulties. If you missed the Instathon, we'll be uploading all the best segments on YouTube soon, but here are the best moments that we need to talk about.
Colton's Coronavirus Story
When Colton Underwood announced that he had COVID-19 a few weeks ago, it was pretty shocking. At that point, there were only a handful of really high-profile people with the virus, and Colton is the epitome of someone young and healthy. Thankfully, Colton has fully recovered now, and he joined the Instathon to share his experience, and urge others to stay safe.
Colton also shared that he has antibodies for fighting the virus now, so he's looking into the possibility of donating blood and plasma for research purposes. Regardless of what you thought about Colton on The Bachelor, this is awesome.
So Much Bravo
I love Bravo, you love Bravo, so we're bringing you all the Bravo content you could want. Luann de Lesseps joined us to talk about the new season of RHONY, and told us that Sonja Morgan would definitely be her ideal quarantine buddy. If anyone from Bravo is reading this, please make that happen as a spin-off.
Countess Luann also helped us announce our brand new podcast Mention It All, dedicated to breaking down all things Bravo. Hosted by myself and Bari Rosenfeld, the first episode is dropping next Friday, April 17th, and the Countess herself will be our very first guest. It's going to be a party.
Later in the show, Kristen Doute joined us, and we quizzed her on who said some of the most iconic Vanderpump Rules quotes. She pretended not to know who new cast member Charli is, and I'm living for that shade. Scheana also popped up in the chat to show some love for Kristen, so it's safe to say they're on good terms right now.
We also had one more Bravolebrity guest…
We Love DJs Now
DJ JAMES KENNEDY. The White Kanye closed out the show with an epic See You Next Tuesday DJ set, complete with his new song with Lala Kent. Brb, adding it to my quarantine playlist. Earlier in the night, DJ and model Charly Jordan also joined for a quick set, and it was f*cking amazing. Also, she apparently has a million fans from Italy, so that's cool. Honestly, I've been skeptical about Instagram DJ sets in the past, but I think I love them now? James and Charly's sets were exactly what I needed, and everyone in the comments seemed to agree.
A Whole Situation
The Situation and his wife Lauren Sorrentino joined us to play a quarantine edition of The Newlywed Game, and they brought their own notepads for their answers. I love when the talent comes prepared. Mike and Lauren were mostly on the same page with their answers, and they're actually such a cute couple. They told the story of how they met in a college math class, which was fun because I really never thought I would hear The Situation say the word "integers." My jaw also dropped on the floor when he casually mentioned prison. Do I need to start watching Jersey Shore again? Perhaps.
Joey Sasso Talking 'Tiger King'
Netflix has pretty much been knocking it out of the park so far in 2020, and the Instathon brought us a much-needed crossover moment. The Circle winner Joey Sasso shared his thoughts on Tiger King, and in that moment, I felt truly alive. Basically, he's 100% sure that Carole Baskin killed her husband, which like, same. He also low-key thinks Joe Exotic shouldn't be in jail, which like, I'm not so sure about. Whatever, I could listen to Joey talk about Tiger King and skincare for hours.
Speaking of Netflix killing it in 2020, we couldn't forget about Love Is Blind, so we got Amber and Barnett to play The Newlywed Game too. They are so cute, I can't.
Lindsay F*cking Lohan
The Instathon wouldn't have been complete without a surprise guest, and I kind of still can't believe it. Lindsay Lohan, who's quarantining with her friend in Dubai, answered some of our burning questions, and talked about her new song, "Back To Me." She looks great, seems happy, and says that she has more music and acting projects on the horizon, so it's going to be a big year for LiLo. Take Lindsay's word for it: when it comes to raising money, "the limit does not exist."
Missed the Instathon? It's all good. Subscribe to our YouTube for more videos from the show, and it's not too late to donate. To get all the information on the Good Influence Fund and make a contribution, go to betches.co/donate.
Images: Betches / YouTube; betches / Instagram
Instagram Live Quarantine Content That Doesn't Suck
Over the past couple of weeks, many of us have found ourselves with a lot of extra time on our hands. Everyone has adjusted to their new socially distant life in a different way, be it daily at-home workouts and solo walks outside, or watching the entirety of Tiger King in less than 12 hours. It's called coping, look it up. But even if you're going crazy at home, you know who's also going crazy at home? Celebrities. They're stuck inside too, and even though their houses might be a little (or a lot) nicer than ours, they're bored too.
Since we all kissed the outside world goodbye, celebrities have been cranking out the quarantine content on social media, to varying degrees of success. We've seen an explosion of celebs trying to make TikTok happen, and many of them should just give up. We've also seen basically every famous person discover Instagram Live for the first time, and it's honestly a little overwhelming. But not all IG Live content is created equal, and for every Bachelor alum pretending to have a personality, there's actually some really great, unique stuff happening. If you need a break from Netflix, here's what you should be looking out for on Instagram Live.
#TogetherAtHome
One of the first big IG Live trends during this time Global Citizen's #TogetherAtHome concert series. Each day, top musicians have done live concerts from their homes, and it's been so fun to see these people perform in such a chill atmosphere. Chris Martin of Coldplay kicked off the series, and since then, we've seen sets from dozens of artists, including John Legend, Keith Urban, and Shawn Mendes and Camila Cabello (whose relationship contract apparently said they have to quarantine together). There are like, half a dozen concerts happening every day, so you can check Global Citizen's Instagram for full schedules, plus videos of the ones you missed.
Bright Minded
Miley Cyrus' whole brand is basically built on positive vibes at this point in her career, so it makes sense that she's going above and beyond to keep us in good spirits. Last week, she introduced her Bright Minded Talk Show, which is live every day at 2:30 EST. She's been pulling in A-list guests every day—so far she's had Demi Lovato, Ellen DeGeneres, and Amy Schumer, just to name a few. Thankfully, she's also uploading the full show on IGTV every day, so those of us who can't take an hour out of our work days to watch can still keep up.
Aoki Bootcamp
If scrolling through hundreds of workout class choices is overwhelming to you, why not just do whatever Steve Aoki tells you to do? Every day at 5pm EST, Steve Aoki is going live with a set of brand new music, along with a designated set of workout moves to follow along with. The only downside is that if yesterday's agenda is any indication, you may need some equipment. I'm no fitness expert, but this certainly sounds hard enough for me:

I haven't necessarily been in an EDM mood in the last couple weeks, but if you're missing your club fix and want to get a little toned too, this might be the IG Live scene for you.
Maria Shriver's Home Together
If you want some hardcore motivation and Miley Cyrus isn't doing it for you, I recommend trying out Maria Shriver's daily Home Together interview series. The subtitle of the series is "The Helpers, The Healers, and The Cultivators of Hope," so you can rest assured you'll be inspired. Her guests for the rest of the week are Hoda Kotb, Rep. Joe Kennedy III, and Bethenny Frankel, who is literally doing more to solve this crisis than our President. I'm usually not into motivational sh*t, but I might actually have to tune in for that. Home Together airs daily at 5pm EST.
Friday Night Shakedown
Do you miss going out? Tbh, I'm loving this extra sleep I'm getting, but if you want to pretend you're getting turnt in public, you should make plans to ~virtually attend~ Big Freedia's Friday Night Shakedown at 9pm EST. If you're unfamiliar, Big Freedia is the queen of New Orleans bounce music, and her beats are magical. You probably recognize her from her collabs with artists like Beyoncé and Drake, and I have no doubt that her IG Live party will be one for the ages.
Hobby Time With Melissa Villaseñor
If you're down to laugh, and also down to try some new hobbies, check out SNL star Melissa Villaseñor's show Hobby Time. As you can see in the post above, she's scheduled a different hobby to explore every day at 2pm EST, and they range from normal things like "drawing" to Tuesday's "Owen Wilson meditation." Melissa's Owen Wilson impression is actually incredible, so I'm very sad I missed this. She's also bringing on special guests (including other SNL people), so this could make for a fun afternoon break.
There's so much new and creative content happening on Instagram Live right now, but these are some of my favorites. If you like watching Real Housewives struggle to understand questions from fans, that's fun too, but these shows are all really inventive ways to make the most of this time. It won't last forever, so we might as well enjoy it however we can!
Images: Erik Lucatero / Unsplash; glblctzn, mileycyrus, steveaoki, mariashriver, bigfreedia, melissavcomedy / Instagram