5 Reasons Why Everyone Should Try Therapy
Aside from simply existing, one of the most amazing things Pete Davidson has done is open the doors of public conversation when it comes to mental health. To everyone who's about to LMK that he is not the only celebrity doing this, I am aware, but I just love Pete and want to give him some credit, mmkay? Look, as progressive as we think we are in 2019, mental health is not generally a topic of conversation at Sunday brunch because it's complicated, intimidating and, let's be honest, so f*cking stigmatized. And that needs to change because we all have 99 problems, but asking for help when we need it shouldn't be one. One of the reasons I was initially hesitant to give therapy a go was because I felt embarrassed to admit that I needed some assistance dealing with a few things that I couldn't be bothered to face, and the idea of paying someone to listen to me whine about my very #blessed life didn't make a whole lot of sense to me—especially when my insurance company basically said "lol nah" when I asked if they'd cover it. Just fun American things!

But I quickly realized that therapy isn't about complaining to someone who responds with "How does that make you feel?" I started seeing a therapist because I felt like I was really angry and upset all the time and I had no idea why, but it was definitely becoming an issue. Just ask my parents, who truly hated me for three full months this past summer! There's always a root cause for an emotion to bubble up, but I was an emotionally immature child (seven months ago) and didn't know what that cause was. Maybe it was my roommate at the time deciding to break our lease a full 10 months early, or maybe it was my dream company ghosting me after three rounds of interviews, or maybe it was the guy I thought I was dating who was also dating a few other people, too! Who knows, though, right? So I went to therapy to deal with those specific problems, but also to learn how to properly deal with life in general so that I don't end up killing someone Game of Thrones-style for accidentally bumping into me on the street or something. Look, I'm no mental health professional, but literally everyone can benefit from therapy, and that's just a true fact. Here's why.
Therapy Offers A Fresh Perspective
As much as you want your friends' advice on whether or not you should get back together with your ex who cheated on you (no), they may not be the best people to ask because they obviously hate this guy. They've wiped your tears and plotted his death, so no matter how sorry he is, they are not on his side. A therapist, however, will listen to you (like really listen) so that when problems like these arise, she can give you honest and helpful advice on what to do. And, of course, that advice is perfectly tailored to who you are so that you can actually follow it.
For example, when I am dealing with something, I need to take action in order to make myself genuinely feel and be better; I can't just wait for time to heal all wounds like some people. But sometimes there really isn't anything I can do, so I just have to change my mental approach to the situation and that in and of itself is doing something. But I can't do that without a little bit of help from someone who isn't one of my friends because they are too close to me and the situation at hand. And that's why I f*cking love therapy! My therapist's only job is to advise me to do what's best for me, so if that's to keep hooking up with the guy who fully has a girlfriend, that's what she will tell me to do. Let me rephrase: she never tells me what to do, but she makes me talk it through so that I can land on a plan of action on my own. Sidenote: the answer is never to keep hooking up with the guy who has a girlfriend. Learned that one in therapy!
Therapy Can Help You See Your Best Version Of Yourself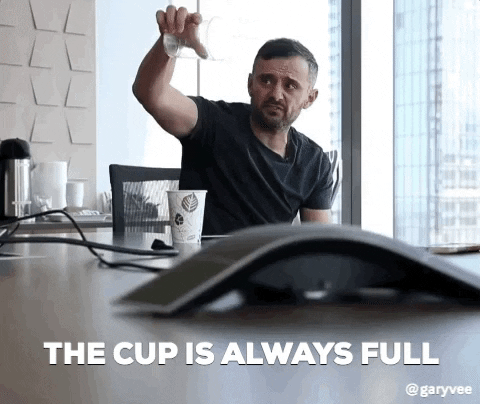 It goes without saying that our lives can be nearly perfect, but that little voice in our heads will tell us to put all of our energy into fixing that one teensy thing that isn't quite there yet, and is therefore a life-ruiner. Therapy can help you tell that little voice to shut the f*ck up and focus on what's good in life. Of course, everyone's methods are different, but if you go in with an open mind, you are more likely to see the light. That is about as cheesy as I can get without losing my lunch, but it's all true. The thing is, even in my darkest days, I never thought really negative things about myself, but there have been a few things I wish I could change (my blinding anger, horrendous taste in men, and ability to take literally everything in life for granted) but can't because they make me who I am. Therapists will help you learn to genuinely accept the personality traits you don't necessarily want to advertise to prospective dates so that you can be happy with who you are. The goal of therapy isn't to change yourself into someone you'd rather be, it's to get to know yourself and want to introduce that self to other cool people so that you can all sit around and soak up each other's awesomeness. 
Therapists Are Trained To See Things You Can't See
I don't mean habits like spinning a pen or twirling your hair. I mean deeply rooted things that you don't notice because it's a part of who you are. For example, my therapist and I usually talk about what's going on in my dating life because I am 25 years old and living in New York, so my dating life is basically one really long and unfunny episode of Friends. So after hearing about everything from boyfriends to FWB, she's gotten to know my vibe pretty well and deduced that I just love a guy with issues and that nice and ~normal~ guys bore me. So she dropped that cute little bomb and then I kind of shriveled up and died because, what a thing to learn about myself! But I will give her props for hitting the nail on the f*cking head.
She pointed out such a painfully obvious pattern that neither I nor my friends noticed, even though it has been taking over my entire life since 2013. This is what therapists do, people! So now that I know this about myself, my therapist and I can figure out how to address it so that I don't end up with a raging alcoholic who will cheat on me and bring back some other woman's child for me to raise. Now that I know this about myself, I can make a positive change that will impact my life for the better, and I am 100% on board for that.
Therapy Can Help You Deal With Sh*t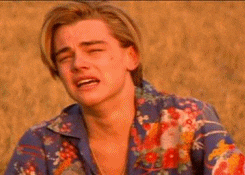 As I previously mentioned, I started going to therapy because I hated everyone who even looked in my direction, but there was no specific "problem," per se. However, three sessions in, I found out a family member was diagnosed with an aggressive form of cancer and, let me just say, thank the lord I had someone who wasn't another family member to talk to about it. Not that anyone, professional or not, can say something and make the pain and fear of losing someone you love just go away, but these people can help you manage your pain and fear so that you are expressing these emotions in a productive and non-tornado-like way. Also, let's not forget that as much as therapists are social workers, they are also people who have pain of their own and they can use their own experiences and training to help guide you through yours. Look, I am an emotional betch who cries every time I watch Click, so you can imagine how distraught I was back in October when I found out about this diagnosis. So my therapist helped me channel my emotions into conversation, which really proved to me that the only way past something difficult is through it. Those are the truest words I've ever heard and I now really believe them. 
Therapy Establishes A Routine
I am a creature of habit and live on routines like most people live on food, so this part of therapy did not need any explaining for me, but for the rest of you hippies, read on. There was once a time when I felt like I didn't have enough "material" for therapy once a week, so I suggested meeting every other week, and my therapist shot that idea down rather quickly, because the whole purpose of therapy is to settle into a routine (among many other purposes). She basically said that, especially in the beginning, it's important to meet every week because we were getting to know each other and you can't get to know someone if you are seeing each other every two weeks for an hour. Imagine dating someone and being like, "Yeah, let's just go out to dinner tonight and then again in two weeks! Sound good?" No, that sounds horrible! That seems like every time you meet up, so much time will have gone by that you may as well be going on a first date forever and then your life will be like another Adam Sandler movie that breaks my fragile heart, 50 First Dates. So we meet once a week and it is probably the highlight of my week, which sounds sad, but it really isn't because what is better than realizing your truth every seven days? 
One final word, and dating analogy: finding a good therapist is a lot like dating. You might not click with the first therapist you make an appointment with. You might not click with the first two. You get where I'm going. It's important to find someone you trust, and feel comfortable opening up to. If that's not the first therapist you find, don't give up on the process altogether. If done correctly, it can be so helpful.
Images: Giphy (2); Unsplash
3 Steps To Make Your New Year's Resolution Successful
2019 is finally here, so we can all pretend to put our 2018 bullsh*t behind us. Personally, I don't think I've ever stuck to a Yew Year's resolution, but maybe someday I will. People always start the new year with the motto "new year, new me" but with v unrealistic expectations. You may want to lose weight, reduce stress, or save money, but without any real plans set in place to achieve those goals, it ain't gonna happen sweetie. It's more likely for Brad Pitt and Angelina Jolie to get back together and then adopt you into their family before you achieve your new year's resolution. Sorry. Researchers say that 60% of people make new year's resolutions, but only 8% actually achieve them. So here are the best ways to make your new year's resolutions the most attainable, according to #science.
Share your goal with family and friends, post to Facebook, put a paper on your fridge. Whatever you got to do. Okay, maybe not Facebook, things aren't that bad. By sharing your goal with others, you are held accountable, which motivates you to work towards it. Better yet? Make a joint resolution with your friend or partner to hold each other accountable and motivate one another. You still have to put in the work, but at least you're not doing it completely alone.

2. Make it Specific
Saying you want to lose weight is great and all, but that doesn't provide any definitive plan to achieve it. Instead of saying "I want to lose three pounds," make your resolution to cut out sugar for 6 weeks and reevaluate after that. Small, specific steps are better than broad ideas. Having a vague new year's resolution is v overwhelming and will make you feel lost. Without a specific place to start (like throwing out all your sugary food), you'll push off starting and then it'll never happen.

It's much easier to stick to your goal if you have a plan to achieve it. If you want to work out more and have bought a gym membership, that's only half the plan. Although tons of people buy gym memberships at the beginning of the year, more often than not, people barely go after the first few weeks. This year, make a realistic plan for yourself to go to the gym every Monday and Thursday (or whatever days go with your schedule). Put it in your calendar and don't miss it. If you have the specific time scheduled, you're more likely to go. Maybe soon, you'll get inspired and want to go even more!

So this year, be realistic about your resolutions, and you might actually see some progress in a few months. Don't beat yourself up if you make some mistakes, because you still have time to make up for them. Best of luck in 2019!
Images: Shutterstock; Giphy (3)
3 Unexpected Ways Show Off Your Butt
You and I both know you haven't been paying for $30 SoulCycle classes because you "just love the way exercise makes you feel." You've been working hard to look good, and now it's time to show off your butt that you've been working so hard for. Sure, you could rock those high-waisted shorts with the hemline that's literally at your ass cheeks, but that might not work in all occasions, like work and family gatherings. Or like, maybe it's cold outside, IDK. So you want to make your butt look round and toned without actually exposing it. Life is hard. Keep in mind as you shop for your own butt-flattering ensemble that there are a few key outfit components that will help draw attention to your derriere. I've styled three occasion-specific outfits that will best show off your butt. And don't worry if you're ass is basically nonexistent—these outfits will work for flat and bubble butt girls alike. There is a god.
For Being Out & About Running Errands…
You probably already know what I'm going to say here. Yup, YOGA PANTS. Ask any guy on a college campus (or like, in existence) and he'll tell you the wonders of yoga pants and the magic they do for a girl's ass. To up the ante even further, wear your Lulus with a crop top to show off your midriff and really accentuate your waist. This will draw attention to the contrast in size between your tiny waist and now-looking-extra-fat ass.

From left: Brandy Melville Serena rainbow top; Lulu Lemon Wunder Under hi-rise tight full-on Luon 28″
For When You're Daytime Casual
Daytime casual can pretty much mean anything from shopping with your friends to dinner with your boyfriend's family. These are the outfits you wear when you want to look like a put-together classy lady and not like your true trash bag self headed to 1Oak. This is the instance when you'll most likely reach for your jeans, so let's discuss what to look for in your denim specifically.
When shopping for denim to accentuate your ass, look for styles that will contour your butt. I know it sounds ridic, but then again what don't we contour these days? You want to look for jeans that have strategically placed sanding—basically, envision your best Mudd jeans from middle school. Remember how the butt was a lighter shade than the rest of the pants? There was a reason for that. That's the same kind of style you'll need now in order to perfectly flaunt the shape of your butt. Lighter washes of denim in general will help draw additional attention to your ass, so get yourself a pair of Levis which are vvvv trendy right now.
Another thing to look for when choosing your jeans is back pocket details. Details, such as pocket flaps and zippers, add volume to your butt and draw more attention to it. But be careful, because huge pockets will make your butt look smaller, so look for smaller pockets. You should also always look for high rise styles to, again, highlight the contrast between your butt and waist. Pair your high waisted denim with a peplum top which automatically accentuates curves.

From left: Ale by Allesandra x Revolve Caridad top; AGOLDE Jamie high rise
For When You're Out On The Town…
Head to your local Body Central or Wet Seal (if that still exists) because the only thing you'll need to show off your ass is a bodycon dress! If you want to look *slightly* more classy, pick one with a high neck and long sleeves. This style will make you look hot without looking like you're trying to look hot, even though you are trying to look hot. I know, being a girl is hard. Anyway, a solid colored style of dress will look chic as hell and show off your ass without distracting away from it.

Cue "Anaconda" by Nicki Minaj 'cause you're ready to show off that ass whatever the occasion!
Images: Brandy Melville; Lululemon; Revolve (2); Free People
The Ultimate Last-Minute Mother's Day Gift Guide
It's a beautiful time of year. The sun is shining, we can drink outside comfortably, and Mother's Day is coming up. Since moms only get one day a year of celebration when they really deserve about 365, we as friends, daughters, nieces, granddaughters, whatever, need to make sure we are providing them with the perfect gifts. Flowers are nice, but putting some real thought behind a gift for the woman who birthed you (or any woman who birthed anyone, God bless), is nicer. No offense, but it's true. So here's a list of brands that we love and fully approve of for our Mother's Day Gift Guide, and you know you can trust us.
For the mom who's prepping for her retirement to Florida
If she's going to be living on a beach, she needs to look hot. LaserAway is her one-stop-shop for laser hair removal, Coolsculpting, Botox, and like, a million other things. If you're unfamiliar with Coolsculpting, it's a non-invasive procedure that uses controlled cooling to freeze and eliminate unwanted fat cells. In as little as three weeks, the results will appear and she'll basically have abs. Jealous? Get a treatment for yourself, too. Because we all know that even though looking fit is fun, the gym fucking sucks. LaserAway has a ton of locations and customers love it so much because they provide treatments that are driven by science, so you know it's legit. "This stuff really works!" No, but actually it does. Plus they have discount offers like, all the time.

For the mom who deserves to feel like she sleeps in a hotel bed every night
A saint in the streets and a MILF in the sheets. Sorry, that was uncalled for. I deeply apologize. Riley Home has the softest and most beautiful bedding and bath sets and we cannot get over how much we love it all. With their simple but elegant bedding, you can take her room from blah to chic easily. You've been hearing her talk about how she wants to redecorate her room for years, right? This is the first step that will get her going and then she can shut up about it forever. Some of our favorite products include the Sateen Sheet Set, Hooded Waffle Robe, and Spa Towel Set.

For the mom who's DRIPPIN
Okay, so you've definitely seen this on TV or at least heard about it. Betch goes out, betch makes bad choices, betch wakes up with a hangover so betch orders an IV drip to bring her back to life. Drip MediSpa is more than just a hangover cure, though. I mean that is the most amazing thing ever, but there are so many other drips on their menu. Yes, you order from a beautiful menu. For the expectant mom, they have a prenatal drip to help control all that nausea and exhaustion. And for the old AF mom (haha sorry, but it's true) they have a "fountain of youth" drip. Sooo rejuvenating. Book her an IV drip and she will love you SO much! Unless she hates needles. In which case Drip has plenty of other things to offer, like skincare treatments.

For the mom who never learned how to use the in-house speaker system anyway
This will probs be easier for her. Fun fact, we bump music at Betches HQ from Sonos speakers and the neighbors are jealous because they think we're partying 24/7 (we're not… not partying 24/7). Their newest speaker, the Sonos One, is everything you could ever need in a music playing device. It has a voice-enabled smart speaker, the ability to stream from more than 80 services, and is compatible with our girl Alexa. Basically, mom is about to throw a house party. But yes, you'll have to set it up for her.

For the mom who knew that charcoal was cool like, 2 years ago
Good for you, mom. Archipelago Botanicals has an ah-mazing collection of Charcoal Rose products, and they make it v easy for you by grouping them into cute gift sets. Buy your mom the Charcoal Rose candle so her powder room can smell like something other than her classic potpourri (get with the times, lady). Or she would looove the organic rose water, which is said to clean your pores and give you younger looking skin #vitality. We're also obsessed with the Charcoal Rose Body Oil because our skin has been dry as fuck due to this horrendous weather (getting better now though, thank you for asking). Basically you can't go wrong with anything from Archipelago so just like, have at it.

For the mom that deserves the world, so you'll send her to a spa
You really can't go wrong here. There's nothing that says "you are a perfect human full of wisdom and unique matronly powers and you deserve to be served heaven on a platter" quite like a massage. Good news, Massage Envy is running a special Mother's Day promotion from now through Mother's Day. You can purchase $125 in gift cards for her and receive a FREE 60-min facial. Give the facial to her…or yourself, we'll leave that up to you. You can also get her a membership to Massage Envy, which gives her a reason to make an appointment every month…because again, she deserves it.

For the mom who's best friends with everyone at her salon
Mom, you're embarrassing me. But at least your hair looks fab. And since she accepts nothing but the best when it comes to haircare, you should definitely introduce her to Seven. Their products are created by a team of stylists who wanted the perfect blends for their salon, so you know their stuff works. Our favorites include their Gazar Diamond Serum, Satara Texture Cream, and Satara Relax Serum. That was really hard to narrow down to just three, though. They have pretty much anything you could ever need to keep your hair in check, especially now that humidity is going to be a thing. No more dull hair, no more fly-aways, no more frizz.

For the mom who's tried every anti-aging method and product in existence
Chill out, just use Algenist. This award-winning beauty brand has unlocked the secret powers of algae, one of the most nutrient-rich plants in the world, to create anti-aging products with clean and safe formulas. Science! Its natural and clean ingredients make Algenist's products  non-comedogenic, hypoallergenic, and they're good for all skin types. So if your mom also happens to be a hippie betch…this is the stuff. Our favorites include their Complete Eye Renewal Balm, Sublime Defense Ultra Lightweight UV Defense Fluid (say that 5 times fast), and their Sublime Anti-Aging Blurring Moisturizer. And they have way more than just anti-aging stuff, they have legit everything to save your skin and you need to check it out.

For the mom who enjoys the simple things in life (and a good laugh)
Obviously we need to talk about our Mother's Day cards from Shop Betches. Sometimes we have like, nothing left in our bank account and can't afford a present, but that just means we have to step up our card game. It's perfect because the hilarity of the card will balance out the heartfelt sappy note you leave for the most perfect mom. And if you have more than like $6 in your bank, your mom will litttterally die at our "Ask Your Father" hat.

For the mom who parties harder than you
She's gonna be the baddest bitch on the block when she finds out about this. In case you somehow haven't heard, Three Olives launched their newest vodka this April, and it is rosé flavored. You read that correctly. If there's one thing I'm sure of, it's that every mom in America loves rosé. And now she has something to whip out at dinner parties that get a little rowdy. Or at book club. Either one works. Also it's pink (duh) so it will just look really pretty as a gift from you.

For the mom who wants to know what all the cool jams are
What's the 411? Operator, patch me through to Fenty Beauty. That was so dweeby I'm sorry. Anyways…we all know that anything Rihanna touches turns to gold, and her beauty line is no exception. And for the trendy mom, we recommend going with Fenty all the way. Our faves include the Body Lava Body Luminizer to give mom that effortless glow, and the Universal Gloss Bomb which looks amazing on every betch.

For the mom who always has her shit together
Rude that you didn't pass that trait down to me, but whatever. It's no secret that we are ob-SESSED with Philosophy. Everything they make smells amazing, it all works great, and there are just so many options to choose from. All our homes are filled to capacity with Philosophy products because we can't help ourselves. Our favorites for Mother's Day include their Amazing Grace Candle, which makes your place smell like it's filled with flowers from your non-existent boyfriend. Also loving their new Amazing Grace Ballet Rose fragrance. Their packaging is so pretty and light so it will look beauteous as a gift.

5 Instagram Makeup Accounts For Your Coachella Inspo That Aren't Basic AF
Remember the chubby kid from elementary school gym class who always cost your kickball team a win? Well, he might have been on to something when he said "first is the worst, second is the best," provided he was talking about which Coachella weekend to attend, and not the game at hand (being optimistic about losing is total nice girl behavior, and we'd never condone it here). You see, Coachella style is a slippery slope. One minute you feel like the most beautiful sequined snowflake on Earth, the next you realize that you're just wearing the knockoff version of exactly what Kylie Jenner has on, and your sequin glue is not compatible with sweat. With that in mind, it's probably in your best interest to watch people fuck it up during weekend one, learn from their mistakes, and totally slay for weekend two. For those of you looking to roll into week two with a vengence, makeup is one of the best ways to turn a regular festival look into something totally amazing and Coachella worthy, so here are a few makeup Instagram accounts to creep through for makeup inspiration. Alternatively, you can just take shrooms.

Who thinks to use liquid lipstick for eyebrows and straight glitter for a highlighter? This betch. Like pretty much every other aspect of our lives, sparkly makeup can go really wrong really fast, but Martina has a few sick tricks.
Like I said, glitter is a total hit or miss, but Go Get Glitter is a cosmetics brand that seems to be doing it right. However, according to a law I just made up, I have the right to change my stance on this at anytime. For example, if they come out with a Disney Princess line, I'm out. Go Get Glitter clearly heavily contributed to the trail of glitter that now probably permanently exists in Coachella Valley.
According to Shayla's Instagram posts, she fell down a flight of stairs at Coachella and still looked like a rock star. (If you didn't read that in Cady Heron's voice, you can literally never sit with us.)
Beauty Meets Video is an account filled with makeup done by British betches, which I'll admit are always ahead of the curve in the beauty world. Plus, they have a YouTube channel, which is pretty helpful for anyone whose cosmetic experience consists of mostly last-minute decisions to wear winged eyeliner halfway through a pregame.
Flower crowns are definitely out, but floral makeup might just be the next move. Joanna's feed is filled with rainbow lips, crystal liners, and other creative makeup ideas that you haven't already seen more times than your ex's new girlfriend's Instagram feed.

Read: The Best & Worst Dressed Celebs At Coachella Weekend 1