Here Are Your Final Weekend Horoscopes Of 2017
Another holiday weekend you can't wait to not remember. Without further ado, here's how you'll be ringing in 2018 according to the stars.
Aries
Maybe you've binged The Good Place a little too hard this winter break, but you're thinking a lot about whether or not you're a "good person." I mean, sure, you could donate some of your Christmas/Hanukkah money to charity this weekend, but making a significant personality change is what resolutions are for. End 2017 the way you started: selfish and drunk.
Taurus
The moon is in Taurus. When this shit happens, you're prone to being a little more emotional than usual. You might even, for instance, make some large, sweeping, emotional confessions that you wouldn't otherwise make. Maybe just take precautions so that you're not telling a Tinder date that you love him on New Year's Eve.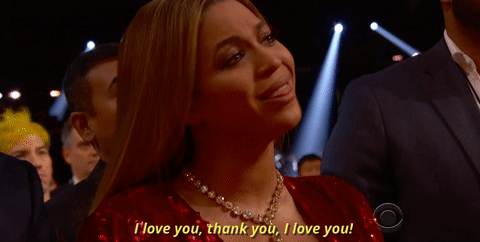 Gemini
Your practical side comes out this weekend, even though the moon being in Taurus is pushing you to be a little bit more sentimental than normal. Sure, you want to look back on the memories of 2017 fondly, but there's probably a lot of other shit you wish you could, like, not remember. This weekend, drink to forget.
Cancer
Your weekend horoscope indicates that you're in the mood to do something good for someone who is far away. Please don't let that good deed be sending nudes to a guy you met on a cruise once. Instead, like, text an old friend you haven't talked to in a while. You'll feel better about yourself and won't end up on a revenge porn site. It's a win-win.

Leo
Energetic Mars in your domestic realm sitting in position to Neptune gets you fired up to unravel a mystery. Get out your FBI hat, you're about to do some Kim Kardashian-level snooping in order to uncover one last scandal in your friend group by the end of the weekend. This way, you know who to really trust as you enter 2018.
Virgo
As one of the most skeptical signs in the zodiac, you try not to get your hopes up for New Year's Eve. I mean, like, if you never get your hopes up, you can't be disappointed. Don't let your status as the NYE Grinch ruin the fun for your besties, though. Fake like you're into the pomp and circumstance for the sake of your friendships.

Libra
You're a moody little monster this weekend. Tell your friends and loved ones that it's not your fault the moon in Taurus makes you weepier than the end of Marley & Me. And since the moon in Taurus is also in your house of transformation, you'll probably be annoyingly chanting "New Year, new me" all weekend long.
Scorpio
Tell your boyfriend to be prepared to end the year with the absolute neediest version of you. With the moon in Taurus and your house of partnership, you'll want more attention, which, let's face it, is a lot of fucking attention. Fight the urge to be extra clingy or you could end up with no one to kiss at midnight.

Sagittarius
You're putting the feelings on pause until 2018. Actually, you're one of the only signs who can successfully beat the emotional pull of the moon in Taurus. So good on you for being a cold-ass bitch while everyone else is being sappy and gross. You'll be the only stable, practical one in your friend group come New Year's Eve.
Capricorn
Your take-charge attitude is on full display this New Year's weekend as you're the one responsible for rallying the troops for a good time. It might benefit you to take suggestions from the group instead of planning everything on your own accord. That way, if people don't have fun you have someone else to blame. You're welcome.

Aquarius
Your mind has been on a crazy winter break. Like, check right now, do you even know what day it is? That's what I thought. Your Sunday scaries are going to be even more scary on Monday with a whole year looming ahead of you. Make moves to get your shit back together before New Year's Eve to take some of the stress off before heading back to the real world.
Pisces
You'll have a hard time deciphering truth from feeling this weekend. With the moon in Taurus, you'll be a little more emotional this weekend. That's totally fine, but don't let your emotions totally dictate (and dick over) whether or not you have a good time this weekend. Try to focus on facts and not just how your feel and you'll be a much happier drunk on NYE.

How Should You Kick Off Summer? Weekly Horoscopes June 26-30
Mercury is sliding into Cancer's DMs this week, meaning you're going to be focusing on basic bitch everyday activities. For most betches, conversations will be energized and that "official start of summer" glow will set in, even if your secret is gradual self-tanner and a constant state of day drunk. Whatever. This is what The Universe wants, so embrace it.
Aries
You've got a growing concern for one of your besties or close family members. Like, are they a total alcoholic or just living their best life? Is she in an emotionally abusive relationship or do you just not like her boyfriend? I mean, these are probably good questions to ask yourself before you round up your sorority sisters and stage an intervention. If a good old come-to-Jesus discussion is absolutely necessary, this is a good week to do it because your conversational skills are on point and your genuine concern is less likely to be misinterpreted.
Taurus
You're kind of all over the place as far as your summer schedule goes. Like, one weekend you might be stuck in town with a bunch of plans and the next you're out of town with a bunch of plans. Needless to say, you're pretty busy. This is not the best time for you to put yourself out there again and start looking for a new relationship. Your inability to meet up due to all the plans you already have will be a total turn-off. Likewise, your face shouldn't be in some apps; you should be looking around taking in what's going on around you. Plus, if you meet a dude out and about in your adventures, it'll be a lot better story to tell your kids then trying to explain you met on Tinder, right?

Gemini
Strap on your fucking helmet, the next week is going to be a ride. Because Mercury is your ruler and it influences so many aspects of your life, you're just going to have, like, a lot of feelings this week. Mercury is influencing a few planets so just be ready for big impacts in your finances, personal relationships, and career. OK, so like, yeah, basically everything that matters will be in your face this week. The best advice on how to deal? Just take everything as it comes and keep a bottle of wine on hand at all times. Maybe even consider getting those tiny ones to stock your fridge at work. Just sayin.
Cancer
Whoa. Calm down, Cancer betch. Your excitement about something this week is palpable. Your enthusiasm will have a pretty powerful impact on others. Like, you'll be able to get people to agree or go along with you just because they can see how jacked you are about something new in your life. If someone is really fighting you on something you're really interested in this week, you might want to make a mental note of it. There's probably some bigger opposition brewing inside that person and they might not be someone you want to be around much longer. Just sayin.

Leo
You're continuing your business of being generally a little more low-key than usual. Since you're taking a break from being the total star of the show (like, you're still the star but maybe just letting an understudy get a show under their belt kind of thing), focus on your mental health. You know, #selfcare. Do something that strengthens your mental prowess this week and makes you feel more connected. If you're a nature betch and yoga clears your mind, do some outdoor yoga or some shit. If you're religious at all, focus on what's important to you about your belief system. That kind of thing. Mental clarity now will make you that much more on your game when the Sun enters your sign in the next few months.
Virgo
You can blame it on the sunshine or the heat or whatever, but you've got an optimistic streak going at the beginning of the week. Even the sweltering heat and disgusting humidity can't bring you down. By the middle of the week, your confidence grows even more and you enter a period of time where it's great to share your knowledge with others or pitch a new idea at work. This extreme bout of confidence might have some plebs around you wanting to use the B word. You know, "bossy." They can get over it.

Libra
Everyone has been playing nice with you, generally. But use some caution this week, as someone you counted on to be in your corner is going to challenge you about something you thought was a no-brainer. Before you pull a Leslie Knope and steamroll your friends with the great plans you made for everyone, make sure there's not a Judas in the group tryna poison the well. I mean, all your intentions are good and you don't want all that great planning to go to waste on someone ungrateful for your time and talents. Really.
Scorpio
You're so restless this week. Even if you have cool vacations and weekend trips planned, it doesn't seem to be enough to fight off the urge that you need to make a bigger change in your life. First of all, don't get bangs. That's always a terrible idea. Likewise, stay away from all drastic haircuts. I mean, do you really want to be sweating through summer with hair too short to put in a pony? I think not. If a bigger change is really what you're seeking, plan it all out and picture yourself after a big move, a new job, or breaking it off with your bf. If your life is better in your imaginary future, you know what you have to do. If it's all basically the same, just chill for a bit and let the mood pass.

Sagittarius
If you've been putting off an awkward discussion with someone, the first of the week is the best time for you to just get that shit out of the way. Maybe you've gotta move out and don't want to offend your roommate. Maybe it's time to tell your BBB that you've totally moved on. Whatever it is, take care of it STAT so it won't be on your mind all week long. Likewise, you're more likely to be taken seriously and there will be more understanding this week than if you put that convo off for longer.
Capricorn
Fucking everyone you know will want to chat this week, so don't freak out when your phone battery is always painfully low from all the notifications you've been getting. Also, don't feel like everyone has an ulterior motive when they just drop into your inbox to say "Hi!". Even if it's someone you haven't spoken to in a while. Just remember the other signs have a lot on their minds and they're turning to you to vent. If you feel your patience wearing thin with others by the end of the week, that's totally to be expected. Patience is a stupid virtue, but it's one you'll need to make it to next Sunday without losing friends.

Aquarius
Your big focus is on your career path and also on your own personal health this week. Um, yeah, maybe the heat has you thinking more and more about the condition of your body, but whatever. As long as you don't ask anyone to buy weird protein shakes from you or annoy all your coworkers with facts about your "cleanse", then you can diet and work out to your heart's content. It's a good time to start a new project at work or at the gym this week, because you have more energy and will be in a generally good mood. That's great news for your friends who don't want to deal with a carb-deprived monster.
Pisces
Your flirt game is entering overdrive this week. You've kind of been on a playful uptick in life lately. As Drake would say, wearing less and going out more. That kind of thing. Because you're so optimistic, you're at risk to easily get swept off your feet. Not that that's always a bad thing, but just make sure your fuckboy radar is working overtime so no dude can kill the good vibes you've been working toward. Do what you can to keep the tone light with friends and romantic partners as an argument right now could easily escalate. You know, it's hot, people are generally testy and fiery tempers in others are at risk to erupt.

It's A Good Time To Start Ignoring People: Your Weekend Horoscopes June 9-11
Well the world hasn't ended so I guess it's time for horoscopes to continue as per usual. Our bad if you followed through on your sign last week and are now in jail. Must be a pretty nice jail if you have the Wi-Fi to read this. Moving on from the horror that was last week, and this week, and really every week since Trump got his tiny, grubby hands on the White House, your weekend horoscopes are all working around the idea of calming the fuck down. The world may be burning but that doesn't mean we can't all just take a minute to chill and appreciate the luxuries that we won't believe we had access to a mere three years from now when we're all wearing red cloaks and getting impregnated by the Paul Ryans of the world.
Too much? Too much.
This weekend, take some time to relax and appreciate the little things in life. Here's how your sign wants you to do it.
Aries
This weekend is all about pampering, Aries. As soon as you can, head to your nearest Lush and buy every face mask in sight. Head home and revel in the absolute bliss that only comes from knowing that you're dewy as a newborn baby. But don't stop there! The only reason you should be leaving the house this weekend is for an appointment that will bring you one step closer to nirvana. Manicures. Pedicures. Massages. Waxes if you're feeling brave. Come Monday you should be looking red carpet ready, and feeling more relaxed than you have since the first grade. Will it all melt away by Tuesday? For sure, but don't let that stop you.

Taurus
Some people can only truly relax when they're alone in their room with a candle burning and a shitty CW show playing on loop in the background. Unfortunately, you are not one of those people, Taurus; you feel best when surrounded by people you love. Sounds fake, but okay. This weekend, get back to basics with the people that make you feel like you're at home. If that literally means heading home, go for it. I'm sure you can manage 48 hours of peace with your parents before your blood pressure sky rockets. Maybe it's just a close-knit group of friends that keep you grounded. Again, sounds like far too healthy of a relationship model, but sure let's go with it. Whoever you need to get some peace in your life, seek them out and proceed to veg out until your existential dread meter is back to somewhat normal.
Gemini
Nothing calms down a Gemini like making sure anyone who has wronged them is living in constant, lingering dread. This weekend, put the fear of God in your enemies by showing up at events where you know they'll be in attendance. Make it worse by looking better than you've ever looked in your entire life. Don't worry, I'm sure there's a 24-hour cleanse for that. Whatever the event is, don't leave until you've said hello to every single person except the one you're targeting. Circle them like a shark all night and then just disappear. There's nothing quite like the sense of foreboding that an Irish Exit leaves in its wake.

Cancer
This weekend is going to be a 48-hour reprieve from work, Cancer. This includes, but is not limited to: ignoring emails, not taking calls, not thinking about your incompetent boss, and most importantly, not incessantly talking about how much you hate your job. In other words, a vacation for you and all your friends as well. At some point it may become tempting to open up outlook and scour through the 300 emails that confirm your worst nightmare: you are an adult. Fight this urge at all costs for many reasons, but mostly because all that shit will be waiting for you Monday anyway.

Leo
There are plenty of ways to relax, but we all know that the human body prefers one method over the rest. It just so happens that you do as well, Leo. This weekend will be wholly dedicated to the world's greatest evolutionary advancement: sleep. Cancel everything. Turn off your phone. Black out the windows. Lay in bed and sleep your cares, your worries, and your appetite away. At some point, society will tell you it's time to wake up. Society is lying. Don't emerge from your hibernation until absolutely necessary, aka Monday morning an hour later than you were supposed to wake up for work. Will you feel rested at the end of it all? Probably not. But you'll experience the inner peace that comes from knowing you had a better and less regretful weekend than anyone else you know.

Virgo
Virgos work best when they have clarity. It's really hard to achieve clarity when you're hanging onto multiples years' worth of baggage. This weekend, it's time to KonMari your life away, Virgo. You'll never feel more relaxed than the moment after you've purged your life of every shitty, unnecessary thing you own. Not only does it make room to buy more, still likely unnecessary things, but it also makes it super easy to pack up and evacuate once the government falls and anarchy kicks in. Either way, your house will be Instagram ready at any given moment, and isn't that what really matters?

Libra
A Libra's favorite way to relax is to let loose in a contained environment. Like yeah, you're going to drink two bottles of wine over the course of two hours, but you're going to do it in sweatpants on your couch. This weekend, rage the day away from the comfort of your bed. Is there any bliss like getting wasted by yourself and watching rom coms? Absolutely not. Is that sad? Maybe, but don't let that stop you. These days we have to take all the simple pleasures we can get, and this weekend it's nine glasses of vinho verde and a John Hughes movie marathon in absolute solitude. Get ready for peak levels of relaxation/Monday morning hangover.
Scorpio
It's time to get the fuck out of town, Scorpio. Nothing says "I don't have a care in the world" like picking up and leaving without telling a single person. Everyone has Find My Friends, they'll figure it out. But don't worry about that, because this weekend your only concern is getting far away and just focusing on yourself. Remember in the cursed Gilmore Girls revival when Lorelai went on that weird, extended hike and then realized she'd been a bitch to her dad almost her entire life? That's what we're shooting for here, but for the love of God don't go hiking. You can still recover from repressed memories and childhood traumas without sweating on a mountain.

Sagittarius
You're at you most zen when you're feeling healthy and active, Sagittarius. Will I ever understand it? No. But I respect it. Kind of. This weekend, sweat your little heart out and take joy in the fact that you're taking care of both your mental and physical health at the same time. Truly two birds, one stone. AM Yoga, PM Barre, mid-day jogs: you're going to look like a Nike commercial, and you're going to look good doing it. Come Monday, when you're basically ready to enter your first iron man, treat yourself by continuing the streak. Everyone will hate your glowing complexion and natural energy, and is there really any better motivation than that?
Capricorn
It's time to abandon the stresses and rancor of the burning society we live in and make your way out into nature, Capricorn. You know who don't grab women by the pussy? Trees. You know who don't try and ban immigrants from entering our country? The sky. You know where Trump wouldn't be caught dead? Nature. And thus, into nature you go. Take some time to truly appreciate the little bit of the world that hasn't been poisoned yet by the federal government. Now is great timing because it likely won't be there for long.

Aquarius
The stars have a very simple equation for you this weekend, Aquarius, and it's going to be the most blissful weekend of your life. First, clean your room. This sounds counterintuitive to chilling the fuck out, but stay with us. Once your room is spotless, close your door. Do not open it for the next 48 hours unless you're venturing out for sustenance. Inside this perfect sanctuary, you will truly find peace. Light a candle. Turn off your phone. Read a book. Binge a show. Nap to your heart's content. Whatever it is, make sure you're doing it alone. Two days of peaceful solitude should be enough time to recharge yourself for the ensuing week of socializing/reading the news.
Pisces
Is there anything more soothing than a home cooked meal, Pisces? Impossible, unless you're the one doing the cooking. This weekend, seek out the comforts of childhood by heading home and letting your parents pamper you. These kind of ventures work best when they're used sparingly, so make the most of it. Let your mom fill you with more butter-based items than you've had in the past six years. Drink alcohol that cost more than $10. Sleep in sheets that you know for a fact get washed once a week. Let yourself spend two days blissfully in the control of someone else, and then get the hell out come Monday when you realize that living at home isn't all it's cracked up to be. You'll know it's time when your mom starts asking about her non-existent grandchildren.