5 Signs He's Never Going To Commit
So you're seeing someone. Getting yourself a little on the side. I see you. And this guy is pretty cool, right? He's cute, he's not too shabby in bed, he's easy to hang out with. Checks off a lot of boxes. A few weeks pass happily enough, then a month or two goes by. Suddenly you're wondering when this guy became your boyfriend without being your boyfriend. You're not totally exclusive, but sleeping together semi-regularly, and in frequent contact. It's hookup quicksand—and you find yourself considering the possibility of taking things to a more serious horizon. This is a good time to ask yourself some hard questions, if there is such a thing as a good time to emotionally torture yourself. But before you start your pro-con list, Rory Gilmore style, keep an eye out for some red flags that what you're getting from this guy might be all he's prepared to give.

There's a good chance that part of what intrigued you about this guy in the first place is his unpredictability. He's just available enough to make you feel safe, and just unavailable enough to keep you wanting more. But now, his inability to be nailed down or tell you what tf he's doing a week from now is less exciting than it used to be. It's hard to move forward with someone if he makes it so you can't let go, but you also can't get any closer. Here are some more signs that this is going to be a guy who's always the hookup, never the boyfriend.
He Never Makes Plans That Don't Involve Sex
He brings food over to your place, but is noncommittal when you suggest grabbing dinner out sometime. A simple question about what he has planned for the weekend can send him into a tailspin since he tends to prefer making last-minute plans. Maybe he acts like he'd be down to see a movie or grab drinks at a normal time instead of around 1am, but he never follows through. The sex in general really seems to be enough for him. He's content with the physical connection you're sharing and isn't acting like an emotional one is missing.
He's Making You Work Way Too Hard
Dating guys in their 20s is an unpaid internship

— cecilia (@waple_cyrup) November 28, 2018
This is the kind of guy who keeps you in a perpetual attention tug-of-war. For every bit of effort you put in, he puts in half as much, so it takes more of your energy and time to coordinate with him than it should. When he does respond, he's great, but the rest of the time you're forced to debate a dreaded triple text just to get a simple answer. Plain and simple, this just makes your pseudo-relationship easier on him. The more effort you put in, the less he has to do, and he wants to keep the balance of power in his favor.
He Gives You Just Enough To Keep You Interested, But Never Enough To Actually Rely On Him
Just when you're ready to write him off, he'll call you or send a sweet text, and you're reeled right back in. It's hard not to respond to him when he's being charming or asking if he can stop by later, and you always seem to give him another chance to prove himself. But then you wake up and he's gone again, even though last night he swore you guys would grab breakfast, and you're back to square one. He never fully ghosts you, but he's not the first person you'd call if you got a flat tire on the freeway, either. He's not interested in being the first one you call with your problems, because then you seem less like the girl he's just sleeping with and more like a girlfriend.
He Doesn't Ask You About Yourself
He doesn't text back.
He breaks promises.
He doesn't instigate conversation or check on you.
He only messages when he needs something.

Me: pic.twitter.com/8ZvLKWcmta

— Tolly (@tolly_t) September 24, 2017
You know his siblings' names, where he was born, and the sport he played growing up. Meanwhile, he still acts surprised when he brings over takeout and you have to remind him you're allergic to onions. Again. He doesn't seem to have any issue answering questions about himself, but he doesn't really reciprocate—and if he does, he's likely to forget what you told him the next day. The fewer personal things he knows about you, the easier it is for him to stay detached and keep things casual.
He Wants To See Zero Emotions From You
sex is cool but have you ever had someone give you so much emotional safety that you were able to break down & process trauma right in front of them without fear of being judged or ridiculed?

— Bruna, CPC & ELI-MP (@brunanessif) August 22, 2018
This is no Victoria F. on The Bachelor situation; if you cry on a date with this guy, he'll send you home in a limo stat. He wants you to be the cool, chill girl he hooks up with, and the rest is just "drama". When you do get emotional, even if it's as simple as you tearing up in the scene where Warner breaks up with Elle, he's likely to bail or put up walls without seeming to be affected by the way you're feeling. Your emotions are really seen as complications to him that get in the way of you two having a good time together, which at the end of the day, is a bigger priority to him.
All of these characteristics don't necessarily add up to this guy being a bad person—for the most part, you probably enjoy yourself around him, and he's not hard to be around. And as long as the two of you are on the same page with that, it's all good. But the key thing to remember about his actions is that they don't indicate he's feeling any of the necessary things that normally work to move a relationship forward. And this is a situation where actions really do speak louder than words. Especially if he's a sweet talker, ignore what he's saying and look at what he's doing. If he wanted more with you, it would be pretty clear and straightforward. He'd make it easy for you to reach him; he'd make plans further in advance than one night; he'd remember the little things you tell him about yourself. (Granted, he'd still probably get freaked out by how easily you cry at commercials with dogs in them, but chances are he'd think it was endearing or at least handle it with a reaction other than panic.)
Bottom line is there's nothing wrong with wanting more, Anastasia Steele, and there are guys out there who genuinely want to get to know all of you, even the version of you who consistently blacks out on bottomless mimosas. This particular person, on the other hand, is keeping a certain amount of emotional distance between you two. It could have nothing to do with you at all. He could have hangups from an old relationship, or just be skittish about the commitment game. That doesn't make him a bad guy, necessarily. It just makes him a bad guy to try to turn into a boyfriend. So, be honest with yourself, and make the decision to do to him the same thing he does to you: take him as he is, at face value, or not at all.
Images: Brooke Cagle / Unsplash, Giphy; @brunanessif, @tolly_t, @waple_cyrup / Twitter
This Reader's Online Dating Story Is Everything That's Wrong With Dating
Last week, Twitter user, @SingleintheSou1 tweeted Betches with a screenshot of her text conversation. The texts were with a guy she'd matched with on Hinge a few days before, whom she had yet to meet. After bonding over a shared interest in football (can't relate), they swapped numbers. Then he decided to casually remind her what a hot commodity he is by mentioning he had a date. @SingleintheSou1 was not pleased. This led to a debate of sorts in our mentions. Some people said the guy did nothing wrong. Some people (me) called him trash (mentally, not publicly on Twitter). So we decided to reach out to the original poster to get her version of the story.
It all started with this offending text:
He thinks he can just slide that in there and I won't notice? We just matched a week ago and have a date sent for this weekend…. #WellThatsCancelled #cantmakethisup @betchesluvthis @seriouslybumble pic.twitter.com/gBDLaMFZK8

— Single in the South (@SingleintheSou1) September 4, 2018
LOL. Okay, my first reaction here was twofold. (Threefold, if you count the initial "green text" cringe.) First, good on @SingleintheSou1 for calling him out and not just being like "haha that's fun." (Definitely what I would've done, and I get wrecked by f*ckboys like it's my job. Just saying.) Second, how did this guy respond to her calling him out? Typically, there are two camps of douche here. Type A is your typical bro who will go with "u jealous? ;)" and then send a picture of his penis. Type B is the guy who will spend your entire relationship trying to convince you his emotions are more pure and urgent than yours, and who will act genuinely wounded when you don't want to discuss his date with him. Luckily, I reached out to @SingleintheSou1 and we have our answer.

Yep, type B douche if I've ever seen one, which definitely sucks because these are the guys who are much harder to get rid of. They tend to take "I'm not going on a date with you," as a jumping off point for debate, which it's really not. But hey, why tell you when I can show you. Screenshots continue below.


LMAOOOO. This is like, every single tactic guys try when they f*ck up with a girl, but all in one text convo. What a gift. What a goldmine. First, he tries to turn the fact that he mentioned dating other women into an abstract discussion of online dating. Doesn't he know that's what Twitter threads are for? Next, we've reached the "clearly begging" phase of trying to reset with "how was your day." Finally, we've got the "all right I'm going to CONFRONT her on this," (at 8:24am no less—anyone else think he drafted this the night before?).
The confrontation is classic bullsh*t. He tries to make her feel like she missed out on something he already said he wasn't interested in ("I was going to cut it off with them"—and LOVE that there's a "them" now). He weirdly tries to suggest this her fault ("you might ghost me at any time"). And finally, he turns it around on her with "were you not talking to other guys?" Never mind that that's in no way the point—she just didn't exactly want to chat with him about other women.
Anyway, my opinion is that this guy was a joke from the moment he mentioned his other date. But not everyone on Twitter shared that view. @daniellenpeart had the following to say:
If you're not in a committed relationship what's wrong with dating around?? I'm confused. It's a little weird that he slid it in there, sure.. but at least he was honest.

— Danielle Peart (@daniellenpeart) September 4, 2018
@SingleintheSou1 then responded:
Just like they said – no we aren't in a committed relationship but it's rude to be shady and talk about it before you've even been on a first date

— Single in the South (@SingleintheSou1) September 6, 2018
Yeah, I'm still going to have to side with @SingleintheSou1 on this one. It's true that guys should be honest if they're seeing other people—if you ask them. Sorry, but I guess I'm just not enough of a ~modern woman~ to want to discuss prospective matches with someone I thought I'd be going on a date with. I think a lot of the problems with online dating come from the fact that everything is so transparent already. Everyone knows that you can go home and swipe through hundreds of matches at any time—and nothing's stopping you from continuing to do that even if you meet someone you like.
But dating has always required building the illusion that you'd rather spend more time with that person than anyone else, even when it's really, really not true. You both have to be there in good faith, making an effort to make a connection. And that's hard to do when they insist on announcing it every time they go on a date with someone else who they would like more. Just my two cents. @SingleintheSou1, best of luck in your future pursuits—and thank you for including us on this journey.
Got a sh*tty dating story? Email us at [email protected] with subject line "Dating Horror Story". 
Images:  Single In The South; SingleintheSou1, daniellenpeart / Twitter
The Shadiest Reality TV Hookups You Had No Idea Even Happened
I've always had a hard time remembering that reality stars don't live in their own little world on my TV, ready and willing to embarrass themselves at the touch of my on-demand button. They are, in fact, real people out there bringing shame to their family name by blacking out, crapping their pants, and hooking up with inappropriate partners on national television. Now, instead of just sliding into the orifices DMs of former castmates of their own show *cough* Colton *cough*, many reality stars are branching out and swapping STDs with cast members of other reality shows. It's like a Grey's Anatomy/Private Practice crossover episode, except no one here is smart enough to be a doctor. If this is modern love, you can just send me straight to hell right now.
This all came to my attention last week when Nick Viall's most suspiciously low-key Danielle, Danielle M, was cheated on by her boyfriend Paulie Calafiore from Big Brother with Cara Maria from The Challenge. Mind. Blown. We'll get back to them in a minute. This relationship inspired me to take a look at what other reality stars are crossing the boundaries of their own shows and have hooked up with your favorite reality stars from other shows. This is a tangled web they're all weaving, so settle in while I make a sad attempt to unravel this jumble of abandoned DNA and lies.

Danielle M/Paulie Calafiore/Cara Maria
First, I'd be remiss if I did not mention the multitude of adult men on reality TV named Pauly/ie. I'm now suspicious of grown men with this name. I'm not saying that means they are all going to be immature man-babies, but I'm not not saying that, you know?
So apparently this Paulie is from Big Brother, which I have never seen. I have enough of a reminder that big brother is watching me every single day when my deepest darkest thoughts that I've never confessed to a soul appear as an ad on my Instagram feed. But, I do know Paulie from the absolute dumpster fire that is Ex On The Beach, where it was revealed that he previously cheated on his girlfriend Lexi. What a charmer. Apparently Paulie has been dating Danielle M since January, and then was cast on The Challenge: The Final Reckoning, where he met Cara Maria and immediately lost all sense of human decency. He recently went on a Twitter rant claiming "For now I can't be monogamous to one person, I've tried and it doesn't work, I love women, I have a lot of female friends and sometimes I fall for multiple at a time for different reasons whether it's the sex or the energy shared between the two of us. I try to be faithful but I can't." Paulie. You're fucking canceled. 

Cory Wharton From The Challenge And Multiple Ladies Of Are You The One?
In this big, scary world that's always changing, there is one thing we can always count on: if it walks and it talks, Cory Wharton will stick his dick in it. Not only has Cory hooked up with many ladies on his own show, The Challenge, but now he's working his way through the castmates of Are You The One? like he'll get a free T-shirt if he bones them all. I hope they have his size left when he's done!
When Cory appeared on The Challenge: Vendettas last season, he brought along his new girlfriend, Alicia from Are You The One?. This all happened after Cory revealed that he had a baby, Ryder, with Cheyenne Floyd, also from Are You The One?. Cory's Instagram is private because he's safer about social media than he is about sex, so unfortunately we don't have many pictures of him being a great dad. Sad!
But wait, the plot thickens. Cory showed up on Ex On The Beach, revealing that he and Alicia broke up—but don't fret, because he quickly found comfort in Taylor's vagina. When I last watched Ex On The Beach, Cory was debating going back to Alicia, and I guess we'll never know what happens because I deleted that trash show from my DVR when I realized I was not a prisoner of war and didn't actually have to be subjected to torture. If you're still subjecting yourself to the on-screen version of waterboarding, hit me up in the comments and let me know how this one turns out for Cory.  
Shep Rose/Stacy London/Jaclyn Shuman
Do you all watch Southern Charm? I recently discovered how great it is after years of endlessly mocking the friend that one time had the gall to say I should try it. Sorry for damaging your emotional wellbeing for no reason, Nita! Send me a bill for your therapy sessions, and I will gladly take a look at it before I throw it in the trash. Anyway, Southern Charm is great. There's gorgeous real estate, convicted felons who think they should run for national office, and Patricia, Queen of the South. And, of course, there is the real life Peter Pan without tights, Shep Rose. I've only watched the first two seasons, but boy do I have a crush on Shep circa 2016. If he has a girlfriend now, keep your damn mouth shut and let me have my dream.
Our boy Shep has had a few inter-show relationships, including one with Stacy London from What Not To Wear, aka my own personal Jesus. Cameran Eubanks claimed that Shep and Stacy made out in a bathroom, and while I may not support the location of this hookup because of germs, I fully support this duo. Stacy knows how to dress for her body, and she should go out there and get it. If only this relationship had lasted, I would maybe be willing to let go of my beloved Shep. But ONLY for Stacy.
Shep has also apparently hooked up with Jaclyn Shuman, a second-tier castmate on the poor man's Vanderpump Rules, Summer House. All I really remember about Jaclyn is that she was a "fit model" which basically means her face isn't weird enough to be an actual model but she's starved herself to a point where they've rewarded her with a job. Next time at least save it for a Wirkus twin, Sheppie. They get top billing.
Well, that was exhausting and I'm just writing about these hookups. I can only imagine how tiring it all is for Cory. If you all know any other reality star relationships that I can stalk during work hours on my lunch break, do tell!
Images: Giphy (2); @relationshep/instagram
Winter Sex Positions That Maximize Warmth And Laziness
After a schizo month of half-summer/half-rain (I'm told we used to call this "fall"), we've arrived at the shittiest season of all: winter, when the outside world fights me for my title as Ice Queen gets as cold and dark as you made your cubicle until the interns took their questions elsewhere. Winter definitely has its perks, don't get me wrong. You can blame all your mood swings on SAD, start filling out your holiday registry (I'm a genius, thank me later), and hide the 10 pounds you're pretending are winter weight but is really just regular weight your bloat with giant, cozy sweaters. But overall, dragging yourself out of bed just to be hit with a face full of dirty street slush (again, I'm told we used to call this "snow") is punishing and demoralizing, and winter really only lends itself to activities that don't require leaving bed. So, to finally get to the point, winter is a great time to tell your boss you have mono, build a blanket fort with someone you enjoy seeing naked, and refuse to leave your house for the next three to six months. Here are some sex positions you can try in your sex hibernation that won't make you freeze your literal ass off.
1. Spooning
Let's be real—95% of the sex you're having this winter is going to be in this position, and that's definitely not a bad thing. This is the sex had by two people who were nursing Christmas cookie food bellies 30 minutes ago, and then realized their bodies had been touching long enough to get turned on. It's lazy and comfortable, while maintaining the de facto deeper penetration of any from-behind positions AND allowing both of you full use of your hands. Pro tip #1: If you're struggling to find the right angle here, lift your upper leg like you're doing a fire hydrant and/or scoot your torso forward. Pro tip #2: This can all be done from the comfort of your blanket.

2. Modified/Lying Down Doggy
People have different names for this, and none of them are good. Basically, it's the version of doggy where you're lying on your stomach with most of someone's bodyweight on top of you, both of which are obviously huge pros in the season of hoarding body heat with minimal effort. Also, it hits all the same spots that doggy does while severely limiting a guy's ability to grab your hips and start playing whack-a-mole with your cervix (I don't know why this instinct kicks in, but it does and it's frightening). If you want to start from doggy and move into this, I'd recommend you verbally explain what you want to do beforehand—I tried aggressively pawing at my boyfriend's lower back last time we did this, and he fondly refers to it as the time I almost snapped his dick off (think about it, it's a weird angle).

3. "Cowgirl" AKA Girl/Woman On Top
Again, there are no good names for this (or any sex positions, really), and again, I'm going to recommend you do kind of a squished (read: lying down) version of this. Why? 1) You may have noted a trend that all of these positions require full-body contact for maximum warmth, 2) there's something inherently fun about boobs at that angle, and 3) it's a great way to get your clit involved. While being on top is never exactly a lazy position, lying down does take off some of the pressure to feel like you're putting on a show/bouncing up and down like there's a trampoline on the end of his dick. It's also harder for guys to finish like this, so take this as your time to bang out multiple orgasms uninterrupted.

Was any of this groundbreaking? No. Despite what Cosmo may tell you, there are a limited number of ways that human bodies can do sex, and the point here is that you should stop using cold weather as an excuse to put your junk on lockdown until spring. You can 100% treat sex as a winter sport, so start building that blanket fort while your least discerning friend swipes through your Tinder. Winter is coming, and you should be too.
Images: Shutterstock; Giphy (3)
10 Dating Profile Red Flags You Should Always Swipe Left On
Our therapist once told us "when people show you who they are, believe them" and we can't remember if she was talking about our parents or the President, but this very much applies to online dating as well. If you want to know whether or not someone is right for you, look no further than the version of themselves they hope you will believe. I mean, if someone can't come across as a cool person when they have an entire camera roll of photos and the help of their friends at their disposal, there's no way they're going to be bearable over drinks. Honestly, anything less than an A+ dating profile is totally unacceptable these days. Like, you can literally pay someone on Craigslist to do this for you. It's not that hard. But as much as men are responsible for throwing up red flags on the apps, women are responsible for blatantely ignoring them. I'm sorry but you thought the guy who posted a pic of himself shirtless next to a jaguar that he killed in Africa was going to be a fun hookup? Think again. Behind every shirtless mirror selfie, there is a divorce paper that you can easily avoid signing if you just heed these warning signs:
1. His Pictures Feature Multiple Hot Girls
Unless it's clearly a family reunion and his mom is just a MILF, there's no reason to feature any other women on your dating profile, no matter how hot you think you look in that tux from your cousin Brad's wedding. This is a red flag for many reasons. One, she's either an ex or a current girlfriend and you're not about to jump into sidepiece nation for anyone. Two, if she's just a friend, he's either trying to score jealousy points from you OR he is really that dumb and doesn't realize how shitty this looks. If it's the latter, he probably doesn't tip well either amongst other dumb guy habits, so you're better off without him.

2. His Profile Is Completely Blank.
If he can't think of one good thing to say, imagine trying to hold a conversation with him. Nobody wants to date someone that tries too hard, but not trying at all means he'll probably be a dud in bed. I mean, how hard is it to introduce yourself and say one witty thing? The dating profile is kind of like a cover letter, and if he can't write a good cover letter, he probably doesn't have a good job.

3. His Profile Is Full Of Demands.
Example: "If you're high maintenance DO NOT SWIPE RIGHT," or "Only Girls Who Watch Dr. Who Need Apply." Look, if you want to compare dealbreakers, our list is ten times longer than yours. But this is a dating profile, not an autobiography. That's what the first date is for. Or at least wait until we match before you start asking judgemental question about our taste in music. Don't worry, we're judging you much harder than you're judging us. If his profile sounds angry or demanding, guess what? He is probably angry and demanding. Swipe left on that loser.

4. You Can Only Ever See One Angle Of His Face.
There's no such thing as a good side if you're hot because every side is your good side. If all his photos are taken from one angle, he's not showing you his full face for a reason. Or maybe they're all close up and you can't tell what his body looks like. That means he's much shorter than he's letting on. No tall guy is ever like, whoops I just forgot to mention I was tall. That's like running a marathon and never telling anyone, what's the point?

5. There Is A Prevalence Of Winky Face Emojis.
The occasional ironic emoji is acceptable, but anyone overusing emojis to express themselves is probably the type of guy who gets overly touchy and doesn't understand personal boundaries. He's like definitely stared at his female boss's boobs too long, and he probably calls everyone "sweetheart" to avoid having to remember names. Gross.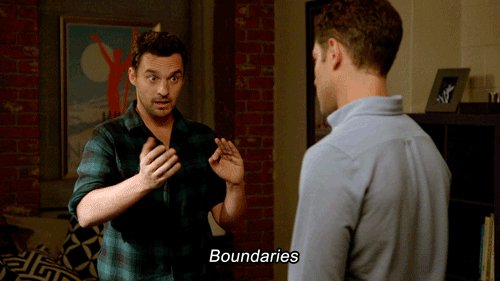 6. He Looks Different In All His Photos.
One of them is definitely from ten years ago. If you can't tell what he looks like, it's not because he's Batman and has a secret identity he can't let you know about. He's probably just insecure about how he currently looks and chose a bunch of out of date photos to represent him on his profile. If he looked like his pictures, he would look the same in all his pictures.

7. He Talks About How Good He Is At Sex.
You know how the dudes who are the worst at sex always think they're the best? Yeah, that's because sex isn't about the dude, it's about both people, and if a guy is trying to "win" at sex than 100% he is terrible at it. If he's posting about his great "skills" on his profile, he's probably never made a woman finish in his life. Plus he probably has herpes.

8. His List Of What He's Not Into Is Longer Than His List Of What He Likes.
He is quick to tell you what type of girls he's not into, but you have no idea if he even has a personality you would like. Guess what? He doesn't. If your personality is based on just hating things, it's probably because your personality sucks. He probably thinks about the world in a negative way, and before you know it you'll be 6 months into dating and he'll say something dumb like "maybe you should start working out more".

9. All His Photos Feature Celebrities (Wax Or Real).
Does this guy not have any friends? Nobody cares that you went to Madame Tussaud's and snapped a selfie with The Rock. Even if you met the actual Rock, this is a dating profile, not a resume of celebrity encounters.

10. He Is An Unknown Actor/Rapper/Model And All His Pictures Are Headshots.
He is definitely going to try and network and honestly he's probably only dating so he can have a scene study partner. In the slim chance he seems normal, you might try and go on a date with him, but just be warned that he's insecure by nature and will definitely ask you to help him with his self-tape.