The Best 'Bachelorette' Recap You'll Ever Read: How Many Hometowns Are Too Many?
Welcome back to your regularly scheduled Bachelorette recap! This week, spring break is officially over for the girlies. No more desecrating foreign cultural landmarks with over the clothes fondling, or taking artfully staged photos that make it look like the Eiffel Tower is their penis. The S.S. Fuckboy has docked for the last time, so the women can head off to hometowns. 
Personally, this is my favorite episode of every season. More than watching the men emasculate themselves during fetish-forward group dates, more than wanting to disintegrate into my chair when the Bachelorette pretends to orgasm during the fantasy suites, more than shrieking when Neil Lane eventually slithers out of the hole ABC holds him hostage in to pander his last-season diamonds to whatever schmuck is still standing—more than any of that, hometowns are my jam. There is literally nothing quite like them.
This is the moment where things stop being polite and start getting real (and by "real", I mean the lead pretending they might move to a town that only just got a Walmart last year). This is the time in the season when we get to see where these guys hail from. The houses that built them, if you will. Some of these houses are beacons of light and domesticity, the likes of which make you wonder how a human being raised in such a setting could grow up to be this person wearing skinny jeans and promoting his tequila brand on Instagram. Then, there are other houses that are being held together with nothing but the fruits of the HomeGoods sales their mothers frequent in order to feel something. And hometown dates are so important to The Bachelorette process! How will you know if you're truly ready for marriage unless you've witnessed firsthand the cycle of familial trauma that haunts these highly attractive, upper-middle class gene pools? How?  
This season, we'll be witnessing even more trauma than normal, because we're getting double the hometowns. Gabby heads home with Jason, Johnny, and Erich; Rachel with Zach, Tyler, Tino, and Aven. I will do my very best to be as detailed and thorough as possible, so that when future generations are studying our culture in a million years, they can point to this and marvel at how intellectually inferior we were. Like we do with the cave men and their sad fire-starting sticks. Let's get into it!
Hometown #1: Jason In New Orleans, Louisiana 
First up is Gabby's visit to Jason's hometown of New Orleans. Imagine your hometown being New Orleans. Jesus Christ, no wonder Jason is so reserved. All this time I thought he just wasn't that into Gabby, but it turns out he's really seen some shit. At one point he says that he can't wait to show Gabby what he loves about this town, and then the two proceed to throw beads at drunks and ask people on the street to strip. This is the thing he "loves" about this town. Berating drunks and mild nudity. The childhood this guy must have had. 
JASON AS A CHILD ON THESE STREETS: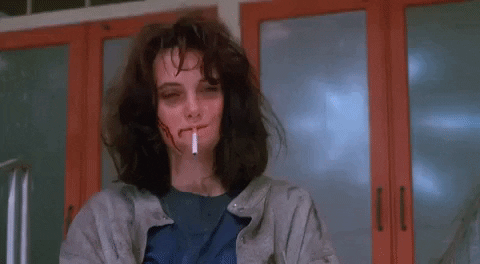 Gabby meets the family and they are surprisingly well adjusted. Booooo. The dad is especially heart-melting to watch, as he speaks more words in his three minutes of screen time than Jason has spoken in his entire tenure on this show. The rest of his family are fine, though Jason's mom is doing some sort of Priscilla Presley cosplay that is especially unsettling to behold. Jason's sister appears way too excited about having an F-list celebrity in the family. She's like "it's weird, but I'm ready for their wedding", and you can practically see the sponsorship deals dancing in her head. 
The most surprising moment comes at the end of the date, when Jason lets it slip that he's not ready to get engaged… ever. EXCUSE ME? He doesn't want to get engaged, but goes on a show where the sole purpose is to produce a marriage?? Is that what you're telling me right now??
JASON: I don't know if I'm ready to be engaged
ME:

Of course, Jason tells Gabby none of this. He whispers it secretly to his mother and her Bump It, hoping she'll hold that secret as securely as her hairspray is holding that hair three inches above her head. Neither Gabby nor Jason says anything about falling in love with each other–a proclamation that typically occurs during hometowns after a suitor's family doesn't immediately unhinge their jaws and consume the interloper. As far as hometowns go, it's downright platonic. Where is the drama? The high-octane emotions? She could be meeting Jason's chiropractor for all the emotional depth Gabby has with him and his family. This lack of emotional connection doesn't bode well for the rest of the hometowns…
Hometown #2: Zach In Mattel's Headquarters
Up next is Rachel, and she visits the Mattel factory in which Zach and his family were forged. They're part of a new line of Barbie, the Politically Neutral Barbie, that wears mostly denim and khaki, and comes complete with a Barbie backyard barbecue set bedecked in twinkle lights and last season's farmhouse decor.
Here's the thing: I don't need to see any more of Zach. The most interesting thing about him is that he spells his name with a "ch" instead of just a "c." Seriously, what do we even know about this guy aside from the home movies thing and the pilot fetish? That he's family oriented? Who isn't family oriented?? Who is going to be like "nah, fuck my family" on a show that contractually obligates you to sacrifice your family's legacy for the sake of ABC's ratings? Literally no one.
To their credit, Zach's family does act the appropriate amount of scandalized that their son wants to marry a woman he only just met six weeks ago.
ZACH'S DAD TO RACHEL: I mean, you go to the most romantic places on Earth, and you'll fall in love with a monkey.
Sir, don't insult the monkeys. 
As if to emphasize that there is nothing between these two beyond the sum of their own egos, ABC plays them ANOTHER home movie, this time of their love story. You guys, this is so, so, so, so dumb. And what's worse? This highlights reel of their love story is longer than the "compelling" footage production could string together of the hometown. Zach's date takes up a whopping seven minutes of our two-hour hometowns journey, and it's about six minutes too long. 
Hometown #3: Johnny In Palm Beach, Florida
Of course Johnny is from Florida. What little I know of this man is that he frequently wears acid wash jeans and felt right at home with a Dutch mistress licking hot wax off his happy trail. That he willingly claims Florida as his home suddenly makes so much sense, just like Gabby showing up in a corset top makes so much sense. She's not just meeting any family; she's meeting a Florida family. That is the appropriate attire for such an occasion. 
Like Zach, Johnny's hometown barely makes a dent in the episode's narrative. The only thing I recall about his family is that his dad wore far too much Brooks Brothers for a man who raised a bunch of sons that look like wannabe band managers. Gabby connects with his family, but there's no depth to that connection. Like Jason, Johnny also admits to being hesitant in taking the next step with Gabby. My god, does anyone want to propose to this woman?? You know, the thing they signed up to do?? 
They part ways on chummy terms, like when you go long-distance with your camp boyfriend. The almost-sexually-gratifying hand stuff was fun while it lasted, but after a few pen pal letters written with your best Lisa Frank pens, it's time to move on to the real thing. 
Hometown #4: Tyler In His Boardwalk Empire
I should have known things would not go well during Tyler's hometown when his first stop on the Tour of Tyler was to show Rachel the saddest beach boardwalk in existence. I don't know much about Tyler's hometown of Wildwood, NJ (I prefer my New Jersey beach towns to be actually civilized), but this boardwalk is haunting to behold. It looks like the kind of place where a body would be found in a Law & Order episode. And yet, Tyler is beaming. He is thriving in this ghost town, this coastal graveyard where the human spirit surely goes to die. 
Despite not one (living) soul frequenting this boardwalk, every business is open, and the carnies all know Tyler. I'm starting to worry that Tyler's bio line of "business owner" has been somewhat misleading. Here I thought "business owner" meant that he did real estate, or at the very least dabbled in Bitcoin. Now, I worry that his "business" is that he owns one of these boardwalk game stands. Is it really a business if you just pay rent on a Ms. Pac-Man, Ty? Hmm?
Rachel takes one look at his carnie beginnings and is immediately horrified. After an afternoon spent meeting Tyler's friends, who run the off-brand Nathan's Hotdog stand, she quietly excuses herself to cry in a Wildwood bathroom. This is bleak. This is not a chapter in your epic love story. This is a chapter in your therapist's ever-growing file on your emotional traumas. 
Rachel knows she has to break it off with him before she meets his family. She's not in love with Tyler. They're from two different worlds. She was raised in suburban Florida, and he was raised in a circus tent. It could never work. 
She sits him down to have "the talk", but Tyler can't quite grasp that Rachel is actually breaking up with him. No, he thinks her intense crying is a sign of her intense feelings for him. Oh, sweetie. No. He proceeds to express every single emotion that has ever penetrated his soft boy body. He's practically a human gusher, high fructose corn syrup leaking out of every heartfelt word. As he talks, Rachel stares, horrified, directly at the cameras, The Office-style. This is the first time I've ever genuinely thought ABC deserved an Emmy for their camera work. 
In Tyler's defense, he's saying some incredibly nice things about a woman whose coat is stylistically offensive. Imagine getting dumped by this:

Tyler is still smiling even as he enters his family home alone. They're like, "where is she, Ty??", and their hopeful smiles will haunt me in the afterlife. This is low, even for ABC. It's a level of emotional torture we rarely see on this show, and I'm sort of at a loss for words.
Hometown #5: Erich In Bedminster, New Jersey
As much as I hate rooting for this man and his silent "h", I do think Erich and Gabby have the most chemistry. This feeling is only reinforced for me when Erich tells us that Gabby will be meeting his terminally ill father. Okay, I'm crying in the club. 
This is maybe the heaviest hometown I've ever witnessed in all my years watching this godforsaken show. The focus isn't even really on Gabby so much as this family trying to hold things together. This feels raw—almost too personal to be watching as I guzzle boxed wine and eat frozen pizza. I'm not emotionally equipped to deal with genuine human emotions on a Monday night. When Erich's mom starts crying and saying that love is not giving up on each other, even my blackened heart is crying uncle. 
Later, Erich tells Gabby that he's falling in love with her, and she reciprocates. It's all very sweet and romantic. I'm even willing to forgive Gabby when she promptly straddles his lap in the middle of the restaurant, in front of god and that man just trying to eat his calamari, to suck face. You get one of those, Gabby. Just one!

Hometown #6: Tino In Santa Clarita, California 
Finally, my favorite baby back bitch is on screen again, and his family is already delivering. Tino's hometown is like watching one of those Animal Planet videos. You know, the one where the predator plays with its food, giving well-placed strikes designed to produce maximum pain? Tino's family is that apex predator. 
From the moment they meet Rachel, the family is out for blood. They aren't pulling any punches. Tino's dad asks how they could possibly be ready for marriage after only knowing each other a short amount of time. His mom goes so far as to reduce their love story to playtime. I think her exact words are, "this isn't real, call me when you get to the real world." I screamed. Tino's mom, you aren't supposed to say the quiet part out loud!
But the worst of it comes when Rachel sits down with Tino's dad. He spends their short interaction sautéing what little is left of Rachel's self esteem. He demands that Rachel convince him that she knows his son. Sir, is that really fair? She might not know who his best friend is, or his darkest fear, or even his last name, but she does know stuff about him! Ask her what the ridge of his penis feels like semi-erect, or that thing his tongue does. Ask her! Go on! 
Through it all, Rachel's southern upbringing is working overtime to salvage the date. At the end of the night she even whispers, in the most submissive tone possible, "thank you for being so welcoming", as she looks straight into the gaping maw of hell itself. Oh, bless your heart. 
TINO: Well, I think they adored you. 
HAHAHAHA. My god, men will say anything to get their dicks wet. "Adored" is not the word I would use to describe their feelings towards Rachel. "Mentally poisoning her spray tan formula" is perhaps a better interpretation of their feelings. I mean, the last time a family meet-and-greet went this well, a blood feud started in Verona. 
RACHEL & TINO @ TINO'S FAMILY: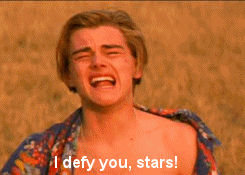 And that's all she wrote, folks! Next week, Aven rounds out the hometown dates before The Men Tell All. Also next week, we'll (hopefully) find out who is making it to the fantasy suites, assuming Jesse Palmer isn't too busy cracking himself up with these Bachelor ads to enforce any real rules. Until then! 
Images: ABC/Craig Sjodin; Giphy (5)
The Best 'Bachelorette' Recap You'll Ever Read: Hometowns Are On The Horizon
Welcome back to the best Bachelorette recap you'll ever read! Once again, our Bachelorettes and the men who humble them are on a cruise ship bound for nowhere. The last time a ship that size was so tragically fated, Leo DiCaprio was gambling for a ticket onto the Titanic. Except in the case of The Bachelorette, humanity's ruin isn't at the expense of an iceberg, just a man named Logan. 
Speaking of He Who Must Not Be Named, last week Logan made the very harrowing decision to switch teams and follow his hard-on—ack, sorry! I meant heart. He made the very harrowing decision to follow his heart. (It's just coincidental that his penis is also the anatomical location of his moral center). Logan told Rachel that though he's spent weeks getting to know everything about her and only moments getting to know the very surface level of Gabby, he would rather pursue a meaningful relationship with that surface. And they say all the good ones are gone!
Incredibly, Logan is barely a blip on the radar this episode. Why? Because next week the S.S. Fuckboy is setting sail for hometowns. That's right: hometowns are on the horizon, and the stakes could not be higher for Gabby and Rachel. They're about to meet these guys' families, enter their childhood homes, see which one of them still has a crusty Playboy shoved under his mattress, and which one of them is a little too enthusiastic about kissing his mom hello. 
If it feels like we barely know the guys, imagine how Gabby and Rachel must feel! Up until a few weeks ago, rose ceremonies were still operating like thinly-veiled orgies, and now they're supposed to have "connected" enough with these guys to decide whose family is worth meeting?
As if to emphasize the direness of the ladies' situation, the episode opens with shots of a totally barren cruise. It's bone chilling to behold. This week, the gang is ending their Euro trip in Amsterdam. Personally, Amsterdam is not the place where I would want to decide who I take home to mom. It's the place where I would want to decide which edible to take before noon, but that's about it.
On that note, let's get into the good, the bad, the sad, and some other things from the episode! 
The Good: Rachel Is Allowed One Nice Thing 
For most of this season, Rachel has been less focused on her journey to find love and more focused on the battle for her eternal soul. I'm not sure what Rachel did in a past life to offend ABC's dark lords, but they are running her storyline like it's a very specific ring of Hell. You know, the ring where the false prophets and sorcerers all congregate to languish for eternity. Except these prophets and sorcerers have names like Hayden and Logan, and their brand of torture is utilizing their working vocal cords. 
But this week, Rachel must have made the appropriate human sacrifices, because production is finally, finally cutting her a break. For once, none of the men are rejecting her, embarrassing her, or using their dying dog for sympathy points. Truly a miracle. 
Rachel's peak has to be her one-on-one date with Zach. Remember, these two have already had a one-on-one date together (who could forget the fake red carpet and the saddest struggling actors in all of LA pretending to be "paparazzi"). Bonds were forged that day when they realized that at one point in their lives they were both children and have been near a plane. That bond strengthens during today's date as they ride bikes and desecrate tulip fields. 
This date is mostly just a waste of all of our time, as we know that Zach is definitely going to Hometowns. Very early on in the date, Rachel says that she would be "honored to meet the people that raised that man," a phrase I've literally never said in my life. Honored to meet? More like "my therapist demands that I forgive the people that raised this man." 
Their date is exactly the format we'd expect with hometowns a week away. Rachel wears a dress that I don't understand. Zach lets his trauma show during dinner—but the acceptable kind of trauma, not a red-flag kind of trauma. They make out. Rachel says she can't wait to meet his family. She gives him the rose.
My problem with Rachel's relationships is that she says things like "we can be goofy!!", and then prompts Zach to take Polaroid pictures of her. Meanwhile in Gabby's relationships, she's having an existential crisis about motherhood (more on that later). Rachel's journey is just so… one-dimensional. It makes it hard for me to root for her. Don't get me wrong—I'm glad the men aren't slicing into her self-esteem like it's one of those delicate Dutch cheeses—but her dates have a decidedly animatronic feel to them. At least when she's crying I see genuine human emotion from her. Sometimes when she's on these "romantic" dates, carnival ride-clowns have more realistic facial expressions than what she plasters to her face. 
RACHEL WHEN PRODUCTION TELLS HER TO ACT IN LOVE: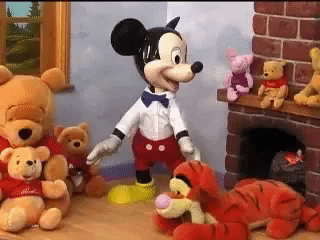 The Bad: Mistress Decides Who Meets The Mothers
How do you decide if you want to meet a guy's mother? See which of them survives having a strange Dutch woman in head-to-toe leather tickle their feet and pour hot wax on their crotch without accidentally climaxing or involuntarily whispering "yes, mommy." To each their own, I suppose. 
Gabby's group date is S&M-themed, which is fun because I'm pretty sure the kinkiest thing these guys have ever done is picked up their girlfriend's copy of 50 Shades of Grey and used it as a coaster. Mistress Susie tells the men that she wants to get down and dirty. It's time to talk about s-e-x. The reactions around the room are priceless. Erich and his mullet look absolutely petrified, Johnny is unsuccessfully trying to hide the bulge in his pants that grows every time Mistress cracks that whip, and Jason straight up says this is his worst nightmare. You and me both, buddy. 
First question from Mistress: do they know how to treat a woman in the bedroom? I love that they all don't immediately raise their hands. Honestly, Mistress, take a good look around you. That man has a mullet. Do you think he knows where a woman's clit is?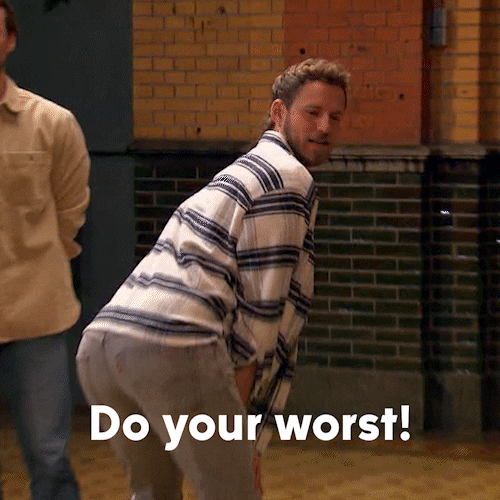 Jesus Christ. No, he does not. 
I will say, it is fun to watch a room full of men be tortured in a random Amsterdam basement. At one point, they're all forced to lie in a circle, half-naked and blindfolded, as Gabby and Mistress defile their six-packs with hot wax and chocolate sauce. In any other context this would be a deleted scene from Taken, not ABC's warped version of romantic foreplay. 
The nudity extends into Rachel's group date as well. She takes her guys on a stroll through the streets of Amsterdam. It's all very casual and touristy until the men start leading her off into different secluded corners to make out with her in earnest. What must the locals think of these public displays of affection? One random guy after another walks off with her to various side streets and park benches and returns with his hair askew and bearing a satisfied smirk? What are they supposed to think is happening over there??
HOW RACHEL THINKS THIS DATE LOOKS: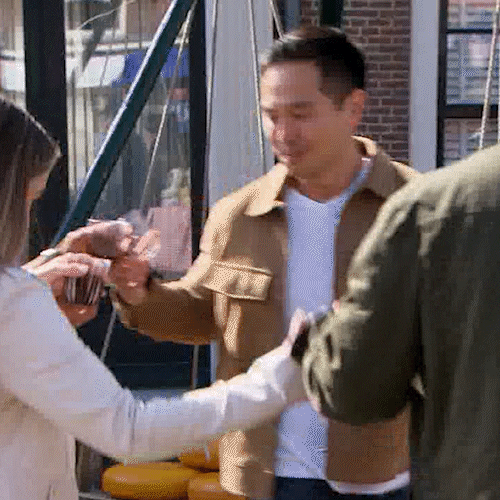 HOW THE AMSTERDAM LOCALS THINK THIS DATE LOOKS: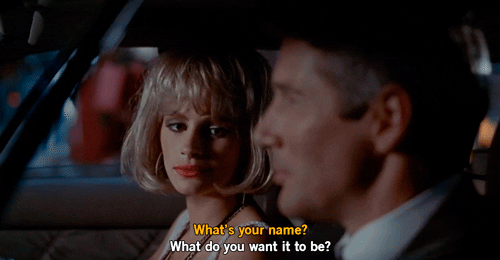 Later, one of the locals makes the mistake of challenging Rachel's men to feats of strength… with cheese. Boy, ABC is struggling to build compelling plotlines this season. Then, Rachel makes it even weirder by asking them all to strip. MY GOD, RACHEL. This isn't a wet t-shirt contest, this is a family friendly square!! Look, I'm happy Rachel isn't crying, but dear god this is a lot of nipple for 9PM on a Monday. 
There is decidedly far too much chest for two group dates that are supposed to help these women decide whose family homes they'd like to enter. It's like they're trying to wring all the sex appeal out of these guys before their childhood traumas kill the vibe. It's all fun and games until Tyler's mom lets it slip that he breastfed until he was eight years old. (He looks the type, no?).  
The Sad: Nate's One-On-One Date
Nate has been a front runner so far, but the moment his name is announced for Gabby's one-on-one date, I feel nothing but trepidation. She has a healthy relationship with her father, she doesn't need his daddy energy. That said, Gabby does show up to the date dressed like she's about to surprise her husband at the office with a quickie (seriously, is there anything underneath that coat?), so maybe that's a good sign?
Almost immediately, Gabby breaks down and starts crying. How do you tell someone it's not them, it's their daughter? You can tell Gabby is really feeling Nate, but she really isn't feeling being a mother. She's only 31! She's too young to be a teen mom. 
In all seriousness, the conversation she has with Nate is heartbreaking. At one point she admits that she's terrified of being a mother. These are the conversations that rivet me on The Bachelorette because they seem like an accident. The whole purpose of this franchise is to glamorize heterosexual matrimony in tired and contrived ways. That Gabby, a woman in her 30s, is speaking so candidly about not being into motherhood—a pillar of hetero societal norms—I'm just gob-smacked. Did the foundation beneath my feet just shake? A woman of childbearing years being happy with an empty womb? And admitting it on national television?? Yes, I think that's the sound of ABC creating a new fault line in the Earth. 
I'm sad to see Nate go, but I think Gabby did the right thing. She seriously considered how hometowns might affect his real life outside of this show. Rather than ignoring her fears, picking him, and having it go down in flames, she's doing the mature thing by voicing her concerns—even if it means losing the guy in the process. There is a child at stake here, and no one gets that more than Gabby. I'm proud of her for being honest and, more importantly, realistic. There's only so much therapy a growing girl can endure. 
Randomest Cameo: Logan's Covid
The last few episodes have been dominated by Logan propaganda, but Logan was suspiciously missing during the second half of the group date. Jesse Palmer tells us that this is because he tested positive for covid. AHAHAHA. You're telling me, that the guy who treated the feelings of America's most eligible women like his a goddamn slinky got covid and had to self-eliminate before Hometowns?? Karma, you ratchet bitch. 
I do have a few questions though. After all, this is the first time since the pandemic began that covid has infiltrated production. First, why is everyone like "thank god only Logan has it!" Um, Gabby just licked chocolate off certain orifices of their bodies in an abandoned warehouse. I'm pretty sure that was exactly how the CDC said the virus spreads. Second, what are these quarantine timelines? Jesse makes a point to cancel the evening portion of the group date "just to be safe", but eight hours later they can all go to the rose ceremony.  I guess covid stops spreading after eight hours? Be honest, ABC. Does Logan have covid, or did production just want a break?
Best Breakdown: Tino
Here's how I know Tino and Rachel are meant to be: they're both the drama. If Nate was Gabby's frontrunner, then Tino is Rachel's. Anyone with working eyes and ears can tell it's not even a close competition between Tino and the rest of the guys. And yet, when Rachel gives the group date rose to Tyler, Tino immediately starts spiraling. I don't know why Tino is sweating it so bad. While the rest of the guys had to give their best sales pitch regarding their families, Tino merely had to exhale before Rachel pounced on him with her tongue. She wants you to say less. You're good to go, kid. 
But Tyler getting the group date rose really upends his whole reality. Immediately after the close of the cocktail party, he power walks off-stage, practically hissing at his producer. He's like "I'm about to put Zach out, I'm about to put Aven out—anybody else who tries to fuck in these waters, you're toast. Done. Let's roll." Anybody else who tries to fuck in these waters? What are you even saying, Tino!! 
It's scenes like these that solidify for me that man did not discover fire. There's no way men had the biggest scientific eureka of an era when they barely have the tools to process basic human emotions. I simply won't believe the lies! 
Hometowns Breakdown
So, who's going to hometowns? It's less dramatic than you might think. Next week, Gabby will head to Erich, Jason, and Johnny's hometowns, while Rachel heads to Zach, Tyler, Tino, and Aven's. I personally can't wait to meet the lunatics who decided to spell the most basic white guy name known to man with a silent "h." The monsters!
Until then!
Images: ABC/Craig Sjodin; Giphy (4)
The Best 'Bachelorette' Recap You'll Ever Read: Get In Loser, We're Going To Hometowns
Welcome back to the best Bachelorette recap you'll ever read! This week we're off to Hometowns, if you can call a Hyatt conference room papier-mâchéd within an inch of its life to vaguely resemble whatever podunk towns these dudes crawled out of a "hometown." Gone are the days when contestants would have to sully their family name by allowing ABC entrance into their childhood homes. It's sad, really. How are we to know which of these guys still masturbates to their high school yearbook quote or lets his mommy cut his meat for him if we don't get a decent look at the house that built them? Hmm?
O, Canadaaaa
At least Katie's in high spirits! She seems far too excited about the first hometown of the week: Blake's. If it feels like we've watched this date before, that's because we absolutely have. This was the exact "authentic Canadian experience" that production cobbled together for Serena P's hometown last season, right down to the maple syrup shots and pickup game of hockey. Like, I know Canada has a diverse and rich culture, and yet, production's attempt at showcasing said culture was to google "Canada" once and follow the first pop-up ad on its Wikipedia page. 
And the contestants go right along with it! They make it out like the entire country of Canada is their hometown. Meanwhile, in America, if you even suggest that living in Greenwich Village is synonymous with living in the West Village, you get called uncultured swine and booed off the subway platform (or so I would assume).
THE BACHELORETTE: What did you do for fun growing up?
CANADIANS ON THIS SHOW: 

I love how Blake turns everything into sex. Like, hometowns is a time to connect on a deeper level, to share stories from childhood and bask in adolescent nostalgia. Meanwhile, Blake is like, "have you ever used syrup as lube before?" Blake! She asked you what your favorite sport was growing up, not to launch into your favorite way to incorporate food into the bedroom. Come on, read the room!
After Blake and Katie get done desecrating Canadian culture, it's off to meet Blake's family! So, who did Blake bring to hometowns anyway? His mother, sister, and a random man with a ponytail. Don't ask me for more details. That's all I can divulge at this time. 
I will say, I have a loooot of questions for Blake's mother, but those leather pants are already telling me everything I need to know. She's giving me major Stifler's mom vibes. Does she or does she not look like the kind of mom who caught him masturbating and instead of leaving the room, sat down with him to give him better tips for reaching completion? 

The resemblance is uncanny. 
My favorite thing about meeting Blake's family is that they clearly think he ain't sh*t. His sister is like, "sooo this is the one you're in love with now" and I may have spit out my wine at the audacity of such savagery. Later, his mom practically calls him a pussy for not telling Katie he loves her. There's nothing I love more than watching strong women verbally emasculate a man on live television. Please do carry on, ladies. 
Blake's date ends on a meh note. He never actually professes any deeper feelings for Katie, though he does allude off-camera to being ready to propose. If that sounds half-hearted to you, that's because it is. He's like, "when I know, I know and this is the most I've known." Hmmm, doesn't sound promising. It sounds like he's convincing himself of this. Exactly the solid foundation on which you'd want to build a life-long commitment!
How Is Justin Still Here?
The most dramatic thing to come out of Justin's hometown date was learning that he could not convince one single family member to show up for his date. He gets both of his parents on the phone and they're like, "sorry we couldn't be there, we just didn't want to. You get it right?" Wowwwww. They seriously said "nah, I'll pass." I have so much respect for that family. 
Even though Justin was unable to lure any blood related family to New Mexico, he is able to procure two friends. Or at least, two hired actors portraying the role of friends. He's like, "they're the brothers I never had! Mostly because my actual brothers said they're too embarrassed to be related to anyone willing to associate with this franchise." Again, I say: I have so much respect for this family. 
There are actually other major red flags on this date aside from his parents refusal to bend the knee for ABC. For one, his "friends" are suspiciously hype about the intimacy of his and Katie's relationship. They're like, "we've never seen this much PDA from him!" PDA?? He touched her pinky once! They're acting shocked that he would breathe in the same direction as the girl he likes. Red flag. RED. FLAG. 
JUSTIN BEING "INTIMATE" WITH KATIE:

But the real deal breaker happens during Justin's tour of "the best of Baltimore." I'm not saying production gave him a lot to work with here (I'm sure they gave him nothing) but MY GOD what a sad excuse for a date. The tour consisted of two papier-mâchéd signs (I told you there'd be at least one!) and a large suspense of reality. Apparently the best that Baltimore has to offer is a single 8 ft. piece of cardboard with doodles spray painted on it that's supposed to represent "graffiti". 
And then—AND THEN!—Justin has the audacity to feed her crabs whilst in landlocked Albuquerque. Look, my family also hails from Baltimore, so I get that blue crabs are, like, the glue that holds that culture together, but those ain't no blue crabs and you know it, Justin. I've seen fresher looking seafood in the Costco frozen aisle. You're sick, Justin! Just sick!
Pork Roll, Egg, & Emotional Breakdown
It's hard to reflect on the other hometown dates when Greg's dominated much of the episode. Their date starts off strong with Greg wanting to show Katie "a taste of my beach town." I'm sorry, but I thought he said he was from Edison, NJ? Show me where the beach is in Edison, Greg, I dare you. Also, let's be honest about the authenticity of this New Jersey experience. I think we all know the real New Jersey experience is less tandem bike riding and more giving someone the finger on the parkway. Be honest, Greggie!
And, look, it's all so very cute up to this point. They're making out in fake rain again and giggling through random activities that do not represent the state of New Jersey in any way, shape or form. Then Katie meets his family and the mood shifts. Things get very emotional very quickly. Greg tells Katie that she fills the void in his life that his dead dad left. She tells Greg that she loves… looking at him. Ooof. 
ME WATCHING THAT SCENE IN REAL TIME:

Katie has said time and again that she won't say the "L" word until the very end, even if it kills Greg in the process. It's very clear from this date that Greg would like to skip to the end and propose to Katie. When Katie doesn't immediately offer to ditch the show, Greg spirals. Like, reallyyy spirals. Like, I've seen less melodrama in an Aéropostale fitting room. 
And this isn't some new side of Greg we haven't seen before. Greg's jealousy and insecurity have been a recurring theme over the last few weeks. Though he's been a frontrunner since night one, he's struggled with the idea of Katie having relationships with other men. I'm not even talking about the physical aspects of dating multiple men at once. No, Greg seems most upset that Katie might be emotionally invested in a relationship outside of theirs. It's like he doesn't understand the foundation on which their relationship was built. This is a reality dating show, after all. 
I love that he's like, "ditch the show! Who gives a f*ck!" Sir, she signed a contract. Also, Greg is an idiot. Even though Katie didn't explicitly say "you're the one, Greg" she does say over and over again that their relationship is the most important to her and she outright tells him he's advancing to Fantasy Suites. I mean, she did everything but wink at him and he STILL didn't get it. 
KATIE: I can't tell you what the future holds for us, I can't tell you if we'll end up together.
ALSO KATIE: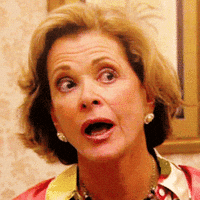 Their date ends on shaky ground. Greg is still in his feels. I think for him, getting the green light from his family meant he was ready to take this relationship to the real world. He's ready to commit right now and cannot fathom that she might need a little more time to sort out her feelings. 
The next day things get worse for the couple. Greg goes to Katie's hotel room to tell her he's leaving the show. Chaos ensues. He keeps bringing up that Katie dismissed his feelings from the night before and I honestly don't think Katie could do anything to get him to stay, short of breaking the space/time continuum to travel back in time and say "I love you" at the exact moment he wanted her to. 
Greg keeps emphasizing that this isn't about roses, that this is real life and she's still thinking of people in a point system. Though he has a point, he's not being very fair to her. She's the Bachelorette, for Christ's sake! That's kind of the whole point! It's a shame because even though he's overreacting, there's a real connection there that's being lost in hurt feelings and miscommunications. Do I think Katie could have handled that conversation better? Sure. She did seem a little cold and standoffish. But I think that's because she doesn't want to get anyone's hopes up—including her own. 
So how does their fight end? Well, Greg has left the Hyatt and is probably halfway to the closest CVS to Bridget Jones the sh*t out of his night with chocolate and drugstore wine before leaving that godforsaken town. Meanwhile, Katie is where any woman rapidly approaching 30 ends up after breaking up with a guy she's known for barely three weeks: crying on a bathroom floor. Ah, yes. I know that scenario well. 
And that's all she wrote, kids! Next week sets us up for the dramatic season finale. We'll have to wait until then to see if Katie is able to recover from her breakup with Greg by letting some sexed-up Canadian pour maple syrup on her in the Fantasy Suites. Until then!
Images: Craig Sjodin / ABC; Giphy (4)
The Best 'Bachelorette' Recap You'll Ever Read: Quarantowns Week

Welcome back to night two of The Bachelorette! Well, it's not so much a "welcome back" as it is an intense feeling of being held in a hostage situation by ABC producers and their sick talent for manipulating plot lines out of literally nothing. But at least Hometown dates are finally here! That means the end is in sight. Praise be. 
This is usually one of my favorite episodes of every season, because by meeting their families the psychopaths who raised them it allows me to really get to know the guys on a more intimate level. On Monday night Tayshia narrowed her hunt for a husband down to the final four: Ivan, Ben, Brendan, and Zac. Normally, if we were living in a world that didn't double as some nightmarish hellscape, this would mean that Tayshia would be traveling to each of their respective hometowns to get an up close and personal look at the origin of each of their deep-seated emotional issues, or at least the start of their steroid addictions. But in quarantine times obviously that format has to change. So, I have a lot of questions. 
For one, are they going to travel to said hometowns in full-on hazmat suits? Or is ABC truly expecting all of their families to quarantine before filming this? Like, they are fully expecting parents in their 60s to just hop on a plane and risk their safety during a public health crisis… for this? I already learned back in March that my mother wouldn't even share her Costco bulk orders of toilet paper with me, let alone fly across the country and potentially expose herself to droplets and small talk with any of these idiots. That said, I suppose they must quarantine because it would be terrible press if The Bachelorette was a super-spreader event. Super-spreading of venereal diseases is always cool with them, but not COVID, that's for sure. 
And indeed they are quarantining! Within the first few minutes of the show Chris Harrison tells us that there will be no traveling to hometowns. Instead, ABC is bringing the hometowns to the La Quinta Inn. I for one cannot wait to see how these guys decide to cobble together their own hometown dates with whatever spare objects they packed and loose trash they can find around the hotel's premises. This should be interesting.
View this post on Instagram
Brendan's Hometown
Brendan has the first hometown date of the week and I'm truly interested in seeing more of Brendan's connection with Tayshia. I felt like they had a moment at the beginning and then we never saw him onscreen with her again. Case in point: I didn't even know how to properly spell his name until this episode. That's a problem. 
As it turns out, Brendan was unable to secure any adult members of his family for the hometown date. Instead, they pulled up curbside and deposited their district's tribute—in this case a small child named Aliyah. "Aliyah" is supposedly Brendan's niece but until I see A) a birth certificate or B) a legal guardian or parent, I will remain suspicious that this is even a member of Brendan's family at all and is not actually just a random kid ABC found walking around the hotel's property line and paid $20 to be on this date. 

Brendan sets up a carnival date for himself, Tayshia, and "Aliyah," which is cute but represents his home state of Massachusetts… not at all. I guess Brendan was thinking if they could handle a totally unsupervised day (minus the film crew, ABC producers, and probably a CPS caseworker) of watching "Aliyah", then the two of them are ready to get married and start a family. I'm not 100% sure I agree with that logic, but I will say Tayshia handled "Aliyah's" withering stares like a f*cking champ. 
Despite all of this, I don't see any chemistry between the two of them. I think at one point one of them says something like "listening to music is something I can see us doing outside this" and it's like, I SHOULD HOPE SO. Were they planning on sitting in silence the rest of their lives? Is that what they imagined marriage to be? I'm seriously questioning how they'd describe their ideal person. Apparently it's something like "likes music as a concept and does not immediately spit in a small child's face." The foundation of all great love stories, people!
Eventually we learn that "Aliyah" does have parents and in fact those parents are related to Brendan. What a relief. I know this to be true because Brendan's brother looks exactly like him. Except his brother looks like he drank all of the whole milk growing up. 
Brendan's brother seems to think Brendan is mature enough for marriage and approves of Tayshia. It's weird that he phrased it like that because Brendan is 30 f*cking years old and has definitely been married before. Whatever. I'm sure Brendan's brother really meant that and isn't just saying that as a precautionary CPS measure, since he did leave his child with these two all day. 

Zac's Hometown
Zac's hometown is up next, and again there seems to be a bit of a stretch when defining one's "hometown." He says he's going to bring New York City to La Quinta, and he says that with all of the confidence of someone who most definitely spent his formative years in suburban New Jersey. This feeling is reinforced when Zac hails a cab like he's an extra on the set of Mad Men instead of calling an Uber like a normal person.
He takes Tayshia to a "true New York" bagel stand that has more fresh fruit than a Dole farm, and not one single browning banana or apple covered in a fine layer of dust like the New York bagel stands I'm accustomed to. Then there's the New York-style pizza he offers her, which was most definitely cooked in California, if not the CiCi's down the street. Quick question, Zac: have you ever actually been to the city before? Because I'm not convinced, buddy!
ZAC ON THIS DATE RN: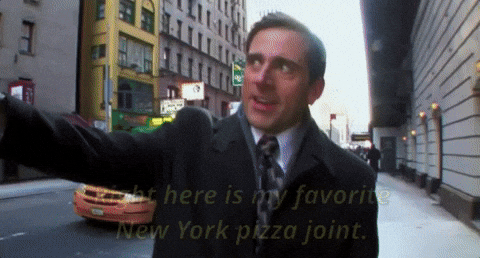 It's clear Zac knows absolutely nothing about New York culture when the final stop on his city tour is to hop into the hotel's fountain and dry hump Tayshia to completion. If this was a true NYC date there would be a homeless person mumbling vague threats under their breath right next to them, and they would be moments away from getting a citation from a disgruntled police officer.
Eventually, Tayshia gets to meet Zac's actual family, and it's fun watching her explain this date to his parents who are also supposedly from the New York area. "How did he show you New York?" "Well, we walked around in a cardboard box and made out in a fountain." Actually, you know, that might be a more accurate New York experience when described that way.
View this post on Instagram
Even though Zac's brother is just as skeptical of this relationship a as I am of Zac ever having spent an actual day in NYC, the rest of his family seems to be on board with Tayshia. His mother especially looked grateful that she might actually get some grandkids out of this, or at the very least spend an afternoon in the same general vicinity as Chris Harrison. 
Ivan's Hometown
Let's all just take a moment to feel grateful that we finally get to have some uninterrupted Ivan time on our screens this week. Truly, watching his adorable, normal face on my screen is putting years back on my life. *takes deep peaceful sigh* Okay, moving on. 
Their date is very cute and down to earth. They cook a meal picked out by his little niece, whose cuteness is no doubt being closely monitored by Aliyah. If she rushes their date with a piñata and some sassy one-liners we'll know she's feeling upstaged. Honestly, the whole thing feels very normal. At one point Tayshia even says that this date feels like something that they'd do in the real world, and it does. I actually feel like I'm watching a real, fully-formed romantic relationship on my screen, and not just some gimmicky sideshow that makes me feel better about my personal life but worse about the human condition.
Ivan lets it slip that Tayshia is only the second girl he's ever brought home to meet his family. This is good intel to have so that after I slide into his DMs and charm him with my nudes sparkling personality I won't be surprised to learn that I'm the third girl he's bringing home to mom. 

I have a very real connection with this face oh my goddddd.
As far as meeting the family goes, Tayshia shows up in the exact same dress as his mother and Ivan's dad brings up Tayshia's divorce. So, like, it could have gone better. The real heartwarming moment from this date is when ABC brings out Ivan's brother who'd recently been incarcerated. It's unclear whether ABC commandeered his freedom specifically for ratings this purpose or if he'd been released prior to this episode, but either way it's a moment. It even made me tear up a bit. Honest! My dog looked so alarmed she started barking and knocked over my wine, and I wasn't even mad. 
Ben's Hometown
Though Ben is from Indiana, he decides to make his hometown where he feels at home most: Venice Beach. Okay, that's not how this works, Ben. I feel most at home on a rooftop in Miami drinking rosé by the bottle dancing my face off in a crop top, but that doesn't mean I can claim it as my hometown! 
View this post on Instagram
You're right, Ben. This feels just like Indiana!
Honestly, what's more shocking is that Ben's idea of an authentic good time is something straight out of any romantic comedy montage reel. Like, I would not be surprised if he presented ABC producers with the storyboard from Billboard Dad and was like "no, this is how I grew up, honest!!" They go rollerblading, take wellness shots at a juice bar (shudders), stumble upon their couple caricature, and spend the day at the "beach." By "beach" I mean another pool date that's masquerading as something exciting. Is anyone surprised? 
Ben doesn't have a great turnout with his family for this date, but he does bring his sister and a famous-adjacent friend who just seem excited to get sh*t faced on The Bachelorette. Relatable. 
They both seem over the moon that a human woman is willing to put up with Ben's sh*t, and that feels like a giant red flag to me. Perhaps what's most disheartening is that despite all of the chemistry Ben and Tayshia definitely have, Ben's friends have to coax an "I love you" out of him like I have to coax my blackout friend to drink water after 1am. It doesn't go great. In the end, he isn't able to admit his feelings for Tayshia. He resolves to be honest with her after he makes it through the next rose ceremony, and he says this with all of the confidence of an emotionally unavailable f*ckboy who girls have picked time and again at the loss of their own sanity. 
View this post on Instagram
Sure enough, Ben's downfall is that he never said "I l love you." Tayshia sends him home at the rose ceremony and, honestly, she doesn't even seem sad about it. At one point Ben says "Don't worry about me, I'm always alright", which is definitely something I've said before eating three gallons of ice cream and sending a "do u ever miss us?" text to my ex. I do actually feel really bad for Ben. Even though he is absolutely stone faced during this conversation, I think that's a defense mechanism more than anything else. That's something I do when I'm upset or, like, read through any of the comments section of these recaps.  
And on that note, fantasy suite dates and the finale (??) are next week! I'd say it's a holiday miracle but I know no one would every willingly ask to spend their holiday season with the vultures at ABC. Until next week!
If you're someone who gets emotionally invested in the journey of The Bachelorette, you may also be sensitive to all the #hairbreak moments happening this season. We get it, it's stressful watching the lead get more split ends each week. But it's not as painful as your own hair suffering from heat damage, stress, and other causes of #hairbreak. Pantene's Daily Moisture Renewal, Repair & Protect, and Sheer Volume Collections will bring softness, hydration, body, strength, and overall health to your hair. So even though you can't keep Tayshia from giving the Final Rose to the wrong guy, you can stop #hairbreak. Click here to get the Pantene core collection and prevent up to 90% of future damage.
Images: ABC/Craig SjodinGiphy (2); ABC (3); @thesnatchelor, @thebetchelor, @bacheloretteabc, @bachelor.jpg (1)
The Best 'Bachelorette' Recap You'll Ever Read: It's A Bloodbath
Welcome back to another riveting night of The Bachelorette! Obviously, I'm using the term "riveting" loosely here, as the only riveting things I've seen this season are the hoops ABC has made Chris Harrison jump through to secure his holiday bonus. Speaking of which, after two very lackluster episodes with JoJo playing host where she was the epitome of "sit here and look pretty" (come on, we all know it's true!), Chris Harrison is back on set. He's looking remarkably fresh-faced for a man who spent three days making trips back and forth to Target for random dorm things his son didn't think he would need in college, like more than a single towel or one of those space-saving bins that rolls under your bed, and then another 14 days in ABC's basement bunker as a "quarantine precaution." Chris, you're really doing amazing, sweetie!
This week is a big one for Tayshia because she's somehow got to narrow down her crop of men from a number the CDC feels very uncomfortable about hanging out together indoors to four for Hometowns. And by "Hometowns", I mean the clip art collage of popular things in said hometown that will make up the background of the patchy Zoom call with these dudes' parents. 
CHRIS HARRISON TALKING ABOUT HUMAN MEN ON THIS SHOW: Wow, Tayshia, you've really cleaned house.
ALL THE MEN STILL LEFT ON TAYSHIA'S SEASON: 

Seriously, I've seen less men at a 2019 Houston Hall happy hour. This is about to be a bloodbath. *turns up the volume on the carnage*
Before I jump into the rest of this recap I wanted to give a bit of a disclaimer: hold onto your hats boys and girls, because I'm shaking things up. Normally, I like to keep a meticulous record of each episode and transcribe every minute detail for your personal enjoyment (and so that my therapist can have a better understanding of where my trust issues lie). This week I'm not going to do that. Last night's episode felt super weird and rushed through, so I'm going to give you a highlights reel. I figure if ABC has the audacity to air this season through the entire fall/winter holiday season, thereby forcing me to humiliate myself in front of my immediate family as I quietly make my case for why I should have ownership of the remote and try to convince my mother that The Bachelorette is somehow better TV than rerun episodes of Jeopardy, then I'm allowed a little leeway with the format of my recaps. Onward!
Things I Wish I Could Unsee: Blake's Boner Date
Blake's date is perhaps the most shocking of the season because they are allowed to somehow leave the hotel's premise for a date that is straight out of one of Spencer Pratt's wet dreams. For this date, Tayshia and Blake are sent to the desert where a spiritual guide, who was most definitely not an actress, and super definitely not the actress who played the ghost in the haunted house episode, waved some crystals at them in an attempt to open their chakras. 
Clearly this date was ABC giving Tayshia an easy out to dump Blake. Let's be real: Blake has big group date energy but he was never going to make it to the end of the show, when the settings get more serious and intimate. Case in point: he gets a massive boner when an elderly lady tells him to concentrate on her crystal. 

I think Tayshia was open to seeing if there was anything more to her connection with Blake, as she did come dressed for this date wearing approximately seven crystal rings on her fingers, one for every chakra. Alas, she looked deeply into his eyes and realized that he's the kind of guy who is going to draw little cartoon dicks on every receipt, napkin, and loose piece of trash he can find. Look on the bright side, Tayshia! At least you know about his phallic obsession now before his mom let you peruse his middle school notebooks and you realized you were dating the self-proclaimed Picasso of dicks.
BLAKE AS A CHILD, I'M SURE: 

Tayshia Is The New Human Fountain Formerly Known As Ashley I.
Going into this episode, I was pumped to see Tayshia slash and burn through her remaining men. The Romans had their gladiatorial games, I have my Bachelorette rose ceremonies. We all get our kicks somewhere. So, you can imagine my disappointment when instead I was treated to two hours of watching Tayshia's emotional breakdowns, the likes of which have not been seen since Ashley I. cried over the Arby's Manager she now calls her husband. 
After sending Blake home, Tayshia realizes that she also needs to send Riley home. She does the compliment sandwich thing that I do when I'm trying to tell the 21-year-old intern that, while she did massively f*ck up the client's copy, she also looks super cute today, girl! This goes over with Riley about how you'd expect. He seems upset and disappointed and honestly so am I. It seems like he should have gone further.
After sending him home, Tayshia wails "I'm sorry!!" at the fading headlights of the cab. It's just melodramatic enough that I know she'll be using this clip to show her "range" to future brands she wants to work with on IG.  I mean, it's unclear what she's sorry for exactly: wasting Riley's time or forcing him out of the house in his slippers and jammies. I guess ABC will be FedExing him his luggage??
View this post on Instagram
Tayshia's reign of terror doesn't end there. At the next rose ceremony she sends home both Bennett and Noah. This means Zac, Ben, Brendan, and Ivan will all be sharing their Hometowns with Tayshia via a Google Earth search. 
The Men Tell Nothing And Yosef Is Still A Jerk
It's interesting watching Chris Harrison host the Men Tell All in an empty hotel lobby. Half of what makes the Men Tell All so compelling is watching the men be skewered on stage by the withering stares of a studio audience full of wronged women. I suppose we'll just have to hope the guys can feel our derisive stares through the television screen. Carry on.
The best one-liner of the evening comes from Noah, who screams at Kenny for apparently no reason at all: YOU ARE A ONE DIRECTION PARTY BOY MANAGER WEARING CAMO. Full disclosure: when he said that I screamed and threw my panties at the screen. Well, at least metaphorically. That's the stuff that legends are made of. 
View this post on Instagram
Nothing else really happens during the Tell All—even the bloopers are boring as hell! The producers must have foreseen how much of a snooze fest this after show would be without a crowd full of bloodthirsty women hyped up on house chardonnay and the prospect of booing a room full of fancily dressed men. It's the only reason for why they'd bring Yosef out when they've been trying so desperately to brush Clare's season under the rug. 
Chris offers Yosef a chance to apologize for his behavior and he takes the rope ABC lends him to metaphorically hang himself. He wants us all to know that he's not sorry for his actions, he's just trying to set an example for his daughter. How else is she ever going to know how sh*tty men are if she doesn't watch her daddy verbally abuse a woman on national television?? He said what he said, okay!! Meanwhile, the other men double down on their stance that they were willing to humiliate themselves on national television for love. In fact, that was a part of the contract they all signed. Yosef, what did you sign exactly? Honestly, the real winner of this fight was Riley and his eye rolls. 
And that's all she wrote! Let's hope Hometowns are more entertaining than whatever the hell I just watched on my television screen. Until then!
Don't miss out on anything happening in Bachelor Nation. Subscribe to our weekly newsletter here. 
Images: ABC/Craig Sjodin; ABC (2); @thebetchelor, @bacheloretteabc /Instagram (2); Giphy (2)
The Best 'Bachelorette' Recap You'll Ever Read: Entangled In Sin
Sponsored by SkinnyPop
Hometown dates are finally here, and I for one could not be more pleased. This is always one of my favorite episodes of every season, because we really get to know the men on a more intimate level by meeting the psychopaths who raised them. This week, Hannah will be traveling to Peter, Tyler, Luke, and Jed's hometowns, where she'll get to see where each of them gets their deep-seated emotional issues from, or if it's just steroids. Fun! So, let's dive right in, shall we?
Peter The Pilot's Hometown Date
First up, we have Peter in California. Tbh I don't think this date placement bodes well for him. I feel as if the person who goes first is usually not high on the lead's list of priorities. Plus, he's the only one to come from a state where you can't buy a gun at the same place you can buy toilet paper, so that's definitely some points against him.
LOL. ABC, you can't HONESTLY possibly expect us to believe that that's Peter's real car and not something production pulled out of their asses to give him some more sex appeal. There's no way in hell a commercial airline pilot makes that much money. Please.
Peter starts off his date by giving Hannah an airplane tour around Southern California, and this is 100% not the first girl he has given a romantic airplane ride around the city. This is a move right out of his pilot handbook, as it should be. I mean, if the condom Hannah found in his glove compartment on the way over there wasn't indication enough, then the MAKING OUT IN THE SKIES WHILE OPERATING A FLYING MACHINE sure shows us that he has this routine down pat. Kudos to you, Pete!
Whether he is flying you to hometowns and taking you to Bonetown, Pete is going to get you there safely. #TheBachelorette pic.twitter.com/s2es4PBmyt

— Nick Viall (@viallnicholas28) July 9, 2019
Moving on. Peter brings Hannah to meet his parents and his mom is LIVING for her 15 minutes of fame.
PETER'S MOM: Do you love her?
PETER: Well normally my relationships last about as long as the walk from the Delta lounge to the terminal, so I guess so?
At least he's honest!
Meanwhile, Hannah sits down with Peter's brother who tells her that Peter is a "hopeless romantic." Lol, sure, Peter's brother. If by "hopeless romantic" you mean "has definitely banged a girl in every country," then yes, I'm sure Peter that's exactly what Peter is!
Also, is it just me, or does Peter's dad basically look like Captain Lee from Below Deck?

I. Can't. Unsee. It.
Peter starts talking about how deep he's falling for Hannah, but offscreen admits that he can't say "I love you" just yet because he's scared. Meanwhile, Hannah looks like she'd rather endure three hours of Barbara talking about her jewelry making hobby than five minutes of Peter talking about his feelings for her. Uh oh, Petey. It's not looking good for you, buddy!
Tyler's Hometown Date:
Hannah heads to Florida next for Tyler's hometown date, and honestly I'm shocked by what I'm viewing on my screen rn. I was expecting to see, like, cars on fire or people walking around without pants on or at least one white guy rapping. Those scenarios track with my understanding of Florida, not this f*cking paradise. Dare I say Florida…looks…nice? *waits to spontaneously combust*
Okay, Tyler was not f*cking around when he planned this date. Mimosas, boating, and bikinis? HE IS SPEAKING MY LOVE LANGUAGE. If Hannah doesn't choose him in the end then I'm sorry but she can't be helped.
On stop one of Tyler's boat tour, he shows Hannah the house he grew up in before he lost his fortune and only became medium rich, like Kardashians in 2007 rich. He's like "Yeah, now we can only drive by the house in this boat my family owns. It's sad." SO SAD. Shall I get out the world's smallest violin for you, Ty?
Post-boat ride, Tyler and Hannah head to off to meet his parents in the hovel starter mansion they were forced to downsize into. Have any of us known pain like this? (Because I sure would like to).
This is our first glimpse of Tyler's home life and already I like what I'm seeing. And by "what I'm seeing" I mean his brothers because MY GOD this family is beautiful. Do we think they might also be single and desperate? Because HI.
Oh, I forgot Tyler's dad was sick. Now his poor father has to battle for his life and be on this godforsaken show? Was the disease not punishment enough?? Also, he keeps calling Hannah "Miss Hannah" and it's so cute I can't.
Tyler's dad pulls Hannah aside for a heart-to-heart and this sweet angel of a man is giving me such Buddy Garrity vibes it's insane. Hannah's like "Do you think Tyler is ready for an engagement," and his dad replies with "Well he's 26 so…" As if legally being forced off his parent's insurance plan means he's now ready for marriage. WHAT'S YOUR POINT TYLER'S DAD? You can be older than 26 and live a super fulfilling life all alone with nothing but your dog and 12 seasons of Criminal Minds to keep you company! At least that's what I whisper to myself in my darkened living room every time Netflix asks "Are you still watching?"
Tyler must have thought the date went pretty well, because when he walks Hannah out to the car he slides into the backseat with her and immediately starts rubbing one out on her thigh. Or she could be rubbing one out on him. I really can't distinguish whose legs are whose because both of them are wearing matching skin tight white jeans.

Luke's Hometown Date:
Luke's hometown date is up next, and it's the one we've all been waiting for. Why we're in Georgia and not in the basement of ABC studios where the producers grew him in a pod with protein shakes and clean eating for six weeks before casting him on the show this season, I don't know. But I'm willing to play along if you are, Mike Fleiss. Carry on.
Luke tells Hannah he wants to take her to the one place he visits every week: the shower Sunday School! So, let me get this straight. Peter takes Hannah on a plane, Tyler takes Hannah on a boat, and Luke *checks notes* takes Hannah to pray in a stranger's basement? HANNAH HOW ARE YOU SERIOUSLY STILL TORN ABOUT WHICH GUY TO CUT.
Also, Hannah is looking like she wishes she'd worn anything other than that lace silk cami today. I wonder if she'll burst into flames the second she enters the church like the philanderer she is.
LUKE: I was chasing sex. I was entangled in sin.
ENTANGLED IN SIN!! Okay, Luke is acting like he spent his freshman year of college at a bunny farm in New Mexico drowning in booze, pills, and the female flesh. Like, did he steal this speech from Lamar Odom's memoir?
Side note: I'm starting to think Luke channeled all that sexual energy into his eyebrow maintenance because DAMN those are some manicured brows. How have I never noticed those bad boys before??

Okay, how much do we think Luke paid these guys to say those nice things about him? Especially that one comment about him being "giant"? Nice try, Lukie, but this isn't making me think you're a good guy so much as you might be involved in a cult.
Hannah meets his family next, and before grandma can even scoot over on the couch to make room for her, Hannah starts reading through her and Luke's couples therapy transcript RIGHT IN FRONT OF THEM. Like, why is she talking about the house drama in front of his entire family? She's like "it started out great with your son, but then he turned into a total piece of sh*t. Lol! When's dinner??"
Watching Luke's family unequivocally defend him is making me understand why Luke thinks he's infallible. They're saying that the show made him act the way he has for the past eight weeks and while, yes, that might be a little true, it can't explain away all of his toxic behavior. After Hannah tells his family about his aggression and blatant disregard for her wants they laugh it off in a "boys will be boys" kind of way, and it's sickening.
LUKE'S DAD: Luke's a great guy!
LUKE'S BROTHER: Luke's a great guy!
RANDOM CHURCH GUY: Luke's a great guy!
JESUS FROM THE SHOWER: Luke's a great guy!
HANNAH: You're right, I think I'm in love with him.
Go home, Hannah, you're brainwashed!
Jed's Hometown Date:
Last but not least, Hannah heads to Nashville for Jed's hometown date, where I'm sure they'll spend the majority of their date actively avoiding all the places he took his other girlfriend in Nashville. So what does that leave? The back alley behind the Starbucks? That said, I do feel like these two have the best chemistry out of everyone this season. Then again, Jed was a Chippendales dancer so he has been known to manufacture chemistry with a pole.
Speaking of manufactured bullsh*t, I can't listen to one more Jed Wyatt original. You guys, I just can't. He's like "and lookie what we have here? We just happen to be by my recording studio!!" Yes, what fortuitous timing, indeed. And look! They're going to write a song together. How spontaneous and crazy and I'm sure this won't at all be available on iTunes tomorrow, but you can use code "JED WYATT" at checkout just in case.
After Jed's done with his weird Johnny Cash foreplay, he takes Hannah to meet his family and—more importantly—the family dog. Okay, Jed's family seems very confused about why Hannah is meeting them. It's like they knew they were being filmed that day, but they just thought it was for his audition for The Voice and not The Bachelorette.

The face you make when you were expecting to meet Blake Shelton at the end of the day not a former 4th place beauty queen.
JED'S DAD: It's hard for me to wrap my head around all of this because he told me it was just for publicity
YOU AND ME BOTH MR. WYATT. Also, does anyone get the sense that in Mr. Wyatt's wildest dreams he's Billy Ray Cyrus? Just me?

Meanwhile, the conversation isn't going any better between Hannah and Jed's mom. Hannah asks her if she thinks Jed is ready for engagement and she all but says her son ain't sh*t.
HANNAH: Your son seems really great.
JED'S MOM: He is great.
HANNAH: Will he treat me right?
JED'S MOM: Lol not a chance.
Well if that's not a ringing endorsement for legally binding yourself to someone until the end of time then I don't know what is!
The Rose Ceremony:
Moving on to the rose ceremony. Hannah laments having to choose between three guys she's into who are ready for marriage, and one guy she's into who is ready for a record deal. It's a real Sophie's Choice.
HANNAH: How to you compare apples to oranges to kiwis to tomatoes?
CHRIS HARRISON: Yeah, I don't care.
Oh, Chris. We've missed you buddy!
Hannah starts handing out roses and I'm SHOCKED that it's down to Jed and Luke. We know from the promos ABC keeps shoving down our throats that Luke makes it to the fantasy suites thanks to that clip of him telling Hannah it's only okay when *men* sleep with multiple people at once,  and I honestly didn't think Jed would be going home after he said the L word. Parental sabotage or no. Rather than make a decision, Hannah does what I do when I'm under a modicum of stress: flee the scene.

I love that it took Chris Harrison a solid 15 minutes before walking over there to comfort her. I know it's confusing because after the fence jumping incident of 2019 you bartered your way to less screen time for more pay, but it's actually your job to comfort the lead, Chris!
Hannah keeps saying that she hasn't had time to "dive in" with these relationships, but she really wants to "dive in" with each of the men and she's definitely talking about banging them, right? Like, "dive" has to be a euphemism for their penises, yes?
Hannah returns to the rose ceremony and declares that she absolutely cannot make a decision and then metaphorically stamps her foot in protest. Luke looks completely unfazed by this change of events while Jed looks weirdly upset for someone who was only planning to make it to the top five to begin with.
LMAO CHRIS. He's like "here are the roses you asked for, you ungrateful bitch" and hands Hannah a second rose. So she's just allowed to keep all four of them now? Do the rules just not apply anymore? ARE WE JUST GOING TO LIVE IN ANARCHY LIKE THIS?!
Sighs. I guess we will—at least until next week when Hannah finally gets to see their penises more from them and can make a decision. Until next week!
Images: Giphy (3); ABC (3); @shesallbach /Instagram (1); @viallnicholas28 /Twitter (1)