Is It 2020 Yet? Weekend Horoscopes December 27-29
It may be hard to believe given the fact that you're probably just now surfacing from a food- and alcohol-induced coma, but there's magic in the air this weekend. The Sun and Jupiter both enter Capricorn today, a union that only takes place once every 12 years, which means that for the next two days, anything could happen. Yes, maybe even getting off your parent's couch and eating a vegetable, but let's not get too crazy.
Aries

This weekend is brining good news, Aries. Let's just say that some long-awaited things will finally be coming to fruition, and it's all down to your hard work and borderline obsessive dedication. Whatever, the ends justify the means, right? This could be a small-scale achievement or something that's been a long time in the making, so make sure you celebrate accordingly!
Taurus

This weekend is the perfect time to pursue any passions or adventures that you've been holding yourself back from, Taurus. You'll find yourself not only acutely motivated to get after them, but suddenly with the means of doing so as well. Don't waste this opportunity! It's time to, dare I say, take the bull by the horns (I know, I'm sorry).
Gemini

This is a weekend for bold moves, Gemini. You've had something to say for a while now and have been uncharacteristically quiet about it. Well guess what? NOT ANYMORE. Arm yourself with your favorite form of liquid courage and then make your voice heard. It's the holidays, so you don't need to worry about the ramifications until next week.
Cancer

The union of Jupiter and the Sun is going to give you that extra boost of courage to start making moves, Cancer. If there are things being left unsaid, or relationships that could use a little definition, this is the weekend for getting after it. Your typical aversion to change will be nowhere in sight for the next two days, so don't be afraid to go big.
Leo

If there's anything about your life that you've been unsatisfied with, Leo, this is the weekend for tackling it. For the next few days you're going to find yourself dedicated to making changes, be they personal, environmental, or physical, and there's a good chance they'll actually stick. Don't be afraid to take a good look at your life (almost impossible to do this time of year, I know) and figure out which parts of it you're unhappy with. Does this almost sound like a New Year's resolution? Well, yeah. But just less cliche.
Virgo

It's time to start repping yourself, Virgo. You've been working hard—on your career, on your relationships, on yourself—and it's time that people started recognizing it. You don't need some big occasion to showcase how great you are, just get out there and let the people know what you've been up to. Recognition is an important step in the process, and well-deserved at this point.
Libra

This weekend you'll find yourself wanting to connect with family and friends. Don't fight it! That's literally what the holidays are for! Don't feel guilty shirking social responsibilities in lieu of kicking back with the people you care about, and likely don't get to see as often. There's nothing quite so soothing as looking like a total bum on your parents' couch, watching movies and eating food that your normal self wouldn't be caught dead even looking at. Soak it all in! This doesn't happen all that often.
Scorpio

Your weekend forecast shows 100% chance of functional communication, Scorpio. Maybe not the outlook you were hoping for, but one that is very much needed. Spend the next couple days getting things off your chest, that way you can go into the new year with a clear conscious and substantially less baggage. It may not always be the easiest route, but it's the one that will have you feeling better in the long run.
Sagittarius

You hear that, Sagittarius? It's the sweet dulcet tones of you spending a bunch of money this weekend. Those post-Christmas sales won't know what hit them. You've done a great job of being financially responsible this year (for the most part), so what better way to celebrate than getting out there and spending all that holiday cash? Don't feel guilty—you deserve a treat now and then, too.
Capricorn

Get ready, Capricorn, because this weekend you're going to go against all your instincts and do the one thing you truly hate doing: take a risk. We promise, it's going to be okay. The Sun and Jupiter moving into Capricorn is going to have you feeling like luck is on your side, and it's time to finally make those bold moves you've been secretly plotting for months. You've thought about it, dreamt about it, spent an outrageous amount of time strategizing around it, which just leaves one thing left: doing it.
Aquarius

This weekend is about you, Aquarius. That's it. The only things you need to concern yourself with the next 72 hours is what you want, what you need, and what position you're most comfortable in pursuing those two things. The new year and all the stress that comes with it is right around the corner, so hold onto this last bit of 2019 and use it to rest before real life kicks back in.
Pisces

The Sun and Jupiter entering Capricorn has fostered the perfect environment to get the gang back together. You're feeling social, you're feeling nostalgic, and you're feeling like maybe getting day drunk—so call up your friends and make it happen! Being an adult means that these kind of reunions don't get to happen as often as we'd like, so take advantage of the downtime and relive your college years—you know, when you just hung out on a couch with your friends all day and worried about literally nothing. Ah, youth.
Images: Giphy (12)
So Long Sweet Summer: Here Are Your Labor Day Weekend Horoscopes
Don't cry because it's over, smile because it happened, Ew. Gag me. We're full ugly crying that summer is coming to an end. Sure, officially it's not over until the middle of September or some shit. But we all know the actual summer season is Memorial through Labor Day. Though you'll probably be doing some end-of-summer pleasure seeking, don't be surprised if complete happiness continues to allude you. Anxiety about something in your life lingers, but, like, hopefully you can ditch those feelings like a bad boyfriend as we change seasons. Here are your Labor Day Weekend horoscopes:
Aries
You're seeking activities that make you feel productive this weekend. So, sure, sipping margs by the pool sounds appealing in theory. But you've got so much on your mind, sitting around on your ass doing nothing will actually bring you more anxiety. Ironic. Anyway, your best bet to keep you from psycho-texting your best friend, mom, and boyfriend all weekend is to stay active and moving. Plus, you get drunk faster if you're moving while you're drinking, right?
Taurus
The Sun linked to the Moon in your sign sets you up perfectly to act exactly like your real self this weekend. If rocking just a bikini top and tiny jorts isn't your thing, don't feel pressured into doing it to fit into the group insta. I promise, wearing and doing what feels right to you will make you stand out from the crowd way more than having the same style as every fucking fashion blogger on the internet right now. You do you, boo.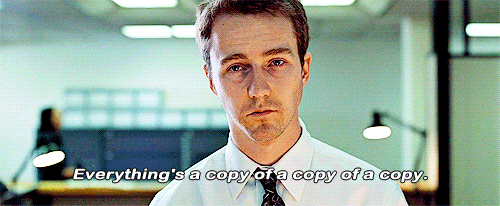 Gemini
Sure, it's expected that you party all weekend to commemorate the end of summer. It's a good thing you don't mind being unconventional because you'd rather take it easy and relax at home than catch herpes in some Vegas day club swimming pool. You only need to recharge at the beginning of the weekend, though. By Sunday, you'll change your tune and be ready to get out of the house. Typical Gemini. As always, you can enjoy the best of both worlds.
Cancer
If you were planning on having a relaxing and leisurely Labor Day Weekend, you're SOL. Your moving and shaking doesn't stop even into next week. You'll get phone calls, texts, and DMs from all kinds of people. Likewise, people will be demanding your attention in person. By Sunday, you'll probably be begging for a break from being so popular. You probably won't get it, so come up with a really good excuse as to why you're still hungover on Tuesday morning.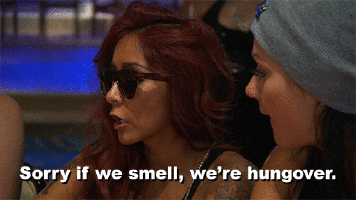 Leo
You're all about making the right connections this weekend. Unfortunately for the single betch, that connection might be more professional than personal. Like, maybe you match with a great guy on your chosen app only to find out it's more of a match in the boardroom than in the bedroom. The good news is you guys can be friends with benefits even if the only benefit is access to more industry gossip and insider knowledge.
Virgo
According to your weekend horoscope, you're out to experience new things and learn more about who you are as a person. No, you don't have to go on a yoga retreat or take some lame vow of silence in order to achieve self-realization. You can push yourself outside of your comfort zone by trying a new activity or connecting with a new friend. Go ahead and agree to be lawn-dart partners with that handsome stranger at the barbecue this weekend.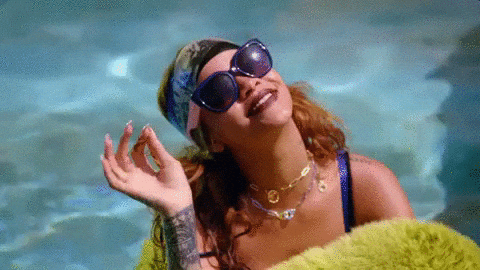 Libra
You have a lot to process emotionally this weekend. That's not something to necessarily shy away from. You're getting closure on something important and emotionally preparing to begin a new phase of your life — which includes less swimsuits and more boots and sweaters, probably. You don't have to hide out from your friends to work through some of this sh*t. In fact, a good convo with your most trusted besties could do you a lot of good.
Scorpio
This weekend, a beneficial Sun-Moon aspect is getting you in touch with what you need from a partner emotionally and physically. Like, maybe your guy is the nicest, sweetest thing, but you just can't get your lady boner up for him. Time to have a convo about what's going wrong in the bedroom or just end it altogether. You deserve to have all your needs met, so if there's a missing piece, stop wasting your time by Saturday, so you have half the long weekend to get over him and under someone else.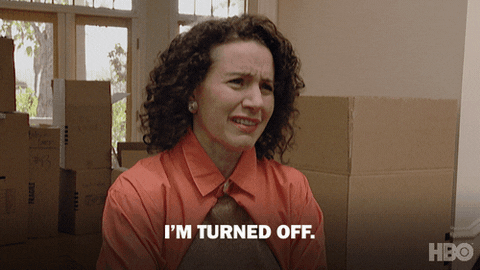 Sagittarius
Patience is at an all time low this Labor Day. Whether you're waiting for your friends to get their shit together so you can get out the door, or you're over Jen talking about her amazing world travels on her dad's dime, you can always just leave. I mean, like, they invented Uber for a reason. There's no need to be held back by slow people or conversations that drag you down. This weekend, when you don't like what's going on around you, GTFO.
Capricorn
The Sun-Moon pushes you to get in touch with a higher form of love. Sure, you could have too much frozen sangria and end up crying about how you'll never find your soulmate. You could also discover a passion that fills the deep, empty void in your heart so you don't even really realize that you're unhappy single or in an unfulfilling relationship. This kind of sounds depressing, but I swear you'll come out on top with a love that's not just superficial.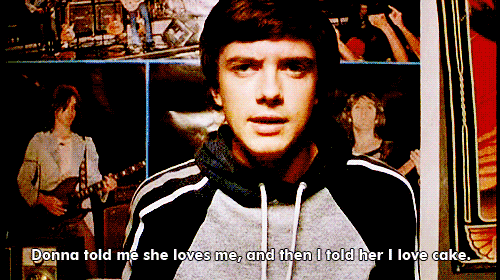 Aquarius
Connecting with someone one-on-one refreshes your soul. Even though you've got a lot to pack into this long weekend, it's important that you take time to bond with someone close to you. Call your mom. Call your grandma. Call your college roommate in Peace Corps in Tonga. International charges be damned, you need to have conversations with people who share history with you. Reminiscing about the drunken trainwreck that was the summer will have you refreshed and ready for the fall.
Pisces
Your Pisces intuition is a little bit off this weekend. It's like you're putting out a lot of bad vibes so that you can be right about a situation, ultimately making you unhappy. Tell your psyche to shut the f*ck up this weekend and let you live your life. You can always give yourself the "I told you so" lecture later on, so why not enjoy what you're doing now. I think it was my mom or Gandhi or someone else really wise who said "on't waste time worrying about sh*t that hasn't happened yet."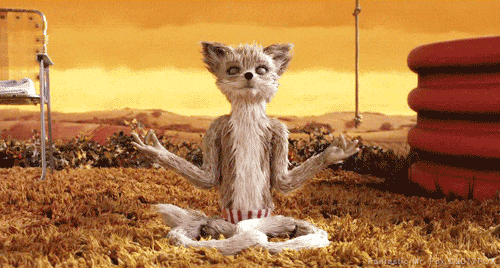 Images: Shutterstock; Giphy (6)