14 Sex Toys To Gift Yourself This Holiday Season
Navigating relationships and sex drives in 2020 has been a total trip. Virtual and IRL dating has been wild AF, the thirst has been realer than ever, and living in general has basically felt like riding a roller coaster without a seatbelt. Especially with COVID-19 cases on the rise again, it's time to do what's safest by continuing to f*ck ourselves. Literally.
With the holidays right around the corner, you owe it to yourself to gift yourself one (or all) of these 14 awesome sex toys. Because let's face it, we all deserve (read: need) them and the stress reliever that comes along with masturbation right now.


As one of my personal favorites, I'm naturally putting it at the top of the list. Charmed is a powerful wand vibe that has a fun little fin on the head for pinpointed pleasure. Slip the tip in between your lips (please appreciate this rhyme) to stimulate the clit directly. If you're on the more ~sensitive~ side, use the smooth back of the ball to please yourself. With four super powerful vibration settings to choose from, I promise you're gonna have a good time.

This bullet vibe hits the spot every time. It's small enough to hide in your nightstand and powerful enough to please TF out of you with five intensities and patterns. Oh, and it's waterproof, making it a perfect toy to slip into your bathrobe and sneak into the shower with you.

If you're a toy fan, you might already know about the Womanizer. If you're into toys and in a relationship (nearby or LDR), you probably already know about the app controlled We-Vibe. If you don't know about either, now's your chance to buy both at a discount! This limited edition kit combines clit suction Womanizer Premium and dual stimulating We-Vibe Chorus to offer you $100+ off the OG prices of buying both toys separately. It's basically the perfect gift for yourself… and your partner, if you decide to share.

Do you like audiobooks? What about vibrators? Now what if I told you we could combine those two things to give you the most satisfying reading experience known to humankind? Introducing: the Vibease Bluetooth responsive panty vibe. Slip into a good book and masturbation sesh at the same time with this vibe that fits in your panties and vibrates according to what you're listening to (via Bluetooth). Yes, really. This gives erotica a whole new meaning. 

Prostate owners, get you one of these remote controlled butt plugs. Actually, if you don't have a prostate, you should get one, too. This silky smooth silicone plug has a flared base (which is IMPORTANT so it doesn't get lost in your body) and is designed with a dented tip in an effort to maximize P-spot stimulation. It also boasts 8 modes and 12 intensities so your booty can experience all the sensations.

Zumio is another masterpiece of a toy that I've been obsessed with for a while. Its SpiroTip™ technology doesn't vibrate, but rotates in teeny tiny circles that please your sensitive parts with ease. There are three Zumio models to pick from: X, S, or E. You can read more on their website about each of their intensities, but TL;DR: X has a long stem and medium tip, S has a shorter stem and large tip, and E has a curved, rigid stem and precision tip. Plus, they're offering a free special gift (25-page self-pleasure guide) with purchases this holiday season. 

CalExotics' Shameless Seducer is one of the more expensive products on the list, but that's because it offers a LOT of stimulation. It's penetrative, self-thrusting, and *very* unapologetic to whichever hole you're using it on. It's basically in the shape of a classic rabbit vibe, but it offers seven vibe patterns, four thrusting modes, and an additional flickering teaser that mimics a tongue. It's wild. You've been warned. 

If you're a tech fan, you're going to love My Pod. This toy is self-cleaning. Did you hear that? SELF-CLEANING. That means when you're lazy AF after you're done playing with this vibrator, you can literally throw it back in its pod and it'll cleanse itself. No more forcing yourself to get up from bed and wash it in the bathroom. A miracle.

Where are all my clit suction toy lovers out there? I can't see or hear you, but wherever you are, trust that the Puff is for you. As one reviewer in the comments writes, "Puff the magic dragon" is "LIFE CHANGING." It's a compact suction vibe with five different settings that's waterproof and quiet (which is perfect for anyone living in close quarters during quarantine). 

Buy yourself a fruit basket this holiday season! But not just any fruit basket… one that vibrates. LOL. Emojibator bundled a bunch of their super cute and fun veggie- and fruit-shaped toys to give us the gift of ~sexual vitamins~ this year. With 10 vibration settings and the funniest sh*t to potentially put on your kitchen table, you can't go wrong buying this. It comes with an eggplant, banana, chili pepper, and a pickle. Absolutely amazing, and if nothing else, funny AF home decor.

The Rianne S Heart Vibe brings "love yourself" to another level. This 10-speed vibe is rechargeable, made of medical-grade silicone, and packed discreetly but designed beautifully so you'll probably want to showcase it on your bookshelf or nightstand. Want the gift that keeps on giving? You can also subscribe to one of Organic Loven's adult subscription boxes full of goodies like toys, condoms, books, and more.

Arch is from Le Wand's Stainless Steel Collection, and it's absolutely beautiful. Not only is it a gorgeous product, but it's also perfect for those who crave G-spot stimulation with its special curvature and girth. Bonus: throw this in the fridge to chill it up a bit before sliding it in. You're welcome. 

Satisfyer is a staple brand in my toy box(es) for good reason. Their products are always made with body-friendly silicone and pack super strong stimulation abilities. The Love Triangle is a clit suction toy that syncs with an app and combines Satisfyer's award-winning air-pulse tech with deep vibes to please us in allll the ways. It also comes with a hygienic cap so you can keep the toy safe from allergens and dust and crap when you're not using it. 

If you're a butt play beginner, get yourself b-Vibe's anal training set. This kit comes with products and training guides that everyone needs to kick off their anal journey as safely, knowledgeably, and pleasurably as possible. If nothing else, you'd be giving yourself the gift of booty education this holiday season. You've already baked all the different breads. Why not learn something else? 
Happy holidays, friends! Well, maybe not happy, because, you know… 2020. But may your holiday season be as pleasurable as possible. These toys can definitely help.

Betches may receive a portion of revenue if you click a link and purchase a product or service. The links are independently placed and do not influence editorial content.
IMAGES: Pexels, GIPHY, Sweet Vibes, Honey Birdette, Lovers, Lovehoney (2), Zumio, CalExotics (2), Unbound, Emojibator, Organic Loven, Le Wand, Satisfyer, b-Vibe
The Betches' Holiday Gift Guide 2020
Ah, the holidays. Time to try to get gifts for every single important person in your life, despite not knowing WTF they want (and they really need nothing). Even harder is coming up with what you yourself want, since it feels like you have a million ideas of what you'd want as a holiday gift, until the moment someone asks for your wish list, when it all goes blank. Well, we're here to help you in that department. I polled the team at Betches for their holiday must-haves. Here's what's on our wish list for 2020.
Sami, Co-Founder And Co-Host of Diet Starts Tomorrow

Extend the length of your towel sitting sessions with a towel wrap that stays up. Also, I am a sucker for a floral design. Since I last checked, the price has gone down to $25 which gives you a better reason to buy it. 

Since I am not leaving my house this winter, December in New York aromas will have to come to me.

Perfect for astrology lovers and people who like to think about themselves, because it comes with a whole blurb about your date of birth that describes your personality. Mine was 100% on point and no one has paid me to say that.

For those in apartment living who want to simulate a bbq, this is the closest you'll get this winter.

Ok, I technically bought this for myself (from the hotel on my honeymoon), but it's the most comfortable robe I've ever worn and is extremely soft. I get questions about it on Insta story whenever I wear it. 
Aleen, Co-Founder & Co-Host of Diet Starts Tomorrow

Nostalgia is so hot right now, and what could be better than a nameplate necklace that mixes throwback with self-involvement? There's also a gothic font option if you can't leave the 90s in the past.

Never worry about killing another plant again because these are self-watering planters. See mom, I don't kill everything I touch!

I know the price tag seems scary, but this is the best at-home facial. Odds of being able to get in-person facials this winter seem slim, so it might be time to invest.
Jordana, Co-Founder & Co-Host Of U Up?

My top priorities this year are soothing my anxiety and getting a good night's sleep, so this is pretty perfect for that.  

I need something to take on my morning walks where I don't have to carry a cap and that won't leak. I need to be able to take a quick sip before putting the mask back on, and I'm hoping this will do the trick. 

I"m planning on having a very inactive social life this winter, and puzzles are a great way to relax without looking at a screen. 
Ashley, Director, Content & Strategy

I forgot how to do makeup over quarantine and this will help when I'm trying to cover all my maskne. 

Since the only thing to do is workout from home, this will help with recovery. You probably don't want to be getting an in-person massage right now, just saying.
Brittany, Art Director & Manager of @betchesmoms

"Washable silk" sounds like an oxymoron, but I promise it isn't. Might as well invest in fancy pajamas since we have no chance to wear fancy clothes anywhere.


Tie. Dye. Sweat. Set. The motto of 2020.

Jessie makes amazing art and home decor, and it's original art that you're not going to see in all your friends' houses because they got it from Target.
Sara, Editor-In-Chief

My mom never let me have one of these in middle school, and now I know why! But, I mean, look at how beautiful it is. And I'm putting it on this wish list because I obviously can't justify spending that much money myself on a throwback piece.

I regret to inform you that quarantine has forced me to become one of those people who (*pauses for dramatic effect*) runs outside. And with the weather getting colder, keeping your ears warm is key.

Onto things I will actually use: this pineapple and jalapeño infused tequila. As a person who likes spicy margaritas but is too lazy to invest in ingredients like Cointreau and real limes, this will make a good addition to my bar cart (that is actually just a shelf in my freezer, but whatever).
Dylan, Assistant Editor

Now that we're getting to the cold part of quarantine, you need to be as comfy as possible at all times. Since you can't actually wear your Uggs in bed, this blanket is the next best thing.

I successfully avoided buying one of these in the spring, but nine months later, I'm still f*cking bored. Can't hurt!

Obviously we're all spending a lot of time at home right now, so why not spruce up your space with this candle that smells great, and is also topical?
Nicole, Marketing Manager & Co-Host of Betches Brides

Let's face it—you're not going anywhere exciting soon because of 2020, so you might as well splurge on items that make you comfortable from your couch. This Barefoot Dreams robe is a bit expensive for a robe, but I can assure you that it will change the course of your life. It's the softest thing I've ever touched. There's a reason the Kardashians are also obsessed with this brand. If you're like me and already own 12 different robes, you could opt for a blanket instead. Get this for the ultimate lounger in your life or yourself.

2020 has made me realize it's important to invest in my bed. I can't describe how much of a difference quality sheets on your bed make—just trust me on this. Also, they're a good gift for couples for whom you don't know what TF to get this year. 

The money tree is symbolic of good fortune and prosperity, which we could all use more of. Get this for the person in your life who needs that extra spark of motivation, and also just wants a cool decoration to put next to their WFH station. Also, it's a low-maintenance plant, meaning you won't kill it as you did with all your other plants. But let me be clear—if I don't hit the lottery after buying this, I'm returning it (JK). 
Kelsey, AE Brand Partnerships

It just looks really cozy and is perfect for layering and outdoor activities, which are the only activities I will be doing this year!

I'm going to need a lightweight jacket to run outside in, again, cause I'll only be able to be outside, and this will make sure I'm seen on the roads when it's dark at 4pm. Plus, it's cute.


I've only been wearing yoga pants, so the joggers will switch it up, plus it's a fun, bright color which might put me in a better mood than wearing all black. Also looks cozy chic to me! 

Threw in an extra—I already bought these, but it feels like stepping/running on a springboard and is the fluffiest comfiest thing ever, plus ankle support—worth the investment!
Sean, Podast Manager

I've been waiting for someone to get me this sweatshirt since I first heard about it being called "the greatest hoodie ever made." Sadly, no one loves me enough to take the hint, so this year I finally exercised a little #selfcare and ordered one for myself. This thing is amazing. It lives up to the hype. Don't let your loved ones go unloved this year (like I did) and get them a quality US-made hoodie.

Every holiday season has that one must-have item. Some years it's an annoying talking Elmo doll. Other years, it's a different annoying talking Elmo doll. Most years, it's whatever Frozen merch my niece seems to be clamoring for. This year, it's the Friends Advent Calendar. But one thing is guaranteed every year: I will always wait too long to order the must-have gift and be left kicking myself. If you manage to find this Friends advent calendar in stock somewhere online, please DM me and I'll be forever grateful. Complete with 40 keepsakes, I can think of little else that would bring this much joy to my holiday season.

Speaking of must-have items for the holiday season, look no further than the Playstation 5. This is a perfect example of "you always want what you can't have." Playstation has been around forever, and I haven't bought one since they originally came out in 1996. So when I heard about the new console being released, it didn't really excite me. Then I heard about the low supply due to COVID and I immediately had to have one. If you're trying to find the perfect gift for that special someone (most likely someone that's driving you crazy in quarantine and needs a new hobby) look no further than the impossible-to-get PS5. Available online only this season, there are already countless stories of people getting one into their checkout cart, only to have it go out of stock before they could even click 'next'. I've tried and failed to get one several times now. If you can somehow pull it off, you will be crowned the queen of Christmas this year. Best of luck to you all.
Kristin, Sales & Brand Partnerships

I am obsesssssed with TULA. You can't go wrong with any of their products. Their 24/7 Moisturizer is legitimately the best thing ever. Their website also has a dedicated holiday section right now with some bundle discount gifts.

For the tea lovers in your life, this gift keeps on giving for a very reasonable price. They'll get four personalized teas a month chosen based on their preferences.

With a name like that, how could you not get it for someone? This frame works with any iPhone or Instagram pic and is perfect for all the couples you know who just got engaged.
Abby, Graphic Designer

Be honest, you're going to wear this every single day from here on out.

This nostalgic instant camera will transport you to happier times, like when you could legally be in the same room as total strangers.
Betches may receive a portion of revenue if you click a link and purchase a product or service. The links are independently placed and do not influence editorial content.
Images: freestocks / Unsplash
The Betches 2019 Gift Guide: Under $50
If the proliferation of Christmas music through my eardrums is any indication, it's holiday season. That means it's the one time of year when you have to think about other people and not just yourself (bummer). However, as a conceited person, I'll say that there is no rush quite like the influx of praise you receive from buying someone the perfect gift. But that is hard to do, so I've rounded up some gifts that will get you those compliments you so badly need, organized by price point. Whether you're ballin' on a budget or straight ballin' you can find something on this list.
All of these items are under $50, so they're perfect for the person you like, but not too much. If you're looking for something more luxe, check out our other 2019 Gift Guides for items from $50-150, and over $150.
$25 & Under:

Scrunchies, like everything else that was popular in the 90s, are back in style. But since spending more than, like, $10 on a single scrunchie just feels wrong, you can get this entire set of eight for that much money. There's a velvet one, a sequined one, a silky looking one… basically, a scrunchie for every outfit.

This $22 value is only $12, which is basically free. Murad's Hydro-Dynamic Ultimate Moisture cream is what all our crusty winter skin needs, and the bright shiny ornament-like packaging is so festive.

I've used these wipes while traveling and after workout classes, and they are an actual life-saver. The travel kit gives you either full or mini sizes of their Face 201: Bacteria Fighting Wipes, Body 101: Deodorant Wipes (aluminum-free), and Body 301: Aloe Wipes. These are ideal to use in a pinch if you're kinda gross but can't shower (i.e. just left a fitness class or just got off a plane). Though they don't come in this pack, the hair wipes are also amazing because they get all the sweat out of your hair, and the face wipes are also super convenient.

Okay, you know this is hilarious, but unlike a throwaway gag gift, this sleep mask is actually useful. Described as "a mini pillow for eyes" by an actual review, our eye mask will help you block out the bullsh*t… and by bullsh*t, I mean light.

When you don't know what to get someone for the holidays, get them some fun earmuffs like these ones from Aerie. No matter who you are, what you look like, what you believe in, we all get cold ears in the winter time. I love the hot pink ones because they're obnoxious, and the headband part is sparkly, which is perfectly festive.

This is actually the cutest stocking stuffer. This little ornament contains pH-color-changing rosé glimmer balm that automatically adapts to the perfect color for you based on your pH. Plus the ornament doubles as a carrying case.

You love listening to Jared and Jordana play Red Flag or Deal Breaker on the U Up? Podcast, now take the fun home with you with our original card game. Whether you're having a girls' night in or need a game to liven up your summer share house, these cards are the perfect way to figure out just how low your group's dating standards are. The game comes with 52 red flag/deal breaker cards, plus a card holder.

Who doesn't need glitter right before holiday party SZN and NYE? Free People just launched a mineral-based shimmer formula that provides subtle, buildable, natural-looking sheen that can be used anywhere on the body. For your clean beauty betches, it's free of parabens, silicones, phthalates, synthetic colorants and synthetic fragrances—and the packaging uses no plastic. It comes in four shades: gold, rose quartz, opal, and amethyst. 

With locations from Georgia to Colorado to New York, and many more, bartaco is a coastal inspired taco eatery that is literally popping up everywhere. If you don't have a location nearby, you can still take the bartaco taste home with their trio of three signature hot sauces. The 3-pack includes Habanero, Jalapeño, and Roja. 

If you want to give someone the gift of an influencer-worthy unboxing, pick up the ROUTEINE KIT, because the packaging is seriously so cute I didn't want to throw out the box. This $70 value will only cost you about a third of that, and it contains THE EVERYTHING DAY and NIGHT, skin "multitaskers" that boast anti-aging, firming, moisture, and more; THE GOLDEN RULE retinoid; and THE GIRLFRIEND primer.
$26-$50

If you've ever needed a blade, or scissors, or a nail file, and not had one, then you know how useful having a Swiss Army knife is. This little one comes with all that plus a few other extras, and they have cute patterns inspired by food. So really, what's not to love?

Okay, so like, it might feel kind of shady to give someone a gift that implies, "your under-eyes are super dark and puffy!" However, these are so cute and these eye masks are all over Instagram, so I think you can get away with it. These energizing eye masks contain collagen, vitamin C, and everyone's favorite skincare ingredient, hyaluronic acid. They come in a pack of 12 or 24, so it's worth the price tag. Plus, this gift gives you and whoever you give it to an excuse to have a + face masks night.

For the serious insomniac in your life (hi), it's time to pull out the big guns with this weighted sleep mask that contains a half pound of evenly distributed weighted beads, an adjustable velcro strap, and premium fleece to get your ass to sleep.

Hot girl summer was exhausting, and I don't know about you, but I'm positively excited to settle into cold girl winter. All it means is I don't leave my apartment and just sit with this lavender scented candle all day and night. 

If you're tired of Cards Against Humanity, try Off Topic. Basically, you draw a card to determine the topic, then roll the die to determine the letter all your answers have to start with. Once you flip over the hourglass, everyone has to race to write down as many answers under the designated topic that start with the designated letter. Then you get to defend your questionable answers to everyone else playing the game. 

Do you have a friend with tired, dry hair? Weird flex, but ok. This elixir that works either as a leave-in treatment or finishing oil comes in the cutest little flask, and I'm a sucker for cute packaging. Especially if that packaging could be reused to sneak alcohol into the club… 

So, these candles are a little out-there but I think they're so fun. Basically, it starts out as a cute geometric animal candle, but then when you burn it, it reveals a metal skeleton. I feel like we all have that friend who is still obsessed with Tim Burton and used to love Hot Topic back in the day, and I have a feeling that friend will appreciate this candle.

Robyn Blair Davidson has become a big deal for turning her candy obsession into literal art. So, following that logic, her prints (a collab with Dormify) are the ideal gift for anyone with a sweet tooth who needs to liven up their walls a little bit. 

I have a Sonix portable charger and always get so many compliments when I whip it out. They have way cuter ones than just the standard black boxy thing everyone else has, and still provide an extra 16 hours of battery life for all your iPhones.

This kit contains a cannabis facial moisturizer, cannabis cleansing foam, and scrunchie. But don't get too excited… the products do not contain CBD or THC—just cannabis sativa seed oil. Still, it makes for a cute gift for your stoner friend who you don't want to just gift a dime bag for Christmas.

Don't let the size fool you—this little guy can pack some serious sound. (Sorry you can't say the same about…. Well, nvm, you know where I was going with that). But since it's still small, it's easy to carry around and bring to your friend's house party, the beach, or wherever you're going.

Forget about the Disney Vault, it's all about the Moroccanoil Beauty Vault. This limited-edition set, first of all, looks luxe as hell, and it also contains seven of Moroccanoil's best-selling hair and body products, in perfectly convenient travel-size versions. TSA can't tell you nothin'.

Under $50 for a pair of legit, not-paper-thin leggings sounds too good to be true, but it's real. I personally love a high-waisted legging, and these fit really well. As in, they won't be falling down but you won't have your breathing cut off either. Their sports bras also fit well and provide good support (I have this one and it's great). It's a holiday miracle!

I am not a gin person, so I am judging a bottle by its cover here. But, like, that black bottle is so chic. This gin has the classic gin flavor of juniper berries, plus notes of hand-picked Indian botanicals, like coriander and vetiver. Look, if you can actually taste those notes, more power to you. All I taste is my impending inebriation.
Betches may receive a portion of revenue if you click a link and purchase a product or service. The links are independently placed and do not influence editorial content.
5 Terrible Gift Ideas Your Boyfriend Does Not Want & What To Get Him Instead
Head Pro will gladly accept your gifts, even if they're shitty. Email him at [email protected], and follow him on Twitter and Insta at @betchesheadpro.
This time of year, the internet is pretty much nothing but porn and gift guides. That's because buying gifts for people sucks ass, because deep down none of us really care that much about other people or bothering to think of something thoughtful. Hence, gift guides. Here, have this Applebee's gift card, because when I look at you, I think "2-for-1 appetizers."
The problem is, the gift guides suck too! They're usually written by either a) an editorial staff utterly divorced from the real world, or b) more dark-money input than the latest shitty tax bill. It's all "here, buy your boyfriend this leather pouch for his Pokémon cards, he'll love it!" No, dumbass, I will not.
Instead, here are a few common recommendations, and some better options for when you want to at least pretend you give a damn.
I've seen a few outlets put this bathrobe from Snow in their gift guides, based on the fact that it's soft and comfortable. I'm not going to lie, the idea of hanging out in an oversized towel does sound pretty appealing, but it's impractical: After I take a shower, I'm not going to want to try to make dinner or cut my toenails or whatever in a big bulky robe.

Much more practical (and no less comfy) would be a pair of pajama/lounge pants, like these from Bonobos. They're cut to fit men (read: they can accommodate our junk), and while comfortable enough to sleep in, they're stylish enough for a trip down to the corner store if need be.

The latest Xbox is on a lot of lists because a) people assume all guys are video game-loving idiots, and b) it contains more computing power than all of NASA. The problem, though, is that it costs a fuckton of money, and you probably already know if your boyfriend is the type of person to park himself in front of a game console for an entire lunar cycle. Sure, there's a chance you could surprise him and turn him into a gamer (good for you, I guess?), but more likely he'll dick around with it a bit, and then it'll sit on a shelf, beautiful yet unused like Melania Trump's vagina.

If you want to do something video game related, the SNES Classic is the hot toy of the season. It's not a game console (the pictures don't do it justice, but it fits in the palm of your hand), but rather, an emulator pre-loaded with a bunch of well-known games from the 90s. They're fun and simple to play, and the best part is you know damn well you got down on some Mario Kart and Donkey Kong Country when you were a kid, too. The best gifts are the ones you derive equal benefit from, IMHO.

The thinking here makes sense. Whether your boyfriend already works out or wants to start, a fitness tracker will help by relaying his heart rate, calories burned, miles traveled etc., providing both motivation and real-time coaching. The problem is that even in 2017 these things are inaccurate as hell, especially for what they cost. If your boyfriend doesn't work out, a goofy wrist computer isn't going to get him off the couch. And if he already has the body of an Adonis, well, he was doing just fine without one, wasn't he?

Rather than a gadget that does nothing, why not one piece of equipment that does everything? Moving your body through space is the most sophisticated form of resistance training, and a TRX strap allows for that and so much more. You're unlikely to find this at most gyms, but it's portable enough if he wants to bring it with him. Otherwise, he can use it at home to develop upper and lower body strength, and get a killer ab workout.

Everyone loves coffee, and there's nothing more convenient than a Keurig, right? Well, sure, until the stupid touchscreen stops working, at which point you have a $90 paperweight. Not to mention, the thing itself is made with a bunch of rare, environmentally damaging materials, and the K-cups themselves with overfill our landfills and bury us all. No thanks.

Cold brew is just a superior form of coffee. It's smoother and tastes sweeter, and I drink it all year 'round because I'm not a little bitch who makes his beverage choices based on the ambient temperature. Rather than shell out for it at Starbucks every morning, get this little contraption that can make it for you at home—it's literally as simple as putting some coffee grounds in water and letting them sit there for a while. Tbh you can get by with much simpler, cheaper makers, but it's nice to show you care.

Accessories are low-hanging fruit on any gift guide. They're slightly less personal than something that actually touches your skin, and like, who doesn't need a coat? That's fine, but it's a little too impersonal, and I personally am 100% not here for these stupid sewn-in bibs they're putting in men's coats this year. I can wear my own big like a big boy if I want to, thank you very much.

You probably know the deal with Stitch Fix, and they do the same thing for men: Fill out a questionnaire about your style, price range, which way your penis curves, etc., and a personal stylist will send a box of shit they think you'll like. Send back what you want, and the $20 fee goes toward anything you buy. It puts him in control of his style (while still leaving him in capable hands), which is a win-win.

Head Pro will gladly accept your gifts, even if they're shitty. Email him at [email protected], and follow him on Twitter and Insta at @betchesheadpro.
Betches Holiday Gift Guide 2017: The Best Gifts For Everyone In Your Life
It's the most wonderful time of year again, ho ho hoes, when your mind is filled with beautiful ideas of all the amazing things you can buy yourself, and on occasion, some cool things you can buy for others. If you need some help figuring out what to buy for whom, yeah same, we put our heads together and came up with kind of a perfect list. We have products that are great for all the different people in your life, and if we're missing someone, idk, that's just not our problem anymore. Try to get through this list without wanting everything for yourself, k? Here we go.
FOR YOUR FRIEND WHO COMPLAINS ABOUT BEING OUT OF SHAPE BUT NEVER GOES TO THE GYM: BARRY'S BOOTCAMP

Time to get your shit together. We get it, working out or committing to a workout class sounds like a lot. You've probably heard of Barry's Bootcamp, and if you haven't, you should. It's not as terrifying as it sounds, so don't let your friend think you've signed them up for 10 classes of hell. It's actually a really fun place (I'm serious) and an amazing workout that has the Betches stamp of approval. Even the laziest of us enjoy it. It's basically a one hour HIIT workout that combines treadmills and strength training. If you literally never workout, you can pace yourself and choose your own speeds, but the instructor is so motivating you will actually push yourself, I promise. Best part: The studio is dimly lit, so when you need to take that extra five seconds to catch your breath, no one will notice.
FOR YOUR DAD WHO WANTS TO BE A COOL DAD: TWINKLY

This is his opportunity to become a cool dad forever, because this is the most incredible thing we've ever seen. Twinkly has created the world's first app that controls LED lights with unlimited combinations of colors and patterns that you can choose from your phone. We are shooketh. There is nothing more Instagrammable than this. Rock Center will have nothing on your tree if it has Twinkly lights. Do you celebrate Hanukkah? Get a tree anyway, and make the lights blue and white. Get a tree in July for Independence Day, and make it red, white, and blue. Get a tree for Valentine's Day, and make the lights black (that just means don't turn the lights on, but still). We are literally so obsessed and can't wait for it to provide endless hours of entertainment.
FOR YOUR FRIEND WHO HAS NO FILTER: SHOP BETCHES

If you haven't perused Shop Betches yet, first of all, you are a moron, but seriously you're missing out. Not to toot our own horn, but looking through all our shit is like, a really fun time. Here are some ideas for the perfect gift: our shot glass set, our lashes beanie, and our candles. The shot glasses will hands down be the center of attention at any party. The lashes beanie is 100% guaranteed to receive compliments (this has been scientifically tested). The candles are the easiest way to add personality to your room without overspending or trying really hard to figure out what your personality even is. And since we're so fucking nice, we're giving you 10% off your order if you use the code GIFTGUIDE2017, valid until 1/1/18. You're welcome.

This might help. If you've ever dreamed (ha) of sleeping on silk but figured it was a little too fahncy for your lifestyle, think again. Slip makes beautiful, high-quality silk pillowcases at reasonable prices. Plus, it comes in so many colors; it's hard to choose just one. What's the benefit of sleeping on silk? It slows aging, doesn't cause sleep creases on your skin, and won't give you bed head (aka won't damage your hair like cotton cases do). And if you love your pillow cold, you won't have to worry about flipping it over to get to the cold side with these. And besides all those health benefits, please tell me what is more chic than a bed with silk pillowcases. I'll wait.
FOR YOUR BROTHER WHO IS TERRIFIED OF THE DENTIST: QUIP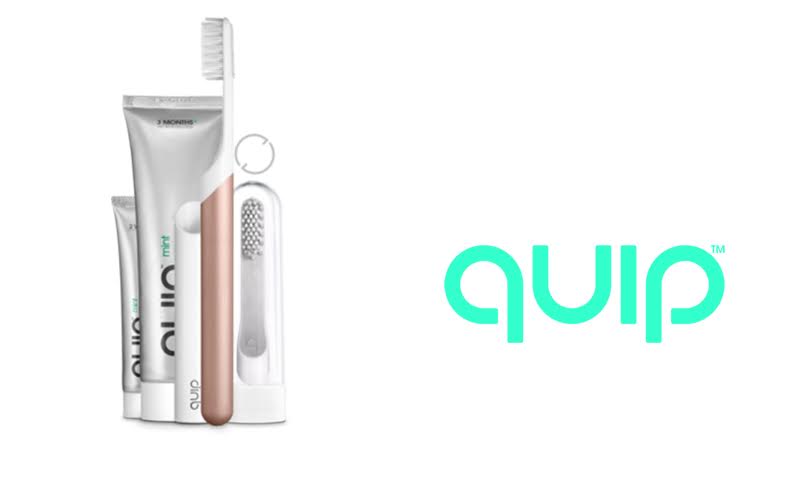 He'll never be nervous about cavities again if you get him a Quip toothbrush. It's the perfect gift for literally anyone because you know they need it, you know they'll use it twice a day, and they're just the chicest toothbrushes you'll ever find. Quip refreshes the head every three months, plus you can opt in to get toothpaste refills! If you don't dread running out of toothpaste and milk that tube for all it's worth, then you're not as lazy as I think you are. It's so easy that you can even pre-pay for a year's subscription, and deliveries will be sent straight to your door. Our whole office uses Quip and is obsessed, so like, trust us—this is a really nice gift.

There is nothing wrong with treating yourself. If you're like any other betch in this universe, every morning when you're going through your underwear drawer, you think to yourself, "K, I really need new bras and underwear." Naturally, you never actually order any. Now is your time to shine. While you're at it, check out all the other amazing products Pink has (that you now realize you need) like the Sherpa Boyfriend Quarter Zip, which looks like something I could live in for the rest of the winter. And if you're one of those psychos who enjoys running, they have super cute fleece lined leggings, so I guess we'll see how much you like running outside in the cold. And if you just can't decide what you want, don't forget you can buy yourself (or a friend) a gift card.
FOR YOUR ROOMMATE WHO KEEPS STEALING YOUR MAKEUP: BOBBI BROWN

What highlighter does she use? Bobbi Brown. Well maybe she doesn't yet, but now she will, every single day. Never again will you have to passive-aggressively ask if your roommate has been using your makeup, but now, you might want to get Bobbi Brown's Highlighting Trio for yourself. The colors are Nectar Glow, Pink Gold Glow, and Gold Bronze Glow, and they look amaze on all skin tones. Just ask anyone at Betches HQ, our faces are looking v illuminated these days. Shine bright, shine far.
FOR YOUR BOYFRIEND WHO THINKS HE'S HUGH HEFFNER (RIP): PARACHUTE ROBES

You may think you know Parachute, but you could be wrong. You probably know them because of their amazing bedding that everyone swears by. But here at Betches HQ, we like to be a little more luxurious. Extra, if you will. So we're going to introduce you to the most amazing robe you will ever meet. It's made of 100% long-staple Turkish cotton (no idea what that means, we just know it's soft) and has two pockets. Fucking love pockets. So you could get this for your boyfriend, and you could get this for yourself, or literally anyone because who doesn't love a fuzzy robe?
FOR YOUR SISTER WHO HAS HER SHIT TOGETHER 100% OF THE TIME: GLAMSQUAD

You can help keep up her appearances by giving her a gift card to Glamsquad. Located in NYC, Miami, LA, and DC, Glamsquad provides hair, makeup, and nail services, anytime, anywhere. Does that mean you could get your hair blown out in your own bathroom? Yup. Fun fact: Glamsquad HQ is located right below Betches HQ in our building, so you know we've become friends with them. They're awesome, and we always feel like Kim K after a service with them. Lucky for you, they're giving new users $25 off with code BETCHESLOVEGLAM. Valid through 12/30/2017, so get on it.
FOR YOUR SISTER-IN-LAW WHO TRAVELS A LOT FOR WORK: SEVEN DAUGHTERS WINE

Yeah that blows, but she can pack a couple cans of wine for the train ride. Yup, I said cans of wine. Seven Daughters is changing the way we think about drinking wine. It's not just something you enjoy after a long day when you finally get home, or to the hotel, but you can pack it up and whip it out whenever, wherever. So if she's on a three hour Amtrak full of coughing, sneezing, and a screaming baby, she can crack open a can of pinot noir and pretend this isn't her life. Side note, they also make a really cute stocking stuffer. BONUS: You betches can get 20% off your order when you use code BETCHES7D for any order of Seven Daughters product on uncorked.com. You're so welcome.
FOR YOUR UNCLE WHO SINGLE-HANDEDLY CAUSES YOUR WEIGHT GAIN OVER THE HOLIDAYS: TOVOLO

Stop fucking baking me cookies for the love of ALL THAT IS HOLY. Okay, don't actually stop, though. We've been obsessed with Tovolo for a while now—it's this chic kitchen and cookware brand that makes the coolest products. Some products you actually need, and some products you just NEEEED, OMG. They make super cute cookie cutters that are dishwasher safe, food safe, and BPA free. The cookies come out of the oven looking very legit, so your Uncle is gonna be pumped about this. Other Betches favorites are the Stainless Steel Cocktail Shaker for some highly fancy entertainment and the Skull Ice Molds, because why not? They're literally us. You honestly can't go wrong with anything from Tovolo.
FOR YOUR MOM WHO DRINKS A BOTTLE OF RED BEFORE BED: MARTHA STEWART WINE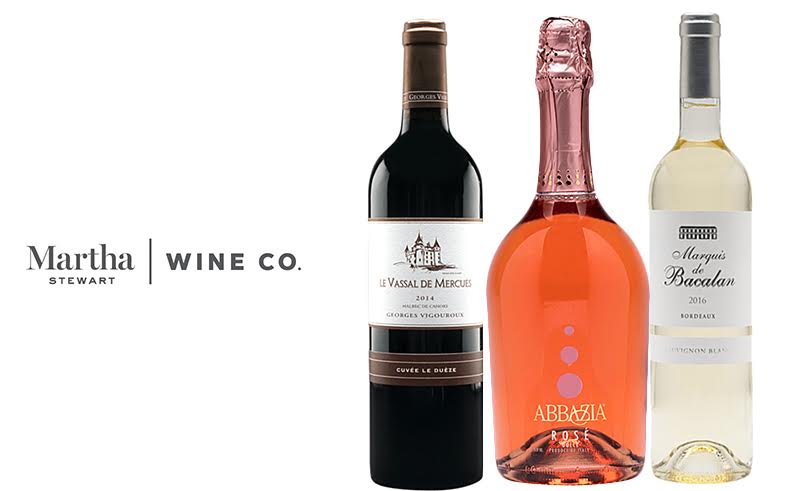 That's a lot of wine…for a mom. Betchy. She probably has to make runs to the liquor store as much as she runs to the bathroom, so save her the hassle and sign her up for Martha Stewart's Wine Club. Have you ever heard of anything more motherly? Idk, I haven't. Launched in April this year, Martha Stewart Wine Club sends you wines and pairing suggestions every six to eight weeks. Who handpicks the wine? Martha. Who makes the serving, pairing, and entertainment suggestions? Martha. Can you choose your preference of red, white, or both? Yup. And if you're a psycho and don't like the wine you receive, they'll replace it for free. But you'll love it all because if you can't trust Martha, who can you trust? And trust us, your mom will love it.
The Most Absurd Items From Gwyneth Paltrow's GOOP Gift Guide
Head Pro would gladly accept any of these items. Email him your credit card number at [email protected], and follow him on Twitter and Insta at @betchesheadpro.
Ladies and gentlemen, iiiiiittt'sss TIMEEE… to break out your $800 platinum-plated vibrators, because the annual GOOP holiday gift guide is here, i.e. the only time upper-crust ladies feel anything approaching erotic stimulation outside of flirting with the valet at Equinox. Once again, Gwyneth Paltrow and her merry band of tastemakers are here to to help you, the hapless woman with too much money to spend, decide what to buy for your equally well-heeled friends, relatives, and frenemies.
This year, the ever-innovative Gwenny throws us for a loop by separating the gifts into like 75 different categories like Hostess, Lover, Health Nut, and Traveler. Leave it to Gwyneth to realize that, in the world of rich people, there's nothing more gauche than assuming your friends could possibly have interests outside of the boxes you've mentally placed them in. Anyway, this is a lot of shit, but I'll do my best to cover the bases.
Hostess Gifts

Goop Says: A set of three cheese knives, handmade in the Tuscan countryside, presented in a gorgeous wooden gift box.
I say: "Thank you for inviting me to your holiday party, Sharon. Here is a set of single-purpose knives that cost more than your television." Those Tuscans sure know their way around a cheese knife, I always say. The thing is, though, if these get me into a devil's 3-way with cheese, salami and water crackers faster than a regular knife, then I say no price is too high.

Goop Says: Use it as an unexpected display for fruits and veggies.
I say: Well, no shit it's unexpected—it's a fucking $110 mini pig trough that really only holds fruit. If you click through, you see it only holds, like, 4 pieces of fruit. THAT'S NOT LARGE, Gwenny.
Under-18 Gifts

Goop Says: Anyone from a longtime fan to a new and curious reader will love these books.
I say: If I see anyone let a child or teenager anywhere near Salinger's creepy "childhood innocence is a virtue worth preserving" bullshit, I'm calling Child Protective Services.
Dreamer Gifts
Personalized Gifts

Goop Says: A goop staff favorite.
I say: I'm sorry, but who am I supposed to be buying this for? The "lovers" section is next, so it's not for anyone I'm doing the nasty with. If not them, who? "Here mom, I spent a month's rent to remind you of your own last name."

Goop Says: This personalized stamp balances timeless-classic design with a brilliant, high-tech self-inking functionality.
I Say: It's not even personalized! According to the product description, "it comes with a gift code and instructions for setting custom rubber imprints and the option to order extras." Also, in what world is a self-inking stamp "high-tech?" How poorly paid are the GOOP writers?
Lovers Gifts

Goop Says: Taking inspiration from a traditional kimono, but made extra sexy.
I Say: This is less sexy than a traditional kimono, somehow? Look, I guess absurdly expensive lingerie does it for some guys, but this isn't even that. And if your dude has some kind of weird, Memoirs of a Geisha otaku fetish thing going on, I don't think this is going to fulfill it. Nothing short of stuffing him into a box and mailing him to Japan will, which is the appropriate course of action.

Goop Says: Used by women to increase sexual energy—this yoni egg is made of heart-activating rose quartz, associated with positive energy and love.
I Say: Can we all agree that "yoni" is the least appealing vaginal euphemism? Anyway, if stuffing rocks in your vagina is what it takes to "activate your heart" with "positive energy and love," you a) need either a new man or a therapist, and b) probably spend too much time on this website.
Health Nut Gifts

Goop Says: This gorgeous water bottle is made with amethyst crystal to infuse water with positive energy.
I Say: Everything GOOP sells for "health" will at best do nothing and at worst make you less healthy, but this is particularly egregious. You can't "infuse" water with crystals, and there are multiple varieties (including the vagtastic rose quartz)—and yet, they all claim to infuse the water with "positive energy." WHICH IS IT, GWYNETH??

Goop Says: When your mind starts to wander, soothing nature sounds gently guide you back to a meditative state.
I Say: They're ultra-expensive headphones that only play one thing. If there's one rule to live by, it's that the dumber your chosen path to "wellness," the more expensive the snake oil they'll try to sell you. I mean, look at the price of joining a CrossFit gym.
Stocking Stuffers

Goop Says: Inspired by nineteenth-century paperclips, it's geometrically sleek and functional, too.
I Say: It's not "inspired by" paper clips, it is a fucking paper clip. Personally, I don't trust the kind of guy who insists upon using a money clip. He has a fedora hiding somewhere, and he's gonna drop that fucker on you at the worst possible time.

Goop Says: Handmade in small batches right here in the USA.
I Say: LOL at Gwyneth selling drug paraphernalia. She's absolutely the girl in middle school you could fool into thinking was high when all you gave her was some dry parsley to smoke. However, I must tip my hat to the enterprising stoner who figured out they could make A LOT more money selling $85 bowls to freshmen at Sarah Lawrence.
Cooking Gifts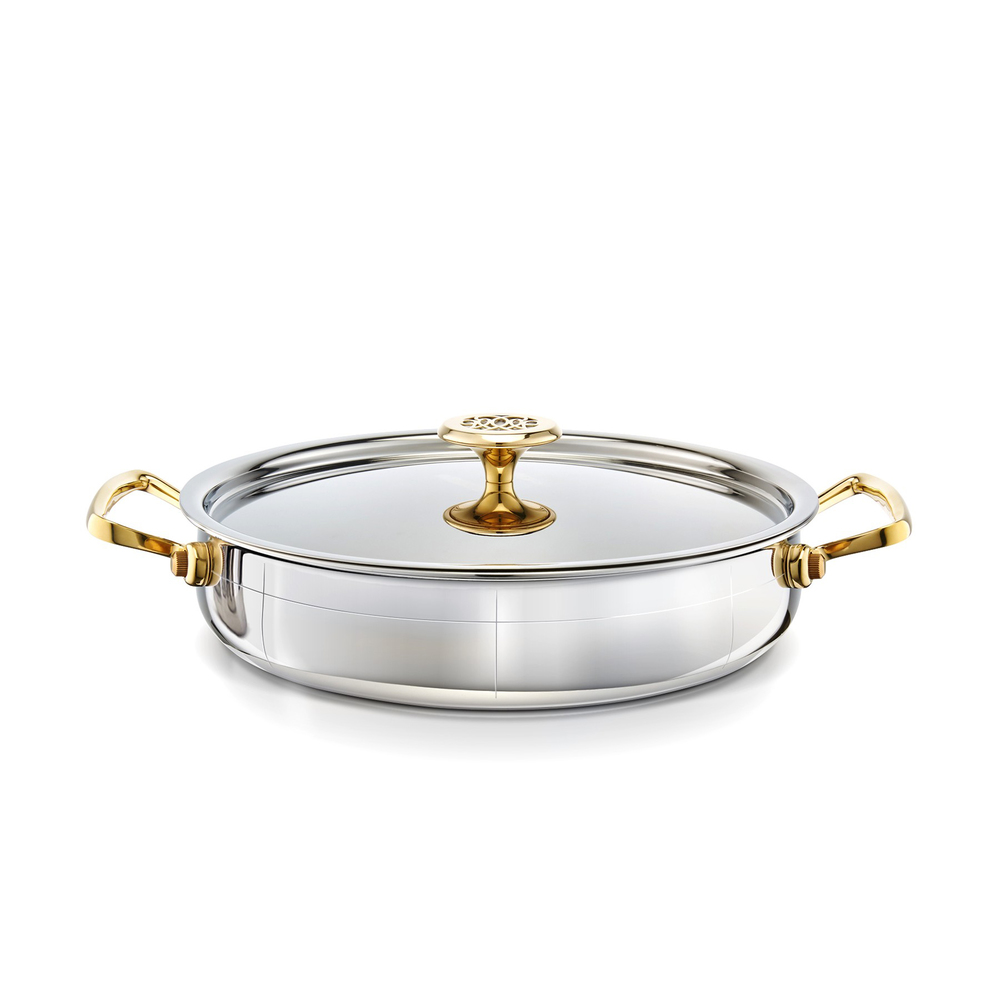 Goop Says: This toxin-free casserole dish is crafted in a titanium grade stainless steel that's made to last a lifetime.
I Say: Jesus fucking Christ. I thought I knew fancy cookware, but this is next level shit. OF COURSE it's one of Gwyneth's "favorite cooking tools." What the fuck does "toxin-free" mean in the context of a baking pan, anyway? I'm pretty sure steel is toxic as hell if you consume it, Gwyneth. You know what else lasts a lifetime? A $30 cast iron pan from the hardware store.
Pet Lover Gifts
Guy Gifts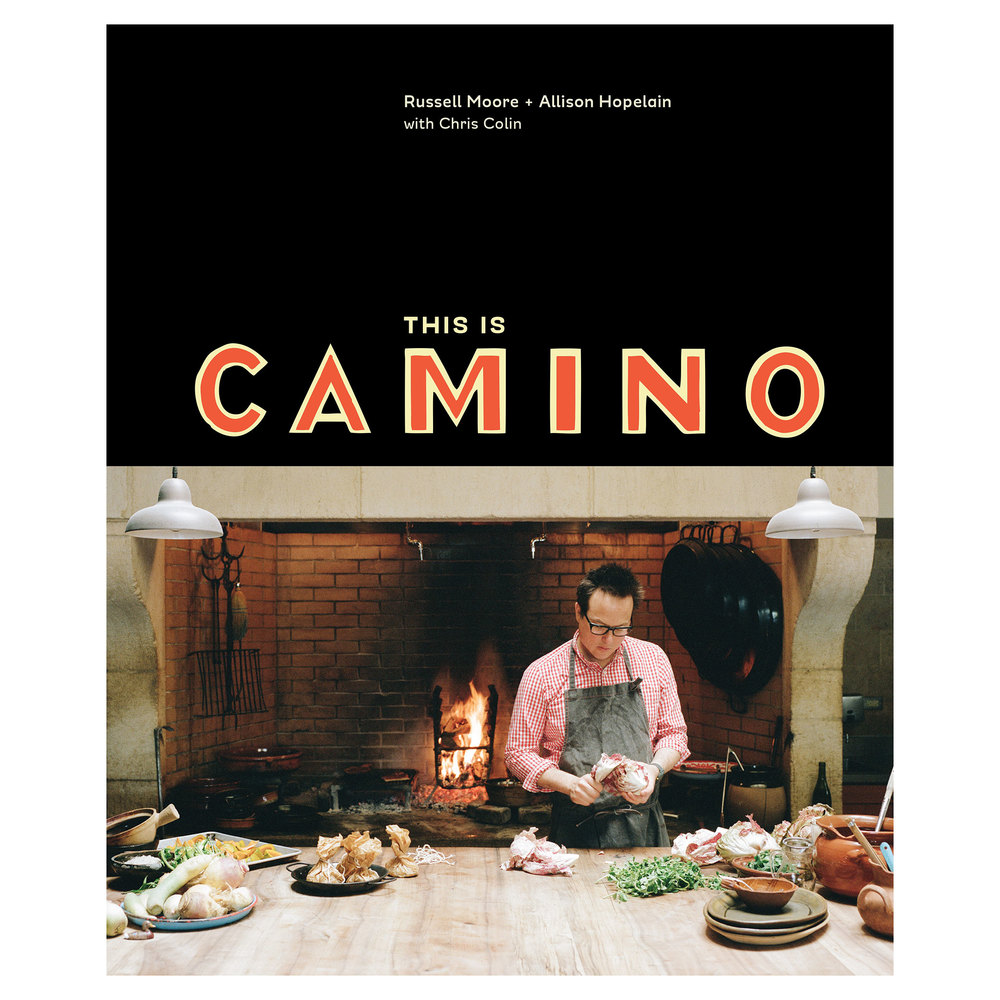 Goop Says: This fire-based cookbook is packed with recipes that can be easily recreated at home.
I Say: Ah yes, a fire-based cookbook, because as a man I'm both too stupid to come up with recipes and my balls will literally wither and die if I cook over anything daintier than the effigy at Burning Man. Ladies, I hope you get turned on by the sounds of your boyfriend crying over $100, hopelessly burnt prime rib roasts.

Goop Says: Bullseye.
I Say: Not included in this set? The fucking paintball gun he'll need to keep anyone from so much as thinking about throwing an actual dart at his 500 goddamn dollar "dart board."
Ridiculous, But Awesome Gifts

Goop Says: The gift of complete and total solitude.
I Say: No, you know what? Fuck this. Do not designate this shit as "ridiculous," Gwyneth. The whole point of this gift guide is how not self-aware she is, so she doesn't get to do this. I mean, there's zero self-awareness to be found in $425 cheese knives as a hostess gift, but still. SELL ME on this private island, Gwyneth. I might have some change hidden in my couch cushions.
Until next year, folks, when she'll make her gift guide somehow more onerous and difficult to navigate. I bet rich people have a secret app for it.
Head Pro would gladly accept any of these items. Email him your credit card number at [email protected], and follow him on Twitter and Insta at @betchesheadpro.