5 Common Hair Dyeing Mistakes You Don't Want To Make
In just the past year, my hair has gone from blue-black, turquoise, magenta, purple, blue, and now to gray (on purpose). I consider myself a bit of a hair color expert at this point. I've previously had hair of every color of the rainbow even before this. In my many hair adventures, I've done so many things wrong and now I know what not to do. For example, when I was 14, I decided to do my hair at home, left maximum strength bleach on so long it burnt my scalp AND melted my hair and I had to cut it all off. Good times. If you're coloring your hair, especially for a special event like your wedding, you realllyyyyy don't want to f*ck it up. So help us help you. For these hair coloring mistakes, we consulted expert colorist and Redken ambassador
Ryan Pearl
. If you color your hair or want to, whether it's fun colors or just adding highlights, these are the top hair coloring mistakes you don't want to make:
1. Don't Copy Pinterest
I'm obsessed with Pinterest and constantly use it for inspiration, whether it's art, clothes, nails, meals, or hair. However, while you can definitely use it as reference, you can't expect to look exactly like someone else. According to Ryan, "skin tone and eye color play a big part" in hair color. You may find a super cute short cut that looks so chic on Ruby Rose, but will make you look like a sumo wrestler with a little sad bun on your heads. Don't do that to yourself.
2. Don't Expect Great Colors Overnight
This is really true. The reason I went through so many colors this year is because I was trying to bleach out my 10+ years of permanent black dye in my hair. Every time we bleached, it turned a different color, like orange, and we covered it with something similar, like magenta. I bleached for almost a year and a half before finally getting the gray ombre of my dreams. My hair stylist told me she could do it faster, but bleaching so harshly would make me lose my long hair and fry what was left of it. So, we did it very slowly, and I'm so glad we did! I only lost a couple inches of length and the color is perfect. Ryan agrees—even if you don't have permanent black in your hair, getting the perfect color takes time. He says it takes around "2-3 visits before I get it exactly how I want it to look." Keep that in mind next time you think you're going to go from brown to blonde in one session. You will end up orange.
3. Don't Just Follow A Trend
I think it's fun to try trendy hair colors (hi, I'm gray right now), but you need to put in a lot of thought before you do it. Dyeing your hair can damage it permanently and have long-lasting effects. It took me over a year to get this *trendy* color, but I had wanted to do it for a year or two prior so I finally decided it was worth the commitment. If you're going to dye your hair, figure out how expensive it will be, what the upkeep is like, and how hard it is to go back if you change your mind. Ryan says, "Do what's suitable and sustainable for yourself." My gray hair requires a lot of maintenance, like using purple shampoo and not ever going in chlorine, and my hair is much more fragile than it was when it was black. Know what you're getting into before you do something you won't like in a month.
4. Don't Use Permanent Color On Grays
Are you going gray? But not in like, the fun way? This is something that I have no experience with since I actually tried to go gray, but this is super interesting advice that most people probably don't know. According to Ryan, using permanent dye if you only have a few grays creates too much of an obvious line as it grows out. He recommends using only semi-permanent, like Redken Shades EQ, to cover and it will grow out much more seamlessly. The more you know!
5. Don't Ever Use Box Dye
This one I've heard from stylists my whole life and Ryan stresses the same. Box dye gives you hair cancer. Not really, but it fries your hair follicles. Yes it's cheap, but do you want to be frizzy and cause irreversible damage? Do you want your hair to break off faster than it grows? I've even been told by a hair stylist that I should at the very least buy my color from a salon if I must do it myself. But really? You're a grownup, get your hair done by a professional. Slopping one color on your whole head never looks as good as a colorist perfectly curating your style and giving you dimension. If you're not willing to pay someone to do it right, maybe don't even color. It's better than having bad hair.
Images: Tamara Bellis / Unsplash; ryanpearl23 (4), redken / Instagram
This Week's Sephora Weekly Wow Has Tarte, Smashbox, & More For 50% Off
It's another week, which means another Sephora Weekly Wow. Praise be. We're only a week away from Halloweekend, so I mean, what better time to stock up on new contour, highlight, and color correcting palettes in order to pull off the best Riverdale, Big Little Lies, and Wonder Woman looks possible? This week's beauty goodies are 50% off (ugh, there is a god) and to top it off, it includes obsessions such as Tarte, SMASHBOX, COVER FX, and Clinique. RIP to every penny we've salvaged from our last direct deposit. All for good reason, obviously. As usual, this wondrous sale lasts only a week, or until the shit sells out. Given these amazing picks, the latter is more likely, so shop now, or don't say I never did you any favors.
This universal palette features six powder and cream shades, each with a custom undertone for natural-looking results. You can wear them alone or layer some up for chiseled cheekbones. The v healthy formula is packed with a shit ton of nutrients and some sort of Amazonian clay. Not that I know what that is, but it sounds legit, so I'm already sold. The glowing look is sure to last all night, even through sweaty bars the worst of times, without running or making you look streaky.

Four different face palettes in one, that's literally all there is to it. That should make you want to add it to your cart without reading the rest of this paragraph. Each palette offers a wide range of warm and cool shades designed for your lips, cheeks, eyes, and face, so you can create over 76 of your very own personalized looks. Mix and match with shimmer, blush tones, vampy lipstick shades, and so much more without having to buy a dozen different palettes. Each of the four palettes pop out of the cute little packaging, so you can apply on-the-go, and spice up your makeup routine every once in awhile.

Offered in two different shades, light and dark, this customized highlighting palette makes all of our strobing dreams come true. The four different highlighter shades feature two cream-based and powder-based formulas, so you can create a glowing look based on your #currentmood. The cream helps create a natural-looking radiance, while the powder finishes off your look with just a touch of sparkle, without making it look like you doused your face with glitter. Bless. Plus, you can totes use this on your body (aka for bomb cleavage, duh) for the same effect.

Finally, makeup that will erase any evidence of my lack of sleep and "occasional" alcohol binges held every Wednesday night, because sometimes getting through the week is tough, you feel? The palette comes with 15 creamy concealer shades that target specific areas in need of serious TLC. The color correcting magic helps eliminate dark circles, redness, and dullness. This miracle worker works on light, medium, and deep skin tones, so you'll def find the one that complements you.


As the weather gets increasingly colder by the hour, our skin is slowly crying out for help. Whether it's your lips, cheeks, or literally your entire face (story of my life), you'll need intense hydration and moisturizing to get through fall and winters to come. The set is a three-step regimen that comes with non-drying facial soap, an exfoliating lotion, and multipurpose moisturizing lotion. Guys, this is also less than $20, so I'm not saying you're an idiot if you pass this up, but let's just say you'd be making a big mistake. HUGE.

Your Favorite Online Clothing Retailer Released A Beauty Line & Here's What You Need To Buy
So way back when—as in like, September—we gave you the 4-1-1 on ASOS's brand new makeup line. If this is all news to you, it's fine. Like, I honestly don't remember what I had for dinner last night. It's fine. Let me refresh your memory: Just a few weeks ago, ASOS released ASOS Make-Up. That's literally the name of the collection, so there's no pretentious BS. It includes everything we need to survive like mascara, contour palettes, and so many nudes (lipsticks, get your mind out of the gutter). It's all under our spending budget on anything that's not alcohol-related, aka under $20, and the black and pink packaging is adorable. We wouldn't buy cute new makeup without telling our friends first, so here we are, being such good friends so you can be obsessed, too.
P.S. There's free shipping on anything over $40, so all you have to do is buy four of these bitches and you get all the benefits of shopping in a store, but you get to do it on the couch with no pants on. Um, amazing.

If you say you don't use more than one mascara to perfect your lashes as some form of OCD, that's just a damn lie. The limit does not exists with how many mascaras you have. This vegan-friendly mascara—just throwing that out there to make us all feel good about our purchases—comes with a super large wand to brush through even the smallest lashes and coats on seamlessly for lashes that look like they're false. But like, in a good way.

Two words: nude lipstick. Need I say more? This velvety formula applies as liquid and dries as a matte lipstick that won't dry out your lips. So, ya, you can toss Kylie aside for a better *and* more affordable option that won't make your bank account hate you. A little louder for us broke bitches in the back, pls. In addition to their bold shades, ASOS's neutral shades are on point, tbh. This shade in particular is a combo of beige and pink, a perf fall nude you can add to your never-ending collection.

Finding a highlighter shade that doesn't make you want to give up on life using makeup is almost like trying to go out without blacking out. Clearly, ASOS knows this is a crucial issue in our day and age, so they've created highlighter shades that range from subtle to glitter fest. Now you'll have no problem finding the perfect one for you and your chiseled cheekbones. Tenacious is an "oyster-pink" shade with the slightest hint of shimmer for a natural-looking glow on any skin tone. Swipe where good lighting hits your face, and blend in with your fingers.

It's 2017, so chances are everyone and their grandmother owns a fucking contour palette by now. Actually, IDK about your grandmother. Camille probs doesn't have one. You know what I mean. Regardless of how many basic contour palettes you've swatched and tried, this pressed powder palette comes with options just in case you feel like switching your contour game up—something I'm sure your fave doesn't even offer. With two different bronzers, you can choose between looking au naturale or going full-out Kim Kardashian.

If your eyebrows are ever looking anything less than #flawless, what the actual fuck are you doing with your life? And on the off chance that you're having a midlife crisis and trying to make wiggle eyebrows a thing, don't even think about fucking looking at me. Like, that's just the rules of the feminism why eyebrow shaping palettes exist to begin with. This palette is literally called determined, for god's sake, and it's obviously determined to help a sista out. It comes with tinted eyebrow wax and 2 pressed powders to shape, highlight, and define to create a killer brow.
Sephora's Weekly Wow Has Anastasia Beverly Hills Palettes & Benefit Kits For Under $25
Hey, hey, hey! How are my best girlfriends?! Ready to welcome the weekend with one too many drinks, regretful decisions, and impulsive purchases, I hope. Since it's obviously Thursday, this means you can kick-start your weekend festivities with yet another Sephora Weekly Wow. Everything is half-off, fucking bless, and this week's chosen ones include an Anastasia lip palette, Sephora highlighter palette, and like, other shit you're most definitely going to convince yourself you need. IDC if you're at work or aimlessly scrolling through your Insta feed, start adding these goods to your cart ASAP, so you can take advantage of this weekly deal before other bitches get to it first they sell out.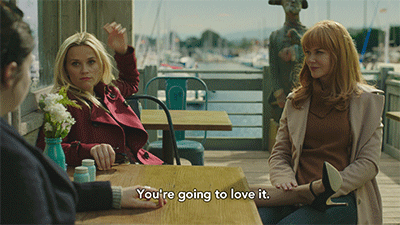 Remember in like, art class, where we'd learn wtf primary colors were and a bunch of other shit I don't remember or use at all in my day-to-day life? Yeah, so, this one-of-a-kind lip palette is basically a paint palette, but for your lips. Duh. It has 18 shades, including primaries, neutrals, and brights, to mix and customize for your own personalized lip colors. Feelin' a bit of nude, pink, *and* orange? Go fucking crazy, because the options are endless. This is perfect for whatever slutty animal you're going to be for Halloween. And, you won't have to buy a matte lipstick for a very long time aka until next week.

Maybe you low-key want Nicole Guerriero's eyebrows, a contour as on-point as Manny MUA's, or long lashes like Jeffree Star's…or better yet, the lashes of someone who's not a racist. IDK, your call. If you've even glanced at social media in the past like, five years, you'd know at least one of the aforementioned people simply because YouTube is making beauty influencers richer than we can fucking imagine. This limited-edition exclusive kit comes with five must-haves, each item handpicked by your fave beauty vlogger. It includes a brow kit, bronzer, roller lash, and more.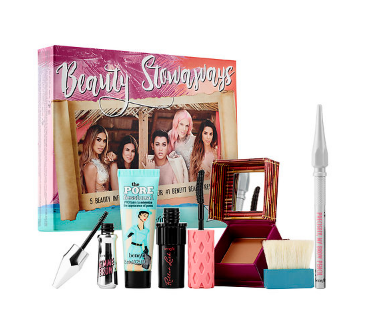 This palette basically does all the work for us. Instead of having to search around the world and back for the perfect concealer, bronzer, and highlighter, these shades were created with different depths and undertones to go with every skin tone. From light to deep, the four shades will help you achieve the best contour you never thought you'd see.

And since Sephora is so fucking nice, they knew we'd need the perfect contour brush to go hand-in-hand with a bomb contour palette. This double-ended brush allows you to apply product super easily without fucking it up and blend seamlessly thanks to the high-quality synthetic fibers.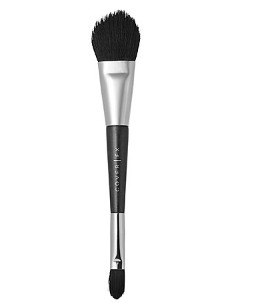 A picture speaks a thousand words, am I right? So, I mean, just LOOK AT THIS FUCKING PALETTE. It's like, heaven-sent and the color scheme alone makes me want to buy it just to buy it (as I do with most things). The palette features three lightweight, buildable cream highlighters and two *high-shine* top coats to make your face look like goddamn sunshine. The combination of warm and cool shades allows you to layer or wear alone for a natural highlight or v dramatic shine.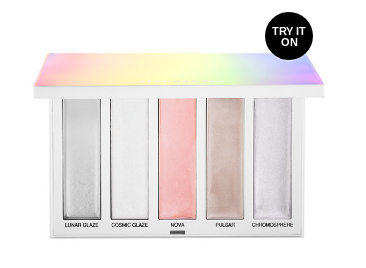 The multipurpose moisturizer is honestly everything we need for this season and frigid winters to come, so our faces don't dry tf out. It not only hydrates your face without having it feel like a grease ball, but it's also designed with an anti-aging formula to prevent discoloration and wrinkles. The avocado, sunflower, and fruit oils work together to make any sensitive skin type feel v soft for up to eight hours a day. Ugh, amazing.

ASOS Is Launching A Makeup Line And Everything Is Under $20
I don't know about y'all but I've worked, like, three straight days in a row now, and I'm pretty sure I'm still drunk functioning off of three percent brain power thanks to Labor Day Weekend. I look and feel like the inside of Scott Disick's liver and I'm really in dire need of a way to spend money until I feel human again pick me up rn. Luckily for me there is a God and She's been monitoring my online purchases because the answer to my fucking prayers is here: ASOS is getting a beauty line. And if you don't know what ASOS is then I can only assume you're some sort of home schooled jungle freak because ASOS is literally the only reason I get up and go to work in the morning. Seriously. It's what I do at work in the morning. Online shop. And since I low-key spent all my money this summer on alcohol and bathing suits that didn't fit me, I really need a cheaper option than Sephora these days.
In a groundbreaking move, ASOS has decided to call the beauty line—get this—ASOS Makeup. Honestly, inspiring. The line includes a huge range of bright, highly pigmented lipsticks, liners, mascara, highlighters, blushes, and a bronzer, all launching on ASOS.com September 20th and every product is LESS than $20.

And also:

Damn. Just fuck me up rn, ASOS. The collection is v fun and v flirty and will inspire you to give ASOS all of your money shake up your makeup game this fall. And, because at least one good thing was bound to happen during this dumpster fire of a year, there's another secret round of products that's scheduled to release this January. Blessings.
This shit is about to hit the internet in less than three weeks, so mentally prepare yourself and your daddy's credit card because you will lose your goddamn mind over these products. In case you can't picture a world where the same store that allows you to buy wide fit shoes (in bulk) and designer label clothing AT THE SAME TIME will also be your new makeup supplier, then let me just paint a picture for you here real quick:

So not only are these products cheap as hell but they're also Instagrammable AF? That's what you're telling me rn? Brb, if you need me I'll just be refreshing the ASOS homepage until September 20th.