Healthy Post-Workout Snacks That Won't Undo All Your Progress
I don't know about you, but I literally always feel the need to reward myself with at least 36 burritos and 75 margaritas after a good, hard workout. Unfortunately, I have to force myself not to be the fat f*ck I truly am at heart, because I don't want to reverse all of the time and energy I just put in at the gym. Instead, I save my money and keep my waistline at bay by fixing up some healthy post-workout snacks at home.
Here are four healthy post-workout snacks for when you're super hungry after exercising but don't want to eat anything that makes you feel heavy like you didn't just bust your ass at the gym.
1. Avocado Toast
Avocados are the f*cking best, especially when they're slapped on top of some carbs. My favorite avocado toast recipe is super simple to make. All you need to do is mash up half of an organic avocado, spread it on a slice of toasted 10-grain bread, then top it with red pepper flakes, sesame seeds, hemp seeds, turmeric powder, Himalayan pink sea salt, and fresh lime juice. Top it however you want to, but this is my number one go-to snack to eat after a killer class.
2. Protein Shake
Yeah, I know what you're thinking… protein shakes are trash. Sure, some of them are gross, but they can actually be pretty damn good and nutritional if you use the right ingredients and protein powder. Mix an all-natural plant-based protein powder in vanilla or chocolate with fruits and veggies that complement the powder flavor you choose. I personally use less water in mine because I think thicker shakes are way more filling than loose, watered-down shakes, but you do you, boo.
3. Bananas With Peanut Or Almond Butter
Bananas are high in electrolytes, low in calories, and extremely delicious, making them a kick-ass post-workout snack. Just cut a banana in half and dress each side with 1-2 tablespoons of peanut or almond butter, which serves as the missing protein and healthy fat components that will replenish your body after sweating to death. If you're feeling fancy, throw some granola on that b*tch.
Pro tip: Coat the banana with the nut butter of your choice and a dark chocolate drizzle, then throw it in the freezer before you head out to exercise. You'll come home to a cold, ready-to-eat treat that feels like a magical dessert in your mouth.
4. Açai Bowl With Nut Butter
I didn't realize how nasty the phrase "nut butter" sounded until I just wrote it. Anyway, açai bowls are said to be the perfect thing to eat after working out for many reasons. Although they're high in natural sugar, because they're full of fruit (duh), açai bowls are literally super-food bowls packed with antioxidants that boost your energy level. Depending on which type of nut you like best, top your bowl with some butter, and enjoy.
After eating any of these post-workout snacks, you should feel full enough to push back your taco and margarita cravings until cheat day. If you're still hungry, make another serving of your healthy snack option or just say "f*ck it" and go reward yourself at your local Mexican restaurant. At least you worked out today. You can always try again tomorrow.
What To Eat Immediately After You Work Out
After a terrible, horrible, sweaty fucking workout, I could stuff my face with any number of items, including but not limited to pasta, pizza, ice cream, and all the carbs. However, because we're trying to get into tip-top shape for bikini season, we're going to attempt to be responsible. In being responsible, namely, in deciding what to eat after a workout, you need to look for a few things. First, protein is your BFF. Second, complex carbs are totes okay since they help replenish muscle tissue. Third, vitamins D, B, and C are going to be super important to help replenish nutrients and fluids. Here's what you should eat after a workout so you're not starving but also not undoing all that hard work you just did.
1. Pineapple
Pizza's favorite fruit (fight me) is also a great option to reach for when you're sitting on the floor thinking about why you put yourself through this shit. Pineapples contain bromelain, which can help heal bruises, sprains, and swelling—def helpful after kick boxing class.

2. Oranges
Turns out, Mommy was on to something when she kept force-feeding you oranges during your soccer games at age 6, because they're a solid snack to eat after a workout. Oranges have tons of vitamin C and potassium—more so than that Gatorade you're chugging. Potassium actually helps you restore your fluid levels, which is super necessary considering my body feels devoid of all liquid.
3. Salmon
I know fish might be the last thing you'd want to eat after a workout, but just trust me on this. All the Omega-3s in salmon help combat muscle inflammation that can cause you to be sore, according to Prevention magazine. Additionally, healthy fats, like those found in salmon, can help boost fat burn, which, awesome. Grab some canned salmon and make an easy seafood salad, or if the idea of canned salmon sketches you out (just me?), just roast a nice piece of that fish and serve it up with leafy greens.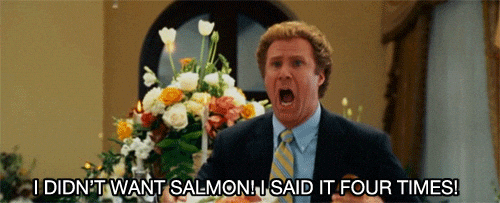 4. Quinoa
Since you've literally destroyed your muscles with that last SoulCycle class, you need complex carbs to help rebuild the shit you lost. Quinoa is high in protein and nutrients. Toss in some olive oil and cut up veggies and you've got yourself a v bougie post-workout snack.
5. Hard Boiled Eggs
With 6.3 grams of protein and only about 70 calories per egg, grabbing one of these hard boiled mofos is a great food to eat after a workout. Mix em up with salad, slap them on a sandwich, or just eat them regular. Enjoy the vitamin D surging through your veins and the B vitamins replenishing your, well, everything.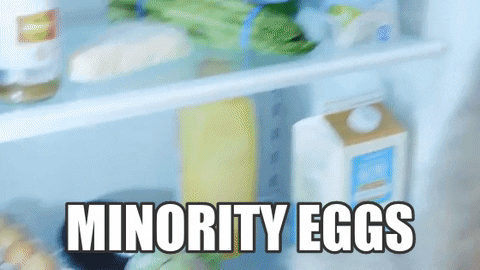 6. Chocolate Milk
YASSSSS! According to Fitness Magazine, all the best things come together in chocolate milk for the ultimate gym recovery. The water content helps re-hydrate; the sodium and sugar help regain energy; and the carbs and protein help your muscles recover. So, yeah, drink your chocolate fucking milk.
7. Avocado Toast
There is a Santa, and there is a God after your workout. It comes in the form of avocado toast which, yes, you can have after sweating out your weekend's worth of alcohol and carbs. The healthy fats in avocado combined with the complex carbs in a piece of whole grain toast make for a great snack to eat after a workout. Plus, the potassium in avocados can help prevent muscle cramping, and the toast will prevent a blood sugar crash and cravings for snacks later.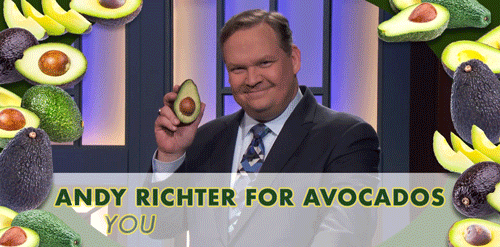 Images: Giphy (4)
Coconut Water Isn't Nearly As Good For You As You Think
In the overwhelmingly WASPy world of trendy superfoods, coconut water has risen to the top, promising every hungover and electrolyte-depleted betch that it would solve all of our problems. Today, that promise is being broken, and TBH we were just starting to get used to its (v mediocre) taste.
In a new study that just came out, a group of researchers and dietitians took another look at coconut water's properties, and concluded that it's really not that healthy for us. I mean, they didn't say it's UNHEALTHY or anything, but the research basically showed that coconut water is literally sugar water from a coconut, and isn't doing that much for us in the health department.
For the past couple years, coconut water has been placed on the same shelf as green juice and kombucha, promising white girls everywhere that it would give them clear skin, nails, tons of energy, and an amazing body. I don't know about you guys, but I kinda want a refund. Like, if I would've known that coconut water is essentially a more caloric version of water, I never would've bought an entire case to keep by my bedside for Sunday mornings. I also wouldn't have spent $14 on a coconut in Mexico just for the Instagram (but then again that picture got like, 200 likes so don't hold me to that).

If you're wondering what the study concluded exactly, here's a summary of the science behind coconut water:
While coconut water does have some potassium and vitamins in it, it doesn't have any specific hydrating or weight loss benefits that go along with it. So, people who think of coconut water as a healthy Gatorade are just wrong. In fact, coconut water isn't as filling as real foods that have the same calories and vitamins in them, so you're better off just eating healthy foods.

We're obviously just as outraged as you are, and we'd like to know who started spreading these healthy coconut water rumors in the first place. Seriously, we want names. I don't think my father, the inventor of Toaster Strudel, would be too pleased to hear about this.
7 "Healthy" Foods That Are Actually Making You Bloated
It's summer, which means everyone's scrambling to look good in a bikini. Cue the crash diet and endless crunches. But be careful with your diet overhaul: There are some seemingly healthy foods that actually could be making your body retain water—making you look super bloated as a result. Like, if you're wondering why you look six months pregnant after a huge kale salad and a Diet Coke, it's not your imagination. It's just minor bloating, and it will go away eventually, but in the moment, it literally sucks. Here are some examples of "healthy" foods that are blowing up your tummy:
1. Gum
People think sugar-free gum is the key to dieting, but it could actually backfire on you if you OD on all those sugar alcohols. The reason gum has basically no calories is because it's loaded with fake sugars, which are known to cause bloating. Plus, when you chew gum, you're swallowing a lot of excess air, so that air may show up in your stomach and make you look like you have a food baby. It could also cause abdominal pain. Gum isn't terrible for you, but if you're going through three packs a day, you need to chill.
2. Kale
Kale is a tricky bitch. It's basically a cruciferous vegetable, along with things like brussels sprouts, broccoli, and cauliflower. While these vegetables are obv super healthy for you, they're also loaded with fiber, which means your large intestine has to work to digest them through bacteria. All of the fiber makes your stomach bloated when you eat too much of these foods. So, if you're wondering why you feel huge after eating a box of kale chips, it's the fiber.

3. Miso Soup
Miso soup is a go-to healthy appetizer to order when you're out at a sushi restaurant, and while it's true that it barely has any calories, most miso soups are loaded with sodium, which makes your body hold onto water. When your body takes in more sodium than it's used to, you'll puff up a bit for about a day. You might even see it in your face, so it's probably not the best idea to order miso soup the day before you'll be in bikini pics.
4. Corn
You might be eating a huge plate of corn at your family BBQ because it's the only thing that resembles a vegetable, but it turns out corn is actually super hard to digest. (If you've ever looked into the toilet after you ate a few cobs of corn, you'd already know that.) There's a certain type of carb in corn that is hard for your body to break down, which can lead to bacteria fermentation and trapped air in your stomach.

5. Diet Drinks
Diet drinks are another risky diet hack because there are literally no calories in them, but they're loaded with fake sugars, which trigger sugar cravings later on and actually make you bloated for like, the whole day. I mean, getting a diet vodka soda is fine now and then if you're out for drinks, but drinking a Diet Coke with every meal is a bit excessive and like, probably gonna kill you.
6. Dried Fruit
Dried fruit probably brings back Birthright memories of eating dried mango on every bus ride, but it's also kind of sketchy when it comes to its nutrition. I mean, even though it's fruit, it's loaded with fiber and added sugar, so you just have to control your portion sizes. Experts recommend like, two tablespoons at a time, which is basically two dates, or like, three apple rings. You're basically better off just eating fresh fruit.

7. Sparkling Water
Drinking water is one of the things that actually helps get rid of bloating, but as much as we love our Pellegrino and Perrier, sparkling water isn't doing your tummy any favors. The carbonated bubbles in seltzer are literally air pockets, so by swallowing them, you're allowing air bubbles to build up in your stomach. I mean, who wants that?
The Top 8 Foods You Think Are Healthy, But You're Wrong
When it comes to throwing shade, we're obv on board. Being able to secretly be a bitch or hate someone without them knowing is like, the rules of feminism. But when it comes to our food choices being shadily unhealthy and betraying our trust, it's not cute. So we're here to tell you which foods have been lying to you and masquerading as health foods when they're secretly junk food (or really, not-so-secretly since it's on the nutrition label).
1. Yogurts
"Not all yogurts!" you scream at your computer. Fine, bitch, but understand that pretty much almost all flavored yogurts (or the ones with those super cute flippy lids) are FULL OF SUGAR. Not just like "oh I'm cheating and having a jelly bean teehee!" amounts of sugar. We're talking full blown this-is-your-sugar-intake-limit-for-the-day amounts. You best be opting for full-fat unflavored Greek yogurt if you need a fix. Top it with whatever you want —shit, add 3 tablespoons of sugar to it and you'll essentially have one of those fucking Chobani flips.
2. Caesar Salad

A question we often ask ourselves: "If it contains bread and cheese, is it still a salad?" The answer is yes, but just because something fits a definition, it doesn't mean it belongs in and around your mouth. This ESPECIALLY applies to a Caesar fucking salad. On every menu literally everywhere and ALWAYS seemingly a safe choice, the average Caesar salad includes creamy dressing, a lot of cheese, and bread baked in a concoction of more cheese and oil. Look at the facts: The Caesar salad was created in Tijuana, tequila shot capitol of the world, because the kitchen ran out of normal shit and Mr. Caesar (literally his name) needed to serve some Hollywood bitches SOMETHING. Also, it was a finger food, which INSTANTLY ranks it on our list of unhealthy shit. Mozzarella sticks, chicken wings, pizza rolls—I think I've made my point. Aside from celery sticks, almost NOTHING you can hold and eat is under 500 calories. Next. 
3. Granola
Sprinkling granola on your Greek yogurt parfait makes you feel skinny and chic, but you wouldn't feel so adorable if you knew that most granolas are full of sugar and fat. How? Because that's literally how they're made. You take oats or some other fucking grain you find in bulk at whole foods, mix it with fair trade, organic, non-animal-endangering sugar, butter or honey, nuts, and bake it. Yeah. Let that sink in. That shit is practically candy. Same goes for granola bars, which require EVEN MORE sugar and sticky shit so they can be formed into the perfect rectangle. Don't buy into your hippie liberal douche friend's hype: Granola is not healthy.
4. Cereal

"Breakfast is the most important meal of the day"—not if you're scarfing down chocolate sugar puffs in a sea of fat-laden milk. Honestly, if you MUST have cereal, we require you either a) be hungover; b) are eating Cinnamon Toast Crunch —the only acceptable cereal; or c) are a child under the age of 9. None of those are health reasons, but unless you're eating GrapeNuts, you're popping calories like pills anyway. Slather some sad butter on your sad toast or squint at the sourness of a grapefruit and accept adulthood.
5. Potatoes

This shouldn't come as a fucking surprise, but potatoes suck. Honestly, how are they even considered a vegetable? Based on the US's ability to name pizza a vegetable and vote a literal human Cheeto into office, I guess we shouldn't be surprised, but still. Regular white potatoes have like, literally no health benefits. If you MUST partake in a potato, make it a sweet potato. At least you can pass off the carby starch mine with vitamin benefits.
6. Smoothies
You come to work sippin' on your green smoothie and, having just come from cycling class, you're officially allowed to look down on everyone else. Too bad, so sad—that shit is full of fat. Despite having a fuckload of fruit, those same fruit juices host tons of calories and sugar and no fucking fiber. Plus, your smoothie probably has DING DING DING YOGURT to help fill you up. Do us a favor: go buy a Vitamix and blend a smoothie made of spinach, avocado, and green grapes. Thin it with water. Then, you'll have a borderline healthy smoothie. Will it taste good? Um, no, but healthy shit usually doesn't.
7. Diet Soda

Feel free to crucify me in the comments, but if you're still drinking soda—diet or not—you'll probs get fat and/or cancer, we assume. IT ISN'T GOOD FOR YOU. Start drinking fizzy water instead. We know it's harder than weaning yourself off drugs (probably), but, really, your skin, thighs, and overall  health will thank you.
8. Dried Fruit
Whether you're trying to get un-hooked from jelly beans or need help pooping, dry fruit always seems like a healthy option. NOT FUCKING TRUE. A handful of dried banana chips or dried cranberries have the same amount of sugar as a lot of candy. So, like, you may as well just eat the jelly beans. Or, buy a dehydrator and make your own dried fruit, sans added sugars.