Two Kombucha Cocktail Recipes For Your Next Hair Of The Dog
With America turning another year older, we needed a fucking patriotic cocktail. Actually, scratch that—we needed two. But like, instead of the usual alcohol + fruit/mixer = drunk, we decided to add in our good friend kombucha, who always seems to come through for us in times of hangover tough shit. You may think the fermented tea tastes a little weird, but this is America, where we experiment with weird vinegar-flavored things and see what alcohol we can add to make it better.
If you shop hard enough, you'll find plenty of flavored kombuchas which give you the health benefits plus not-gross flavor. So you can get your July 4th party on knowing that you're like, better than everyone else. And that's really what's it's all about.
Blueberry Mojito

– 1 cup blueberries
– 6 oz. white rum
– A bunch of fresh mint
– 2 tsp. sugar
– Juice from 2 limes or like, some bottled stuff if you're povo
– 6 oz. kombucha — we used LIVE Soda Pomtastic Blueberry because it's like, blueberry flavored and doesn't taste like vinegar and feet but still has kombucha goodness
Got all your patriotic shit? Good. Blend or otherwise smash your blueberries, mint, and sugar together until everything is like, relatively smooth. Stir in the lime and rum until everything is niiiiice and mixed. Divide the mixture between two glasses and top the rest with the kombucha. Add some ice and fuck yes, America.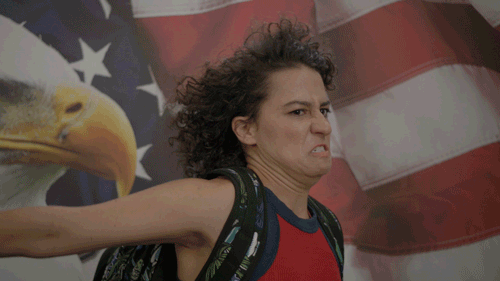 Kombucha Mimosa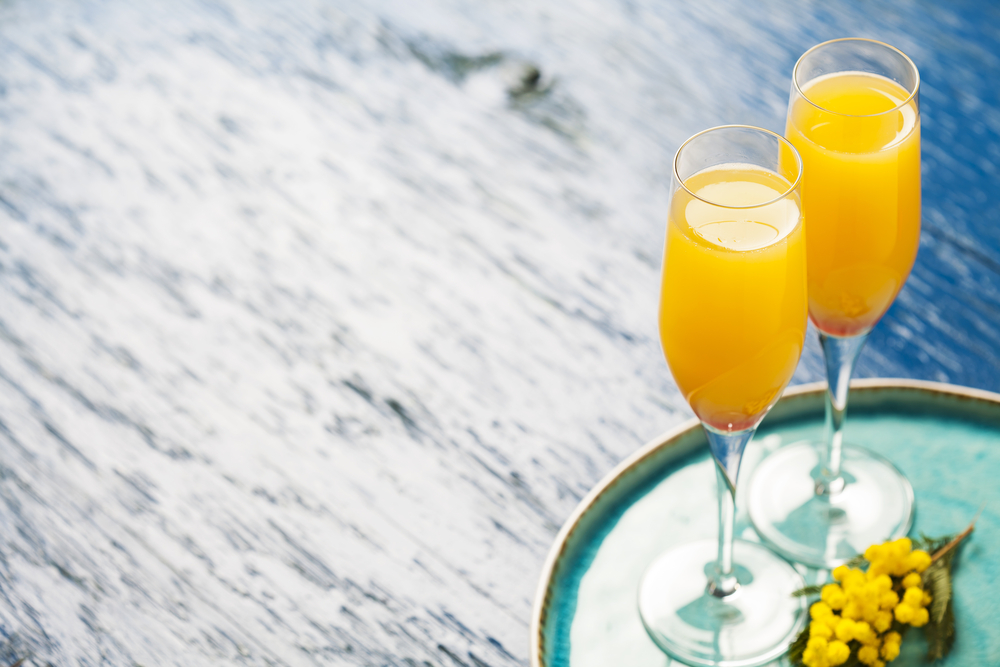 – 1 bottle Champagne or prosecco (as you do)
– 2 bottles berry-flavored kombucha — we used LIVE Refreshing Rhuberry
– 1 ½ cups orange juice
Have you made a mimosa before? Cause like if you haven't idk why you're on the site. Probably as a dare. Or you're a Russian spy. Anywho, grab a big pitcher and combine the Champagne, kombucha, and juice. Stir to combine, pour into glasses, and garnish with berries. Like honestly I shouldn't have to explain this to you. There's nothing like a mimosa to kick off a day of explosions and hot dogs for America.
Green Juices That Will Make You Feel Healthy AF But Won't Make You Gag
Betches have long been drinking green juice after a drinking bender to feel healthy. Unfortunately for us when we're already suppressing our gag reflex, veggie juices can be hella disgusting. Unless you're a crunchy wook-vegan-nature-loving-tree hugger, don't spew that shit at me about how you can feeeeeeel the toxins draining from your body while you try not to chew that yam and carrot concoction you call a juice. Spare me. We both know you're miserable. Of course, if a betch needs a lil detox boost, some veggie juices are better than others. If you don't own a fancy juicer and aren't likely to drop the bucks on a $600 machine you'll use on and off for a month before giving up, here are our favorite veggie juices so you can look fetch in your bikini this summer.

At just 80 calories for the whole bottle, you're going to want to stock up on these. As far as a green juice goes, it's totally different, and the whole gang of ZÜPA NOMA drinks are actually classified as drinkable soups, not juices. Stick with us even though it sounds gross. Instead of an oddly sweet vegetal concoction, this shit is like drinking the finest green bloody mary mix known to man betch. Plus, all the other flavors (like organic cucumber avocado fennel, organic tomato gazpacho, etc.) are savory and delicious.
If you're someone who still, for whatever reason, goes to Jamba Juice, go finish the 8th grade getchu a Great Greens smoothie. A small will deliver three servings of veggies to your hungover body, including cucumber, kale, and spinach. Plus there's like, fiber and shit, so you'll feel full and less likely to reach for a cheeseburger later.

Kale, apples, ginger, romaine, cucumber and more come together for this shit which isn't as sweet as other green juices. The $9 price tag may turn you off, but the lack of sugar, additives, and gagging make it a welcome addition to the list. Plus, it's only got 130 calories and is 100% real juice.
This one from Juice Press blends celery, cucumber, kale, chard, and more for a really, really, really veggie-blasting drink. It may be a little extreme in taste (like, there's NO sweet factor), but it's not bad and is only 70 calories, so…grab this.

If you just looooveeee the taste of veggies, grab this off the shelf. Apparently, Evolution Fresh were some of the first green juice makers, so they're totally legit. There's a lot of parsley and lemon in this one, though, so if you're not all about that herbal life, skip.
A 16 oz bottle of this shit has 140 calories and only 6 grams of sugar. It isn't super sweet, has cucumber and fennel which we fucking dig, and will help keep you full. Blessings.

If you crave sweetness to cut the chugging of green juices, opt for Odwalla. Yah, there's 36 grams of sugar, but you can blame the tropical pineapple, mango, and apple juices for that. It's also only 150 calories for the bottle, which, honestly, counts as a meal when I'm struggling.