Everything I Wish I Knew About Freezing My Eggs
So if you've read my recent articles, you know that I have breast cancer. Super fun. It's all been really glamorous. My life is everything I'd dreamed it would be. I'm about to start chemo, which, since it's just pumping your body full of poison to kill any cancer cells, causes a lot of other issues. One that I wasn't aware of is infertility. To prepare for this, even though I don't even like kids and don't think I want them, I am freezing my eggs because I'm just not ready to make a decision about it, especially under duress. Also, since I have BRCA, this way if I do decide to ruin my life and procreate, I can pick eggs that don't have BRCA and the fun cancer rollercoaster can die with me. I know, I'm basically a saint.
More and more women are choosing to freeze their eggs for a variety of reasons: they aren't ready to have kids yet, they don't have a partner, they want to eradicate hereditary health issues, they have some lady problems that could lead to infertility, they have issues that require a surrogate, and of course, chemo. I'm spending the next two weeks shooting up, pretending to be pregnant, looking pregnant, and then getting those eggs on ice. Since I have to go through this, I figured I'd fill you guys in. This way, if you ever have to make this decision, you'll be better prepared.
It's A LOT Of Needles

Shots are about to have a whole new meaning. I'm not an idiot; I assumed there would be some needles. But to get your egg babies ready for harvesting (they literally call it that—what am I, a f*cking chicken?), you're going to have to shoot up a lot of hormones. The process is different if you're doing IVF to try to get pregnant with a partner. When you're freezing, you do the accelerated version. For me, it's two weeks of two injections of hormones a day, in the stomach, and then a trigger shot before your surgery to get the eggs out. And you're supposed to do them all yourself. In addition, you'll get blood work every other day for the first week and a half, and then every day leading up to your surgery. You'll also get an utrasound every time you have blood work that consists of them shoving a giant dildo with a camera up you and stabbing at your ovaries. It's all terrible but manageable. Also, I'm a huge baby and told them under no circumstances am I going to be able to give myself shots (especially in the stomach!), so they're letting me come into the office every single day and the nurse is doing it. Thank God for that.
It's Expensive

It's soooo expensive to freeze your eggs. Like, insanely so. My cost just for the surgery is around $7k. My shots are free because I have cancer (it's like, the one perk) and there are programs that pay for cancer patients' fertility drugs. But to pay out of pocket, your meds/shots can cost anywhere between $5,000-$17,000. None of this includes, btw, the zillion appointments, blood work, and ultrasound costs. Or even the later testing, fertilization, implantation process once you want to actually use the eggs. You also will have to pay to house your eggs in the freezer—mine costs $700 A YEAR. So if you're considering egg freezing, definitely save up and/or cry to your parents about how they'll never have grandchildren unless they help pay for this.
Your Insurance Probably Won't Cover It

Ooooh do I have a bone to pick with insurance companies over this sh*t. My insurance, although it's really good and REALLY EXPENSIVE, does not cover infertility. I so kindly told them on the phone that I am not actually infertile, you are making me infertile from cancer treatment, so this should be covered. To which they said it doesn't matter. Also? They should have to cover infertility because infertility is a medical condition. You're telling me flaccid penises are covered but fertility drugs are not? A man's orgasm at 90 is more important than a woman's ability to have kids? Are you F*CKING kidding me? FYI, this is exactly what I said to the insurance rep, and she agreed with me. So, if you're considering freezing your eggs in the future, definitely check beforehand if it's covered by your insurance.
Your Eggs Really Do Get Old

I hate when people are like, "oh half your eggs die by the time you're 35". It's super annoying and irrelevant. Like, you have a million eggs, so even if half died, you still have like, 500,000, right? I don't know, I'm not a doctor. People over the age of 35 get pregnant all the time, so shut up.
But when it comes to egg freezing, age actually is a problem. It's actually a complete miracle anyone gets pregnant if you look at the science behind it. With egg freezing, the odds of how many healthy eggs will survive are really bad. It's like, oh if you have 25 egg follicles, maybe only half will be mature enough to extract. Then some of those won't survive the freezing/thawing process. Some won't get fertilized. Some will have something wrong with them. If you have BRCA, like me, 50% will have BRCA. Then some won't implant properly. So by my math, you're left with, what, half an egg? It's a weird and scary realization. And the older you are, the worse the odds are of having decent eggs survive. My doctor said at 28, my eggs are perfect for freezing, but if I decide I want to do it again (assuming my body recovers from chemo and I'm not completely infertile) because I don't get enough eggs (they implant a bunch at a time hoping one attaches), or the ones that made it all have BRCA, etc., she said I need to be 32 or 33 at the oldest. People do freeze their eggs older, but it's a numbers/odds game, and they have less success. So if this is something you're interested in, meet with a specialist before that window closes.
You'll Be Fake Pregnant

Something else I wasn't aware of: you basically have to pretend you're pregnant. You also will look kind of pregnant. I am taking pre-natal vitamins, can't drink alcohol, have to be on a high-protein, low-carb, no sugar diet, and apparently the hormones make your stomach puff out and bloat. Again, so, so much glamour in my life. At least it stops post-surgery, and then it's just a couple weeks before your body returns to normal. But ugh, I hate diets, and I love sugar, so I'm overall not pleased about this part. Everything sucks about this.
It's A Fast Process

Thankfully the injections, bloat, and invasive ultrasound molestation are all short-lived, because the whole process only takes two weeks. Thank God. I mean, you can endure anything for two weeks, right? Especially when it's such a life-altering decision. I just have to say if I actually have kids and use these eggs, those kids better be so f*cking cute, because I had to be tortured and pay a ton of money to get them here. I will make sure to guilt them over this every day of their lives. They also will be going to kindergarten telling all the other kids they were made in a freezer, because we have to make this fun somehow. So, if you're worried about freezing your eggs, just know that it goes by really quick, and then at least you have the option open of having kids whenever you want.
Do you have any other questions about egg freezing? Have you ever considered it? Do you feel pressure to have kids younger than you'd like? Let me know in the comments.
Images: Priscilla Du Preez / Unsplash; Giphy (6)
3 Terrifying Pieces Of Anti-Woman Legislation You Need To Know About Right Now
Heads up, you need to keep up with the news. It's not cute anymore. That's why we've created a 3x weekly newsletter called The 'Sup that will explain everything that's going on in terms you can understand. Sign up for The 'Sup now!
When I mention your body's biggest enemy, you probably have something that came immediately to mind: your thighs, your arms, the pimple you got from dropping kettle corn into your mouth/all over your face so you could eat without sitting up for normal adult reasons. Or maybe you thought of the parade of fuckboys last few bros you banged who confirmed for you that some people just weren't built to interact with the female body. This second guess is closer to what I'm actually talking about, because it similarly concerns a group of largely white men (if you'd like to fight me on your sexual history, feel free, I'm just taking a guess) who have no business with women's bodies, and yet can't leave them the fuck alone. Those people are called YOUR GOVERNMENT. (Mic drop, I am political.)
In all honesty, I probably don't have a single friend who would describe me as political; I don't even feel like I ignore the news on purpose, it just kind of floats past me, like everything that was ever said in a high school history class. But because I'm a selfish bitch I care about my readers very much, when I hear about bullshit new measures that will negatively affect my body both on a daily basis and in times of need, I am going to listen the fuck up and urge you all to do the same. Here's a rundown of the three scariest pieces of legislation aimed to limit women's choices right now—and for those of you with any remaining doubts that I really do not usually care/write about politics, please know that I literally just Googled the word "legislation" to make sure I was using it correctly. Feels good.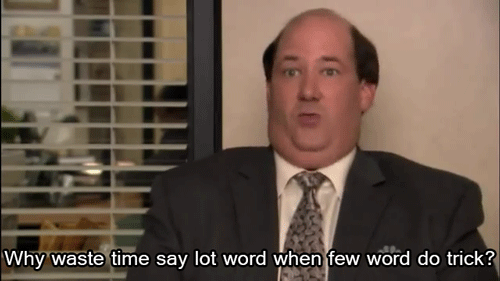 1. Remember When Obama Made Your Boss Pay for Your Birth Control? Yeah, That's Over.
In a continued bid to out-evil Satan, Trump made a fun little announcement last Friday: He's shut down the Obama-era law requiring most employers to cover co-pay-free birth control, an amazing measure we definitely all took completely for granted. Now, in the nation of Gilead Trump's America, employers will be able to cite "religious or moral objection" to covering birth control, and BAM: You can no longer afford brunch, because that budget has been re-allocated to your "not getting pregnant" fund. Oh, and regardless of your birth control type, this shit is not cheap: My employer insurance had a fun two-week blackout last month and I was charged $200 for a 30-day supply of my GENERIC birth control pill. So don't even try to come at me with that "just pay out of pocket, mer mer mer, women want everything for free" shit, TYLER.
Proposed Solution: If there is a guy you are regularly having sex with, and your birth control coverage is affected, ask him to pay for half. I know this doesn't effect change on a policy level, but as a group, can women please stop accepting sole financial responsibility for preventing pregnancy? If the guy you're fucking starts whining about the cost, just tell him there's a 100% free alternative: You can stop having sex with him, forever.

2. 20 Weeks Pregnant? Cool, You're Having a Baby Now.
Though this isn't yet in immediate effect like the above measure, a bill recently passed through the House of Representatives criminalizing abortion after 20 weeks of pregnancy. Never mind the fact that if our government hates abortions so much, they probably shouldn't have repealed the access to free birth control, which conveniently yielded lower abortion rates than we had in 1973, when abortion was made legal nation-wide. Never mind the disgustingly insulting title for this bill of "Pain-Capable Unborn Child Protection Act," which would perhaps have been more aptly titled "Pain-Capable and Very Much Born Adult Woman Punishment Act." In this case, let's focus on the fact that one of the bill's co-sponsors, Tim Murphy of Pennsylvania, was literally texting his mistress to GET AN ABORTION while passing this bill through the House. Everything about this bill (and its relation to less-available birth control) is so alarmingly nonsensical that I'm almost ready to start buying into lizard-person theories. Given the one season I watched of House of Cards, I feel like "handling" a mistress' pregnancy is basically a rite of passage for most politicians—so why are they so fucking intent on making sure those abortions need to be illegal and unsafe? It's definitely not a conspiracy to have more women die during the procedure, rendering them unable to talk about the affair, right? Wait…right?

3. A Special-Edition Coverage Slash For Pre-Pregnant, Pregnant, And Post-Pregnant Women
This bad boy, otherwise known as the Graham-Cassidy bill, is luckily having a lot of trouble getting passed, so there's chance you won't actually have to deal with this specifically. Which is good because I JUST spent two hours of my Monday at a Planned Parenthood phone bank defeating this nightmare of a bill that keeps popping back up like a zombie Whack-A-Mole, can I live for one week?? But honestly, every proposed healthcare reform bill this garbage-monster administration has spewed out has been pretty similarly shitty, so expect comparable measures if they manage to get anything through. This particular bill has gone ahead and banned women on Medicaid from visiting Planned Parenthood (straight up, I do not know what Medicaid is, but oh my god just allow women access to appropriate healthcare, our bodies are more complicated than yours and we fucking need it). Also, it's restricted abortion coverage and maternity care in the same bill, so really (unless you're a politician's mistress!), these people would like to ensure that you get pregnant, stay pregnant, and bear the emotional, physical, and financial burden of that pregnancy all on your own. Just like how you got pregnant all on your own, without the help of any second party. Right.

Basically, the only common thread of these new measures is that our government doesn't give a shit about you or your body. There's no ideological or economic background that makes any sense, much like when Dean started motorboating D-Lo in the pool, thus jeopardizing his supposed "deep emotional connection" with Kristina, and the lucrative fandom love that could have launched a thousand Instagram sponsorships. So, I encourage you to start thinking about our government the way you think about the fuckboys we deal with on a daily basis: Until they shape the fuck up, we'll be heavily looking into alternative options. You don't let fuckboys tell you what to do with your body, so let's get them out of these government positions where they can literally charge you for going against their dumbass ideas on what your body has access to.
Heads up, you need to keep up with the news. It's not cute anymore. That's why we've created a 3x weekly newsletter called The 'Sup that will explain everything that's going on in terms you can understand. Sign up for The 'Sup now!
Here's How You Can Stop 'The Handmaid's Tale' From Becoming Our Reality
HEALTHCARE #SUPDATE
Remember that whole health care bill thing that happened a while back? How it was like, really bad but the House still passed it and then everyone was like, "Oh well the Senate won't pass it!" Well the Senate is passing it. Silently. And soon. Like, before the July 4th recess soon. And the shadiness does not stop there. Republicans are literally not showing us what is in the bill. You wouldn't let a fuckboy refuse to show you who he's been texting all night, so why would you let your own Senators refuse to show you what's in a bill that restructures ⅙ of the economy and could through twenty million people off of their health insurance?
Last night Democrats in the Senate held the floor in an attempt to bring this bill out into the open, but the bottom line is that Republicans DGAF unless these actions are accompanied by immense pressure from their constituents. That's where you come in.
Here's What You Can Do:
1. Call your senators. I know that calling people on the phone sucks, but if Rachel could talk to Whaboom for two episodes, you can talk to your Senator's intern for two seconds. Use the Indivisible Guide's script so you know what to say, and it's literally just reading. You know how to read. You're reading this right now.
2. If you want to pack an extra punch, call your senator's health care staffer directly. You'll more than likely be sent to a voicemail box. It's wayyy easier than talking to a real human, and your message is going to get directly to the person handling this issue. If you live in NV, AK, ME, OH, WV, AZ or CO, you could literally make a difference (and then spend the rest of your life bragging about said difference to everyone you meet).
3. If calling someone is just not possible for you—maybe you're a mermaid who sold your voice to a witch in exchange for a boyfriend—text 'Resist' to 504-09 and Resistbot will walk you through how to contact your Senator via text. Then start blowing them up like they're your ex and you're blackout drunk.
Depressed af reading about this news? Sames, but watch our hilarious video below for a little bit of comic relief #LaughingThroughThePain
And if all of this is literally news to you, like yesterday you told your sister "The Senate can't just pass a health care bill in secret and my senators won't do anything about it" (speaking for a friend…) then you REALLY need to sign up for The 'Sup, our thrice weekly newsletter. We break down WTF is happening in politics in a way that's funny and relatable so shit like this doesn't catch you by surprise. So sign up so you can like, realize stuff. Not to be dramatic, but the fate of our country kinda depends on it. Sign up below!