Do You Really Need To Use Protein Powder, Or Is It Just A Scam?
Over the last few years, women have become significant consumers of protein supplements. We used to think this stuff was just for dumb jocks and meathead bodybuilders that have huge pecs and little dicks, but then IG models started promoting Protein World and Women's Best on their feed, and the whole game changed. It's important to know the facts before putting something into your body, but it's easy to get tricked by social media. It is a fact that adequate protein is ESSENTIAL to maintaining and building muscle mass (aka: that *ss), and these days, every girl is on the quest to get a Kar-Jenner body (sans surgery). But… do you REALLY need protein powder?
Honestly… probably not. So remove that protein powder from your Amazon cart, and buy that hot pink vibrator instead. You've earned it.
The USDA states that healthy protein requirements are 0.8g of protein for every two lbs, or one kilogram, of body weight. This is also the amount of protein you need to sustain or increase muscle mass. Unless you are a strict vegetarian or vegan, the typical American diet will probably put you at or above daily protein requirements. Let's say a woman weighs 150lbs. That's roughly 75kgs, so she needs like 75g protein a day (I'm rounding up 0.8g to 1g, like Mrs. Gardner in fifth grade used to teach me to do). For reference, an 8 oz filet of chicken breast is 70g of protein. According to The New York Times, the average American consumes roughly 100g of protein a day. If you add protein powder, you're consuming around 30g in addition to that.
And get this…because nothing in life is fair, the body doesn't store additional protein like it does fat. Our bodies actually get rid of excess protein through urination. So all that protein powder is going to do is increase the amount of valuable sh*t that you're peeing out. You're literally pissing money. Also, if you're consuming more calories than you need, even in the form of protein, it's just gonna get converted to fat. So that's that on that.

With modern food technology, we literally get protein in everything. They add that it to so many foods now, you would think it's f*cking hot sauce. Bread and noodles will have protein in them. There's peanut butter with extra protein. It's easy to believe we need to chug a shake after every workout just because your fave influencer is getting paid to pose with it, but unless you spend all day eating fruits and vegetables or not eating at all (in that case, please seek help!), you're probably already getting enough protein for those booty gains.
Images: Shutterstock; Giphy
5 'Unhealthy' Foods That Are Not Actually Bad For You
Some food myths were made up decades ago, and yet we still can't seem to shake them. Like, sometimes we'll take any tips we can get, but we don't stop to realize this advice was literally created during the same time that women were advised not to exercise because it would make them less feminine. It's 2018, and we're *starting* to know better. I mean, if we can order bottles of tequila on an app and convince our boyfriends to go to a Rihanna-themed spin class on a Saturday, we can do anything. It's time to stop giving up healthy foods just because someone once told us they're unhealthy. Here are six formerly unhealthy foods we can start with.
1. Regular Potatoes
So many "healthy people" will devour sweet potatoes by the bowl, but would never touch a regular potato. These people are straight-up misinformed. Honestly, sweet potatoes have a little more fiber than regular potatoes and they're a little lower in calories, but the difference isn't that dramatic, so you can stop crying when your By Chloe waiter brings you regular fries when you ordered sweet potato. Regular potatoes have a terrible rep, and while they are a starchy carb, they're really not that bad for you. They have more vitamin C than sweet potatoes do, and also have more protein and less sodium. Game changer.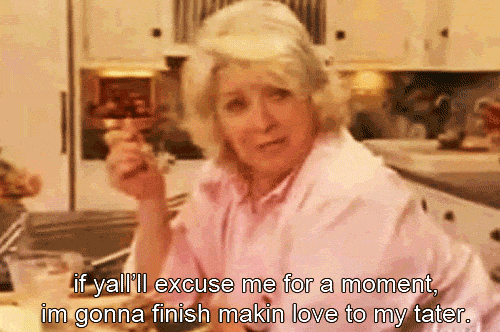 2. Gluten
The gluten-free diet has taken on a life of its own, and honestly we need to backtrack a bit. Once upon a time, people had (and still have) legit Celiac disease, a medical intolerance to gluten. These people were told by their doctors to cut out gluten, and suddenly they looked and felt much better. Ever since then, half of society thinks they need to follow the same advice when they don't even have a gluten intolerance. Obviously eating enough bread and crackers every day won't do your body any favors, but you're not going to sabotage your lifestyle just by having gluten in your diet. Let's put it this way: If you can't explain what gluten is, you shouldn't be gluten-free.
3. Egg Yolks
Egg yolks are one of those things that people shunned in the 70's and the myth never really recovered, even though our science has majorly advanced. While the egg white is the part of the egg with no fat and a few grams of protein, the yolk carries a ton of important vitamins, like vitamin B12, D, A, B-6, zinc, and iron. It has a few grams of fat, but it's healthy fat that will just help keep you more full after your meal. Also, for anyone who told you yolks are high in cholesterol, it's actually not the same cholesterol that's bad for your body. Basically, we gotta let go of the yolk myth. I mean, the people who decided the yolks are bad for you are the same people who smoked cigarettes while pregnant. Let that sink in for a sec, then order the omelet with regular eggs.

4. Feta Cheese
A lot of people think getting cheese added to your salad is unhealthy, but those are also the people who enjoy the taste of kale and think Balsamic vinegar is a suitable dressing. No on all accounts. Feta cheese isn't bad for you. First of all, it's lower in calories than most other cheeses, and it's also packed with vitamins that are so good for you, like Vitamin D, B12, calcium, and iron. Cheeses like mozzarella and cheddar don't have half as many health benefits as feta. It's pretty high in sodium, so I wouldn't go ham, but adding some here and there is actually fine for you.
5. Packaged Bars
Protein bars and energy bars get a bad rap for being glorified candy bars, but honestly it depends what brand you're buying. So many of these bars are filled with shit that you wouldn't feed to your friend's dog, but some of them are actually pretty good when it comes to their ingredients. Products like RX Bars, Square Bars, Lara Bars, and Go Macro bars all have super clean ingredients and minimal added sugars. Any nutritionist will tell you that whole foods and fresh produce are better than processed bars, but if you're starving at 4pm and just need a bar so you don't keel over or reach for the candy bowl on the receptionist's desk, they're really not bad for you. It just depends if you're picking up the bar with four ingredients or the one that sounds like the warning label on a pharmaceutical prescription.

6. Frappuccinos
I'm obviously kidding. These are fucking terrible for you. Order a cold brew like everyone else.
Images: Eaters Collective / Unsplash; Giphy (3)
The Right Foods To Eat Before Working Out
There's nothing worse than showing up to your workout feeling nauseous, lightheaded, dizzy, or like you're about to throw up the slice of leftover pizza you ate as you left the house. My esteemed colleague Betchy Crocker recently suggested some good things to eat after you work out, but your pre-workout food is just as important. You want to make sure you're eating enough to give you energy, but not something you'll regret as soon as you start doing cardio. Here are some of the best foods to eat before working out.
1. Oatmeal
Whole grains, like oats, are complex carbs that break down into glucose and fuel your muscles during your workout. Try going for a bowl of oatmeal or some granola about an hour before your workout. Professional nutritionists swear by these options because they're simple and will give your body immediate energy.
2. Apple Or Banana
Apples and bananas are simple carb sources, which means they'll give your body the energy it needs almost immediately. They digest faster than whole grains do, so even though they won't keep you as full, they'll give you a boost of energy if you eat them 20-30 minutes before the workout. Mostly any fruit is good to eat before working out, but stay away from high-fiber fruits like berries and pears because they'll take longer to digest and may hurt your stomach if you're jumping around a lot. Also, has anyone in the history of the world gotten full off berries? Lmk.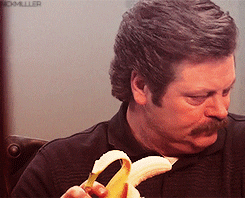 3. Greek Yogurt
People like to eat yogurt after their workouts because it's mainly a source of protein, but protein is super important to eat before working out as well. Especially if you're doing weight training, you'll need the protein in your body to help your muscles repair themselves from the microtears that occur during your session. Try looking for simple ingredients and minimal sugar in your yogurt. Siggi's and Fage both make great nonfat yogurts. Chobani works too, but watch the sugar count depending on the flavor.
4. Eggs & Toast
If you have an hour or two before you head to the gym and need something more substantial than a piece of fruit to eat before working oat, the eggs and toast combo is your best bet. The toast will give you the energy from its complex carb makeup, and eggs are a simple protein source with a little bit of fat. It's enough to fill you up without making you nauseous halfway through.

5. Maca
Maca root, often found in the form of maca powder, is an ancient Peruvian plant that is literally filled with nutrients that will boost your workout. Maca is rich in amino acids and vitamins, and it's also an adaptogen, so it aids in adrenal function, increasing your energy levels and enhancing workout performance. Blend it into a smoothie before your workout or mix it into your oatmeal. It's a game-changer.
6. RX Bars or Lara Bars
Bars are a go-to option to eat before working out if you're going straight from the office and don't have time to stop and pick up legit food. Natural protein bars have been all over the health food market recently, and two great pre-workout options are RX Bars and Lara Bars. They're both made with dates and nuts, so you have a quick carb and natural sugar source from the dates, and a little healthy fat from the nuts to keep you full. RX Bars even include eggs for extra protein. The Maple Sea Salt flavor is a personal fav. Just saying.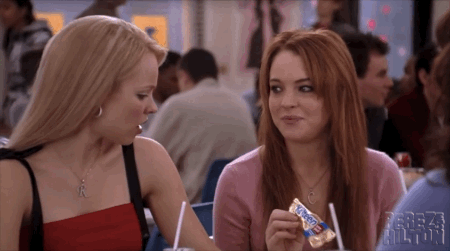 7. Caffeine
I know this isn't actually a food, but having a cup of coffee or green tea before your workout is KEY if you want a real energy boost. I would pair this with some real food too, but caffeine has been scientifically proven to boost your workout by tapping into your central nervous system and recruiting muscle fibers in your body. Basically, it helps you fight fatigue and improve physical performance. So like, order the venti. It's the responsible thing to do.
Images: Melissa Belanger / Unsplash (1); Giphy (2); nbcparksandrec / tumblr
What I Learned From Living Like A Bodybuilder For A Week
After nearly starving to death on Gwyneth Paltrow's low-carb diet, I decided to try something different for my next experiment. I thought about other celebrities' diets to try, but they all looked so boring. Ever since I started lifting weights, I began following some female bodybuilders on social media to get workout ideas, and I remember being floored by how they train and how much they eat. Like, these girls look amazing and they're definitely not ordering a juice cleanse before the holidays. So I thought, is the bodybuilder diet (and lifestyle) realistic for the average person? I obviously had to find out for myself.
The Diet
I did some research into the typical bodybuilder's diet, and as you'd expect, there's a lot of protein involved. Lesson one is macros, which is bodybuilding slang for macronutrients. These macronutrients consist of protein, fats, and carbs, and the typical bodybuilder works with a coach to figure out the exact macros they should be eating each day. But apparently the bodybuilder diet changes throughout the year, depending on if you're "cutting," "maintaining," or "bulking." From what I've gathered by eavesdropping on dudebros at the gym, cutting is getting leaner and losing fat, bulking is gaining a bunch of muscle, and maintaining is staying the same (duh). Basically, you eat according to your fitness goals. Once you have a certain number of each macronutrient, you try to hit that number every day. Plus, in addition to hitting macronutrient goals, most bodybuilders drink a gallon of water each day. That's a lot of water. I'm all for staying hydrated, but like, all this eating and drinking sounded exhausting.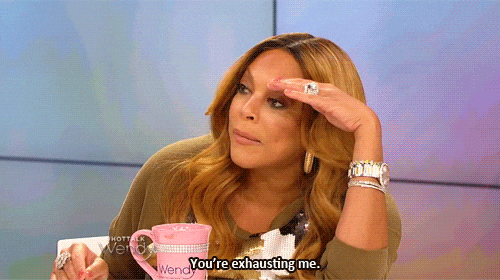 After a quick Google search, I found an online macro generator, filled out a few things about me, and found out my maintenance numbers for each macronutrient. One thing that bothered me is that I noticed a lot of the products these people love are packed with artificial sugars and additives. There are plant-based, clean-eating bodybuilders out there, but the majority are stocking up on protein bars and Halo Top. I decided to do a slightly cleaner version of the typical bodybuilding diet while still hitting my macronutrient goals.  
The Workouts
Anyone who knows me is pretty aware that I like working out. But this week would be different, because bodybuilders follow "workout splits," where they work certain body parts on each day of the week. They also take one or two days off, or "active rest days," which basically means light jogging and foam rolling. I did some research on a typical workout split, and decided to break up my workouts into two leg days, a day for back and biceps, a day for chest and triceps, and a day for shoulders and abs. That gave me room for two rest days in which I would stretch my crying muscles and judge all the girls on the elliptical. I even met with a trainer in my gym who showed me the most effective exercises for each body part and told me how many sets and reps I should be doing for each day. I was ready to go.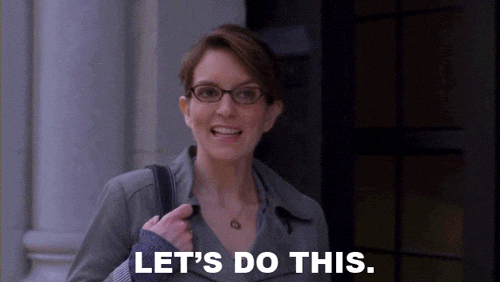 Day 1
As I expected, the first day was the biggest adjustment, mainly because bodybuilders usually eat 5-6 meals per day. I had to figure out how to squeeze in my meals, my workouts, and my gallon of water while still being a functioning member of society. Lesson one is that breakfast has to be a substantial meal. These girls aren't running out the door with half a Kind Bar and a cold brew. I read that it's important to incorporate proteins, fats, and carbs into the first meal of the day, so I went with a coffee, three sunny-side up eggs, a sizable bowl of oatmeal, and an apple. The eggs provided the fats and protein, and the oatmeal and apple are both carb sources. Bodybuilders don't eat that much fruit and prefer to get a lot of their carbs from rice and oats, but like, it was 8am and I wanted a piece of fruit. I also managed to get down a liter of water with my breakfast, so I was off to a decent start.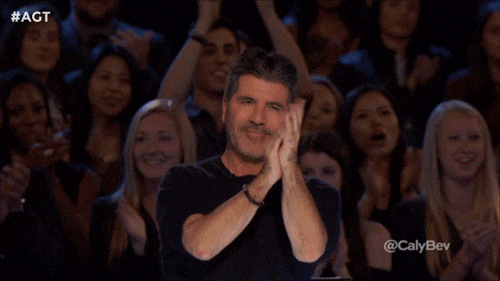 Apparently the next golden rule of bodybuilding is that the most important meals of the day, contrary to what you heard in kindergarten, are your pre- and post-workout meals. It sounds fair, but I struggled with the pre-workout part. I was still pretty full from my breakfast, and I don't usually like working out while feeling full. I also wasn't down to start taking the pre-workout supplements that a lot of pros take, but I still wanted to feel that sort of energy boost that a pre-workout drink provides. For dramatic effect. I went with a rice cake, a plain Greek yogurt, and another cup of coffee. IDK what pre-workout feels like, but after two large cups of coffee in three hours, I was sufficiently buzzed.
Then came the workout. It was leg day. Looking back, this day was probably my best workout of the week because I wasn't sore yet and I had a ton of momentum going. I did a leg and glute workout that resembled this one, but I used heavier weights and did fewer reps to focus on slowing down the movements (instead of getting my heart rate up). I basically did simple barbell squats and deadlifts on the Smith machine instead of using dumbbells, and I took out the kettlebell swings and jump squats to substitute them with the leg press machine and the hamstring curl machine. My legs were shaking by the end, but I felt good about it.
The rest of the day wasn't that important, so let's fast-forward to 7 pm. I struggled with dinner because I'm not much of a meat-eater, but I figured I couldn't go through this week without meat because like, #gainz or something. Plus, meat is an easy source of protein, so I can see why these bodybuilders are pounding steak filets after their workouts. You get like, all your macros in one sitting and don't have to think about scarfing down Quest bars later on. So, I bought a raw chicken breast from the grocery store and cooked it on a grill pan with some olive oil, lemon juice, salt, and pepper. I had brown rice on the side for carbs, and chugged water until I thought I was gonna puke. At the end of day one, I looked in the mirror and still wasn't jacked. Just full. 


 Day 2
I knew I had to be smarter about eating day two, because I didn't want to get to the end of the day and want to die. I had the same breakfast as day 1, but I skipped my pre-workout meal to feel a bit lighter and more energized in the gym. This day was the back & bicep workout, which basically consisted of a few rowing variations, lat pulldowns, and bicep curls. I was pretty hungry by the end of the workout, but it was still too early for lunch so I went with a post-workout shake. The post-workout meal is supposed to be a protein and carb together, and most bodybuilders avoid all fat sources during this meal because something about fat slowing down muscle-protein synthesis. Bodybuilders swear by their whey protein shakes, but TBH whey doesn't agree with my stomach. I bought a vanilla vegan protein powder instead, which seems fine. I mixed it with almond milk and had a banana on the side. Protein and carb. Check. And obviously more water.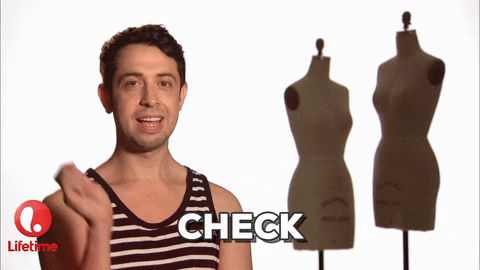 By lunchtime, I wasn't even super hungry, as opposed to my regular "about to pass out in the Sweetgreen line" starvation level. I picked up a huge piece of grilled salmon with roasted sweet potatoes from Whole Foods. Even though I wasn't that hungry, I basically forced myself to eat the whole salmon because I realized I was way behind in my protein count. Salmon is a protein and fat source in one, and sweet potatoes are carbs. I was killing these macros.
I had leftover chicken and rice from the night before, which came in handy because I was NOT down to start cooking again. IDK how these bodybuilders do it. Down went the chicken and rice, but I kinda wished I was eating sushi instead. I finished the whole portion to hit my macros for the day, but honestly it was kind of nauseating. I def could've done without the last few bites, but I wasn't backing down at that point. I'm a pusher.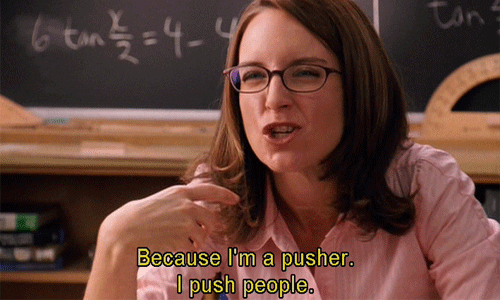 Days 3-6
If I went through every moment of this week, we'd be here forever. So I'm just gonna sum up the next few days because they were pretty consistent. The first thing I realized was that I was getting super sore from my workouts, so I made sure to stick around the gym for a few minutes after the workout to stretch and foam roll and take selfies. I also realized that hitting my carb goal was pretty easy, but the fats and proteins were harder to incorporate. What saved me were these vegan protein bars called No Cow Bars, which have like 22 grams of protein per bar and don't taste like complete shit, so those were helpful.
I also realized that I never wanted a huge dinner, but I always wanted a little dessert, so I had to figure out how to factor that into my macros. I usually have a sweet tooth at the end of the night, but most bodybuilders don't believe in the whole "one square of dark chocolate before bed" motto that all the healthy celebrities swear by. Instead, most of the bodybuilder girls I found online like to create a sweet concoction with protein powder that helps them hit their protein goals for the day. Most nights I nailed my carbs and fat, but needed more protein to hit my macro goal. I learned that you can mixed a scoop of vanilla protein powder with almond milk and some baking powder and pop in in the microwave for a little makeshift mug-cake. I made my concoction and it definitely came out kinda grainy and weird, but it wasn't terrible. On day four I caved and bought a Cookie Dough Halo Top. I ate the entire pint in one sitting. That's the point, right?
Day 7
I was really fucking happy to reach the last day of this experiment. Every muscle in my body hurt and the thought of that post-workout shake was making me gag. I also have to admit that I was barely drinking any water by the end, so I definitely failed on that front. If it were summer I may be compelled to drink more, but at this point I couldn't stomach the gallon. It was a lot. I did manage to finish my No Cow bars despite buying a 12-pack, so call me a hero.
The last day was also my rest day, which was convenient considering I could barely sit. I'm also pretty sure I tore something in my left shoulder. The basic betch inside me couldn't wait to get back to SoulCycle and hot yoga. But first I need like, a three week nap.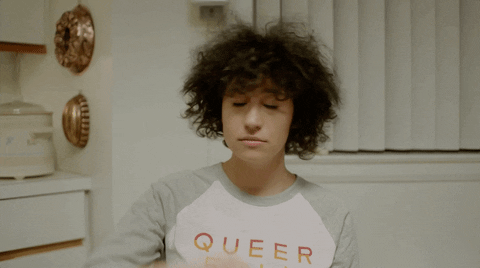 The Results
After a week of eating a ton of protein and pushing in the gym, I can confidently say that the bodybuilder lifestyle is respectable. It's also not for me. One positive thing I'll say is that I really enjoyed the weight-lifting, despite my tragic soreness. The more I learn about weight training, the less I feel compelled to do cardio to burn a million calories. Getting stronger is so much more rewarding than cycling off the cheesecake you ate last night. I intend on keeping up with this sort of training, with maybe a couple extra rest days in between.
I'll also mention that I weighed myself before and after the week, and I only gained about two pounds. For me, that's nothing. My weight fluctuates all the time, so two pounds is like, having an extra cup of water before bed. I was pretty pleased with this, not only because I wasn't looking to gain weight, but because it's cool to know that by eating a little more and doing less cardio, you're probably not gonna get fat. I think that's something a lot of people are scared of (including myself), so that's important to note.
The Takeaway
In the end, I'm retiring as a bodybuilder. Aside from the fact that I'm actually *not* one, I don't want to live in a world where I crave a salad after eating chicken and rice all week. People obviously get amazing results from eating and training this way. It's also a huge commitment to be so particular about all the macro numbers you have to hit. I'm not sure I need that stress in my life. And what's with the bullshit protein desserts? Can't we just eat cake and not tell our coaches about it? Am I too invested in the role?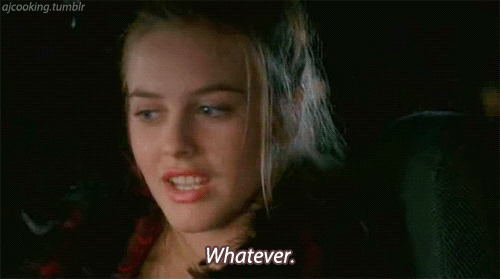 Anyway, LMK what I should try next. I'm gonna go eat a carrot stick.
Images: Scott Webb / Unsplash; Giphy (6)
This Is What Kourtney Kardashian Eats To Stay Healthy
I'll be totally honest that I don't exactly Keep Up with the Kardashians, but like, I hate-stalk Kylie with every fiber of my being, so that's got to count for something. But in terms of the OG Kardashian sisters, I don't know a whole lot about them, other than what I gather from other Betches articles. Like, Kim is the vain one (I am the Kim of my family), Khloé is the funny one, and Kourtney is the healthy one who like, cares a lot about eating organic and gluten-free shit. Right? I think I've got the bases covered. And given that Kourtney is also the hottest one (don't fight me on this; her face has changed the least over the years compared to her sisters), it's understandable why people would want to know what Kourtney Kardashian eats. How does she look better at age 38 with three kids than I do after a good week where I stick to my diet and fitness regimen? I mean, probably because she has a very expensive plastic surgeon personal trainer and her livelihood literally depends on her having a desirable physique. But other than that, her diet probably plays a role. So what does Kourtney Kardashian eat to stay skinny? Let's investigate.
On Kourtney's members-only website (who is paying for this?), she revealed some key ingredients she swears by. As we all know, Kourtney went gluten- and dairy-free last spring, but she also has a serious sweet tooth, because LOL! She's just so relatable. Kourtney previously told PEOPLE that she uses gluten-free flours like almond and sweet rice flour. Groundbreaking stuff. She also uses lots of coconut products like coconut oil and coconut flour. Apparently, behind the paywall on Kourtney's website, you can find recipes for some of her fave coconut recipes, like coconut macaroons and pudding. And that's how she sticks to her diet while still "indulging" in bootleg desserts that sound gross. IDK, I feel like if you're about to go bake a cake out of coconut flour, you should either just make a regular fucking cake or eat some fruit. It's like Ron Swanson says: Don't half-ass two things. Whole-ass one thing.
If there are people out there who are really paying to see Kourtney Kardashian's coconut macaroon recipe, please comment below because I've got a bridge I'd like to sell you.
5 Ways To Cook Kale
Ugh, kale. Like starting our 401k, getting yearly physicals, and reading CNN, we know deep down that it's good for us, but actually getting to it sucks. It's bland, it's blah, and whoever eats it plain and steamed is seriously disturbed. Kale crept into our psyche several years ago, and since then it's been assaulting us with its dark green leafy-ness and ability to be in everything from our smoothies to our salads. It probably has something to do with the insane amount of nutrients in this shit—one cup contains about 33 calories, 3 grams of protein, 2.5 grams of fiber, vitamins A, C, and K, folate, omega-3 fatty acids, and several nutrients that are proven to protect against macular degeneration and cataracts. Plus it has calcium, zinc, potassium, and phosphorus, so it's a fucking nerd overachiever all around.
In the interest of being responsible (told you, mom) we rounded up five easy ways to cook kale this shit without driving yourself insane—so embrace the kale in all its rubbery goodness and be healthy for like, at least this afternoon.
1. Add It To Your Smoothie
If you aren't already doing this, fucking duh. Blend together ½ banana, ½ cup chopped kale, ½ cup blueberries. ½ cup plain Greek yogurt, and ½ tsp cinnamon. You can like, add protein powder if you're that kind of person, too.

2. Make An Egg And Kale Scramble
In a bowl, whisk 2 eggs, salt, pepper, and ½ tbsp. of water. In a medium skillet sprayed with nonstick, add half a chopped shallot and stir until golden, then throw in about 1 ¾ cup chopped kale leaves and cook until it's wilty and shit. Add in the whisked egg mixture and ¼ cup cheddar cheese, then mix until the eggs have set. I assume you've made fucking scrambled eggs before.
3. Make It Into A Healthier Pesto
Grab your handy-dandy food processor and combine 1 ½ cups packed torn kale leaves, ¼ cup walnuts, ¼ cup shredded parmesan cheese, 1 tbsp fresh lemon juice, and 2 garlic cloves. Process until totally smooth, then season with salt and pepper. Use this shit on pasta, as a pizza base, on garlic bread, drizzled over a salad—the possibilities are fucking endless.

4. Use It Instead Of Rice For Your Stir Fry
Yes, you can. Just steam or sauté the kale in a skillet with salt, pepper, and possibly a bit of broth and seasoning, and spoon whatever stir fry you were planning to make over top. This also works with stews and curries. Look at you, bein' all low carb. Plus, you don't have to worry about the kale being bland, because the taste is literally going to be covered up by whatever delicious dish you're making.
5. Make Chips
Sigh, I know. But it really is stupid easy and healthier for you. Preheat the oven to 350F. Wash a bunch of kale and pat it dry, then break the leaves into bite sized pieces. Toss with about 2 tbsps olive oil, salt, and parmesan cheese then spread on a baking sheet in a single layer. Bake for about 10 minutes or until kale is crispy and slightly brown.

Coconut Water Isn't Nearly As Good For You As You Think
In the overwhelmingly WASPy world of trendy superfoods, coconut water has risen to the top, promising every hungover and electrolyte-depleted betch that it would solve all of our problems. Today, that promise is being broken, and TBH we were just starting to get used to its (v mediocre) taste.
In a new study that just came out, a group of researchers and dietitians took another look at coconut water's properties, and concluded that it's really not that healthy for us. I mean, they didn't say it's UNHEALTHY or anything, but the research basically showed that coconut water is literally sugar water from a coconut, and isn't doing that much for us in the health department.
For the past couple years, coconut water has been placed on the same shelf as green juice and kombucha, promising white girls everywhere that it would give them clear skin, nails, tons of energy, and an amazing body. I don't know about you guys, but I kinda want a refund. Like, if I would've known that coconut water is essentially a more caloric version of water, I never would've bought an entire case to keep by my bedside for Sunday mornings. I also wouldn't have spent $14 on a coconut in Mexico just for the Instagram (but then again that picture got like, 200 likes so don't hold me to that).

If you're wondering what the study concluded exactly, here's a summary of the science behind coconut water:
While coconut water does have some potassium and vitamins in it, it doesn't have any specific hydrating or weight loss benefits that go along with it. So, people who think of coconut water as a healthy Gatorade are just wrong. In fact, coconut water isn't as filling as real foods that have the same calories and vitamins in them, so you're better off just eating healthy foods.

We're obviously just as outraged as you are, and we'd like to know who started spreading these healthy coconut water rumors in the first place. Seriously, we want names. I don't think my father, the inventor of Toaster Strudel, would be too pleased to hear about this.
How To Order At Sweetgreen Like A Betch
We're not getting paid to say this, but whichever betch invented Sweetgreen is fucking brilliant. I mean, we've been eating salad at least twelve times a week forever, but Sweetgreen has managed to make us look somewhat normal for doing so.
For those of you who live under a rock—or like, in Kentucky or something—Sweetgreen is the holy grail of salad bars. Not only do the salads actually taste delicious, but the lunch line is literally longer than the one for Kanye's Soho pop-up shop and is usually filled with a mix of trendy models and college interns picking up a Kale Caesar for like, the CEO of Twitter. Ordering is an artform, so you don't want to fuck this up. Here's how to navigate Sweetgreen like a betch:
The App

First things first: get the app. The only things betches hate more than mixed-in dressings are long lines and human contact, so the Sweetgreen app is the best thing ever. You literally compile your salad, click to pay, input a pickup time, and show up. The only downside to ordering in advance is that they don't mix in the ingredients for you, and shaking it yourself is exhausting. It's still worth it though—and a good arm workout. At least, that's what I tell myself after 17 straight days of avoiding the gym. Irregardless, at 1pm, your lunch is waiting for you on a wooden shelf and you didn't even have to talk to one person in the process. The magic of modern technology.
The Warm Bowls

We usually opt for a customized salad, but the predetermined warm bowls are a respectable choice when you're in a rush and can't start weighing the pros and cons of romaine versus arugula. Kendrick Lamar collaborated with SG last year on their Beets Don't Kale My Vibe bowl which we miss dearly, but the new selections are sick too. The Harvest Bowl is a go-to when you need a carb boost, and the Guacamole Greens is perfect if you're craving Chipotle (but obviously it's better for you).
The Custom Order

Customizing your own salad is a fucking science. A few basic rules: mix different types of lettuce, always get the sweet potato, only get the portobello mushrooms if they're super dark, and try whatever's in season. Sweetgreen prides itself on having ingredients straight from the farm, so take advantage of that because God knows the only time a betch will get close to a farm is if she gets forced into shoveling cow shit on a Bachelor group date.
The Premiums

The proteins at Sweetgreen are the icing on the cake, minus all the icing and all the cake because well, it's salad. We recommend the chicken if you're basic AF, but their sesame tofu is dope if you're vegetarian—as long as you promise not to talk about it. The salmon is a staple too but make sure you ask for it separately so they don't toss it in with the rest of the ingredients and fuck it up. Honestly, you can't go wrong, and their cheese is good if you're willing to eat dairy and you're starving yourself. You don't fuck with a girl and her feta salad post-spin class. You also don't judge her (to her face) for saying yes to the bread.
The Dressing

If we were ordering at any other establishment, we'd obviously look down at anyone opting for dressing on their salad, and instead ask for a sprinkle of fresh lemon or a gust of wind. However, Sweetgreen's dressings are actually made fresh everyday and there's no shit in them. The Cucumber Tahini Yogurt is almost too creamy to be legitimately healthy, and yet it is. The Miso Sesame and Pesto are other go-to's, or go for the Spicy Cashew if you want the heat. You really can't go wrong, but don't expect to find any of that Ranch or Thousand Island bullshit here. I mean, you can try Sears.