F*ck Your Diet: I Used To Be A Food Addict, Here's How I Healed Part 4
Annnnnd we're back for the fourth and final installment of F*ck Your Diet. This series is for you if you identify as a food addict, a binge eater, someone who feels stress over what you eat, or if you're constantly trying to lose weight and going from diet to diet. Here is my disclaimer: if you feel happy and content with your relationship to food and weight, you have my full blessing to keep doing whatever you're doing. I'm not trying to napalm the part of your life that makes you feel good. If you like your diet, simply don't f*ck your diet. That's my general rule of thumb: If you're happy, I'm not trying to get you to do anything. But! If you feel like something is off in the way you relate to food, this is definitely for you.
I spent the first three installments explaining how food deprivation and restriction actually cause and/or perpetuate food fixation and many experiences of food addiction. I also explain how I went from a food-obsessed childhood binge-eater, to teenage chronic yo-yo dieter, to a weight-obsessed faux-intuitive eater. Dieting was my religion and sugar was the devil I was trying to purify myself from. And strangely, it all became a self-fulfilling prophecy, because the more I restricted food and sugar, the more and more out of control and "addicted to it" I felt when I inevitably "slipped up" and drove to CVS at 11pm in my parents' car to buy sugar-free protein bars that I pretended were candy bars. But still, if you haven't read the first three installments, I recommend you go ahead and do that, because you may not understand what the hell I'm talking about in this installment if you don't. Part 1. Part 2. And, Part 3.
It was almost eight years ago now that I woke up from my decade-long diet hell. Which means I've been eating whatever I want for eight years. And even though in the beginning I was very hungry and spent a few months eating a lot and making up for lost time, I didn't actually end up spinning into years of chaos like we all worry we will if we stop dieting. The chaos is temporary. The extreme hunger is temporary. I didn't eat the whole world. And today, even though I have zero (ZERO!) rules around food, I do not eat a steady diet of donuts and McDonald's and Snickers, because… I don't want to (anymore). In fact, at this point, I probably eat "better" than I ever did on a diet, because I can actually hear what the hell my body is asking for, and the drama around food is gone.
 So, what I'd like to do in this last piece in this series, is address some common fears that come up when people consider "F*cking Their Diet" or "Being on The F*ck It Diet" (which is actually what my site, Instagram, and book are named) or are even just flirting with the idea of not dieting.
"Anytime I try to stop dieting, I eat way more than anyone should."
You are not alone! In fact, this is one of the big reasons that most people are convinced they can't give up dieting. But, eating a lot of food is actually a really normal response to dieting or restricting food. We think it's our bodies proving to us they're broken or food addicted, but really it's just survival. It's just the body trying to make up for a famine scare. 
We also tend to think that we should be eating way less food than we actually need. Did you know that in the 1940s, there was an experiment where men were put on a semi-starvation diet of 1,600-1,800 calories a day for six months, and it made them extremely emaciated and obsessed with food, and it made lots of them anxious and depressed, and normal amounts of food didn't help them to recover at all? Instead it took them 5,000-11,000 calories a day for months to rehabilitate their bodies and their minds? Yeah. That happened.
So if that's any indication, 1,600-1,800 calories is something lots of people think they should be striving for. Also, 1,200-1,400 calories is how much they recommend you feed your 2-year-old, so, you need a lot more, ok? No wonder we all feel so out of control with food. Most of us don't even realize we are constantly trying to under-eat, and then we beat ourselves up for eating more than our too-low daily calorie amounts, and then we force ourselves to repent the next day by eating even less. What do you think that's doing to our bodies and relationship with food?! We just need to f*cking eat consistently, and stop putting ourselves on cleanses, ok??!
"I honestly can't trust my body or cravings, all I want to eat is cake and cookies and pizza. I'm positive that is all I would eat"
Craving only high-calorie dessert and "junk food" is also a really normal response to dieting. (And I promise it is just a phase before your cravings diversify and calm down.) If your body has been getting intermittent access to calories (like going back and forth dieting and binging and dieting again), or you've been trying to eat less food than your body wants for a few months (or a few years), you're going to crave the densest food that you can find, because that will counteract the state you're in the fastest. That's why we crave cake and cookies and pizza and candy and grilled cheese and everything we think we shouldn't have. Your body just wants dense and easy-to-assimilate calories for a while, because that is what will get your body out of a low-metabolic state the fastest, and back to a normal and more easy relationship with food, with more normal cravings.
The other thing is that when we make any food off-limits, that food is going to have wayyyy more allure psychologically than if you were allowed to eat it. (I used to misinterpret this and think: Ok, if I allow brownies then I won't WANT brownies. And then I'd be mad at myself that I still wanted brownies. But you can't play that paradox! You have to actually allow yourself to eat the brownies!)
View this post on Instagram
"I have to diet! I'm an emotional eater!"
Dieting and restriction can actually make emotional eating worse. I know, what? First of all, many of us actually use dieting as a way to try and distract from our emotions, too. Not only does it bring the promise of beauty, glowing health, and praise, but it also gives us a high on stress hormones. But at the same time, the more we diet, the more chemically rewarding food and eating becomes, and the more food can give us a "high". So, not only is dieting its own version of avoiding our emotions, but in a way, it actually makes eating a more effective "drug". And often, people go back and forth between the two "addictions" in a never-ending yo-yo. In order to make food a less effective drug, we need to stop dieting and restricting. Another paradox, I know. 
Having other coping mechanisms and emotional support is definitely an important piece of the emotional eating puzzle. I'm not saying that ice cream should be your therapist. But, just beware that going on a diet to heal emotional eating is like trying to put out a brush fire by blowing on it. 
"I have to diet! When I don't diet, I gain weight!"
Ahhhh, yes. Weight gain and cultural fatphobia. This is no small subject. It's actually at the heart of this whole thing. It's a core reason why we are all dieting in the first place. And it's also a subject that makes the villagers take up arms like they're in their very own mob led by Gaston, and they storm into the comments to rage about the obesity epidemic. Because people feel very, very strongly about weight gain and health, and want to concern troll allll over the health of people they don't know. 
First of all, gaining weight after dieting is also another normal phenomenon. That's what the body does. It loses some weight at the beginning of dieting, and then it insists you put it back on. It will literally slow down your metabolism and raise your hunger hormones in order to force you to gain back weight. It's normal. It's also survival. And we assume it's the worst thing that could ever happen to us, but our bodies are doing it on purpose. We evolved this way, and it's actually protective against withering away. Because, no matter what our culture tells us, becoming a nation of teeny tiny little string bean people isn't actually what makes our bodies feel safest. Having a super low body fat percentage isn't good for us and can wreak havoc on our hormones.
But we live in a very thin-obsessed and fatphobic society. We just do. And the thing that makes it so hard to even begin to have a conversation about not dieting is that there is a lot of moralizing over health that helps to justify people's judgement over weight and the way people eat. People feel very strongly about weight and weight loss. Just go to the comments of these articles, you'll see. But what that means is that being afraid to gain weight, even a little, even weight that your body definitely needs and wants to gain, is understandable. We constantly see how much better people are treated when they are smaller or fitter or leaner, and how much judgment (and concern) comes along with gaining weight. We are praised nonstop when we lose weight. We assume that weight loss is always healthy and impressive, when, hey, lots of people are losing weight because of eating disorders, illness, anxiety, etc. Weight loss is not always healthy, and on the flip side, weight gain is not always unhealthy. But we live in a society where obsessing over food and weight, and developing disordered eating habits, are praised, and even encouraged, and that makes it really hard to tell if what we are doing is healthy or if it's going too far. 
"So you're saying that I just have to accept my body as it is?! What are you? A monster trying to destroy the American people from the inside out?? HOW is that healthy?!?!"
One of the things that really shook me and woke me up out of my diet and weight loss obsession was learning that what I believed about weight and health was based on misinformation and cultural bias. Because I cared about health. I still do, actually! Believe it or not!
We think we can fully blame people for their weight, and assume that they just aren't trying hard enough. But, I mean, you've heard, right? Dieting backfires. This has been relatively mainstream public health info since 1992. But… we have a hard time hearing it. There is a cognitive dissonance. I used to hear that "diets don't work" and think, "No no no noo, those scientists clearly aren't studying the right diet." But really, weight loss diets backfire long-term. It's not because we are lazy, it's in our biological blueprint. Initial weight loss on a diet happens all the time, but our bodies will eventually adjust to try and get our weight back into a range where it feels safe. And the idea that we just need to keep eating less and less and less to try and keep up with our body fighting back is not healthy. That's not health! That's focusing on weight at the expense of health. 
Get this: a two-year study was done with two different groups of women categorized with an obese BMI, and the group that didn't diet or focus on weight loss, but instead made subtle healthy lifestyle changes—joyful movement that they actually liked doing, eating in an intuitive, nourishing way that wasn't focused on weight loss, stress reduction and shame reduction, and being kinder to themselves and their bodies. And at the end of two years, they ended up with improved overall health (blood pressure, blood lipids, mental health symptoms), even though that group didn't end up losing weight. And the group of women who focused on standard weight loss protocol (good old fashioned monitored, guided diet and exercise, prescribed by a diet) lost weight initially, but gained it all back and then some, and ended up with worse physical and mental health markers that they started with by the end of two years, even when lots of them were still sticking to the doctor-prescribed diet. So what that means is that joy and self-compassion was good for their health, and earnest and doctor-monitored weight loss backfired big time. 
I know! I know! Nobody wants to hear this! But in the very least, it's important information if we want to understand what the HELL is going on when we put ourselves on a diet. And it also matters if what we really care about is our overall health. 
So, back to the question: am I trying to ruin the health of our nation? No, I'm just trying to explain that obsessing over our weight and food and exercise isn't good for our health. A hyper-focus on weight and weight loss and perfect eating actually ends up being a distraction from truly taking care of ourselves. The truth is, when people stop dieting, some people eventually lose weight, but some people need to gain weight, and some people stay the same. Either way, forcing it tends to backfire in more than one way.
 I definitely understand why it scares people. It sounds extremely irresponsible, because people still assume that not dieting means eating donuts for breakfast and lunch and then eating mac n' cheese and Burger King for dinner every night. And then eating an entire cake in bed. Which is actually the kind of thing I was more likely to do when I was constantly forcing myself to diet.
These days, food isn't the drama that it used to be. I eat a varied diet and I eat until I am full. I crave healthy foods, I crave dense foods, I crave vegetables and fruit. I crave pizza. I'll eat one (or, y'know, sometimes even two!) pieces of cake instead of finishing off the cake at 1am while standing in front of the refrigerator. I eat dessert. I eat pancakes. I eat the bread on the table at restaurants. I eat grains and meat and eggs and lots and lots of cheese. Sometimes people ask me what I like to eat, and I usually can't even remember because that is how little I think about food now. It's food. I like it! I like it a lot! I want to feel good, I want to feel fed, I want to feel alive, and I want to go live my life and pet my dog and go get happy hour.
In conclusion: I think sweet potatoes and green juice are healthy, and I like them, and I eat/drink them! But being afraid of nachos was ultimately very bad for me. Maybe that applies to you, too?
It's been so great to get to share my story and experience with Betches readers. I know some of you hate me now, but that's just the name of the game when you talk about diets. People get cagey. People are very devoted to their diets, and in some ways, diets are the new religion of the 21st century. If you read this series and you're like, "this is… interesting to me, but I'm not convinced," my book The F*ck It Diet goes wayyyy more in depth. You can also start researching weight stigma and Health at Every Size, and start reading all of the things that helped open up my eyes to the dark side of dieting. You can also follow me on Instagram at @thefuckitdiet. (I post a lot of instagram stories of my bernedoodle if you're into that sort of thing.)
And remember, if you're having a great time dieting, or doing whatever you're doing, I really don't care if you diet or not. I promise. Everybody should do what works for them. Don't F*ck Your Diet on my account. BUT, if you're stressed out over food and weight and have been in a dysfunctional cycle with dieting, I invite you to come join us over here on the other side of diet culture. There are snacks! There are cheese boards with dried fruit and sourdough bread! You can take naps! You're allowed to buy clothes that actually fit you! Nobody will ever force you to wake up at 4:30am to go to the gym! And there are no diets.
Images: @dietstartstomorrow/Instagram; @thefuckitdiet/Instagram
How Much Does Timing Matter In A Relationship? A Dating Expert Weighs in
Every time a relationship ends before we even got to really date officially, a friend always tries to console me by saying something along the lines of, "the timing just wasn't right." And, until now, I genuinely believed them. So what happened that made me call bullsh*t on this whole "it's all about timing" phenomenon, you ask? A few months ago, my work crush gave a presentation at my department's monthly meeting and then we all went out for drinks after. Let's just say our night didn't end when happy hour did. 
Anyway, we've been seeing each other pretty consistently since then and happily agreed to be exclusive, but something still felt a little off. So in the most cool girl way possible, I finessed a regular conversation into a DTR talk and, two weeks later, I still don't really know where we stand. I know he likes me, I know he isn't seeing other people, and I know he's great. But here's the thing, we aren't dating-dating because he's still reeling a little bit from a relatively recent breakup. In other words: bad timing.
For the first time in my life, I don't feel weird breaking out my existential Carrie Bradshaw voice and asking, "Is timing really everything in a relationship, or is it just an excuse?" So I asked Jenny Taitz, clinical psychologist and author of How To Be Single and Happy, for her professional thoughts on the subject. 
Is Timing As Important As We Think?

I hate myself for saying this, but yes and no. If you've ever seen Sliding Doors, the only point at which Gwyneth Paltrow has ever been a relatable human being, you know that the timing of life's random series of events can define the course of your entire life. Of course, when I ask if timing is really all we've cracked it up to be in this article, I don't mean it so literally, but that movie is kind of applicable to real life. Dr. Taitz says, "My take is: rather than mull over if it is or isn't a thing, ask if analyzing this or fighting for something to work is helpful? If someone tells you that the relationship won't work because of timing, why fight that? You deserve more." She definitely has a point, but I can't help but think my—and a lot of other people's—situation is a little more complicated than that. Of course, if someone I wasn't that into said timing is an issue, I'd be more than happy to part ways without giving a single sh*t, but nothing is ever that easy with someone you like. So, yes, timing is important, but it shouldn't be the thing making decisions in the relationship.
What's More Important Than Timing?

I'm only asking because it's human nature, for me at least, to focus only on the bad and push the good aside. So even though everything is pretty perfect for me right now, this one little thing sucks and that's the only thing I can think about. Dr. Taitz reminded me that there are two other things that matter in the beginning of a relationship more than timing does: emotional availability and maturity. Okay, so this makes sense, and I think the former is definitely tied to timing. A guy can like you and only you, but his recent breakup is keeping him emotionally closed. Dr. Taitz then read my mind and offered, "A person could have just ended something yet have peace of mind and heart space." So that's why I'm not throwing in the towel just yet. Just because things aren't perfect right now, they're close enough that I am hopeful he'll gain the peace of mind and heart space to slowly change his mind about not wanting to be in a relationship right now. Am I being too optimistic here? Time will tell, I guess.
What Are Other Factors That Can Determine Whether Or Not A Relationship Will Work?

Dr. Taitz says that being able to manage your feelings and having good communication is paramount, and I definitely agree. We've all gone out with someone we thought we were dating, but turns out we weren't and we didn't find that out until months later because their communication skills are worse than those of a newborn. We have to remember to appreciate a person's ability to communicate how they're feeling even if what they're saying isn't what we were hoping to hear. Like, if they are saying, "I want to take things really slow because I just got out of a relationship," it doesn't mean they are a terrible person for not being in the same place emotionally as you. It may be disappointing to hear, but it takes maturity to say that, rather than to just give a vague answer and lead you on for months. 
What Should People Feeling Lost In A New Relationship Do?

Unfortunately, there's nothing specific you can do to fix things. If there were, everyone would wake up and go to sleep smiling instead of weeping into a bag of SkinnyPop while watching Sleepless in Seattle. At the end of the day, the only thing you can really do is be cool, collected, and communicative. So many people—myself included—get caught up in saying and/or not saying something because it's considered taboo, but you know what? It's 2019 and there are a lot worse things we could be doing than double texting, so I say f*ck it and say what you want to say. Dr. Taitz agrees and adds, "Remember that a relationship doesn't define you and your happiness doesn't hinge on the person you are with." That sounds so obvious, but it's definitely true. It's really easy to lose sight of all of the great things going on in your life because some guy isn't giving you what you feel like you want, need or deserve. Don't let that be you! 
Look, at the end of the day, there is no perfect start to a relationship. It just doesn't exist. For instance, two of my friends met while both properly blacked out, had drunken sex that night, and are now adding a heap of crap to their Bed, Bath & Beyond registry. Another pair of lovebirds met and started dating while one of them was fully in another relationship and now they are engaged. My point is, just because a relationship is a little unclear in the beginning does not mean the whole thing is doomed. More importantly, timing is not everything, and all you can do is communicate openly and honestly.
Images: Giphy (4); Unsplash
5 Reasons Why Everyone Should Try Therapy
Aside from simply existing, one of the most amazing things Pete Davidson has done is open the doors of public conversation when it comes to mental health. To everyone who's about to LMK that he is not the only celebrity doing this, I am aware, but I just love Pete and want to give him some credit, mmkay? Look, as progressive as we think we are in 2019, mental health is not generally a topic of conversation at Sunday brunch because it's complicated, intimidating and, let's be honest, so f*cking stigmatized. And that needs to change because we all have 99 problems, but asking for help when we need it shouldn't be one. One of the reasons I was initially hesitant to give therapy a go was because I felt embarrassed to admit that I needed some assistance dealing with a few things that I couldn't be bothered to face, and the idea of paying someone to listen to me whine about my very #blessed life didn't make a whole lot of sense to me—especially when my insurance company basically said "lol nah" when I asked if they'd cover it. Just fun American things!

But I quickly realized that therapy isn't about complaining to someone who responds with "How does that make you feel?" I started seeing a therapist because I felt like I was really angry and upset all the time and I had no idea why, but it was definitely becoming an issue. Just ask my parents, who truly hated me for three full months this past summer! There's always a root cause for an emotion to bubble up, but I was an emotionally immature child (seven months ago) and didn't know what that cause was. Maybe it was my roommate at the time deciding to break our lease a full 10 months early, or maybe it was my dream company ghosting me after three rounds of interviews, or maybe it was the guy I thought I was dating who was also dating a few other people, too! Who knows, though, right? So I went to therapy to deal with those specific problems, but also to learn how to properly deal with life in general so that I don't end up killing someone Game of Thrones-style for accidentally bumping into me on the street or something. Look, I'm no mental health professional, but literally everyone can benefit from therapy, and that's just a true fact. Here's why.
Therapy Offers A Fresh Perspective
As much as you want your friends' advice on whether or not you should get back together with your ex who cheated on you (no), they may not be the best people to ask because they obviously hate this guy. They've wiped your tears and plotted his death, so no matter how sorry he is, they are not on his side. A therapist, however, will listen to you (like really listen) so that when problems like these arise, she can give you honest and helpful advice on what to do. And, of course, that advice is perfectly tailored to who you are so that you can actually follow it.
For example, when I am dealing with something, I need to take action in order to make myself genuinely feel and be better; I can't just wait for time to heal all wounds like some people. But sometimes there really isn't anything I can do, so I just have to change my mental approach to the situation and that in and of itself is doing something. But I can't do that without a little bit of help from someone who isn't one of my friends because they are too close to me and the situation at hand. And that's why I f*cking love therapy! My therapist's only job is to advise me to do what's best for me, so if that's to keep hooking up with the guy who fully has a girlfriend, that's what she will tell me to do. Let me rephrase: she never tells me what to do, but she makes me talk it through so that I can land on a plan of action on my own. Sidenote: the answer is never to keep hooking up with the guy who has a girlfriend. Learned that one in therapy!
Therapy Can Help You See Your Best Version Of Yourself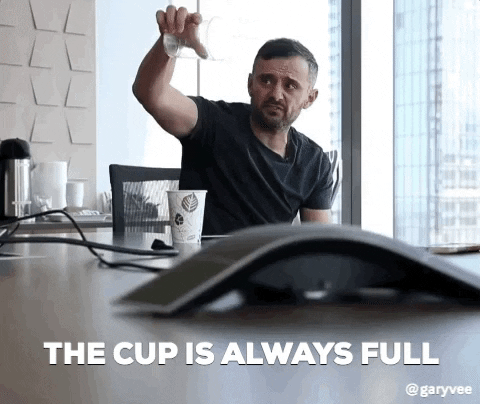 It goes without saying that our lives can be nearly perfect, but that little voice in our heads will tell us to put all of our energy into fixing that one teensy thing that isn't quite there yet, and is therefore a life-ruiner. Therapy can help you tell that little voice to shut the f*ck up and focus on what's good in life. Of course, everyone's methods are different, but if you go in with an open mind, you are more likely to see the light. That is about as cheesy as I can get without losing my lunch, but it's all true. The thing is, even in my darkest days, I never thought really negative things about myself, but there have been a few things I wish I could change (my blinding anger, horrendous taste in men, and ability to take literally everything in life for granted) but can't because they make me who I am. Therapists will help you learn to genuinely accept the personality traits you don't necessarily want to advertise to prospective dates so that you can be happy with who you are. The goal of therapy isn't to change yourself into someone you'd rather be, it's to get to know yourself and want to introduce that self to other cool people so that you can all sit around and soak up each other's awesomeness. 
Therapists Are Trained To See Things You Can't See
I don't mean habits like spinning a pen or twirling your hair. I mean deeply rooted things that you don't notice because it's a part of who you are. For example, my therapist and I usually talk about what's going on in my dating life because I am 25 years old and living in New York, so my dating life is basically one really long and unfunny episode of Friends. So after hearing about everything from boyfriends to FWB, she's gotten to know my vibe pretty well and deduced that I just love a guy with issues and that nice and ~normal~ guys bore me. So she dropped that cute little bomb and then I kind of shriveled up and died because, what a thing to learn about myself! But I will give her props for hitting the nail on the f*cking head.
She pointed out such a painfully obvious pattern that neither I nor my friends noticed, even though it has been taking over my entire life since 2013. This is what therapists do, people! So now that I know this about myself, my therapist and I can figure out how to address it so that I don't end up with a raging alcoholic who will cheat on me and bring back some other woman's child for me to raise. Now that I know this about myself, I can make a positive change that will impact my life for the better, and I am 100% on board for that.
Therapy Can Help You Deal With Sh*t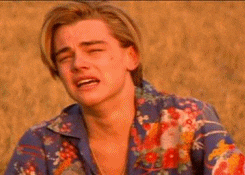 As I previously mentioned, I started going to therapy because I hated everyone who even looked in my direction, but there was no specific "problem," per se. However, three sessions in, I found out a family member was diagnosed with an aggressive form of cancer and, let me just say, thank the lord I had someone who wasn't another family member to talk to about it. Not that anyone, professional or not, can say something and make the pain and fear of losing someone you love just go away, but these people can help you manage your pain and fear so that you are expressing these emotions in a productive and non-tornado-like way. Also, let's not forget that as much as therapists are social workers, they are also people who have pain of their own and they can use their own experiences and training to help guide you through yours. Look, I am an emotional betch who cries every time I watch Click, so you can imagine how distraught I was back in October when I found out about this diagnosis. So my therapist helped me channel my emotions into conversation, which really proved to me that the only way past something difficult is through it. Those are the truest words I've ever heard and I now really believe them. 
Therapy Establishes A Routine
I am a creature of habit and live on routines like most people live on food, so this part of therapy did not need any explaining for me, but for the rest of you hippies, read on. There was once a time when I felt like I didn't have enough "material" for therapy once a week, so I suggested meeting every other week, and my therapist shot that idea down rather quickly, because the whole purpose of therapy is to settle into a routine (among many other purposes). She basically said that, especially in the beginning, it's important to meet every week because we were getting to know each other and you can't get to know someone if you are seeing each other every two weeks for an hour. Imagine dating someone and being like, "Yeah, let's just go out to dinner tonight and then again in two weeks! Sound good?" No, that sounds horrible! That seems like every time you meet up, so much time will have gone by that you may as well be going on a first date forever and then your life will be like another Adam Sandler movie that breaks my fragile heart, 50 First Dates. So we meet once a week and it is probably the highlight of my week, which sounds sad, but it really isn't because what is better than realizing your truth every seven days? 
One final word, and dating analogy: finding a good therapist is a lot like dating. You might not click with the first therapist you make an appointment with. You might not click with the first two. You get where I'm going. It's important to find someone you trust, and feel comfortable opening up to. If that's not the first therapist you find, don't give up on the process altogether. If done correctly, it can be so helpful.
Images: Giphy (2); Unsplash
3 Signs That Weight Loss Isn't The Answer To Your Problems
When it comes to weight loss and dieting, we've all heard and believed a lot of lies. The Kardashians get their figures by sipping on Fit Tea! Gluten-free is always better! This is how many calories you should eat! No, this! Frankly, it's exhausting. The most damaging of these lies, in my opinion, is "nothing tastes as good as skinny feels." (To those of you doubting me, I lost 7 pounds with a stomach bug last summer. The taste of mac 'n' cheese kicks that feeling's *ss every time.) Not only is this saying wrong because it was coined by someone who has never tasted food (hi Kate Moss! Big fan), it's wrong because it promotes the idea that—no matter what else is going on—you would feel better if you were skinnier.
On that note, I'm sadly confident that every day of my life so far I would've agreed with the statement "my life would be better if I weighed ten pounds less." Even (and especially!) in moments with much, much more pressing issues directly affecting my well-being. So as we all embark on our respective, crazed self-improvement Januarys, here are some warning signs that your weight is not the real issue. In other words, signs that no matter how much you diet, or how much weight you do manage to lose, it's not going to address what's really bothering you. It won't, ultimately, make you all that much happier. And isn't that really the point?
You Constantly Compare Yourself To Others
Comparing yourself to others is a sure way to "fail" any diet plan. As countless trainers have told me when I whip out an inspo picture of Kendall Jenner, no amount of food restriction or exercise can make your body look like someone else's. You can look like a version of yourself with more muscles, or less fat, or with more or less of a noticeable stomach (I'm told—I've never experienced this myself). And that's it! Those are all your options. So if your desire for weight loss is specifically sparked by seeing a certain body type, I'm afraid to say that dieting will not get you where you want to go.
It's a long, boring process to become okay with what you're born with. (And it's one that the wealthier members of our society forgo for plastic surgery.) Whether the boost you need to get more okay with yourself is retail weekly therapy, daily affirmations, or just better bathroom lighting (I cannot recommend this one strongly enough), I can promise you that happiness is not five pounds away. So stop looking at the scale; the answer is somewhere else.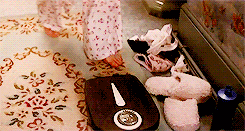 You're Way Too Obsessed With Your Diet
No, this isn't just a fun way to call out vegans and Paleo people. (Though truly, the amount y'all talk about your diets is insane.) One major sign that you're offloading other concerns into one specific area ("I need to lose weight") is when you become incapable of talking or thinking about anything else. When you become so fixated on what you can and can't eat, and when you can expect to see results, and whether or not anything feels different or bad or good all day—it places a huge, untenable amount of pressure on that part of your life. It puts you in a place where you're not able to find happiness from any other aspects of your life (AKA your friends, leaving the house for non-work reasons), and it convinces you even further that the only thing that will make you happy is losing weight.
We're all guilty of going a little overboard with a new venture we're excited about, and I don't want to shame anyone who's put in hard work on a diet. (I did the keto diet for two weeks, and the amount of math involved at every meal almost killed me.) But feeling like you're so obsessed that it's all you can think about means you need to step back. If you're finding that the only joy you get comes from seeing a number on a scale, it's not going to be quite so easy to just jump back into normal life once you're at the weight you think will make you happy. You need to address (right now! at the weight you currently are!) why other aspects of your life aren't fulfilling to you, and work on that at least as much as your diet.

Your Eating Is Mostly Emotional
Late-night shame binging, stuffing your face with apps at a family event, refilling your plate for the third time when your stomach still hurts from the second. Am I just describing my holiday break, or do I have a larger point? Both! What all those eating incidents have in common, beyond the fact that I am a monster, is that they had nothing to do with how hungry I was, or what I really wanted to be in my body. At many points in my life (#growingupfat), I've used food as a distraction—a quick hit of endorphins in the form of chocolate or cheese that took me away from the present moment. Whether that moment was stressful, sad, or just plain boring, eating made it better.
But as it turns out, eating every time you're not 100% okay with your surroundings does not actually feel better in the long run. And every time my emotional eating ticks up, and my weight inevitably changes along with it, I address it in the worst way. I am So Fat! I tell myself. Better go on an all-out diet, starting with green juice at 8 AM. But here's the thing! I was not gaining weight because my breakfasts were bad for me. In fact, I ate pretty healthily, within the context of normal meals. And making those normal meals more restrictive (under the I Am Fat & Therefore Must Diet regime) just exacerbated my emotional eating. Hungry people are weak people, and saying no to a midnight pint of ice cream only got harder when I'd subsisted on lettuce all day.
So, if you're like me and a lot of your "bad eating" tends to happen in these types of settings—where the food has nothing to do with its role as food, and everything to do with your mood—no diet in the world, sadly, will fix it. You have to figure out a peace for yourself in moments that typically have you reaching for food. Because even though there may be unwanted weight involved, it's not the weight that's the problem—it's the way you're using food to control your emotions. (And if you solve that problem, any remaining weight loss goals you have will be so much easier.)
See this? This is a picture of me on Sunday night not a well-adjusted human.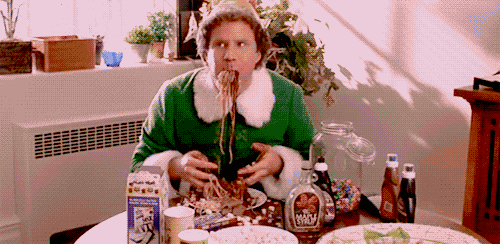 As you can probably tell, I'm guilty of all three of these behaviors. It sucks to feel obsessed with your weight, and it's easy to feel like the whole world encourages that kind of thinking. But the lie that they're selling is that weight loss is everything because weight loss will make you happy. Don't forget that happiness—YOUR happiness—is what you're actually after, and don't be fooled into thinking that weight loss will always, definitely get you there. There are other ways to be happy, and honestly, most of them make me way f*cking happier than going on a diet.
Images: Giphy (3); Unsplash / i yunmai
The 6 Best Self-Care Apps To Help You Chill Out
Elections are upon us, and your stress level is increasing. Summer is way over and it's getting cold AF, so you can't lay out on the beach and soak up Vitamin D anymore. How on earth are you supposed to keep calm when everything is going to sh*t? By using your cell phone. Duh! We've found six of the best self-care apps that will help you chill TF out and get some much-needed zen back in your life.
Cleverly named after the fact that we all want to be in a good headspace, this app offers a bunch of really awesome features. It has everything from guided meditation to breath control, and of course, sleep aids. You can set three-, five- or ten-minute meditation sessions depending on  your attention span how long you want to meditate for. The entire app is full of super cute illustrations with happy clouds and little smiling blobs. I use it. I like it. So do my friends.
Calm has a five-star rating with over 174,000 reviews in the App Store, so I guess you can say it's a pretty amazing self-care app. This one includes breathing exercises, nature sounds, and recorded storytellers who will lull you to sleep with bedtime stories. Use Calm to help manage anxiety and improve your sleep. You can even become a super chill meditation guru by taking master classes. You do have to pay for it, but it's legit $5 a month, which is way less than an Ambien prescription.
Do you suck at meditating because you can't stop thinking? Same. Enter, Muse. It's an app that pairs with a special headset that links up to your heart rate, mental activity, body movements, and breathing. Basically, you turn it on and set how long you want to meditate. If the Muse device senses your mind wandering, it will give you real-time feedback as a gentle nudge to bring you back to center. It's pretty f*cking amazing.
With over four million users, Insight Timer is the largest meditation community on earth. It's all about becoming ~one with yourself~ by teaching you the fundamentals of meditation, mindfulness, building confidence, and creating friendships (which you can do with other users on the app). One of the best features on this app is its ability to sort through topics like relationships, concentration, and mindful eating. There are a ton of world-renowned meditation guides and musicians available for you to follow, which is pretty cool for a free app.
The Grateful app literally trains you to count your blessings. We get so wrapped up in our daily lives that we forget to take note of all of the good stuff going on around us. It's essentially a gratitude journal which gives you writing prompts. You're asked questions, such as what you're grateful for, what made you smile today, and what made your day so great. Download it. I promise you'll be grateful you did (yeah that was a lame joke, whatever).
Not the "guided meditation" type of person? Don't want to journal about how thankful you are? Play mind games instead. No, not the type you played with your ex—legit helpful ones. Happify presents activities and games that are backed by scientific studies to overcome negative thinking and stress to promote a positive lifestyle. This is a more fun, interactive app compared to the other five listed here.
No matter which of these self-care apps you download, find the one that works best for you and use it! Meditation, mindfulness, gratitude, and taking care of yourself are way more important than you think. Especially when you get so caught up in the throes of everyday life. Apps like these help to get you back in the right flow of positive mental, emotional, and spiritual vibes. Namaste, betches.
Men Are The Reason Women Are Depressed, Report Finds
Apparently, there's such a thing as a yearly "State of Our Happiness" report. And Americans really shit the bed in 2016 at being happy (shocker) with only 69 percent claiming to be happy.
"Happiness in the US is on the decline. Overall, happiness is equivalent to a D+ in school," said Chuck Bolton, the author of the study.
To find this number, Bolton and his science people interviewed 1,461 people via an online survey. They were asked to rate their happiness on the usual shit: money, family, health and fitness, significant others, etc. And while basically every aspect of these random humans' lives sucked, the question that garnered the least favorable responses (especially for women) was their significant other.
If we trust our fellow survey-takers, men not only suck now, they will suck even more as we age. Women are already dissatisfied with their partners at our age (only 71% reported satisfaction) but that satisfaction number drops 15 points among Generation X (56%). The beauty of aging.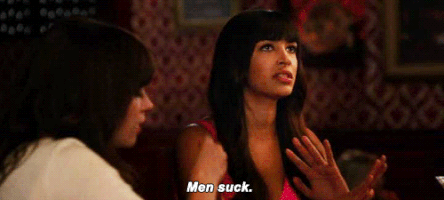 Well color me fucking shocked. You mean men don't suddenly become amazing and supportive partners as we get older? Damn. Really throwing me for a loop here.
Despite all the doom and gloom, millenials appear to be the happiest of all of the other depressed generations with 75% happiness. Which is still a failing grade for all of us who are too far removed from the beautiful years of college to remember happiness.
Yay. I need a fucking cocktail.