5 Ugly Fall Trends To Skip And What To Wear Instead
Fall is officially here and, even though it might not feel like it yet, according to all of the Instagram influencers clogging up my feed with their best unoriginal fall pics, last Monday was the first official day of fall. Which means that, if you still haven't switched over your wardrobe yet, it's officially time to get on that. It's also time to go shopping for updated fall pieces, because who doesn't want another excuse to shop? There are some amazing fall trends worth getting on board with right now like, '70s silhouettes, dad jeans, and animal print. But of course, in keeping the world balanced, for every fall trend that I'm loving, there's another that I cannot get behind. So here are the five fall trends you won't see me in, and that I hopefully won't see you in either, plus some alternative fall trends to try instead.
1. Capes

ModCloth Pardon My French Quarter Cape, $89
I feel like every couple of years this trend comes around and, in the least shocking thing ever, I hate it even more. It's not only impractical, it's also ridiculous looking. In my humble-yet-judgy opinion, fashion capes are on the same spectrum as fashion ponchos. And let me clarify something for you all: ponchos are for the rain, and capes are for superheroes. If you're gonna be a hero, be the kind that doesn't wear capes. Instead of the costume-y cape trend, opt for a more effortlessly cool and trendy extra-long duster.

Free People Inside Out Cardigan, $168
2. Shakespearian Ruffle Collars

Zara Ruffled Printed Blouse, $69.90
I'm sorry, but no one can pull of this trend. Even Shakespeare himself looked like a straight clown in his ruffled collar. Instead of the obnoxious ruffle collar, try a romantic-inspired balloon sleeve. It's a way more flattering look and also one that won't scare away small children. 

525 America Puff Sleeve Pullover, $88
3. Micro Purses

WANT Claim To Fame Mini Crossbody Bag, $24
Again, I can't get behind an impractical trend. The tiny bag trend was already throwing me off, so now that we've gone micro, I'm out. I pray that since we've now gone so micro, fashion will switch over to the other extreme, back to oversized Olsen-level hobo bags from here on out. But anyway, these micro bags are bullsh*t. I can't afford to lose any more credit cards, and this bag doesn't even look like it could fit my keys and one other thing. So instead of an impractical micro purse, try just a small '90s style shoulder bag. At the very minimum, you can at least fit your phone and like, a pack of gum.

ASOS DESIGN croc effect 90s shoulder bag, $29
4. Statement Hats

ASOS DESIGN Faux Fur Roll Back Bucket Hat, $23
The name of this trend alone gives me cringe sweats. Like, a statement hat… that doesn't even make sense. A hat, in itself, is a statement. So now you're trying to do a hat, that's also going out of its way to make a statement? I can't. The only people who can get away with wearing a fuzzy bucket hat are LL Cool J and Cam'ron. Get on their level and then we can talk. In the meantime, maybe try some cool hair accessories instead?

ASOS DESIGN hair clip with pearl glam slogan, $9.50
5. Colored Tights

ASOS DESIGN 50 Denier Tights, $9.50
Colored tights scare me. They are reserved for kindergarten teachers, and kindergarten teachers only. They feel very Ms. Frizzle and the Magic School Bus. Although, I just looked it up and she apparently didn't actually wear colored tights. But seems like she would have, right? I don't know, either way, they're gonna be a no, from me dawg. Instead, try a subtle animal print tight. 

Commando Leopard-Pattern Sheer Tights, $36
So that's my list of hard nos. Other than these, everything else I'm on board with or, at the very least, can tolerate. I'm sure you will all be commenting with misguided aggression to disagree with my selections as you like to do, so have at it.
Images: Ali Pazani / Unsplash; ModCloth; Free People; Zara; South Moon Under; Nasty Gal; ASOS (4); Neiman Marcus
Betches may receive a portion of revenue if you click a link and purchase a product or service. The links are independently placed and do not influence editorial content.
5 Tips To Spot A Fake Bag So You Don't Get Scammed
In this era of "errythang designer" it can be hard to keep up. Not all of us can afford to buy the latest trendy Fendi bag as soon as it's released. Like, I don't even think my credit card limit gives me that kind of leeway, tbh. Fortunately, when you do finally purchase yourself a designer bag, they're usually pretty timeless. As long as you don't purchase the fashion blogger-level trendy one that's all over your Insta feed, your designer bag should still be just as cool now as it will be next season. And, with resale sites so easily accessible nowadays, you can get vintage designer bags at reasonable prices. (Of course, reasonable is relative, but I digress.)
As someone who loves designer stuff but also loves the feeling of accomplishment from finding a great deal, I consulted with Penny Karabey of Luxury Next Season to find out how to spot a fake bag on designer consignment sites. Luxury Next Season is a high-fashion hub for hard-to-find fashion accessories, so Penny definitely knows a thing or two about spotting the real ones from the fakes. Here's five questions I asked Penny to get all the deets on how to spot a fake bag. Because like, no one wants to be that girl flaunting her new fake designer handbag. It's just, simply stated, not a good look.
1. What Are Some Quick, Easy Giveaways To Spot A Fake Bag?
When it comes to authenticating a bag, the devil is in the details. Fake bags today can be very convincing from afar, so always inspect a bag closely. If buying pre-owned, make sure the bag can be returned if it is deemed fake. Also, be aware of what the bag comes with: does it come with the receipt, dust bag, and/or box?
2. What Are The Details That Separate A Real Bag From A Fake?

Always check the stitching for consistency and uniformity, it should never be sloppy on a designer bag. Some are hand stitched and have tiny differences, but nothing should be obviously visible.
Check the label, does the font look correct?  Chanel, Fendi, and Louis Vuitton all have tags inside their products with serial numbers, while Hermes uses embossed stamps in specific locations on each bag. Also, check the dust bag to see if it's the correct one.
3. Can You Trust Luxury Consigners To Always Have Real Stuff?
While Luxury Next Season doesn't deal with consignment, I personally suggest you never assume a bag is authentic until you see it and hold it, and if need be, have it authenticated, regardless of who the consignor is. Some well-known bloggers are open about where they buy their bags, whether it be directly from brands, from department stores, from smaller boutiques like Luxury Next Season, or pre-owned.
Ask trusted fashionistas you know where they purchase their designer bags from. They'll be wise to the good stores.
Ask if you can return it if it's faulty or fake. Naturally, don't expect street vendors to agree to this!
Don't pay via WesternUnion, PayPal Family and Friends, or with other payment methods. Credit Card payment is the most protected way to purchase luxury goods.
4. What Are Some Tips For Authenticating A Bag You're Buying On A Resale Site, Such As Poshmark?

Most resale sights have their own in-house authentication services. Poshmark authenticates any item over $500 free of charge before the buyer receives it. Other sites have their own authentication teams who inspect every item before it is posted for sale. That being said, If you are unsure of an item's authenticity, there are plenty of great authentication services out there that will authenticate items for a small fee. However, some very high profile fashion consignment stores have been caught selling fakes, so always do your own research.
5. Which Iconic Bags Or Brands Are Most Often Replicated As A Knockoff?
The most knocked off brands are without a doubt Chanel, Hermes, and Louis Vuitton. Within these brands, their most classic and well-known pieces are often the most counterfeited. For Chanel that would be their "BOY" and "Classic Flap" styles, and for Hermes, that means the "Birkin", the "Kelly, and the "Constance". Lastly, the most common bags to be faked from LV are the "Speedy" and "Neverfull" bags. But be aware that even rarer and more trendy seasonal pieces are often counterfeited as well, just in smaller numbers.
Well, there you have it! I mean, I'm definitely not surprised that the Louis Vuitton Neverfull is one of the most replicated knockoff bags. Pretty sure we all know at least one person with a fake, one person with a real one, and one person with a fake one who's claiming it's real. (Sadly, that was me in high school.) Either way, at the end of the day, the real ones will naturally separate themselves from the fakes. Like, when the girl who claims her bag is real and then the handle casually falls off, well, the jig is up.
So at the end of the day, now that you can spot a fake bag, my advice to you is to either save up and treat yourself to a fab designer bag from Luxury Next Season, use these tips and tricks to get one from a resale site, or just go get a cute trendy bag from Zara. But please, don't knowingly (or unknowingly, after reading this article) get a fake bag. You're better than that.
Images: @evlinee / Unsplash
The Viral GoFundMe That Raised $400K For A Homeless Vet Was A Scam
Does everyone remember the homeless vet GoFundMe campaign from last year? Good, me neither. Usually, stories described as "heartwarming" don't appear in my feed because of who I am as a person. But the story that this campaign was actually allegedly run by three scammers who made up every detail, though? Yeah, you better believe I was the target audience for that kind of groundbreaking news.
As someone who is both financially and morally bankrupt, I can't help but love a good scamming story. This one has it all—the compassion of trifling fools charitable strangers, incriminating texts, and even the alleged scammers turning on each other. Read on for what Vice calls, "another example of how our world is a dark and depressing place," and what I'm calling a how-to guide for gaming the world of online fundraising. Just kidding! (Or am I?)
The Original GoFundMe
Back in September 2017, Kate McClure started a GoFundMe. Apparently, she'd gotten stranded in Philadelphia, and encountered a homeless veteran named Johnny Bobbitt. She claims that Bobbitt spent his last $20 to buy her gas. McClure and her boyfriend, Mark D'Amico, decided that "all Johnny one little break," and with that thought, they started a GoFundMe campaign.
Their initial goal was set at $10,000, but people are such suckers the story got so much media attention that they ended up raising over $400,000. Cute, right? Hah. This is America, people. You gotta know there's a twist coming. Especially with a hook as wholesome as a homeless vet GoFundMe page.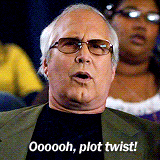 Johnny Bobbitt's Lawsuit
In August, the headlines about this started getting weird. Bobbitt, the vet they were allegedly raising money for, turned around and sued McClure and D'Amico. He alleged that they had taken over $200K for themselves. Bobbitt claimed that McClure had initially provided him with food, clothing, and cash. Yet the bulk of the money donated to the GoFundMe campaign never came his way. He was even back on the streets. Bobbitt then alleged that the couple was using those funds as a "personal piggy bank to fund a lifestyle that they could not otherwise afford." The fact that this is precisely how I used my parents' credit card in college is neither here nor there.
The couple responded to the lawsuit by claiming that they were withholding the remaining funds until Bobbitt—who struggles with drug addiction and has been in and out of rehab several times—got clean. They further claimed to have set up two trusts in Bobbitt's name, providing him a small salary, retirement funds, and investment funds to be overseen by a financial planner. D'Amico popped off even further, claiming he would rather "burn in front of him" than hand it over, given Bobbitt's situation. Way harsh, Tai.
He also apparently hoped to get a book deal out of this whole situation. He pitched the title "No Good Deed" for said memoir while the lawsuit was ongoing, to further the whole "white knight being victimized" thing he had going. Unsurprisingly, the trusts they claimed to have established for Bobbitt did not exist.
The Alleged Scam Revealed
Ultimately, Bobbitt's lawsuit had the exact opposite effect of what he hoped. Not only did news coverage do little beyond painting him as an erratic, ungrateful drug addict, but the subsequent investigation led to this week's revelation. The entire GoFundMe was allegedly an elaborate scam—and Bobbitt himself was in on it. Prosecutors say that "every shred" of the campaign was a lie. This includes the initial charming anecdote about Bobbitt spending his last $20.
Text message evidence between McClure and her friend proves that less than an hour after the campaign went live, McClure wrote, "Ok, so wait, the gas part is completely made up but the guy isn't. I had to make something up to make people feel bad." And that, my friends, is why I don't give to charity. I'M KIDDING. But always, stay on your toes—evil is real and walks among us.
For those of you saying: "But wait! Who cares if she made up a detail if the guy is real," I have some further bad news. This was not an innocent-white-lie-to-serve-a-greater-good kind of situation. McClure and D'Amico allegedly had no intention of using the money to help Bobbitt.
In fact, all of the money is now gone. And the couple spent most of it. Some of the purchases that ABC News lists include luxury handbags, a New Year's trip to Vegas, a BMW, and over $85,000 worth of ATM withdrawals "at or near casinos in Atlantic City, Philadelphia, and Las Vegas." Yeah, these are not people who started a homeless veteran GoFundMe page in good faith.
When the prosecutors confront them with this evidence: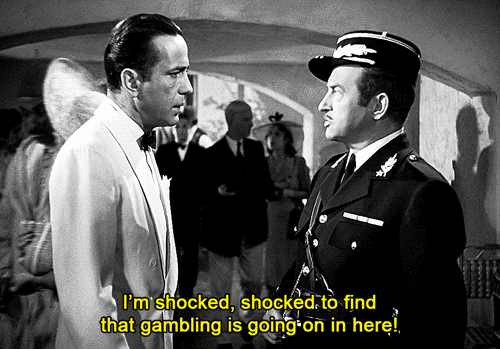 While Bobbitt's exact involvement in hatching the scheme is unclear, prosecutors have uncovered a Facebook post he made back in 2012. In this post, he tells a very similar story to the one shared on the GoFundMe page. A woman ran out of gas, he spent his last few dollars to help her, and so on. Interesting.
The Criminal Charges
Back in September, the Burlington County Prosecutor's office raided McClure and D'Amico's home. Many of their possessions (including the BMW) were seized. On Wednesday, McClure and D'Amico turned themselves in to prosecutors, they've since been released. Bobbitt was arrested later that night on charges of "being a fugitive from justice." All three are being charged with second-degree theft by deception, as well as conspiracy to commit theft by deception.
According to ABC News, the New Jersey couple is facing five to ten years in prison if convicted. Bobbitt, on the other hand, will be extradited to Burlington County to face his charges. And in a final poetic turn, the couple will appear in court on Christmas Eve.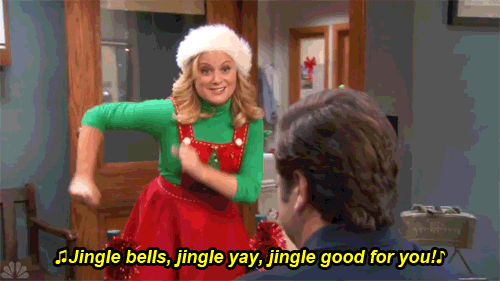 Others typically view scamming stories like this as a sign of humanity's decline. But I feel like I already knew that most people are self-serving assholes! So, it doesn't quite shake me to my core when I find out that one more person shamelessly stole for their own gain. Ultimately, it's nice to know that a charitably minded GoFundMe page could be effective. But that is, of course, if the story is aw-shucks enough to get its peddlers on Good Morning America (like these three were).
On the other hand, it's yet another reminder that the internet world is a shady place. It's all too easy to sell people on outright fabrications. I don't really have any advice on how to counter that. I just want to make sure we're all appropriately spooked about the state of the world. And with that, enjoy your weekend.
Are you obsessed with scams, cults, conspiracies, and true crime? Listen to Not Another True Crime Podcast! New episodes drop NOVEMBER 19TH!!
Images: Sharon McCutcheon/Unsplash; Giphy (4)