10 Questions You Wouldn't Think To Ask When Touring Wedding Venues But Are A *Must*
"Plan a wedding," they said. "It will be fun," they said. Like many others, I do not have a single clue what I am doing when it comes to wedding planning. I've relied heavily on friends who know the ins and outs, and what I thought would be the most enjoyable part of the process has turned out to be the least. I'm talking venue hunting.
Seeing venues is fun, so I don't mean to hint otherwise. The problems lie less in what you see, and more in what you don't. While the limit does not exist for questions you should be asking when touring venues, here are some must-ask queries with answers that may surprise you.
1. Do You Have A Designated Ceremony Area?

If you plan on hosting your ceremony at a different location than your reception, you can skip this question. If you plan on hosting onsite, do a little digging about the venue offerings for a ceremony. For starters, can they host the ceremony? If they can, is there a designated area for the ceremony? I recently toured a venue, and when asking if I could host a ceremony on site the host replied "yes". I asked to see the ceremonial site and they then pointed to a small patch of makeshift grass between two parking lots. While it took physical restraint to not gasp and/or laugh, it was seriously eye-opening that even the most beautiful venues aren't always what they seem. The other kicker is the ceremonial fee, which is a self-explanatory fee for hosting your ceremony on site. According to WeddingWire, the average cost in the US is $600, but for big cities like NY and LA, expect something closer to $2,000.
2. Do You Have A Bridal And Groom Suite On Site?

I'll be the first to say the bride is the *most* important on the wedding day (bridezilla in the making here), but I want my groom to be treated like a king as well. I was shocked to see how many venues only had one wedding suite, which meant only one of us could get ready on site. My fiancé is irrationally laid-back and would get ready in the parking lot if he had to, but not all couples are comfortable with a single-suite venue. While it may seem minor right now, it's important to think about what getting ready offsite day-of means for the person who chooses to do so (renting a hotel suite, renting a large car or limo for wedding party, etc.).
3. Can I Bring A Hair And Makeup Team To The Bridal Suite?

THIS is a question I can't believe I had to ask at venues. To me, a bridal suite was an obvious getting ready location for myself and my bridesmaids. However, I quickly learned this is not always the case. Some venues do NOT allow you to physically get ready in the suite. They must arrive with hair and makeup done, with no outside vendors allowed in to help prepare the wedding party. Personally, I am really looking forward to getting ready with my bridesmaids all together in the bridal suite, and then waltzing out the door and into the ceremony, so this was an important ask in my book.
4. What Are The Different Rates?

I semi knew this was a "thing" going into venue touring, but I was honestly shook at how drastic the price differences were between "on" and "off-peak" months, Friday/Saturday/Sunday, and time of day. Most venues break down their pricing first by month, with May, June, August, September, and October being the most popular (and therefore, the most expensive) months. From there, choosing your day of the week also dictates the price, with Saturday being the most expensive. AND FROM THERE, the time of day further influences the pricing. A daylight wedding (typically 12pm to 5pm) is often discounted, whereas an evening wedding tends to be more expensive (typically 6 or 7pm to 12 or 1am). So, be warned that Saturday night wedding at sunset in summer WILL impact your budget more than you want it to (I'm talking double the price of a Sunday daytime wedding in April).
5. Where Do The Extra Fees Go?

Venues with in-house catering will charge a per plate fee which covers the guests' attendance and dinner/open bar. Venues who allow you to bring outside vendors will often charge a flat venue rate. But one thing common across the board is the added 20-25% "service charge". What is this, you may ask? No, it's not to compensate the waitstaff, the bartenders, or the cleanup crew. It actually typically goes towards any collateral damage (broken plates, carpet stains, etc.), and the rest goes into the owners' pockets. If, on a venue tour, you ask what the fee goes to and you hear "it goes back into venue upkeep", be aware of what this *really* means. It may bother you, or you may be fine with it. If you ask about the service fee going toward service and you're told that the waitstaff makes "regular minimum wage" instead of "servers minimum wage", just note that you will be tipping another 20% on top of your 20% service fee and 8.875% tax fee (and a potential cleaning fee). Just to put this in perspective, if your wedding is $50,000, with the fees, cleaning, and gratuity, you'll actually be spending about $75,000. I know, I was just as shocked as you are rn!!
6. Do You Require Chair Rentals?

Add this to the list of questions I didn't know I had to ask. For reasons unknown, I assumed with a wedding venue came chairs and tables and normal seating arrangements. For many venues (especially those with in-house catering) this is true, but not for all. Some venues require chair rentals for the space, and this is what I call annoying. Add it to the category of "fees I never thought I'd have to pay."
 7. Do You Require Preferred Vendor Use?

If you have specific vendors in mind ahead of time, this question is an important one for you. Most, if not all, venues have a list of preferred vendors—vendors they work with often, trust to work in their space, and recommend to their clients. Choosing these vendors often come with perks such as no plate fee for the vendors working the wedding, no insurance cost, and the obvious (and best) perk, discounts. That being said, some venues require you choose a vendor from their lists (this is especially true for flowers and DJs) and is something to confirm before falling in love with a venue or outside vendor.
8. How Many Hours Are Included In Rental Space?

This question is semi self-explanatory, but an important ask. How many hours are "included" is a polite way of asking can I come in early? Can I stay late? Will there be more fees for those extended hours outside of my actual party? How long is my actual party? Get those answers and avoid those fees!
9. Is Parking Available And Included?

Oh hey there, another fee. Parking on premises isn't always included, but when it is, you can guarantee it comes with a fee. There are often different "levels" to this parking fee. Typically, couples can choose to play a lot flat fee which allows their guests to park for free, but park themselves. There's also the option to have the guests pay for parking, which feels really reasonable to some and really jarring to others. But, if you're feeling fancy, there's also the option to have a valet service for all guests driving in, and this is where it gets pricy. Worth it? Only you reading this can be the judge of that.
10. Do You Offer A Planner?

While some people choose to go the route of planning their own wedding in full (me), others (people smarter than me) go the route of hiring a planner. Planners have pros and cons—pros being the fact that they know what they are doing, cons being that they often work with specific vendors and venues and may be biased with their recommendations. But, the most ideal situation (in my eyes) is finding a venue you love that assigns you a planner to help handle the rest of the arrangements. This person works specifically for your venue, so they know every single issue you may run into, and therefore are perhaps the most powerful point of contact throughout the entire process. It's good to know if your venue offers a person to help, how far out they begin helping you, and if they are included in your package.
While there are an infinite amount of obvious questions to be asked, these are the questions you don't want to forget about. Happy planning!
Images: Abby Savage / Unsplash; GIPHY (10)
4 Holiday Hairstyles You Can Do At Home
Sponsored by TRESemmé
The holidays are here, people. Halls are being decked, fa's are being la'd, and all of your friends are getting cuffed. The summer salads of yesterseason are long forgotten as we take several excuses to stuff ourselves full of pie and gravy-soaked meats. It should be a time when you give absolutely zero f*cks about your appearance (hi, we've earned this), but the promise of family festivities and the threat of your nosy relatives prodding you for being single means you might need a pick-me-up. And by pick-me-up, I mean you might want to look hot for when you go out with your friends directly afterwards in search of some good old fashioned single fun… with the same people from your hometown you tried desperately to get away from when you were 18.
To help you with that, we've gathered our best recruits and teamed up with TRESemmé for yet another roundup of (actually doable) DIY hair styling guides. And if, like me, you are too much of a grandma to hit a town that boasts lower than thirty degree temperatures, annoying family be damned, rest assured that these styles are ideal for both day and night. 
Curly Bun With Headband

You have to love a hairstyle for those days in between washes. And now that headbands are trendy again (13-year-old me is LIVING), you can look high-effort with a very easy-to-do look. Here's how: 
Pull hair into a high ponytail.

Twist the ponytail to create a bun.

Wrap an elastic around the bun, leaving the ends out.

Put on a headband of your choice.

Play around with moving pieces on top of the headband to give a nice messy look.

Spray Micro Mist Level 2: Curl 10-12″ away from hair to lock in your style.

 
Voluminous Blowout

Sure, you could spend $50 at the overpriced blowout bar down the block, but wouldn't you rather save your money for something really important? After all, those holiday gifts aren't going to pay for themselves. Here's how to look like a meal when you're working with more of a snack budget:
Spray the TRESemmé Heat Tamer into damp hair all over.

Shake TRESemmé Extra Hold Mousse well, dispense into palm. Spread through damp hair, applying at your root for extra volume.

To remove excess moisture, rough-dry with hands. Apply tension at the root and blow-dry upwards for lift.

Once hair's mostly dry, section hair. Place the first section under the round brush before blow drying to smooth out strands.

Apply tension while blow drying with the round brush to add volume and smoothness.

Twist hair free from the brush.

Twist the strand with your fingers to hold its shape as it cools.

Spray Micro Mist Level 2: Smooth 10-12″ away from hair to lock in your style.
Half-Up Ponytail

Full disclosure, I've tried this look a couple of times and I am obsessed. It's so easy, and another between-wash-friendly 'do. Also, there's something very vintage about it that I absolutely adore (especially right now, when 60s styles are resurfacing). Here's how to look like a high-class Ariana Grande knock-off:
Use your brush or a fine-toothed comb to tease your hair at the crown to create volume.

Section off the top quarter of your hair and gather it into a ponytail.

Loosely secure it with an elastic.

Tease your ponytail lightly for more volume.

Spray Micro Mist Level 3: Boost 10-12″ away from hair to lock in your style
Sleek Ponytail

If your hair is anything like mine, ponytails inevitably mean flyaways. And while we can't all laser away our baby hairs like a certain high-profile reality star, there is a way to tame the unwanted fuzz when you're aiming for sleek instead of sloppy. Here's how:
Part hair in the center and divide hair into sections.

Evenly mist the flat iron protection spray on each section of damp hair, about 1-2 pumps per section.

Using a round brush, blow dry each section, applying tension to the brush to straighten hair.

Continue section by section.

Comb through hair to prep before straightening.

Straighten hair section by section with the TRESemmé 1″ Ceramic Flat Iron.

Use a comb to pull hair back into a low ponytail.

Dispense a quarter-sized drop of the TRESemmé Two Mega Firm Hold Sculpting Gel into hand

Use fingers to apply the gel along the parting and hairline.

Run a comb through hair for a sleek finish.

Spray Micro Mist Level 4: Extend 10-12″ away from hair to lock in your style.
I'm not here to promise you that a hairstyle will fix all of the annoyances that arise during the holidays. But it never hurts to feel a little extra hot when the weather and your family's attitudes are chilly AF. At the very least, you'll get a fire holiday pic to post to the 'gram. So blast that Mariah Carey jam, pick up your hair spray and grab a candy cane, for the holidays have arrived.
4 Easy Halloween Hairstyles You Can Do Yourself
Sponsored by TRESemmé
Halloween is coming up—I shouldn't have to tell you that. When it comes to Halloween, there are two types of girls: the ones who go all-out from head to toe and have been planning an elaborate costume since April of the year before, and the ones who literally can't be bothered to do more than throw on a T-shirt and do a slightly different beauty routine. If you ask us, Halloween hair doesn't get the respect it deserves. If done correctly, it can totally make your look for the night. Plus, it works for either type of Halloween enthusiast. Like, if you're super into Halloween, your hairstyle obviously has to be incorporated into whatever costume you choose. If you DGAF, you can try one of these hairstyles and literally not change your outfit at all, and boom, you're festive. We teamed up with TRESemmé to give you four hairstyle ideas to try this Halloween.
1. Space Princess Braids

You know the one! She's from a galaxy far, far away and her brother is a very, um, solitary figure. Her hairstyle is easily the most recognizable thing about her, and luckily it's not that hard to recreate the look yourself at home. Here's how you do it:
Part your hair in the middle and split your hair into 2 sections

Create 2 pigtails right above your ears

Braid your first pigtail and then coil the braid into a bun. Secure with bobby pins

Repeat for the second pigtail

Finish with TRESemmé TRES Two Freeze Hold Hair Spray so you can dance all night without your precious braids falling.
2. Space Buns

Even outside of Halloween, space buns are a good hairstyle to have in your arsenal of know-how because you can wear them to nights out, festivals, and… ok, that's about it. Still, you can do space buns if you want to be an alien, a bear, a tiger, and just about any cat/animal. This is what you do:
Part your hair in the middle and split your hair into 2 sections

Create 2 pigtails high at the top of your head

Tease your pigtails if you want more volume

Twist your first pigtail away from your face and coil into a bun. Secure with a hair tie

Repeat for the second bun

Mix 3 tbp of TRESemmé TRES Two Extra Hold Gel with 1 tbsp of colorful glitter in a small bowl (it ain't a costume without glitter)

Apply glitter gel to your part, painting outwards, using a small paintbrush.

Finish with TRESemmé TRES Two Extra Hold Hair Spray (again, you want those suckers to stay in place).
3. Fishtail 

Ah, yes. The mermaid. It's a popular choice, but that doesn't mean it's bad. Whether you're going to craft your own seashell bra using real shells and hot glue (hi) or just put on a bikini top and call it a day, your look obviously won't be complete without a fishtail braid. The fishtail braid is one of my favorites because it looks really intricate but it's actually incredibly easy to do.
Pull hair back into a ponytail

Divide the ponytail into two smaller, equal-sized ponytails

Separate a half-inch section of hair from the outside of the left ponytail

Pull this piece across the top of the left ponytail over to the right ponytail

Next, separate a half-inch section of hair from the outside of the right ponytail

Pull this piece across the top of the right ponytail over to the left ponytail

Repeat steps 3-6 until you run out of hair. That's it!

When you're finished braiding, secure the ends with an elastic

Finish with TRESemmé TRES Two Ultra Fine Hair Spray to lock in your style.
4. 50s Hair

We're talking tight, bouncy curls reminiscent of a certain former ingenue who is transformed after a summer of lovin'. Throw on your favorite red lipstick, some black leggings or leather pants if you have them, and a black leather jacket (or pleather, we don't judge here) and you're dressy and comfortable. The curls may take a little more skill, so you might want to enlist a friend to help with this. 
Before blow drying, apply a heat protectant spray like the TRESemmé Thermal Creations Heat Tamer before styling. Trust us, you'll thank us for this tip later.

Curl hair in 1- to 2-inch sections and in different directions to create a more volume and texture

After curling a strand, release the section and loosely pin the curl at the scalp to allow it to cool 

Once the entire head is curled, release the pins and gently brush through

Apply TRESemmé Extra Hold Mousse to hair and scrunch through to add control and hold volume. Volume is key with this look!
Pull the hair back on one side and finish with TRESemmé TRES Two Extra Hold Hair Spray
No matter what route you go with, TRESemmé products will hold your style in place all night and keep your hair looking good.
5 Wedding Hair Mistakes To Avoid At All Costs
When it comes to your wedding day lewk, I'd just like to throw out an unpopular opinion and hope for the best: your hair is just as important as your dress, mmkay? You can't show up to your wedding in a Princess Mia-worthy outfit just to eclipse it with a half-assed 'do. I don't make the rules, y'all. Look, I fully embrace au naturale beauty looks that are definitely having moment right now, but there's a difference between loose, tousled waves and "I just woke up after sleeping on wet hair." Even if you think you're safe from this kind of epic f*ck-up because you're going for glam updo or some kind of fancy braid situation, you can still learn a few things from the pros, so listen up. 
Am I calling myself a pro? Lol, no. Of course not. For a sensitive topic like wedding hair, I decided to call upon the legit experts: Giovanni Vaccaro, Artistic Director at Glamsquad. Unless you are a hairstylist and have full confidence that you know exactly what you're doing (teach me your ways), I highly suggest reading on to learn a thing or two so you don't show up to your wedding stealing Bellatrix Lestrange's look. Whether you're going for a minimalist, easy style or an all-out Met Gala situation, all of the below apply to you.
1. Don't Shampoo On Your Wedding Day

I know what you're thinking: why, though? Until talking to Vaccaro, I just assumed that everyone washes their hair on their wedding day. According to Vaccaro, "I tell all of my clients to shampoo the day/night before the big day because second-day hair behaves the best—especially for an up-style." He has a point. If I have a big date—meaning, like, dinner with my parents or something—I usually adjust my shampoo days around so that I can wash my hair the day before, so why wouldn't I do the same on my wedding day? Also, in case you're wondering, he adds, "For those ladies who get oily quickly, dry shampoo will be your savior."
2. Don't Go Au Naturale
Ok, hear me out: this is completely your choice, so if you feel like extensions just aren't for you, we won't judge. However, all extensions do is add life, volume, and thickness to your hair and, honestly, who doesn't want that at their wedding? SHOW YOURSELF! Vaccaro says, "Regardless of how long or thick your hair is, you should still consider wearing extensions on your wedding day. Great for up-styles (ponies or chignons) or down styles (retro waves or boho chic texture), extensions help create a thicker, fuller look that will instantly elevate your camera-ready appeal." You also don't have to opt for an Ariana Grande look. Instead, you can do something a little more subtle with your wedding hair that's easy to take out at the end of the night. 
3. Don't Ask For Too Many Opinions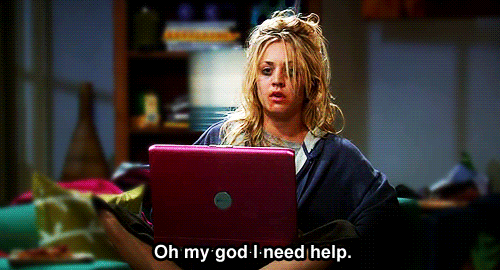 At the end of the day, how you wear your hair is your business. Ask for a few opinions for people who value honesty, but keep it to a minimum. "Asking 20 friends plus your mom, soon-to-be mother-in-law and grandparents, what they think about your wedding day beauty look is a big mistake and guaranteed to drive you nuts. My suggestion: solicit the opinions of your closest friends who have a similar style and aesthetic and really get you," advises Vaccaro. 
4. Don't Get A Trim
If you only want to pick one thing to listen to in this entire article, dear God, let it be this point. Vaccaro says, "If the ends are too healthy and soft, your hair may not hold the style all night. A little fatigue on the ends will help your hair hang onto the style. So get that final trim 5 to 6 weeks before your wedding day." As someone who gets a trim before nearly every minor life event, this one was a tough pill to swallow. But I'm going to trust the expert here.
5. Don't Forget About Your Comfort
Fancy 'dos are great and everything, but you will be rocking this hair for nearly an entire day, so remember that when you're trolling Pinterest for Marie Antoinette-style looks. Vaccaro says, "If your wedding day hairstyle hurts or doesn't authentically feel like you, even though it's the hottest hair trend of 2019, you've got a problem! You should feel like the most beautiful version of yourself, so make sure to express that desire during your hair trial." To put it simply, your wedding isn't the time or place to experiment with a new beauty look that you've never worn before. He adds, "Also, if a bobby pin is poking you in the skull, kindly ask your stylist to take it out." Fair. 
Images: Sweet Cream Ice Cream Photography / Unsplash; Giphy (2); glamsquad, giovannivaccaro (2) / Instagram
What I Wish I Knew Before Getting Laser Hair Removal
I've been doing laser hair removal on my entire body since 2013. I used to be one of those people who shaved every single day, and sometimes twice a day, because of my total neurosis about having any stubble. Now body hair is making a comeback—women don't have to feel pressured by the patriarchy to shave/wax/etc. It's too late for me to be in on this trend, as I'm already a hairless dolphin person, but I do support it even if I can't actively participate. Look—your body hair, should you choose to have any or not, is totally your choice. But if you despise having hair and are at all interested in doing laser hair removal, let me tell you everything I wish I knew.
1. You Will Forever Need Touch-Ups
 When I bought my first laser hair removal package, they were like "oh, it'll take 6-8 sessions." I thought that meant 6-8 sessions to never having hair again. I have been going every 2-4 months for the last six years. That's a f*ckton more sessions than "six to eight". That's math I can't even do. And I still get regrowth and still need touch-ups. However, it's a huge difference. The hair that comes back is patchy and only in certain spots. Additionally, you decrease how often you need touch-ups—originally, I was completely hairless for 2 months before I'd get regrowth. Now I can be hairless for four months before I need to go back. When I get regrowth, it only shows up in a tiny patch on my knee or elbow, or like, six scattered armpit hairs. It's way easier to manage than when I used to look like a yeti, even when I do need to shave. And then it's time to go again to be hairless for another four months.
2. You Can Accidentally Activate Follicles
If you don't have hair in a particular spot, don't let the tech just go ham all over you. For example, I actually don't have any foot hair, but the tech would always try to do my feet. If you don't stop them—like, "hey, I actually only have hair on the top of my arms, not underneath, you can actually activate dormant hair follicles." Because that can actually happen, which is literally the opposite of what you want.  Be vocal and make sure they are only getting sections that need it, lest you make the situation worse.
3. You Will Still Need To Shave
Laser hair removal is pigment based, so it only kills dark hair. I had so much dark hair that it didn't occur to me that I also grow blonde peach fuzz hair. Instead of shaving daily, I only shave every few weeks to get rid of the blonde fuzz that will never go away. The good news is it isn't stubbly and no one can really see it. But it's quite a shock when I wear shorts for the first time in a while and go in the sun to find a literal inch of blonde hair on my legs. Whoops.
4. It F*cking Hurts
Did they tell you it doesn't hurt? Because it hurts. Especially when you're first starting out. The less follicles you have over time, the less it hurts, but then they just turn the intensity of the laser up so it hurts again. My place sells expensive numbing cream that takes the bite out of laser hair removal, and I consider it an absolute necessity. Put it on your underarms, bikini, knees, and ankles. Trust me. Your skin also feels raw/sunburnt for a day or two afterwards and you can't go in the sun unless you want to feel like a scalding vampire and risk scarring. But tbh, waxing hurts way more for worse results—especially since you have to grow your hair out each time. Laser hair removal, on the other hand, requires you to shave before your appointment, so you never have to be hairy to be hairless ever again.
5. You Get Almost Immediate Results
I thought I wouldn't really see results after my first session, but I was sooo wrong. After just one session, I never had the same amount of hair grow back ever again. Your hair does grow in stages, so the laser kills only the follicles that currently have a hair at that time. That is why you have to go back every couple months. After my first session, it took about a week for the hair follicles to fall out (you can try to shave them but they're so thick it still looks like you have stubble) and I was completely hairless for two months on the dot. Then only about half the hair returned. So if you do decide to try it out, it will immediately change your life.
6. It Saves So Much Time/Money Long Run
When I was shaving every day, I had it down to an exact science. I could shave every hair in 15 minutes flat, and that included exfoliating beforehand. But I spent that 15 minutes every single day (and sometimes twice a day). Now I go for a 15 minute touch-up appointment every four months and shave every few weeks or so. It's so much easier to get ready now, I can take a four minute shower if I don't wash my hair (and I only wash my hair sparingly because it's dyed). While LHR is expensive, so is other hair removal. My place was really expensive upfront but offered free touch-ups for life. I also rarely need to switch my razor head since I use them so sparingly, whereas before I burned through them. And let's be real, I'd rather have to pay for a touch-up that works for four months than get a $65 bikini wax once a month that makes me cry and it really only works for two weeks before you have to start growing the hair out again. In my opinion, the results are totally worth it.
Images: Giphy (6)
Is Your Haircut A Good Idea Or Cry For Help? A Stylist Weighs In
As January drones on and our New Year's resolutions crumble, we look for other ways to spice up what's left of our lives. There's a right and wrong way to do this, and a haircut could go in either of those directions. We've all gotten a little too scissor-happy and ended up regretting it for the next year while waiting for our hair to grow back. (I'm convinced your hair grows slower when you actually want it to be longer.) So before you make an appointment with your stylist, maybe ask yourself: do you really want bangs or do you just need a therapist and a weighted blanket? Is your haircut a cute "new year, new me" transformation, or a cry for help? Don't just take our opinion. We consulted hair stylist-extraordinaire, Dhiran Mistry from Spoke & Weal Soho, to spill the tea on which haircuts are truly the worst.     
Bob/Lob
Good Idea: The power-suit of hairstyles has to be a badass bob or lob (aka a long bob). It's sharp, means business, and doesn't text its ex at 3am. While it can be a risky hairstyle to try, chopping off those dead locks and getting a clean look seriously helps you portray the image that you have your sh*t together. Mistry also suggests keeping your bob as simple as possible, no high-low or low-key mullets.

Cry For Help: Where it takes a real f*cking turn is when you get too round and bubbly with it. We do not want any bowl cuts happening here. This tragic look, also known as the mom bob, basically screams "I'm 36, my name is Linda, I comment hearts on Reese Witherspoon's Instagrams thinking she'll see it and care, and I've started hiding the good wine from the kids."
Pixie Cut
Good Idea: This hairstyle is often super stigmatized, according to Mistry. As a stylist originally from London, he says that many Europeans love to rock the pixie look, but since being in America, he's noticed many women are uncomfortable cutting their hair that short. For one simple reason: men. They ruin f*cking everything. Mistry's best advice: dump his ass. Don't let him micromanage your hair and try to craft you into some dumb image he has in his head of what beauty should look like. You're your own prize, betch.
Cry For Help: I know you might be traumatized from the pixie cuts of Kate Gosselin circa her TLC show or Jamie Lee Curtis à la Freaky Friday, but these are not the inspos you show your hairdresser.
Venture into the stylings of Cara Delevingne, Janelle Monae, or my personal favourite pixie on the planet, Lupita Nyong'o. So relive your study abroad days and go for this classy European cut.   
Shaved Head
Good Idea: Rocking a bald head is one of the most confident and badass hairstyles you can go for. You ain't hiding anything behind lushes locks or tight curls, it's all on display. Mistry says many women can pull off this look, but few find the courage to actually do it. He adds that most people (me) use their hair as a distraction from their face because they're self-conscious about their appearance. But bald bitches know they look sick AF with or without hair.
Cry For Help: If your mental health is questionable and you've been on a two-week bender, you're at an extremely high risk of going all Britney 2007. This is not just a cry for help, but a f*cking scream. If you go bald, do it right or not at all. Impulse head shaving has never once turned out to be a good thing. I can literally promise you that.
One of the best shaved-head looks has to be iconic South Sudanese model and former VS Angel, Grace Bol:
Bangs
Good Idea: Most clients that come to Mistry ask for bangs in order to cover something up—forehead, acne, and in a recent case, a scar from a woman's Christmas tree falling on her. In other cases of bang requests, Mistry has recently been getting a ton for microbangs. When done right, microbangs can look gothic-chic and modern.  
Cry For Help: Cutting them yourself. Enough said.
Modern-Day Shag
Good Idea: Though you can't perfect the messy bun, you may be able to rock a modern-day shag hairstyle. This look has a ton of texture, layers, and sex appeal. Flawless beings such as Alexa Chung and Julianne Hough are perfect examples to show your hairdresser, Mistry suggests.
Cry For Help: Please, for the love of all that is good in this world. Do not show them a picture of Lisa Rinna. This is NOT the type of shag you're going for. We love Rinna, but you don't have a daily glam squad to maintain such hair on yourself, and before you know it you'll be collecting cigarette buds and a small family of birds in your nest of hair.  
Dyed Hair
Good Idea: We love a good Balayage, but the absolute key to dying your hair according to Mistry is not to stray too far from your original shade. The further you go from your natural color, the more likely you are to damage your hair, and there ain't nothing cute about that.

Cry For Help: Don't trick yourself into thinking blondes have more fun. Bleached out peroxide blonde hair is just about as classy as Lindsay Lohan's mugshot(s). Dip dying died along with Tumblr in 2012, so don't try the partial bleaching.
For more hair inspiration, follow Dhiran Mistry on Instagram.
Images: Adrian Sava / Unsplash; dhiranmistry_ (2), alexachung, yukamannami, gracebol, caradelevingne / Instagram
A Fake Sugar Daddy Scammed Women Out Of Thousands Of Dollars
If you're anything like me—aka not a Kardashian but vaguely aspiring to live like one—then I imagine you've considered the idea of a sugar daddy. Don't lie. No matter how "moral" you are, the idea of being handed five-figure checks while being asked to make zero spreadsheets on Excel is an appealing prospect. Of course, men have figured out how to ruin even this arrangement. Last week, the New York Times broke a story on a fake sugar daddy who scammed three women out of thousands of dollars. While scammer stories usually fill me with criminal aspirations glee, this one frankly just makes me sick. Read on for how your retirement plan these girls' quest for extra cash became a horrifying nightmare.
Last spring, Chandler Fowles, 25, met a man on SeekingArrangement.com. In case your sugar daddy interest has never progressed to this point, SeekingArrangement is the website where prospective "sugar daddies" and "sugar babies" make profiles and make plans to meet up. The man Fowles matched with said he was an investment banker at Bain, and "offered her a 'generous' weekly allowance." The man, who first went by "Jay," and then "Ron," proposed the following meetup with Fowles and a female friend. He offered $2,500 "for sex and to cover the cost of a hotel room." Fowles was instructed to cover initial costs herself—including dolling herself and a friend up with a "smoky eye and nude lip," per his preference. At the hotel, "Ron" walked her through setting up a PayPal account and submitting a request. After leaving the hotel, she saw that the request had never been completed.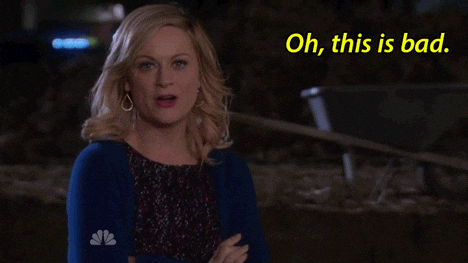 Some time later, Fowles' friend saw "Ron" on Tinder—and this is where sh*t gets crazy. Fowles and her friend came up with a plan to reveal his identity. Fowles' friend arranged a date with "Ron" at a bar, and the bartender agreed to take down his name and credit card information when "Ron" bought a drink. (Sidenote: where can I find bartenders this loyal?? Or friends this loyal, for that matter?) Fowles' friend, who sounds like a badass, texted "Ron" while he waited at the bar: "I'm anxious. Get me a prosecco so I can have a drink right away." Frankly, I hope she conducts all first dates like this even if she's not trying to pull off some surveillance sh*t. The bartender took his information, and Fowles and her friend got to Googling.
As we all know, there's nothing a woman scorned scammed out of thousands and tricked into sex can't find on the internet. They were quickly able to find out that "Ron" was actually a former City Hall employee and a current student at an NYU program. In other words, definitely not an investment banker. When the Times reached out to him for comment on the initial story, he said he didn't remember "the details," or "a promise of payment." He added that his SeekingArrangement profile was purely done as a "good way to meet women for non-transactional hookups." Yes, because the Tinder bio line "swipe right if looking to be spoiled," which he used, really targets the financially self-sufficient ones.
Honestly, I'd make more jokes about how bad this man is at even trying to hide his intentions, but that would be holding an NYU student to higher standards than our president. Like so many men in this day and age, this guy is a sh*tty person who does sh*tty things and a sh*tty job pretending otherwise. End of story.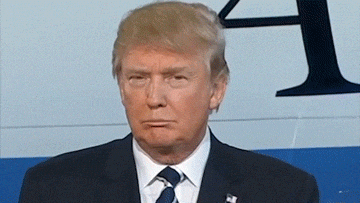 But wait! It's not the end of the story at all. When the Times ran the initial story about Fowles, two other women contacted them within a day of publication. Both of these women had been scammed by the same guy, with eerily similar details. "I don't know if telling you this will bring any justice to this situation or make it at all possible for someone to press charges against him," one woman wrote in, "but I had to write to you and tell you that this is true." While I'm always sad when a woman is forced to make a statement that hopeless, I'm at least grateful that this time it's not to the Senate Judiciary Committee.
The second woman who spoke to the Times was a foreign student whose native country had gone into financial default. Without parental support, and unable to qualify for a work visa rather than a student visa, she was facing $5,000 of debt and eviction notices. When she met "Ron," she denied his creepy requests for specific hair and makeup looks, but was still scammed out of $500 covering a hotel room fee. She also consented to a sexual encounter after seeing a falsified statement detailing payments of $1,700 to her account. For weeks, she called him begging him to pay her back. He never replied.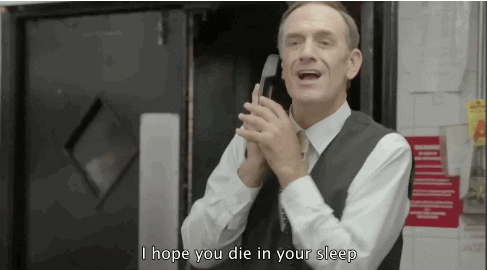 The man has now been identified as Imran U. Khan, 36, a Brooklyn resident working toward a master's degree. He has since been banned from SeekingArrangement, and the support team is tracking all known IP addresses he used. Will that stop this guy from doing the same thing through other platforms? I wouldn't bet on it. Does this whole story make me want to sob into my hands and throw my laptop through a window? Yes, it really, really does.
As a final few thoughts here, I'd like to welcome anyone who's looking to go into the comments and shame the whole Sugar Daddy thing to just kindly close their browser window instead. You may have noticed that I treat scamming like a hilarious romp when women do it, and you may find that hypocritical. But I do find female scammers funnier and more thrilling, because the patriarchy is real and women are f*cked out of power and earning potential all the goddamn time. So while I know nothing about Khan's situation specifically, it makes me unspeakably sad that the women in this story were already financially struggling, opted for a situation that they admittedly found less than ideal, and were hurt even further. So, let's please attack the system that places so many young women in desperate situations, not the tactics they choose to get out of it.
Images: Giphy (3), Mikail Duran/Unsplash
5 Ways To Get Gorgeous Hair Like Jonathan Van Ness
If you have noticed that your hair inspiration goals are starting to be a little less Blake Lively and a lot more Jonathan Van Ness, you're not alone. According to a recent study, 72% of women have reported wanting to emulate the Queer Eye star's hair and twerking abilities. Okay, I literally just completely made that up, but it sounds convincing and is actually probably true. JVN has flawless hair and a legendary Instagram handle, so it might be a good idea to take every single word he says and apply it to your own life. Jonathan recently spoke to The Cut to share some of his hair secrets. Here's how to use them as inspiration for your own life. And, because I'm better at repurposing other people's inspirational quotes than Michael Scott is, I've even thrown in some extra tips that helped create my flawless, modest, head of hair. 
1. Stop Washing Your Hair Daily
"Not overwashing your hair gives it a nice shine," JVN told The Cut. "Washing your hair every day dulls it out."
I mean… not washing my hair is my favorite part of my beauty routine, and I'm so glad that Jonathan has confirmed that it's his secret to Jesus hair. Personally, I've always been kind of skeptical of using dry shampoo, because I feel like if I'm not going to wash my hair for three days, and I look like a greaseball by day four, that it's a sign that I need to just wash my damn hair. But like, I also understand that some betches get a lil greasy by the end of wash day one and should probably use some dry shampoo. If you're going to trust any dry shampoo, I'd advise you to go with the one invented by the Olsen Twins named after a '90s grunge band. According to the reviews, this sh*t smells amazing and not at all like teen spirit. And no, that's not the only Nirvana song I know…

Elizabeth and James Nirvana Dry Shampoo
2. Use Silk or Satin Pillowcases
JVN also mentioned that silk pillowcases are the move for achieving shiny hair. Please, let's all just take a moment to close our eyes and visualize Jonathan laying on a heap of gorgeous silk pillowcases. I kind of feel like I just had a religious experience. You can probably pick up a silk pillowcase at a lot of places, but we at Betches love Slip pure silk pillowcases. They feel amazing and will make your fair so shiny, you'll need shades. No sorry you're right, that joke was terrible.

3. Use A Shine Spray
Jonathan doesn't really use shine sprays, but he did tell The Cut that he recommends Aveda Brilliant Spray On Shine and Kevin Murphy Shimmer Shine. Personally, I just feel like that wasn't his most like, fun recommendation. You definitely could spend $30 on one of the sprays that JVN stands behind but doesn't really use. Or, you could FaceTime your long distance best friend on your way home from a date that went kind of okay, realize your hair looks a little dull in the front cam, stumble into a Duane Reade because you're kinda drunk and want a snack, and then just like, discover your favorite $7 shine spray. I know I'm not a self-love guru, and I don't mean to go against anything that the lord of shiny hair advises, but I also feel like that could be a really great personal journey and I don't want you to miss out on it.

Aveda Brilliant Spray-On Shine
4. Become One With Nature
Okay, so, this next shiny hair gem actually just comes straight from me, so you're welcome. Like Jonathan said, I try to wash my hair as infrequently as possible. So when I do actually wash it, I need something that's going to work as hard as I do when I finally decide to take a weekend at the beach in late July after not having worked out since last September. LUSH's Daddy-O Shampoo uses citrus juice and seaweed to make your hair super shiny and it smells SO GOOD because it has a ton of flowers in it. It's supposed to be a brightening shampoo for blondes, but I'm a brunette and it keeps my hair looking like it's insured for $10,000.

5. Protect Your Hair From UV Rays
Okay, here's one more tip from me because I love to hear myself talk. Except, this tip is also basically from Jonathan because he loves a sun protection moment, and he is a graduate of the Aveda Institute. If you're not already protecting your hair from harsh UV rays, you really should be. There are like, a million reasons why. If you dye your hair, the sun can seriously dull your expensive color. If you wear hair extensions that don't receive the benefits of your hair's natural oils, the sun will basically fry and ruin them. Even if your job title on The Bachelor would be "free spirit," you need to protect your hair from the sun because it will seriously dry and dull your look, no matter how natural your hair is. This spray will help you minimize dryness, retain shine, and smell amazing.

Aveda Sun Care Protective Hair Veil
Images: Giphy; Sephora; LUSH; Aveda
Betches may receive a portion of revenue if you click a link in this article and buy a product or service. The links are independently placed and do not influence editorial content.