7 Things You Need To Stop Doing If You Have Curly Hair
Those of us who have been blessed with curly hair know how much of a rollercoaster ride our relationship with our curls can be. One day you love your hair and fully embrace your curls, and the next, they cause you to have a mental breakdown and you consider going full 2007 Britney. No shame, because we've all been there.
You've probably spent a ton of time, effort, and, above all, money trying to figure out the precise number and order of products that will get your hair to look perfect every time (even though we all know that's pretty much impossible, because your hair basically has a mind of its own). While the actual routine will vary from person to person, there are some things that we should all steer clear of. So, here are some curly hair don'ts from the experts. 
1. Don't Complicate Your Routine 
Jessica Fitzpatrick, texture specialist at Beyond Texture Salon in Brooklyn, New York, wishes you would stop overcomplicating sh*t, and by sh*t, I mean your hair care routine. "I'm finding my clients are striving for this perfection in their routine when they are lacking consistency," she says. Fitzpatrick says, "We tend to overcomplicate our product choices with all the YouTube tutorials and curl type hype when we haven't established a status quo first." Simple and consistent is the key here. I know it's hard, but give your products some time to work before you abandon them and start anew with the next big thing on Instagram. According to Curls Understood, you may not see immediate results when using a product, and it's best to give it about three months. If you aren't in love with it by then, say thank you, next, and try something new.
2. Don't Use Product With Toxic Ingredients  
We've all had to kick toxic people out of our lives, so consider throwing away hair products that contain toxic and harmful ingredients in them. Curl specialist Candace Witherspoon suggests that any product that has sulfates, parabens, silicones, propylene glycol, ethanol alcohol, and added fragrances need to go. Sticking to more natural and clean hair products is the best way to keep your hair healthy. 
Dhiran Mistry, stylist at David Mallett Salon in New York City, agrees with Witherspoon and suggests you keep away from products with those ingredients in them. He says that silicones will repel moisture from your hair, sulfates will pull out your hair's natural oil, and alcohol will cause excess drying. AKA, all things that will make your curls look and feel unhealthy. 
3. Don't Use Chemical Processes 
A step in accepting your curls and finding other ways to manage them is to throw away any chemical processes you've ever used (keratin treatments, relaxers, etc.). According to Fitzpatrick, chemical processes lead to two terrible events: hair loss and thinning. "Chemical relaxers cause hair loss from the mid-shaft (breakage) and hair loss from the root (thinning)," she tells us, adding that these treatments can also lead to the recession of the hair line. Yes, receding hairlines aren't just for creepy men on dating apps. Stay away!
4. Don't Forget To Moisturize
As we approach the cooler months, Fitzpatrick wants you to be sure you're assessing your moisture needs often, saying, "We tend to be in drier environments during this time of year." She suggests using a deep conditioner more often and opting towards more cream-based stylers. She also suggests sleeping next to a humidifier, which will help provide extra moisture in your environment. And while we all love our oils and butter products, avoid using them. She tells us that, while they make your hair feel wonderful, they don't improve the condition of the curls. They create the illusion of healthy hair and moisture, while in reality, they just sit on your curls and provide zero benefit.
5. Don't Skip Out On Haircuts
I get it—no one likes getting a haircut. You go to get a *trim* and end up leaving with a curly bob. Like, have you ever cried after a haircut, or are you lying? Fitzpatrick suggests that in order to avoid this nightmare, it's important to find a stylist that you communicate well with. No more sitting there scared sh*tless to speak up when everything is going wrong. She says, "Treat your first appointment with your stylist kind of as a first date." Don't hold back; tell them your deal breakers and expectations in this new relationship.
The list of benefits of getting your curls trimmed is long, but some continuously put off getting it done. Pandemic concerns aside, Fitzpatrick wants you to know that getting a trim will help encourage growth and longevity. Knowing this and being patient when it comes to seeing results will prevent future avoidance of getting a haircut in the future. 
6. Don't Sleep On A Cotton Pillow 

Your life will change after sleeping on a silk or satin pillow. Not only will it help protect your curls while you toss and turn, it'll change the appearance of your hair in the morning. No more unwanted frizz and untamable hair—it's truly a miracle. Naturally Curly says that the friction between your hair and your normal cotton pillow case can leave your hair dry and brittle. Sleeping on a silk or satin pillow, though, will add an extra smooth layer that will allow your hair to maintain its moisture. 
7. Don't Use Heat
IDK who needs to hear this, but heat is damaging to your hair. Having straight hair once in a while can provide a break from taming our curls daily, but doing it frequently is literally killing your curls. Using heat constantly will take away your hair's natural shape and bounce. "Daily use of any hot iron on curly hair will eventually damage curly hair. Steer clear of them!" Mistry tells us. 
Yes, I'm talking to you, the one who never gives their hair a break. Every once in a while is fine, but this isn't middle school anymore and you shouldn't be flat-ironing your hair within an inch of its life every single day. Give those curls a break.
Images: Radu Florin / Unsplash; @curlyhair_memes (2) / Instagram
3 Black Female CEOs On Why We Need More Black Women In The Beauty Space
Before the social justice uprising that has taken place this year, could you name three Black-owned beauty brands off the top of your head? With little accessibility to brands that represent a range of darker skin tones and different hair textures, Black people are often left with limited options to achieve their desired looks. If we have learned anything this year, it is that representation matters. It should go without saying that Black consumers deserve to be acknowledged in the beauty industry. In honor of National Black Business month, we're turning our attention to three Black women CEOs who have taken the step to catering to Black women's needs and are making space for more melanin in the beauty industry.
"DRK Beauty is a digital community that supports and empowers women of color in all their diversity. Through curated content, programming, and community initiatives, DRK Beauty aims to truly empower those who identify as women of color and fix the flawed relationships between brands and women of color.
DRK Beauty Healing is one of our first community initiatives in response to COVID-19 and the BLM movement. When we first launched DRK Beauty Healing on May 15th of this year—before George Floyd's murder—we had only conceived the idea two weeks earlier as a response to the impending mental health fallout from COVID-19. Having never worked in the therapeutic space, our first step was to speak to therapists. We had back-to-back Zoom calls five days a week for the first month. We also spoke to mental health associations such as Mental Health America to learn more about the space and researched other initiatives in our community. We effectively educated ourselves as quickly as we could.
What we discovered is that there are precious few clinicians of color in the U.S. (Black/African psychologists make up only 5% of the total in the U.S.) and the free initiatives that are out there required prospective clients to fill out online forms and share their data and then wait to be approved to receive the free therapy. This added yet another barrier to entry, not to speak of the cultural stigma of therapy in the Black community. In addition, when you are depressed, traumatized, and/or paralyzed with anxiety, you don't have the mental bandwidth to fill out forms and wait for an answer. You need the help now! We felt that the need was urgent and we wanted to make the process as seamless as possible. Also, we wanted to make sure that we didn't breach any privacy rules. So my developers built an online directory and within two weeks we launched with a few hundred hours of therapy donated by clinicians we had spoken to. We asked them to share with their clinicians as well. So they continued to donate hours and within a month of launch, we had 1,000 hours of free therapy to give away. We've now raised over 2,000 hours of free therapy and we are now one of the leading platforms for free therapy for women of color in America, covering 27 states with approximately 100 clinicians."
"BEAUTYBEEZ was created to fill a gap in the retail industry. What many people outside of the African-American community do not realize is that ethnic hair care and beauty products are traditionally sold in small local retailers called beauty supply stores. Every Black woman has memories—both fond and unpleasant—of going to the local beauty supply store with our mothers and shopping for those nostalgic "Black girl hair" products. It was a space specifically for us! The larger retailers didn't (and still don't) carry these items. Due to various laws and regulations over the past several decades, ownership in ethnic beauty largely transferred to the Korean-American community. Traditionally, they own the stores, the products, the hair manufacturing, and the distribution. And, unfortunately, people of color are oftentimes discriminated against in all areas—most notably in the beauty supply stores. We are followed, harassed, and left to fend for ourselves.
BEAUTYBEEZ is a modern beauty retailer prioritizing beauty for women of color. I founded the brand after my own dissatisfaction shopping for beauty. As an entrepreneur creating success in a field where I'm the minority, I've had to be resilient, resourceful, and stand out. There were several challenges that came my way, and I faced them head on. I took the time to equip myself with the knowledge and skills necessary to thrive in an industry that capitalizes off of me. I used my experience as a consumer and infused it in all aspects of BEAUTYBEEZ—from the products and services we offer to the customer experience. My identity and experiences as a Black consumer have single-handedly been the most effective attribute I've brought to the business and enabled me to thrive in an industry that is dominated by people who do not look like me. 
BEAUTYBEEZ provides an inclusive beauty experience where women of color can shop, explore, and play in a world full of beauty. The brand was created because nothing like it exists and we wanted to be a complete departure from the typical beauty supply. Our mission is to celebrate Black beauty in every way possible—a curated collection of hair care, skin care, and beauty products; selling inclusive beauty brands; promoting minority owned brands; hiring diversity in our team members; tailored services for our unique needs; and most importantly, the creation of a community reflective of our brand's values and ideals. We've been able to successfully create this space because we possess a passion for and knowledge of our consumers and their needs—an approach many of our predecessors have neglected."
View this post on Instagram
"When I first entered the beauty industry, I didn't really have a clear understanding of all of the nuances and disparity that existed. I am a salon owner and do not do hair. I was primarily interested in the salon being a second stream of income. I started the salon geared towards extension work, and then transitioned into curly textured hair. As the business grew, so did my desire to become more known in the industry and be recognized as a salon of curl experts. That is when I discovered that salons and stylists of color are put in a box and not given the opportunity to shine on an international platform. Even more surprising, most salons that are recognized for specializing in curls are not Black-owned.
I initially tried to reach out to many of the well-known industry publications, but the feedback was pretty much non-existent. Typically, a handful of stylists of color are chosen to be representatives in the hair world, but new talent is not sought-after. I decided with the access we have to the internet and social media, I would create a lane for myself. I have created a global following for Maggie Rose, along with an educational platform called Texture University, and am in the process of launching a hair system for curls called Naturally Drenched. It has been a journey, but I have realized it is better to create your own platform versus depending on others."
Images: Cottonbro / Pexels; thisisdrkbeauty, beautybeezstore, maggierosesalon / Instagram
6 Facts Most People Don't Know Before Going Blonde
One of the most debated topics of our lifetime is whether or not blondes have more fun. While that answer is yet to be determined, there's no question that the damage and maintenance that blondes have to put up with just to maintain their hair color is literally zero fun. But since it's spring, you're most likely itching to lighten your locks so your "beachy waves" (that didn't actually come from the beach) have that sun-kissed look. Your colorist is most likely stocking up on bleach and tubes of blonde dye as you read this, because no one in their right mind uses Sun-In anymore. But before you try to take your darker winter hue to platinum blonde in one sitting à la Kim Kardashian, it's important to know how to bleach your hair. Because you're, like, a smart blonde who doesn't want to fry off their precious strands.
1. Condition, Condition, Condition Before (And After) Your Appointment
Since stripping color from your hair is also v drying, prepping with hydrating and nourishing hair masks pre and post-appointment is important. Hydration, as per usual, is king if you want to learn how to bleach your hair. Reach for a powerful mask that will repair and protect, like Christophe Robin's Regenerating Mask with Rare Prickly Pear Seed Oil. The mask smells like a legit pear (in the best way possible), and it's intense. The mask repairs, nourishes, and moisturizes hair while adding shine and protecting it from further breakage.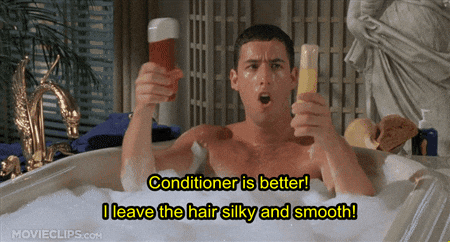 2. Don't Have Absurd Expectations
Listen, bleach is harsh on your hair. It raises the strands' cuticle scales, allowing loss of moisture and elasticity. If you've been coloring your hair black with box dye from Duane Reade all winter long, it'll be even harsher on your hair. The point is, don't expect for your colorist to be able to take you all the way platinum in one salon appointment. If your colorist is worth a shit they'll understand that, so it will take a few sessions to take darker hair to a lighter color. Like Aristotle or Ja Rule or some sports guy said, "trust the process." Aka, be patient with the lightening process so you can maintain healthy, hydrated hair.

3. Prepare To Invest In Color Preserving Products
Bleached hair is extra porous, making it susceptible to brass, fading, and dullness. If you want to maintain that bright $400 hue, opting for color preserving purple shampoos and conditioners is key.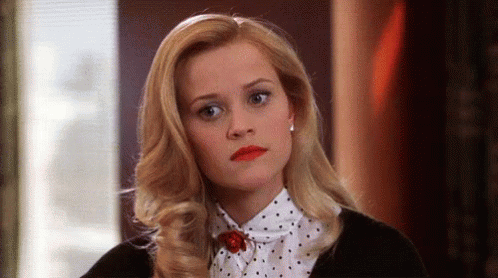 4. Virgin Hair Processes Faster
Just like the first time you had sex, the first time you bleach virgin hair, things will happen really fast. But seriously, virgin hair processes the fastest, so if you haven't previously colored your hair, expect for the appointment to take less time than you might expect. Speed is great when you learn how to bleach your hair, but maybe not so much for that other first time. The best part? Bleaching your virgin hair will probably be a lot less awkward then when you lost your virginity to your chemistry lab partner in your parent's basement.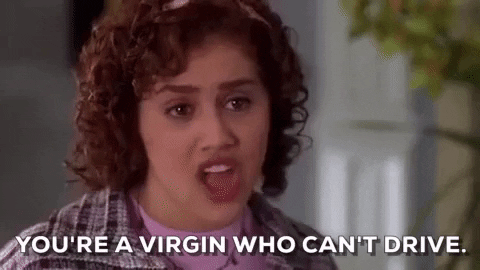 5. Be Gentle With Your Hair Post-Appointment
As mentioned, bleach is extra harsh on your hair. So lay off being super aggressive with hot tools and brushing in the days following your appointment, because that's when it's most susceptible to damage.

6. Just Like You, Maintenance Can Be A Real Bitch
If you have naturally dark hair and you want to go super blonde, you should know that there will be times between hair appointments where your roots will be very obvious. If you're down to rock the whole Courtney Love heroin-chic look circa 1993, then have at it. But if you're a psycho OCD betch like myself who can't stand the sight of regrowth, you should think twice before committing to going super blonde.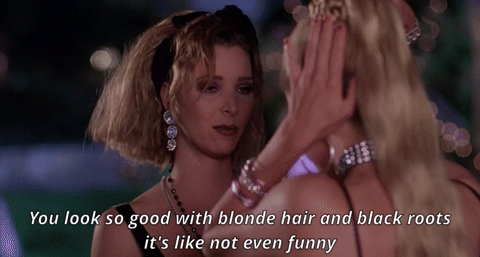 Images: Shutterstock; Giphy (6)
Betches may receive a portion of revenue if you click a link in this article and buy a product or service. The links are independently placed and do not influence editorial content.
You Can Legally Get Fucked Up At The Salon (For Free) In California
Listen up all you alcoholics everyone. As of January 1, AB1322 (aka the "Drybar bill" aka the bill you never knew you needed) has been in effect in California. Which means that up until the first, it wasn't "technically" "legal" for you to get hammered while you got highlights. Which means that I've "technically" "broken the law." A lot.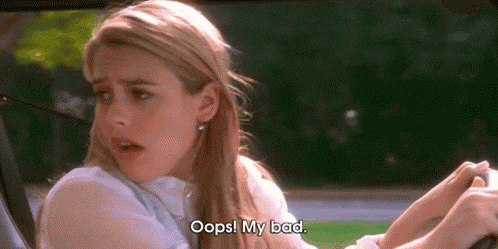 Basically, the new law allows salons to serve you wine and beer. But…only if it's free of charge. The high-end salon chain Drybar was instrumental in getting the bill passed. So now you can thank them for your blowout and your DUI.

Jk. Bad news: You're not allowed to get wasted. (lol wut?) No more than 6 oz. of wine or 12 oz. of beer can be offered and they can't serve anything past 10 pm. Just when you thought 2017 was going to be the year of you. Just when you thought this was the sign you needed to finally pack your bags and move out to the West Coast…
That's fine. There's enough people here anyway. (Don't come. Bye.)