Wait, Can Taking Biotin Be Bad For You?
Unless you've been mia for the past few years, you know that biotin is the holy grail for fabulous hair, nails, and skin. Why? Your hair, skin, and nails are made up of a protein called keratin (yes, like the semi-permanent hair straightening treatment you get to tame your locks). Biotin helps to improve your keratin levels, and as a result, strengthens your hair, skin, and nails. Research is limited on the success of taking biotin, but from the countless celebrities who promote biotin-rich gummies (or start feuds over them—I'm talking to you, James and Tati) and from my own friends' personal experiences, it can work. Want long locks? Biotin. Nails that won't break? Biotin. Hydrated and acne-free skin? Biotin. Or so we've been told by the beauty industry. But there's surely a catch, right? We can't have nice things without consequences, RIGHT?? Ugh, you know the world too well. Of course there is.

What's The Catch?
Recent research has shown that biotin can skew medical tests. Uhh, what? The FDA warns that taking an excess of biotin, also known as B7, can cause tests to come back falsely negative or positive. In a recent statement, the FDA said that there has been "an increase in the number of reported adverse events  related to biotin interference with lab tests." Yikes. Some common tests that can be impacted by your biotin pills and cause possible misdiagnoses include troponin (diagnose heart attacks), vitamin D levels, thyroid and other hormone tests, such as parathyroid hormone and cortisol.
The recommended dose for biotin is 30 micrograms, but many of the pills on the market range from 5,000 to 10,000 micrograms. For example, the beloved SugarBearHair gummies contain 5,000 micrograms of biotin, 1667% of your daily recommended dose. That's not a typo—that is way more than you need every day. But, despite the potential test complications, taking that much Biotin all the time doesn't necessarily pose an immediate health risk. Since biotin is a water-soluble vitamin (meaning you pee out any excess of the vitamin in your system), overdosing is unlikely, according to Health Line. TG for small miracles.
So Should I Stop Taking My Gummies?
Wow, don't do anything drastic. While biotin can skew some medical results, it doesn't mean it will skew all of them. The best thing to do? Tell your doc that you're taking biotin (and any other meds or vitamins) before you get any testing done. This way, they can advise you on if you need to stop taking the pills for a period of time before getting bloodwork or to keep it in mind when they analyze your results. If you want hair that makes people think you bought it, and you feel like the supplements are helping, and your doctor is fully aware and on board, stick to taking the pills. 

If you're now worried about taking biotin (sorry), there are tons of foods to help you get your daily dose in. Almonds, egg yolks, spinach, and sweet potatoes are just a few foods that can help with your locks.
Images: Giphy (2)
5 Things You Didn't Know About Hair Extensions
Hair extensions—much like microblading, eyelash extensions, and fillers—have been making people hotter for years without you knowing. Now, in the age of Instagram, celebs and influencers alike are finally opening up about how they achieve their high-glam looks (not to mention their flawless no-makeup looks). The rise in hair extensions is particularly near and dear to me: six months ago, I cut off eight inches of hair in a moment of sleep-deprived lob-fever delirium. Since then, I've been trying everything short of Sugar Bear gummies to get my length back, a routine my friends finally got sick of hearing about and cut off with a simple question: why don't you just get extensions?
Hah! I thought at first. Extensions were for photo shoots and reality stars—not me. But after doing some research on what extensions look like today, and how broadly they're used, I realized that extensions weren't simply a viable option: they could be exactly what I'm looking for. To learn more, I chatted with Lisa Richards, founder of RPZL. RPZL is the first blowout bar to also offer hair extensions, and they're a huge part of the reason why extensions have become more accessible. So, set aside your preconceived notions about hair extensions and listen up: here are the five most surprising things I learned.
1. There Are So Many Different Types
Like I said, I'm new to the idea of hair extensions, so bear with me if you've heard this before. But I assumed that hair extensions were always a full, glued-on experience—not so. At RPZL, they offer clip-in extensions and clip-in ponytail extensions, both of which can be removed nightly. According to Lisa Richards, those extensions can last for years "if you care for them." So knowing me, I'd ruin them within six months—but good to know!
The other offerings at RPZL are premium tape and keratin bond extensions, which last 8 weeks and 3 months, respectively. Traditional extensions, Richards explains, "rely on heat," using a "mini flatiron to melt the keratin glue on an extension and bond it to a small section of hair." For the keratin option (which is unique to RPZL), the extensions are bonded using "cold fusion:" using a glue that "reacts to ultrasound when used with an applicator." Basically, we all know about the damage heating tools do to our hair; the keratin option eliminates that step, and is actually faster, too. (Per Richards: "no waiting for an extension to cool" makes the process 3x faster.)
2. You Can Treat Your Extensions Like Regular Hair
Another ill-informed thought I had about extensions was that they consisted of a singular swath of synthetic material, to be kept as pristine as possible for preservation. Nope! While synthetic hair extensions do exist, there are also ones made of real hair (I'll give you a guess as to which look better). With the real hair extensions, you can style your extensions along with the rest of your hair—Richards specifically says you can "color it, use a curling iron, flat iron it." This explains a lot of questions I had about how celebs make their hair blend so seamlessly with extensions. It's also something I feel very dumb for not knowing, so please don't roast me (too hard) in the comments.
3. Hair Extensions Can Add More Than Length
When I asked Richards what the number one reason for getting extensions was, she summed it up nicely: "inchessss." And while inches are obviously my #1 concern right now too (*glares at shoulder-length hair in mirror*), the other reason she gave blew my mind. According to Richards, people will also get extensions to add more color to their hair—"without the commitment or damage." Fun fact: two years ago, I did a very aggressive balayage with a very unskilled stylist who left me with more gray streaks than blond. The idea that I could have just clipped in some blond extensions and gotten subtle highlights instead leaves me shaking with rage. But also, it's definitely what I'll do next time I have the urge to lighten up (so, three weeks from now).
4. Not Everyone Can Get Extensions
Of course, not everyone can get extensions for a bunch of reasons (money is the first one that comes to mind, but I bet there are others). What I mean specifically is that not every hair length and style lends itself to extensions. As Richards put it, "people who can't put their hair in a pony tail" (e.g. people rocking pixie cuts) shouldn't try to get extensions. "It just doesn't blend well."  So, sorry to anyone out there who made even more of a dramatic chop than I did, but you'll need to wait a few months to be extension-eligible.
5. Hair Extensions Are Used In The Royal Family
This is my favorite fact of all time! (Well, other than the fact that Anna Delvey wore a velvet choker to court. I digress.) When I demanded to know what celebs have been secretly using extensions for years, Richards offered up an extensive (hah) list, including none other than the Duchess of Cambridge, Kate Middleton. (I know you were hoping I'd say Queen Elizabeth II, and I'm sorry. Please continue picturing the monarch with a clip-in ponytail for however long you need to mourn this loss.) Richards estimates that 97% of "all female stars" wear extensions for work or their private lives, but other "surprise" extension-wearers included Tina Fey, Jennifer Aniston, Reese Witherspoon, Lauren Conrad, and Chrissy Teigen.
YASSS QUEEN!!!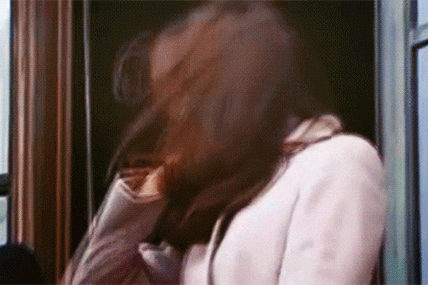 All in all, my conversation with Lisa Richards had me more ready than ever to book an appointment, and ride out these last few months of growing my hair back in style. After drooling with envy over everyone's waist-length curls at Coachella, I think I deserve this.
Images: @rpzlrpzl; @mercedes2429; Giphy
5 Products To Make Your Hair Grow That Actually Work
When you live in a society where celebs with waist-grazing hair extensions are promoting gummy bears that claim to make your grow up and down your Instagram feed, it's hard NOT to think about how to get thicker, longer hair. So whether your hair seems to be thinning or the last hair stylist made you look like Kate Gosselin when you wanted a Lucy Hale bob, we've rounded up the best hair growth supplements for you to try that aren't SugarbearHair gummies.
To Promote Topically:
If you're not into swallowing horse pills, Evolis' hair activator drops are your way to go. The drops are the "Promote" step in the brand's three step Reverse, Promote and Prevent collection which, well, reverses hair loss, promotes hair growth, and prevents future hair loss and breakage. You simply apply the drops to the scalp twice a day (on wet or dry hair) and within about two months (or by the end of the bottle, whichever comes first) you should see hair length and thickness accelerate by about 20%.
To Promote From The Inside Out:
Mane Master Jet Atkin created Ouai Thin Hair Supplements to give you the most luscious locks in about 90 days. The supplements are packed with Biotin, Silica, Ashwagandha, and amino acids so you just pop one a day and watch as your hair becomes thicker, shinier, and less prone to breakage.
To Revitalize & Promote:
If you didn't already know, major build-up on the scalp can stunt your hair's growth, but it can also cause you to experience hair loss. So if you use dry shampoo like a psycho and try to avoid washing your hair at all costs, you definitely need OGX's detoxifying pomegranate and ginger scalp toner. It rids the root of your hair of excess build-up, cleanses the hair, and balances the scalp to promote growth.
To Protect & Promote:
The Mane Choice's five step hair growth kit has just about everything you could possibly need to get your strands to grow. The kit contains Manetabolism Plus, Multi-Vitamin Scalp Nourishing Growth oil, Easy On The Curls Shampoo, Easy On The Curls Conditioner, Soft As Can Be 3-In-1 Co-Wash, Leave In, Detangler and Green Tea & Carrot Deep Strengthening & Restorative Mask Treatment to create a regimen to restore the hair's health, promote growth and prevent breakage. I know that was a lot to take in at once, but just trust me. It works.
To Replenish & Promote:
A biotin supplement that has proven results within just seven days, Seven Haircare's Satara Opti Biotin Supplement might be the quickest option on our list to longer, fuller hair. The supplement was created using vitamin b7, which serves as the key for metabolism, and Biotin. Two vitamins a day will help to process amino acids, which serve as the building blocks of protein which hair and nails depend on.
Images: Kyle Smith / Unsplash
Foods That Will Make Your Nails And Hair Grow
We already know that you can add collagen supplements to your fave shakes and smoothies to get your hair and nails to grow (in addition to giving you supple skin, of course). But what you may not know is that there are plenty of other foods for healthy hair and nails that will give you nail beds like baby Stormi Webster's and locks as long as her mom's (weaves). Because honestly, if you're consuming calories you may as well make them worth your while and eat your way to enhancing your beauty.
So if you're in the market for naturally long hair that doesn't look like Shawana's cheap K-Mart polyester hair extensions, include these foods in your diet for longer hair and nails.

1. Avocado
Lucky for all the basic betches, avocado toast has another purpose beyond providing weekend brunch content for Instagram. Avocados are high in Vitamins B and E which work at the cellular level to protect, strengthen, repair and stimulate hair growth. So go ahead, pay extra for guac at Chipotle and feel no remorse. What you're spending on mashed up avocados, you're saving on hair extensions.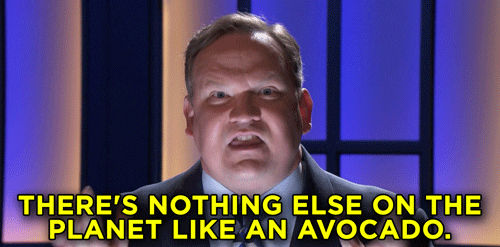 2. Almonds
A major reason to justify paying like, a million dollars for a bag of almonds? The healthy nuts are a great source of biotin, which is a water-soluble B vitamin that stimulates hair growth and turns weak, brittle nails into strong talons like Cardi B's.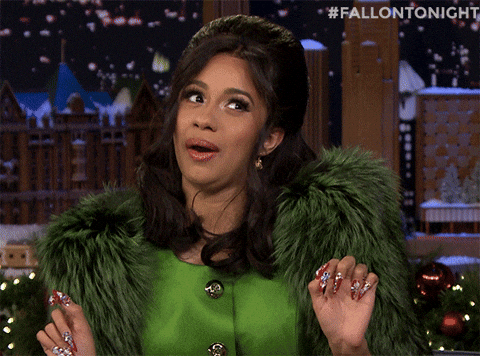 3. Carrots
Am I the only one whose grandmother used to tell her that eating carrots made your eyes pretty as a way to convince her to eat them? I passed on the carrots, because I knew at a young age that carrots weren't going to turn my shit brown eyes into baby blues. But had I known that the veggies would make my hair grow long like Rapunzel's (I exaggerate, slightly), I probably would have chowed down. Missed opportunity, grandma. Carrots are filled with almost every vitamin in the alphabet (A, K, C, B6, B1, B3, B2) in addition to fiber and potassium. When combined, these nutrients provide a shit ton of benefits for your hair—including strengthening, stimulating growth, and providing a lustrous, silky-smooth texture.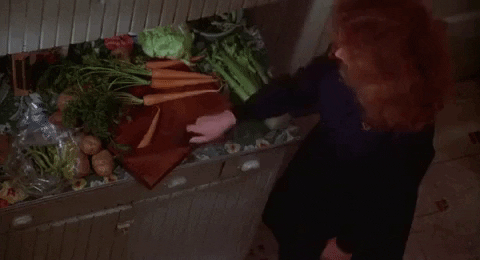 4. Pineapple
Thanks to that one episode of Kourtney & Kim Take Miami, you're probably well aware of the benefits that pineapple can have on oral sex. But what you may not know is that the sweet tasting fruit can also benefit your nails. Eating chunks of pineapple helps your body to use protein more effectively and supports collagen production, which help your nails grow longer and stronger.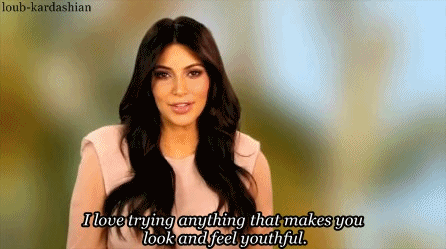 5. Chickpeas
Your questionable obsession with eating an entire container of Sabra hummus is now deemed completely healthy. Chickpeas are loaded with protein, zinc, and B vitamins, which are critical for strong hair, nails, and even clear skin.

6. Pumpkin Seeds
Another reason for basic white girls to love pumpkins: eating pumpkin seeds can make your nails grow. The seeds are a major source of zinc, which is a mineral that supports connective tissue in the body, and ultimately stronger hair and nails. Now we wait for Starbucks to start garnishing PSLs with PSs (pumpkin seeds, duh).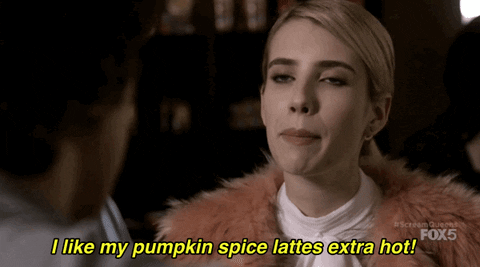 7. Spinach
You've probably heard the term "superfood" before, which basically means a food has like a million different benefits. Exhibit A: spinach. The leafy vegetable contains vitamins B, C, and E and a shit ton of iron. Those all help your red blood cells carry oxygen to hair follicles, which is essential for healthy hair growth and stronger strands. So alas, those green juices do more for your looks then just making you look healthier by holding them.

Images: Valerie Elash / Unsplash; Giphy (7)
How To Get Longer Hair Without Resorting To SugarBearHair
From Rapunzel to Kim Kardashian and Ariana Grande, long hair has been in for a while now. I mean, even Amber Rose was rocking long hair at the VMAs this year—that's how you know this shit is serious. And during New York Fashion Week this year, a bunch of designers gave their models extensions down to their butts—which seems impractical if you ask me, but I guess that's why nobody asks me. So yeah, unsurprisingly, long hair is here to stay. But what's probably not here to stay? The money in your bank account. Extensions are expensive af, but there's an easier and cheaper way to get long locks. And no, a certain sugary bear-shaped gummy vitamin is not involved in the making of this hair. Here's all the shit you need to buy so you can embody the "long hair, don't care" life.
For starters, nothing is going to change if you have a shitty shampoo. You need a volumizing vitamin-loaded shampoo that will give you bounce and tons of nutrients that encourage quick growth. The infused Vitamin B helps strengthen and thicken fragile hair so you won't feel like you're pulling clumps out of your head every morning. (P.S., if you're doing that, read this on how to prevent your hair from falling out.) Don't forget to use the corresponding conditioner because if not, did you even really wash your hair?

This is basically a bomb facial for your hair. This treatment prevents hair breakage by strengthening each and every follicle, all the way through each strand. It ensures your hair stays strong enough to not fall out in order for it to grow faster and actually stay long, that way you're not wasting your precious time. Use in between shampoo and conditioner for like, 5 minutes.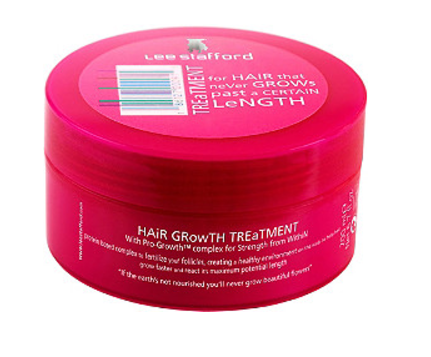 On the rare chance that you didn't know biotin was the holy grail for hair, now you know. Biotin encourages hair strength and growth like nothing else. Needless to say, this oil treatment that's composed of a lot of biotin and collagen hydrates, protects, and nourishes your hair for extra long, voluptuous, healthy locks. It def doesn't make your hair look greasy, and the fact that it smells like a tropical rainforest is an added bonus.

I know people say perfection isn't real, but they obviously haven't met me used coconut oil. Coconut oil works for just about anything you can imagine—from makeup remover to acne-free skin (bless) to insanely healthy hair. This multi-purpose detangler can also be used as a leave-in conditioner that softens and strengthens your hair. After regular conditioner or in place of it, leave this in for just a few minutes before rinsing out and voilà. No more ripping your hair out after brushing it.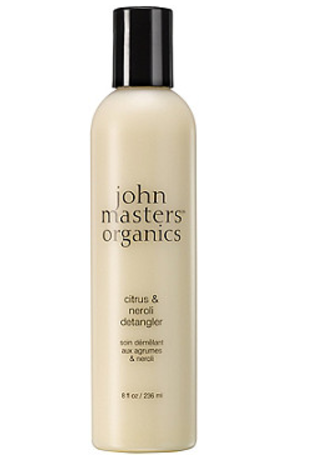 As an apology to your very likely heat-damaged hair, apply this finishing treatment to the very ends of your hair after styling—wet or dry, whatever floats your boat, it doesn't matter. Not only does it allow your hair to grow a million times faster and give it a gorge shine, but it also helps with oil control and eliminates frizz all at the same time. Ugh, there is a god.