Ways To Switch Up Your Hair In Quarantine Without F*cking It Up
When entering quarantine, I knew that my skin and hair would thrive like never before. No makeup, just skin care. Not flat iron, just au naturale. 
That being said, 30-something days later, the trend of dying and cutting your hair at home is on the rise, and I for one feel like this must be controlled. The box dye you once bleached your hair with in seventh grade is no longer acceptable, and cutting your bangs with kitchen scissors WILL ruin your life. 
While I'd like to think I know everything, I turned to Joico's Larisa Love for some DIY hair advice. Love has been in the industry for 10 years, has a casual half-million Instagram followers, and owns Larisa Love Salon in Studio City, CA. So basically, she knows a little more about hair than me. 
When I asked Love the "dos" of coloring and cutting hair at home, her answer was simple: Don't. 
"There are many things I would recommend for people to try out with their hair while being quarantined, but coloring or cutting their hair is NOT one of them. I say leave it to the professional when it comes to those two categories, but there are so many other things you can do to experiment with your hair." Love explains. "Hair trends online that are making me cringe are the people who are not professionally licensed trying to cut and color their hair! It almost always doesn't come out as successful as you want, and you end up with more of a mess than what you started with," she added. I mean, where is the lie?
So, how does one refresh hair without permanently butchering your precious locks?
Dry Shampoo
The less you wash your hair, the less oils are stripped. Giving your hair a break can result in less breakage (see what I did there). Love recommends adding dry shampoo to freshly washed hair (which is new to me) to add volume at the root and soak up oils before the oils have time to get the hair greasy. Volume allows the hair to not lay as close on the root, which contributes to hair staying oil-free for longer periods of time. Of course, you can also freshen up between washes with dry shampoo. Basically, what I gather from this, is when it comes to washing your hair, less is more.

Joico Weekend Hair Dry Shampoo
Ditch the Heat
This feels kind of obvious, but some people are ~ addicted ~ to maintaining the perfect blowout or using a flat iron even when nobody can see them. But, the only thing you're maintaining is the consistency of damaging your hair, so stop that. Love recommends falling in love with your natural hair (probably because she's never seen mine) and finding the perfect products for you. If you're naturally a frizz ball (hi) a zero-heat styling cream like this one from Joico can help tame the beast. If you've got naturally straight hair, or perfect curls that don't result in frizz, just keep on keeping on and consider yourself #blessed. 
Refresh Your Color (Safely)
If you just CAN'T with your hair color anymore, I get it. Personally, my beachy blonde has turned yellow, and my roots can be seen from 10 miles away. Love has a solution for every color to take you from drab to fab without changing your routine one bit.
For the brunettes: Use a blue color balance shampoo to add a cool tone. Love recommends Joico's Color Balance Blue, but for a more affordable alternative, we love Fanola's No Orange Shampoo. 


For the redheads: Use a shampoo dedicated to you that embraces the red. Love recommends Joico's Color Infuse Red. John Frieda's Radiant Red Boosting Shampoo is also an affordable alternative with over 500 five-star reviews on Amazon.


John Frieda Radiant Red Boosting Shampoo
For the blondes (we're the difficult ones): Use a purple shampoo if your hair tends to get brassy and you want to cancel out the warmth. Use a violet shampoo if your hair tends to get golden and you want more of a white tone to your hair. Try this shampoo if you want to detox AND brighten your blonde.


Kérastase Blond Absolu Anti-Brass Purple Shampoo

Joico Blonde Life Brightening Shampoo
For all the above, Love recommends leaving on wet hair for 3-5 minutes to allow shampoo to absorb. 
No matter your color: If you color your hair, Love recommends washing in lukewarm to cold water. Adding heat to the hair strips the color off faster (which is quite inconvenient when every salon in the country is closed). 
If you've reached this point and still want to color your hair at home, don't act yet. There is still one more acceptable do, so that you don't ruin your hair (after all, there's still some hope of hot girl summer).
Garnier Nutrisse offers a color-care mask, Nutrisse Color Revivers, that refreshes color while also restoring softness, smoothness, and shine (it only takes five minutes). This mask is nice because it only needs to be used once every two weeks, which speaks to lazy people like myself. It's also extremely affordable ($7.99), and in a pandemic, that matters. In case you weren't already convinced, it comes personally recommended by Selena Gomez's hair stylist, Nikki Lee. "Right now, I am all about the Garnier Nutrisse Color Revivers. They restore vibrancy and smoothness and work great for a refresh of color and shine at this time when you can't get in the salon," she says. I trust her.

Garnier Nutrisse Color Reviver Masks
So, in a nutshell, there is no room for DIY hair coloring or cutting at home. It might look fun on Instagram, but the reality is simply *not* as pretty. 
Images: Ulta; Amazon; Garnier; Element 5 Digital / Unsplash
Betches may receive a portion of revenue if you click a link and purchase a product or service. The links are independently placed and do not influence editorial content.
5 Common Hair Dyeing Mistakes You Don't Want To Make
In just the past year, my hair has gone from blue-black, turquoise, magenta, purple, blue, and now to gray (on purpose). I consider myself a bit of a hair color expert at this point. I've previously had hair of every color of the rainbow even before this. In my many hair adventures, I've done so many things wrong and now I know what not to do. For example, when I was 14, I decided to do my hair at home, left maximum strength bleach on so long it burnt my scalp AND melted my hair and I had to cut it all off. Good times. If you're coloring your hair, especially for a special event like your wedding, you realllyyyyy don't want to f*ck it up. So help us help you. For these hair coloring mistakes, we consulted expert colorist and Redken ambassador
Ryan Pearl
. If you color your hair or want to, whether it's fun colors or just adding highlights, these are the top hair coloring mistakes you don't want to make:
1. Don't Copy Pinterest
I'm obsessed with Pinterest and constantly use it for inspiration, whether it's art, clothes, nails, meals, or hair. However, while you can definitely use it as reference, you can't expect to look exactly like someone else. According to Ryan, "skin tone and eye color play a big part" in hair color. You may find a super cute short cut that looks so chic on Ruby Rose, but will make you look like a sumo wrestler with a little sad bun on your heads. Don't do that to yourself.
2. Don't Expect Great Colors Overnight
This is really true. The reason I went through so many colors this year is because I was trying to bleach out my 10+ years of permanent black dye in my hair. Every time we bleached, it turned a different color, like orange, and we covered it with something similar, like magenta. I bleached for almost a year and a half before finally getting the gray ombre of my dreams. My hair stylist told me she could do it faster, but bleaching so harshly would make me lose my long hair and fry what was left of it. So, we did it very slowly, and I'm so glad we did! I only lost a couple inches of length and the color is perfect. Ryan agrees—even if you don't have permanent black in your hair, getting the perfect color takes time. He says it takes around "2-3 visits before I get it exactly how I want it to look." Keep that in mind next time you think you're going to go from brown to blonde in one session. You will end up orange.
3. Don't Just Follow A Trend
I think it's fun to try trendy hair colors (hi, I'm gray right now), but you need to put in a lot of thought before you do it. Dyeing your hair can damage it permanently and have long-lasting effects. It took me over a year to get this *trendy* color, but I had wanted to do it for a year or two prior so I finally decided it was worth the commitment. If you're going to dye your hair, figure out how expensive it will be, what the upkeep is like, and how hard it is to go back if you change your mind. Ryan says, "Do what's suitable and sustainable for yourself." My gray hair requires a lot of maintenance, like using purple shampoo and not ever going in chlorine, and my hair is much more fragile than it was when it was black. Know what you're getting into before you do something you won't like in a month.
4. Don't Use Permanent Color On Grays
Are you going gray? But not in like, the fun way? This is something that I have no experience with since I actually tried to go gray, but this is super interesting advice that most people probably don't know. According to Ryan, using permanent dye if you only have a few grays creates too much of an obvious line as it grows out. He recommends using only semi-permanent, like Redken Shades EQ, to cover and it will grow out much more seamlessly. The more you know!
5. Don't Ever Use Box Dye
This one I've heard from stylists my whole life and Ryan stresses the same. Box dye gives you hair cancer. Not really, but it fries your hair follicles. Yes it's cheap, but do you want to be frizzy and cause irreversible damage? Do you want your hair to break off faster than it grows? I've even been told by a hair stylist that I should at the very least buy my color from a salon if I must do it myself. But really? You're a grownup, get your hair done by a professional. Slopping one color on your whole head never looks as good as a colorist perfectly curating your style and giving you dimension. If you're not willing to pay someone to do it right, maybe don't even color. It's better than having bad hair.
Images: Tamara Bellis / Unsplash; ryanpearl23 (4), redken / Instagram
6 Facts Most People Don't Know Before Going Blonde
One of the most debated topics of our lifetime is whether or not blondes have more fun. While that answer is yet to be determined, there's no question that the damage and maintenance that blondes have to put up with just to maintain their hair color is literally zero fun. But since it's spring, you're most likely itching to lighten your locks so your "beachy waves" (that didn't actually come from the beach) have that sun-kissed look. Your colorist is most likely stocking up on bleach and tubes of blonde dye as you read this, because no one in their right mind uses Sun-In anymore. But before you try to take your darker winter hue to platinum blonde in one sitting à la Kim Kardashian, it's important to know how to bleach your hair. Because you're, like, a smart blonde who doesn't want to fry off their precious strands.
1. Condition, Condition, Condition Before (And After) Your Appointment
Since stripping color from your hair is also v drying, prepping with hydrating and nourishing hair masks pre and post-appointment is important. Hydration, as per usual, is king if you want to learn how to bleach your hair. Reach for a powerful mask that will repair and protect, like Christophe Robin's Regenerating Mask with Rare Prickly Pear Seed Oil. The mask smells like a legit pear (in the best way possible), and it's intense. The mask repairs, nourishes, and moisturizes hair while adding shine and protecting it from further breakage.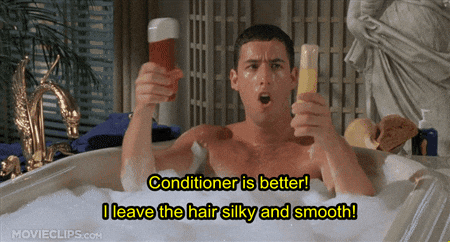 2. Don't Have Absurd Expectations
Listen, bleach is harsh on your hair. It raises the strands' cuticle scales, allowing loss of moisture and elasticity. If you've been coloring your hair black with box dye from Duane Reade all winter long, it'll be even harsher on your hair. The point is, don't expect for your colorist to be able to take you all the way platinum in one salon appointment. If your colorist is worth a shit they'll understand that, so it will take a few sessions to take darker hair to a lighter color. Like Aristotle or Ja Rule or some sports guy said, "trust the process." Aka, be patient with the lightening process so you can maintain healthy, hydrated hair.

3. Prepare To Invest In Color Preserving Products
Bleached hair is extra porous, making it susceptible to brass, fading, and dullness. If you want to maintain that bright $400 hue, opting for color preserving purple shampoos and conditioners is key.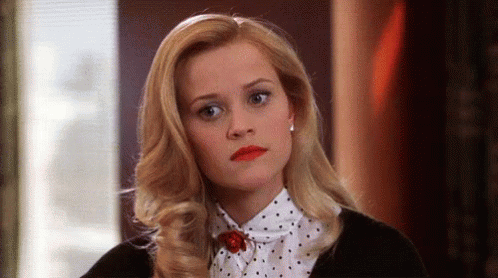 4. Virgin Hair Processes Faster
Just like the first time you had sex, the first time you bleach virgin hair, things will happen really fast. But seriously, virgin hair processes the fastest, so if you haven't previously colored your hair, expect for the appointment to take less time than you might expect. Speed is great when you learn how to bleach your hair, but maybe not so much for that other first time. The best part? Bleaching your virgin hair will probably be a lot less awkward then when you lost your virginity to your chemistry lab partner in your parent's basement.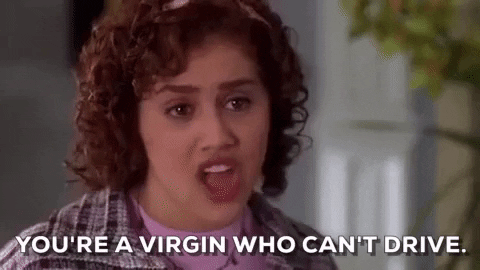 5. Be Gentle With Your Hair Post-Appointment
As mentioned, bleach is extra harsh on your hair. So lay off being super aggressive with hot tools and brushing in the days following your appointment, because that's when it's most susceptible to damage.

6. Just Like You, Maintenance Can Be A Real Bitch
If you have naturally dark hair and you want to go super blonde, you should know that there will be times between hair appointments where your roots will be very obvious. If you're down to rock the whole Courtney Love heroin-chic look circa 1993, then have at it. But if you're a psycho OCD betch like myself who can't stand the sight of regrowth, you should think twice before committing to going super blonde.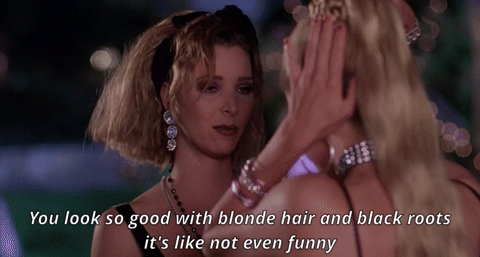 Images: Shutterstock; Giphy (6)
Betches may receive a portion of revenue if you click a link in this article and buy a product or service. The links are independently placed and do not influence editorial content.
The Hottest Spring Hair Colors We're Dying To Try
Thank the fucking hair gods that the days of unicorn hair are over, and we're moving on to more natural hair colors that don't look like a mythical creature threw up on your head. Pack away the Manic Panic you bought for Coachella last year, and start showing your colorist these pictures so you can look sophisticated AF and on trend this spring. Because let's be honest: no one's going to take a betch with metallic hair seriously in 2018. Presenting THE best hair colors for spring 2018.
1. Pearly Blondes
Pearly, shiny blondes are the new fried, unhealthy looking platinums. It's 2018 and if you go blonde, you also need to go shiny, not dull and damaged looking. Gone are the days of sacrificing our luscious locks just to see how blonde we can go. And who better to look to for the pearlescent trend than Kim Kardashian, whose colorist Chris Appleton spent almost 24 hours taking the betch to an icy pearlescent shade of blonde?
2. Rich Browns
This spring, the rich brown hair trend is going to mean more to you than the rich brunet Wall Street fuckboy who ghosted you last month. Deep, chocolatey rich brunette hues full of dimension are replacing the tired, dual-toned ombres of recent years. Take notes from celeb colorist George Papanikolas' chocolatey color transformation on Lydia Hearst.
3. Natural Root-Shadowing Blondes
Thanks to the shadow roots trend, anyone can see if blondes have more fun—and at a cheaper price. Shadow roots are when you embrace your natural root color from the beginning of the dye job. Fully embracing your natural color as part of the growing out process not only saves you serious money between appointments, it also saves your strands from being over-processed. Texas-based colorist Eric Vaughn shows us the epitome of blonde root-shadowing goals.
4. Redheads
As we patiently wait for the redhead emojis to make their appearance on the next iPhone update, you can get ahead of the trend and embrace the ginger trend this spring. Opt for warmer, multi-dimensional red hues to spice up any lewk. See below for a redhead look created using Davines color.
5. Cinnamon Hair
Cinnamon hair is a blend of the deep rich brown trend, the redhead trend, and a blend of blonde tones. The look is typically achieved using the hand-painted balayage technique and creates tons of a dimension. Talk to your colorist about the exact cinnamon shade that works for your skin tone.
6. Subtle Highlights
Remember those tiger stripe highlights you used to rock in middle school, inspired by none other than Kelly Clarkson circa 2002? Yeah, subtle face-framing highlights are the opposite of that. Using the same hand-painted technique as you do with balayage, subtle highlights look just like those face-framing highlights you used to get from the sun after a day at the beach when you were a kid.
Here's How Often You Should Really Wash Your Hair
I know it's a pain to wash your hair and tbh, same. The struggle and amount of time it takes to dry and style it is way more than most of us are mentally (and physically) capable of in the mornings. However, unless you want an oily, smelly, itchy scalp or worse (like, hair loss), washing your hair every now and then is actually a necessity. How often you need to wash it is based on your scalp, hair type and what you do throughout the day. So before you join the "no-poo" movement (gross), here's how often you really need to wash your hair so you don't end up as hairless as a naked mole rat.
If You Have An Oily Scalp
According to the American Academy of Dermatology, how often you wash your hair should be based on how much oil your scalp produces. I know what you're thinking: fucking duh, but it's true. All of the dry shampoo in the world can't cure a naturally oily scalp. Thus, those unlucky ones with greasy scalps may need to wash their hair as often as once a day.
If you were unfortunate enough to inherit an oily scalp, this means that your roots produce more sebum than the average person—if this is the case and you do need to wash your hair once a day, try reaching for a lightweight purifying shampoo like Christophe Robin's Purifying Shampoo with Jujube Bark Extract. This way the shampoo works to soothe the scalp, reduce oil, and eliminate dandruff, but is light enough to cleanse your hair everyday and won't cause buildup.

If You Have Thin Hair
Another group of people that may need to wash their hair pretty often are those with thin hair—especially the more active thin-haired people. If you have fine, straight hair and workout every day, suffice it to say you'll probs have to cleanse your locks every day. The thinner your hair, the quicker it gets visibly dirty.
If You Have Thick Hair
The thicker, coarser your hair, the longer you'll be able to get away without washing it. We're talking like, once a week if you're lucky. According to the geniuses at Columbia University, people with coarse, tightly coiled hair may only need to wash their hair once a week. One thing I do have to say to you lucky thick-haired betches is to grab a dry conditioner to keep your strands moisturized on those no-wash days.
If You Have Color-Treated Hair
For the betches that color their hair, you'll only want to wash your hair 2-3 times a week to prevent fading. No matter how thick or fine your hair is, if you color your hair you should reach for a shampoo designed for color treated hair, like R+Co's Gemstone Color Shampoo to help preserve and prolong the life of your shade.

If You're Active
It may seem unfair that betches who take the time out of their schedule to work out also get double the punishment because they have to wash their hair more often, but it's just the way it works. Every other day is the recommendation for people who work out every day, as excess sweat, oils and dry shampoo can cause major buildup.
Related: How To Get Away With Not Showering After A Workout
The Takeaway
In general, a good rule of thumb is that you can probably get away with washing your hair every 2-3 days unless you're one of the unfortunate souls that has super oily and thin hair, OR you're a psycho that works out everyday.
---
Betches may receive a portion of revenue if you click a link in this article and buy a product or service. The links are independently placed and do not influence editorial content.
An Ode To Sun-In And Bleaching The Sh*t Out Of Our Hair With It
Today we're talking about Sun-In aka the product you begged your mom to buy you and the one friend you were allowed to bring on your 7th grade family vacation trip. Being super tan and super blonde was the ultimate in the early 00s and every true betch knew that the only way to look like an extra on The O.C. was to spend your allowance Daddy's money on some Sun-In. It was the ultimate beach accessory along with your Juicy Couture cover up and RAZR flip phone, obviously.
Surprisingly, Sun-In is still a legitimate business and did not stop existing after middle school. Though the branding does still appear to target people who were born before 1985. #TheMoreYouKnow. 

But let's take a closer look at the ingredients, shall we? A huge selling point I made to my mother was that this was a "natural" product so I wasn't actually dyeing my hair or otherwise permanently fucking it up. Lol. Sun-In is about as natural for your hair as, say, the #nofilter caption is on Ariel Winter's Instagram photos. Which is to say, that it's really not fucking natural. Though there are a ton of ingredients in it that sound natural (re: Aloe Barbadensis Leaf Juice, lemon juice, flower extract, etc.) that's only to hide the fact that this product has more hydrogen peroxide in it than Kim Kardashian had to restock in Paris Hilton's bathroom.

But my favorite part about this product was that it was low-key sabotage to any of my brunette betches. As someone whose genes are 95% German and 5% more pale AF European ancestry, I receive nothing but sympathetic looks from people when I bare my skin at the beach. But Sun-In gave me blonde AF hair in the summer, which seemed to balance out the fact that I was slowly morphing into the red power ranger.
But with great power hair comes great responsibility and I definitely used this product for evil to fuck with my friends. Because while Sun-In was responsible for giving me #beachgoals hair, it was also responsible for my brunette BFF starting high school with orange hair. Oops. Like what was I supposed to do, read the WARNING label that said "DO NOT USE IF YOU'RE A BRUNETTE"? Please, I'm on fucking vacation. Duh.

Nothing about today's high schoolers is natural, so you'd think Sun-In would be v popular with the kids these days but sadly nah. Sun-In is living on the same sad Walgreen's shelf as hair crimpers and chunky highlighter kits. RIP. Can we blame the cool moms of America for this? The ones who DGAF about letting their kids dye their hair straight out of the womb? Lucky bitches. But I mean kids these days are also, like, getting entirely new faces *cough, cough—Kylie Jenner—cough* so what's a little hair dye added to the mix?
While I guess I'm glad beauty products have evolved from this ratchet of a standard, I am sad that there won't be any more orange mistakes walking around in this world. You know, other than the one who runs our country. *bangs head against keyboard*
 
Hidden Rainbow Roots Are The Trendiest New Way To Tell Your Employer You Drop Acid
I have had it up to here *gestures to practically empty wine bottle* with high schoolers and beauty bloggers on Instagram trying to trend-set the weirdest shit they can Google. I mean, tattooing fake freckles on your face? Lisa Frank makeup? Super long hair extensions? Fine, I get that one. Celebs are doing it and celebs are really just 14-year-olds with massive bank accounts. But this latest one, rainbow hair roots? I'm all about switching up your look but I draw a firm line at hair that rivals a preschooler's artwork.
Rainbow roots are apparently the latest in spring hair trends and I would bet my unnecessarily complicated Starbucks drink order that mermaid- and unicorn-obsessed hipsters are at the forefront of this trend. This is what it looks like (brace yourselves):

And the worst part is the internet actually seems to be into this look. DON'T FALL FOR THE HIPSTER PROPAGANDA, PEOPLE.  I mean, can you imagine if someone you know and love showed up to brunch with hair like this? Shudders.

For once America isn't the one fucking up starting an asinine hair trend. Instead we have the Aussies to blame for this, specifically the blondies of Melbourne Salon. It seems impossible that the same country that brought us the Hemsworth brothers could also be responsible for starting this hair monstrosity, but since they've literally started nothing else it kind of makes sense (stop trying to make Vegemite happen).
In what I can only assume was some sort of Regina George Plastics hazing ritual gone awry, the Blondies of Melbourne managed to convince some poor lower-level client (I assume) to play guinea pig for them while they presented to the world the modern day Ronald McDonald look (FYI that's the only name I'll refer to this hair trend by from here on out). In an Instagram hair tutorial that went viral, the Aussie's took their victim client from pixie cut to hair that says "my employer definitely thinks I'm on acid."
Hidden Rainbow Roots: The Latest Hair Color Trend to Lose Your Mind Over https://t.co/4T6P2oQzPf pic.twitter.com/kwf9xXTk4d

— Cosmopolitan (@Cosmopolitan) March 28, 2017
If you're attempting this look because A) you're having a quarter life crisis and want to fit in with the youths or B) you want to start shit with me on Instagram, then for the love of god do not attempt this look at home. You will fuck it up and I will not hesitate to anonymously blast you for it online from the safety of my home.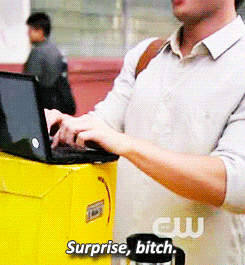 You should consult your stylist—and also maybe your therapist—immediately before considering this look. The look itself is a pretty easy process. Stylists bleach just the roots of your hair and then apply a variety of colors in a fuck me up fam "rainbow-like" manner, leaving the top layers untouched. The result being subtle on the outside, batshit on the inside. A description taken directly from my Bumble profile. Something to keep in mind before taking on this look is that growing out the dye will be a bitch. But something tells me that the type of person who takes on this hair trend is also the type of person who takes on other time-consuming projects like clean eating and turning fuckboys into boyfriend material. LOL.
Beauty experts are calling this the "perfect look" for Bonnaroo or Coachella this summer, but I'm calling it perfect fodder for your future children to mercilessly mock you with. Better get on this trend quick because I have a feeling it's going to fade faster than your vacation Instagram story.