This Viral $8 Hair Growth Oil Was Sold Out For Weeks and It's Finally Back
Betches may receive a portion of revenue if you click a link and purchase a product or service. The links are independently placed and do not influence editorial content.
Hair care is an essential aspect of our beauty routine, and the Mielle Rosemary Mint Scalp & Hair Strengthening Oil is an absolute hero product. It can help you achieve healthy-looking hair after just a few uses. Made with all-natural ingredients like rosemary and mint oil, this oil provides the nutrients your scalp and hair need to thrive. It also contains biotin, which nourishes your hair follicles from the inside out, promoting strong, healthy hair that's less prone to breakage. Plus, TikTok superstar, Alix Earle gave it her stamp of approval, and bottles sold out everywhere in seconds (and OG Mielle fans were not happy).
Using this viral hair and scalp oil is easy—simply apply a small amount to your scalp and massage it in using your fingertips. You can also apply a bit of oil to the ends of your hair to help prevent split ends and breakage and seal any unwanted frizz. And, it's so versatile that you can also go ahead and use it as a pre-shampoo treatment or a leave-in treatment. It's also lightweight enough to put in your daily hair care rotation, and you won't have to worry about having greasy-looking or weighed down strands. Many users have noticed a significant difference in the health of their hair after using this oil for a few weeks. It has also helped with dandruff and frizz, and smells amazing.
And its loyal fans don't mess around when it comes to this gem. Since its inception in 2014, many naturalistas and women of color have relied on Mielle's scalp oil for their daily hair care practices. In fact, so many fans have praised the oil that big beauty players took notice and Mielle's founder, Monique Rodriguez, announced that the brand has been acquired by P&G in January of this year. As for if the formula will change in the future, you'll have to wait and see.
At the end of the day, this is an excellent product for anyone looking to improve their hair's health and their scalp health. And, it won't set you back a ton of dollars, because fans have flocked to it due to its affordability and $8.89 price tag. But, you'll want to hurry and snag yours immediately, it's been known to sell out at lightning speed once restocked.

Shop It: Mielle Organics Rosemary Mint Scalp & Hair Strengthening Oil, $8.89, Amazon
How Long Can You Really Go Without Washing Your Hair?
Being in quarantine has f*cked up just about every aspect from our lives, from our gyms to our self-care routines, and it's easy to see why. When you're not leaving the house or interacting with people (your delivery guy doesn't really qualify here), it's easy to let certain aspects of your hygiene routine fall to the wayside. You're not alone if you've been rocking an oily slicked-back messy bun for all your Zoom meetings these last five months. I mean, we have all the dry shampoo options in the world, so why put in the extra effort of washing your hair? Sure, it doesn't come close to how amazing it feels when your hair is freshly washed, but it gets the job done on those days when you just can't be bothered to jump in the shower.
Just like with showering, we've all undoubtedly asked ourselves how long we can really go without washing our hair. Most of us really aren't going places, so what's the point, right? We asked a hair and scalp expert and consulted dermatologists to find out how often we really should be washing our precious locks, even in quarantine. 
Dry Shampoo Is Our BFF—But Is It Actually Helping Our Unwashed Hair?
Dry shampoo is great for those mornings when you need extra time in bed before starting your work from home routine, and we've all sung its praises before. Again, any product that enables our laziness is a win in our book. Unfortunately, this beauty hack may not be great for your hair or scalp. 
According to The Healthy, dry shampoo can clog your hair follicles while absorbing the natural oils that your scalp needs to be healthy. This could result in hair loss and stunted growth, meaning you might want to stop spraying yourself with dry shampoo like you're a middle school boy with Axe body spray.
Dr. Jeannette Graf, MD, a board-certified dermatologist and anti-aging expert in Great Neck, tells Betches, "It is important to look at the ingredients of dry shampoos to ensure they do not over-dry hair or leave a chalky residue in the scalp." She adds, "Dry shampoo should only be used 1-2 times a week and up to 3 times if you have oily hair to allow the scalp time to breathe in between applications." You hear that? One to two times per week, tops!
It's Time For the Truth. How Often Should We Really Be Washing Our Hair?
how many times a week have you been washing your hair in quarantine? for me it's 0.06

— Betches (@betchesluvthis) August 18, 2020
We'll start with the news you don't want to hear: Anabel Kingsley, president and owner of Philip Kingsley and respected Trichologist, , says that we should be washing our hair daily. "Especially if you are active or have a scalp condition such as an oily or flaky/itchy scalp. Good scalp hygiene is essential to hair growth—after all, your scalp is your hair's support system," she states.
But if that's just not happening for you, don't freak out. Kingsley does acknowledge that that feat may not be realistic, saying, "People with coarser or curlier hair often find their hair is time consuming to style, so daily shampooing isn't realistic, plus their hair doesn't get oily as quickly as fine hair." She says that it is okay to take a day or two off from shampooing your hair, but she does not recommend leaving it any longer than three days. 
Dr. Patricia Wexler of Wexler Dermatology says that you don't have to wash your hair every day: "that's a misconception," she tells Betches, even during the summer time where we may find ourselves the sweatiest. She says that overall, washing your hair can make it dry, "because you're taking the essential oils out of your hair."  
"In summer, it's hot out, the sun is getting on your hair, so that's making your hair dry and brittle," she explains, and in winter, "you're going inside, the heat is on," and those factors can also contribute to dryness. Dr. Graf echoes that winter can cause more dryness in the hair "since the air is generally dryer", and says that "washing your hair too much during the colder months can diminish the moisture it needs to remain healthy." She also says, "it's okay to wash the hair a bit more in the summer, as the warmer months call for extra sweat and oil."
But Dr. Wexler understands the impulse to shampoo every day. Just like many of us, she says she used to wash her hair every day, then reduced it to every other day, and now she washes 2-3 times a week. 
Both doctors state that washing your hair a few times a week is sufficient: "Twice a week is more than enough," Dr. Wexler says. Dr. Graf recommends washing hair "one to three times a week, depending on your hair texture, type, and how often you exercise and sweat." 
Your Hair Type and Texture May Determine How Long You Can Go Without Washing
At the end of the day, how often you wash your hair depends on your hair type as well as your activity level. So, if you have thicker hair that doesn't get oily quickly and are not at all active while in quarantine, enjoy those 2-3 days off from washing your hair. 
Those who have finer hair may have a different experience and different washing needs."Each hair follicle has an oil gland attached to it, and thus people with finer hair tend to get oiler, quicker," Kingsley explains. So going a long time in between washes may not work.  
Dr. Graf advises, "When washing your hair, do what works best for your normal hair care routine as hair needs to be cleansed on a regular basis to allow for hair growth." 
For those who have always believed that washing your hair too much causes damage, Kingsley assures us that this statement is technically not true. "A well-formulated shampoo won't strip your hair or scalp, nor will it make your scalp greasier." 
Dr. Wexler says that it's more about the ingredients in your shampoo that can cause damage, rather than the act of shampooing itself: "The most important thing is what not to use in your shampoo. You don't want to use parabens, you don't want to use sulfates because they're bad for you." She recommends using a shampoo that is also free of formaldehyde and that is clean and gentle on the hair, preferably with olive or canola oil as an ingredient (if you do not have thin hair).
What About In Quarantine?
gonna go take one of those triple threat showers u know what i mean (wash my hair & shave my legs & cry)

— dirt prince (@pant_leg) February 25, 2020
Quarantine has brought out a different side in most of us. We've collectively fallen behind in doing things that were key parts of our daily routine when ya know, life was normal. Dr. Graf says that many people have cut back on washing their hair, which is completely understandable. "For some it may work and for some it may have the opposite effect." She explains that everyones scalp coats the hair at different rates, which could lead to someone not washing their hair for an extended amount of time and having improved results, while another person may develop a strong stench—yikes. 
So basically, if you want to shampoo every single day, more power to you (and please tell us your secrets for keeping up your motivation). But if you want to rock three-day-old hair, that's probably just as cool, so long as your hair doesn't get super oily or smelly. It's different for every person, so if it's working for you, keep doing (or not) doing it. 
Images: Alliance Image / Shutterstock; betchesluvthis, pant_leg / Twitter
3 Black Female CEOs On Why We Need More Black Women In The Beauty Space
Before the social justice uprising that has taken place this year, could you name three Black-owned beauty brands off the top of your head? With little accessibility to brands that represent a range of darker skin tones and different hair textures, Black people are often left with limited options to achieve their desired looks. If we have learned anything this year, it is that representation matters. It should go without saying that Black consumers deserve to be acknowledged in the beauty industry. In honor of National Black Business month, we're turning our attention to three Black women CEOs who have taken the step to catering to Black women's needs and are making space for more melanin in the beauty industry.
"DRK Beauty is a digital community that supports and empowers women of color in all their diversity. Through curated content, programming, and community initiatives, DRK Beauty aims to truly empower those who identify as women of color and fix the flawed relationships between brands and women of color.
DRK Beauty Healing is one of our first community initiatives in response to COVID-19 and the BLM movement. When we first launched DRK Beauty Healing on May 15th of this year—before George Floyd's murder—we had only conceived the idea two weeks earlier as a response to the impending mental health fallout from COVID-19. Having never worked in the therapeutic space, our first step was to speak to therapists. We had back-to-back Zoom calls five days a week for the first month. We also spoke to mental health associations such as Mental Health America to learn more about the space and researched other initiatives in our community. We effectively educated ourselves as quickly as we could.
What we discovered is that there are precious few clinicians of color in the U.S. (Black/African psychologists make up only 5% of the total in the U.S.) and the free initiatives that are out there required prospective clients to fill out online forms and share their data and then wait to be approved to receive the free therapy. This added yet another barrier to entry, not to speak of the cultural stigma of therapy in the Black community. In addition, when you are depressed, traumatized, and/or paralyzed with anxiety, you don't have the mental bandwidth to fill out forms and wait for an answer. You need the help now! We felt that the need was urgent and we wanted to make the process as seamless as possible. Also, we wanted to make sure that we didn't breach any privacy rules. So my developers built an online directory and within two weeks we launched with a few hundred hours of therapy donated by clinicians we had spoken to. We asked them to share with their clinicians as well. So they continued to donate hours and within a month of launch, we had 1,000 hours of free therapy to give away. We've now raised over 2,000 hours of free therapy and we are now one of the leading platforms for free therapy for women of color in America, covering 27 states with approximately 100 clinicians."
"BEAUTYBEEZ was created to fill a gap in the retail industry. What many people outside of the African-American community do not realize is that ethnic hair care and beauty products are traditionally sold in small local retailers called beauty supply stores. Every Black woman has memories—both fond and unpleasant—of going to the local beauty supply store with our mothers and shopping for those nostalgic "Black girl hair" products. It was a space specifically for us! The larger retailers didn't (and still don't) carry these items. Due to various laws and regulations over the past several decades, ownership in ethnic beauty largely transferred to the Korean-American community. Traditionally, they own the stores, the products, the hair manufacturing, and the distribution. And, unfortunately, people of color are oftentimes discriminated against in all areas—most notably in the beauty supply stores. We are followed, harassed, and left to fend for ourselves.
BEAUTYBEEZ is a modern beauty retailer prioritizing beauty for women of color. I founded the brand after my own dissatisfaction shopping for beauty. As an entrepreneur creating success in a field where I'm the minority, I've had to be resilient, resourceful, and stand out. There were several challenges that came my way, and I faced them head on. I took the time to equip myself with the knowledge and skills necessary to thrive in an industry that capitalizes off of me. I used my experience as a consumer and infused it in all aspects of BEAUTYBEEZ—from the products and services we offer to the customer experience. My identity and experiences as a Black consumer have single-handedly been the most effective attribute I've brought to the business and enabled me to thrive in an industry that is dominated by people who do not look like me. 
BEAUTYBEEZ provides an inclusive beauty experience where women of color can shop, explore, and play in a world full of beauty. The brand was created because nothing like it exists and we wanted to be a complete departure from the typical beauty supply. Our mission is to celebrate Black beauty in every way possible—a curated collection of hair care, skin care, and beauty products; selling inclusive beauty brands; promoting minority owned brands; hiring diversity in our team members; tailored services for our unique needs; and most importantly, the creation of a community reflective of our brand's values and ideals. We've been able to successfully create this space because we possess a passion for and knowledge of our consumers and their needs—an approach many of our predecessors have neglected."
View this post on Instagram
"When I first entered the beauty industry, I didn't really have a clear understanding of all of the nuances and disparity that existed. I am a salon owner and do not do hair. I was primarily interested in the salon being a second stream of income. I started the salon geared towards extension work, and then transitioned into curly textured hair. As the business grew, so did my desire to become more known in the industry and be recognized as a salon of curl experts. That is when I discovered that salons and stylists of color are put in a box and not given the opportunity to shine on an international platform. Even more surprising, most salons that are recognized for specializing in curls are not Black-owned.
I initially tried to reach out to many of the well-known industry publications, but the feedback was pretty much non-existent. Typically, a handful of stylists of color are chosen to be representatives in the hair world, but new talent is not sought-after. I decided with the access we have to the internet and social media, I would create a lane for myself. I have created a global following for Maggie Rose, along with an educational platform called Texture University, and am in the process of launching a hair system for curls called Naturally Drenched. It has been a journey, but I have realized it is better to create your own platform versus depending on others."
Images: Cottonbro / Pexels; thisisdrkbeauty, beautybeezstore, maggierosesalon / Instagram
Ways To Switch Up Your Hair In Quarantine Without F*cking It Up
When entering quarantine, I knew that my skin and hair would thrive like never before. No makeup, just skin care. Not flat iron, just au naturale. 
That being said, 30-something days later, the trend of dying and cutting your hair at home is on the rise, and I for one feel like this must be controlled. The box dye you once bleached your hair with in seventh grade is no longer acceptable, and cutting your bangs with kitchen scissors WILL ruin your life. 
While I'd like to think I know everything, I turned to Joico's Larisa Love for some DIY hair advice. Love has been in the industry for 10 years, has a casual half-million Instagram followers, and owns Larisa Love Salon in Studio City, CA. So basically, she knows a little more about hair than me. 
When I asked Love the "dos" of coloring and cutting hair at home, her answer was simple: Don't. 
"There are many things I would recommend for people to try out with their hair while being quarantined, but coloring or cutting their hair is NOT one of them. I say leave it to the professional when it comes to those two categories, but there are so many other things you can do to experiment with your hair." Love explains. "Hair trends online that are making me cringe are the people who are not professionally licensed trying to cut and color their hair! It almost always doesn't come out as successful as you want, and you end up with more of a mess than what you started with," she added. I mean, where is the lie?
So, how does one refresh hair without permanently butchering your precious locks?
Dry Shampoo
The less you wash your hair, the less oils are stripped. Giving your hair a break can result in less breakage (see what I did there). Love recommends adding dry shampoo to freshly washed hair (which is new to me) to add volume at the root and soak up oils before the oils have time to get the hair greasy. Volume allows the hair to not lay as close on the root, which contributes to hair staying oil-free for longer periods of time. Of course, you can also freshen up between washes with dry shampoo. Basically, what I gather from this, is when it comes to washing your hair, less is more.

Joico Weekend Hair Dry Shampoo
Ditch the Heat
This feels kind of obvious, but some people are ~ addicted ~ to maintaining the perfect blowout or using a flat iron even when nobody can see them. But, the only thing you're maintaining is the consistency of damaging your hair, so stop that. Love recommends falling in love with your natural hair (probably because she's never seen mine) and finding the perfect products for you. If you're naturally a frizz ball (hi) a zero-heat styling cream like this one from Joico can help tame the beast. If you've got naturally straight hair, or perfect curls that don't result in frizz, just keep on keeping on and consider yourself #blessed. 
Refresh Your Color (Safely)
If you just CAN'T with your hair color anymore, I get it. Personally, my beachy blonde has turned yellow, and my roots can be seen from 10 miles away. Love has a solution for every color to take you from drab to fab without changing your routine one bit.
For the brunettes: Use a blue color balance shampoo to add a cool tone. Love recommends Joico's Color Balance Blue, but for a more affordable alternative, we love Fanola's No Orange Shampoo. 


For the redheads: Use a shampoo dedicated to you that embraces the red. Love recommends Joico's Color Infuse Red. John Frieda's Radiant Red Boosting Shampoo is also an affordable alternative with over 500 five-star reviews on Amazon.


John Frieda Radiant Red Boosting Shampoo
For the blondes (we're the difficult ones): Use a purple shampoo if your hair tends to get brassy and you want to cancel out the warmth. Use a violet shampoo if your hair tends to get golden and you want more of a white tone to your hair. Try this shampoo if you want to detox AND brighten your blonde.


Kérastase Blond Absolu Anti-Brass Purple Shampoo

Joico Blonde Life Brightening Shampoo
For all the above, Love recommends leaving on wet hair for 3-5 minutes to allow shampoo to absorb. 
No matter your color: If you color your hair, Love recommends washing in lukewarm to cold water. Adding heat to the hair strips the color off faster (which is quite inconvenient when every salon in the country is closed). 
If you've reached this point and still want to color your hair at home, don't act yet. There is still one more acceptable do, so that you don't ruin your hair (after all, there's still some hope of hot girl summer).
Garnier Nutrisse offers a color-care mask, Nutrisse Color Revivers, that refreshes color while also restoring softness, smoothness, and shine (it only takes five minutes). This mask is nice because it only needs to be used once every two weeks, which speaks to lazy people like myself. It's also extremely affordable ($7.99), and in a pandemic, that matters. In case you weren't already convinced, it comes personally recommended by Selena Gomez's hair stylist, Nikki Lee. "Right now, I am all about the Garnier Nutrisse Color Revivers. They restore vibrancy and smoothness and work great for a refresh of color and shine at this time when you can't get in the salon," she says. I trust her.

Garnier Nutrisse Color Reviver Masks
So, in a nutshell, there is no room for DIY hair coloring or cutting at home. It might look fun on Instagram, but the reality is simply *not* as pretty. 
Images: Ulta; Amazon; Garnier; Element 5 Digital / Unsplash
Betches may receive a portion of revenue if you click a link and purchase a product or service. The links are independently placed and do not influence editorial content.
5 Ways To Get Gorgeous Hair Like Jonathan Van Ness
If you have noticed that your hair inspiration goals are starting to be a little less Blake Lively and a lot more Jonathan Van Ness, you're not alone. According to a recent study, 72% of women have reported wanting to emulate the Queer Eye star's hair and twerking abilities. Okay, I literally just completely made that up, but it sounds convincing and is actually probably true. JVN has flawless hair and a legendary Instagram handle, so it might be a good idea to take every single word he says and apply it to your own life. Jonathan recently spoke to The Cut to share some of his hair secrets. Here's how to use them as inspiration for your own life. And, because I'm better at repurposing other people's inspirational quotes than Michael Scott is, I've even thrown in some extra tips that helped create my flawless, modest, head of hair. 
1. Stop Washing Your Hair Daily
"Not overwashing your hair gives it a nice shine," JVN told The Cut. "Washing your hair every day dulls it out."
I mean… not washing my hair is my favorite part of my beauty routine, and I'm so glad that Jonathan has confirmed that it's his secret to Jesus hair. Personally, I've always been kind of skeptical of using dry shampoo, because I feel like if I'm not going to wash my hair for three days, and I look like a greaseball by day four, that it's a sign that I need to just wash my damn hair. But like, I also understand that some betches get a lil greasy by the end of wash day one and should probably use some dry shampoo. If you're going to trust any dry shampoo, I'd advise you to go with the one invented by the Olsen Twins named after a '90s grunge band. According to the reviews, this sh*t smells amazing and not at all like teen spirit. And no, that's not the only Nirvana song I know…

Elizabeth and James Nirvana Dry Shampoo
2. Use Silk or Satin Pillowcases
JVN also mentioned that silk pillowcases are the move for achieving shiny hair. Please, let's all just take a moment to close our eyes and visualize Jonathan laying on a heap of gorgeous silk pillowcases. I kind of feel like I just had a religious experience. You can probably pick up a silk pillowcase at a lot of places, but we at Betches love Slip pure silk pillowcases. They feel amazing and will make your fair so shiny, you'll need shades. No sorry you're right, that joke was terrible.

3. Use A Shine Spray
Jonathan doesn't really use shine sprays, but he did tell The Cut that he recommends Aveda Brilliant Spray On Shine and Kevin Murphy Shimmer Shine. Personally, I just feel like that wasn't his most like, fun recommendation. You definitely could spend $30 on one of the sprays that JVN stands behind but doesn't really use. Or, you could FaceTime your long distance best friend on your way home from a date that went kind of okay, realize your hair looks a little dull in the front cam, stumble into a Duane Reade because you're kinda drunk and want a snack, and then just like, discover your favorite $7 shine spray. I know I'm not a self-love guru, and I don't mean to go against anything that the lord of shiny hair advises, but I also feel like that could be a really great personal journey and I don't want you to miss out on it.

Aveda Brilliant Spray-On Shine
4. Become One With Nature
Okay, so, this next shiny hair gem actually just comes straight from me, so you're welcome. Like Jonathan said, I try to wash my hair as infrequently as possible. So when I do actually wash it, I need something that's going to work as hard as I do when I finally decide to take a weekend at the beach in late July after not having worked out since last September. LUSH's Daddy-O Shampoo uses citrus juice and seaweed to make your hair super shiny and it smells SO GOOD because it has a ton of flowers in it. It's supposed to be a brightening shampoo for blondes, but I'm a brunette and it keeps my hair looking like it's insured for $10,000.

5. Protect Your Hair From UV Rays
Okay, here's one more tip from me because I love to hear myself talk. Except, this tip is also basically from Jonathan because he loves a sun protection moment, and he is a graduate of the Aveda Institute. If you're not already protecting your hair from harsh UV rays, you really should be. There are like, a million reasons why. If you dye your hair, the sun can seriously dull your expensive color. If you wear hair extensions that don't receive the benefits of your hair's natural oils, the sun will basically fry and ruin them. Even if your job title on The Bachelor would be "free spirit," you need to protect your hair from the sun because it will seriously dry and dull your look, no matter how natural your hair is. This spray will help you minimize dryness, retain shine, and smell amazing.

Aveda Sun Care Protective Hair Veil
Images: Giphy; Sephora; LUSH; Aveda
Betches may receive a portion of revenue if you click a link in this article and buy a product or service. The links are independently placed and do not influence editorial content.

The Best Hair And Body Products You Can Buy At Target
Ah, Target. The place where dreams come true. The place where I buy half my wardrobe (don't judge me). The place where you go in with the intention of spending $100 and end up maxing out your credit card. It's a magical place. Anyone who is able to visit their local Target without coming out with a ton of stuff they don't need is a sociopath who should not be trusted. That said, I assume we don't all have unlimited budgets. If you're going to spend money you don't have on stuff you probably don't need, you need to make sure it's at least good quality first. We already talked about the best makeup and skin care Target has to offer, so now we're focusing on the best hair and body products at Target.
Best Hot Tools
NuMe Jet Setter, Mini Ionic Dryer, Concentrator Diffuser, Mini Ceramic Tourmaline Wand, Mini Ceramic Tourmaline Straightener
Honestly, it's basically impossible to find a collection of salon-grade hot tools of NuMe's quality for less than $150 anywhere, and the fact that you can pick up their Jetsetter collection at your local Tar-jay is a godsend. The collection includes a flat iron, hair wand, and blowdryer, all of which are travel size but efficient enough for everyday use. The smooth tourmaline surfaces mean that you won't experience serious breakage like you do with other hot tools.
Best Body Wash
Plant Apothecary Get Happy Body Wash
Besides having a cheeky name and cute little bottle, Plant Apothecary's Get Happy Bodywash contains peppermint to give skin a cooling sensation and is 100% natural (but actually, it's made with all organic oils). You'll be happy with how clean you feel AND your skin will be happy with the fact that you're not lathering harsh chemicals all over it.
Best Lotion
Sometimes, even when you have a million options, you need to go with ol' faithful and that's the case with Jergens' Ultra Healing lotion. Sure, Target has a million other options for daily moisturizers, but none of them leave skin quite as moisturized as Jergens. The lotion absorbs quickly so you can apply it and run out the door without feeling slimy, and it's packed with Vitamins C and E to lock in moisture for up to 48 hours so you won't look ashy when you decide to throw on a sundress last minute.
Best Hairspray
Biosilk Volumizing Therapy Hair Spray
Biosilk's Volumizing Therapy gives major hold without the hard, sticky texture that you get from other hairsprays at the same price point. The best part? The bottle is only 10 bucks for 12 oz., which means it will last you the entire summer while you try to tame your humidity-induced frizz.
Best Shampoo & Conditioner
Kristin Ess The One Signature Shampoo & Conditioner
It seems like everywhere we look, celebrity MUAs and hair stylists are inking deals for new product lines; however, Kristin Ess' namesake collection is on a different level. The stylist behind Jenna Dewan's and Lucy Hale's manes now has products available at Target, and it def tops our list of best beauty products at Target. The shampoo is high lathering, sulfate-free and made for just about any hair type and texture. It features a "zip-up technology" which targets the weak strands and seals up cuticles, so you can finally stop dealing with split ends.
Best Dry Shampoo
Dove Refresh + Care Volume & Fullness Dry Shampoo
In case you didn't know, dry shampoo is ruining your hair. But, if you're like us and fuck up your shower schedule on the reg because you're a tired betch and therefore MUST use dry shampoo, Dove's Refresh and Care Volume & Fullness Dry Shampoo is the way to go. It's great for soaking up the excess oils in your hair without overdoing it and leaving your hair and scalp feeling dry and stringy.
Betches may receive a portion of revenue if you click a link in this article and buy a product or service. The links are independently placed and do not influence editorial content.
10 Everyday Habits That Are Destroying Your Hair
Hair health is for reals. You may think it doesn't take a genius to get good, long, healthy hair, but you could be wrong. Like, did you know that 90% of your normal routine is probably leading to breakage and the actual opposite of shampoo commercial hair? It's sad, but it's true. Since we only hang out with people who have nice clothes and hair, we figured it was our godly duty to inform you of the everyday shit you're def doing that's fucking up your potentially shiny, amazing hair. So say goodbye to things like cotton pillowcases, towels, and hot water. SAD.
1. Hot Water
I love washing away the stench of failure a day at the office as much as the next betch, but it's important to know that turning that dial all the way up to HOT can lead to breakage and frizz because you're washing out all the natural oils in your hair. You can still take a hot shower, just don't, like, overdo it.
2. Wrapping Your Hair In A Towel
Because towels aren't, by nature, that soft, using one to wrap around your head turban-style can actually lead to more breakage. Rubbing and trying to dry hair with a towel is even worse. Using something like a jersey material is actually WAY better and more absorbent.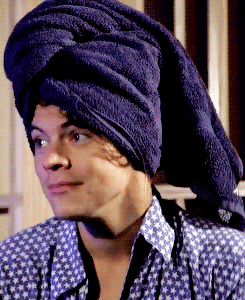 3. Sleeping On A Cotton Pillowcase
YAS QUEEN. Stop sleeping on that plebeian material and invest in a silk or satin pillowcase (like this one from SLIP that we swear by). Not only is it gentler on your skin and less likely to give you wrinkles (bless), but it also won't play host to as much friction as cotton, which can lead to hair breakage.
4. Dry Shampoo
Alright, well, I guess I'll just go fuck myself. APPARENTLY using too much dry shampoo can block your scalp's pores and make your hair super dull. It can even lead to literal pimples on your head. I've never felt so betrayed.

Get your 99% Dry Shampoo beanie here
5. Putting Your Hair In A Top Knot
I KNOW. According to Doris Day, an important historical figure NYC dermatologist, tight hairstyles put strain on hair follicles, damaging them and creating scars that can, in turn, destroy the follicle forever. So, like, go ahead and wear the topknot, but not every day and not hella tight.
6. Skipping Milk And Red Meat
Sooooo the juice cleanse you're on may have you feeling super in touch with your inner zen, but it isn't doing jack shit for your hair. Turns out you need protein and calcium to provide keratin, which helps protect hair from the inside out. The more you know.

7. Not Cleaning Your Brushes
We all have one—don't deny it. Dirty brushes can actually irritate your scalp and result in clogged pores, equaling not so shiny tresses.
8. Skipping Breakfast
Ughhhhh. So apparently, hair needs nutrients just like the rest of your body, and not eating can fuck that shit up. Like, not chugging some OJ and stuffing a granola bar in your face at 7am can actually lead to shedding and slower growth of your hair. So, like, eat.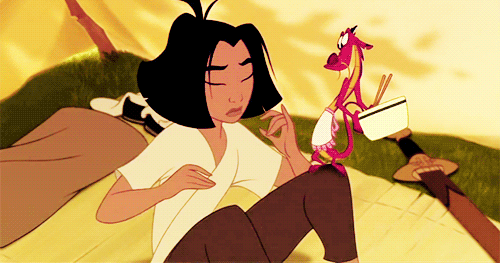 9. Going To Bed With Wet Hair
Although moms everywhere will attest that going to bed with a wet head will def result in pneumonia/AIDS/death, it actually is super bad for your hair—not so much your health. Putting wet hair in a ponytail and going to bed can lead to breakage since the hair is in a not-so-strong state.
10. Skipping The Hairdresser
If you're trying to grow out your hair, a trip to the salon seems out of the question. But not going could actually be worse for your long tress quest. As your hair grows, you're obv going to have split ends. If you don't cut 'em off, and keep growing everything out, those splits are going to travel upward. So, like, go to the hairdresser—ask for a "dusting" or to JUST remove split ends. It'll be okay.

6 Habits You're Guilty Of That Are Making Your Hair Greasy
If there's anything that's disgusting, embarrassing, and a telltale sign that you've run out of fucks to give, it's greasy hair. I get it, though. Showering, especially on hair wash days, is v time consuming. Sure, the amount of energy it takes to actually walk and get in the shower is a lot, but once you're in there, you're basically never leaving. Nothing amps up your mood for the rest of the week like freshly washed hair on a Sunday night, when it's voluptuous, bouncy, and full of life for once. But there's also nothing more frustrating than waking up the next morning to a fucking grease ball. Like, why bother having hair to begin with? YOU TRIED, DAMN IT. Unfortunately for you, it's the little things you're doing on a daily basis that are contributing to the oiliness. Stop doing this shit and maybe for once, you'll be able to go *three* days without washing (and having it look obvious). You're welcome.
1. You're Touching Your Hair Too Much
Similar to what we do to our face, we touch our hair too much. IDK why we do things that we know are really fucking bad for us (like say, IDK weekly binge-drinking?), but we need to stop. Like, yesterday. More often than not, our hands are gross, dirty, and full of so much grime, it's making me vom. If you're constantly touching your hair, you're obvs putting all of that nasty shit onto your hair. This including constantly fixing your part, twirling your hair, or tucking it behind your ears. If you can't refrain, make sure to wash your hands at the very least beforehand.

2. Overusing Dry Shampoo
Find a happy medium with how often you use your dry shampoo. I know, it's the best thing ever and since we're all lazy af, we couldn't imagine our lives without it, but unfortunately, too much of it works the exact opposite. Overusing dry shampoo leads to gross buildup since it absorbs both excess and natural oils and ruins our hair's balance to keep it healthy. If you must, use only once a week max (WASH YOUR HAIR, PEOPLE) and use a spray that has little to no residue, like Klorane Dry Shampoo with Oat Milk.

3. You're Washing Too Often
On top of making sure you're washing your hair correctly, you can't *over wash* your hair either. Washing too much ends up ridding your hair of all its natural oil (even the good kind), which in result makes your hair produce twice as much. FML. Reduce to washing it only every other day, or if you're some sort of magical creature, 3-4 times a week.

4. Using Products That Promise "Shiny Hair"
First of all, why? Second of all, no. If you already suffer from greasy hair all the time, then steer clear from shit that promises shiny hair. Fucking duh. Shiny hair shit is only acceptable if your hair is super dry and probs never ever greasy, in which case, you probably have no need to read this article. These products usually contain an abnormal amount of silicones, which are really fucking bad for your hair and make it 10 times more oily. Instead, use a clarifying shampoo once a week like Bumble and Bumble Bb. Sunday Shampoo, or literally anything else.

5. Brushing Your Hair Too Much And Forgetting To Clean Your Brush
As much as we try to ensure our hair doesn't end up looking like a rat's nest by the end of the day, overly brushing your hair can cause your hair to produce more oil than necessary since you're constantly stripping it of its natural oils. If you can barely remember to wash your makeup brushes, you def can't remember to clean your hairbrush. If you can't put time aside to hand-wash your hairbrush as often (and I don't blame you), be sure to remove all of the nasty, dirty hair that's piled up. If you don't, you're just putting that back on your head every time you brush. Fucking gross, dude.

e
6. Over-Conditioning
We all love conditioner. We love it more than shampoo, which is why we probs always run out of it first. However, like too much of anything, too much conditioner is like, really bad for your hair. An excessive amount adds an extra layer of oil and product buildup so your hair is ultimately lame, limp, and lifeless like your Bumble fuckboy. While it's good to leave conditioner in for a tiny bit more, make sure to rinse it out just after a minute. Instead of conditioning your whole head, because it's honestly so unnecessary, only condition the ends.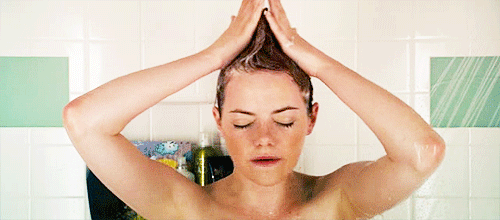 Images: freestocks.org / Unsplash; Giphy ( 6 )