The Horrifying Onslaught Of Lethal Violence Against Trans Women
Time to do a deep dive on some truly diabolical bullshit. There have been three reports of trans women dying at the hands of violence in the last month alone.  All three victims of these horrific crimes were trans women of color.  In 2018,  the Human Rights Campaign reported 26 deaths of transgender people due to lethal violence. The majority of victims were trans women of color. Clearly, this kind of atrocious violence disproportionally affects trans women — especially Black trans women — and yet the media coverage for these women is either slight or non-existent. This is an epidemic, and it deserves to be treated with urgency and action.
Below are the three trans women who lost their lives at the hands of hate and violence this month. Remember their names. Say their names. Talk about what happened to them. Speak out for them. And may they Rest In Power.
RIP Michelle "Tamika" Washington
Michelle AKA Tamika Washington was fatally shot in Philadelphia on May 19th at the age of 40. She suffered several gunshot wounds to the head, body, and buttocks. On May 21st, Troy Bailey was arrested for the attack and is being charged with murder. Washington was a strong advocate for the trans community in Philadelphia, and those who knew her are devastated by her death. In a Facebook post dedicated to Tamika, Deja Lynn Alvarez  wrote, "Your memory will live and light will shine on through us."
"Your memory will live and light will shine on through us."@HRC joins advocates and community members in mourning the death of Michelle "Tamika" Washington, a Black transgender woman fatally shot in Philadelphia on May 19. #SayHerName https://t.co/FJK3EuaqxC

— Human Rights Campaign (@HRC) May 21, 2019
RIP Muhlaysia Booker
Muhlaysia Booker was found dead on the streets of Dallas on Saturday. The investigation is ongoing, but the cause of death has been reported as homicidal gun violence. Booker was the victim of another violent crime a month ago, which was caught on tape. The video shows several men violently assaulting Booker and using homophobic slurs. It was reported that the attack was the result of a $200 bet that essentially dared a man (Edward Thomas) to beat up a transgender black woman. Disgusting.
A friend of Booker's, Jessica Anderson, told The New York Times that Booker had been assaulted several times. She said, "She was so tired of getting beaten down. Tired of not being able to be who she wanted to be." Muhlaysia Booker was only 23 years old.
Muhlaysia Booker was filmed fighting back against attackers last month. This weekend, she was found dead. At least 26 transgender people were killed in the U.S. last year, most of them black transgender women #StopKillingBlackTransWomen #SayHerName https://t.co/y7rpHQvok6

— BlackWomensBlueprint (@BlackWomensBP) May 22, 2019
RIP Claire Legato
21-year-old Claire Legato was shot and killed in Cleveland, OH on April 15th after an argument between her mother and the suspect (John Booth) broke out. In social medias post made in her memory, her friends remembered her as someone who was "full of life."
Living your truth at the intersection of racism, sexism and transphobia is one of the bravest, but most dangerous things you can do. Claire Legato was 21.

We lift up your name #SayHerName#ClaireLegatohttps://t.co/hVBoAjX2Ax https://t.co/hVBoAjX2Ax

— Protest Therapist (@blkandnonbinary) May 18, 2019
These three tragic deaths all took place within the last month, and all targeted Black trans women. Clearly, this is a major problem in our country, and it's not going away unless we do something. So let's fucking go.
Heads up, you need to keep up with the news. It's not cute anymore. That's why we've created a 5x weekly newsletter called The 'Sup that will explain all the news of the week in a hilarious af way. Because if we weren't laughing, we'd be crying. Sign up for The 'Sup now!
4 People (and One Dog) That Prove We're Too Dumb To Own Guns
Pretty much every person I've ever met is an idiot, and call me old fashioned, but I just don't think idiots should be able to own guns. Much like family gatherings and sobriety, idiots and guns just don't mix well. But this is America, where any idiot can own a gun, and gun accidents are a legitimate problem. G bless. Idiots owning guns often leads to bad things happening, if you can believe. Accidental shootings are v. much a thing, and they only further prove my point that men everyone should not be trusted with a gun. In 2017, there were 2,031 "unintentional shootings" in the U.S., and so far in 2018 there have been 790 instances of someone shooting a gun by accident. Here's a list of dum-dums that accidentally shot themselves or someone else. Fun!
The FBI Agent Who Literally Busted A Move On The D-Floor
You probs heard about this one in the new recently, as it made quite a splash online. Agent Chad Bishop was at a bar and Denver and casually decided to do a backflip on the dance floor, causing his gun to fall out of his pants. He then went to pick up the gun and accidentally shot an innocent bystander in the leg. These are the people who are in charge of our safety. Cool cool cool. Anyway, don't drink and backflip while carrying a gun? I'm no expert, but seems like basic common sense.
This FBI agent lost his gun during a dance-floor backflip and accidentally shot a bar patron https://t.co/ICK3IAFrgs pic.twitter.com/cTfVCE5v9m

— CNN (@CNN) June 3, 2018
This Dude Who Shot Himself In The Dick
This feels like karma for buying a gun to feel better about your tiny lil' peen. I know what you're wondering: did this happen in Florida? And the answer is obviously yes. Cedrick Jelks sat on a loaded gun in his car and shot himself sqaure in the D. He had the gun illegally, and was charged for that. After shooting himself. In. The. Dick. Rough day. But then again, sucks to suck.

Some Moron Shot Himself In A Movie Theater
A man in Kansas who had just purchased his conceal and carry shot himself in the thigh during a movie. Obv everyone in the theater freaked the fuck out, because in the nightmare we live in and theater shootings are a thing we have to be legitimately afraid of. Luckily it was not a mass shooter, just an idiot with a gun.

This Islamophobic Idiot Shot  Himself At A Gun Range
Hm, looks like I have to say it again: sucks to suck, bitch!!! This fucking idiot was at a "Muslim-free gun range" which feels like something that should for sure be illegal. How is an institution full of racist people with guns allowed to be a thing? Anyway, he dropped his gun and shot himself in the wrist. Oopsies!

This Dog Accidentally Shot His Owner
Hahahahahahahaahahahaha. Oh man. I needed this. A Wyoming man's dog stepped on his loaded rifle in the back of his truck and fired it. Seems dumb to have a loaded gun 1) in the back of your truck, 2) around your dog, and 3) just in general. I fucking love dogs.

Luckily in all of these instances the person (and dog) involved recovered, but not everyone is so lucky. On average 96 Americans are killed with guns per day, and there are nearly 13,000 gun homicides annually. For every one person killed with guns in the U.S., two more are injured, and seven children or teens are killed with guns on average in the U.S. every day. On average, 50 women per year are shot to death by intimate partners, and the presence of domestic violence increases a woman's risk of being killed wit ha gun by five times. Black men are 13 times more likely than white men to be shot and killed with guns, and the U.S. has by far the most gun homicides per 1000,000 residents of any western nation.
Click here to donate to Everytown For Gun Safety so we can all live in a world where dogs don't accidentally shoot their owners.
Heads up, you need to keep up with the news. It's not cute anymore. That's why we've created a 5x weekly newsletter called The 'Sup that will explain all the news of the week in a hilarious af way. Because if we weren't laughing, we'd be crying. Sign up for The 'Sup now!
Everything You Need To Know About The YouTube HQ Shooter
Another day, another shooting. Sorry to be crass about a tragic incident, but part of the tragedy is that at this rate these incidents are starting to feel like part of the daily roundup of news. It's almost like we keep doing nothing about gun control in this country, so shootings keep happening. Weird how that works out. Anyway, here is everything you need to know about the shooting that took place at Youtube headquarters yesterday, and all the weird details we've gotten so far about the Youtube HQ shooter.
WTF Happened?
A woman who police have identified as Nasim Najafi Aghdam opened fire at the Youtube headquarters in San Bruno, California at around 1pm on Tuesday afternoon. Employees reported to have heard gunshots, followed by the rumbling of people scrambling to evacuate. Three people suffered gunshot wounds from the shooting and a fourth was hospitalized for an ankle injury when trying to escape. Aghdam turned the gun on herself and was found dead by the authorities.  A story all too familiar at this point, really.

Who TF Was The Shooter?
While shootings are nothing new, a female shooter is. There are many unfortunate things about this shooting — mainly that a shooting took place — but it is truly a bummer that now one woman has been part of a recent, high profile shooting, because when one woman does something all women are held accountable. Mass shooters are overwhelmingly male, but I can already hear the heard of men yelling, "It's not ALWAYS a man!!! NOT ALL MEN!!!!" after this. Can't wait.  Anyway, the shooter herself seemed to be a longtime user of Youtube who was frustrated and outraged by some of their policies. Police are still investigating the motive, but CNN reported that Aghdam posted about her grievances with the site. One post reads, "There is no equal growth opportunity on YOUTUBE or any other video sharing site, your channel will grow if they want to!!!!!" She also apparently posted about "closed-minded" Youtube employees who put age restrictions on her videos. She had four different channels, and her content ranged from videos about hand art to bizarre music video parodies. She also had an Instagram account dedicated to a vegan, body building lifestyle. Not to be a bitch, but this is definitive proof that being vegan does not automatically make you a hero.

Aghdam's brother was concerned that she might do something terrible, and apparently even warned police about it. She stopped answering her phone over the weekend, and then her car was found in Mountain View. Her brother Googled where Mountain View was, and saw that it was close to Youtube headquarters. He called the police to warn them that she had driven all the way from San Diego, so he was worried she might do something drastic. I'm sorry, but if your brother thinks that you being near the offices of a social media site means that you might incite violence, then you probably aren't someone who should be able to legally own a gun. How do I have to keep saying this?
Why TF Have Gun Laws Not Changed Yet?
Great fucking question. I ask it every day when I look in the mirror in the morning, and I wake up screaming it in the middle of the night. I used to ask, "How many people have to die for lawmakers to actually do something?" but tbh the answer to that question is getting to be too depressing. Luckily, it seems like we're at least finally starting to have discussions about gun control in America. As much as I love a good discush, talk is just talk. Everyday that goes by without change is another potential tragic shooting. Lawmakers have to step up and prove to us their willing to stop giving the NRA over the pants handies and actually take a stand. I love my job, but I don't want to have to cover another shooting.

Are you disturbed by this news? Same. Click here to donate to Everytown for Gun Safety, and don't forget to text 'resist' to 504-09 so you can let your reps in Congress know we need common sense gun legislation like, yesterday.
Heads up, you need to keep up with the news. It's not cute anymore. That's why we've created a 5x weekly newsletter called The 'Sup that will explain all the news of the week in a hilarious af way. Because if we weren't laughing, we'd be crying. Sign up for The 'Sup now!
Images via Giphy (3)
All The Ways You Can Support The March For Our Lives Tomorrow
Let me paint you a picture: just over a month after the horrific deadly shooting at Marjory Stoneman Douglas High School that killed 17 and wounded many more, lawmakers have made great strides in passing new gun violence prevention laws and making the protection of our citizens and children a top priority. There is peace and unity across party lines. Instead of guns, we use our words to get our message across. Everyone is safe and sound, and no March For Our Lives is needed. Obviously, that's a load of fairytale bullshit. I mean, have you seen the news?
If you're fed up with the lack of common-sense gun safety laws and want to do something about it, the students of Parkland have got ya covered. This Saturday, March 24th, is the March For Our Lives, organized by the survivors of the Florida shooting to speak out against gun violence. While the main march is in Washington D.C., there are plenty of other ways to get involved wherever you live all across the country. So delay that Saturday morning hangover for one more day – there's important activist shit to do.
Find A March Near You
Unless you have a ton of frequent flier miles or unlimited money for bus fare, you probably won't be able to hop over to D.C. last minute to join the official march (and if you do have those things, hit me up. This bitch needs a vacation). Luckily, there are dozens of sister (yes – the march is a woman) marches organized in different cities, so there's bound to be at least one that's accessible to anyone who feels like joining in.
Click here to find a march near you, and start prepping your witty protest sign now so you can get a bunch of likes on Insta from all the people impressed with how woke you are. (Make sure to tag @MarchForOurLives and @Everytown, and use the #MarchForOurLives hashtag!) I'll offer my sign suggestion, since I'm feeling extra generous: "The only guns that should be allowed in this country are Michelle Obama's!" You can have that idea for free, folks.

Pick Up A Copy Of Time Magazine
Yes, they still make print magazines that you can actually physically flip through instead of scrolling past some tweeted quotes from an article. How retro. Time's new cover features five of the Parkland shooting survivors looking hella badass and like a squad of teens from a Marvel movie who are about to reveal their superpowers and save the world. These students are not far from actual superheroes, and their intelligence and maturity is definitely worth reading about.
TIME's new cover: The school shooting generation has had enough https://t.co/4YI173gqTx pic.twitter.com/7yFEXuVjyb

— TIME (@TIME) March 22, 2018
Join The National Walkout
Following the widely successful walkout a few weeks ago where thousands of students of all ages left their classes and stood in solidarity emphasizing the need for common-sense gun safety laws, another walkout will be held on April 20th. This is the anniversary of the Columbine shooting, which is one of the first mass shootings we millennials can remember. It goes without saying that this date is often significant for another reason, so let's just hope that everyone can muster up the energy to slowly walk out, maybe with an added sense of calm and Bob Marley's "Everything's Gonna Be Alright" playing in the background.

In conjunction with the walkout, The Sup will also be engaging in a Facebook blackout on April 20th, standing in solidarity with the students, and also protesting Facebook's social abuses and the spread of fake news. You can join us by turning your profile picture and cover photo black and not posting anything for 24 hours. Honestly, social media is a cesspool and only leads to getting mad about politicians' tweets or FB stalking an ex so, like, you're only doing yourself a favor by logging off.

Donate To The Stoneman Douglas Victims' Fund
GoFundMe is the charity of the future. On crowdsourcing alone, the Stoneman Douglas Victims' Fund has already raised over $4.5 million to provide relief and financial support to the victims and their families. No donation is too small, but just make sure you only donate to verified pages, otherwise you might be paying for some scammer's new yacht, and that is definitely the opposite of charitable goodness.

Call Your Representatives
We've said it before and we'll say it again: nothing is going to change unless we get legislators to listen to what the people are saying. You can reach your local representative by calling (201)-224-3121 and asking for the lawmaker in your state. Or, you can just go down this list of legislators who voted no to expanding background checks and making it harder for people to purchase guns. Turn it into a drinking game: take a shot for every senator you get to bitch out, and chug your drink if it sounds like they might actually change their stance.

Heads up, you need to keep up with the news. It's not cute anymore. That's why we've created a 5x weekly newsletter called The 'Sup that will explain all the news of the week in a hilarious af way. Because if we weren't laughing, we'd be crying. Sign up for The 'Sup now! 
5 Perfect Clapbacks To Gun Nuts On The Internet
You know what I'm sick of? I mean, literally everything, but more specifically I am sick of arguing about gun control. But for some reason, some people don't agree with me. Unbelievable, I know. Look, people love their guns. They want to have them. They want to hold them, until death do them part, etc…etc… These gun-toting Americans have all sorts of arguments as to why they should be able to walk around with an assault weapon. So, we put together some gun control clapbacks you can use when fighting with your gun-loving uncle on Facebook. You're welcome, betches.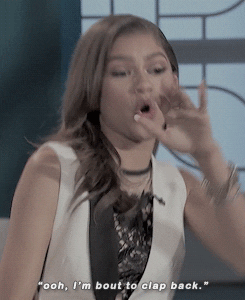 "Guns Don't Kill People, People Kill People."
Factual Response: On average, 96 people in America are killed with guns everyday. Sure, the ones pulling the triggers are human people, but the bullets are what's killing the victims. Guns are efficient in killing people. That's what they are designed to do. In 1996, Australia banned certain semi-automatic, self-loading rifles and shotguns, and made stricter licensing and registration laws. The results was a decline in homicides. When people don't have access to guns, there are less people being killed by guns, and thus less people being killed in general. People kill people with guns. It's as simple as that.
Betchy Response: Guns literally kill thousands of Americans every year, so you can go shave your back now.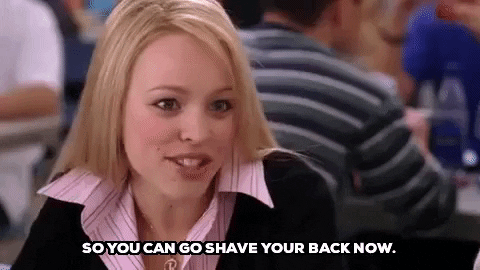 "It's My Constitutional Right!!!"
Factual Response:  You're right, the Second Amendment gives all Americans the right to bear arms. It was also written in 1791, right after Americans had won a war by overthrowing an oppressive government by fighting back…with guns. The second amendment states, "A well regulated Militia, being necessary to the security of a free State, the right of the people to keep and bear Arms, shall not be infringed."  This was written as a means to make sure state militias could have access to guns so they could fight back against a tyrannical federal government. Today, state militias are the National Guard. I'm pretty sure they have the guns they need to protect us and themselves. Also, casual reminder that the Constitution was written during a time when Americans had the right to own people. Times change, we progress, and we need to update our laws as we go. We live in a different America now, where gun violence is a problem, and the British army trying to oppress us is not. It's time for the laws to change.
Betchy Response: If you loves guns so much, why don't you marry them? Oh wait, you can't because that's not in the Constitution.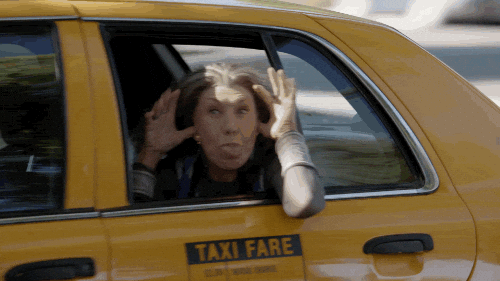 "We Need MORE Guns To Protect Ourselves Against Other People With Guns"
Factual Response: Can you stop a mass shooter by shooting them? Sure. But you would only fire off your gun once the mass shooter has fired off theirs, and chances are innocent lives have already been lost at that point. Trump has proposed arming teachers with guns as a way to increase school safety. This not only puts guns in a classroom, making a fatal  gun accident 100 percent more likely, it also doesn't address the problem: a mass shooter having easy access to an assault weapon in the first place. A study based on data from 2012 to 2014 suggests that, on average, 5,790 children in the United States go to the  emergency room each year for a gun-related injury. About 21% of those injuries are accidental. Putting guns in the same room as children leads to more accidents. Also, are we really going to give guns to public school teachers when we can't even provide some of them with basic materials such as pens and pencils?
Betchy Response: Oh, you think guns + guns = less deaths by bullets? Groundbreaking.

"What You're Proposing Won't Work Because Of XYZ"
Factual Response: Look, maybe you have some hypotheses for why gun control laws won't work. And maybe you're right. But the fact of the matter is that what we are doing right now is not working. On average, there are 13,000 gun homicides in the United States each year. By contrast, Japan, which has strict laws for obtaining firearms, has about 10 shooting deaths a year in a population of 127 million people. Clearly, America is doing something wrong. So it makes absolutely no sense to not at least try something new. Maybe it won't work. But what we have now also isn't working. When something doesn't work, you try another way and see if that works. That's how you solve problems.
Betchy Response: There are two kinds of evil people in this world. People who do evil stuff, and people who see evil stuff being done and don't try to stop it. *drops mic*

"This Is A Mental Health Issue, Not A Gun Issue!"
Factual Response: This may blow your mind, but a problem can have more than one factor causing it. Yes, this country has a mental health issue, in that we don't make access to mental health care accessible enough. And yes, there is a gun issue in this country. People are allowed to buy guns too easily. In fact, someone who is mentally ill would have an easier time buying a gun than receiving psychiatric treatment. That's a problem. Also, throwing mental health as a blanket term on the cause of gun violence is unfair, inaccurate, and stigmatizing. Most people with mental health issues are not violent. In an interview with PBS, Dr. Louis Kraus, the forensic psychiatry chief at Chicago's Rush University Medical College, said "The concept that mental illness is a precursor to violent behavior is nonsense. The vast majority of gun violence is not attributable to mental illness." Blaming mental illness is ignoring the real problem: access to guns. Could we do a better job at providing those who suffer with mental illness with the treatment they need? Absolutely. Could we also do a better job at making sure people, including those who are suffering from severe mental health issues,  don't have access to a gun? Abso-fucking-lutely.
Betchy Response: Boo, you whore!

Heads up, you need to keep up with the news. It's not cute anymore. That's why we've created a 5x weekly newsletter called The 'Sup that will explain all the news of the week in a hilarious af way. Because if we weren't laughing, we'd be crying. Sign up for The 'Sup now!
7 Heroic Ways Our Government Is Combatting Gun Violence
Yesterday was another normal day in America where a gunman entered a high school and murdered 17 people. Wow, I wish that sentence could be read as an outlandish joke but the gun violence at Florida's Marjory Stoneman Douglas High School was the eighth school shooting to occur this year. Yep. Eighth. There's only been seven weeks in 2018 so far. It hasn't been long enough for the people who resolved to lose weight this year to cancel their gym membership yet.
Luckily we live in a country that is incredibly responsive to these sorts of attacks and are horrified that children must worry about being gunned down while passing notes about their crushes. Here are the heroic measures members of the government have taken to make sure this doesn't happen again:
Prayed
The OG response to mass shootings. So far it hasn't really *worked* per se, but what's that thing about 10,000 hours of practice? Hopefully we aren't all dead by then!
Tweeted
Since praying is unfortunately a private event, it is important that the people we pay to govern our country write a 280-character message letting us know they prayed. That's what we're paying them to do. Pray and write about praying.
Prayed and Thought
Prayers can be empty gestures, you might think and you'd be right! It's important to also think while praying. These politicians are thinking very hard. Thinking about how innocent people are being killed in learning institutions they once felt were safe. And when they are done thinking they will frown so people know they are thinking sad thoughts.
Lit A Candle
Perhaps this tiny flame will light the way toward a more peaceful future. Nothing is more actionable than lighting a small fire.
Went On A Contemplative Walk
How does this keep happening, they wondered as they strolled down the aisles of Wal-Mart, past the section for "toys for girly girls", located next to the fishing rods and semi-automatic rifles. "Why do young people turn to guns?"
Sat In A Comfortable Chair In Their Comfortable House In A Gated Community That They Can Afford Because Of The Money They Accept From The NRA That Let's Them Continually And Conveniently Ignore This Violent Epidemic
*stares blankly ahead*
Prayed And Went On A Walk
Maybe those earlier prayers weren't reaching Jesus but they were inside when they prayed and the roof couldn't interrupted the signals like a bad wifi connection or something. Better just be sure and pray outside. That way more people will see them praying which is great PR. And that's what matters, right? It's important they look concerned and not important at all that children stop getting murdered between Algebra and World History class.
Now, if for some reason this doesn't feel like enough, that is understandable. We all grieve in different ways. Some people grieve by continuing to accept money from an organization that profits off of fear and innocent people dying, and others grieve by donating to, say, Everytown For Gun Safety, an organization committed to building safer communities and decreasing gun violence. To each his own, I guess!
Heads up, you need to keep up with the news. It's not cute anymore. That's why we've created a 5x weekly newsletter called The 'Sup that will explain all the news of the week in a hilarious af way. Because if we weren't laughing, we'd be crying. Sign up for The 'Sup now!