The Best Steals Nordstrom Rack Has To Offer
If you're like me, the virus has put a hold on many things, but online shopping is certainly not one of them. In fact, every time boredom strikes, I can't help but browse all of the sales currently happening. Like, Tom Ford is literally 60% off Nordstrom Rack right now… how does one resist such an opportunity?
The answer: we don't. 
I'm justifying this spending by telling myself I would have spent this money going out to dinner on single meals, but instead now I'm investing in pieces that will last me a lifetime. Cost per wear, if you may. 
So, I'm going to give you a breakdown of my favorite sales at a little store called Nordstrom Rack, where designer items go when all else fails. Here are a few must haves so you can feel ~cool for the summer~ ….or whichever season we're finally allowed back in public again.
Accessories
As a little black dress is a staple in all wardrobes, a little (medium/large) tote should be as well. Black is on trend every day of every season, and that will never change. Marc Jacobs is having a super sale (50% sitewide), but Nordstrom is one-upping their sale with 60% or more off their Marc Jacobs inventory. 
There are a few choices for black totes, but The Tag 27 Leather Tote is my personal favorite. It differs from the basic tote (which is good, because you can also get that at Zara for $20) and still adds some zest to a classic look. It also comes in pink, which is less practical than the black, but do you. Both colors are currently retailing for $149.47 (originally $395) at a 62% discount. 

Marc Jacobs The Tag 27 Leather Tote
Neon had a moment last summer, and tie-dye is having its moment this summer. But, given the fact that 2020 has been put on hold thus far, a neon bag will hold its power for a second season and can still be considered a staple statement piece when paired with the correct outfit. 
I am loving the Atlas Neon Leather Shoulder Bag from Rag & Bone, which is currently retailing for $299.97, at a 52% discount. Brands like Gucci have released their color collections for summer, which retail around 2k, so this piece is a steal. The braided strap gives it an edgy touch, and can be paired with a leather jacket to complete the vibe or a classic monochromatic blazer/bike short outfit to add some spice and contrast. Either way, it's a worthy purchase in my book.  

Rag & Bone Atlas Neon Leather Shoulder Bag
I used to not give a sh*t about sunglasses, but then I moved to NYC and realized that $10 sunglasses from Forever 21 were social suicide. Of course, I'm not bashing anyone who doesn't want to splurge on sunglasses, but if you do seek designer shades, Nordstrom Rack has you covered. I literally can't narrow it down to a single recommendation, so I'll share a few of my current favorites.
If you've been on Instagram, you've seen the rising trend in monochromatic pastel sunglasses. This pair from Prada sticks out to me, because it's not the impractical tiny sunglasses we saw last summer, but it still brings the sunshine to your look. I'm drawn to the green, but if the pink brings out your inner Barbie, then so be it. Originally retailing for $258, you can now get this pair for $119.97, at 54% off, which is a rarity for Prada, so take advantage. 

Tom Ford sunglasses are a hit or miss for me (some of the styles are TOO ugly-chic) but when they're good, they're great. The Anna style are my absolute favorite because they literally look good on everyone. They're the perfect dose of subtle and sexy, and the gold accent makes everything better. Originally retailing at $430 (ouch), a 63% discount has allowed for us to purchase them at $159.97. If you know Tom Ford, you know this is a worthy STEAL.

Tom Ford Anna 49mm Modified Cat Eye Bar Sunglasses
Keeping the spirit of tie dye/pastels alive, these Gucci aviators are a chic seasonal way to take your look to the next level, and just looking at them makes me crave summer. I'm not even actually sure if we'll be able to socialize this summer, but that won't stop the sun from shining, and glasses are a long-term necessity. I like this pair because the style itself is simple, unlike some of Gucci's more, shall we say, unconventional pairs, but still gives you a flash. OG price was $390, and these cuties are 67% off (best deal yet) so you can grab them for $129.97. Worth it. 

Footwear
Shoes are hard because trends change with the wind, but there are a few styles that never expire. A strappy sandal, a white sneaker, and booties all have stood the test of time.
Unpopular opinion, but when it comes to sandals, I care less about the designer and more about the actual look. I've gotten more compliments on my Steve Madden basics than my Louboutins, and that sums it up in my book. The Sam Edelman Ariella Ankle Strap Sandal is the best kind of basic and comes in black and nude, the only two colors that ACTUALLY matter in a shoe. They're currently on sale for $31.98, originally retailing at $100, and are well worth it. 

Sam Edelman Ariella Ankle Strap Sandal
Sneakers have taken the fashion world by storm over the last few years, and can now be paired with a suit or dress and still make sense. To this day, my go-to combo remains an all white sneaker with a white tube sock. It's comfy, it's chic, and it's cool. I love the Arelle Exaggerated Sole Sneaker from Steve Madden (in white). They're only 40% off (rude) but currently an extra 20% (nice) and retailing at $47.98 instead of $100. Cute.

Steve Madden Arelle Exaggerated Sole Sneaker
I know the thought of purchasing booties in May is rather nauseating, but I promise it's worth it. Stuart Weitzman is 68% off at Nordstrom Rack, which I found rather shocking, but also thrilling. It's a bit jarring how many businesses are hurting, but I will humbly take the discounted booties in the meantime. The Quinn Block Heel Bootie was my choice purchase this time around, because a classic black bootie is always a safe, chic bet. These are still typically more than I'd spend on a bootie at $189.97… but, they were originally $595, so if there was ever a time to splurge on a shoe, it's now. 

Stuart Weitzman Quinn Block Heel Bootie
Clothing
The bulk of Nordstrom Rack deals fall in the clothing department, which has just about everything you can think of. Narrowing down 40,000+ choices to my top favorites—no problem. It's a tough job but someone's gotta do it, so please thank me in the form of DMing me with your favorite sales happening. I can shop more and you can save money, a win/win.
I'm starting with leggings, because that is the closest thing to a pant I've put on in two months. They're debatably the most important piece of clothing in and out of quarantine, and therefore, brand/quality matters. 90 Degree By Reflex has their Interlink Side Pocket High Waist Leggings on super sale right now, and once again I'm shocked because these are a hot commodity. They're a whopping 75% off and currently retailing for $19.97 (originally $78). These leggings have pockets, and I assume you're sold by that statement alone, so I'll move on. 

90 Degree By Reflex Interlink Side Pocket High Waist Leggings
All leggings need their partner-in-crime, a comfy sweatshirt. There are a million and one cute sweatshirts available, but my current favorite is the Champion Campus French Terry Cropped Crew Neck Pullover. I feel sort of like a hype kid for loving this (maybe I've been watching too much TikTok???) but IDC because it's cute. It's on sale for $36.97, which might crush your soul given that Champion used to be $5 at Walmart back in the day, but times are changing and it's better than its $55 original price tag. 

Champion Campus French Terry Cropped Crew Neck Pullover
As mentioned earlier, summer is still up in the air, but warm weather is not. So, you might as well be prepared in the event that we are allowed outside in the coming months with some cute pieces! Let's think positively. 
I have such a thing for modernized prairie dresses, and I think they bring sunshine to anyone's look. This is a staple for me starting May 1, and I essentially wear different versions of the same dress daily until it snows again (half kidding). REFORMATION has a great sale going on at Nordstrom Rack, and the Napa Wrap Midi Dress is on sale for $79.97—that's a 63% discount from the original $218 price tag. I firmly believe that all-purpose dresses are always worth the purchase because they work for work, happy hour, your best friend's baby shower, and your next vacation. 

Reformation Napa Wrap Midi Dress
If there is ONE item that actually has never gone out of style, it's the jean jacket. Like, there are photos of my 60-year-old parents rocking jean jackets throughout their lives, and it's still a closet staple now all these years later. One would assume that 90% of us have the classic denim jacket in our closets, and it's time to spruce things up. I am loving this Rag & Bone Snakeskin Print Crop Fray Denim Jacket because it's keeping the animal print spirit alive, but in a new form. No, I don't want to see your cheetah bodysuit or booties again this year, but YES, I do want to see your secretly snakeskin jean jacket. This one in particular is 68% off, previously $495, but now $157.48. A ssssssteal. 

Rag & Bone Snakeskin Print Crop Fray Denim Jacket
And there we have it. Wow. So many deals, so little time. Honestly, Nordstrom Rack is adding new cute stuff daily (I'm not being paid to say this, in fact I'm only losing money every time I am on their site) and helps me get the designer clothes I want at a price I can actually (almost) afford. So if and when you are ready to shop till you drop, you know where to find the best deals.
You know you love me, xoxo, quarantined girl.
Images: @socialcut / Unsplash; Nordstrom Rack
Betches may receive a portion of revenue if you click a link and purchase a product or service. The links are independently placed and do not influence editorial content.
Gucci Is In Trouble For Another Culturally Insensitive Design
No one said being a fashion designer was easy, but there's one basic rule that really shouldn't be that hard to remember: try not to piss off an entire religious/cultural/ethnic group. It seems pretty obvious that cultural appropriation isn't cool in 2019, but apparently the people over at Gucci have forgotten…for the second time this year.
A few months ago, Gucci raised some major eyebrows when white male models in their Milan Fashion Week show were wearing turbans as accessories on the runway. There's nothing wrong with wearing a hat, but people were upset that the accessories closely resembled the dastaar, the turbans worn by those in the Sikh religion. The turbans, which have deep significance in the Sikh faith, have been worn for hundreds of years.
Dear @gucci, the Sikh Turban is not a hot new accessory for white models but an article of faith for practising Sikhs. Your models have used Turbans as 'hats' whereas practising Sikhs tie them neatly fold-by-fold. Using fake Sikhs/Turbans is worse than selling fake Gucci products pic.twitter.com/sOaKgNmgwR

— Harjinder Singh Kukreja (@SinghLions) May 16, 2019
People were already upset about the accessories being worn on the runway, but last week, the turbans went up for sale on the Nordstrom website. Officially called the "Indy Full Turban", the retail price was a casual $790. Yikes. Aside from the look of the turban, it's an extremely bad look to rip off an Indian religion and then call the item "Indy." I have many, many questions about how anyone at Gucci thought this was a good idea, let alone the dozens of people who must have approved this before it made it to the racks at Nordstrom.
This is beyond aggravating. Did someone at @gucci even bother to figure out what a dastaar (turban) means to Sikhs? Did it cross your minds to consider the history behind our identity? My people are discriminated against, even killed, for wearing a turban. pic.twitter.com/G62edSmjhf

— Aasees Kaur (@SouthernSikh) May 14, 2019
Like I mentioned before, this isn't even the first time in 2019 that Gucci has caused major controversy over one of its designs. Back in February, there was an uproar over a turtleneck sweater that looked way too similar to blackface makeup. Also, it looks impractical and uncomfortable, but the main issue was the blackface.
In the wake of this scandal, Gucci immediately pulled the product from its site, and it issued what seemed like a very solid apology for what they had done. In his official statement about the controversy, the Gucci President and CEO acknowledged that the company was lacking "cultural diversity and awareness," and committed to an ambitious plan to fix things. They announced that they were hiring "global and regional directors for diversity and inclusion," as well as three different programs aimed at increasing representation and awareness moving forward.
As opposed to some other companies and designers, who have been defensive and/or dismissive when responding to issues like this (looking at you, Dolce & Gabbana), it really seemed like Gucci got the issue, and was committed to fixing things in the future. With this most recent drama with the turban, now I'm not so sure. Gucci has yet to release a statement about the new controversy, but Nordstrom has changed the name of the item to "Head wrap" and says that it's sold out. Sure, Jan.
This is definitely not the first time that a fashion brand has made a completely avoidable blunder like this, and I'm sure it won't be the last. Just like we all know that it's not appropriate to wear a Native American headdress to Coachella (I hope we all know this by now), brands like Gucci really should know better. Maybe now you'll think twice before Instagramming that photo with your Gucci belt clearly visible.
Images: Getty Images; @Singhlions, @southernsikh / Twitter; @diet_prada, @gucci / Instagram
This Story About A Fake Socialite Who Scammed All Of New York Is Wild
Fans of Gossip Girl and/or The Bling Ring, you are in luck. Over the past few months, the story of the first big "scammin' for the 'Gram" con artist has come out, and it is wild. I'm already excited for the movie. Here's the story. On the surface, Anna Delvey (born Sorokin, age 27) is basically everyone you follow on Instagram. She was rich, she always dressed in designer clothes, and she frequented restaurants whose entrées cost more than your rent. She also happened to be a massive fucking fraud (allegedly), and is currently in jail on charges of alleged grand larceny and theft of services. So, how did this complete rando casually adopt the lifestyle of a Kardashian? (No, this is not a how-to guide. Note the part where she's in jail.) Let's take a look. The Cut did an amazing job reporting on it, and you should definitely read the complete story, but if you don't have time to read it all right now but don't want to sound stupid at happy hour when literally everyone is talking about it, here's our shorter breakdown for you to read first.
What Did Anna Delvey Do?
What's sad/brilliant is how fucking easy it all sounds. Anna shows up with her "ambiguously accented" English, giant Céline sunnies, and a seemingly endless supply of cash. Naturally, people fall all over themselves to befriend this assumed trust fund baby. They spend a few months enjoying extravagant gifts, dinners, and weekend getaways—until Anna's credit card "stops working," and someone needs to cover the bill.
In total, Anna allegedly scammed an estimated $275,000, including at least $50,000 in unpaid NYC hotel fees alone. Am I appalled for the individuals Delvey ripped off? Absolutely. Am I the tiniest bit impressed at her innate gift for spending money like a billionaire? Um, yeah. The list of Delvey's purchases—not including the thousands on airfare, hotels, and decadent vacations—covers a $3,500 private jet rental, multiple Tesla rentals, $4,500 personal training sessions, Gucci sandals, Alexander Wang leggings, Supreme hoodies, $800 highlights, $400 eyelash extensions, cryotherapy, multiple iPhones, and a case of 1975 Dom Perignon. Wait, is this my Pinterest page or someone's rap sheet? V confusing.
Actual footage of Delvey walking through her hotel lobby: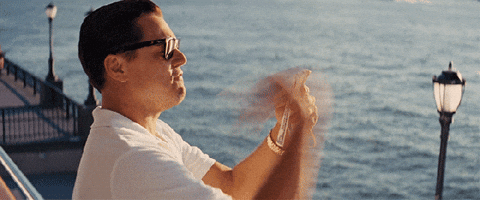 So, Who TF Was This Girl?
As for the origin story of Anna Delvey, we know she grew up in Russia, went to school in Germany/London, and then got an internship in Paris at Purple magazine. As I assume happens to most people who intern at fashion magazines in Paris, this is where Anna took a turn into becoming a horrible person. The next few years of her life are hazy, but basically she emerges into New York's social scene. By 2013, she was a Fashion Week regular, attended "all the best parties," hosted celebrity dinners with random guests like Macaulay Culkin and Martin Shkreli, and was, as one acquaintance put it, part of "the 200 or so people you see everywhere." Delvey was reportedly not, as you might expect, "superhot…or super-charming; she wasn't even very nice." All that mattered was that she was in the right places, wearing the right clothes, and appearing to spend the right amount of money.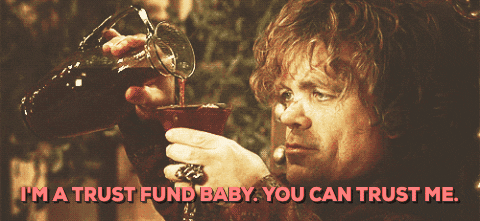 Why Did No One Stop Her?
The big question, obviously, is how she kept the alleged scam up so long. At the rate she was burning money, the fact that she didn't have the capital to back it up definitely should have come up sooner. And the reason it didn't is definitely not because she had an airtight story or was particularly good at lying. To begin with, this girl was claiming to be a German heiress without really speaking German. As this Independent article points out (a little too gleefully IMO—we get it, Americans are dumb), "a quick quiz in German could have cleared it all up very speedily." But honestly, no one who was around Delvey had any interest in finding out if her story was fake—people just wanted her to keep buying shit, trusting that the payment would eventually come through.
As for how she covered it when payment didn't come through—which was often—Delvey allegedly claimed unsuccessful wire transfers from a (nonexistent) trust fund in Germany. She also reportedly fabricated a financial adviser named Peter W. Hennecke who corresponded on her behalf when she attempted to get a loan of $25 to $35 million from various banks. The phone number associated with Hennecke was found to be a burner from a supermarket, his email was an AOL account, and when people started asking questions, Delvey literally pretended Hennecke had died. I cannot make this up. Ultimately, her debts caught up to her, and she was arrested outside rehab facility Passages in Malibu. How very Lohan of her.

What's She Doing Now?
As mentioned, Delvey is currently in jail, a turn of events she's taken surprisingly well. "People seem to think it's horrible," Delvey says about literal prison, "but I see it as like, this sociological experiment." Many quotes from Delvey's time in jail give me pause, like when she marvels over her cellmates' accounts of identity theft ("I didn't realize it was so easy"), and the tidbit that "the murderers were the most interesting to her."
Essentially, this girl is troubled—a fact equally on display in her still-existing Instagram account, which features terrible selfies interspersed with pictures of literally blank white space. Also, most of the comments on these pictures are from clearly fake accounts, with 5-10 posting the same comment verbatim within minutes. This is not the Instagram account of someone who is okay. If there's a lesson to learn here, it's that owning designer athleisure and keeping a stack of $100 bills handy is a great way to convince people you have a trust fund. Seriously though, it's an extreme example of how the Instagram existence we crave is more often than not an illusion, specifically designed to blind people with displays of money while obscuring the reality underneath. Maybe if we were less desperate to make our lives LOOK wealthy and fabulous, we wouldn't be so eager to believe someone like Delvey, who displayed more than a few red flags. And maybe we could stop breeding criminals whose primary goal is to spend more money on bottle service and sweatpants from Supreme. Just a thought.
Images: Giphy (5)
5 Accessories You Should Literally Never Buy
It's no secret that most betches aren't like… amazing at budgeting their money. But like, who can really blame you? You suck at cooking, but pretend to be vaguely health conscious, so a lot of your money goes towards kind of expensive salads. (How much are salads even supposed to be? I genuinely have no idea, but every time I buy a salad, I'm like "Wait, that felt kind of overpriced.") Betches are a really interesting demographic financially, because like, you'll swipe your card for a $200 pair of jeans that make your butt look dope without blinking, but your Google search history includes things like "Will cheap alcohol make me drunk faster?" and "Does generic Plan B work?" What, you Googled that for your roommate? Right.
Anyway, I'm obviously not a financial expert or anything, but I'm a self-proclaimed shopping expert, so I feel like it's my duty to help you out here. Actually, I don't think I should even go as far as to say that I'm a self-proclaimed expert. I think I just like hearing myself talk. But yeah, there's tons of shit you just straight up shouldn't be buying and I'm here to save you from that. Here are five things you should literally never buy.
Steve Madden just released about a million pairs of shoes that are straight rip-offs of the Gucci Princetown Loafer Mule. At $80, these loafers are pretty much just a glorified knockoff, but they're produced by a brand you're familiar with so you don't have to go into some creepy stockroom on Canal Street to get them.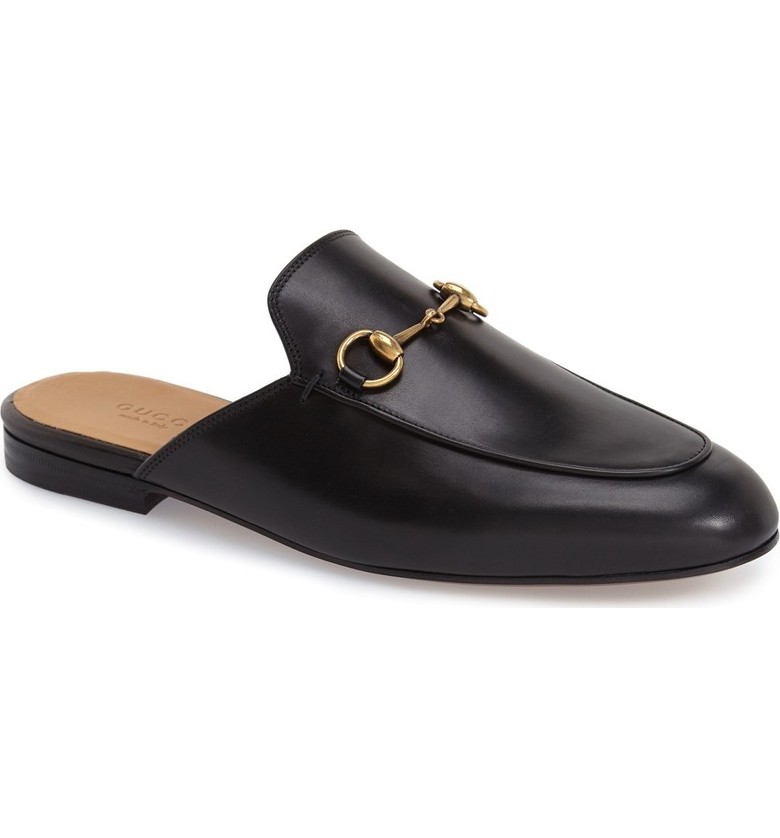 I'm not telling you to splurge on the $800 Gucci shoes and I'm definitely not bashing fast fashion. Stores like Zara and H&M are awesome for picking up inexpensive clothing that evokes a similar-looking vibe to high-end designs. However, the line between being inspired by luxury fashion and blatantly ripping it off is so fine, my Kat Von D liquid eyeliner couldn't draw it. These shoes are honestly such a scam, buying them is basically one step away from wiring money to the guy from Nigeria emailing you to send him money because his funds are tied up in Europe. There are so many other styles of inexpensive, non-tacky shoes in the world to choose from. You have literally no reason to purchase these, ever.
I have a lot of unpopular opinions regarding Lilly Pulitzer that I'll either keep to myself or save for a later date (quick preview: I think wearing boxy tunics covered in a neon seashell print is the dumbest shit you can do), but in regards to this list, do not buy Lilly Pulitzer, or any other designer ear buds. They're pretty much the crappy ear buds that came with your iPod touch a million years ago, but with a design that might make them easier to describe when you undeniably leave them at the gym in two weeks and ask the guy at the front desk if he's seen them.

Beats by Dr. Dre has $100 in-ear headphones that you should probably just spring for. Sure, they're $80 more and don't have a floral design (which seems like a plus to me, but no judgement), but by the time you've gone through a few pairs of shitty headphones, you'll have wished you just bought these instead.
You know how they say you should try to keep a plant alive before you get a dog? And that you should learn to take care of a pet before you have kids? Well, I say screw all of that and buy yourself a pair of expensive sunglasses if you want to know how responsible you really are. Plot spoiler: You're irresponsible AF and might as well just spent that $200 on Candy Crush lives because it'll last way longer.

You should definitely buy designer sunglasses if you like, HAVE to have a particular design or know that you'll be able to hold onto them for a while. For example, Ray Ban Wayfarers are a good idea, because they're a classic style and you can spot a knock-off from a mile away. However, if you're just looking for a pair of glasses that look like something you saw on Kylie Jenner's Snapchat, it's not really worth it to spend a lot. There's really no point in getting Illesteva glasses when you can get a pair that looks exactly like them literally anywhere else for less, because they're probably just a fad that you'll forget about when you watch Kylie's story tomorrow and she's wearing yet another pair. (And if it sounds like I'm contradicting myself on what I said about the faux Guccis, give it another read. The point is to find something similar, not a total knockoff.)
4. Tacky Phone Cases
I get it. You've been in line at Forever 21 for 15 long minutes and are trying to decide if the $6 choker you're about to get is even worth it. The bins by the counter, which are actually just strategically placed black holes, are starting to look appealing. You take a look through and find a glitter phone case, and it's less than $10 so you decide to get it.

Unless you want your life to be ruined, you should absolutely put that tacky phone case down. There's a 0% chance it'll save your phone during your next bender. All of the junky phone cases in the world aren't worth a scratch on the most valuable 4.7 inches of property you own (aka, your phone screen). The only thing more brutal than having a shattered phone screen is having to pay to get it fixed, so just be a decent human being and buy a legitimate phone case, like perhaps one from Shop Betches.
5. Cheap Watches
In case you haven't noticed, nobody really needs watches anymore because we're just always on our phones, which also tell the time if you didn't realize. Also, manually changing the time on something when Daylight Saving Time happens is such a buzzkill. Yes I know that doesn't happen very frequently, but of the watches I own, none of them have ever been changed with Daylight Saving Time. It's just like, too much work for my busy lifestyle.

Anyway, don't spend money on dumb cheap watches. They'll probably turn your wrist green, or break or something. Who needs a crappy watch to tell them what time it is when you have your Uber driver constantly calling you to tell you he's been waiting outside for five minutes and is about to dip out?