4 Frightening Realities Of Living With Your SO
Before I moved in with my boyfriend, I interrogated everyone I knew who lived with their partner. I'd read plenty of horror stories about couples breaking up after living together too soon. They were all frustratingly vague about how and why exactly things went wrong. My friends, sadly, were similarly unhelpful. "It's just different" was the most common offering, with "the first month was the worst" being a close second. Six weeks into living with my boyfriend, I'd agree that both those things are true. But because I'm paid to write this not a terrible friend, I'll actually explain why. Here's what to actually expect when you move in with a partner.
1. Laundry Will Kind Of Rule Your Life
This aspect of living together is particularly true if you live in NYC and the closest laundry to you is a laundromat that only takes quarters. Totally random example, NBD. But, even if you have a washing machine in the comfort of your home, or go full bougie and get it picked up, there's just going to be a lot more dirty clothing existing in your home. Especially if your partner plays sports and/or is a guy and therefore inexplicably goes through six T-shirts a day. Either way, I miss only thinking about laundry every few weeks. And of course not having anyone judge me when I used my laundry bin as a "backup tees" drawer.
2. Food Is Now A Shared Entity
If you're not already, I highly recommend listening to every episode of the Diet Starts Tomorrow podcast. They spend one episode talking about how hard it is to control your eating in a relationship. I loved it so much that I made my boyfriend listen to it. In the year and a half we dated before moving in together, I'd complained plenty about his constant desire to post up at beer gardens, or his tendency to make the whole box of pasta whenever we cooked. Now that we live together, I deal with all those struggles, plus the fact that he fills our kitchen with chips, Gatorade, and sugary cereals. Not to mention that he buys everything in bulk as though we are a family of seven.
Clearly, many of these problems exist because he also does most of the grocery shopping. I should be more grateful. But I have a late-night snacking problem, so I am instead furious that I now have such binge-able food on hand at all times. Anyway, whatever your weird food needs are (and you def have some), prepare to spend a lot of time arguing about what groceries you actually need. And/or screaming at your partner when you come home hangry at 10pm and the only food available is a microwavable corn dog.
Me to my boyfriend: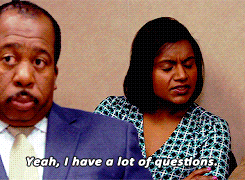 3. "Clean" Means Different Things To Different People
I'm very lucky with my boyfriend—for many reasons, but in this context, I mean because he's relatively neat. He does the dishes, he vacuums occasionally, he's kind of a freak when it comes to crumbs, you get the idea. HOWEVER. Things that I never realized are very, very important to me—like wiping down the bathroom sink/mirror, or having a designated place for shoes—won't even occur to him. This leads to a lot of arguments where I become convinced that he's actively trying to piss me off. And he has literally no idea what I'm talking about. Or where he tells me he cleaned the apartment and I come home and think he's joking. Basically, you're going to need to sit down a few weeks in and tell each other plainly what's important to you in terms of maintenance.
4. You're Probably Grosser Than You Realized
It's not like my boyfriend and I went from seeing each other once a week to living together. But I do think I underestimated how much I used my time in my own apartment to do all the weird stuff I don't think about. Like eating a block of cheese in bed, trying to get a good view of what feels like back-ne in my bathroom mirror, trying on 16 different shirts and flinging every reject on the same chair. All of these activities are made way less fun by being in a room with anyone else. And they're made UNBEARABLE if that other person starts commenting on it, which they definitely will. You are now doing it in a space that they equally live in.
Ultimately, this isn't the worst thing in the world and will actually probably curb some bad habits. But I def had a few moments of deep shame on this road. Like when my boyfriend came storming out of the bedroom demanding to know why there was almond butter on his pillowcase.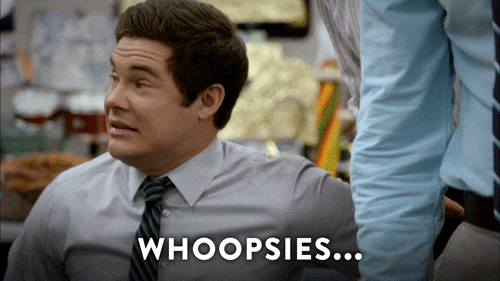 All in all, the biggest thing I've noticed about living with my boyfriend is space, plain and simple. Even with roommates, there's always a spot that's yours alone. Not having that is more of a shift than I expected. There are lots of fun parts too, like the fact that you can be naked all the time, pay way less rent, and just feel smug and happy every time you can reference OUR apartment. So as long as you're willing to have a few screaming fights, a few cool-down conversations, and a few ugh-compromises, I wholeheartedly recommend it. If you try to treat the living arrangement like one of you is renting a room and the other one owns it, I guarantee that won't work out.
Images: bigkidproblems / Instagram; Giphy (2); Unsplash/Jeremy Banks
I Regret To Inform You Stormy Daniels Says Trump's Penis Looks Like A Mushroom
Well, folks, it finally happened. And by "it" I mean "adult film actress Stormy Daniels released a book with a detailed description of President Trump's penis." I'm so sorry. I'm sorry to you, dear readers. I'm sorry to my future children. I'm sorry to my ancestors. Frankly, I'm just sorry. I guess when Stormy titled her book Full Disclosure she wasn't kidding.
How Do We Even Know This Sh*t?
A British newspaper received an advance copy of Stormy's book, and just like a middle schooler who got their hands on a sex ed book, they flipped right to the part that talks about penises. Specifically, the president's penis. George Washington would be so, so proud.
Read on if you want to hear Stormy's description of the infamous Trump Cheeto, but if you don't want to have it's big reveal in The Pee Tape spoiled, we understand.
I Can't Believe I'm Asking This But, What Did Stormy Say About Trump's D*ck?
Well, if you insist. Firstly, Stormy described sex with Trump as "the least impressive sex I'd ever had," which is actually a way better review than I would have expected. The two apparently hooked up at Trump's penthouse after a golf tournament in Lake Tahoe, while Melania was casually taking care of a newborn baby Baron. This is the exact affair that led to the $130,000 payment from Michael Cohen, which led to Michael Cohen pleading guilty and agreeing to cooperate with Mueller, which led to Trump being impeached for campaign fraud (pending). Oh what a tangled web we weave when we f*ck a porn star during a golf trip.
Melania reading Stormy's account of that day:
Okay, But What Did She Say About Trump's D*ck Tho?
Okay, okay, I'm getting to it. I just had to mentally prepare to type these words. According to Stormy, "He knows he has an unusual penis. It has a huge mushroom head. Like a toadstool." And if you thought "huge mushroom head like a toadstool" was where we tapped out for the day, think again. Stormy also described it as "not freakishly small" (again, a better review than I'd expected), but the real kicker comes when she says that during the sex she laid there, "annoyed was getting f*cked by a guy with Yeti pubes and a d*ck like the mushroom character in Mario Kart."
Aaaaand now if you'll excuse me, I have to text my boyfriend and tell him all Mario games are henceforth banned from our home.
Anything Else I Should Know?
Other important details include: Trump's fear of sharks, Trump's insistence that they watch Shark Week while f*cking, the fact that Hillary Clinton called while she was there,  and that Trump offered her a spot on The Apprentice in exchange for some mushroom d*ck action.
In other news, I now have PTSD from writing this article and will be taking the next six weeks off work to recover.
Heads up, you need to keep up with the news. It's not cute anymore. That's why we've created a 5x weekly newsletter called The 'Sup that will explain all the news of the week in a hilarious af way. Because if we weren't laughing, we'd be crying. Sign up for The 'Sup now!
5 Reasons Men Should Not Be Allowed To Wear Flip-Flops
Acceptance around a man wearing flip-flops in the summer is a more divisive issue than whether Melania Trump is actually part of an elaborate hostage situation. Some people are for (exclusively men); some people are against (everyone else along with a handful of highly considerate men). Let's end all arguments now—men in flip-flops are nasty af. Unless you're one of the few hygienic men out there who gets weekly pedicures at their local nail salon, you do not have the right to disturb the world as you're proudly fanning your crusty feet. Our rapidly crumbling civilization gets exponentially closer to apocalypse every day, and  you're not exactly bringing the Zen with your vile feet. As summer kicks in, we're in no uncertain terms here to ask you not to wear flip-flops. We've compiled a number of convincing reasons, lest you think we didn't have a strong argument.
1. Your Feet Are Disgusting
Unlike women, most men don't get their feet scrutinized and scoured by a small woman talking shit to her coworker while she's buffing away dead skin and sadness every week. There's no polish to be found even though, quite frankly, it would help hide that bout of yellow fungus on your left big toe.
Since women are used to meticulous self-judgment and head-to-toe analysis by our bitchy friends (love ya!), we're naturally programmed to keep that shit lookin' fly. Or at least, not looking diseased. Men roll out of bed in the morning and we're lucky if they remember to brush their teeth. So we understand your lack of awareness around foot hygiene. But understanding does not equal acceptance. Ya feel me?
2. Your Feet Are Hairy
Nothing's hotter than a dude rocking a fur coat from the ankle down—said nobody ever. While you try to re-swallow that vomit that just rose in your mouth, let's all accept that men, by nature, have hairier feet than women. Sandals and their cousin, the flip-flop, just show all that shit off even more. Hard pass. However, might I take this opportunity to introduce you to the body groomer, which is the most essential all-purpose tool that a man should invest in pretty much as soon as puberty hits? No, it is not too much to ask…we women endure literal torture to look the way we do. Again, you're welcome.
3. You'll Get Foot Problems
Fun fact: flip-flops are incredibly bad for your feet. According to The Telegraph, "the flip-flop's lack of support, coupled with the gripping motion needed to keep it attached to your person … puts extra strain on your metatarsal joints." So combined with the fact that comfortable flip-flops don't exist, there's no arch support, AND you're damaging your joints, why would any idiot wear these casually?
4. The Sound
You know what isn't attractive? A guy walking toward me while his feet make a frrrrphmf frrrrphmf frrrrphmf sound akin to a small duckling being kicked down a city block. STOP. Plus I KNOW your feet are sweaty based on said sound, and the idea of your putrid, sweaty duckling feet walking towards me attached to a mouth that will say something stupid is causing me to have a rage blackout.
5. What Happens When You Go The Bathroom
Unlike civilized women, men pee standing up. At a urinal. Next to other dudes. You know what happens when one dude misses or splashes said urinal? Pee happens. It could happen on the floor. It could splatter onto Mr. Flip-Flops feet. Think about that next time you see a man in flip-flops.
If you absolutely insist on wearing flip-flops, then serious regular foot maintenance is mandatory. Yes, we know it hurts like hell when the cuticle cutter digs into the side of your toenail, but that does not excuse you from doing your part to keep civilization alive. Also plan accordingly for the extra five minutes that will be added to your morning ritual for hair removal.  If you choose to spend that extra $20 per week on something other than a standard pedicure, you can take your closed-toed shoes and go. Just go.
Images: Peter Hershey, Unsplash; Giphy (6)
Five Guys Reveal Their Biggest Turn-Off In Bed
Okay fam, this was a traumatizing fun one. I polled every straight man I could find for this article on guys' biggest turn-offs, which nearly cost me both my job and my relationship. (Pro tip: Don't ask your boyfriend this type of question unless you enjoy picturing them with other women. I, as it turns out, do not. Live and learn.) Because guys can sometimes miss the nuance in certain questions, I got a lot of useless answers like "throwing up" or "peeing," which I've chosen to exclude. I trust my v sophisticated readers to understand that bodily fluids intended for the toilet are a turn-off in bed, unless you are expressly into that. Instead, I've listed the five stories below that made me go "oh shit, have I done that??" Read on, and sorry in advance.*
*Disclaimer: Sexual preferences are obviously different for everybody; what you read here does not necessarily apply to your situation. (But like, it probably does.) Also, names have been changed to protect the perverts I polled innocent men volunteering their stories.
1. Acting Like A Porn Star
One guy we'll call Jason, 25, shared this story. During sex (which was otherwise fine/good), the woman was working overtime to make it clear she was enjoying herself. Like, violently extended eye contact, over-the-top moaning, frequent references to his dick and its capabilities. To top this all off, they finish up and she has cum sticking to her body—which she then proceeds to WIPE OFF WITH HER FINGER AND EAT. At this point, Jason "nearly vomited". While I'm hoping I don't have any cum snackers in the audience, there's a larger lesson here. Being enthusiastic/into it? Good. Emulating a porn star to the point where you put yourself on a dick-and-semen-only diet, just because you think the guy's into it? BAD. Again, if you enjoy the taste of semen, go crazy: it may help you live longer. But remember that what guys watch doesn't always line up with what they actually want. And for god's sake, remember that you also have wants that should be filled. Specifically, wants that don't involve eating cum.

2. Letting Your Pet Watch
Ok yeah, this one isn't all that mindblowing. But a surprising number of guys either referenced this or vehemently agreed when I mentioned it as an example. So I figured I'd include it. While owning a dog is an excellent life move, both for your Hinge profile pictures and general well-being, your precious pup does not have a place in the bedroom. (Don't even get me started on cats. Though TBH if someone came over knowing there was a cat there, who knows what they're into.) For reasons I still can't quite figure out, 7/10 dudes have a traumatizing experience of being mid-sex, looking up, and locking eyes with your four-legged friend. Ladies. LADIES. What are we doing?? How do 7/10 of us not know this is not acceptable? I'll take this time to quote Panic! At The Disco, and chime in with a "haven't you people ever heard of closing the goddamn door"??
Please do not let your pet stay in the room while you have sex, or I will be forced to call the authorities.

3. Not Cleaning Up Down There
I'm just going to paste the texts I got about this one here. The whole situation makes me sad and I don't have the emotional strength to re-word it myself. Here it is, in its unfiltered glory:
"Once I was fuckin a girl and she had a huge dark thick singular hair popping out… It was staring me in the face the whole time. I couldn't finish." – Adam, 26
"Little bits of toilet paper in the butthole or vagina area HUGE turnoff." – Dan, 24
"Pustules in the face when eating out a girl. That's a definite turnoff." – Will, 28
Ok let's unpack this!! First of all, yes, I associate with degenerates. These are partly things that you can avoid, and partly evidence that men watch too much porn and still expect women have Barbie vaginas. So women should LOOK like porn stars, but never act like them (see #1). Got it. BRB, walking off a cliff. Specifically, I'm guessing "pustules" are referring to ingrown hairs and not an active STD, which is so sad. (If it was the latter, then fine.) It means the woman in question was actually making an effort to be hairless, and suffered an unavoidable consequence.
If there's a lesson here—and I'm not sure there is— maybe make sure you don't have anything really pus-y (pun INTENDED) before having someone go down on you. Or like, do it anyway because eating you out is a privilege and a gift. Same goes for the whole "singular hair" comment—you can either do a quick run with tweezers, or decide you don't give a fuck. Up to you.
My least favorite by far is the whole toilet paper thing—that does kind of seem on the woman to control. Like, you'd be pissed if you went down on a guy and got a mouthful of Charmin too. (Slash terrified because why was he using toilet paper on his penis. Is it an Usher/greenish discharge situation?? I'm sorry. I'm disgusting.) Anyway, this one felt worth noting because it's very possible you've done it and not known. Aaaaand now I have yet another thing to add to my list of things to worry about before sex. Cool.
I include this with a word of caution, though. I had a shitty high school boyfriend who told me to go "wash myself" before every time we had sex, and it was fucked up and scarring. Know that there's a line between being polite and being made to feel like your genitals are gross. Don't have sex with guys who cross that line.

4. Making A Sex Schedule
This one came from a guy who's in a long-term relationship (it shows). Specifically, Matt, 27, cited "providing a time bound" as a turn-off. The example he gave was "you need to stop playing video games by 11 if you want to have sex." As someone with a full-time job, I have to say that an 11pm start time seems generous. But I do understand how treating sex like you're Monica Geller in wedding planner mode is not exactly hot. For one thing, we already know guys have trouble performing if they're under any kind of pressure. For another, it really removes any glimmer of the notion that the woman was just spontaneously turned on by you and decided she wanted to have sex.
So, while I understand (and lightly applaud) the impulse, maybe stay away from this practice for both your sakes, unless you've both mutually agreed to setting up a schedule to revive a dead bedroom. Otherwise, just have sex when you're both in the mood. And if that's not happening frequently enough, you have a different problem from time management to figure out.

Everyone sufficiently scarred? Good! That about fills you in on my last 48 hours. Please don't think that I'm writing this article as "what you're doing in bed that's not getting you a call back." I am, as Carrie Bradshaw would say, a sexual anthropologist. Whether or not you think these complaints are reasonable, it can't hurt to know what the enemy the men you're having sex with are thinking. Well, it can hurt but like, it's useful. Now if you'll excuse me, I have to go repair the damage this article caused to my relationship.
Images: Giphy (4); Pexels / Moose Photos (1)
These Allegations Against Alabama Senate Candidate Roy Moore Are Gross AF
I just…honestly….I don't even know anymore. I'm running out of words to say so I'll let my boyfriend SNL's Colin Jost explain the present state of our world:

The rootin' tootin' cowboy hat-wearing sex monster on the far right of that graphic is former Alabama Supreme Court Judge and current contender for the Alabama Senate seat, Roy Moore. It's very likely you've heard Moore's name in the media in the last few days, thanks to shocking allegations that when Moore was in his 30s, he engaged in not one, but MULTIPLE relationships or attempted courtships of teenage and underage girls. There's a word I'm searching for…it's somewhere between disgusting sleaze ball and piece of pedo trash, but for now I will continue to refer to him as "Moore" or "Mr. Sex Monster" for #journalistic purposes.
WTF Did He Do?
Before we even get into his fondness for underage women, it's worth noting that Moore was already proving himself wildly unfit for office for a plethora of other reasons. He disobeyed court rulings, getting himself kicked off of the Alabama Supreme Court twice, believes homosexuality should be illegal, and said Muslims should not be able to serve in Congress. So yeah, a truly upstanding representative of our great country.
The first woman to come forward with allegations of sexual misconduct against Moore, Leigh Corfman, claims that when she was 14 years old, Moore (32 at the time) took off her shirt and pants, groped her, and guided her hand to touch him over his underwear. I repeat – an adult male in his thirties tried to make a high school freshman give him an OTPHJ. In addition to this story, three other women came forward claiming that Moore either made advances towards them, took them on dates, or went so far as kissing them when he was in his thirties and they were all between the ages of 16 and 18. At that time, the age of consent in Alabama was 16, so Corfman's situation was most certainly illegal, but all four of the accounts are, in proper legal jargon, majorly fucked up.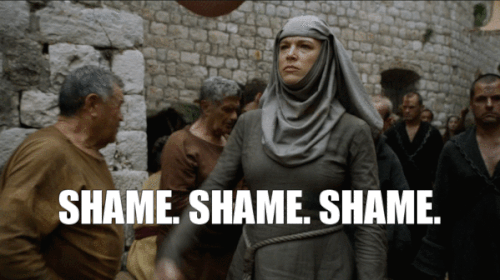 On Monday, a fifth accuser, Beverly Young Nelson, detailed an aggressive account from when she was 16, in which Moore allegedly lured her into his car after her shift as a waitress, and proceeded to grope her breasts, and squeeze her neck as she tried to fight him off, eventually attempting to force her head into his crotch. Blowjob head-pushing should be a federal crime punishable by law no matter the situation. Prisons would be overflowing with politicians, frat bros, and Tinder hookups. Oh, and he was literally banned from his local mall for scamming on teen girls, so we might come out of this with a Senator who is allowed in the White House, but not Abercrombie. That's where we're at.

Does Anyone Even Care?!
In any normal, rational world, these allegations would be horrific and damning enough to cement a swift disqualification from any campaign for political office. However, we clearly do not live in a rational world, as evidenced by the fact that our country's President is an admitted pussy-grabber, and was accused of assault and harassment by over twenty women and it doesn't mean shit. *takes ten shots*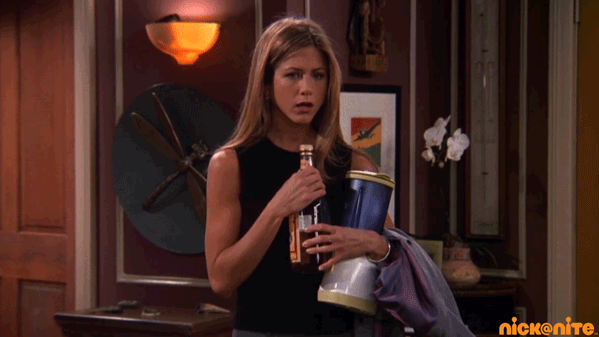 Some Senate Republicans are actually thinking with their brains and are calling for Moore's removal from the senatorial race. Senate Majority Leader, and Yertle the Turtle, Mitch McConnell said he "believes the women," which is about the first thing out of his mouth that hasn't made me want to punch him right in his flabby jowls. Of course, even Republican officials coming forward in opposition is still not enough to convince the people of Alabama that a sexual predator is obviously not an acceptable choice for office. The race between Moore and Democratic nom. Doug Jones is still inexplicably close, and Moore is using every last big bad huffy puffy breath to completely deny all allegations against him, claiming "fake news" and political sabotage.
Alabama State Auditor, Jim Zeigler, is one of the people rushing to Moore's defense. He literally said – I couldn't make this shit up if I wanted to – "Take Joseph and Mary. Mary was a teenager and Joseph was an adult carpenter. They became parents of Jesus." Ok, no. If I learned one thing in the CCD classes I did not pay attention to, it's that Mary was a virgin. As in untouched. No P in V = J if you catch my drift. In defense of his own actions, Moore said, "I don't remember dating any girl without the permission of her mother." If you're in your thirties and have to check with her mommy if your brand new friend can come over for a playdate, she's too young for you, bro.

The Alabama Senate elections are slated for December 12th (Alabama betches – U registered?), and while many Republicans are coming out in support a potential write-in candidate being thrown in the mix or expelling Moore from the Senate, this creeper still might get elected. If I may, I would like to offer some suggestions for write-in nominees who are proven to be more competent and less morally deplorable than Moore: any of the women who bravely came forward, Oprah, a cardboard cutout of Obama, your local town pool lifeguard, a tree. Scratch that, I just found out Channing Tatum was born in Alabama, and I think Senator Magic Mike kinda has a nice ring to it.

Update: Since publishing this article, four more women have made allegations against Roy Moore, bringing the total amount of women who have accused Moore of being a gross ass skeeze to nine. All of the women alledge Moore attempted to start relationships with them when they were under age and he was in his thirties (vom), and at least two of them accuse him of sexual assault. We'll continue to update this article as new allegations arise because like, I just have a feeling more allegations are going to arise. IDK what it is. I'm just like, kind of psychic when it comes to sexual misconduct allegations. I have a fifth sense.

Heads up, you need to keep up with the news. It's not cute anymore. That's why we've created a 5x weekly newsletter called The 'Sup that will explain all the news of the week in a hilarious af way. Because if we weren't laughing, we'd be crying. Sign up for The 'Sup now!
Turns Out Bill O'Reilly Is An Even Bigger Shitbag Than We Thought
Here's some not surprising news: Bill O'Reilly is a garbage bag of a human being. Besides looking like every gross old man that your mom tells you to avoid at neighborhood parties, he actually is that gross old man that coworkers tell you to avoid at, like, your fucking job.
In a series of equally not-surprising scandals at Fox News, it's now been reported by The New York Times and the Washington Post (not fake news!) that Good Ole' Bill secretly settled one of six (SIX!!!) sexual harassment allegations with a network contributor for $32 million – which is a fuck ton of money, even by serial sexual harassement standards. But did that stop Fox News from renewing his contract? Of course not. Literally why would it?

The victim, legal commentator, Lis Wiehl, alleged O'Reilly repeatedly harassed her and engaged in "a nonconsensual sexual relationship" with her. According to Wiehl, O'Reilly sent her gay pornography and "other sexually explicit material," which is like the old people version of random dick pics. Either way, that's fucking nasty and way, way illegal.
That's right, gentlemen, it is illegal to randomly email porn to your coworkers. Set a reminder in your phone or something so that you don't forget! Apparently a lot of you are…

In case you've been living under a rock, O'Reilly was let go from his job at Fox News after a very casual 6 sexual harassment scandals and settlements were exposed. This settlement is so far the largest of the bunch, making it the most damning for both Fox News and O'Reilly. Like, is keeping a sexual harasser on your staff really worth $32 million? Was The O'Reilly Factor really that good? Probs not.

Of course, though Shitbag Bill (new nickname!) claims that he is the victim and that this is also lamestream media lies, his empty AF pockets tell an entirely different story. *Whispers* One of toxic masculinity that endangers and belittles women in the workplace. Mmmmbye!
BILL: It's one sexual harassment suit, Michael, what could it cost? 32 Million dollars?

Heads up, you need to keep up with the news. It's not cute anymore. That's why we've created a 5x weekly newsletter called The 'Sup that will explain all the news of the week in a hilarious af way. Because if we weren't laughing, we'd be crying. Sign up for The 'Sup now!
Scott Disick And Bella Thorne May Still Be A Thing, Unfortunately
The past few months, Scott Disick has been cycling through underage girls faster than Kourtney can scream "I'M DOING WHAT'S RIGHT FOR MASON AND PENELOPE." It seemed like something more might be developing last month when he took Bella Thorne to Cannes with him, but she went home after like, one day and was swiftly replaced with some other chick. Bella went back to hanging out with her old ex, and Scott clearly found a different, um, pleasure source. We thought that was the end of Scott and Bella, but not so fast.
Bella, who has spent more time lately being a thirst trap on Instagram than being an actress, posted a picture earlier this week in a tiny bikini pretending to eat a burger. At first it just looked like standard thot behavior, but upon closer inspection, we've deduced that she's standing in Scott's backyard. There aren't many places with a view like that, but it looks like Scott might be busy enjoying the view of Bella's ass.



So are Scott and Bella a real thing, or are they just doing over-the-pants stuff hanging out? It's too soon to know, but clearly Scott gives negative fucks about what people think about him. At 19 years old, Bella is probably a little young to be a stepmommy to his three kids, but she's Scott's ideal age for a sexual partner *shudders*. We're not sure what this means for all the other girls that have been hanging around him in the last month (*cough* Sofia Richie), but they'll probably find some other C-list celebrity to pretend to be "just friends" with.
Long live Scott and Bella, maybe they'll at least make it til the end of the summer?