The 30-Year-Old's Music Festival Survival Guide
Betches may receive a portion of revenue if you click a link and purchase a product or service. The links are independently placed and do not influence editorial content.
The weather is warmer, activities are back, and if you're reading this, you might be making your music festival debut this weekend. Never mind the fact that you can barely stand still for 30 minutes without lower back pain and only know the 15 seconds of that one Jack Harlow song that made the rounds on TikTok, you, a millennial, decided to purchase tickets to Governors Ball. Who among us hasn't gotten excited at the idea of seeing the likes of Migos, Halsey, and J.Cole perform and pictured our main character moment? (Not to mention, the "candid" Instagrams we'd take?) I know it's been a while since many of us have spent an entire weekend in the company of thousands of strangers, listening to music, so here are a few things you shouldn't leave home (remember leaving home?) without, coming from me, a very tired millennial.
Comfortable Shoes
~The kids~ will be wearing platform booties or even *gasp* something with a slight heel, but we both know the last time you wore a half-inch block heel, you couldn't walk for 48 hours. Don't do it to yourself. When you're running from stage to stage… or simply standing in place… you'll regret going for form over function. I trust you still have some biker shorts left over from the summer of 2019, so just dig up a matching sports bra and go for the athleisure look.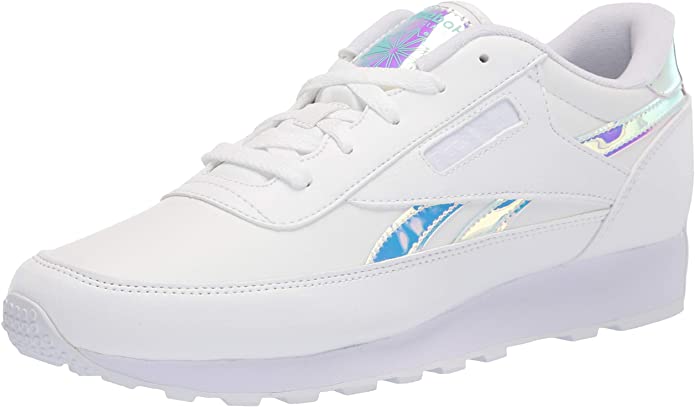 Reebok
Women's Classic Renaissance Sneaker
Glitter
Judging from the singular episode of Euphoria I watched (I found it too upsetting to continue), glitter is back. As are low-rise jeans. As are matching plaid sets. And butterfly clips. You know what, might as well dust off your crimping tool and all the polos you can find. Plus your Von Dutch hat for good measure. I think I still have that silvery-pink lipstick somewhere…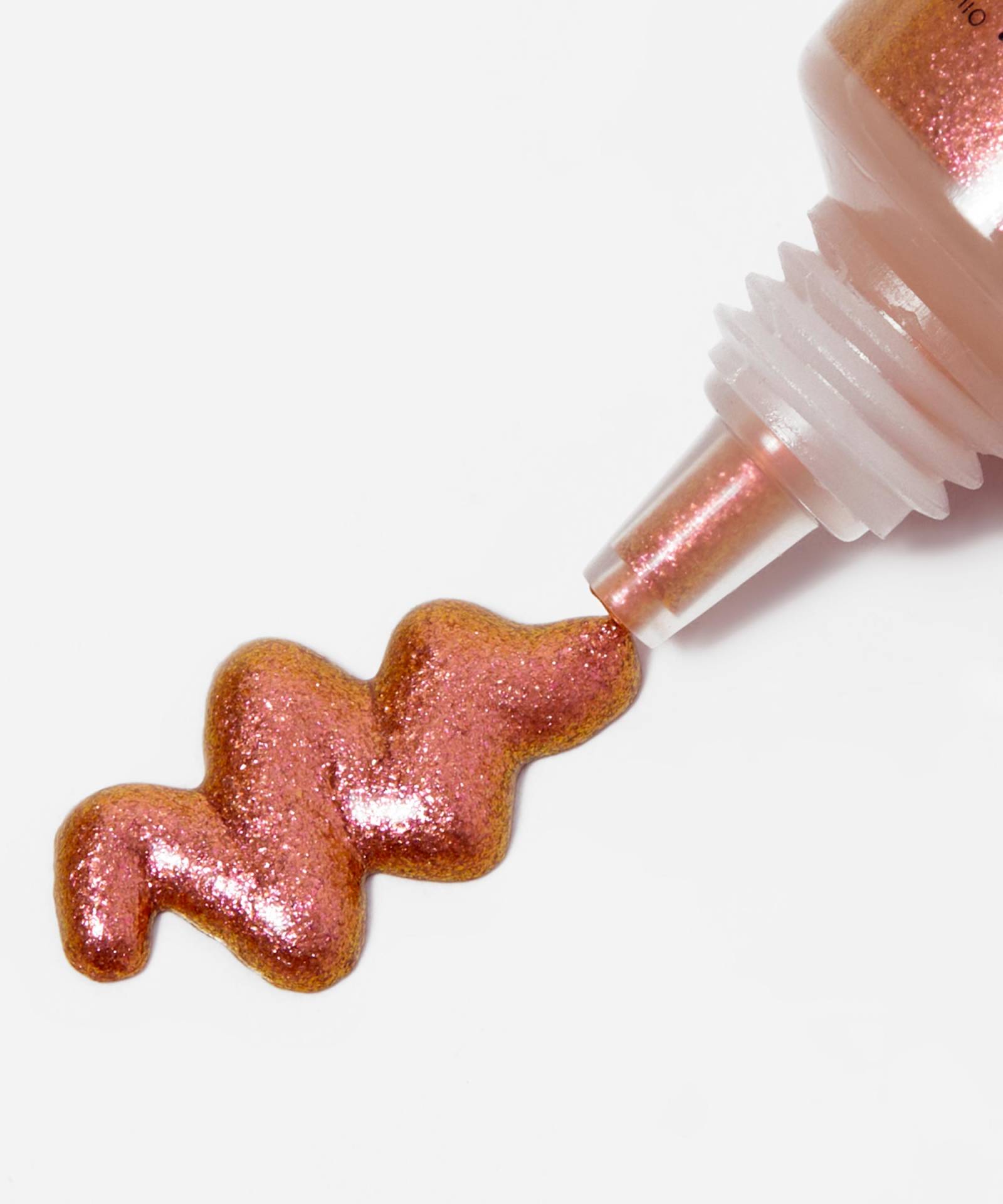 Danessa Myrix Beauty
Colorfix Foils 24-Hour Cream Color
SPF
You don't need any more wrinkles—you'll feel old enough as it is—nor do you need your entire next week ruined by an embarrassing sunburn. Get one that can be used on the body and face so it doesn't take up as much room in your fanny pack—which, thankfully, are back in style.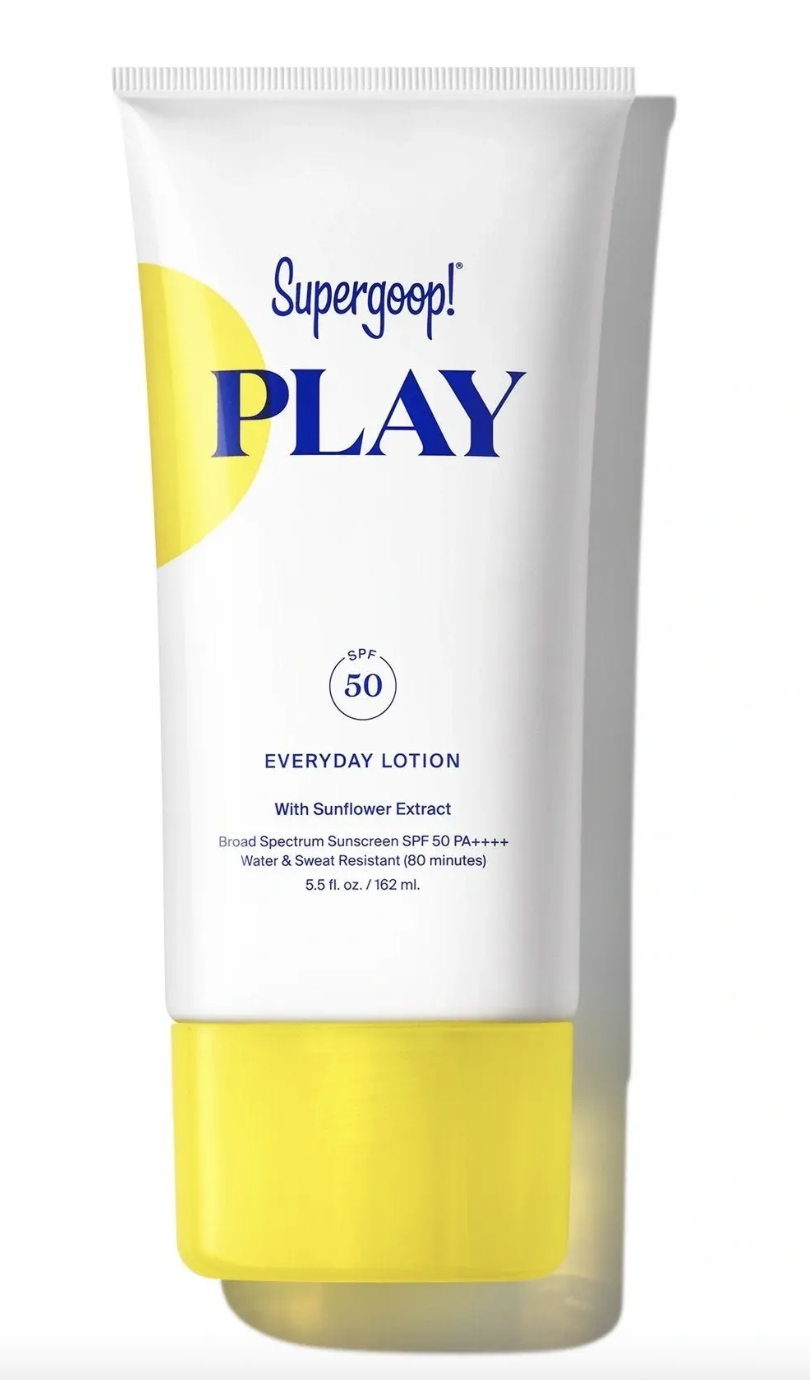 Supergoop!
PLAY Everyday SPF Lotion
Earplugs
Remember when feeling the bass rattle your internal organs used to electrify you, and now it makes you want to lie down? Yeah. Earplugs.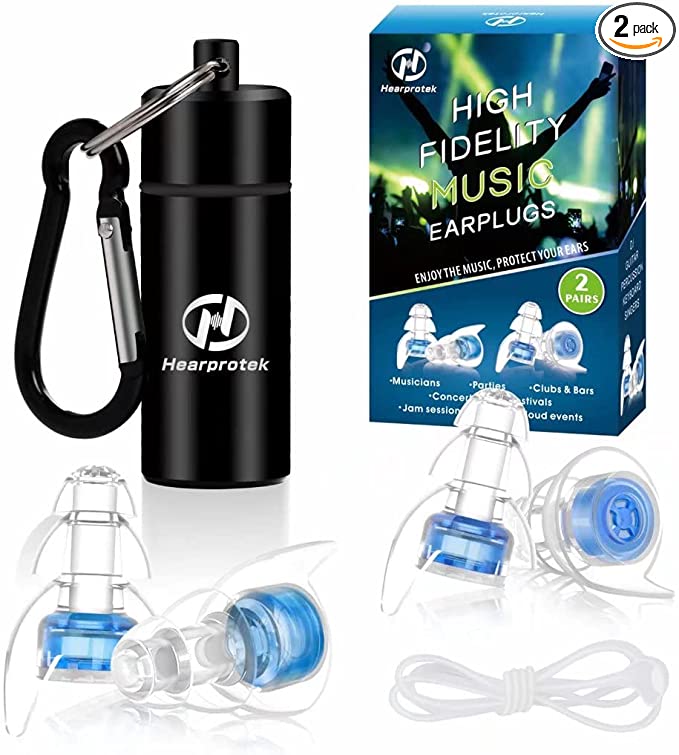 Hear Protek
High Fidelity Concert Ear Plugs
Tickets
Your days of hopping fences are very far behind you; we all know your knees couldn't handle that high of an impact (not that I'd condone trespassing anyway…) so you'll need tickets, which are available here.
Butt Pads
Not to adhere to any toxic beauty standards, but to sit on, since apparently BYO chair is not allowed. Don't lie to yourself; you know you've uttered the phrase "I could use a nice sit" only semi-ironically.
Eternal Youth
This festival season's must-have accessory is the unbridled energy you can only get from eternal youth. Hope you've all located your fountains and signed your pacts with the devil! Otherwise, maybe an espresso martini? Good luck.
Image: Videophilia Stock / Stocksy.com
UPDATED: The Last Day Of Governors Ball Was A Total Sh*tshow
Anyone who's ever put together even a halfway decent birthday party knows that event planning is a pain in the ass. There are always unexpected factors, and it's difficult to make everyone happy. Multiply that scale to a large music festival, and things are bound to go wrong along the way. Even if a festival isn't organized by sociopaths like Billy McFarland and Ja Rule, sh*t happens. Case in point: this year's Governors Ball festival in New York City, which took place this past weekend.
Things ran smoothly for the first two days of the festival, but then on Sunday, everything went wrong. There was rain in the forecast for much of the afternoon and evening, calling the outdoor festival into question. On Sunday morning, the festival organizers announced that gates for the festival would be delayed until 6:30pm, a casual seven hours after the festival was supposed to open. The only problem? The weather on Sunday afternoon in NYC was literally beautiful. Like, at 2pm I willingly walked 30 blocks instead of taking the Subway because it was so nice outside.
People were understandably a little pissed that their festival day was being shortened because of "thunderstorms" while it was bright and sunny. I'm not sure what weather forecast the Governors Ball team was looking at, but apparently they were in a room without windows to just look outside. Either way, 6:30pm was the start time, and the performance schedule was moved around to still fit in as much as possible. Sets were shortened, things were pushed later, and everyone still made their way to Randall's Island Park to enjoy what was left of Day 3.
But that was another problem. When the festival starts at 11:30 in the morning, people trickle in throughout the day. When the festival starts at 6:30pm, everyone shows up at 6:30pm. One of my roommates was at the festival yesterday, and she detailed her experience getting in: "We waited 40 minutes to get our will call tickets and another 45 to get into the actual festival. If they had just started the festival during the day, there would have been much better crowd control." With shortened sets starting as early as 6:45, many fans were stuck in lines while their favorite artists were performing just a few hundred yards away. It was already a clusterf*ck, but the Gov Ball nightmare was just getting started.
At 9:35pm, Governors Ball posted the following message on their social media accounts, as well as on the screens at the festival. It still wasn't actually raining yet, so people were both confused and annoyed. Most people at the festival had only gotten to see one set by the time the evacuation started, and the headliners for the day (The Strokes and SZA) never even got to go on.
It's important to understand that Gov Ball doesn't just take place in a park somewhere in NYC. It's on Randall's Island, a tiny little island in the middle of the river between Manhattan, Queens, and The Bronx. There's no Subway stop on the island, so the only way to get back into the city is to take a bus or walk across the bridge. Predictably, things got bad quickly once the torrential downpour started. The initial round of shuttle buses was gone after a few minutes, so people took things into their own hands.
One person at the festival described her experience: "We tried to wait it out under a (leaking) tent but the crowd didn't die down and neither did the rain, so we left and the shuttles were all gone so we joined the literal hoards crossing the bridge by foot."
Yes, you read that right. Thousands of people were crossing the bridge back to Manhattan in the middle of a lightning storm BY FOOT. This truly looks like the scene after a major natural disaster.

Another festival-goer had a similarly awful experience:
"Everyone left at the same time so I knew it was going to be chaos. We were body to body walking through mud to get to the bridge. There was so much water that people's shoes were coming off. When we got to the bridge, it was raining so hard that it felt like a kids water park where the bucket just dumps water on you. People were pushing and stopping to avoid the rain, so we kept pushing through to get over the bridge."
Here's a video of what it was like on the bridge:
Gov ball evacuation was apocalyptic pic.twitter.com/wHl8Hqn1Cg

— negative nancy drew (@k8sanz) June 3, 2019
One of the Gov Ball attendees also added that "there was no one directing anything. We just had to figure out how to get out." To me, that's the craziest part. Even if things are messy and overcrowded, how do they not have an actual plan for how to deal with a situation like this? You can't just flash a giant sign telling people to proceed to the exit when the exit is just a bridge with no shuttle buses in sight.
Pretty quickly, the Governors Ball team announced that they would be issuing refunds for Sunday, which is obviously the right decision. It was clear why the festival got shut down when it did, but it seems like they majorly screwed up by delaying the start time so much. Even if the headliners wouldn't have gone on, at least people could've seen like, two acts before the bad weather started.
Though this year's Governors Ball will probably be remembered for the absolute sh*tshow that was Sunday evening, the other two days were actual pretty great. The highlight? Probably when Matty Healy, the lead singer of The 1975, called out Kendall Jenner and a bunch of influencers for walking in front of the stage.
here y'all go pic.twitter.com/xCnSnMW0ZM

— isa hates u (@imjustisa) June 3, 2019
For every thousand people that were stuck on that bridge, at least we got one excellent takedown of a Kardashian. It's the little things. But this isn't even the first time that Governors Ball has been messed up because of bad weather. Back in 2016, organizers canceled the third day of the festival, which was set to feature Kanye West as the headliner, and people were outraged. Ouch. If you've been personally victimized by the Governors Ball monsoon of 2019, feel free to drop your experience in the comments below, and make sure to cop that refund for your troubles. This is why I don't go to music festivals!
UPDATE: Well, the Governors Ball organizers clearly got a lot of angry DMs, because on Monday night they put out a message from the founders on their website. In the message, they give a more detailed explanation of what went into their decisions on Sunday. Most importantly, they explained why the starting time for the festival was pushed back so far. At 8am, the team was told "that there was a high likelihood of thunderstorms and lightning throughout the afternoon, with 4pm-6pm being the most problematic and the most threatening." At 11am, they got an updated forecast with the same information, and pushed back the gates to 6:30.
In the statement, they stick by their decision to push back the opening. "At around 5pm, the expected weather system did in fact come through the NYC area and hit Manhattan and Brooklyn with thunder, lightning and heavy rain. This weather was close enough to the festival site that we would have had to cancel and evacuate had it been a normally operating festival day." Okay, so I live in Manhattan and I didn't see any thunder, lightning, or heavy rain at 5pm, but maybe the storm didn't hit my neighborhood. Who knows.
The founders acknowledge that the evacuation situation wasn't ideal: "While we are happy that no injuries were reported during the evacuation, we aren't going to sugar coat things here. When you are evacuating tens of thousands of people from any site, it is a challenging endeavor." This is obviously true, but they didn't really have anything to say for why the actual evacuation was such a dangerous free-for-all.
After reiterating that everyone will be getting refunds for Sunday, the message concludes with the announcement that the Governors Ball team will age doing a Reddit AMA this afternoon at 1pm. I have a feeling it's going to involve a lot of angry Strokes fans, and probably some people trying to explain how weather works. If you want to follow along on Reddit, here's the link, and please tell me if anything important happens.
Images: @govballnyc (2) / Instagram; @k8sanz, imjustisa / Twitter
7 Bachelorette Party Ideas That Aren't Overdone
When it comes to planning a bachelorette party, sometimes it can feel like you're trying to reinvent the wheel. Like, there are only so many options, and chances are, you've already been to Vegas for a Bachelorette party, whether you wanted to or not. But by the time your wedding comes around, you might be sick of Vegas or Nashville (epitome of first world problems, we know). But that doesn't mean you have to sit around drinking wine coolers in your friend's basement. There are still plenty of options out there that aren't super overdone. For your own bachelorette party, mix it up with one of these unique but just as fun bachelorette party ideas that are not something you and your group have done a million times already. Jenna Miller, Creative Director at Here Comes the Guide, and the blogger girls at Inspired by This outline their fave picks below.
1. Festival Fun
There is no shower quite like the one you take after a 3-day festival. That is THE shower.

— Betches (@betchesluvthis) April 15, 2019
If you are one of those people who has to post Instagram Stories of every concert, hit up a music festival for your bachelorette party. Just like Vegas isn't your only option for a good bachelorette party, Coachella is NOT your only option for music festivals. There are plenty of local festivals going on year-round, featuring all different styles of music.
Some options include:
There are music festivals in pretty much every big city, so if you're looking to roll a 'gram-worthy destination in with a live music festival, just Google " festivals in " and we promise you, you will get a bunch of options.
2. Foodie Heaven
But if you're into festivals but less so for music and more so for food, hit up a food festival instead. Events like Feast in Portland or LA Food Fest allow you to wine and dine your way to bachelorette bliss. Again, every city will likely have a million festivals, and these events are so common, but not all of them are good. So make sure you do your research beforehand. You actually want to have a good experience and not end up at the Fyre Festival of pizza festivals.
3. Bespoke Theater

"What happens in Vegas stays in Vegas" so we've had a difficult time procuring enough data for a proper comparative analysis. But we've learned the bachelorette party options out there are Chippendales and Thunder from Down Under. We're not sure which one came first, but they're pretty much the same concept: You watch guys dancing on a stage. If you've ever seen the movie Magic Mike, which is a semi-autobiographical film about Channing Tatum growing up in the 90s, you'll know this was a popular concept back then… in the 90s. Obviously, it still exists to some degree but probably in its twilight years.
Fondudes is the 3.0 version of bachelorette party ideas. It was created for the modern bride. Bachelorette parties in Vegas only happen in large, general groups, which inherently make the experiences non-unique. Your wedding is the seed of your marriage, and your bachelorette party is the seed of your wedding, so make it special! Fondudes is different because they customize each show individually for each group. They invented the crazy concept and call it Bespoke Theater. It allows them to produce bachelorette parties that are exceptionally targeted and downright wild. Trust us.

4. Party Bike
You've probably seen, and envied, a caravan of drunk bridesmaids pedaling down a busy city street. Companies like Nashville Pedal Tavern and Denver Patio Ride allow you to sightsee, blast music, and pedal down the street while enjoying some tasty libations. 

5. Drag It Out

Bottomless mimosa brunches are delightful. But when you can enjoy your boozy brunch with great music and fab female impersonators? You have yourself an epic bachelorette party. Unleash your inner diva at the world famous Drag Brunch in New York and Miami.

6. Mix It Up
Grab your bridal party and take a group mixology class, because it will definitely come in handy later in life to know how to mix more than a vodka soda. Companies like Urban Matter in Chicago and EatWell DC invite you to stir, shake, and sip as you learn how to make some creative cocktails.
7. Booze Cruise

Who doesn't love a booze cruise?! If you visit a location with a nearby body of water, this is such a fun way to spend an afternoon—or all day! Kill a couple of hours enjoying the fresh salty air with a drink in hand. If you're in L.A. book with a company like Pacific Ocean Charters and watch your worries wash away with the waves.
Images: @betchesluvthis/ Twitter; Giphy (3)
How To Recover From A Festival When Taking A Sick Day Is Not An Option
If you've scrolled through Instagram recently or walked through Penn Station wondering if there's an LF convention in town, you're well aware that festival season has begun. If you just got back from Gov Ball and you're wondering how to cope post-festival, we've got you covered. From the shitty alcohol you snuck in a Poland Spring bottle to the French fries stand you just had to stop by in between artists, you feel pretty shitty right now and we're here to help. Here's how to undo the damage from a music festival:
1. Get A Good Night Of Sleep
This should be obvious, but in case you somehow feel the need to rally and go out the night after a music festival because you literally can't stop won't stop, we're here to tell you that you should actually stop. At least for a couple days. By catching up on sleep and getting your body back on a normal sleep cycle, you'll find that you'll start feeling better without any crash diets or excessive amounts of coffee. Plus, it's been proven that more sleep prevents you from craving fattening foods, so you're basically dieting just by cancelling plans and going to sleep a bit earlier. You're welcome.

2. Eat Frequent Mini-Meals
If you're feeling bloated or nauseous from indulging in fast food or salty snacks after a festival, try eating small, frequent meals for a couple days afterwards. Instead of eating three meals a day, break up your meals into 5 or 6 different ones to keep your metabolism moving and help get your digestion back on track. Your metabolism speeds up when you consume mini-meals throughout the day, so you're helping your body recover naturally by keeping it as active as possible after you've been treating it like shit all weekend.
3. Go Do Cardio
No, really. Go. Not only does getting a good sweat feel amazing, but it actually helps you recover from all of the alcohol you've been consuming. When you do a spin class or go for a run after a weekend of drinking, not only is your body burning calories, but it's also literally sweating out the alcohol that's still in your body. So, if you start smelling vodka mid-SoulCycle, just try your best not to vom before arms and know that you're doing something right.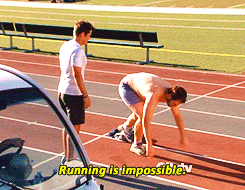 4. Take Biotin
There are few occasions where betches depend on supplements, but if your nails, hair, and skin need some serious TLC after a festival, biotin is literally your new best friend. Biotin is a natural supplement that helps strengthen your nails, fix your damaged hair, and help hydrate your skin, so after you've been outdoors being bounced around on the shoulders of some ratchet denim vest, you'll need some of this. Stock up and thank us later.
5. Eat Whole Foods
There's no detox in the world like REAL food, so skip the diet teas and the artificial 100-calorie packs, and eat real, whole foods. We're referring to anything along the lines of vegetables, whole grains, fruits, nuts, and lean proteins. Try to limit processed foods like cereals, bars, and packaged snacks for a few days, and you'll see a huge difference in your body, skin, and overall energy levels. People will start asking if you just got back from Gov Ball or from some spiritually cleansing exotic yoga retreat.

6. Aloe Vera & Cool Showers
One thing people tend to forget about music festivals is that they're outdoors in the brutal summer heat, meaning you will get sunburned. You might have ordered your flower crown online a month ago, bought your homeless-looking denim shorts two months ago, and stocked up on chasers all week, but you obviously neglected to wear sunscreen, and you're currently dealing with the painful consequences. The best things you can do right now are just to take cool showers, smother your body in aloe vera, and keep telling everyone how good you'll look when it fades into a tan.
5 Signs It's Officially Summer
Memorial Day weekend is upon us which we all know is the "unofficial" start of summer. Why is it not the official start, though? The weather is nice (when it's not pouring all day), day drinking season begins, and everyone starts wearing less clothing. Quit trying to fool us, inventors of the modern-day calendar. We all know it's not really spring rn. Aside from the arrival of that holiday everyone confuses with veteran's day, here are some more signs summer is upon us.
1. Fuckboys Get More Bold
If you're noticing you've been getting cat-called more than you're used to, it's not because you're crazy. It's because with warmer weather and shorter hemlines come bolder fuckboys. Summer might as well be called "Hey cutie! Loving that sundress! …Oh okay fuck you then bitch, acting like you didn't hear me? You're ugly anyway" season. But I guess just calling it "summer" is a lot more succinct.
2. Unnecessary Wine Trends
I don't know what it is about the summer, but every year it's like everyone just suddenly discovers wine once late May hits. Newsflash, sheeple: Pink wine has been around all year. I would know this better than anyone since I visit my local wine store on a weekly basis. It's been there the whole time. All the dick riders will suddenly be posting #RoseAllDay and Champagne pics or Snapchatting sangria, when those of us who are ride or die for our wine just roll our eyes.

3. Pool Floaties Everywhere
I hoped we would have left the pool floatie trend behind in 2016, but much like Donald Trump's political aspirations, that shit is here to stay no matter how much evidence points to its detriment to society. Pool floaties are already popping up on my Instagram feed despite the fact that there's been like, maybe three whole days so far when it's actually been nice enough to go to the pool. Last year it was swan and unicorn floaties; who knows what this year will bring? Mermaids? Unicorn Frappuccinos? Whatever it is, it's going to be everywhere and it's going to be horrible.

4. Your Desire To Do Work Is At An All-Time Low
You know it's summer when your desire to do work is even lower than it is normally—you didn't think that was possible, but somehow it is. And who can blame you? It's nice outside, the air conditioning is blasting so high you might get frostbite, and there's tons of fun shit happening outside. Like, for instance…
Since I'm not convinced that non-wizards are actually able to get tickets to Coachella (and take off of work in the middle of March), Governors Ball is the official unofficial start to festival season—and by that logic, the summer. If you're not going to Governors Ball, get your shit together, Carol! Governors Ball is one of the best festivals in New York City. It's on Randall's Island which is within walking distance to most NY millennials aka those of us who live in Harlem or Queens. And none for Brooklyn, bye. JK but there are tons of travel options (like a Williamsburg shuttle for you bougie hipsters) to make it easy for you to get there.
As far as lineup goes, it's lit. (Yes I'm aware that "lit" is over. I don't care.) For your rap-loving friends aka your white friends who are gonna try to rock cornrows (don't let them), you've got A$AP Ferg, ScHoolboy Q, Danny Brown, Rae Sremmurd, CHANCE THE MF RAPPER, FUCKING WU-TANG CLAN, and more. Sorry, I need to pop a Xanax before I continue because I'm just too fucking excited. For your EDM friends who are probably crying over the cancellation of EDC NY, you've got acts like Marshmello and Flume. There are other artists who don't fall into either of those categories, such as Phoenix, Lorde, Tove Lo, and honestly that's not even the half of it. Check out the rest of the lineup here because I don't have enough space and if I get any more excited I may give myself a heart attack.

There's also going to be amazing food there (if you actually eat at festivals). Remember DŌ, that viral cookie dough place? They will be there so you can finally get a taste without waiting on a three-hour line. Uma Temakeria will bring their sushi burritos, so you don't have to choose between eating something healthy or filling. And yes, there's plenty of vegan, vegetarian, and generally annoying options for all you hipsters who somehow got misdirected to this site and are reading this right now. (Hi.) Check out all the Governors Ball food options here.
I'm sure I've convinced you to buy your Governors Ball ticket, but you need to act quickly. Get your credit cards out, because Friday and Saturday day passes are already sold out! Sunday passes are expected to sell out soon, so seriously, buy it now. Or just buy a 3-day pass so you don't have to choose which day to go. Buy your ticket here, and we'll see you there.