Wait, Can Taking Biotin Be Bad For You?
Unless you've been mia for the past few years, you know that biotin is the holy grail for fabulous hair, nails, and skin. Why? Your hair, skin, and nails are made up of a protein called keratin (yes, like the semi-permanent hair straightening treatment you get to tame your locks). Biotin helps to improve your keratin levels, and as a result, strengthens your hair, skin, and nails. Research is limited on the success of taking biotin, but from the countless celebrities who promote biotin-rich gummies (or start feuds over them—I'm talking to you, James and Tati) and from my own friends' personal experiences, it can work. Want long locks? Biotin. Nails that won't break? Biotin. Hydrated and acne-free skin? Biotin. Or so we've been told by the beauty industry. But there's surely a catch, right? We can't have nice things without consequences, RIGHT?? Ugh, you know the world too well. Of course there is.

What's The Catch?
Recent research has shown that biotin can skew medical tests. Uhh, what? The FDA warns that taking an excess of biotin, also known as B7, can cause tests to come back falsely negative or positive. In a recent statement, the FDA said that there has been "an increase in the number of reported adverse events  related to biotin interference with lab tests." Yikes. Some common tests that can be impacted by your biotin pills and cause possible misdiagnoses include troponin (diagnose heart attacks), vitamin D levels, thyroid and other hormone tests, such as parathyroid hormone and cortisol.
The recommended dose for biotin is 30 micrograms, but many of the pills on the market range from 5,000 to 10,000 micrograms. For example, the beloved SugarBearHair gummies contain 5,000 micrograms of biotin, 1667% of your daily recommended dose. That's not a typo—that is way more than you need every day. But, despite the potential test complications, taking that much Biotin all the time doesn't necessarily pose an immediate health risk. Since biotin is a water-soluble vitamin (meaning you pee out any excess of the vitamin in your system), overdosing is unlikely, according to Health Line. TG for small miracles.
So Should I Stop Taking My Gummies?
Wow, don't do anything drastic. While biotin can skew some medical results, it doesn't mean it will skew all of them. The best thing to do? Tell your doc that you're taking biotin (and any other meds or vitamins) before you get any testing done. This way, they can advise you on if you need to stop taking the pills for a period of time before getting bloodwork or to keep it in mind when they analyze your results. If you want hair that makes people think you bought it, and you feel like the supplements are helping, and your doctor is fully aware and on board, stick to taking the pills. 

If you're now worried about taking biotin (sorry), there are tons of foods to help you get your daily dose in. Almonds, egg yolks, spinach, and sweet potatoes are just a few foods that can help with your locks.
Images: Giphy (2)
10 Everyday Habits That Are Destroying Your Hair
Hair health is for reals. You may think it doesn't take a genius to get good, long, healthy hair, but you could be wrong. Like, did you know that 90% of your normal routine is probably leading to breakage and the actual opposite of shampoo commercial hair? It's sad, but it's true. Since we only hang out with people who have nice clothes and hair, we figured it was our godly duty to inform you of the everyday shit you're def doing that's fucking up your potentially shiny, amazing hair. So say goodbye to things like cotton pillowcases, towels, and hot water. SAD.
1. Hot Water
I love washing away the stench of failure a day at the office as much as the next betch, but it's important to know that turning that dial all the way up to HOT can lead to breakage and frizz because you're washing out all the natural oils in your hair. You can still take a hot shower, just don't, like, overdo it.
2. Wrapping Your Hair In A Towel
Because towels aren't, by nature, that soft, using one to wrap around your head turban-style can actually lead to more breakage. Rubbing and trying to dry hair with a towel is even worse. Using something like a jersey material is actually WAY better and more absorbent.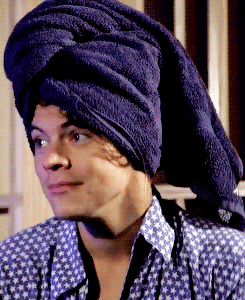 3. Sleeping On A Cotton Pillowcase
YAS QUEEN. Stop sleeping on that plebeian material and invest in a silk or satin pillowcase (like this one from SLIP that we swear by). Not only is it gentler on your skin and less likely to give you wrinkles (bless), but it also won't play host to as much friction as cotton, which can lead to hair breakage.
4. Dry Shampoo
Alright, well, I guess I'll just go fuck myself. APPARENTLY using too much dry shampoo can block your scalp's pores and make your hair super dull. It can even lead to literal pimples on your head. I've never felt so betrayed.

Get your 99% Dry Shampoo beanie here
5. Putting Your Hair In A Top Knot
I KNOW. According to Doris Day, an important historical figure NYC dermatologist, tight hairstyles put strain on hair follicles, damaging them and creating scars that can, in turn, destroy the follicle forever. So, like, go ahead and wear the topknot, but not every day and not hella tight.
6. Skipping Milk And Red Meat
Sooooo the juice cleanse you're on may have you feeling super in touch with your inner zen, but it isn't doing jack shit for your hair. Turns out you need protein and calcium to provide keratin, which helps protect hair from the inside out. The more you know.

7. Not Cleaning Your Brushes
We all have one—don't deny it. Dirty brushes can actually irritate your scalp and result in clogged pores, equaling not so shiny tresses.
8. Skipping Breakfast
Ughhhhh. So apparently, hair needs nutrients just like the rest of your body, and not eating can fuck that shit up. Like, not chugging some OJ and stuffing a granola bar in your face at 7am can actually lead to shedding and slower growth of your hair. So, like, eat.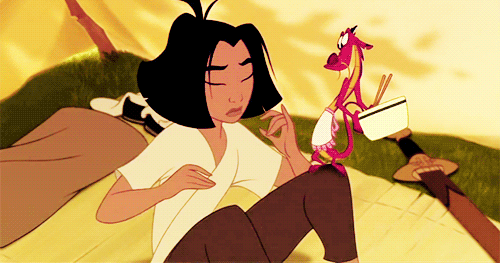 9. Going To Bed With Wet Hair
Although moms everywhere will attest that going to bed with a wet head will def result in pneumonia/AIDS/death, it actually is super bad for your hair—not so much your health. Putting wet hair in a ponytail and going to bed can lead to breakage since the hair is in a not-so-strong state.
10. Skipping The Hairdresser
If you're trying to grow out your hair, a trip to the salon seems out of the question. But not going could actually be worse for your long tress quest. As your hair grows, you're obv going to have split ends. If you don't cut 'em off, and keep growing everything out, those splits are going to travel upward. So, like, go to the hairdresser—ask for a "dusting" or to JUST remove split ends. It'll be okay.