Things On Kylie Jenner's Instagram That Cost More Than The Life-Saving Surgery She Wouldn't Pay For
What do you spend your money on when you're the youngest billionaire in the world? Evidently not charity cases. Kylie Jenner, self-proclaimed billionaire (and Forbes' highest-paid celebrity of 2020), has sent fans into a moral dilemma over whether to keep worshiping at the altar of King Kylie or #eattherich this week when she posted a goFundMe for her makeup artist and "friend" Samuel Rauda's medical bills after he was involved in a horrific car accident.
While Kylie did share a screenshot of her $5,000 donation, with a net worth of $900 million, it's certainly raising some eyebrows—especially when that works out to 0.000006% of her net worth. While Miss Jenner more or less offloaded the financial responsibility of her friend's surgery onto her lip kit army, here are five things she's posted on Instagram that would have paid for Samuel's $60,000 surgery (and even the full $120,000 goFundMe request).
View this post on Instagram
If you were watching Kylie's instagram story on December 27th, did you realize this photo cost over $50,000?  Yeah, that's what we thought, broke bitch. That tiny bag Kylie is holding is the Hermès Matte Alligator Kelly Pochette Poussiere, which retails for approximately $49,999 if you're in the market. Paired with a Charlotte Knowles London Exclusive Green Check Skinny Dress and Trouser ($900), Dior Sunglasses ($340) and Yeezy pumps ($240), this quick glimpse into Kylie's wardrobe is only worth about 0.0056% of her net worth, but would have covered 85% of Sam's original medical expenses.
View this post on Instagram
While Kylie's daughter Stormi normally steals the attention of whatever picture she's in, even she can't outshine the $50,500 Harry Kotlar 5962 Classico Earrings Kylie's wearing here.  Didn't catch those, you uncultured swine? Don't worry—the more obvious matching red Bottega Veneta Cutout Sequined Jersey Turtleneck Gowns cost nearly triple Kylie's donation goFundMe donation, at around $14,000.
View this post on Instagram
Posted less than two weeks ago, this picture not only called you poor, but also crossed the street to avoid you. For those who don't keep up with coveted designer bags, this Instagram features not one, but three Hermès bags. In the name of science, we did some research: they appear to be alligator skin, which puts them at a hefty approximate $48,000 each. 
The bottom line: With just the three handbags in the upper left corner, Kylie Jenner could have paid for her "friend" Samuel's surgery, but didn't.
View this post on Instagram
While at first glance this may just be a cute snap of Stormi holding an $800 Prada Re-Edition bag that costs over half my rent, look again at the orange vehicle behind here and squint at the logo. If you recognized that as the $400,000 Lamborghini Jenner acquired in 2018, congrats on Keeping Up With the Kardashians. For everyone else: That car could have paid for all of Samuel's medical bills three times over.
Still Not Getting It? Let's Put It In Perspective…
View this post on Instagram
You may recognize this picture from Kylie's Instagram story on March 10th, but I bet you didn't know she's wearing a S/S 2006 Runway Brown Tie Around Ultra Tiny Bikini by Dolce and Gabbana that retails for $6,200. For those bad at math, let me spell it out for you: Kylie Jenner spent more on a bikini than she donated to a "friend" to save his life.
So, is this the end of King Kylie's reign? Unfortunately, probably not. But, in a year that has had nearly 11% of Americans unemployed and millions more scraping to get by, maybe it's something to start thinking about when a celebrity chooses to post a goFundMe and offload financial responsibility onto their fans.
Images: Tinseltown / Shutterstock.com; kyliejennersoutfit, kyliejenner / Instagram
People Are Already Pissed About The Michael Jackson Doc 'Leaving Neverland'
Last month, a new Michael Jackson documentary aired at Sundance, called Leaving Neverland. The documentary is specifically about the allegations of child sexual abuse against Michael Jackson, featuring detailed accounts from two of his accusers, Wade Robson and James Safechuck. The documentary will air in two parts on HBO: one two-hour segment is coming out Sunday, March 3, and the other Monday, March 4. Those who have seen the film describe it as "powerful and convincing," a "bombshell," and "more disturbing than you could imagine," all of which makes me want to go to sleep right now and not wake up until I can watch it for myself. Somewhere in a Chicago jail cell, R. Kelly is reading these reviews and breathing a sigh of relief. Michael Jackson's family, however, is neither thrilled nor convinced by what this documentary brings to light—and they're making their feelings known.
Earlier this week, four members of Michael Jackson's family—brothers Tito, Marlon, and Jackie, plus Michael's nephew Taj—went on CBS This Morning to decry the documentary and defend Michael Jackson against its claims. While none of them have seen the film, they're certain that what's described by Jackson's alleged victims is nothing more than a series of lies. "He's my little brother," says Jackie Johnson. "He's not like that." Oof.
Most of the family's defense of Jackson centers on that point: the man they knew couldn't have done these things; the media has always misunderstood him. Jackie describes him as "a kid at heart," while nephew Taj laments "naiveté" as Michael Jackson's "downfall." While admitting that stories of Michael's sleepovers with children could sound odd "to the outside world," Taj insists it was innocent—and that Michael simply "didn't have that bone in his body to look at it the other way."
To be clear, the Jackson family does not view the alleged victims featured in Leaving Neverland as benevolent third parties who got confused, or otherwise misunderstood things, but rather, money- and fame-hungry liars. On the day of the documentary's debut, Taj Jackson tweeted the following.
After years of coaching and studying for these roles, I'm sure Wade (self proclaimed "Master of Deception") and Jimmy both gave Oscar winning performances today. Media, please do a 10 minute google search before you condemn an innocent man who is no longer here to defend himself.

— Taj Jackson (@tajjackson3) January 25, 2019
Doubling down on his claims that this is a long con for personal gain (even though the filmmakers insist the Robson and Safechuck were not paid for the documentary), Taj affirmed on CBS This Morning that "it's always been about money," and that people see his uncle as "a blank check." He's since set up a GoFundMe page to produce a documentary of his own—one he hopes will "destroy decades of salacious myths" about his uncle. (The stated goal is $777,000, which seems oddly specific. Almost $64,000 has been raised so far.) While Jackson's other family members are less vocal online, they add in the interview that there's "not one piece of evidence" corroborating the alleged victims' stories. As Deadline points out, they don't offer up "what, exactly, such evidence might be."
Finally, the Jackson family is emphasizing the fact that both alleged victims featured in this documentary—Robson and Safechuck—testified to Jackson's innocence during his first criminal trial, and swore he'd never behaved inappropriately toward them. This is, of course, addressed in the film—but I'll let you watch that for yourselves. When Robson was asked if he had anything to say to Jackson's fans, and those who believe the documentary is a lie, he offered the following quote:
I understand that it is really hard for them to believe…Even though it happened to me, I still couldn't believe it and I couldn't believe that what Michael did was a bad thing, so I understand.
Wow. I've been less understanding about a mixed-up coffee order. Please note, I have not yet seen the documentary myself and would like to withhold full judgment until after the fact. Enjoy that objectivity while you can, because I am expecting my forthcoming review of the film to be…opinionated, put lightly. Whether you're a Jackson fan, or someone who's believed the allegations for a long time and has been waiting for something like this, suffice it to say this documentary will capture your attention. Now if you'll excuse me, I have start practicing my voice for when I call in sick on Monday.
The Viral GoFundMe That Raised $400K For A Homeless Vet Was A Scam
Does everyone remember the homeless vet GoFundMe campaign from last year? Good, me neither. Usually, stories described as "heartwarming" don't appear in my feed because of who I am as a person. But the story that this campaign was actually allegedly run by three scammers who made up every detail, though? Yeah, you better believe I was the target audience for that kind of groundbreaking news.
As someone who is both financially and morally bankrupt, I can't help but love a good scamming story. This one has it all—the compassion of trifling fools charitable strangers, incriminating texts, and even the alleged scammers turning on each other. Read on for what Vice calls, "another example of how our world is a dark and depressing place," and what I'm calling a how-to guide for gaming the world of online fundraising. Just kidding! (Or am I?)
The Original GoFundMe
Back in September 2017, Kate McClure started a GoFundMe. Apparently, she'd gotten stranded in Philadelphia, and encountered a homeless veteran named Johnny Bobbitt. She claims that Bobbitt spent his last $20 to buy her gas. McClure and her boyfriend, Mark D'Amico, decided that "all Johnny one little break," and with that thought, they started a GoFundMe campaign.
Their initial goal was set at $10,000, but people are such suckers the story got so much media attention that they ended up raising over $400,000. Cute, right? Hah. This is America, people. You gotta know there's a twist coming. Especially with a hook as wholesome as a homeless vet GoFundMe page.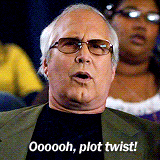 Johnny Bobbitt's Lawsuit
In August, the headlines about this started getting weird. Bobbitt, the vet they were allegedly raising money for, turned around and sued McClure and D'Amico. He alleged that they had taken over $200K for themselves. Bobbitt claimed that McClure had initially provided him with food, clothing, and cash. Yet the bulk of the money donated to the GoFundMe campaign never came his way. He was even back on the streets. Bobbitt then alleged that the couple was using those funds as a "personal piggy bank to fund a lifestyle that they could not otherwise afford." The fact that this is precisely how I used my parents' credit card in college is neither here nor there.
The couple responded to the lawsuit by claiming that they were withholding the remaining funds until Bobbitt—who struggles with drug addiction and has been in and out of rehab several times—got clean. They further claimed to have set up two trusts in Bobbitt's name, providing him a small salary, retirement funds, and investment funds to be overseen by a financial planner. D'Amico popped off even further, claiming he would rather "burn in front of him" than hand it over, given Bobbitt's situation. Way harsh, Tai.
He also apparently hoped to get a book deal out of this whole situation. He pitched the title "No Good Deed" for said memoir while the lawsuit was ongoing, to further the whole "white knight being victimized" thing he had going. Unsurprisingly, the trusts they claimed to have established for Bobbitt did not exist.
The Alleged Scam Revealed
Ultimately, Bobbitt's lawsuit had the exact opposite effect of what he hoped. Not only did news coverage do little beyond painting him as an erratic, ungrateful drug addict, but the subsequent investigation led to this week's revelation. The entire GoFundMe was allegedly an elaborate scam—and Bobbitt himself was in on it. Prosecutors say that "every shred" of the campaign was a lie. This includes the initial charming anecdote about Bobbitt spending his last $20.
Text message evidence between McClure and her friend proves that less than an hour after the campaign went live, McClure wrote, "Ok, so wait, the gas part is completely made up but the guy isn't. I had to make something up to make people feel bad." And that, my friends, is why I don't give to charity. I'M KIDDING. But always, stay on your toes—evil is real and walks among us.
For those of you saying: "But wait! Who cares if she made up a detail if the guy is real," I have some further bad news. This was not an innocent-white-lie-to-serve-a-greater-good kind of situation. McClure and D'Amico allegedly had no intention of using the money to help Bobbitt.
In fact, all of the money is now gone. And the couple spent most of it. Some of the purchases that ABC News lists include luxury handbags, a New Year's trip to Vegas, a BMW, and over $85,000 worth of ATM withdrawals "at or near casinos in Atlantic City, Philadelphia, and Las Vegas." Yeah, these are not people who started a homeless veteran GoFundMe page in good faith.
When the prosecutors confront them with this evidence: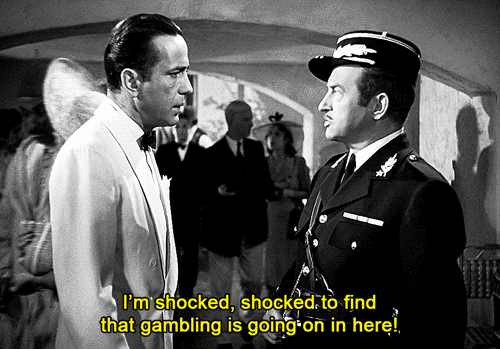 While Bobbitt's exact involvement in hatching the scheme is unclear, prosecutors have uncovered a Facebook post he made back in 2012. In this post, he tells a very similar story to the one shared on the GoFundMe page. A woman ran out of gas, he spent his last few dollars to help her, and so on. Interesting.
The Criminal Charges
Back in September, the Burlington County Prosecutor's office raided McClure and D'Amico's home. Many of their possessions (including the BMW) were seized. On Wednesday, McClure and D'Amico turned themselves in to prosecutors, they've since been released. Bobbitt was arrested later that night on charges of "being a fugitive from justice." All three are being charged with second-degree theft by deception, as well as conspiracy to commit theft by deception.
According to ABC News, the New Jersey couple is facing five to ten years in prison if convicted. Bobbitt, on the other hand, will be extradited to Burlington County to face his charges. And in a final poetic turn, the couple will appear in court on Christmas Eve.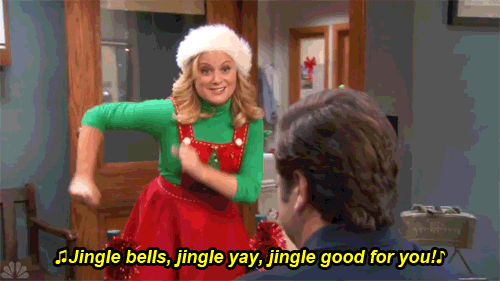 Others typically view scamming stories like this as a sign of humanity's decline. But I feel like I already knew that most people are self-serving assholes! So, it doesn't quite shake me to my core when I find out that one more person shamelessly stole for their own gain. Ultimately, it's nice to know that a charitably minded GoFundMe page could be effective. But that is, of course, if the story is aw-shucks enough to get its peddlers on Good Morning America (like these three were).
On the other hand, it's yet another reminder that the internet world is a shady place. It's all too easy to sell people on outright fabrications. I don't really have any advice on how to counter that. I just want to make sure we're all appropriately spooked about the state of the world. And with that, enjoy your weekend.
Are you obsessed with scams, cults, conspiracies, and true crime? Listen to Not Another True Crime Podcast! New episodes drop NOVEMBER 19TH!!
Images: Sharon McCutcheon/Unsplash; Giphy (4)